Contestants in TV game shows are always asked by the host what they would buy with the jackpot money if they won. The most common answers would often either be furniture, real estate properties, gadgets, or use it to make an investment or start up a business. It's always the most practical thing to splurge your money on, after all, because people are more into practicality than a luxury nowadays. But it's a different story if you're a celebrity.
If you're into practicality, celebrities are more into splurging on luxurious things. Not that I'm saying they aren't practical people, but if you're someone who earns millions of dollars then you'd probably buy stuff for different reasons. Well, some celebrity bought items often border to the ridiculous and weird which, mind you, come with outrageously expensive price tags. For them, it's not just about functionality, but it should also be stylish, fashionable, and buzz-worthy items. Curious as to which celebrity bought which ridiculously extravagant items? Well, check out our list below.
Beyonce – Leggings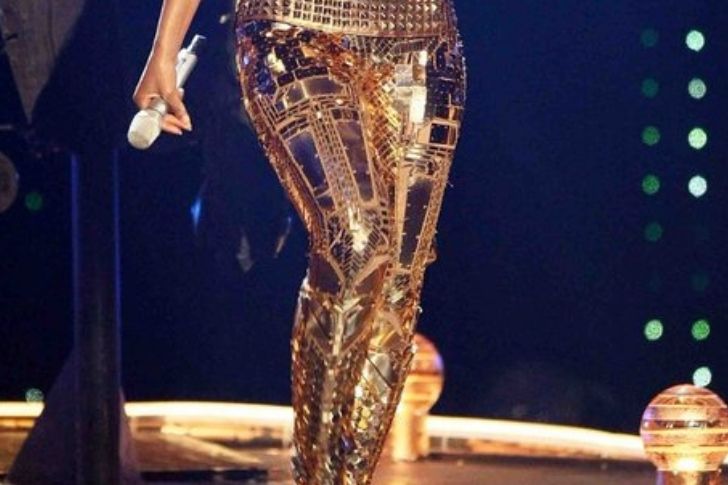 Queen Bee always knows how to make a buzz, whether it's a new hit album, a live performance, or just a simple public appearance. The singer-songwriter has done it all, which is why it's not much of a surprise that she's one of the wealthiest musicians in the industry. Beyonce is also known for being a fashion icon that even some of her simplest outfits can be a trending story on Twitter. But there was one particular piece of clothing that shook her fans after they discovered how much it cost. It was none other than the pair of golden leggings from Balenciaga that Queen Bee wore at the 2007 BET Awards show. What people thought was a simple shimmering legging was made of real gold and cost a whopping $100,000. Who would have thought a pair of leggings could cost a fortune?
Kim Basinger – Town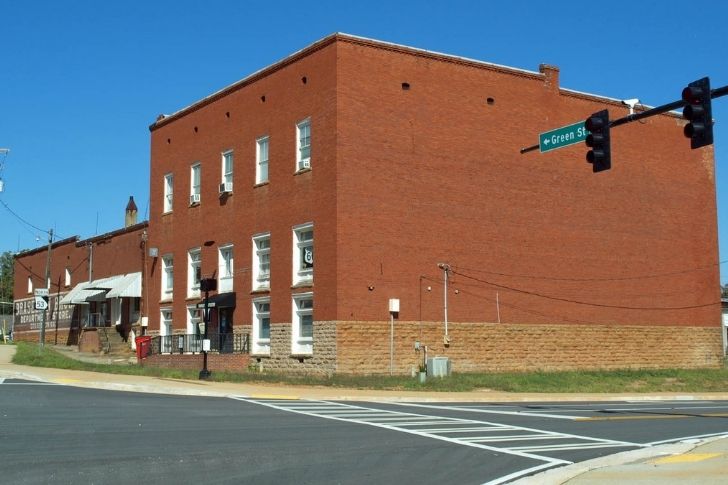 While most loaded celebs are known to invest in prime real estate properties like villas, mansions, and beach houses; Kim Basinger took this to another level. A prominent actress, Basinger was considered as one of Hollywood's femme fatale during the '80s and '90s with her notable roles in Batman, Never Say Never Again, and L.A. Confidential. As a celeb who received handsome paychecks, she went ahead and bought various items, but what made her talk of the town was when she decided to purchase her very own town. Basinger burned $20 million and purchased the small town of Braselton in Georgia back in 1989. According to reports, the actress planned to turn the town into something in the lines of a theme park. Sadly, it never happened as she eventually filed for bankruptcy after the ridiculous purchase. It looks like her dreams will remain a dream forever.
 Paris Hilton – Dog House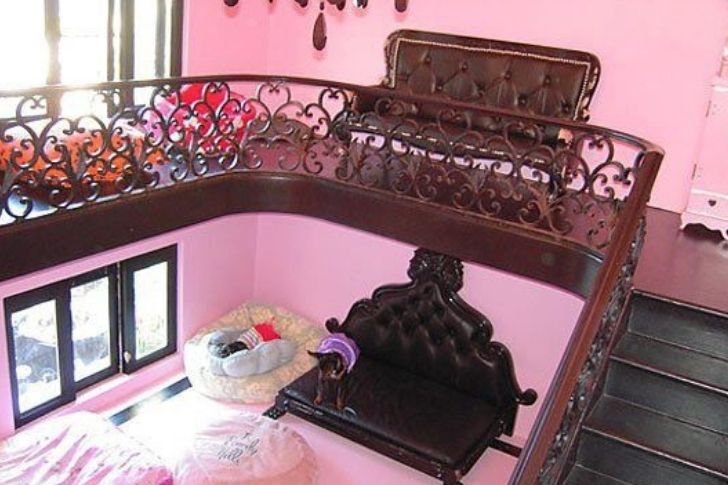 There's nothing that money can't buy especially if you're the daughter and heiress of a hotel millionaire tycoon like Paris Hilton. Being one of the most prominent American socialite and media personalities, Paris has dabbled in a few jobs such as modeling, acting, and even as a D.J. She often tends to make buzz every time this hotel princess is seen in public or when she posts something online. Paris was even dubbed as the most overexposed and overrated celebrity, thanks to her wealth. If you're someone who owns luxury estates and a hotel chain, it's only normal that your dogs have their own out of this world abode. Paris invested a total of $325,000 for her fur babies' Spanish style mini-mansion which is also air-conditioned and even has a chandelier. The Internet broke when the heiress first posted the photo of her doggy mansion and has become a frequent content of her Instagram account.
Nicolas Cage – Comic Book Collection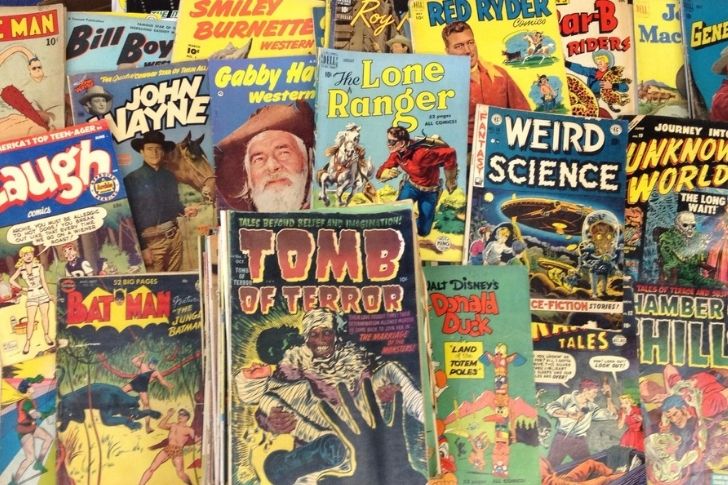 Collecting various items has become a popular hobby of many celebs including the Ghost Rider himself, Nicolas Cage. This highly-acclaimed actor and filmmaker have starred in numerous hit movies such as Con Air, City of Angels, National Treasure, and many others. But what most people don't know is that this action star has a penchant for comic books. One special limited edition Superman comic book that this actor owns was even sold at an auction for a shocking $2.1 million. The Action Comics No. 1 was such a limited edition that there are only about 100 copies left in the entire world. It's every Superman die-hard fans dream, and apparently, a significant investment as Nicolas Cage had imagined. Well, it's not surprising since limited edition items do tend to boom in value as years go by.
Kim and Kanye West – Golden Potties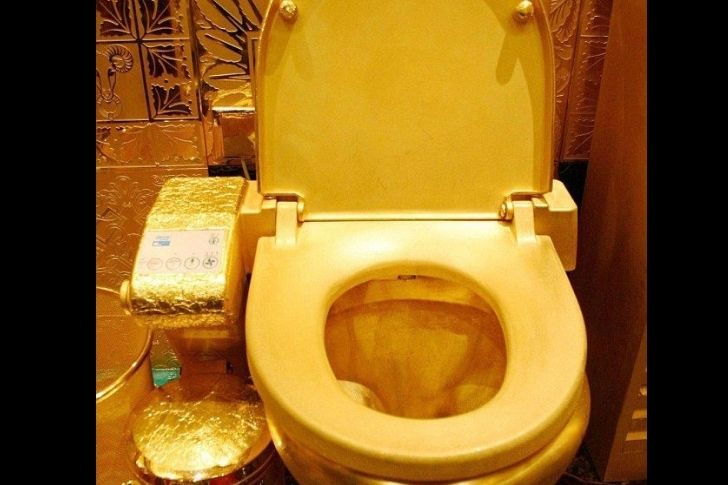 The Kardashian-Jenner are famous for spending loads of money on various things for their family, from toy cars to out-of-this-world birthday bashes. The famous and controversial couple Kim and Kanye West are no exception, especially when it's for their lovely kids and their home. Kimye often has a penchant for over-the-top things, but perhaps nothing will beat their golden toilets that retailed for $750,000 in total. Some mortgages probably cost less compared to these ridiculous comfort room must-haves. The couple decided to go for gold when choosing their potties when they have the cash to splurge. This is a piece of furniture that only Donald Trump can probably top off, after all, the current president also loves golden items.
Lady Gaga – Ghost Detector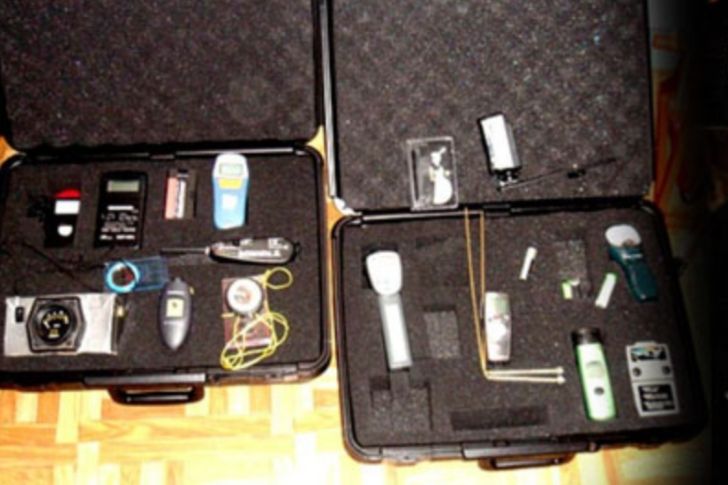 If it's about pushing down boundaries, Lady Gaga probably is one of the best. The singer-songwriter is known for crashing the Internet for her outrageous fashion style and music videos. She's often regarded as a trendsetter in so many aspects which contributed to her fame and fortune. Although the public has already accepted her frequently weird tastes, nothing prepared them for one shocking piece of information. The pop superstar invested thousands of dollars in a ghost detector. Yup, you heard me right. Lady Gaga is one ghost believer, and she has always accepted the fact of their existence and presence. This led to the outrageous purchase all because of her curiosity as to where the ghosts are at all times. It seems like the $50,000 equipment that produces an electromagnetic field works wonders as Gaga hasn't yet complained about it. She must be having a swell time connecting with the people from beyond.
Jay-Z – Champagne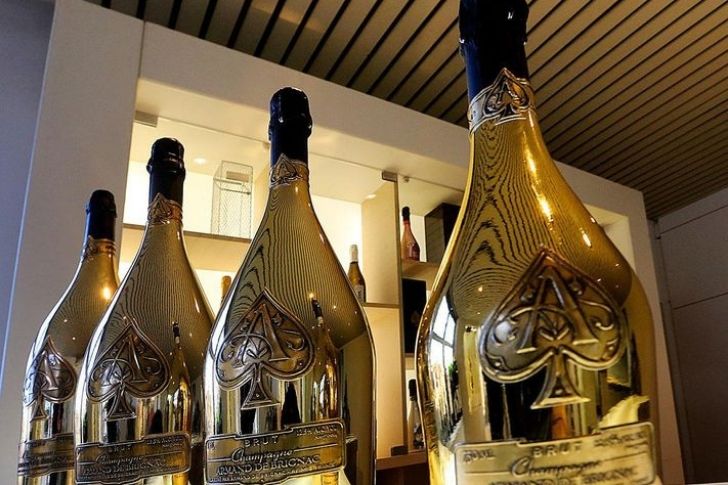 Famed musician Jay-Z is one of the greatest and wealthiest rappers at the moment. But the rapper isn't only blessed with his musical talent; he's also an established business mogul. The Queen Bee's husband values only the best of the best, from estates to cars, he's known to purchase top quality stuff. When it comes to throwing and hosting parties and celebrations, Jay-Z has always been known to be extravagant in every way just like Beyonce. The rapper-businessman decided to splurge like crazy during the launch of his album Watch the Throne. What better way to celebrate than with a bottle or should I say bottles of champagne. The house on champagne in the famous LIV Nightclub cost $250,000 in total, which is almost a spare change if you're as rich as Jay-Z.
Bono – Hat Ticket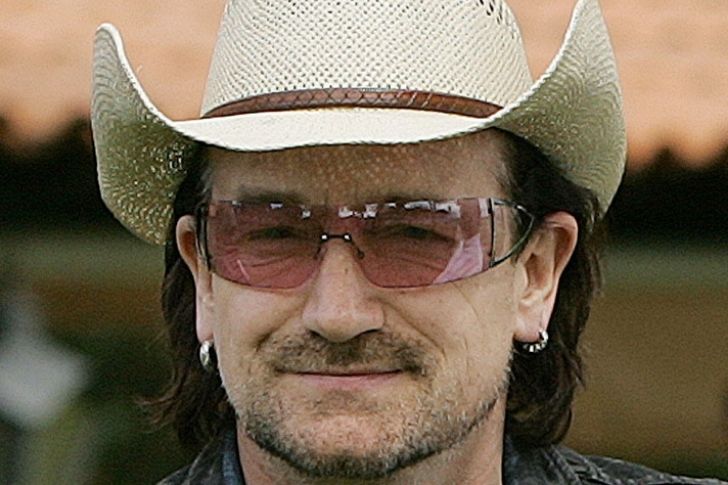 U2 is one of the most famous British rock bands of all time. Paul David Hewson, more famously known for his stage name Bono, is the band's head vocalist. The musician is known not only for music but also for various philanthropic and activism activities. But what outrageous thing did the famous U2 vocalist spend on? Well, if you're a renowned celeb like Bono, your public image and style must always be on point. During a vacation trip to Italy, reports broke to the public how the singer paid for a first-class airplane ticket for his hat all because he forgot it back home. I mean here we are getting all excited even just for an economy flight to someplace, while Bono's hat gets the celebrity treatment. Well, I hope that the $1,500 ticket made the hat and its owner happy in Italy.
Victoria Beckham – Golden iPhone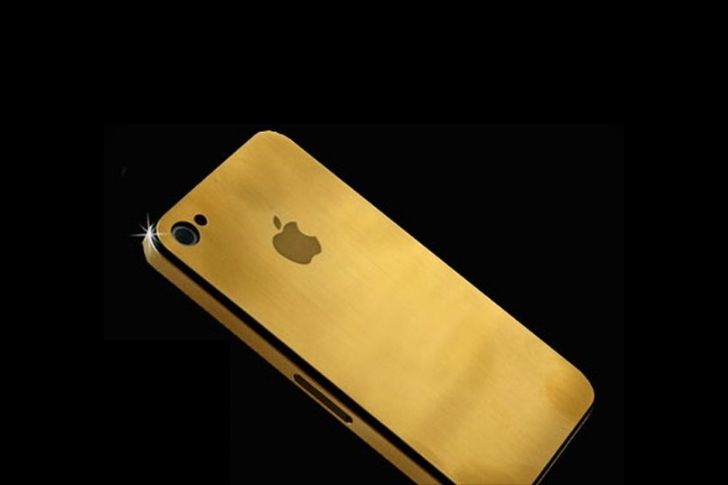 Posh Spice of iconic British girl group Spice Girls, Victoria Beckham, lives up to her girl group title. Although she rose to fame thanks to her music career, Victoria became more influential after marrying the football superstar David Beckham. She is just so posh in every way and has become a fashion style icon over the years. Thanks to her eye for all things trendy, the singer eventually went into fashion designing and started her own business. But one thing you'll notice about the British celeb is her on-point clothes even when she's merely strolling through London. Of course, accessories should always match with her outfits, which is why Victoria decided to have a custom-made 24-karat gold iPhone to go with her style. iPhones are already expensive, but Victoria's version cost way beyond my insurance policy, landing solidly at $33,000.
Johnny Depp – Wine Bill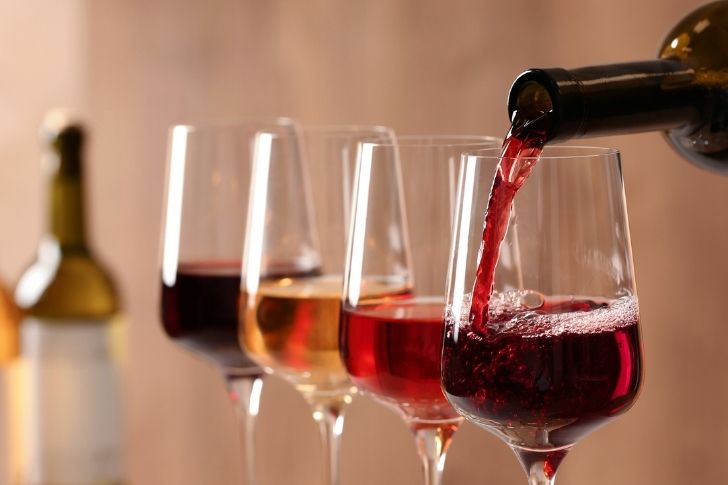 Captain Jack Sparrow, Johnny Depp, is nothing short of talented and often weird. The famous actor rose to stardom thanks to his unbelievable versatility and unique acting skills that not many can pull off. After all, no one can bring to life the main characters in films such as Pirates of the Caribbean, Edward Scissorhands, and Charlie and the Chocolate Factory like Depp can. And with a hefty paycheck on his pockets with every hit movie the actor has starred in, it's not surprising that the man splurges from time to time. Perhaps, the most notable of his seemingly outrageous "investments" is his monthly wine bill. According to reports, the man always wants a bottle of wine wherever he goes and even has it shipped directly no matter which country he stays. But then again if you're as rich as Johnny Depp, then $30,000 worth of wine bill per month is nothing but spare change in his pocket.