We all have our favorite celebrities, who we admire and are inspired by. It is not unusual for people to be curious about how life must be for them.  After all, they are humans with their own stories—hardships and victories that are no different from ours. Hey, we wouldn't be surprised if they encounter the same mundane problems as us. From paying taxes, dealing with credit card bills, and so on.
Not many know that some of the celebrities we adore experienced difficult lives before they rose to fame. Some had humble beginnings, broken families, or sheer poverty. In this article, however, we'll be looking at celebrities who were adopted. Families come in different forms and it might surprise you to learn that some of your favorite film stars and singers had unorthodox family situations.
Despite the initial challenges they faced, these celebs found happiness and love in their adoptive families. It helped them succeed and find their place in the world. Shall we get to know them better?
Faith Hill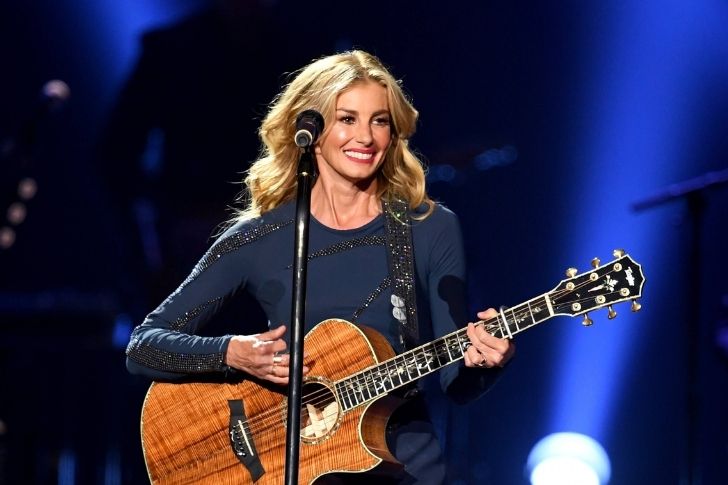 Faith Hill grew up in Mississippi to a warm and loving family. Although they were not biologically related, Hill didn't really feel uncomfortable and out of place growing up. Her adoptive parents were honest about her adoption. However, Hill has said that even though she was adopted into an incredibly loving home, she still had a yearning inside her.
Although her adoption was pretty transparent, there were some details that weren't. The truth was that her birth parents were married and even had another child after she was given up for adoption. The artist felt lost for a while, but she eventually got the chance to meet her biological mother. That's how Hill discovered that her musical ability is something she can credit her mother for!
Keegan-Michael Key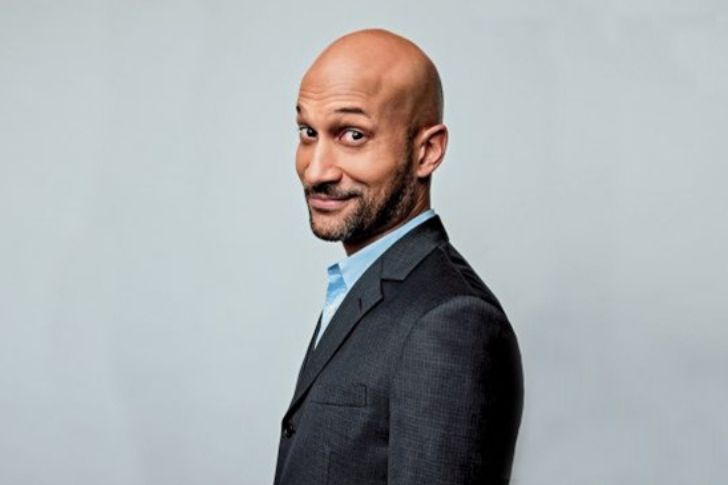 Keegan-Michael Key is a Michigan-born actor, producer, and writer most famously known for his comedy sketch with Oscar Award winner, Jordan Peele, on Comedy Central called "Key and Peele".  Key is highly successful, but his personal life hasn't always been rainbows and laughs. Key revealed that he was a love child—the result of a secret affair—which prompted his adoption. He was adopted by social workers, but they divorced later on.
His adoptive dad remarried and Key remains close with his adoptive mother, as well as his stepmom. Key eventually met his birth mother at age 25. Even today, the two have a good relationship. We have to give him credit—he didn't let the situation change his love for his family, biological or not.
Liz Phair
In an interview with Women's Health Magazine, Liz Phair said that she doesn't think that one can be adopted and not be affected negatively by it to some degree. While the daring artist and her brother knew of their adoption from the beginning, there were details that were not disclosed to them. In particular, the identity of her biological mom.
This may be so, but the singer does continue on to say that they were well-provided for while growing up. They received love and affection, despite the fact that there was no biological relationship between them. As a teen, she was curious about her real family—but never tried to find them.
Nelson Mandela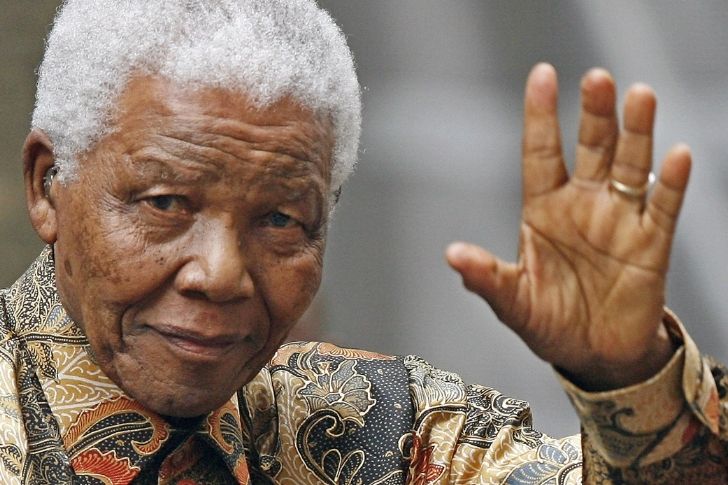 Nelson Mandela was born into royalty, into the Xhosa-speaking Thembu tribe of South Africa. His father, Gadla Henry Mphakanyiswa, was the chief. Nonsekeni Fanny, his mother, was his father's third wife. When his father died when Mandela was only nine years old, he was subsequently adopted by a high-ranking Thembu regent, Jongintaba Dalindyebo. Dalindyebo praised Mandela for tribal leadership. Mandela was the first to receive formal education in the family.
He first pursued a degree at a university in Fort Hare but got expelled for joining a student protest. Fortunately, Mandela was able to complete his BA at the University of South Africa before studying law at the University of Witwatersrand. Years later, he would become part of the African National Congress.
Steve Jobs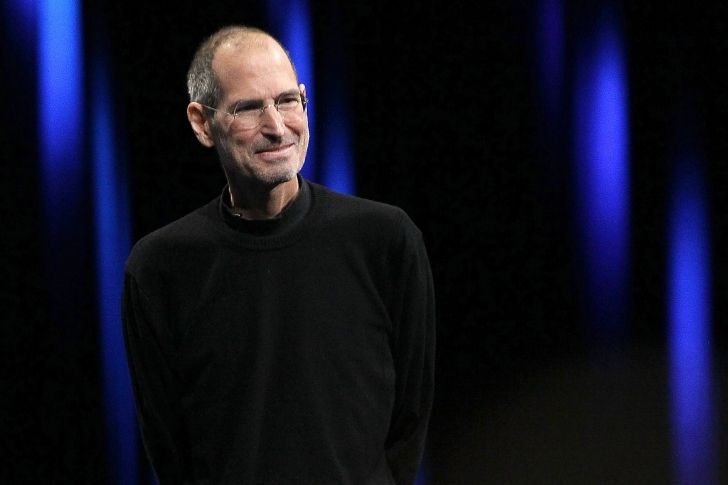 Steve Jobs, co-founder, former chief executive, and chairman of Apple was born to two graduate students in 1965. His parents gave him up for adoption, but don't think of this instance as an unfortunate event in his life! Jobs was adopted by two loving parents, Clara and Paul Jobs who named him Steven Paul Jobs. His adoptive mother was an accountant and his adoptive father was a Coast Guard veteran and machinist.
Much like Steve, himself, his father also worked on electronics in the family garage. It's safe to assume that his old man knew quite a lot about machinery and electricity. In fact, it was him who showed Steve the basics of taking apart and rebuilding different types of electronics!
Marilyn Monroe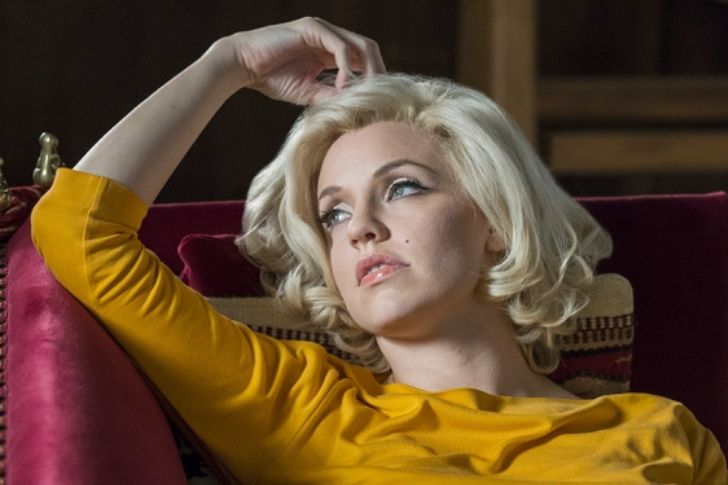 When it comes to Hollywood icons, one of the first names that come to mind is Marilyn Monroe.  For many, she was the epitome of glamour and fame. Before Marilyn, however, there was Norma Jeane Mortenson who was born to a single mother—Gladys Pearl. Gladys tried her best, but couldn't support her daughter financially. She was also suffering from mental health issues, which led to Norma Jeane being put in foster care.
Gladys' good friend, Grace, eventually took Norma Jeane in and housed her on and off until she was a teenager. To avoid being put in foster care yet again, she decided to marry at 16. Fortunately, her luck changed. The actress deserves much credit for working hard to change her fortune!
Gerald Ford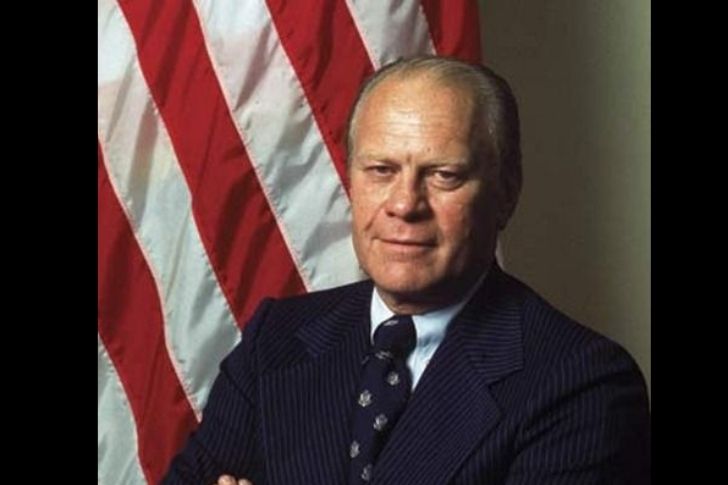 Before becoming the 38th and the only non-elected president of the United States, Gerald Ford spent about 25 years in the House of Representatives. Ford was born in Omaha, Nebraska. He was originally named after his biological father, Leslie Lynch King Jr. His parents separated only a few weeks after his birth.
His mother would later remarry a successful paint salesman named Gerald R. Ford. Ford Senior adopted the young boy and even gave him his name. To his parents' credit, they did not hide the truth of Ford Junior's adoption. However, the young boy didn't know much about his own biological father. Fortunately, that changed when the two of them met during Leslie King Sr.'s unexpected stop at Grand Rapids.
Nicole Richie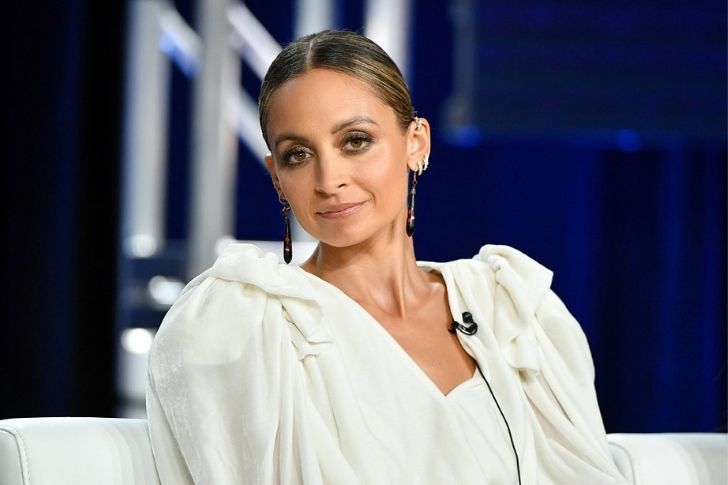 A lot is known about the socialite's public life, but not much is known about her life before stardom. Nicole Richie was born Nicole Camille Escovedo to her biological mother, who was a backstage assistant. Her biological father was a member of Lionel's band. For financial reasons, at the age of 3, Nicole moved in with Lionel and then-wife Brenda Harvey-Richie. Fast-forward to 6 years later, when the couple officially adopted Nicole and she took Lionel's last name.
Nicole grew up in quite a privileged household. She grew up in the public eye, so to speak. Her every was mistake broadcasted online and in the tabloids. Fortunately, she has sobered up since and even has investments in a highly successful business.
Bill Clinton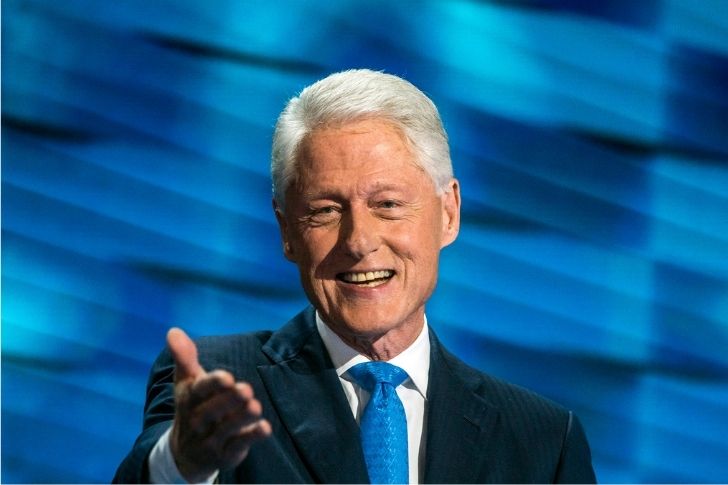 Bill Clinton was born in Hope, Arkansas, and was the only child of his family. His father passed away in a car accident three months before his birth. His mother later married car dealer Roger Clinton Sr. and moved to Hot Springs. Bill was adopted by his stepfather and during his teenage years, took his stepfather's surname.
Despite challenges during his childhood, Clinton went on to be the 42nd US President. During Bill's term, America saw an era of good. He may not have a perfect record, but to his credit, his term saw relatively low unemployment, a decline in crime rates, and more women winning government posts. Clinton still continues to be active in his public life these days though.
John Lennon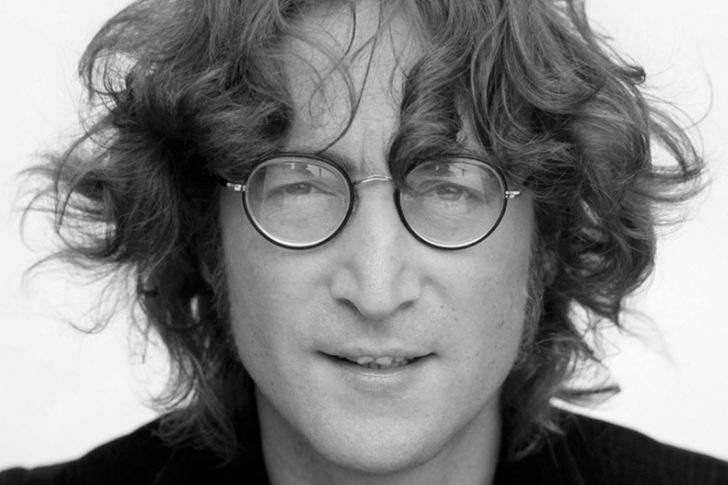 John Winston Ono Lennon was born in Liverpool, England, in the midst of a German air raid during World War II. John's parents were married for a while but separated and left John in the hands of his Aunt Mimi. John's father was a sea merchant and was away at sea for long periods of time. He didn't witness John growing up and didn't get the chance to teach him things such as carpentry, plumbing, roofing, and the like.
Under Aunt Mimi's watch, John was raised in a strict household. He grew up quite the troublemaker and was full of mischief. At 16, he founded a band with his closest friends, who were all talented musicians. And that folks, is the beginning of The Beatles.
Frances McDormand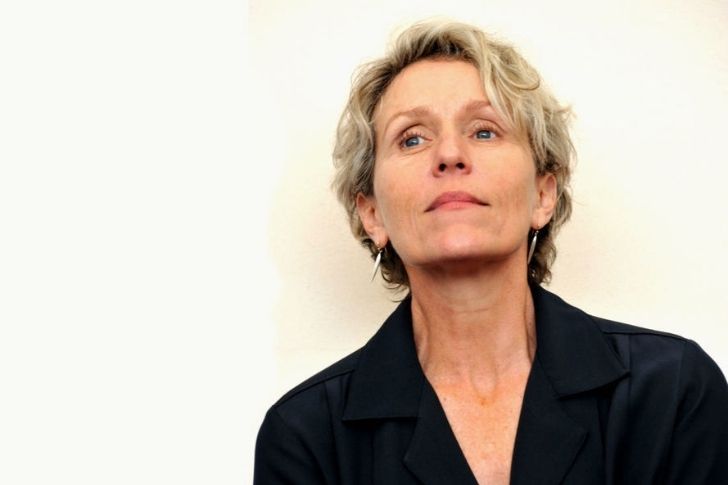 Born Cynthia Ann Smith, Frances McDormand was adopted when she was just an infant. She was taken in by Noreen and Vernon McDormand. Her adoptive father served as a pastor of the Disciples of Christ. The congregation is also known to have taken in and adopted nine children in total, and also looked after stray cats! The family required the services of a moving company a lot since their duties to the congregation made them quite transient.
They eventually settled down in Pennsylvania, where Frances became part of a high school theater production. Her initial introduction to acting ignited a love for the craft. Fast-forward some decades later and she has won a number of awards. This includes Oscars and Emmys.
Ray Liotta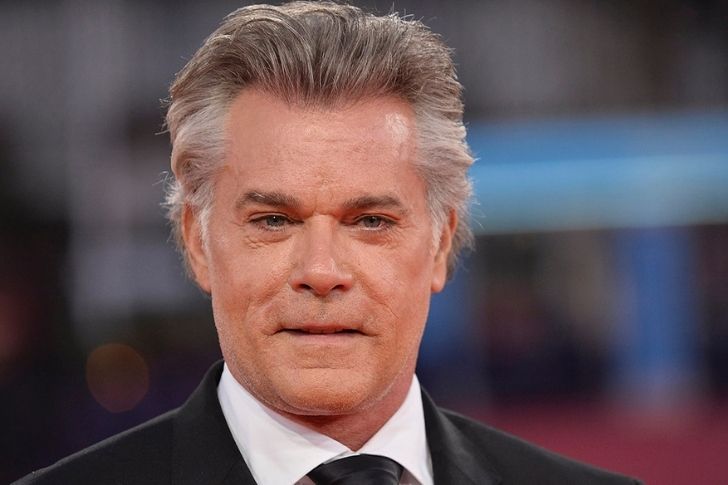 Ray Liotta is an American actor born in New Jersey. He rose to stardom through his role in the daytime drama, Another World. Liotta also received credit for his appearances in the films Goodfellas and No Escape. Before his rise to fame, he had his share of difficulties and he wasn't able to land an acting job for quite some time.
Not a lot of people are aware that the actor was adopted at only six months old. His adoptive parents are Alfred and Mary Liotta. Aside from him, the couple also took in his sister, Linda. Both of them grew up in a loving household, but Liotta's curiosity led to him searching for his parents. He even hired a private investigator for the job!
Debbie Harry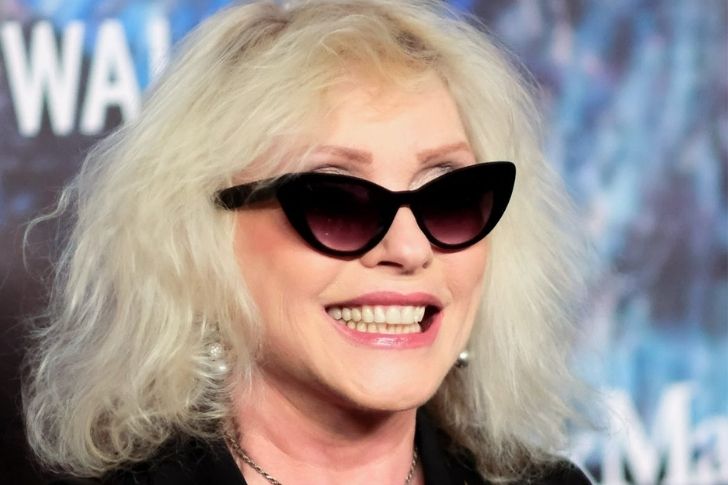 Born Angela Tremble, Blondie's vocalist was only 3 months old when she was adopted by gift shop owners, Richard Harry, and Catherine Harry. Debbie Harry found out at age four that she was adopted. Given her age, young Debbie often daydreamed that her biological mother is Marilyn Monroe. The artist openly admits that her relationship with her parents was not always smooth sailing.
Debbie also went through troubled years. She attended college for 2 years but dropped out and failed to receive her degree. Following this, the talented artist moved to New York City in the '60s. Here, she ended up becoming a part of the band Wind in the Willows. Debbie met Chris Stein in 1973 and they formed Blondie together a year later.
John Hancock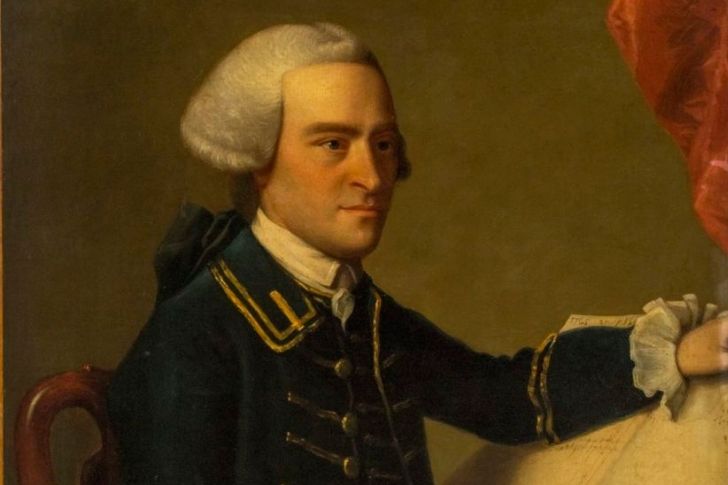 John Hancock is known as a Revolutionary leader and former Massachusetts governor. Before entering politics, however, he lived quite a humble life. Massachusetts's native was born to a clergyman who later died, back when Hancock was only a little boy. Following this, he was taken in and raised by his wealthy aunt and uncle. When his Uncle Thomas died in 1764, he inherited his fast-growing shipping business and eventually became one of New England's richest men.
John has a reputation for being generous, although he has received criticism for his lifestyle. Fun fact: 200 Clarendon Street was previously known as the John Hancock Tower or simply The Hancock. This 62-story structure is a popular landmark in Massachusetts. It was named after the John Hancock Insurance Company.
Richard Burton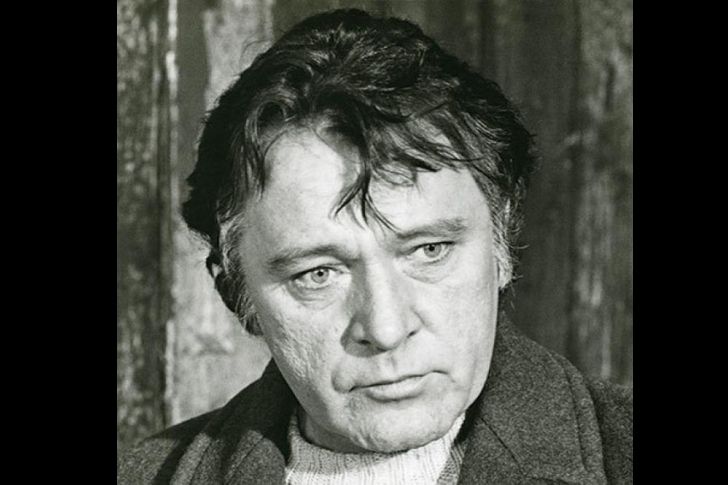 Richard Burton is the twelfth out of thirteen children.  Sadly, his mother passed when he was still an infant and his father, who worked in coal mining, left the family. In doing so, all thirteen children were left in the hands of their eldest sister, Cecilia.
It was Philip Burton, a school teacher, who served as young Richard's mentor. In fact, Philip almost adopted Richard but due to legal reasons, he wasn't able to. Nevertheless, he helped out the actor by watching over him. Philip even got him a scholarship to the University of Oxford. When he got older, Richard spoke to his lawyer about changing his last name to Burton. This is his way of showing gratitude to Philip, who he treated like his biological father.
Melissa Gilbert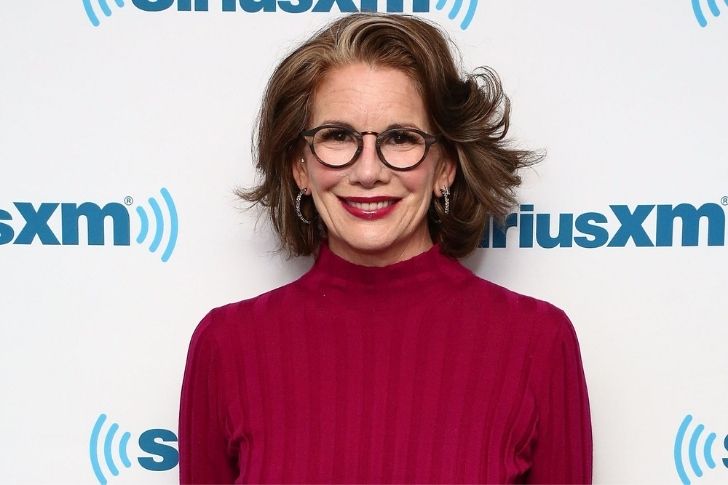 Melissa Ellen Gilbert, best known for her role in Little House on the Prairie, was adopted a day after she was born. The actress was taken in by actor Paul Gilbert and his wife, the actress and dancer Barbara Crane. Her biological parents already had three children, each from past marriages, so they had to give Melissa up for adoption. They feared that they would not be able to provide, both emotionally and financially.
While it might seem like a sad story to some, Gilbert did find herself in a love-filled home. She went on to follow her adoptive parents' footsteps and became an actress, too. To her credit, she has even received her own star in the Hollywood Walk of Fame.
Priscilla Presley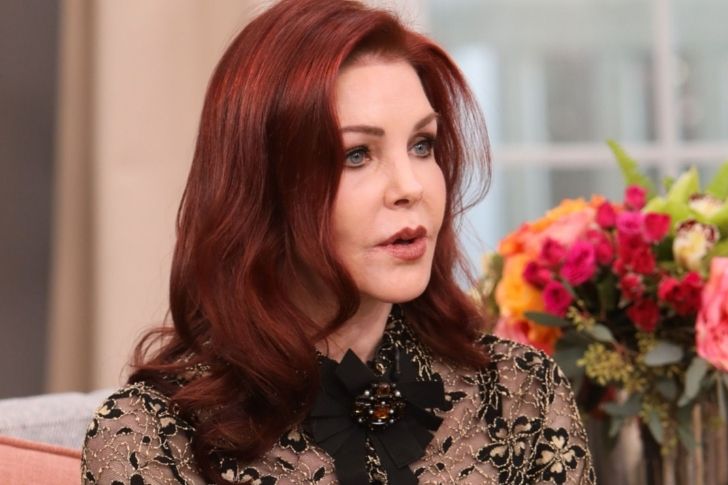 Priscilla Presley was born to Ann and James Wagner. Her father was a US Navy pilot who passed away in a plane crash when Priscilla was just a baby. Her mother met and remarried Air Force officer Paul Beaulieu, who took Priscilla in. Growing up, her family moved a lot. In her teenage years, they stayed in Germany where she met Elvis Presley, who was serving the US Armed Forces then. Eight years later, they tied the knot.
Their marriage didn't last long though. They separated in 1973, but remained friends and raised their daughter, Lisa Marie. Today, Priscilla is a successful businesswoman. Her investments in Elvis Presley Enterprises brings in a significant profit. She is also an actress, a bestselling author, and a producer.
Andy Dick
Andrew Thomlinson was born in South Carolina and was adopted by Allen and Sue Dick at birth. The family moved a lot back when Andy was still young—from Connecticut, Pennsylvania, New York, and Yugoslavia before finally settling down in Chicago. Even as a youngster, Andy had always been a practical joker and often used his surname in puns to lighten up the mood. He once even went to school dressed up in a superhero costume and called himself "Super Dick"!
Fast-forward to a few years later, Andy has become a world-famous comedian, actor, musician, and producer. He even had his own program, The Andy Dick Show on MTV. His investments in his craft, along with his hard work, has certainly paid off.
Nicole "Snooki" Polizzi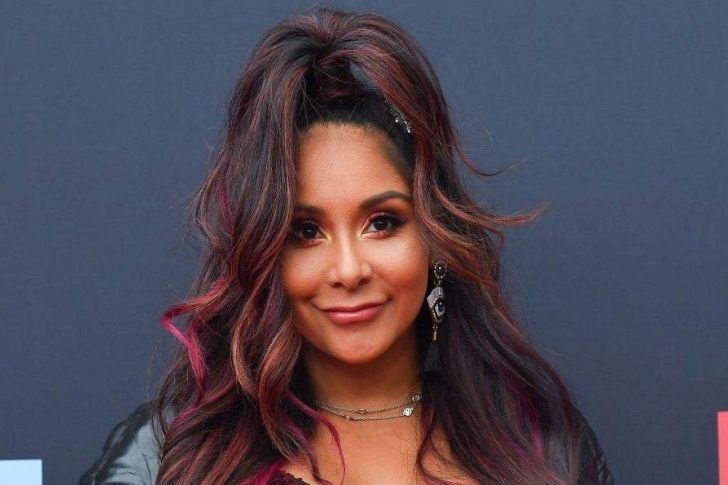 Nicole "Snooki" Polizzi shocked her fans when she took to YouTube to confess that she was indeed adopted. She had always known of the truth, given both her parents are white while she was brown. Every time she tried to ask her parents about it, though, they would get upset.
Eventually, after Snooki got older, she was able to get her father to tell her the whole story. He told her that she was adopted at 6 months old and that her parents flew to Chile to pick her up. According to her father, she was put up for adoption due to financial circumstances. Snooki has no bitterness towards her parents and gives them credit for letting her live a good life.
Truman Capote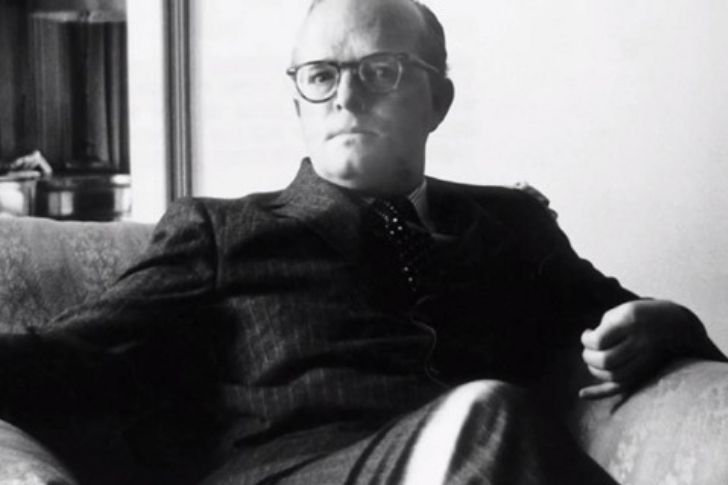 Renowned novelist, screenwriter, playwright, and actor Truman Capote lived a life as interesting as the stories he wrote. Born to a couple in Louisiana, Truman grew up neglected by both of his parents and spent his days in the care of his relatives. He often fought with the feeling of abandonment for most of his life—wondering what it was like to come home to a warm meal prepared by one's mother.
The only time he got their attention was when they fought over who gets custody of him. He goes on to live with his mom and her partner. He was later adopted by his stepfather, which is why he changed his name from Truman Streckfus Persons to Truman Garcia Capote.
JC Chasez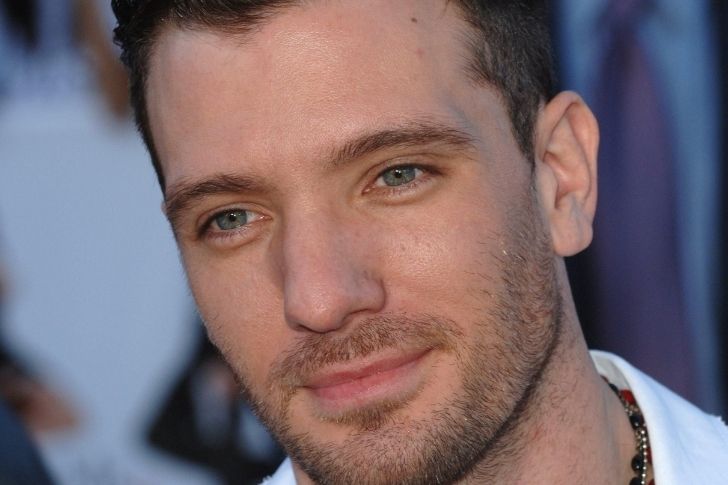 Former NSYNC member, songwriter, and occasional actor, JC Chasez has generally kept his private life low-key. When he opened up about his adoption, it surprised many of his fans. He went on to reveal that he was well aware of the story and that he was adopted at the age of five. Chasez also said that he knew who his biological mother was, adding that she can even come to visit him anytime she wanted.
His adoptive parents had been about everything. In fact, his biological mother was once fostered by them too! With credit to the difficult choice his mother made, Chasez was able to live a good life without worrying about debt or student loans. We're sure he's very grateful to her as well.
Eleanor Roosevelt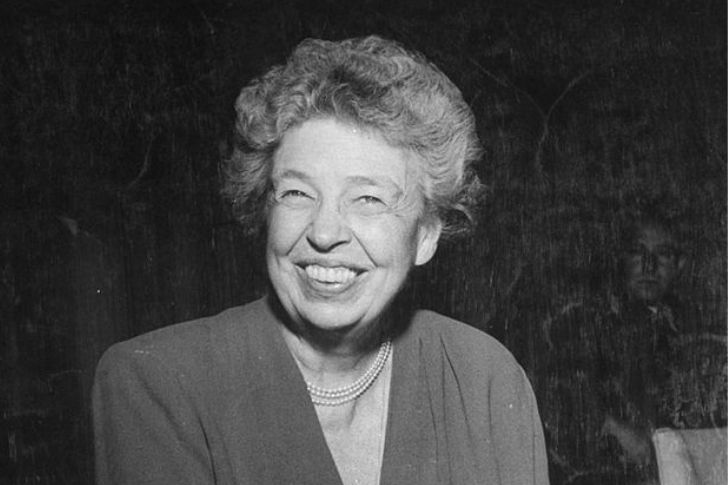 Anna Eleanor Roosevelt will always be one of the most memorable women in the history of the US government. She introduced a different approach for first ladies when it comes to becoming actively involved in politics. Eleanor also came from a well-known politically inclined family. She is Theodore Roosevelt's niece and was married to Franklin Roosevelt.
During her time in the White House and even after, she advocated for both human and women's rights. It wasn't always this easy for her, however. She lost her parents at a young age and was placed in the custody of her grandmother. Challenges aside, she still became an icon for many women all over the world. For her work and her strength, she deserves much credit.
Michael Oher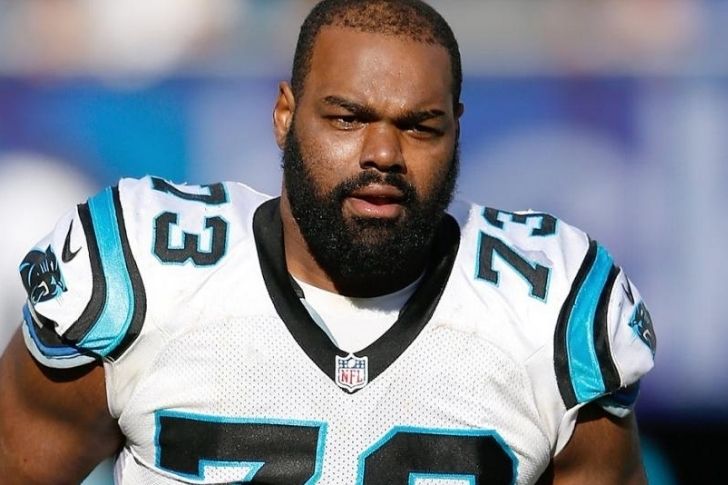 Michael Oher is a former football player, who hails from Memphis Tennessee. He's successful now, but Oher had a difficult childhood. Due to a lack of support from his biological parents and lack of proper guidance, Oher got involved in plenty of trouble. He was jumping from one foster home to another and couldn't stay in school.
His luck changed after he was adopted by Sean and Leigh Anne Tuohy. With their guidance, he started excelling in football and became a prospect in Tennessee. He even got several scholarships offers from different Universities. Oher didn't need to worry about loans for his future. Despite his unfortunate past, with perseverance and just a bit of luck, he was able to turn his life around.
Maya Angelou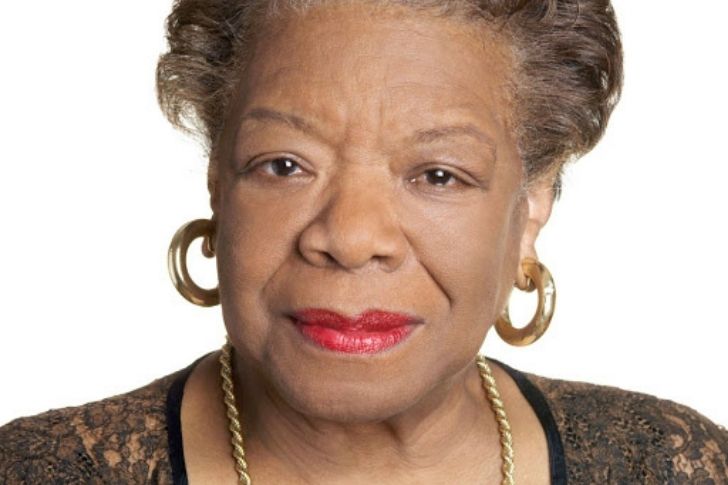 Maya Angelou is an award-winning author popular for her works like I Know Why the Caged Bird Sings. In her poetry, like her other written work, Maya Angelou shares the struggles she has experienced throughout her life. Her parents separated and together with her brother, she had to live with their paternal grandmother. Because of her race, she was not spared from discrimination.
Despite all these hardships, she continued to pursue her passion. In the 1950s, her career in the entertainment industry was raised to a degree. She landed a role in Porgy and Bess, as well as in Calypso Heat Wave. At the same time, she advocated for civil rights. Even today, she still continues to inspire many with her words.
Simone Biles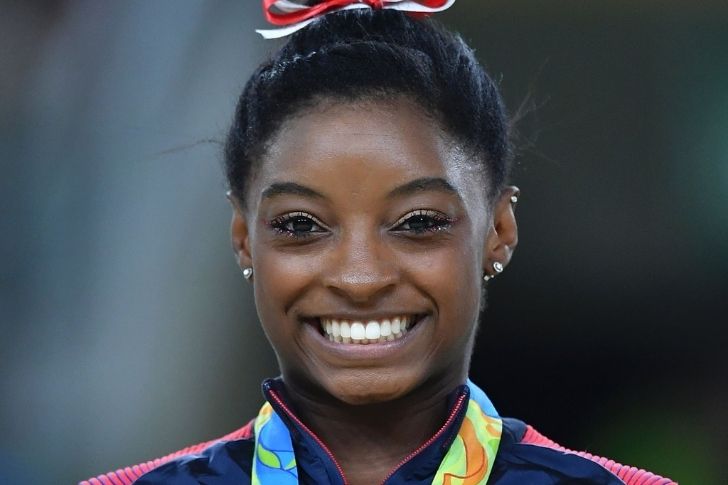 American gymnast Simon Biles is one of the most decorated gymnasts in the world. She, along with her sister, was taken care of by their grandmother. Eventually, they were legally adopted by their grandparents. Biles gives credit to the support from her family, especially her grandmother when it comes to her success as an athlete.
She started competing when she was young and worked her way up to the elite level. In 2011 she got top place in the vault and balance beam competition. In 2016, she won the all-around title and came first place in the vault and flooring exercise. Using her graceful movies, Biles got to join the 24th season cast of Dancing with the Stars in 2017.
Ingrid Bergman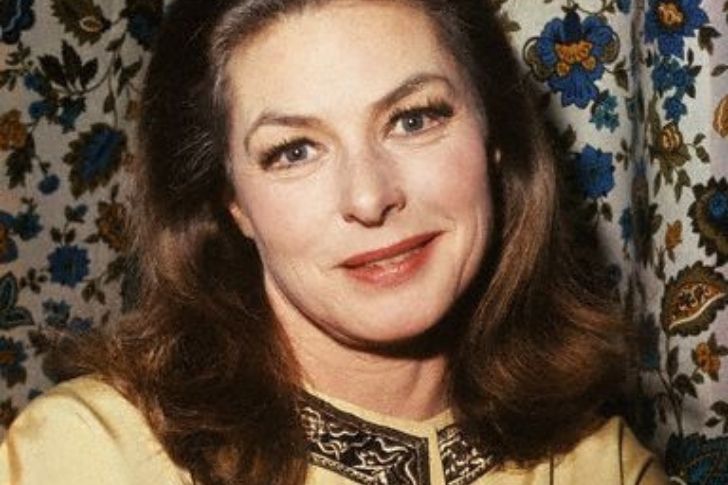 Ingrid Bergman is an actress born in Stockholm, Sweden. She debuted in the movie Monkbrogreven back in 1934. Bergman is most famous in her home country for appearing in the film Intermezzo. After seeing her performance in Intermezzo, David O. Selznick offered her a role in its American adaptation. However, it was her role in Casablanca that helped launch her international movie career.
Her childhood wasn't an easy one, however. Bergman lost her mother when she was just a toddler. Her father passed away during her teenage years. With these terrible losses, she ended up in the custody of her uncle and his family. Bergman's showbiz career also had ups and downs, but thanks to her investments in her craft, the actress found success.
Nancy Reagan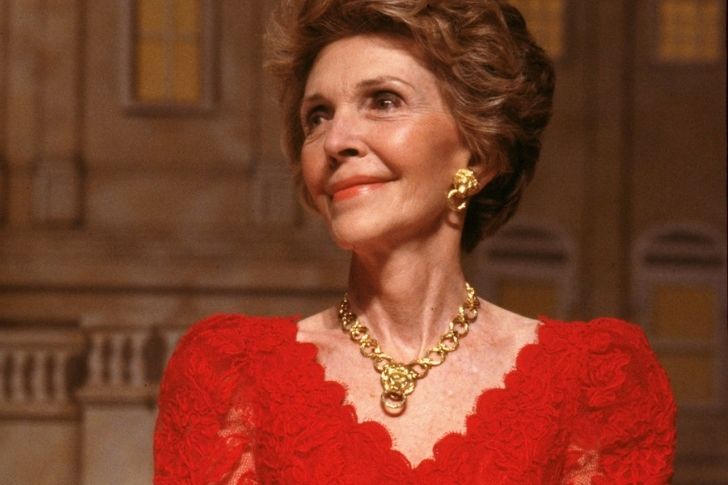 The former first lady and Hollywood actress, Nancy Reagan was born in New York City to Kenneth Robbins and Edith Luckett Robbins. She was raised by her aunt and uncle after her parents legally separated. Her mother remarried Loyal Davis, a neurosurgeon in Chicago. Reagan moved in with them and she was later adopted by her stepfather.
They were quite well well-off, which allowed Reagan to attend some of the best private schools. In fact, she received her Bachelor of Arts degree from Smith College. She eventually got into acting and landed her debut role in Ramshackle Inn. Her performance helped the budding talent get a contract with MGM Studios. She married Ronald Reagan in 1952 and he became president of the United States in 1980.
Sarah McLachlan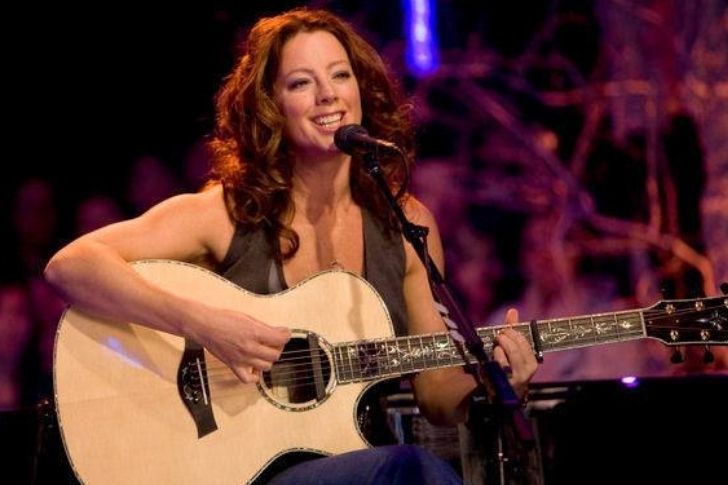 Sarah McLachlan is a Canadian artist who was born in Halifax, Nova Scotia. Her mother, Judy, was quite young when she got pregnant. It is for this reason that she put the child up for adoption. Sarah's adoptive parents are Jack and Dorice McLachlan. Despite everything that has happened, she maintains a good relationship with her birth mother.
Her admirable talent and unique sound have won her fans all over the world. This is on top of all the accolades she has received over the years. This includes best female pop vocal performance and best pop instrumental at the Grammy Awards. While there were struggles during her childhood, the degree of success she has achieved since then is something to be very proud of.
Jesse Jackson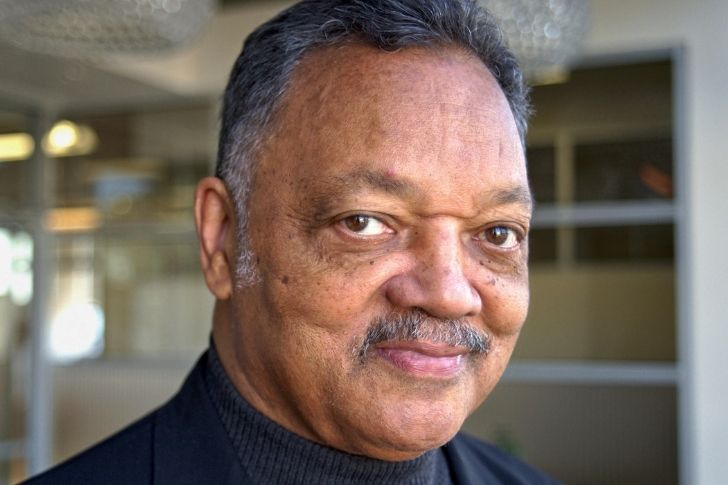 Jesse Jackson was born in Greenville, South Carolina to Helen Burns and Noah Robinson. Jackson's parents were never married and a year after his birth, his mother was wed to Charles Henry Jackson who adopted him legally. During his college years, he was deeply involved in the civil rights movement. This even led a young Jackson to march with Dr. Martin Luther King Jr. at Selma, Alabama back in 1965.
He was later appointed special envoy to Africa and was awarded for his contributions. Jackson also received the Presidential Medal of Freedom. He graduated with a sociology degree and also went into the Chicago Theological Seminary, but was not able to finish the course. Despite this, he was still ordained by the minister of a church in Chicago.
Kristin Chenoweth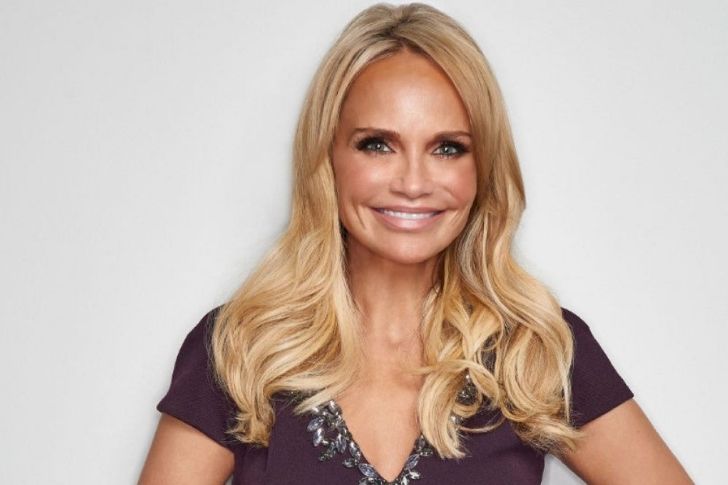 Kristin Chenoweth first became famous for her work in theatre and appearances in plays such as Strike Up the Band, Wicked, You're A Good Man and Charlie Brown. These were followed by her acclaimed performances in The West Wing and Glee. Not many know this about the actress, but she was adopted by the Chenoweth family as a baby. Growing up, she had always shown interest in the performing arts.
As a young girl, Chenoweth used her talent in church and sang for the choir. Her first taste of acting was in school productions. She maintained this passion until adulthood and received a Bachelor of Fine Arts degree in musical theatre. The actress also has a Master's in opera performance!
Colin Kaepernick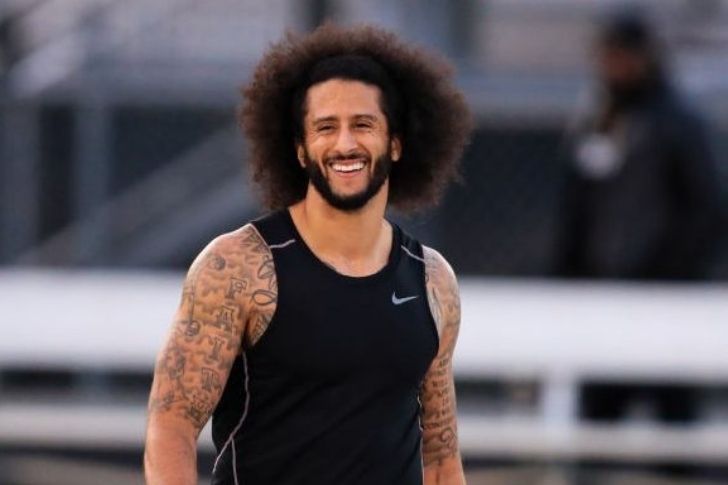 Colin Kaepernick was born in Milwaukee, Wisconsin. He is the adopted son of Rick and Teresa Kaepernick. He began playing football when he was just 8 years old. He went to the University of Nevada in Reno and got drafted by The San Francisco 49ers in 2011. About two years later, he led the team to the Super Bowl XLVII.
Kaepernick made headlines when he protested against injustice and refused to stand for the national anthem. In 2017, he met with his lawyer and filed a collusion suit against the NFL owners. In the same year, he appeared on the cover of GQ's December issue: Citizen of the Year. The athlete was also a finalist for TIME's Magazine Person of the Year.
Jamie Foxx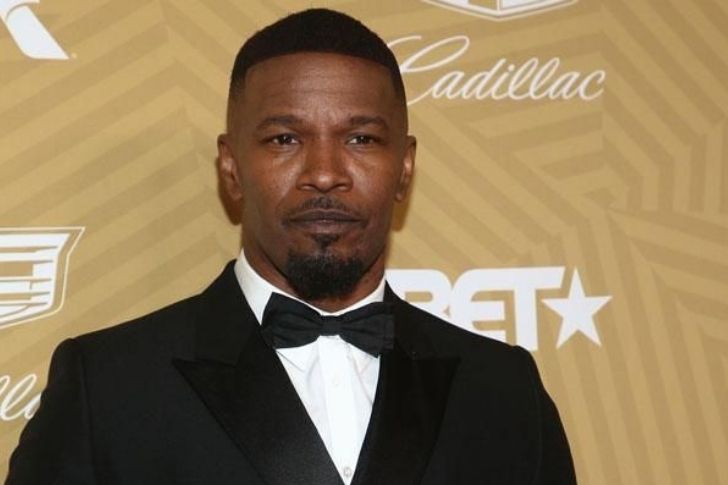 Eric Marlon Bishop, better known as Jamie Foxx, is known as one of the most versatile celebrities of his generation. The actor began his career in TV series as one of the casts of In Living Color and eventually got his own show in 1996. From TV he slowly made his way into film productions.
His portrayal of Ray Charles in the film Ray earned him an Academy Award. He also starred in various hit movies such as The Amazing Spider-Man 2, Baby Driver, Django Unchained, and Just Mercy. Did you know that Foxx was raised and adopted by his maternal grandparents when he was just one year old? He also has a degree in music from the International University in San Diego.
Scott Hamilton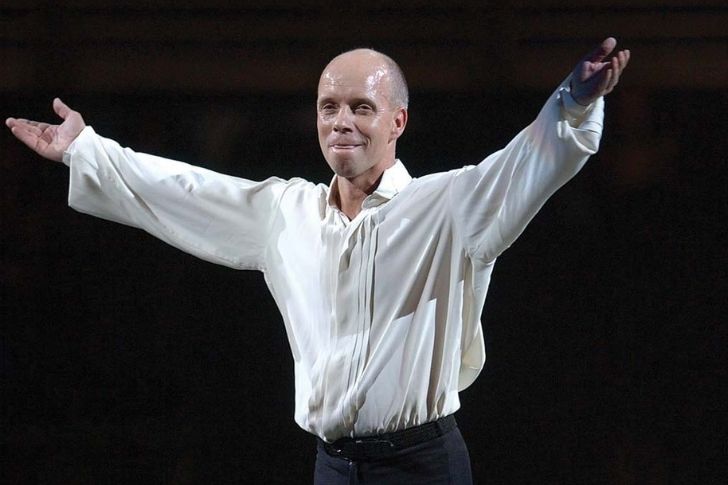 As a four-time world champion and Olympic gold medalist, Scott Hamilton has achieved quite a lot in his career. However, not many know that his early beginnings were quite humble. He was adopted from birth by Dorothy and Ernie Hampton, who were both college instructors at the time. He's much stronger now, but as a child, he was diagnosed with Schwachman syndrome.
He is also a cancer survivor. In 1997, when he was already a professional figure skater, he was diagnosed with testicular cancer. A few years later, he was diagnosed with a brain tumor and had surgery to have it removed. This is why he put investments toward the CARES Initiative, a nonprofit organization that funds cancer research and helps outpatients
Babe Ruth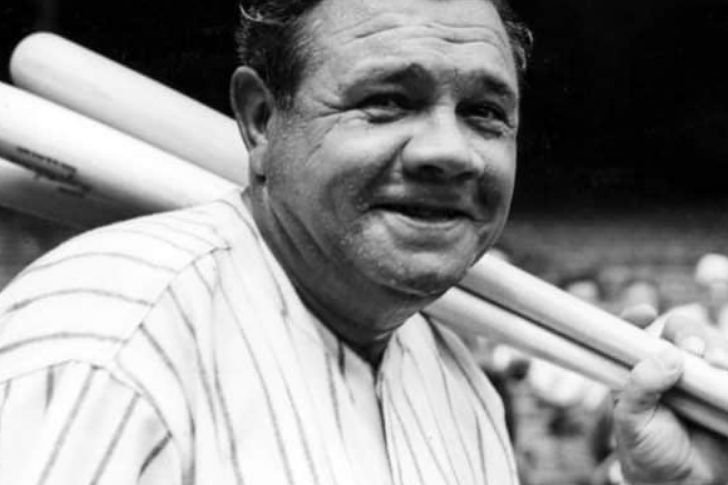 What comes to mind when you think of Babe Ruth? He's a 7-time World Series champion and hailed one of the greatest baseball players of all time. George Herman Ruth Jr. was born to Kate and George Jr. Since his parents worked long hours, they barely had the time to watch over him and his siblings. Because of this, he grew up to be quite the rebel.
This left his parents no choice but to place him in St. Mary's Industrial School for Boys, which were ran by Catholic priests. Though it might seem harsh to some, credit goes to the priests who helped get him back on track. Once there, not only did he learn about basic skills but also developed a love for baseball.
Dave Thomas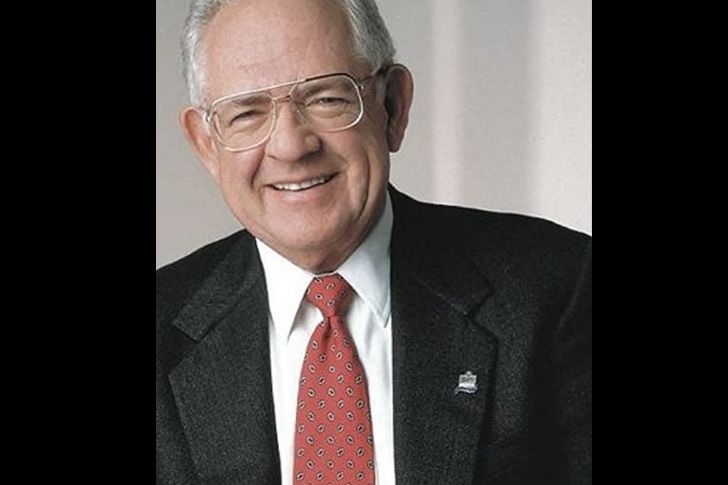 Necessity is the mother of invention. This rings true when it comes to Dave Thomas and the story behind Wendy's. The idea came after Thomas couldn't find a good burger in town. He decided then to make investments toward establishing his own place, which would serve hearty comfort food to the townsfolk. He named the restaurant Wendy's, after his youngest daughter.
David Thomas was born in New Jersey and grew up not knowing who his biological mother was. He was adopted at just 6 months old by a couple from Michigan. Even in his teens, he had always been a hard worker. After the success of Wendy's, he established the Dave Thomas Foundation for Adoption, an organization that helps find homes for children in foster care.
Michael Bay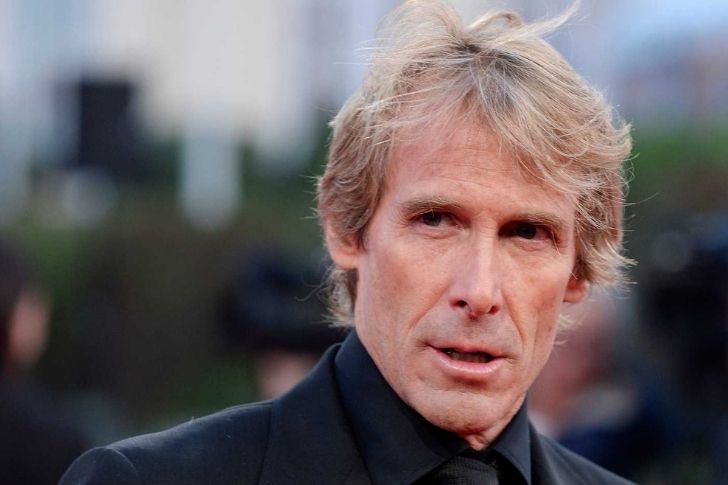 Famed director Michael Bay didn't find out until he was around six or seven years old that he was adopted. Bay was adopted at birth by a couple from Los Angeles, an accountant, and a psychologist. He spent much of his younger years searching for his biological mother. The director would later get the opportunity to meet her, though his biological father's identity still remains unknown.
There have been rumors, through the years, that his biological father is fellow director, John Frankenheimer— who admits to having an affair with his biological mother. Later on, Bay earned a degree in film and went on to become one of the greatest directors of all time—directing The Rock, Armageddon, and Pearl Harbor, among many others.
Ted Danson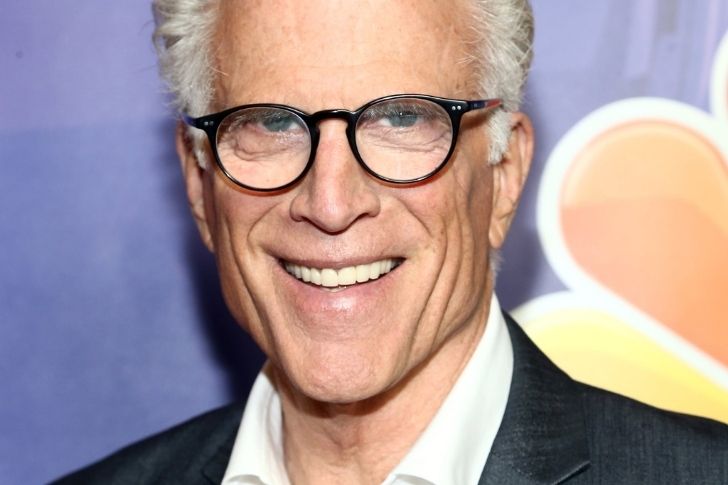 Ted Danson was born to Jessica and Edward Bridge Danson Jr., an archaeologist and museum director, respectively. It was during his short stay at Stanford University, in his younger years, that he first fell in love with drama. Two Emmy Awards, three Golden Globes, and a star on the Hollywood Walk of Fame later, Danson has become one of the world's greatest actors.
His is a story of rags to riches. Growing up, they barely had anything—not even their own TV. He is a self-described ragamuffin, but not once did he experience neglect. Danson knew he was adopted, but his parents' emotional and financial investment in him was no different from others. Like them, the actor also adopted a child of his own.
Eric Clapton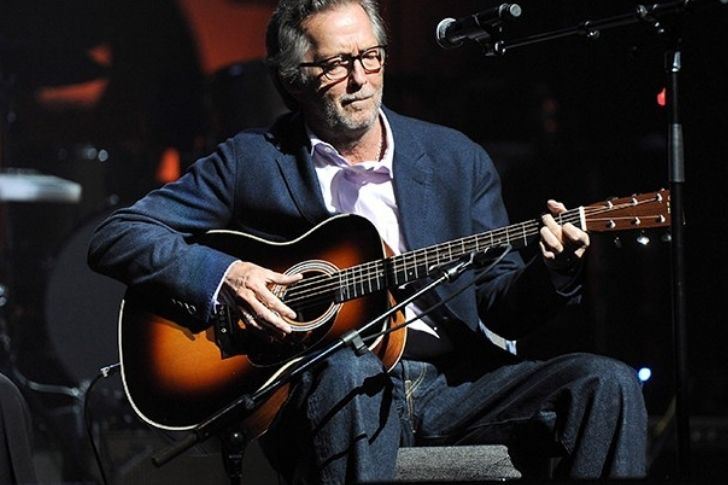 Like his songs, Eric Clapton has his own interesting story to tell. For most of his life, Clapton believed that his grandparents were his biological parents. This is because he lived with them for most of his childhood. The reality was, he had been born to then 16-year-old Patricia Molly Clapton and 24-year-old Edward Walter Fryer. Given the circumstances, with his biological mother only 16 years old and his biological father unable to help raise him, his grandparents stepped in and took Clapton as their own.
He grew up thinking his biological mother was his sister. His grandparents get credit for getting him into music. Clapton was raised in a musically-inclined household, so it's not surprising how he developed his talent.
You've Reached The End