Contestants in TV game shows are always asked by the host what they would buy with the jackpot money if they won. The most common answers would often either be furniture, real estate properties, gadgets, or use it to make an investment or start up a business. It's always the most practical thing to splurge your money on, after all, because people are more into practicality than a luxury nowadays. But it's a different story if you're a celebrity.
If you're into practicality, celebrities are more into splurging on luxurious things. Not that I'm saying they aren't practical people, but if you're someone who earns millions of dollars then you'd probably buy stuff for different reasons. Well, some celebrity bought items often border to the ridiculous and weird which, mind you, come with outrageously expensive price tags. For them, it's not just about functionality, but it should also be stylish, fashionable, and buzz-worthy items. Curious as to which celebrity bought which ridiculously extravagant items? Well, check out our list below.
Beyonce – Leggings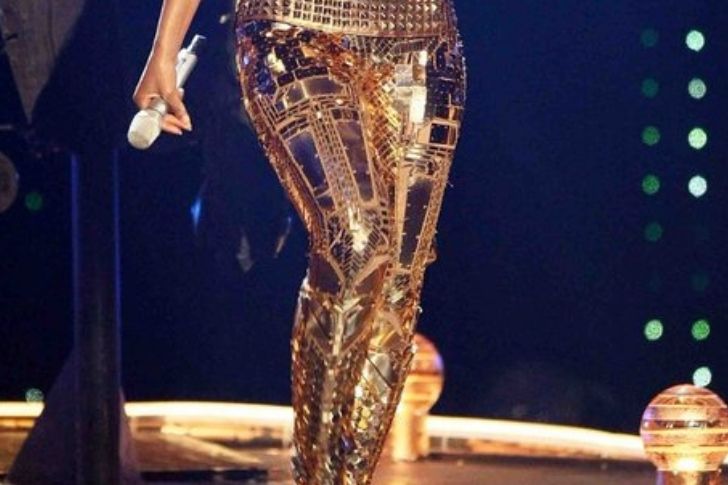 Queen Bee always knows how to make a buzz, whether it's a new hit album, a live performance, or just a simple public appearance. The singer-songwriter has done it all, which is why it's not much of a surprise that she's one of the wealthiest musicians in the industry. Beyonce is also known for being a fashion icon that even some of her simplest outfits can be a trending story on Twitter. But there was one particular piece of clothing that shook her fans after they discovered how much it cost. It was none other than the pair of golden leggings from Balenciaga that Queen Bee wore at the 2007 BET Awards show. What people thought was a simple shimmering legging was made of real gold and cost a whopping $100,000. Who would have thought a pair of leggings could cost a fortune?
Kim Basinger – Town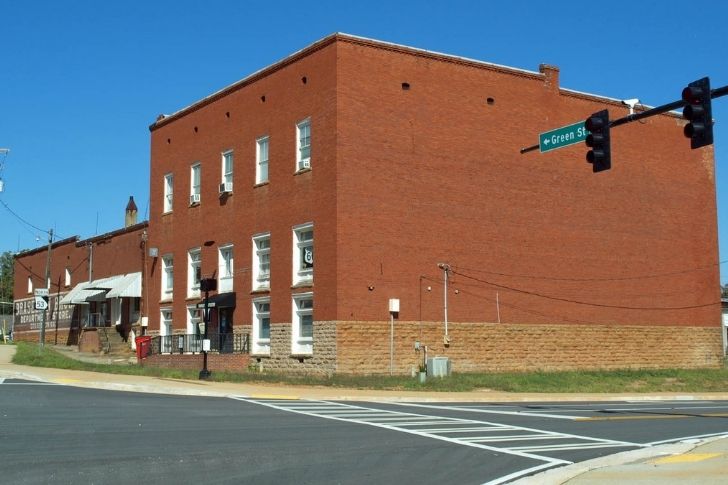 While most loaded celebs are known to invest in prime real estate properties like villas, mansions, and beach houses; Kim Basinger took this to another level. A prominent actress, Basinger was considered as one of Hollywood's femme fatale during the '80s and '90s with her notable roles in Batman, Never Say Never Again, and L.A. Confidential. As a celeb who received handsome paychecks, she went ahead and bought various items, but what made her talk of the town was when she decided to purchase her very own town. Basinger burned $20 million and purchased the small town of Braselton in Georgia back in 1989. According to reports, the actress planned to turn the town into something in the lines of a theme park. Sadly, it never happened as she eventually filed for bankruptcy after the ridiculous purchase. It looks like her dreams will remain a dream forever.
 Paris Hilton – Dog House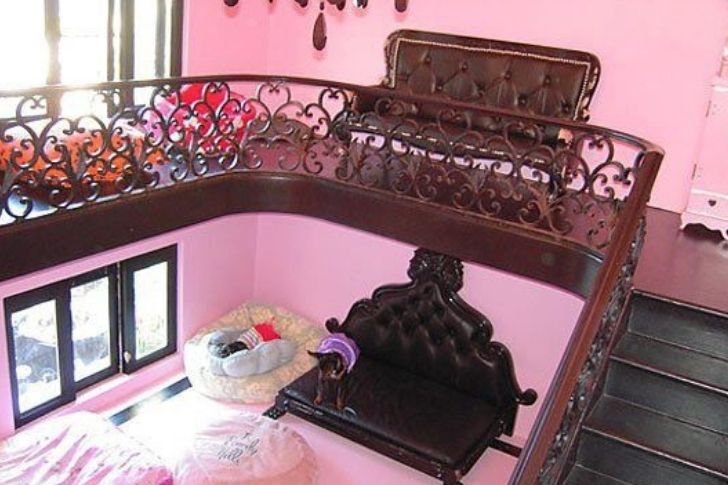 There's nothing that money can't buy especially if you're the daughter and heiress of a hotel millionaire tycoon like Paris Hilton. Being one of the most prominent American socialite and media personalities, Paris has dabbled in a few jobs such as modeling, acting, and even as a D.J. She often tends to make buzz every time this hotel princess is seen in public or when she posts something online. Paris was even dubbed as the most overexposed and overrated celebrity, thanks to her wealth. If you're someone who owns luxury estates and a hotel chain, it's only normal that your dogs have their own out of this world abode. Paris invested a total of $325,000 for her fur babies' Spanish style mini-mansion which is also air-conditioned and even has a chandelier. The Internet broke when the heiress first posted the photo of her doggy mansion and has become a frequent content of her Instagram account.
Nicolas Cage – Comic Book Collection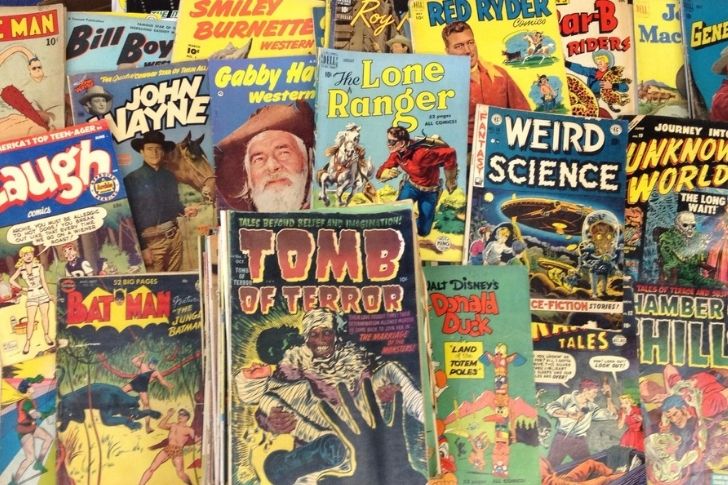 Collecting various items has become a popular hobby of many celebs including the Ghost Rider himself, Nicolas Cage. This highly-acclaimed actor and filmmaker have starred in numerous hit movies such as Con Air, City of Angels, National Treasure, and many others. But what most people don't know is that this action star has a penchant for comic books. One special limited edition Superman comic book that this actor owns was even sold at an auction for a shocking $2.1 million. The Action Comics No. 1 was such a limited edition that there are only about 100 copies left in the entire world. It's every Superman die-hard fans dream, and apparently, a significant investment as Nicolas Cage had imagined. Well, it's not surprising since limited edition items do tend to boom in value as years go by.
Kim and Kanye West – Golden Potties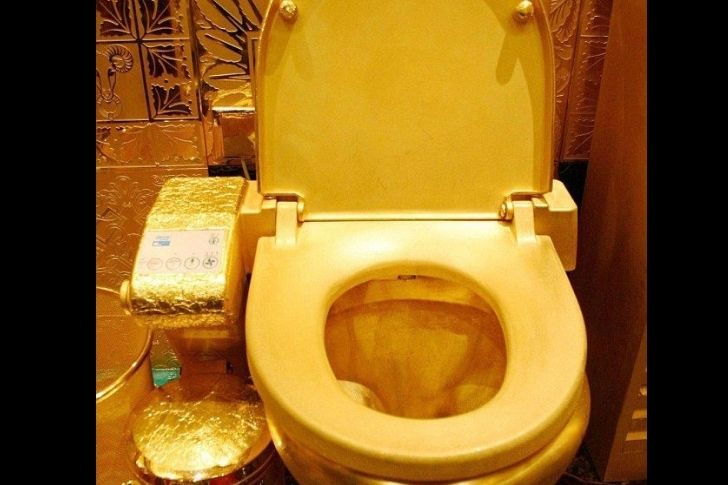 The Kardashian-Jenner are famous for spending loads of money on various things for their family, from toy cars to out-of-this-world birthday bashes. The famous and controversial couple Kim and Kanye West are no exception, especially when it's for their lovely kids and their home. Kimye often has a penchant for over-the-top things, but perhaps nothing will beat their golden toilets that retailed for $750,000 in total. Some mortgages probably cost less compared to these ridiculous comfort room must-haves. The couple decided to go for gold when choosing their potties when they have the cash to splurge. This is a piece of furniture that only Donald Trump can probably top off, after all, the current president also loves golden items.
Lady Gaga – Ghost Detector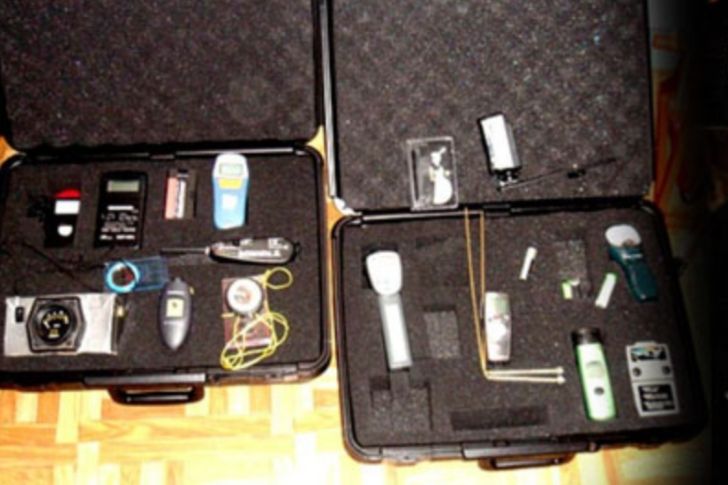 If it's about pushing down boundaries, Lady Gaga probably is one of the best. The singer-songwriter is known for crashing the Internet for her outrageous fashion style and music videos. She's often regarded as a trendsetter in so many aspects which contributed to her fame and fortune. Although the public has already accepted her frequently weird tastes, nothing prepared them for one shocking piece of information. The pop superstar invested thousands of dollars in a ghost detector. Yup, you heard me right. Lady Gaga is one ghost believer, and she has always accepted the fact of their existence and presence. This led to the outrageous purchase all because of her curiosity as to where the ghosts are at all times. It seems like the $50,000 equipment that produces an electromagnetic field works wonders as Gaga hasn't yet complained about it. She must be having a swell time connecting with the people from beyond.
Jay-Z – Champagne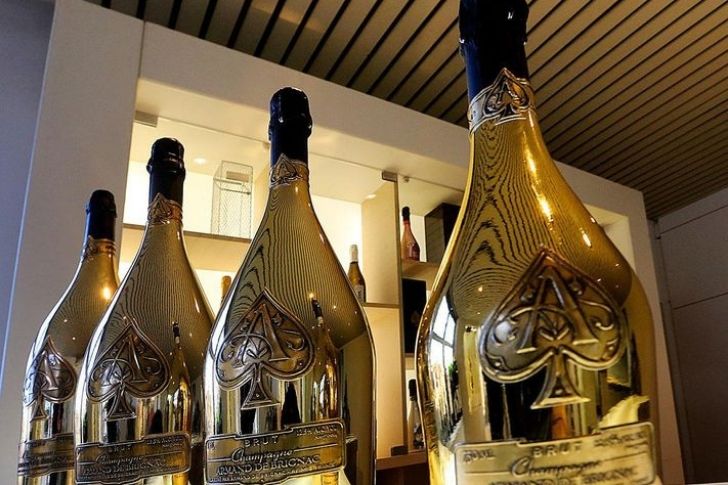 Famed musician Jay-Z is one of the greatest and wealthiest rappers at the moment. But the rapper isn't only blessed with his musical talent; he's also an established business mogul. The Queen Bee's husband values only the best of the best, from estates to cars, he's known to purchase top quality stuff. When it comes to throwing and hosting parties and celebrations, Jay-Z has always been known to be extravagant in every way just like Beyonce. The rapper-businessman decided to splurge like crazy during the launch of his album Watch the Throne. What better way to celebrate than with a bottle or should I say bottles of champagne. The house on champagne in the famous LIV Nightclub cost $250,000 in total, which is almost a spare change if you're as rich as Jay-Z.
Bono – Hat Ticket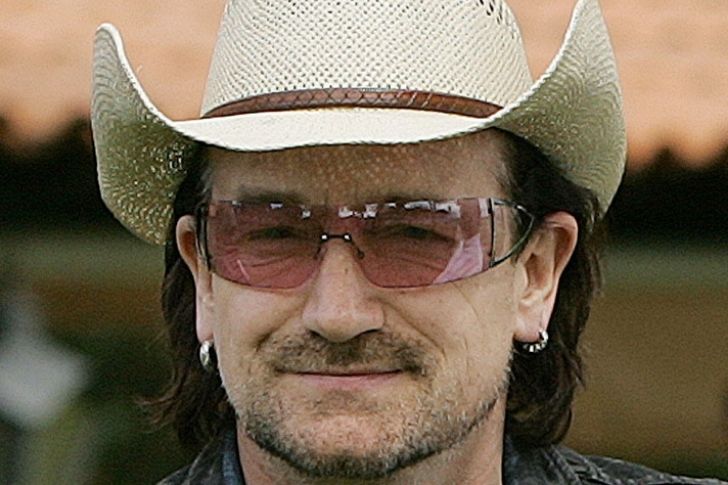 U2 is one of the most famous British rock bands of all time. Paul David Hewson, more famously known for his stage name Bono, is the band's head vocalist. The musician is known not only for music but also for various philanthropic and activism activities. But what outrageous thing did the famous U2 vocalist spend on? Well, if you're a renowned celeb like Bono, your public image and style must always be on point. During a vacation trip to Italy, reports broke to the public how the singer paid for a first-class airplane ticket for his hat all because he forgot it back home. I mean here we are getting all excited even just for an economy flight to someplace, while Bono's hat gets the celebrity treatment. Well, I hope that the $1,500 ticket made the hat and its owner happy in Italy.
Victoria Beckham – Golden iPhone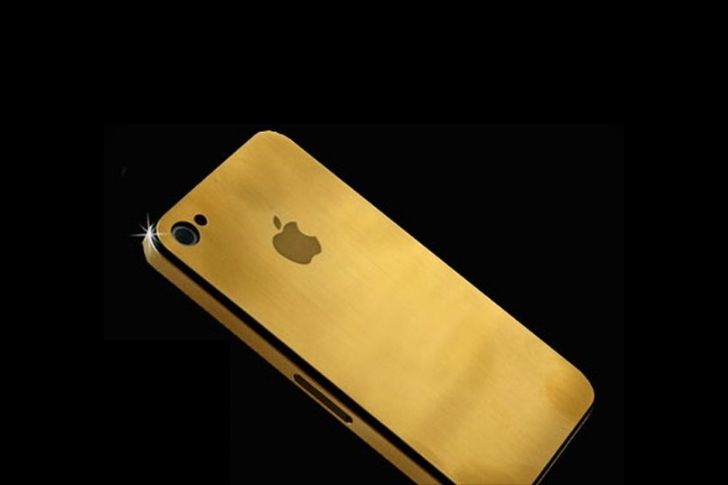 Posh Spice of iconic British girl group Spice Girls, Victoria Beckham, lives up to her girl group title. Although she rose to fame thanks to her music career, Victoria became more influential after marrying the football superstar David Beckham. She is just so posh in every way and has become a fashion style icon over the years. Thanks to her eye for all things trendy, the singer eventually went into fashion designing and started her own business. But one thing you'll notice about the British celeb is her on-point clothes even when she's merely strolling through London. Of course, accessories should always match with her outfits, which is why Victoria decided to have a custom-made 24-karat gold iPhone to go with her style. iPhones are already expensive, but Victoria's version cost way beyond my insurance policy, landing solidly at $33,000.
Johnny Depp – Wine Bill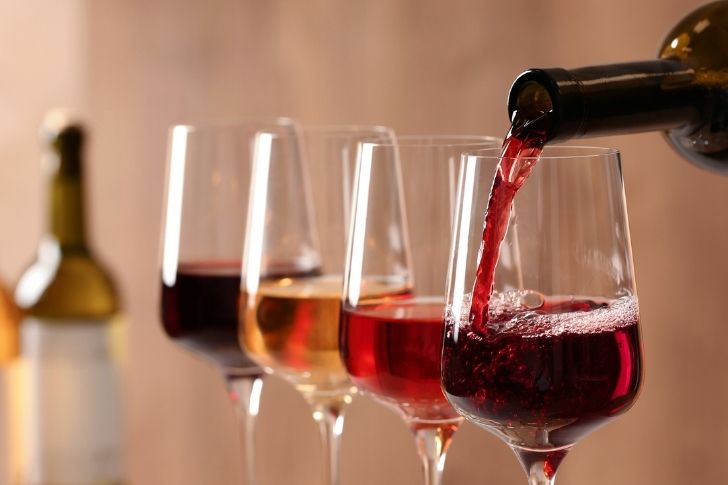 Captain Jack Sparrow, Johnny Depp, is nothing short of talented and often weird. The famous actor rose to stardom thanks to his unbelievable versatility and unique acting skills that not many can pull off. After all, no one can bring to life the main characters in films such as Pirates of the Caribbean, Edward Scissorhands, and Charlie and the Chocolate Factory like Depp can. And with a hefty paycheck on his pockets with every hit movie the actor has starred in, it's not surprising that the man splurges from time to time. Perhaps, the most notable of his seemingly outrageous "investments" is his monthly wine bill. According to reports, the man always wants a bottle of wine wherever he goes and even has it shipped directly no matter which country he stays. But then again if you're as rich as Johnny Depp, then $30,000 worth of wine bill per month is nothing but spare change in his pocket.
Celine Dion – Humidifier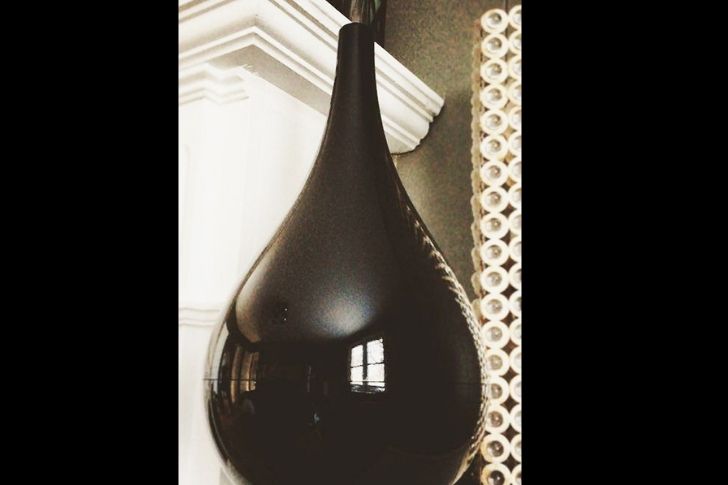 There is probably not a soul in the world who doesn't know or even heard of Celine Dion. I mean even the younger generation knows who she is, that's how famous the singer is. Her stellar vocal cords, hit songs, and energizing performances produced five Grammy awards and the title of being one of the best-selling artists in history. With all the tours, 200 million albums, brand endorsements, etc.; Celine has rolled in a very sizable bank account throughout her career. But you probably don't know that this artist also has her outrageous spending habits on a few items, one of which was a humidifier which cost a whopping $2 million. The singer-songwriter explicitly requested that particular humidifier to protect her vocal cords from the harsh desert climate during her stay in Las Vegas. Well, you couldn't blame the superstar as it's her bread and butter after all.
Tom Cruise – Sonogram Machine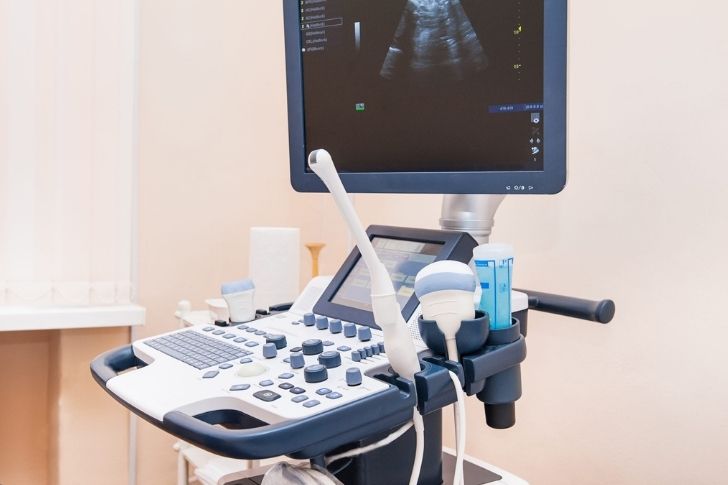 Mission Impossible star Tom Cruise is nothing short of handsome and talented. Despite his more mature age, the celeb can still break hearts just like he did when he first starred in the acclaimed hit movie Top Gun. The man is the epitome of being small but terrible as his net worth assets ballooned to $570 million, making him one of the richest actors in the world. After marrying ex-wife Katie Holmes, Cruise is nothing but a doting father-to-be when Katie got pregnant. The superstar was so excited about the unborn baby that he outrageously bought a personal sonogram machine just so the couple can see their child whenever they want. However, some doctors frown upon the expensive purchase, especially since it cost the actor $200,000 all because they want one at home rather than visit a hospital.
Mike Tyson – Golden Bathtub
"No pain, no gain" is a motto that the boxing superstar legend Mike Tyson knows too well. The four-year undisputed world heavyweight champion savored success at a young age after winning his first-ever heavyweight title at just 20 years old. He continued his stellar career and eventually racked up the WBA, WBC, and ITF titles, a first in history. If you're someone like Tyson who earns his living by getting punched up, then an excellent relaxing bath is a must to ease up the aching muscles. However, it seems like a standard porcelain-made bathtub is not enough to give the boxing superstar the body relaxation he needs. It shook his fans when Tyson showed the public his golden bathtub sitting prettily at his home. Although this isn't much of a shocker compared to his tigers, it was reported that the boxer invested a mind-blowing $2.2 million for the 24-karat concrete gold tub.
Tinie Tempah – Nike Air MAG Shoes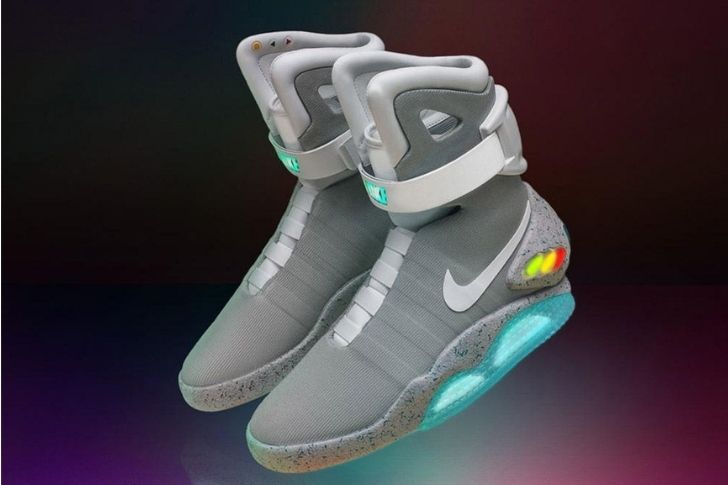 Did you know that British rapper Tinie Tempah's real name is Patrick Chukwuemeka Okogwu? No wonder he used a different stage name as his real one can be a mouthful. But that's not the only fun fact about this singer-songwriter turned entrepreneur who also holds numerous chart-topping singles and two Brit Awards under his belt. Shockingly, he spent thousands of dollars for just a single pair of shoes, which is about two years-worth of my monthly mortgage. In a tweet, Tempah's DJ confirmed that the rapper won the first pair of limited edition Nike Air MAGs auctioned by Nike as part of their opening event for the new Nike Air series. Tinie Tempah paid a handsome bid of $37,000 for the Back To The Future Part II inspired kicks initially worn by Michael J. Fox's character. With that amount of money, we hope the rapper might get a chance to time travel if he keeps wearing those sneakers.
Miley Cyrus – Hair Extensions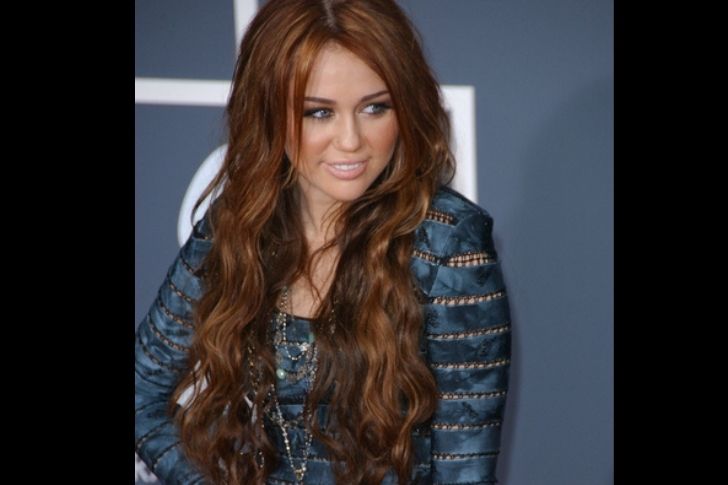 The controversial country singer turned pop star Miley Cyrus never fails to surprise the public. Whether it's her sudden shifts in fashion, music style, or love life, Miley always provides reporters with the juiciest and buzz-worthy news. If you have been a long-time fan of the singer-actress, you've probably noticed her fabulous locks, which she can rock no matter the style. However, little do people know that most of her hair was fake and hair extensions. Even that luscious brunette locks that the public first fell in love with during her Disney hay-days wasn't all real. Although hair extensions and wigs are not a surprising must-have of celebs, Miley Cyrus's collection is truly an outrageously extensive and expensive investment. She even had some made in Italy, which cost around $24,000 and was reportedly flown to LA and her hairstylist at Miley's bequest.
Justine Bieber – Batmobile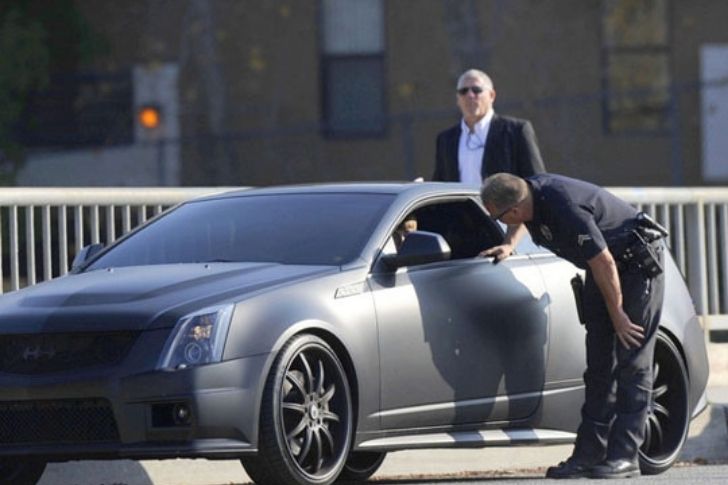 Some of us often resort to car loans to grab some wheels, but if you're a millionaire superstar like Justin Bieber, buying a car is as simple as shopping for groceries in the supermarket. However, this multi-awarded Grammy-AMA-BMA holder doesn't just settle for less if he knows he can afford the best. Bieber once again made front-page news after reports surfaced that the celeb owns his own batmobile. The real-life "Bruce Wayne" had his sleek black CTS-V Cadillac coupe customized from the famous custom shop West Coast Customs. It even has a batman logo and suicide doors. Of course, this one-of-a-kind wheels don't come cheap as it costs about $100,000, which the musician doesn't mind paying at all. After all, Justin Bieber is known to be quite a car collector with expensive ones such as two Ferraris, an Audi, a Mercedes Benz, etc.
Daniel Radcliffe – Mattress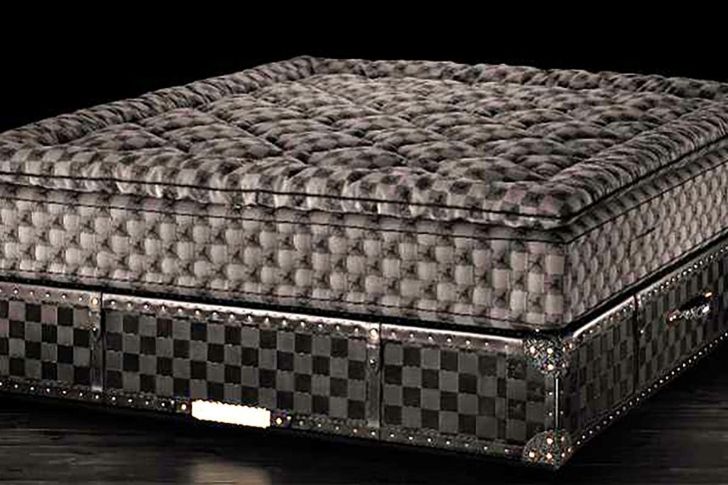 Daniel Radcliffe, or more famously known as the savior of the wizarding world as Harry Potter, is one of the most successful child actors of the decade. And if you're someone who grew up with a payroll of hundred thousand to millions in one movie, well luxury items are always in the list of must-buys. However, one particular purchase raised some brows, and it was none other than the $17,000 custom-made mattress from the famous luxury mattress maker SaviorSavior. Mind you, Radcliffe bought this outrageously expensive bed when he was only 20 years old. But then again, with Harry Potter sleeping on a torn down bed for 11 years, a costly mattress is a well-deserved change. The British actor has said to have invested in the custom-made mattress all for his severe chronic backaches.
Madonna- Kabbalah Water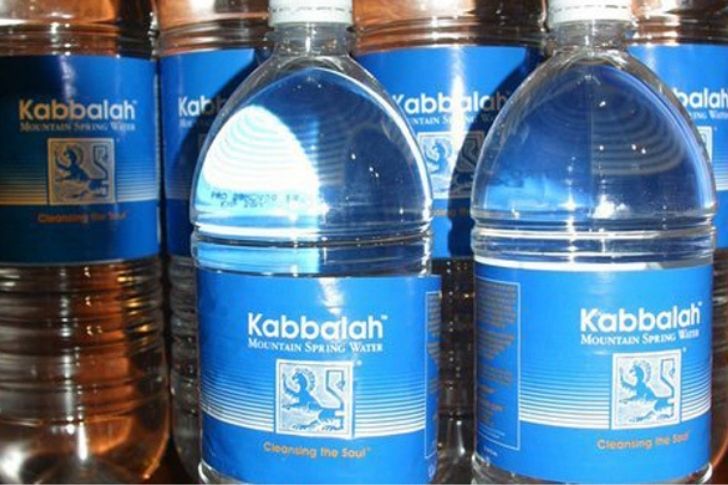 If you're someone who grew up in a modest lifestyle, simple drinking water shouldn't be something that should cost a fortune to have and enjoy. It might just shock you that there are various "kinds" of water out there with some even costing more than your monthly insurance policy. Of course, only the rich and the famous go for this kind of drinking water, like the queen of pop, Madonna herself. A known devout Kabbalah follower, Madonna only drinks Kabbalah water or none at all. She would even insist on her team and crew to gulp down the outrageously expensive water during some of her performances. According to reports, Madonna always specifically has Kabbalah water shipped and delivered wherever she goes, in and out of the country, which is why it's not surprising that her drinking water bill can hike up to $10,000 in just one month alone. It makes you wonder if it's responsible for her well-aged face and body.
Kelly Rowland – Baby Bathtub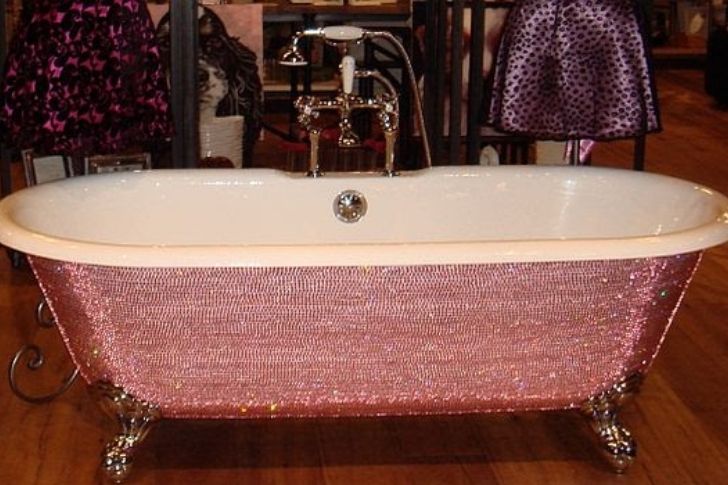 Four-time Grammy awardee Kelly Rowland is one of the members of the famous girl group Destiny's Child. And despite the group's disbandment, Beyonce and Kelly remained as close friends over the years with their friendship dating back pre-Destiny's Child. Of course, if you're one of Queen B's BFFs, it only fits that you give her child the best birthday gift an "Aunt" can buy. Aunt Kelly sure did deliver with none other than a baby diamond-covered bathtub. Pink Swarovski crystals splendidly surround the tub making it a shining, shimmering sight with its blinding price tag of $5,200; Aunt Kelly cemented herself as Queen B's best aunty awardee during the birthday party. Blue Ivy sure is swimming and bathing in sparkling diamonds ever since she was born thanks to Kelly Rowland's outrageously unique yet expensive gift.
John Travolta – Airplanes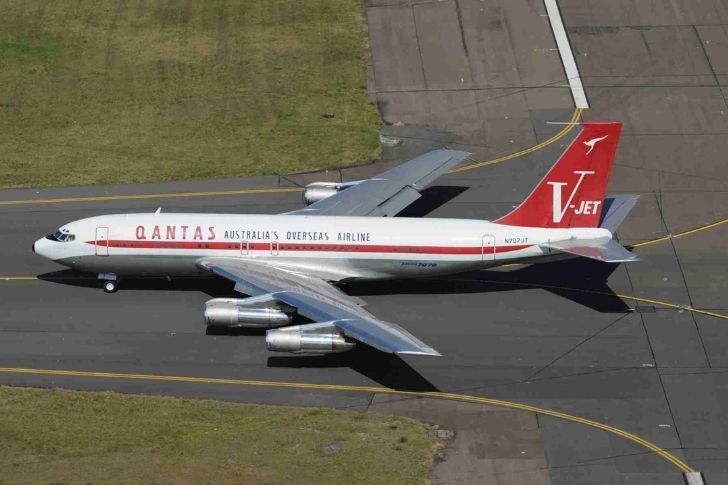 It's not a secret that the famous Saturday Night Fever and Grease main actor John Travolta has a serious penchant for airplanes. This Golden Globe awardee loves everything about aviation with an extensive collection of memorabilia, so he's even a certified pilot. But what's the point of undergoing training and getting a pilot license if you don't have planes to fly, right? You see, Travolta doesn't just own an aviation memorabilia collection, but he also invested in a real airplane collection along with a privately-owned hangar of his own. Some of his aircraft include an Eclipse 500 jet and some Gulfstream aircraft. But his most famous one would probably be the Boeing 707. That's right; it's the type we guys usually ride on in the airport. Talk about a crazy rich celeb who spent his fortune on a well-loved hobby. However, nobody knows just how much his entire collection costs, but it's pretty safe to say it's worth millions of dollars.
Oprah – Bathtub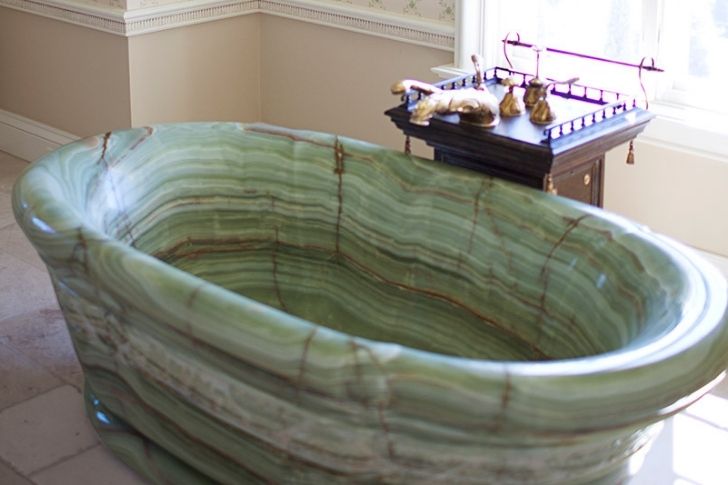 When people say that rich people have a weird taste for things such as clothes and furniture, I would probably agree with Oprah Winfrey as my proof. The first black multi-billionaire who is dubbed as the Queen of All Media is one of the most respected and decorated black celebs in American history. If you're Oprah, a few weird purchases now and then is just fine, I guess. One of which is her outrageous bathtub. You see if some celebs went for gold while others crystals, the talk show host opted for comfort by ordering a hand-carved custom-made bathtub of marble and onyx. The surprisingly funny revelation didn't come much as a shock to the public since Oprah has been a vocal bath expert for so long. But I guess the price tag, which was kept secret, must cost thousands of dollars, which probably made some viewers wish they could trade it for their money loans.
Jennifer Aniston – Beauty Products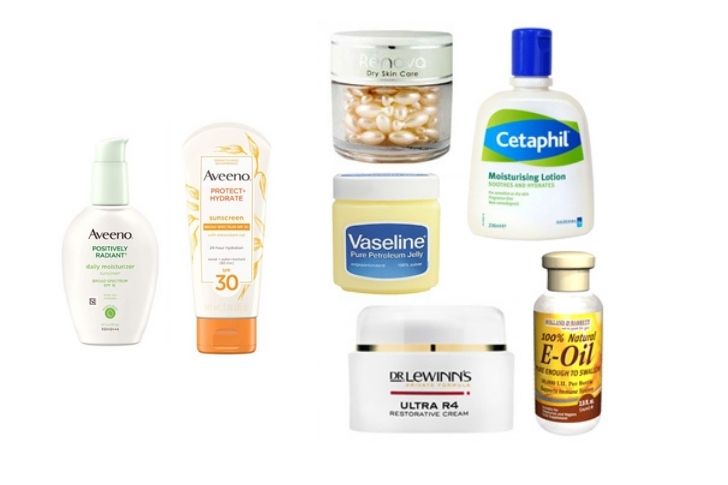 The hit American sitcom F.R.I.E.N.D.S would never be the same without Jennifer Aniston's main character Rachel Green. It's the very TV series that launched the actress's career into Hollywood stardom. But what most viewers and fans envy about Aniston is her flawless skin and well-toned physique even though she's already in her 50s. Little do people know that it takes big bucks to age that well and still look like a woman in her thirties. You see, Aniston is one prominent investor when it comes to beauty products even while she was still young. Reportedly, she only goes for the best skincare products that are from high-end luxury brands. The actress also never skips a session with her famous fitness instructors and spends on diet coaches, paying a handsome fortune every month to keep her body at its best. Prepare to spend a whopping $200,000 annually if you want to age just as beautifully as Jennifer Aniston.
Rihanna – Hairstylist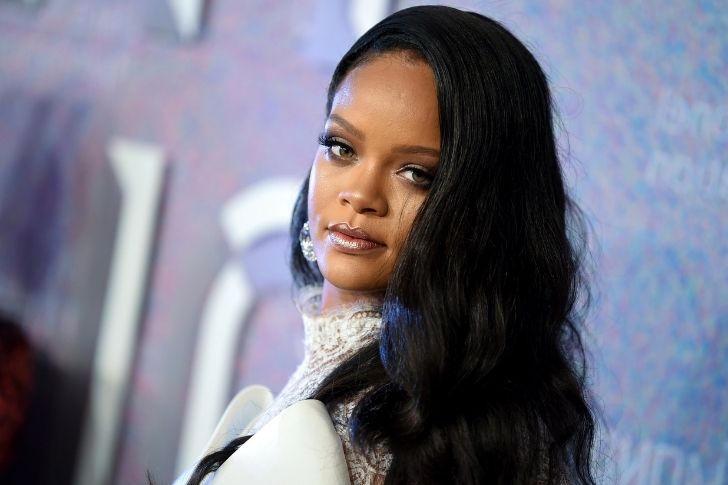 Despite going through tough heartaches during the start of her career, Fenty Beauty owner and nine-time Grammy Award winner Rihanna is the epitome of "moving on with a bang." Her businesswoman career is just as successful as her career of being an acclaimed musician. She never fails to look stunning in and out of the red carpet thanks to her unique Barbadian beauty and those ever-changing hairstyles. It never goes unnoticed when RiRi changes her hairstyle, whether it's long or pixie short; black or red, the singer is always the best when rocking her hair. But then again, being a hairstyle trendsetter doesn't come cheap, especially with the pace that RiRi changes hers. She reportedly pays $23,000 a week to her hairstylist, Ursula Stephen, to get that glamorous look she always rocks on the public.
Angelina Jolie – Helicopter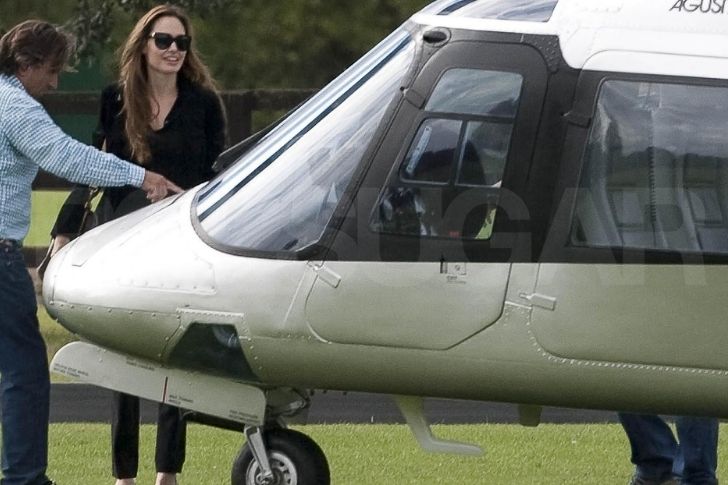 When it comes to the best celebrity A-listers, Angelina Jolie is probably one of the top tiers. The Grammy and Golden Globe awardee is best known for her exotic beauty and stellar acting performance. When the Brangelina couple got married, the whole world was all fuzzy about their romantic love story. Well, that and the fact that the couple was all moon and stars for each other to the point that Jolie went ahead and bought Brad Pitt a $1.6 million helicopter. The family's Chateau Miraval home has a helipad on its grounds prompting the actress to use it. I mean, what's the point of a helipad if you don't own a helicopter, right? With Angelina's staggering millions on her bank account, investing in an expensive yet quality chopper is nothing compared to the above-ground dates they might share with it.
Liam Payne – Flying Car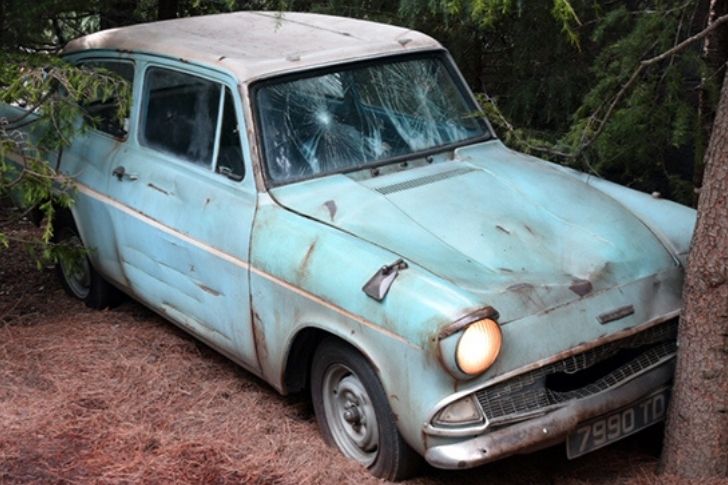 Are you a diehard Harry Potter fan? Then you'd probably be surprised that our very own One Directioner, Liam Payne, is a hardcore lover of the wizarding world, too. This British singing sensation grew up binge-watching the well-loved wizard's film of all time. Just like any Potter fanatic, a collection of Potter merchandise is a must. Although many of us would have already been on the moon by just getting our hands on a wand or a wizard's cloak, Liam took his fandom to another level. The singer reportedly admitted that he bought the famous magical flying car that Ron and Harry both crashed into the Whomping Willow in the second installment of the movie series. The six-figure Ford Anglia now sits prettily in the garden of the singer's multi-million dollar mansion. Who would have thought a battered Potter memorabilia would cost more than your annual mortgage.
Michael Vick – Fish Pond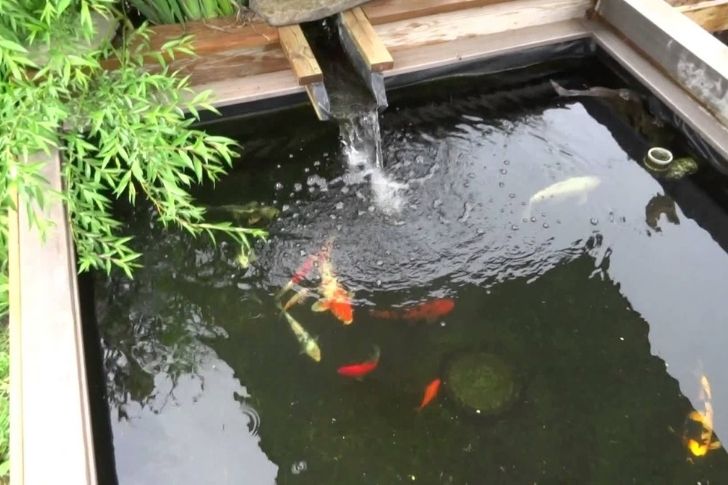 If you have tons of money by playing as an American football quarterback, where will you use it? Well, Michael Vick didn't have a hard time thinking about the question; there was a time in his life that he had wanted a fish pond in his home, and because he had the money, he just bought an $85,000 fish pond without any hesitation. His spending venture does not end there, because he was so invested in having a fish pond possible in his home, he splurges another $48,000 for the landscaping of his newly installed fish pond. Vick spent a lot of his money without control that he could spend a large amount of money in a few months. People like Michael Vick should seek help from a financial advisor to manage their spending correctly.
Lil Wayne – Diamond Teeth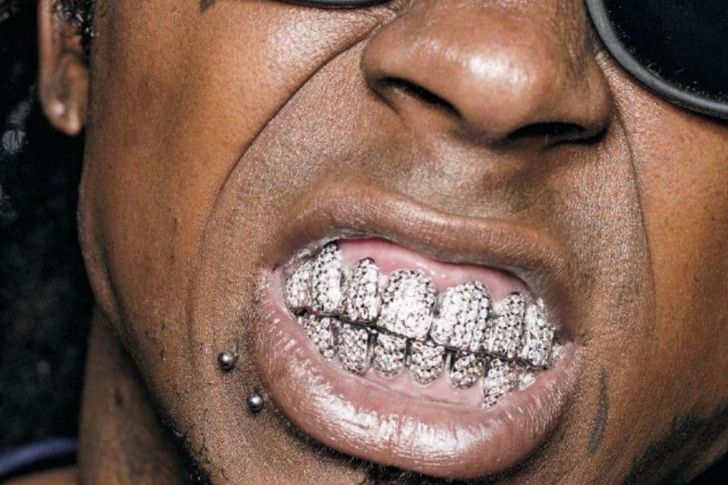 Lil Wayne got so creative with his purchase since he already has golden teeth, he managed to purchase diamond teeth. Who would have thought that diamonds were not just fancy things that the ladies want, like rings, necklaces, bracelets, etc.? Lil Wayne's creative mind made him purchase diamond teeth for himself, which cost him an amount of $150,000. What a bright smile he got whenever he exposes those diamond teeth with a wide sunny bright smile. For some, it may have been an expensive purchase, but for Lil Wayne, it's one of the things that he can pour his investment money in. As a notable celebrity, his diamond teeth purchase would work out on his advantage and will give her a more massive profit in return.
Ashton Kutcher – Space Flight Ticket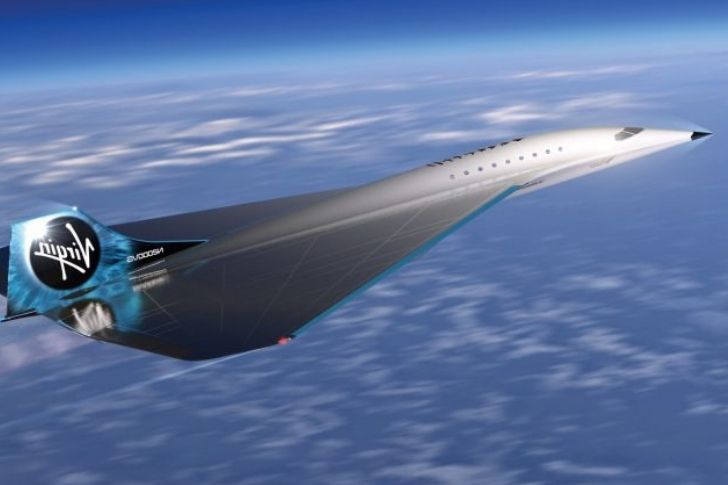 It was a childhood dream for many people to go into outer space and experience an environment filled with stars, planets, and zero gravity. This childhood dream is a reality for Ashton Kutcher; he was the 500th person who bought a ticket to ride the Virgin Galactic's SpaceShip Two. The ride will carry Ashton Kutcher and other passengers up to the edge of space and back to the land. This caused a thrilling experience to Ashton while the ticket for this out of the world experience cost him $200,000 for a seat inside the ship. His investment will last in his memories. Though Ashton did not intend to endorse his ticket purchase, people also wanted to join him and purchase a ticket to go to the edge of outer space.
Kesha – Glitters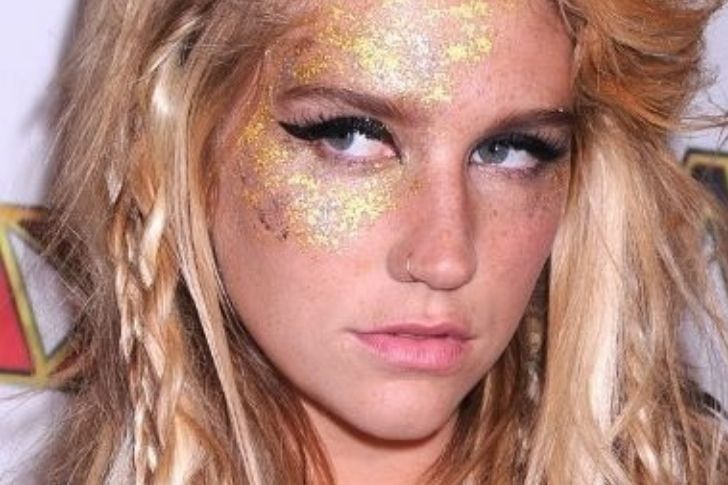 Who would have thought that glitters would be costly? Not if you are Kesha, and you purchase tons of glitters every month for your tours and performances. Everyone can buy glitters in the market whenever they want to, but what made Kesha extravagant and different from others is her glitter investment.  She uses all the tons of glitters for all her music videos and performances. She lavishly spends a significant amount of it without hesitation. Her aim was basically to cover the world with glitters, and to do that, she will need to purchase a substantial amount of it. She claims that there will be no shortage of glitters if you go on one of her live acts. Her glitter budget was said to be unreasonably high, considering that she spends a few thousand dollars just for glitters every month.
Donald Trump – Golden Sink and Seatbelts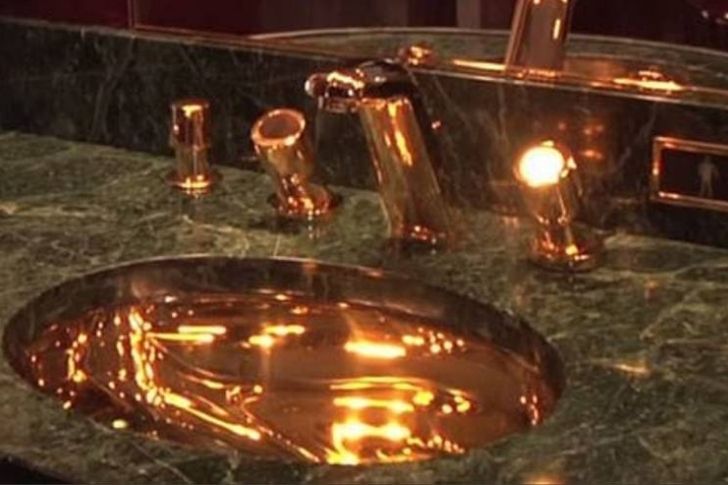 United States President Donald Trump will not fail us with his purchases. Owning a large amount of money that he can spend with his investments, the president purchased two shining things for his own, and this is his Golden Sink and Golden Seatbelts for his private jet. The president was initially offered a golden toilet, but he did not purchase it, not because he was not able to, but because for hygienic reasons. The president then purchased a golden sink instead, and is there someone surprised about it? Next was his golden seatbelts that were part of his 24-karat golden plane. Who would have thought that even golden seatbelts existed? Of course, if you are Donald Trump, who has the money to make it possible, it will happen.
You've Reached The End