These actors have a very impressive academic past, and you'll be surprised about some of their names because some of them are stars who never played intelligent characters. Certainly, we couldn't have imagined a few of them actually have an impressive education up their sleeve.
We all heard from our parents that education is the key to a successful life. We've heard encouraging words from them about the importance of a degree to a healthy financial status. Well, it's a good thing these actors followed their parents' advice and finished their studies. Though it had a minimal effect on the overall success of their acting career, it certainly must have come in handy in other aspects of their life. It might have acted as a buffer for some whose show business career didn't go so well.
Care to meet them? We'll see them in a bit and give you the story behind their successful education. We hope the story behind their successful education will inspire many.
Now with all that said, let's take a look at some of the most impressive educational backgrounds of some of our favorite stars. Let's get started.
Dolph Lundgren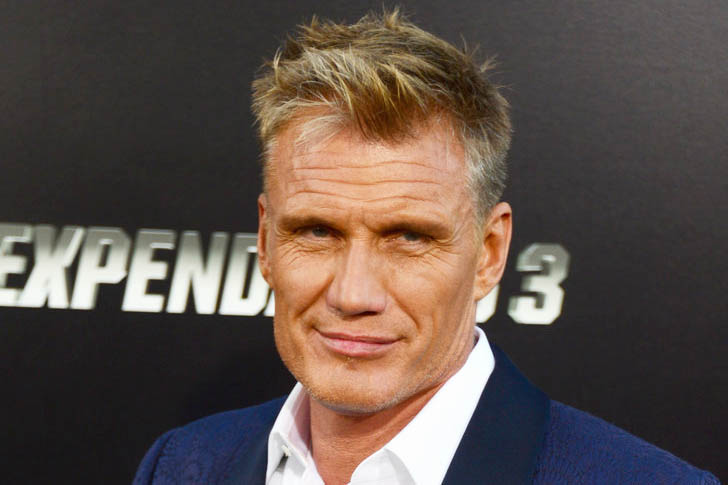 The Swedish actor Dolph Lundgren rose to international stardom thanks to his role as the big, bad, heavy hitter, Ivan Drago, in the 4th installment of Rocky. He was the Russian dude that starred alongside Sylvester Stallone in the film.
His tough appearance easily hides the unbelievable brain muscles he has upstairs, and reports suggest that he has an IQ of round 160. We have to give him credit for being this intelligent because there are only a few people with this high IQ score, Albert Einstein being one of them.
Lundgren has a degree in Chemical Engineering from Sweden's Royal Institute of Technology and a masteral that he acquired from the University of Sydney. He truly has a stellar career in Hollywood but he can also do special things in the academic world thanks to his college education.
Tom Selleck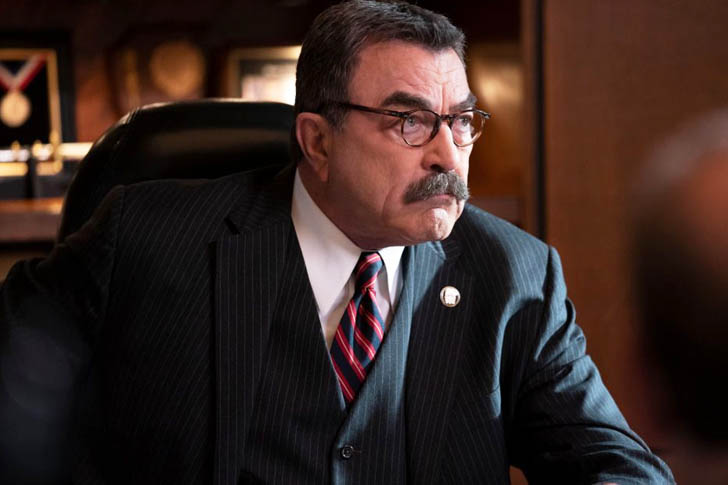 Tom Selleck was the man behind everyone's favorite private investigator, Thomas Magnum, in Magnum, P.I. The show aired during the '80s and he became a household name because of it. We also have to mention that people know him because of his signature mustache, which became his trademark in the industry.
However, before he ventured into the acting world, he was a well-decorated student during his high school and college years. Not to mention his athletic accomplishments during that time. Selleck saved a lot of money by not having to pay student loans thanks to his basketball scholarship, which came from the USC Trojans men's basketball team. Though he had pretty remarkable academic accomplishments, he still gave it up for acting. Take note, he was only three units away from earning a college diploma.
Wendy Williams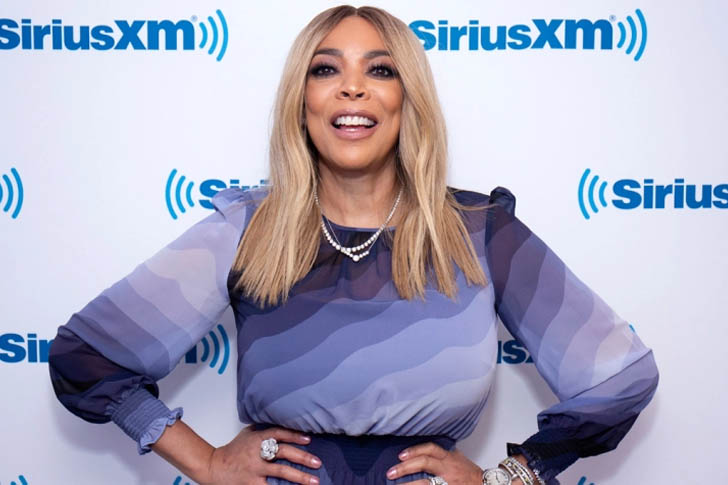 It seems like Wendy Williams really made a name for herself in most of the media platforms she's got her hands on. She is now a well-known television host, author, and media person who everyone loves. She's also made good use of her investment money after she established a couple of successful businesses, including her own line of clothing and jewelry.
She's pretty successful in her craft and in case everything fails, she can always turn back to the thing she learned during her college life. For those who don't know, she attended Northeastern University in Boston, where she got her diploma in Communications. From the look of things, she really made full use of what she learned from there.
Bill Cosby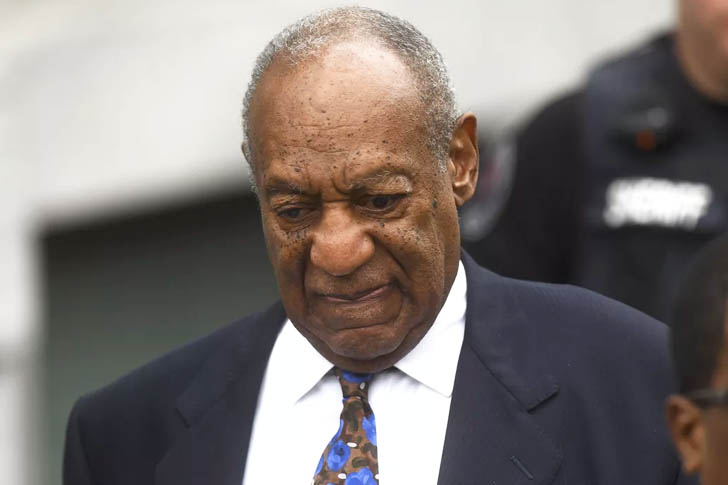 For those who don't know, comedians generally have one of the best minds in the industry and that rule also applies to the academic side of things. Just take a look at Bill Cosby and his overall career. He's one of the most successful comedians out there and his track record will tell you guys the rest of his story.
During the mid-'70s, he earned himself a Doctorate degree in Education, coming from the University of Massachusetts Amherst. Aside from making people laugh, he also had a knack for teaching kids, especially those who are in their primary schooling years. He can get a backup career as an educator in case his luck in the industry runs out, and that's a good escape route if you ask us!
Steve Harvey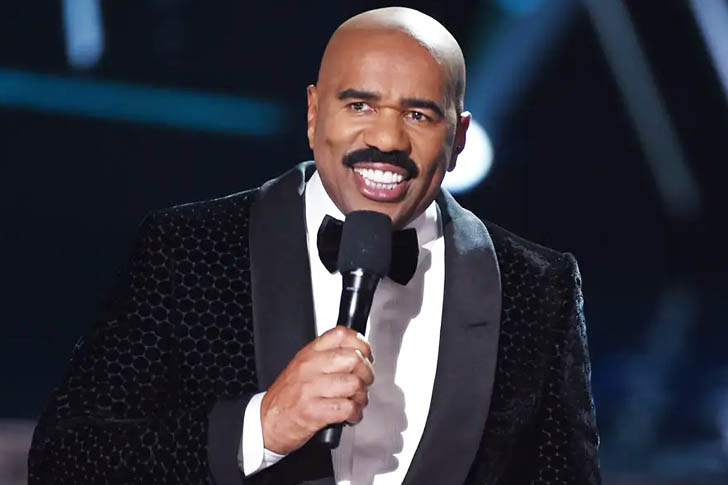 Education is not always the key to success but each of us should use all the advantages we can get to give us the edge that we need against the competition. That's exactly what Steve Harvey did back in his day. The fact that he had no money in his pocket probably contributed a lot to his college days. Some believe that he was even denied a student loan application. However, he did the best that he could, and all of it paid off in the end. Just look at him now, one of the most iconic and recognizable figures in Hollywood today.
It's a good thing that Alabama State University awarded Harvey with an honorary doctorate degree. Though he didn't get enough formal education, that didn't stop him from calling himself Dr. Harvey.
Phylicia Rashad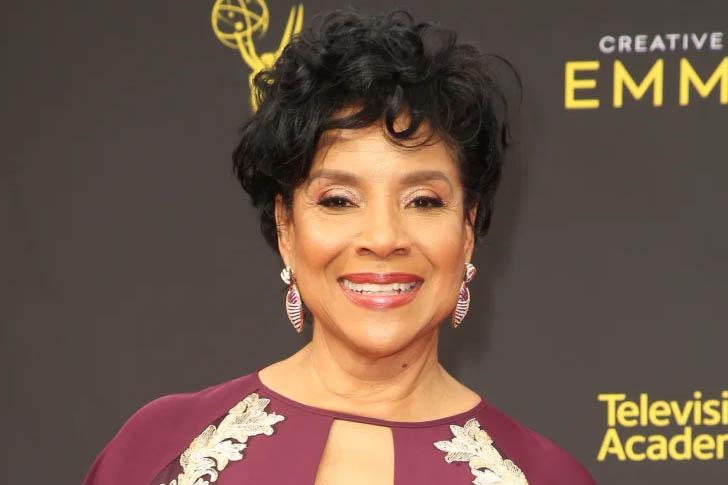 The actress, singer, and stage director, Phylicia Rashad, is one of the most remarkable people in show business. Indeed, she was the first black actress to win a Tony Award for Best Actress. However, her academic accomplishments are more impressive, if you look closely! In fact, you'll never guess that she graduated with honors at Howard University. She's definitely not some run-of-the-mill college graduate since she finished her studies as magna cum laude.
Rashad got her diploma in Fine Arts and used that as her stepping stone towards various projects, including a series of spectacular performances on stage that gave her a shot for a Tony Award. She then jumped towards doing TV and film and had a couple of successful movie credits under her wing.
Mayim Bialik
The Big Bang Theory star Mayim Bialik played the role of Amy Farrah Fowler in the hit sitcom. For those who didn't see the show, Bialik played a neurobiologist, but in real life, that's actually not far from what she used to study during her college days. Let's take a look at her impressive educational attainment
She finished her high school studies back in 1993 at the North Hollywood High School. Her records are reportedly stellar when it came to her academic performance, and the folks from the University of California, Los Angeles, allowed her a deferred acceptance. After a couple of years, she finished her studies with a B.S. degree in neuroscience. She later came back to the university for her Ph.D.
Jaleel White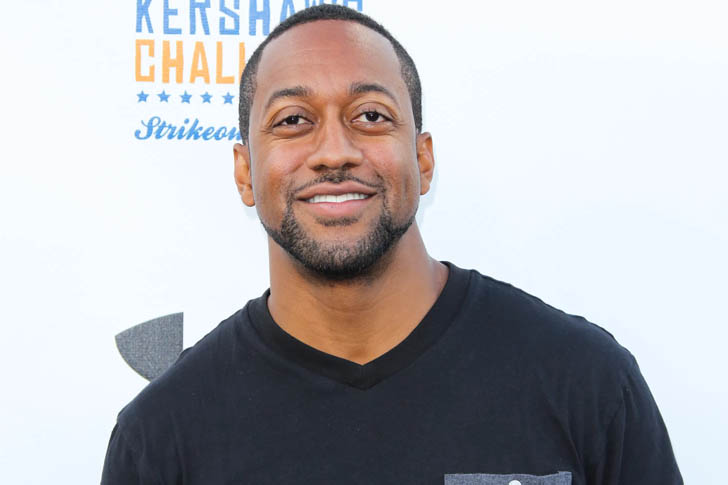 The actor and comedian Jaleel White proved to everyone that he can provide more than just laughter to his audience. He can also act and that's what he showed when he appeared as a one-time guest in Family Matters. Fans loved what he did and the staff decided to include him in the show as a series regular. This was pretty much what became his golden ticket to fame.
With his confidence intact, he decided to learn more about film and acting in general and decided to pursue a degree in film and television from the University of California, Los Angeles (UCLA). That move became vital to his later success and that proves the point that education can help us get into the place we fully deserve.
Jay Leno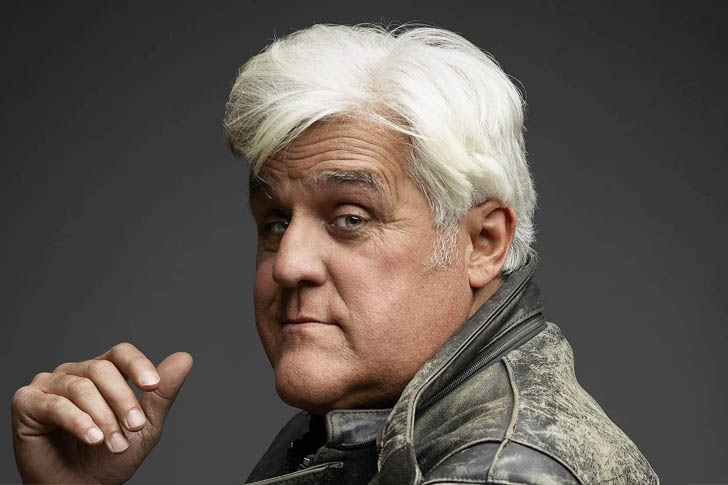 We all know and love the comedian, actor, writer, and host, Jay Leno. He's the man behind The Tonight Show with Jay Leno that ran from 1992 to 2009. He did another airing of his popular talk show from 2010 until the early part of 2014. He truly is considered one of the best in the industry and all of that is thanks to his excellent skills in hosting and entertaining his audiences. He even has a clear chance of being a Television Hall of Fame selection.
If you think that his career is already impressive, just look at his educational attainment and we're sure you will be more impressed. He studied at Emerson College and got a bachelor's degree in speech therapy. At that time, he reportedly performed well academically. We're sure he can use this as a reference point in case he wants to be a therapist.
Ron Howard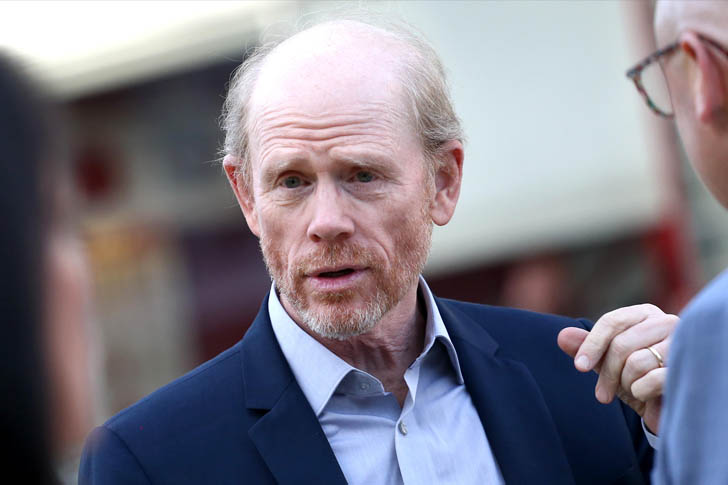 The famous writer and director Ron Howard is known for his work in a couple of critically-acclaimed hits, including A Beautiful Mind, Apollo 13, and How the Grinch Stole Christmas. However, before he ventured into directing films and generally working behind the scenes, he used to be a child star in The Andy Griffith Show.
He slowed down a bit and released his foot from the gas pedal by taking his time to study the art of working behind the scenes at the University of Southern California's School of Cinematic Arts. That move paid off bigtime for Howard since he came back with new and unique filming techniques that he was able to use for some of his films.
Sam Elliott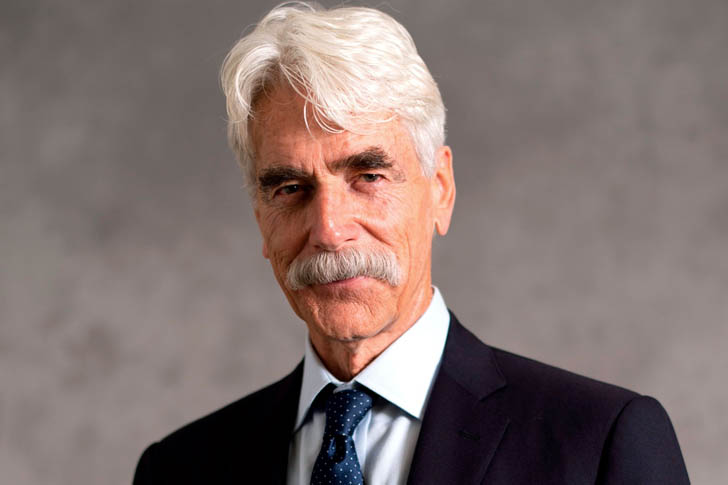 We have to admit that when we think about well-coiffed mustaches, we often imagine the actor Sam Elliott. He's pretty well-respected in Hollywood today thanks to some of the memorable films and television shows he's been involved with, including Conagher, Gunsmoke, and Buffalo Girls.
 Elliott's biggest inspiration–and who he can say was the man behind his success–was his father who pushed him to get a degree. His father believed that education is a major factor for success and he couldn't be more right about it. Elliott first studied at the University of Oregon but dropped out after a couple of semesters. It's a good thing that he managed to bounce back and finish a two-year degree in acting, which became his stepping stone towards a huge career in Hollywood.
Michael Jordan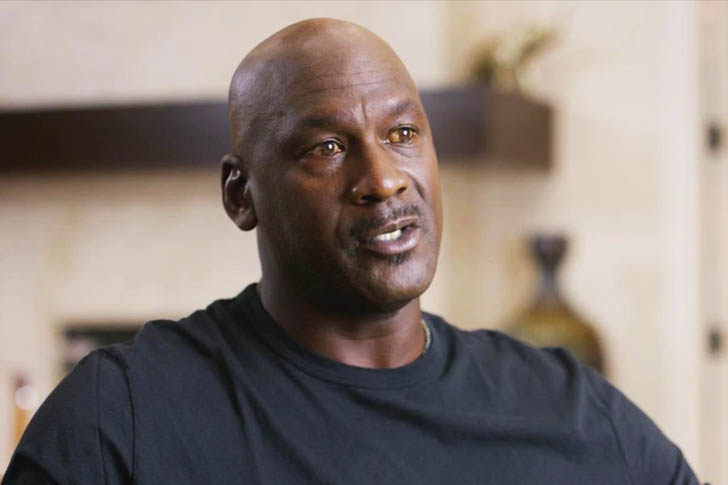 The greatest NBA player of all time is also one of the wealthiest athletes in the world today, and of course, we're talking about Michael Jordan. He's responsible for making basketball a major thing during the '90s thanks to the two three-peats he accomplished during his time with the Chicago Bulls. However, even before he became a professional athlete, he's already been making a name for himself as one of the standouts of the University of North Carolina at Chapel Hill.
He was an accomplished player during his college days and he saved money by not having to pay student loans along the way because he got himself a scholarship from the athletics team. It seemed to be the right move for them since Jordan placed them at the center of the basketball world during his college days.
Samuel L. Jackson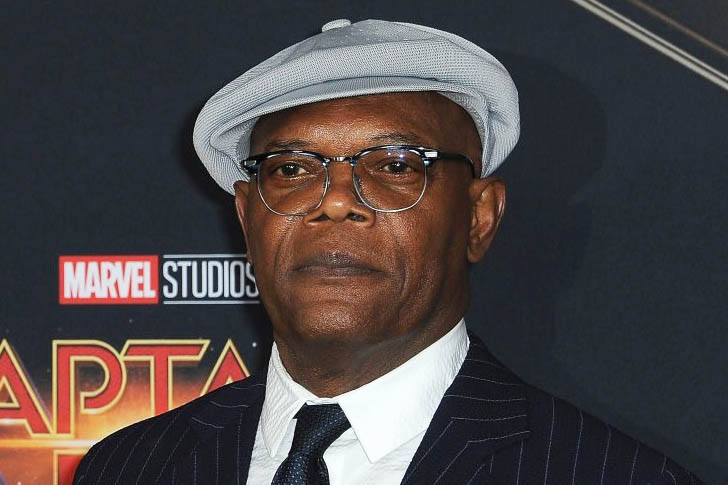 Over the years, Samuel L. Jackson has given us a huge selection of wonderful films such as Pulp Fiction, Django Unchained, and Goodfellas. We can clearly see that he was a part of some of the most famous films in history. Aside from that, he also has more than 150 film credits to his name, which he's managed to achieve over the course of his career–and that says a lot when it comes to his acting prowess.
He was truly able to achieve a lot, considering that he initially planned to study marine biology and only had a couple of acting experiences under his belt. He attended Morehouse College, focused on his on-stage acting career, and the rest, as they say, is history.
James Franco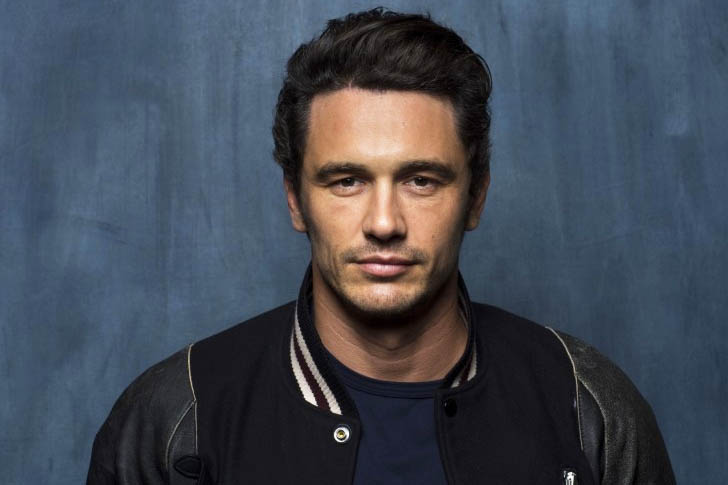 James Franco is another actor that proved that getting proper education is never too late. He's known for playing Harry Osborn, Norman Osborn's son who became the Green Goblin in Sam Raimi's Spider-Man film series. He also appeared in Milk,  Rise of the Planet of the Apes, and The Disaster Artist (for which he won a Golden Globe for Best Actor).
In 2006, Franco enrolled in UCLA as an English major student. He successfully got his undergraduate degree in 2008 and later hired a moving company to bring his stuff over to New York where he further studied the art of writing. Franco attended Columbia University School of the Arts, New York University's Tisch School of the Arts, and Brooklyn College for fiction writing simultaneously. Now that's one way to get a degree in College!
Shaquille O'Neal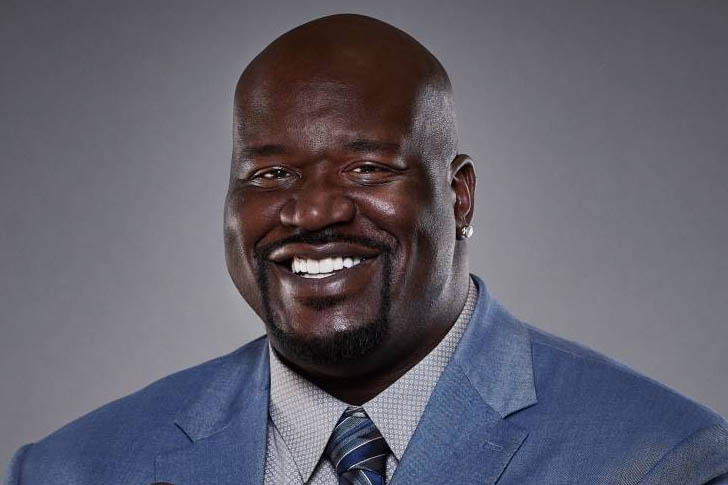 From the get-go, Shaq was considered one of the most gifted athletic big men that ever played in the NBA. During the 2000s, he dominated the hardwood with his sheer strength and superhuman-like basketball abilities. However, the cost of all that would be his dream of getting a diploma since he left early just to get into the pros.
Education is really important to Shaquille O'Neal and his family and that's why he pursued his college degree after retiring from the game of basketball. He truly lived up to the promise he made to his mother back then when he mentioned that he would get a college degree one way or the other. In 2005, he also got his MBA and pursued a doctorate at Barry University.
Susan Boyle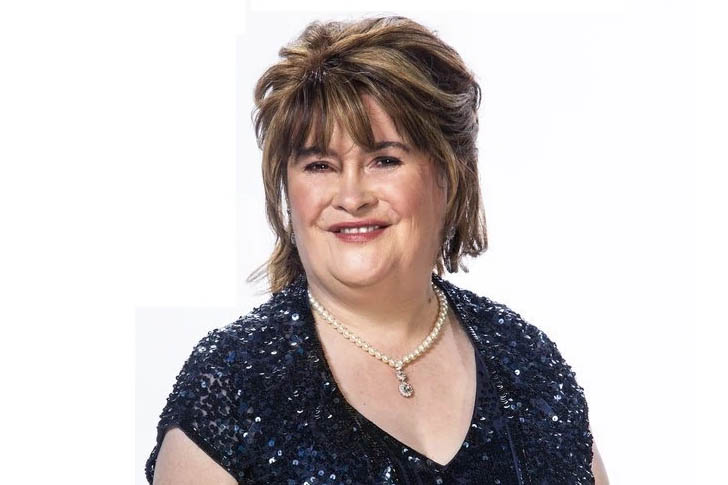 Susan Boyle is one of the most memorable contestants of the third season of Britain's Got Talent. She put a smile on everyone's face with her stunning performance of I Dreamed a Dream. Her performance, of course, became her ticket to fame and stardom. She has incredible singing skills, and many think that she's had proper voice training–but apparently, she's had none of that. Boyle only took short vocal courses here and there and was pretty much self-taught for the most part.
Because of her condition, she wasn't able to finish her college degree and only took part in a couple of government educational programs. It's a good thing that she managed to grab an honorary degree in honor of all the contributions she gave to the music industry.
Emma Watson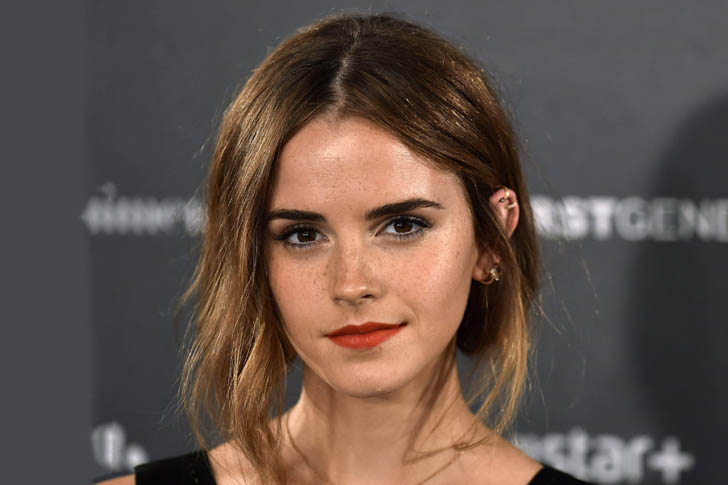 Emma Watson is one of the most popular actresses in the entertainment industry today and a huge part of that is because of her role as Hermione Granger in the Harry Potter film franchise. Many people assumed that she had a bunch of acting credits under her name at the time only to find out that she only appeared in school plays and had never received any formal acting training before accepting the role in the famous film franchise.
Her success in the acting industry continued and she even jumped to modeling a few times. However, having a college degree was really important for her and her family so Watson managed her time wisely. She continued working as an actress and model while studying English literature at Brown University. Her efforts paid off as she managed to get her bachelor's degree in 2014.
Natalie Portman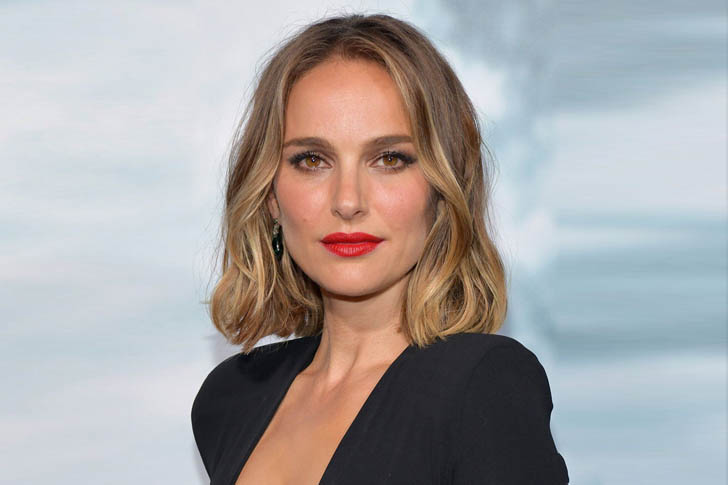 Natalie Portman is one of those people that put education above all, even at the cost of their acting career. An excellent choice if you ask us and all her efforts and perseverance paid off after graduating from Harvard in 2003 and attaining a psychology degree.
What's amazing is that she managed to handle both her studies and her acting duties at the same time without compromising the quality of her work in both. That earned her a lot of respect not only from her peers but from her fans as well. She is truly a role model for people when it comes to education. After finishing her studies, she put all her effort once again into acting and she's now considered one of the best actresses in the industry.
Martha Stewart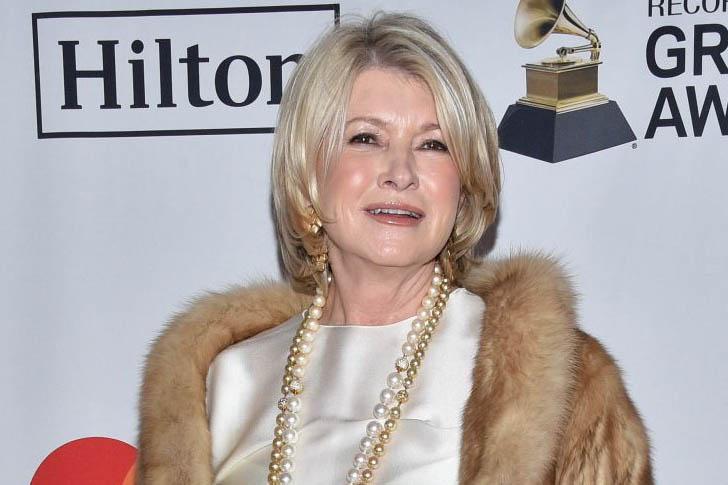 Martha Stewart, a writer, television personality, and businesswoman, is also known as one of the most successful women in Hollywood. She has a diverse investment portfolio through her company, Martha Stewart Living Omnimedia. Her company specializes in broadcasting, merchandising, and other ecommerce stuff. She did all of that at the same time she was doing the TV program Martha Stewart Living, which aired between 1993 and 2004, as well as Martha, which aired from 2005 to 2012.
With her impressive network of businesses and her impressive career in the entertainment industry, she truly reached a lot of people. She's really come a long way since her college days at Barnard College of Columbia University. She even reportedly had to do part-time modeling gigs just to sustain her studies. All her efforts paid off and she managed to acquire a double major in history and architectural history.
Lisa Kudrow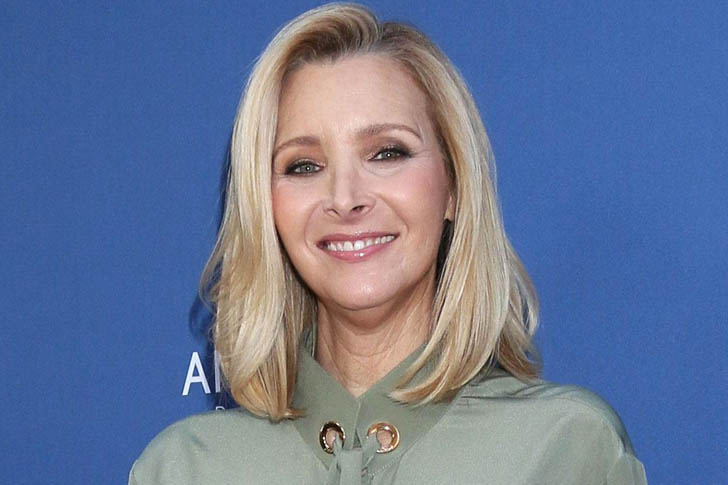 Lisa Kudrow, who's a comedian, actress, and singer, came from a family of doctors. After all, her father was a physician and she also wanted to pursue the same career as her father's. With that in mind, she did her best to get a college degree that would prepare her to follow in her father's footsteps. She got herself a Bachelor of Arts degree in Biology from Vassar College in New York.
She seemed to be right in line with her father's work but her talent in acting always caught up with her. While doing medical and research work for her father's team, she was also doing acting jobs at the side, and she made doing both look easy. In fact, she managed to grab a couple of merits for her acting jobs.
Kylie Jenner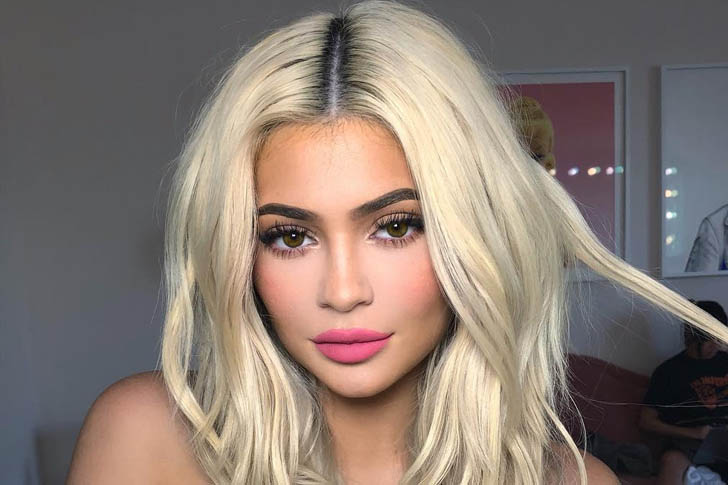 Kylie Jenner might be the most successful personality in the Kardashian brood if our metric is net worth alone. She's the richest member of the famous clan, after all. She pretty much has it all, just name it and she probably has it. With that in mind, she also has a big investment portfolio thanks to her company, Kylie Cosmetics. Her financial achievements can be attributed to her skills in managing her business, and of course, because of the fame, she's inherited as a Kardashian.
However, if there's something that she doesn't own yet, it's a college diploma. She once mentioned that she already prepared everything for college but she found herself unable to fully commit. That's alright in our opinion since she's doing really great right now, but she also mentioned that a college degree is also one of the things that she wants to be able to get.
Kim Kardashian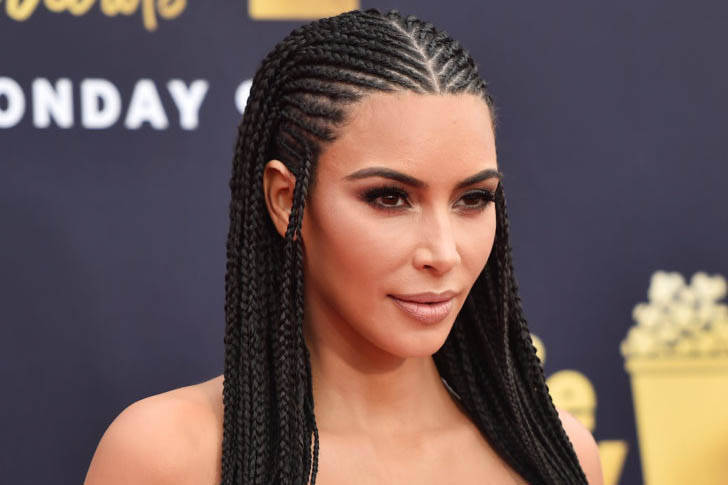 Here's another one coming from the Kardashian family, and she is none other than Kim Kardashian, who is perhaps the most famous of the bunch. She rose to fame because of her affiliation with Paris Hilton, as she was her stylist. Since then, she's managed to grab even more public attention with her reality show Keeping Up with the Kardashians. It was followed by her influence on social media and her widely publicized relationship with Kanye West.
With the type of attention that she has, people still find it surprising to hear that she's planning to become a lawyer in the near future. However, for those who don't know, her late father was a lawyer, so it's not surprising that she wanted to follow in his footsteps. She's currently busy doing apprenticeship work to bring her closer to achieving her dream.
 Jennifer Lopez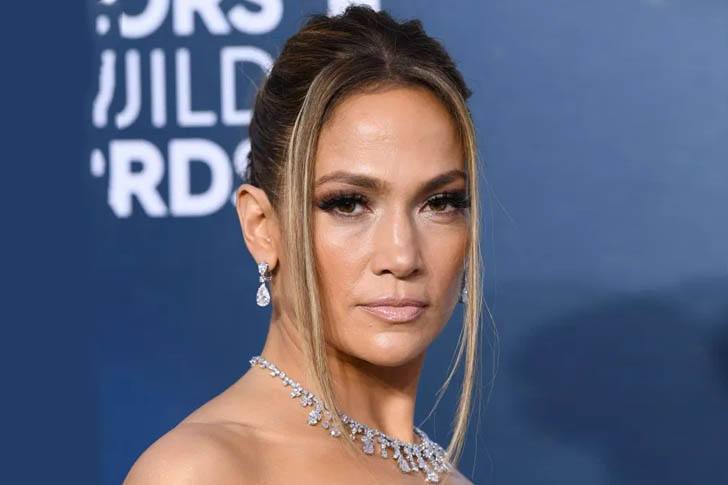 Jennifer Lopez is one of the most popular female personalities in the music industry thanks to her electrifying on-stage performance and her wild tunes. She also did a couple of films over the years, including the 1997 flick Selena and the suspense film Anaconda. With these, she became the highest-paid Latin personality in Hollywood.
She really achieved her dream of becoming one of the superstars in Hollywood. However, her parents didn't approve the idea at first and wanted her to finish her studies before pursuing a career in show business. To please them, she enrolled at Baruch College and dropped out a semester later. Though she didn't finish her studies, her financial advisors are certainly happy with the results she got over the course of her career. She truly deserves what she has considering all the hard work she put into her craft.
Gal Gadot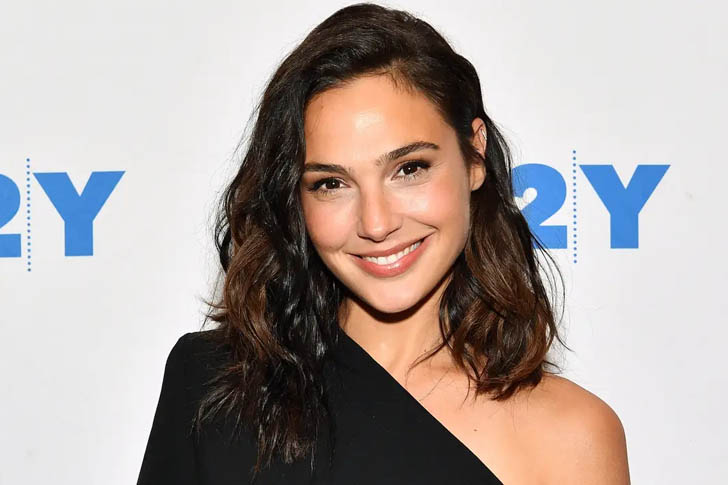 Gal Gadot is an Israeli actress and model who rose to international stardom thanks to her 2004 Miss Israel crown. A few years later, her entertainment value skyrocketed following her role as Diana Prince in the film Wonder Woman. Since then, she's become one of the most popular actresses in Hollywood, and she's also been listed by Time Magazine as one of the 100 most influential people in the world.
For those who don't know, Gal Gadot studied law and international relations at the Interdisciplinary Center Herzliya College, and she plans to be a full-fledged lawyer. It would be cool to see her in courtrooms, and it would be a rare sight to see Wonder Woman herself in action doing legal work.
Seth Rogen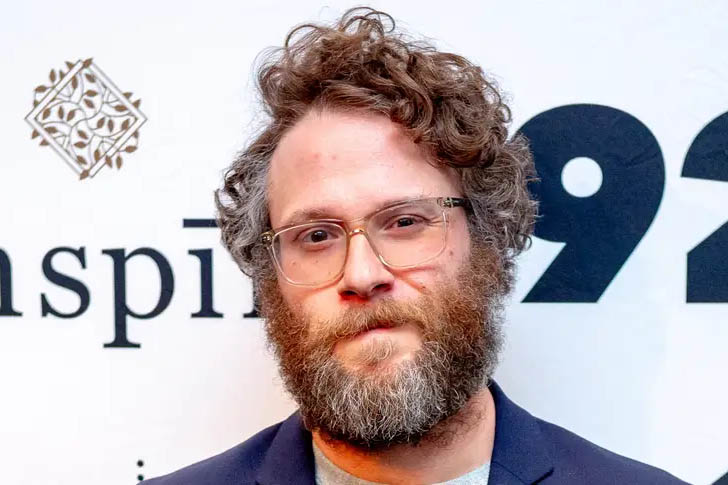 Canadian actor, writer, and director, Seth Rogen, is one of the industry's top-performing individuals. He's known for his stand-up comedy acts as well as his original pieces of work that catapulted his career to a whole new level.
However, not all things went smoothly for Rogen and his family. First on the list would be his financial obligation to his family. At the age of 16, he already became the primary wage earner for his family after they relocated from Canada to Los Angeles. Another one on the list was his educational attainment since he wasn't able to finish both college and high school. But despite that, his highschool still holds a place in his heart, and that's why it appears in his investment portfolio as his production company.
Carrie Underwood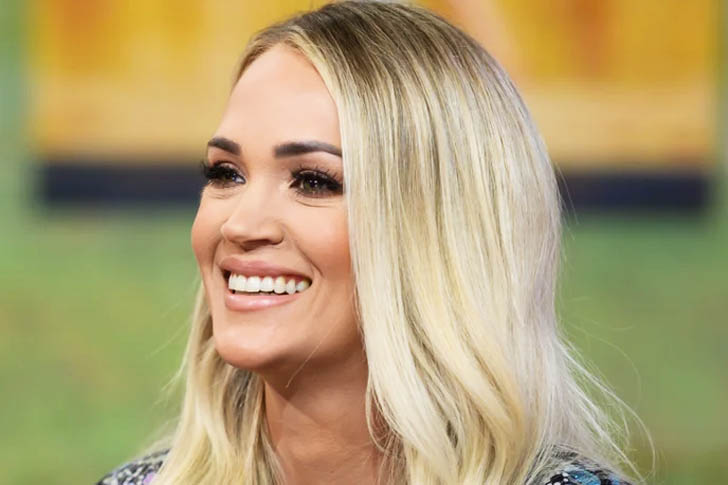 The American Idol season 4 grand winner, Carrie Underwood, instantly became one of the most well-known personalities in Hollywood back in 2005. She's also responsible for having brought to us tunes that became international pop anthems. Currently, she's one of the most successful country singers in the modern music era and it looks like she still has plenty of gas left in her tank.
What's more impressive is that she managed to finish her college studies even though she was busy with her singing career. In 2006, she was hailed as one of the top students when she graduated magna cum laude at Northeastern State University. She took a mass communication course. It was a pretty remarkable feat if you ask us, and it will take anyone a lot of effort to come close to that.
Cardi B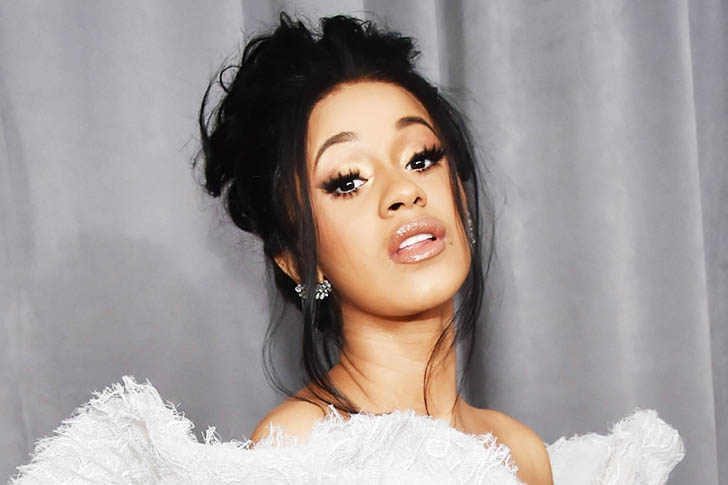 Before she became a popular and successful rapper, Cardi B reportedly had her fair share of ups and downs, specifically during her early days. She had a pretty rough start and probably had a very low credit score because of the financial issues she and her family had to face early on.
Because of that, she experienced some issues with her studies and wasn't able to finish college at Borough of Manhattan Community College. Fortunately, because of the reality show Love & Hip Hop: New York, she managed to land the break that she's been working for. Since then, she has never looked back and kept pressing forward towards success. We know that, given the chance, she'll try to finish the studies that she had to put on halt back then.
Beyoncé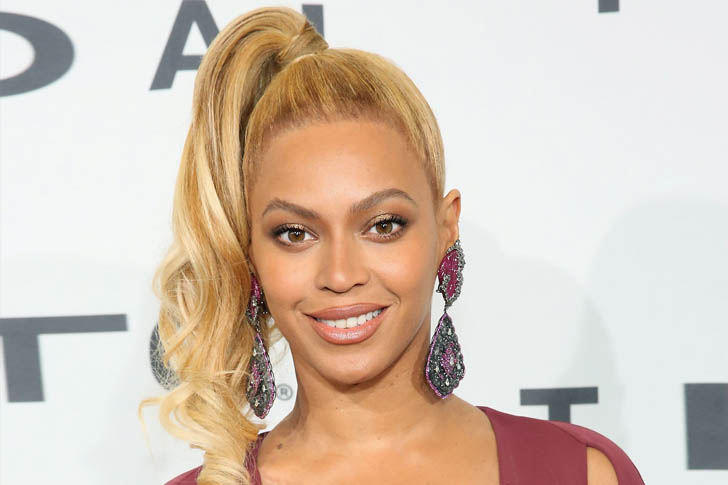 Beyoncé is perhaps the most recognizable and most influential woman in Hollywood today thanks to her numerous hits and overall impact in the music industry. After all, she's been doing this since her teenage years and she's now well-versed in it now. However, did you know that she actually never went to College before? Here's her story.
Yes, that's right, she never attended college since she focused her attention on the girl group, Destiny's Child. With that in mind, don't get the wrong idea that she never had an impressive education prior to Destiny's Child. She just had other priorities back then, and she chose to enhance her credit score and build an impressive net worth. Just look at her now!
Ryan Gosling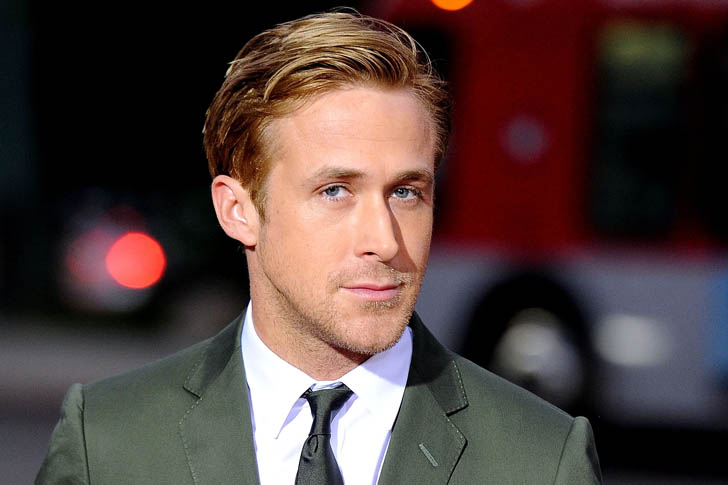 Ryan Gosling first rose to fame during his childhood years as part of The Disney Channel's The Mickey Mouse Club. His career continued to flourish during his teenage years until he starred in his first hit film, Half Nelson, where he got nominated for an Academy Award for Best Actor. Nowadays, he's one of the most popular personalities in Hollywood and we need to thank him for his ingenuity and effort in bringing us quality content with every project he was in.
Just like Beyoncé, Gosling never went to college and even dropped out of high school to focus solely on his career as an actor, and this might have been a good choice for him. We know that, given the chance, he would have wanted to pursue a college degree.
Adele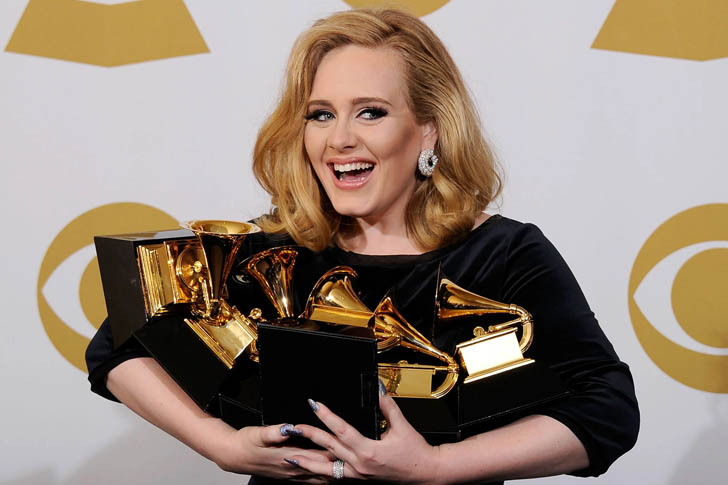 Adele, the English singer, and songwriter is one of the most popular personalities in the music industry today. We bet that most of you have heard her music since her tunes are wildly popular. We can also safely assume that most customers have already used their credit cards to buy her music.
Adele never had formal education or received a degree from a college institution but she spent a lot of time in BRIT School for Performing Arts & Technology, where she honed her skills in singing. Fun fact for you guys, Adele, Leona Lewis, and Jessie J used to be classmates while they were in BRIT and they all share the same successful traits that we think they got from school.
Jessica Alba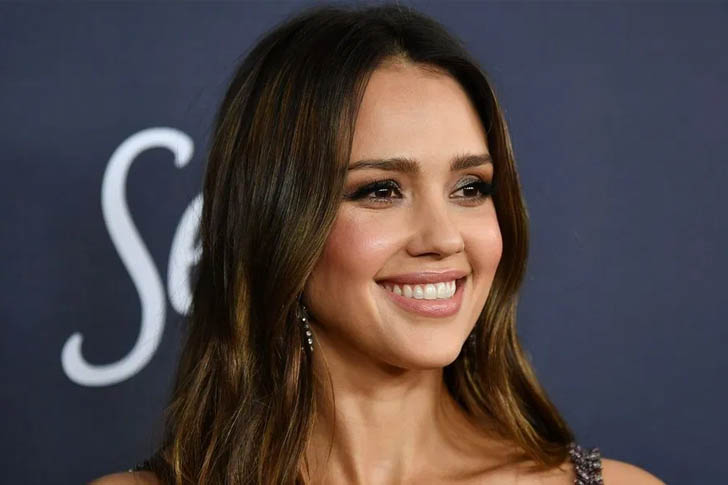 A-list actress, Jessica Alba, is known for her excellent acting skills and her good business sense. Indeed, she's made very smart investments over the years. With the kinds of decisions she makes for her business, we won't be surprised if many think she was able to get a degree in finance or business management. However, she actually skipped college and went directly to focus on acting. She admitted, however, that she regrets not having attained a college diploma.
With her celebrity status and her over the top business career, she can certainly get the college education she wants. However, from the look of things, she may not need one considering the kind of life she and her family are currently living.
Ariana Grande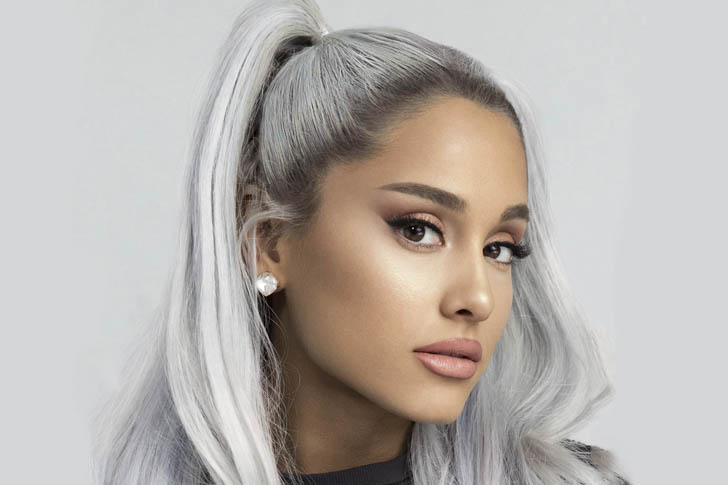 From the get-go, Ariana Grande has shown tremendous talent when it came to performing. And we believe that it will only take her a short amount of time to get everything sorted out. She joined a couple of theater acting groups during childhood, and she has slowly, but surely, stacked the skills she needed to reach where she's at right now–which is good for her.
During her early teenage years, she expressed a desire to become an R&B artist but the idea was shrugged off by her camp for the meantime. She worked in various television productions including Nickelodeon's Victorious. She later worked on her vocals since she really wanted to become a music artist rather than a television star.
Britney Spears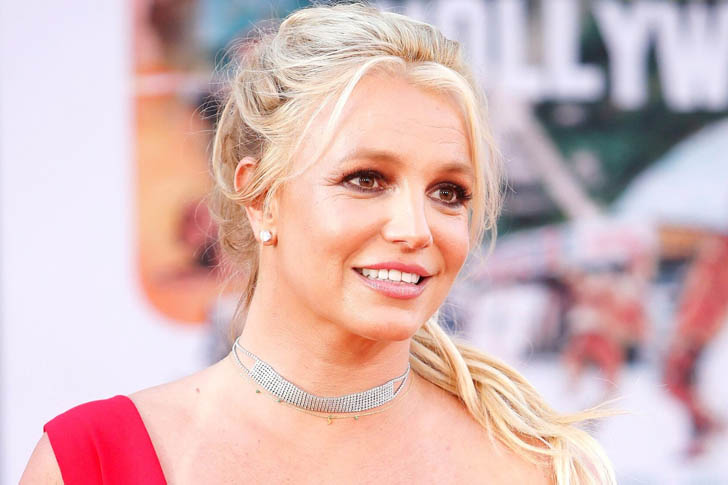 Britney Spears is widely considered a pop icon, especially during the late '90s up until the 2000s when she was at the peak of her career. Indeed, she was the most popular performer during that time, and she inspired a generation of performers after. At that time, she didn't have any qualms about her finances since she was making millions of dollars from her successful music career.
Even though she wasn't able to attend college because of her busy schedules and commitments, Spears still values education and did her best to at least get a high school diploma. She took online classes from the University of Nebraska High School just to complete her high school studies and that must have been the best choice for her.
Chris Rock
Chris Rock is one of the most entertaining personalities in show business. He's known for his fast-witted jokes. He used that to his advantage as a stand-up comedian. He also got a couple of awards under his name, including three Grammys and four Emmys. Now that's a lot of credits for someone who started as a stand-up comedian.
Though he has a successful career in Hollywood, his education wasn't as wonderful as his career. He was picked by his fellow students during his high school years. This led him and his family to decide that he should drop out of high school and seek alternative forms of learning. Good thing, he managed to get a GED, which is the equivalent of a high school diploma.
Leonardo DiCaprio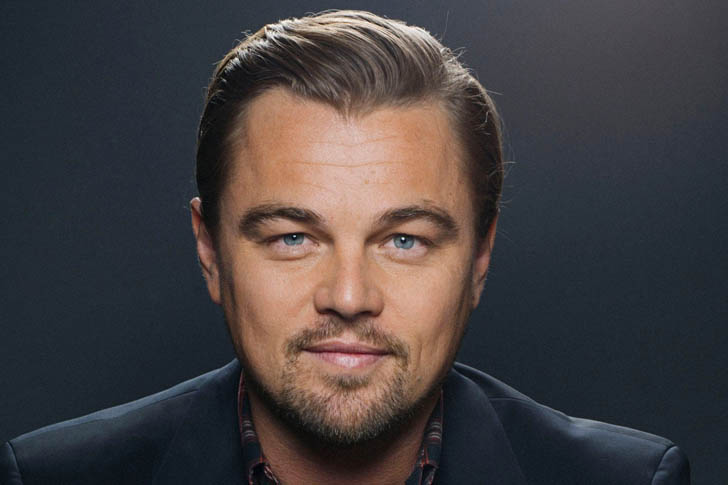 At a young age, Leonardo DiCaprio already showed early signs of star potential. However, all of his early success came at a cost of his overall education and a possible college degree. But the prize he achieved might have offset the cost since he acquired millions of dollars and a whole lot of fame over the course of his acting career. Not only that, but he's also well recognized as one of the top actors of his generation.
He really came a long way since he first started appearing in television commercials back in the '80s. Of course, who can forget his stellar performance in This Boy's Life and the 1993 film What's Eating Gilbert Grape. With the way things are running right now, he can clearly go back anytime and get his well-deserved college diploma.
Emma Stone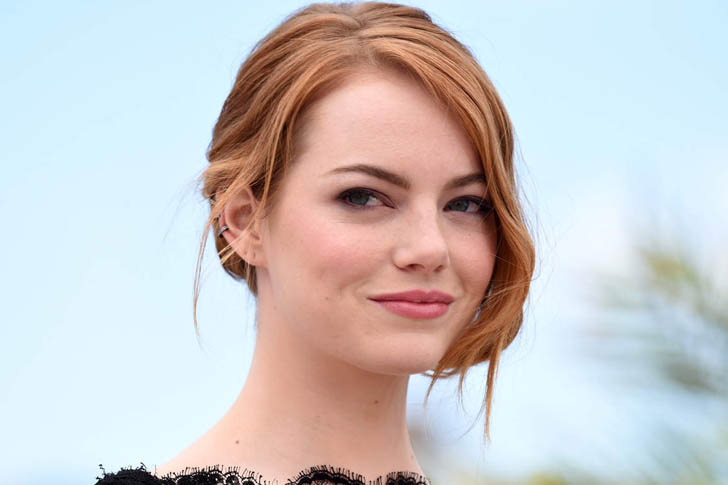 The award-winning actress and highest-paid actress of 2017, Emma Stone, had her fair share of ups and downs right before she hit the big leagues. Stone struggled during her childhood with panic attacks that put a big hurdle in her social life. Her condition caused her social skills to suffer but she managed to overcome her fears and bounce back from her situation.
During that time, acting also became one of the main avenues that helped get into better mental shape. Little did she know that it would also catapult her to riches. But in exchange, she had to drop out of her high school studies. However, it was a good trade-off considering her credit score is now at the high greens nowadays.
Drake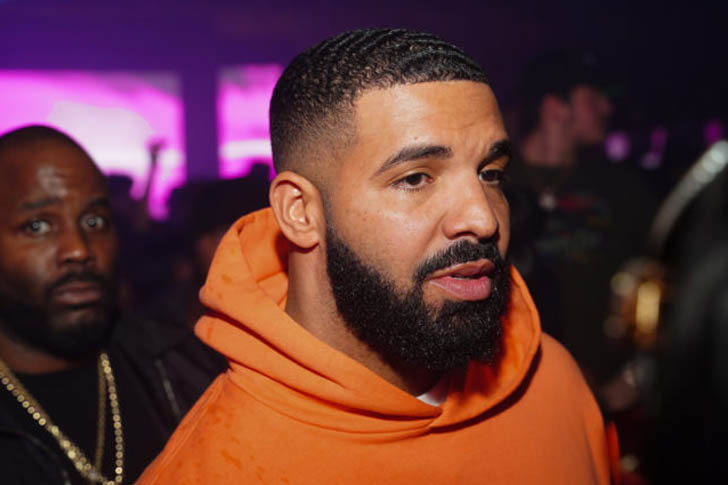 Drake is one of the most successful music personalities in the industry today, he's also one of the wealthiest. He truly worked his way up the ladder of success, and all of his efforts paid off big time. For those who don't know, Drake had a pretty rough childhood and he thought that acting and working in the entertainment industry was his only way out.
He read that situation correctly and he initially worked as an actor in the Canadian teen drama series Degrassi: The Next Generation after dropping out of high school. He later tried his luck in the music industry and found his golden ticket to fame. Drake also started working on his investment portfolio ever since and that pretty much secured his financial future.
Marilyn Monroe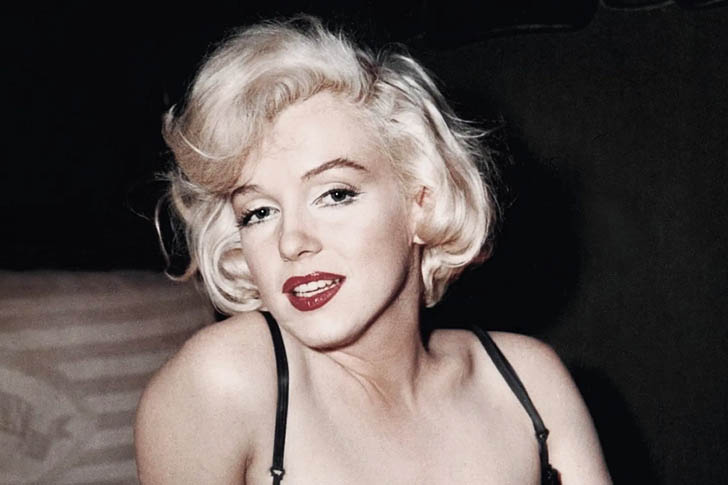 Norma Jeane Mortenson, or professionally known as Marilyn Monroe, used to be one of the most influential female personalities in Hollywood thanks to her unparalleled looks, paired with her overwhelming talent. The '50s and the '60s became her prime years and she was one of the top actresses during that span of time. She remains a pop-cultural icon even to this day. She also had numerous film credits under her name that helped her get that superstar status.
Her success didn't come free and she had her fair share of hi and low moments. She was an average student back then but had an excellent and creative mind when it came to writing. Monroe then married James Dougherty and at the later part of their relationship, she ventured into modeling and the rest is history.
Lisa Bonet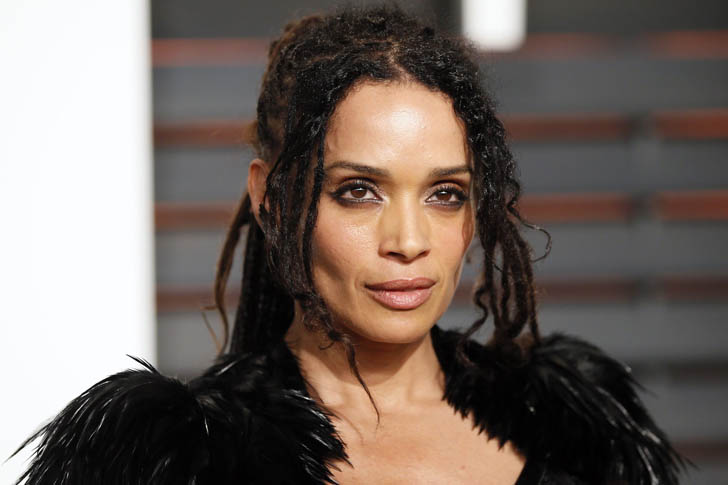 We all remember Lisa Bonet from her role as Denise Huxtable on the hit '80s sitcom The Cosby Show. She also appeared in the show's spinoff, A Different World, during its first season. Over the course of her career, she managed to maintain a pretty solid career even though she wasn't able to get a college degree under her name. Instead, she admitted herself at the Actor's Studio in Hollywood, where she learned all the techniques of acting.
With her fortune and the help of her current husband, Jason Momoa, she can easily take a detour and start her college journey once again if she wants to. After all, it is never too late for one to finish their studies and there will always be that kind of self-achievement after getting a degree in college.
Wesley Snipes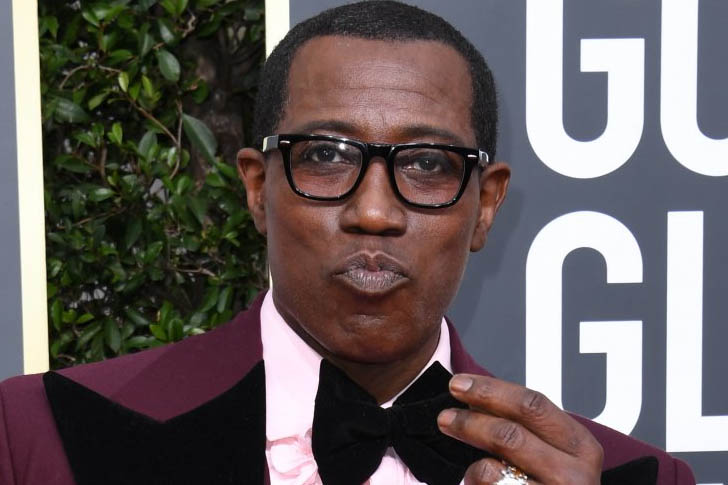 Wesley Snipes is more than just your typical actor, he's also a producer, writer, author, and a well-respected martial artist. Back in the day, he was an above-average student for the State University of New York, where he got his Bachelor of Arts degree. Later that year, he played a role in the Wildcats.
Snipes later teamed up with Spike Lee and gambled with his role in Do the Right Thing. It paid off big time and he later became a superstar in Hollywood. Soon after, action films started to flood Hollywood. Snipes' background in martial arts helped him a lot as he jumped the bandwagon and appeared in a couple of action flicks. That's the Wesley Snipes that we know today and he still occasionally does action films from time to time.
Floyd Mayweather Jr.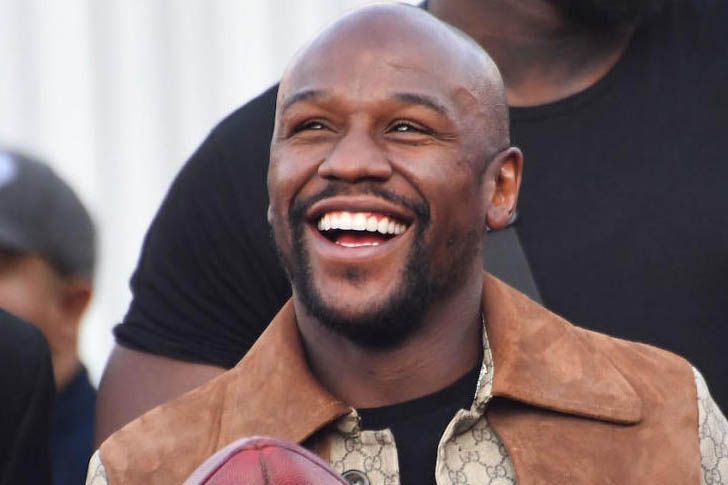 Professional boxer and promoter Floyd Mayweather Jr. is, to a huge degree, regarded as one of the top fighters of all time. He's also one of the most successful boxers when it comes to finances considering he's been listed as one of the highest-paid athletes in the world a couple of times already. Mayweather managed to get his name in the history books because of his impressive boxing record. After all, out of all his fights, the man has never lost in the ring.
His story is pretty much a perfect one considering all the achievements he's got through the course of his professional career. However, he also experienced a couple of low moments, especially during the earlier part of his life. It even caused him to drop out of his highschool. But in return, he was able to put all his effort and energy into boxing.
O.J. Simpson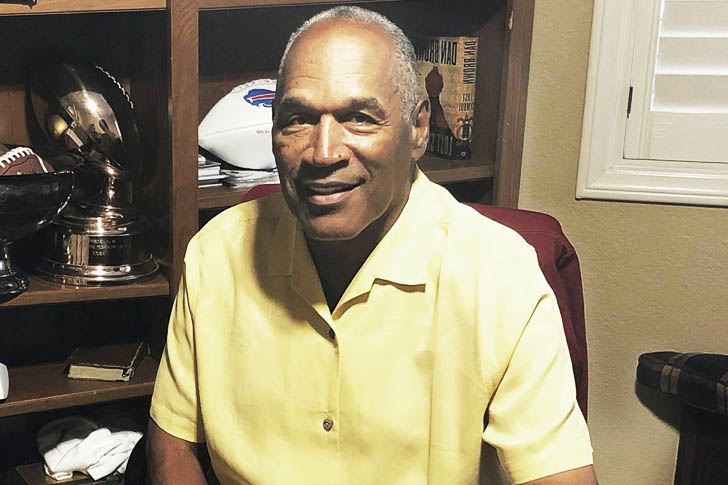 O.J. "The Juice"  Simpson was one of the most popular American football personalities back in the day. He managed to get good stats in his professional football career and even earned a Heisman Trophy while playing with the USC Trojans. He initially played for the City College of San Francisco and transferred to the University of Southern California, where he became a top talent at the collegiate level.
He later displayed his top-notch talent in the NFL and played for the Buffalo Bills for nine years. He also played for the San Francisco 49ers for the last two years of his career. With his rising popularity, it is no wonder that Hollywood took notice. Simpson was able to bag more than a few movie credits to his name after what was already a successful football career.
Chuck Norris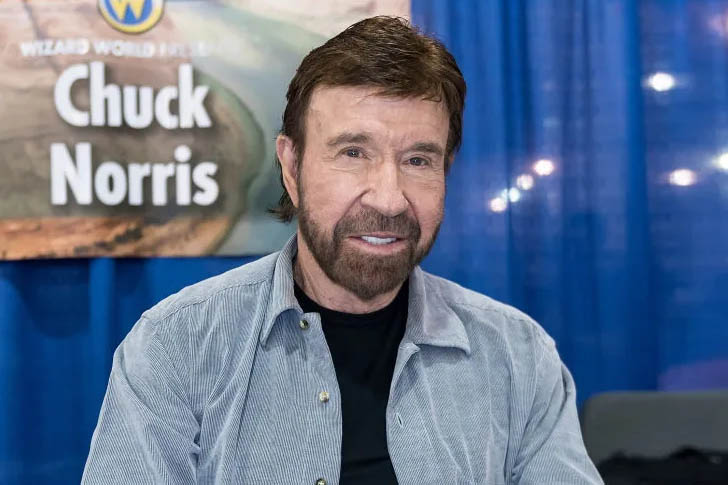 Hollywood actor and martial artist, Chuck Norris, was one of the most popular actors in Hollywood, especially during the '70s and the '80s. Aside from his lead roles, he also worked behind the scenes as a producer and screenwriter. Perhaps, one of the coolest film credits that he has is his onscreen duel with the legend, Bruce Lee, himself in the film Way of the Dragon.
After he finished high school, he went on and joined the United States Air Force and was sent to South Korea. While finishing his military service overseas, his interest in martial arts grew, and this pretty much became the start of his successful journey in Karate. Later on, he formed his own martial arts discipline which he named Chun Kuk Do.
Clint Eastwood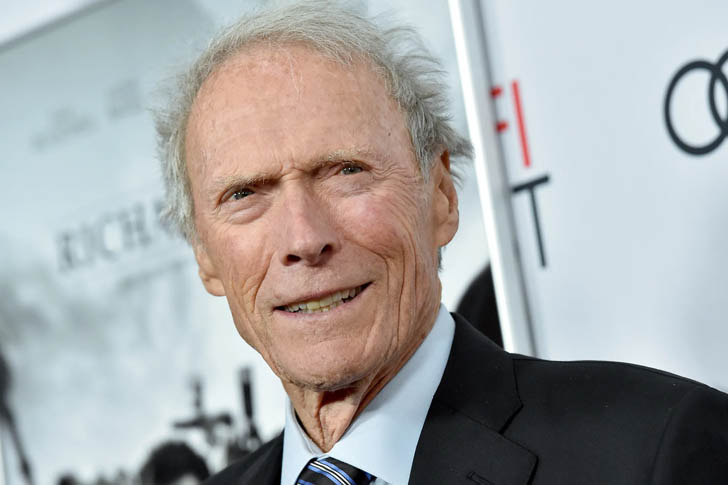 With the kind of stature he enjoys today, it would be hard to imagine that Clint Eastwood struggled during the earlier part of his life. He was studying at Piedmont Middle School in California but got involved in a couple of incidents that led him to transfer to another school. He found himself in the lawns of Oakland Technical High School. He later got drafted to the Army during the Korean War and from then on, struggled to find a decent job that would keep him fed properly.
After his return to the U.S., Eastwood auditioned for all the films that he could but was reportedly rejected in all. However, his fortune turned into something when he landed a small role in Revenge of the Creature. He followed this up with a couple of other uncredited roles along the way. Since then, he only involves himself with successful movies and has been doing so one after the other.
Pat Sajak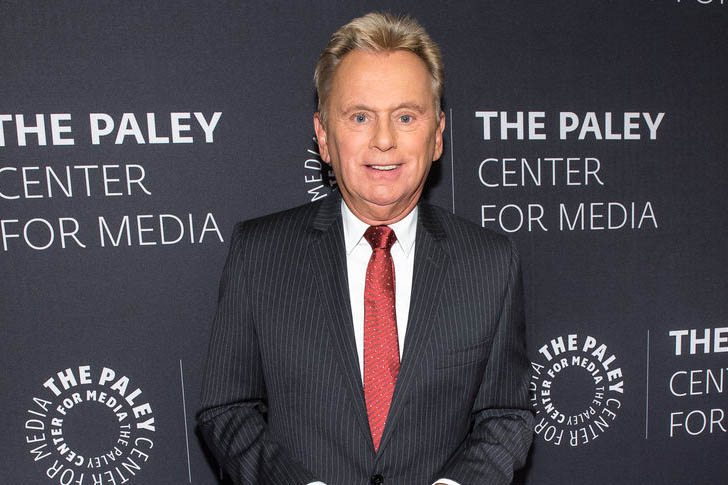 Pat Sajak became a household name when he started as a host, and a big part of his fame came from his work as the host of the game show Wheel of Fortune. But before all of that, let's first take a look at his early life. He came from a pretty average family and studied at Columbia College in Chicago. He worked at a hotel at the same time. He later signed up for the army and got stationed as a disc jockey for the American Forces in Vietnam. This was during the Vietnam War. Apparently, this was the time when he started honing his hosting skills.
It was during the late '70s when he first ventured into TV as a weatherman for KNBC-TV. His career went straight to the top, and by the early '80s, Sajak became the host of the famous game show. He really made his financial advisor work on his toes with all the success and fortune he accumulated throughout the years.
Halle Berry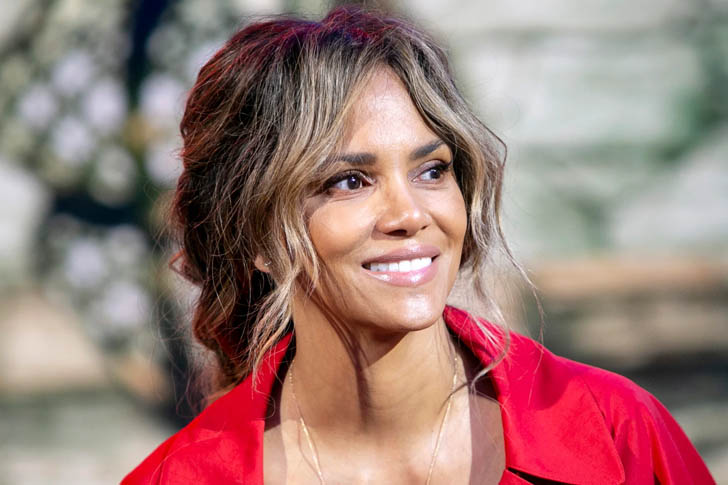 The actress and model Halle Berry is blessed with a godly look that became her prime asset for success. With her unparalleled beauty, she dominated every beauty pageant she participated in including Miss Teen America during the mid-80s, followed by Miss Ohio USA a year later. Berry competed for 1986 Miss USA where she ended up as the first runner-up of the competition.
During the height of her beauty contest spree, she enrolled at Cuyahoga Community College in Cleveland where she took broadcast journalism. She parked her studies at that time to make way for her blooming career in Hollywood. In the following years, she went back to her studies and got her degree. We can always look to Halle Berry for inspiration since education is always her number one priority.
Snoop Dogg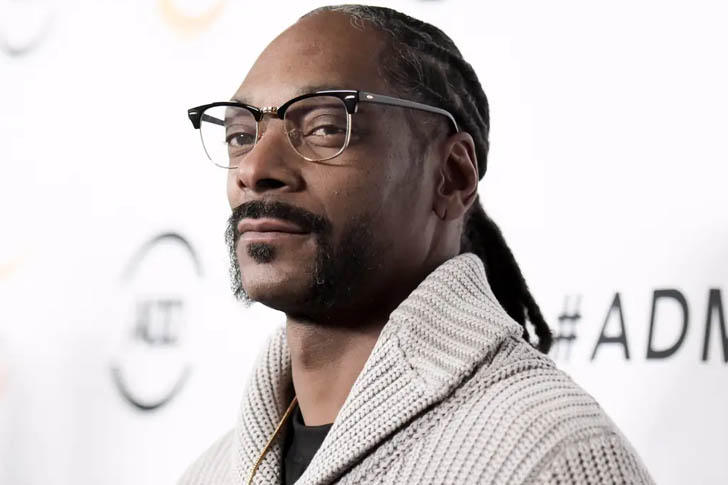 Calvin Cordozar Broadus Jr., or professionally known as Snoop Dogg, is one of the most popular and influential rap artists in Hollywood. He's been a relevant figure in the industry since the '90s and has become one of the best-selling artists in the industry.
Die-hard Snoop Dogg fans speculated that the artist always shows signs of intelligence that surpass that of a normal person. In fact, he finished his high school years with high remarks. However, things went south for him for a while and he was involved in all kinds of trouble. It's a good thing he managed to straighten things up and slowly reform himself into the artist that we know today. He also found success and fortune with his newfound self and is now living like a king with all his credit cards, expensive cars, and posh mansions.
Jennifer Hudson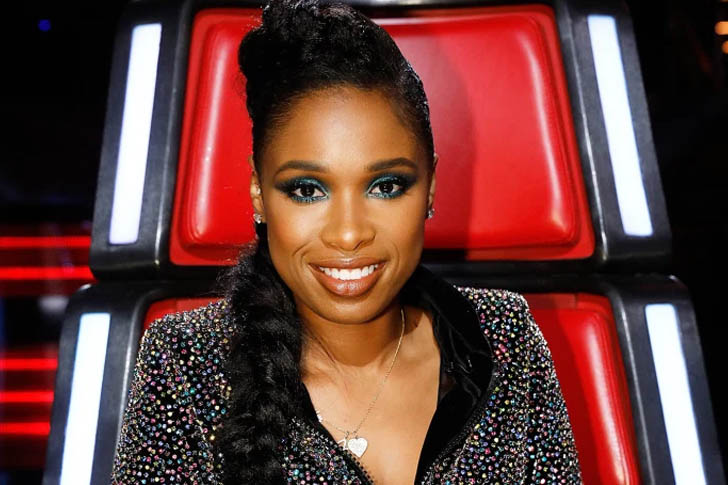 The singer and actress, Jennifer Hudson, made a career out of her singing and acting talents. Media outlets refer to her as "The Princess of Soul," and she had her breakthrough after she joined the third season of American Idol back in 2004. Unfortunately, she wasn't able to get the top honors but she surely made an impact in the industry, considering she only got seventh place in that competition.
Instead of sulking because of her loss in the competition, it looks like she used it as the gas to motivate herself to perform better than ever. She sure did a great job of doing that since she managed to cash in a couple of merits since then. She even got herself a star on the famed Hollywood Walk of Fame back in 2013.
Jay-Z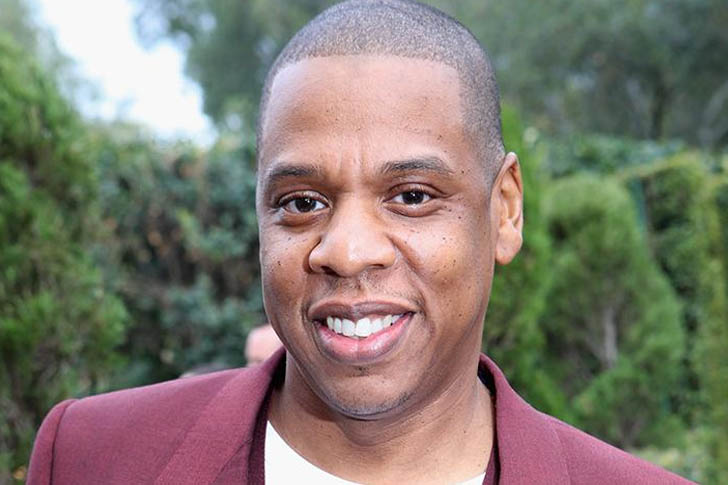 The famous rapper and businessman, Jay-Z– just like his wife, Beyonce–had commitments that interfered with his studies. As a result, he wasn't able to get into college. But he still was able to get the most out of his situation thanks to his natural talent when it comes to music and lyrics. In the later part of his career, he also made a name for himself thanks to his successful investments.
Nowadays, even if he wasn't able to get into a proper college, he's considered one of the wealthiest personalities in Hollywood. From the look of things, he clearly proved that sometimes, proper career and business can get you places. Of course, we are sure that at the back of his mind he knew that education can give people the success they need. That's why he launched a couple of campaigns to help students through their college studies.
You've Reached The End