We all know that celebrities earn tons of money from their projects. With that, they can easily afford expensive mansions, posh cars, luxury items, and more. They easily get everything they want with just one flick from their credit cards. However, most of us fail to see that our favorite celebrities are, in fact, also humans, susceptible to all kinds of mistakes, wrong decisions, and even bad luck!
All of these can contribute to the overall financial status of everyone. Even the most famous stars in Hollywood also succumb to this. With that said, let's take a quick tour and see which celebrities that faced financial issues in their career. It may be hard to imagine, but they do exist! Most came back stronger, while others lay out flat on the ground, and you'll be surprised to know who they are!
Now, let's take a look at these celebrities who used to be rich and famous but are now struggling with money! You might be shocked to find out if your favorite star managed to make it to the list!
DENNIS RODMAN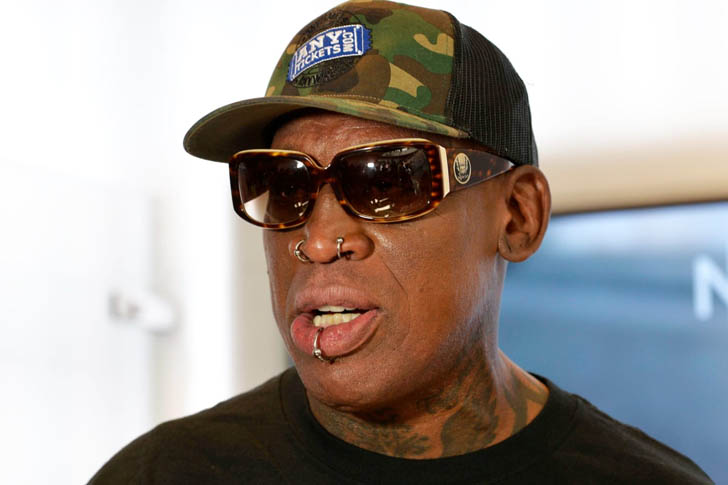 Any basketball junkie out there could quickly tell the bad boy of the hardcourt, Dennis "The Worm" Rodman. He was a key figure in the NBA during the late '80s up until the '90s and was a significant foundation of the Detroit Pistons' and Chicago Bulls' dynasties during that decade. Many fans have used their credit cards to buy a season ticket just to see him do his work under the basket.
Rodman was already considered a wildman even before he retired from playing the game. He often skipped practice and, at one point, even came late in a very important game for the Bulls. However, that would not deprive him of the fact that he's a very skilled basketball player and probably considered a once-in-a-generation type of player.
During the late 2000s, his alcohol and personal issues started to haunt him. It was reported that he owed around $860,000 of child and spousal support. Yet, Rodman's attorney gave the impression to the court that his client was out of funds at that time.
TONI BRAXTON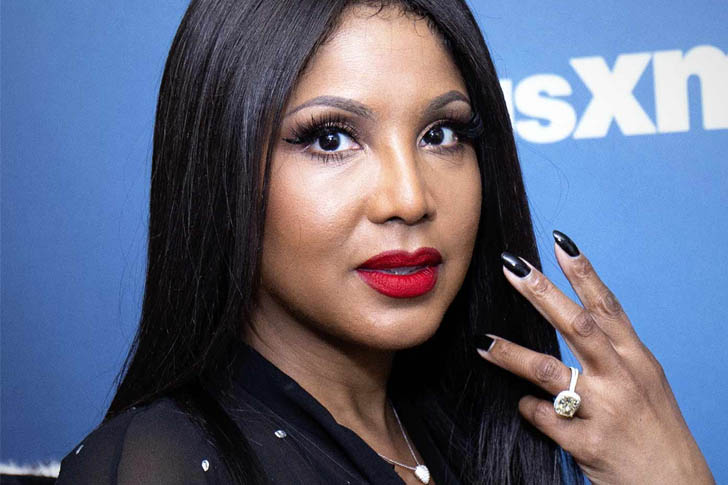 When we talk about Toni Braxton, we instantly think about multi-million dollar contracts and millions of albums sold worldwide. You're probably right about that. But did you know that there was a point in Toni's life where she struggled with her finances? Well, it happened in 2012, and here's the story behind it.
It all started after the cancellation of her residency show in Las Vegas called Toni Braxton: Revealed following a diagnosis of a heart condition known as microvascular angina. The management decided to cancel the whole show so Braxton can focus all of her effort on her health. The show's cancellation brought numerous issues for the performer, and unfortunately, her insurance company didn't cover the loss of potential income coming from the show.
If you think that was the first time the singer went on the verge of defeat, you guys are dead wrong. She also filed her first one in 1998 when her contract royalties were at an all-time low.
MICHAEL JACKSON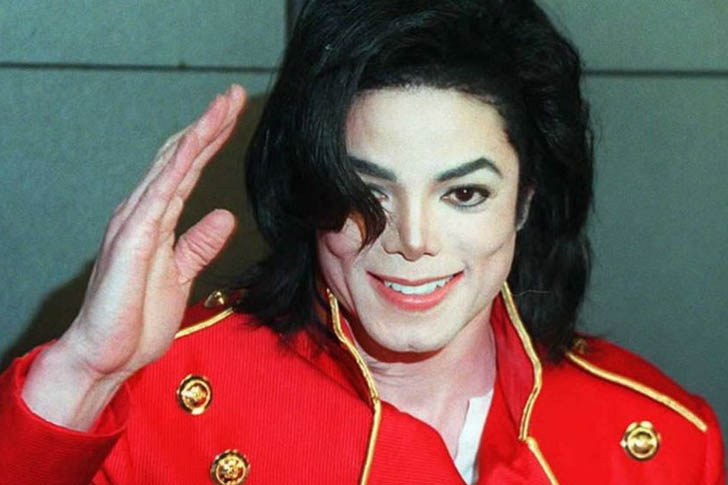 The King of Pop Michael Jackson is considered to be one of the most iconic figures in the history of American entertainment scenes. He revolutionized the word "show business" with his electrifying performances and memorable dance moves. The superstar toured around the world a couple of times and released songs and albums that reached the pinnacle of success. He's truly a once-in-a-generation type of performer. However, even he had his fair share of troubles financially.
Over the years, he spent most of his money the same way as he did during his prime, and that took its toll during the latter part of his career. At one point, he even got a bunch of money loans just to keep his living expenses on the manageable range.
NICOLAS CAGE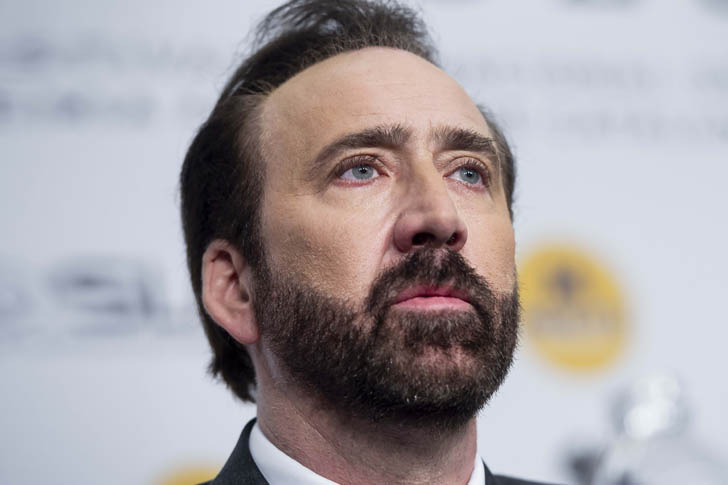 Most big stars in Hollywood find themselves in the middle of a massive paycheck from their contracts, and without a doubt, the A-list actor Nicolas Cage is one of them. However, his huge payroll usually comes with huge expenses. All of these became apparent when tax concerns started to pile up at the end of the 2000s. Amidst his tax issues with the IRS, Cage filed a complaint against his financial advisor and manager for causing a commotion.
Even to this date, he still continues to pay any outstanding debt listed under his name, as he slowly recuperates on the things that hit him during the last couple of years. Given his stature, we are certain that everything will fall into pieces.
FLOYD MAYWEATHER JR.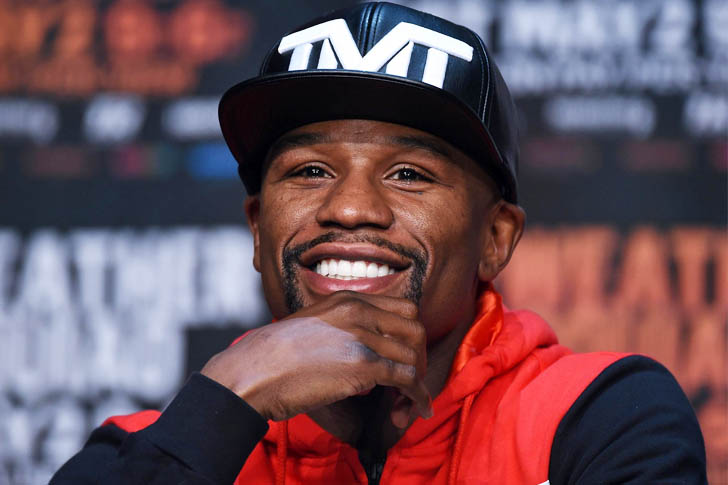 The famous boxer Floyd Mayweather Jr. seems to be born inside the boxing ring. He's one of the top boxers of all-time and one of the leading boxers of this era, credits to his impressive career record of 50 wins with not a single loss under his belt. He's one of the only few who has this kind of impressive record, and it only goes to show the raw talent he has up his sleeves.
Of course, all of us know how much money boxers can earn after each and every fight, and he's one of the highest-paid boxers of our current generation. He truly lives up to his ring name, "Money." However, that still wouldn't keep him off from any issues about his finances, especially with his money management. In fact, there have been reports surfacing around that financial issue.
MIKE TYSON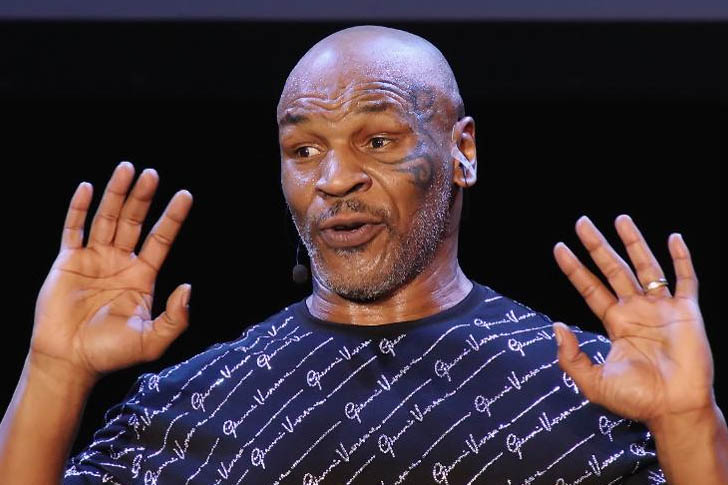 The whole career of Mike Tyson is similar to a roller coaster ride. He had his fair share of ups, downs, and even a little bit of both at the same time. But from the way he sorts out things, he likes to finish up with a flair.
He usually earns around $30 million in his last few fights, and that would be more than enough for some of us. However, no amount of credit card bills could probably satisfy him back in the days when he retired from boxing in 2003. He earned around $400 million throughout his career, but he hit rock bottom just a few years after he hung his gloves.
Debts were piling up left and right, and he couldn't do anything about it as he slowly watched his hard-earned money wash away from him. Now, he is proving to himself that he is not down and out just yet, gradually building up his grounds from scratch.
ELTON JOHN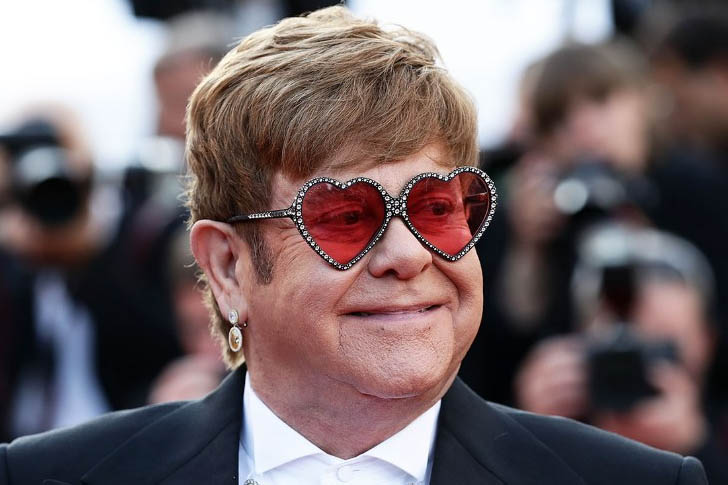 Elton John is considered one of the most successful music artists of all time. He sold more than 300 million records across the globe, making him one of the best-selling music artists of all-time. More than 50 of his past songs made it to the Top 40 of the US Billboard Hot 100 and UK's Singles Chart.
Elton's overall success in the music scene made him one of the wealthiest artists in the market. In fact, he spent around £30 million in just under two years using his credit cards, checks, and on-hand cash. However, the music icon quickly realized that he didn't need most of the things he purchased, so he sold it a couple of years later. If things went on like that, who knows if he'll end up with an empty pocket due to the rapid and uncontrollable spending.
JOHNNY DEPP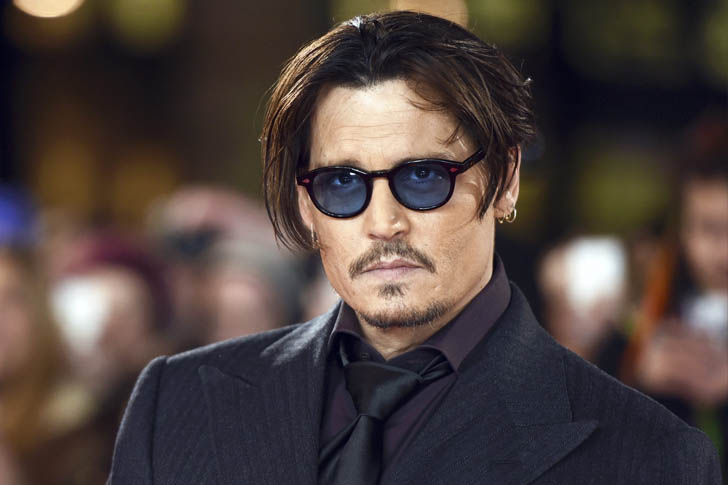 Johnny Depp is one of the most popular actors in Hollywood and that can be attributed to many of his past projects that left a mark in his audiences' minds. Films such as Charlie and the Chocolate Factory and Edward Scissorhands brought him to the spotlight. Things have never felt the same since then. Success started to follow him in every corner of the industry, and his credit score never ceded to the red zones.
However, this story quickly changed a couple of years ago amidst the issue concerning his finances and the team that managed him. The two camps parted ways with millions of dollars in between them. Good thing they managed to settle aside their differences and agreed to fix things in a proper and peaceful manner.
STEPHEN BALDWIN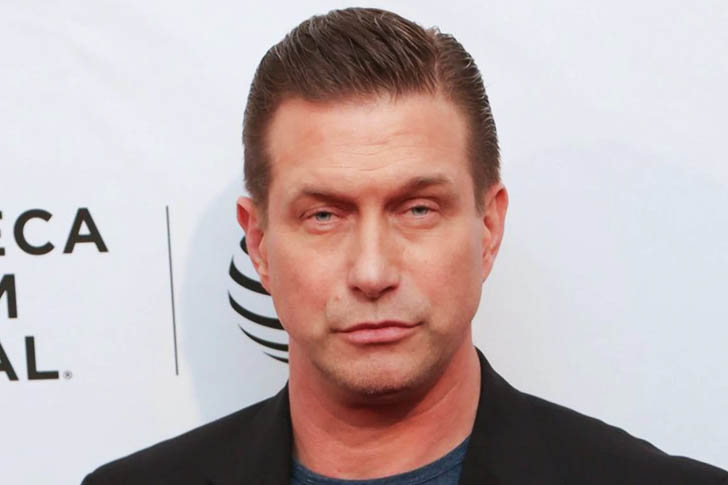 Actor and director Stephen Baldwin has appeared in many films causing his Hollywood stack to rise. Projects back in the day also translated to additional paychecks.
However, things went a little out of hand when he and his wife defaulted with most of their loans. This triggered a snowball effect, which led to filing a Chapter 11 protection. In 2009, Stephen Baldwin filed for bankruptcy due to owing money on taxes and a couple of mortgages. At one point, there was even a website created to restore the former glory of the actor properly.
Since that time, he slowly managed to bounce back from the industry and appeared in a couple of movies along the way. His resilience is definitely strong in trying times.
50 CENT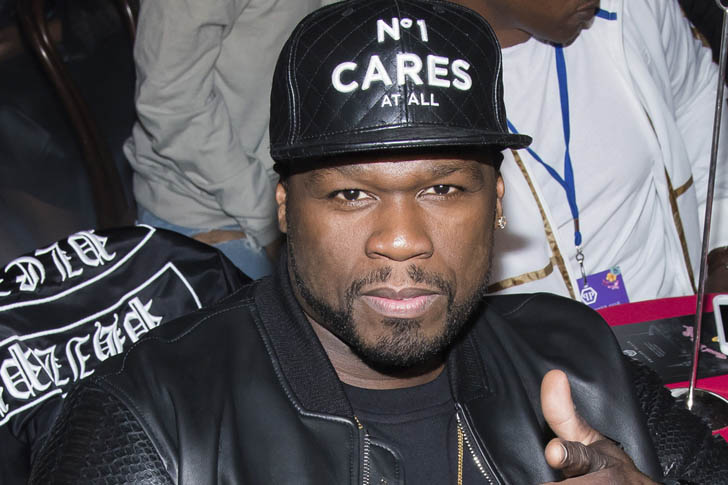 Curtis James Jackson III, or widely known as 50 Cent, used to be one of the biggest names in the rap industry. This is thanks to his jaw-dropping talent when it comes to mixing words with the right music together— more popularly known as rapping. He became one of the top-selling rap artists back in his heyday and also received a lot of recognition from the various award-giving bodies.
However, just like most stories out there, he ended up with a huge financial issue that led him to file a Chapter 11 protection because of the total debt and loans he got, reaching around $32.5 million. Around this time, he lost many of his prized possessions, including luxury cars, mansions, business ventures, and others. But now, he's slowly trying to make his life right once again.
MC HAMMER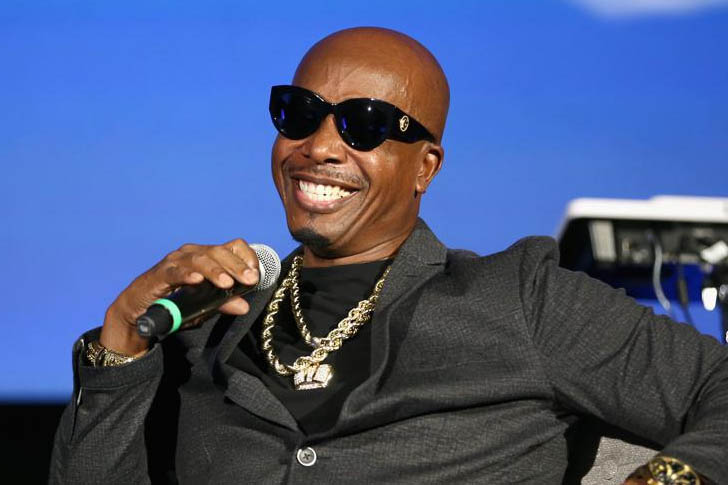 Stanley Kirk Burrell, or professionally known as MC Hammer, is considered as a founding icon of the pop-rap music that incorporates his rapping skills together with his choice of danceable songs. We probably all know him from his hit single U Can't Touch This that popularized the iconic Hammer pants.
Despite his commercial success, his finances can't keep up with the way he spent on his luxuries. If he had a financial advisor, he would've pretty much tagged Hammer as an overspender. Even with all the evidence pointing out that he lost most of his money because of his own doing, the rapper still evades the idea that he's out of commission, and he still has plenty left in his pocket.
LINDSAY LOHAN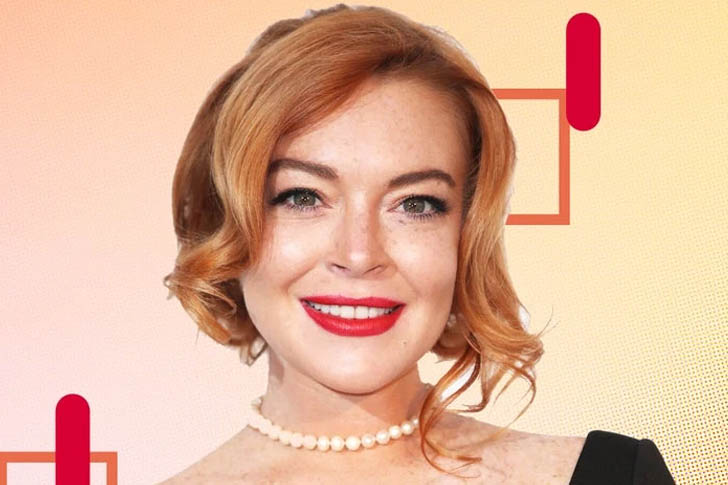 Lindsay Lohan was one of the biggest child stars back in the days, and her success continued up until the 2000s. During that decade, she graduated from just being a child star to a full-pledge Hollywood superstar. However, issues started to appear in her career that affected both her personal and professional life.
She was always in the news due to legal issues that sometimes required intervention from her lawyers. It was followed by a couple of low-budget and unsuccessful films that stalled her from attaining a consistent career right at the top of the Hollywood rankings. Federal taxes and other expenses caught up with her, which eventually led her on the brink of filing a bankruptcy report. Good thing she managed to pick herself up and is now slowly making huge progress in her personal, career, and financial life.
KIM BASINGER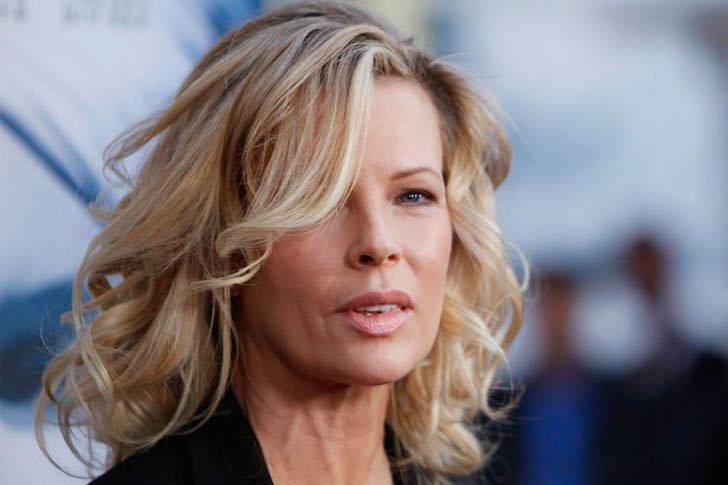 Kim Basinger once reached her heyday in show business thanks to successful modeling and an acting career during the '80s. People gave huge credit to the 1983 movie, Never Say Never Again, for the favorable fortune that she had within the industry. It continued for a couple of years more. Awards started to pour in, and that meant extra paychecks on her bankroll.
However, things started to go down for her financially when she tried to invest in a property in Braselton, Georgia, for a whopping $20 million. Basinger initially planned to establish a tourist spot within the area, but it backfired big time. Her finances never went back to its former glory and caused turmoil between family members.
ABBY LEE MILLER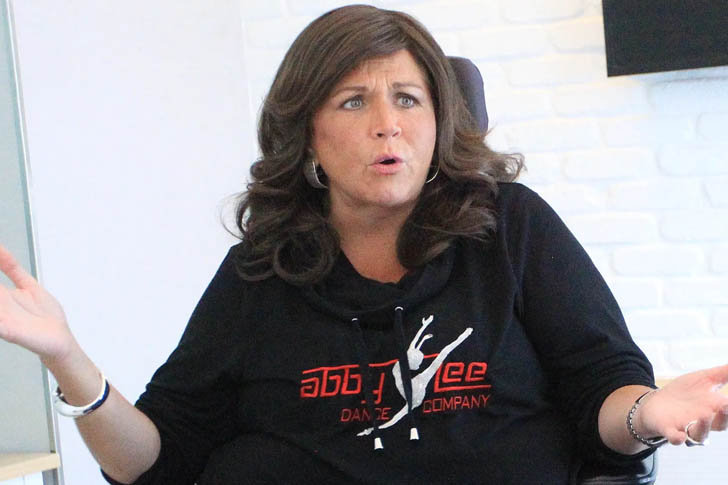 Famous Hollywood dance instructor Abby Lee Miller had her fair share of life with luxuries under the limelight. Most of her fans widely remember her in Dance Moms. However, she also experienced some issues with her finances. However, for those who didn't know, she was already on the verge of bankruptcy even before her famous show started airing.
The main culprit behind her financial status would be her taxes that revolved around her real estate investments. Abby Lee Miller even went behind bars but was released thanks to her good conduct behind the correctional facility. She also just recently announced that she would not do the new shows she's currently associated with, and all of this can be pointed towards her illicit remarks on social media.
MEAT LOAF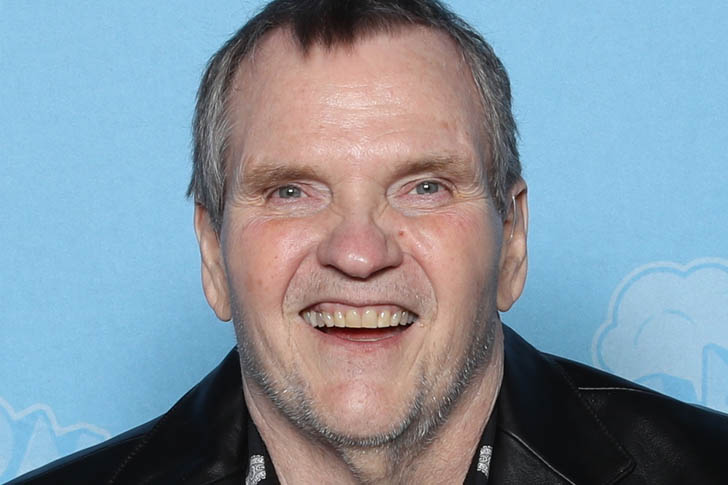 Michael Lee Aday, also known in show business as Meat Loaf, made a successful career in singing and acting during his prime. His series of albums in the Bat Out of Hell trilogy is considered one of the best-selling albums of all-time, with more than 50 million copies sold around the globe. Aside from his groundbreaking career in music, he also had a field day in acting. In fact, he has more than 50 film and television credits under his name.
However, things went south during the early '80s when he saw himself in the middle of a legal crisis that became a big part of his financial downfall. Good thing he was able to bounce back strong while facing a certain adversary. That proved his overall composure when facing all kinds of life issues being thrown at him.
WILLIE NELSON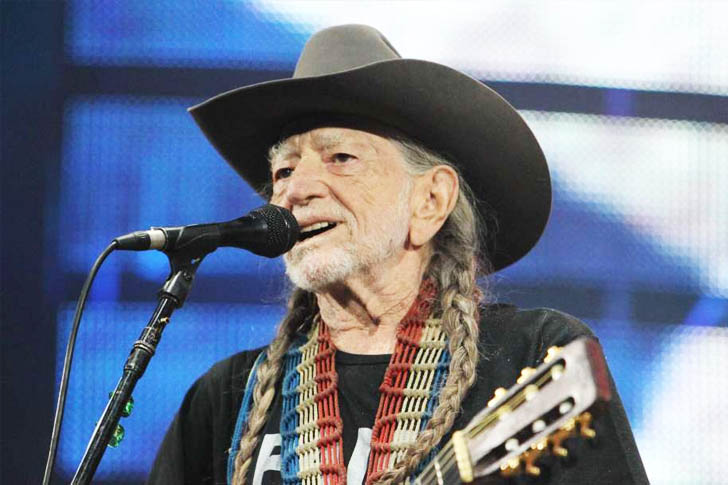 Willie Nelson rose to fame thanks to his album Shotgun Willie followed by two other successful albums named Red Headed Stranger and Stardust, which were all released during the '70s. With these in his bag, he became one of the most successful country singers in the industry, and cash came rushing into his account.
He established a couple of investments that eventually ended up in failure and contributed to his bankruptcy. It was followed by a series of defaulted loans and put the nail in the coffins. Good thing he remained composed even under pressure, as he slowly but surely crawled his way towards a better financial standing. Nowadays, he's free from all the financial obligations that haunted him in the past.
WAYNE NEWTON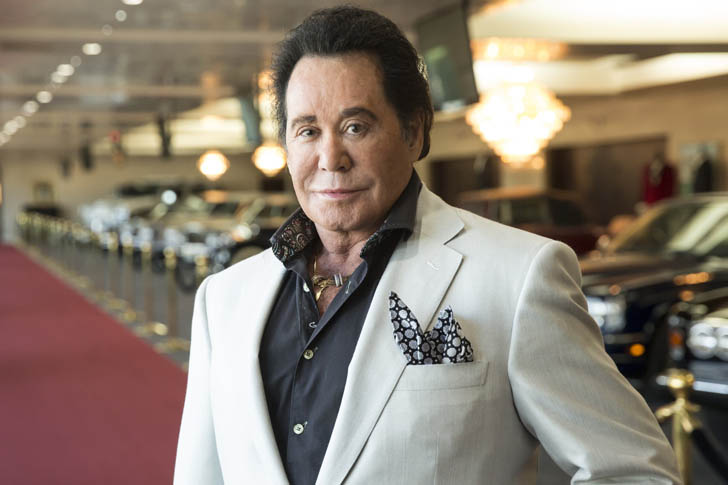 Wayne Newton used to be the biggest name in Las Vegas back in the days. He was known to his patrons as Mr. Las Vegas, The Midnight Idol, and Mr. Entertainment. With that in mind, we can clearly see a glimpse of what his career used to be during his prime. However, he also experienced a series of financial roadblocks that plagued most of his career.
In 1992, news broke out that Wayne had around $20 million of debt under his name, which pushed him and his lawyers to file a Chapter 11 bankruptcy. It took roughly seven years for him to sort out his situation, but things didn't run as smoothly as he hoped. In the 2000s, he faced a couple of charges ranging from airport parking fees, tax issues, and many other financial-related issues.
JOE FRANCIS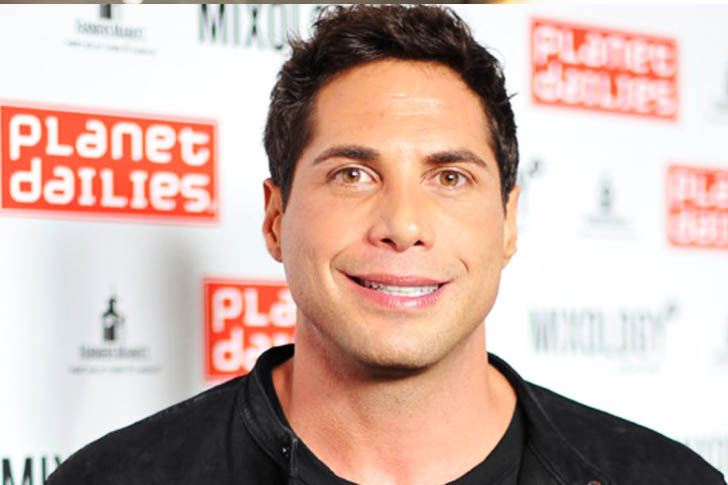 The film producer and entrepreneur Joe Francis was the man behind the successful entertainment franchise Girls Gone Wild. Throughout his career, he managed to get a couple of headlines under his name that usually involved tax eviction, bribery, and other legal accusations. Despite that, no one can argue the impact his investments made in the industry.
However, things caught up with him in the early 2010s after he filed for a bankruptcy report due to his bad gambling habits. A couple of years later, Francis failed to comply with the agreement he had for the bankruptcy that resulted in an arrest warrant for him. As of 2015, a couple of reports stated that he's been residing in Mexico along with his family.
LARRY KING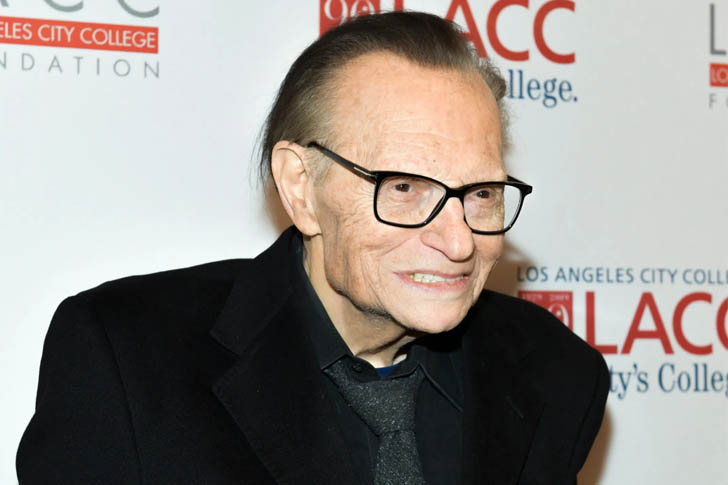 We all can agree that American media wouldn't be the same without Larry King. He's one of the legendary figures in television and radio and achieved numerous awards that cemented his influence in show business. However, only true fans would know that he faced financial issues back in the days.
He used to run a couple of investments with his then-business partner, but the two eventually had a meltdown that caused a huge rift between them. It even reached a point where the two of them even had to settle things in court. The results tarnished King's reputation and took a massive toll on his finances. After a few years of struggling, the golden opportunity knocked on his door, and down came the most successful show in his career.
CYNDI LAUPER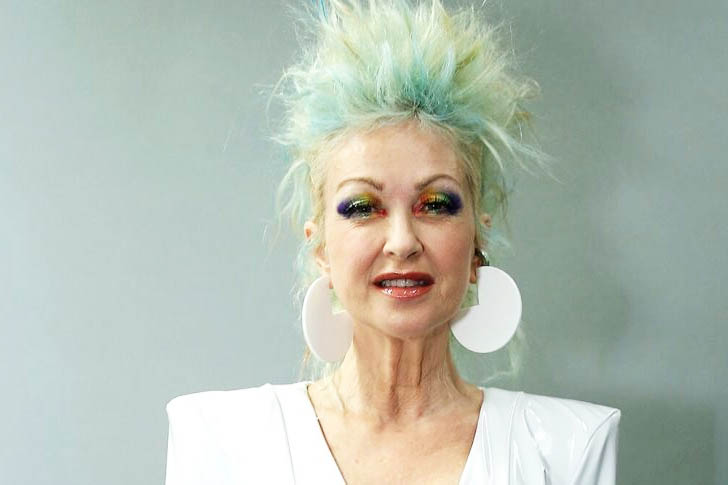 Cyndi Lauper is one of the most successful singers in Hollywood, thanks to her wide range of vocals. However, before she reached the pinnacle of her success, she first experienced a couple of hurdles in her financial life. Right before we got introduced to the Cyndi Lauper that we all love, she first appeared in the entertainment scenes as part of the Blue Angel. They had a pretty successful run when it comes to music, but they fell short with their target album shares. Because of that, the group had some heated discussions with their manager, Steve Massarsky, that later involved lawyers and lawsuits.
The aftermath of this became apparent, as it took a huge toll on her finances. However, things started to settle when she launched her solo career that delivered many hits singles such as Time After Time and Girls Just Want to Have Fun.
GEORGE FOREMAN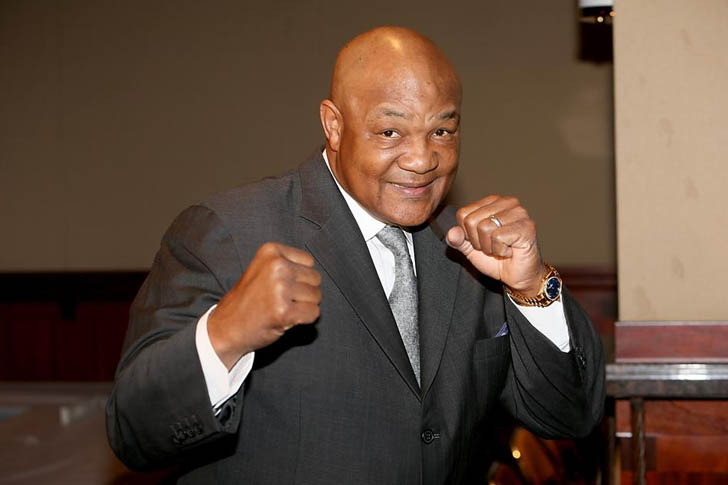 The former Olympian and professional boxer, George Foreman, also had his fair share of financial mishaps over the years, but he didn't let that affect him. For those who didn't know, Big George competed against the best in the boxing industry and even became the two-time world heavyweight champ. Foreman shared punches with Joe Frazier, where he got his first taste of the pro boxing world champion. It seems like he was on for a ride but shocked the world after he announced his retirement from the world of boxing.
Bankruptcy followed the former boxing star due to the lack of sustainable income on his part. This event led him to give boxing another go, and he made a huge comeback in 1994 and knocked the lights out from Michael Moorer. In the later part of his career, he was approached by a fat-reducing grill company that placed a huge investment in Foreman. Thus, the beginning of the world-famous George Foreman Grill.
AARON CARTER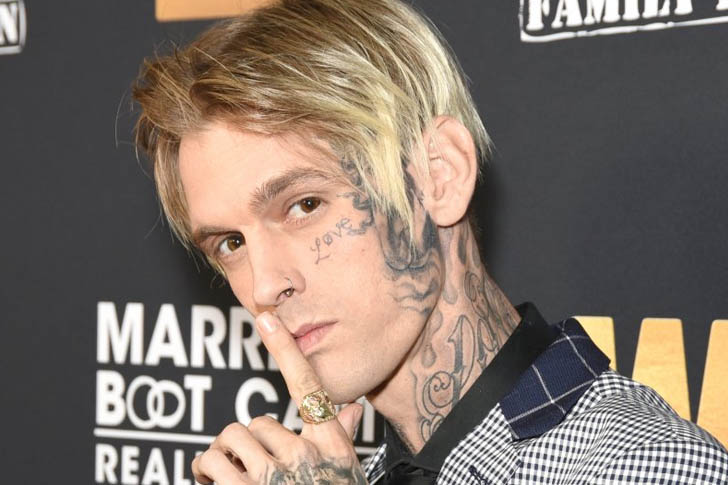 The former teen pop idol, Aaron Carter, had his fair share of ups and downs in the industry. He was making huge payrolls during the '90s but later experienced a tough life lesson in terms of finances. Carter realized the gravity of his tax situation, and in 2009, he already got around $1 million of taxes in his account.
He also realized the importance of having a good financial advisor and settling taxes promptly. After all, the root cause of his bankruptcy was his taxes back when he was just in his teens— it then grew in interest rates that buried him in the trap hole. He's now on track to fully recover what he lost, and from the looks of things, he learned his lesson the hard way.
TERESA GIUDICE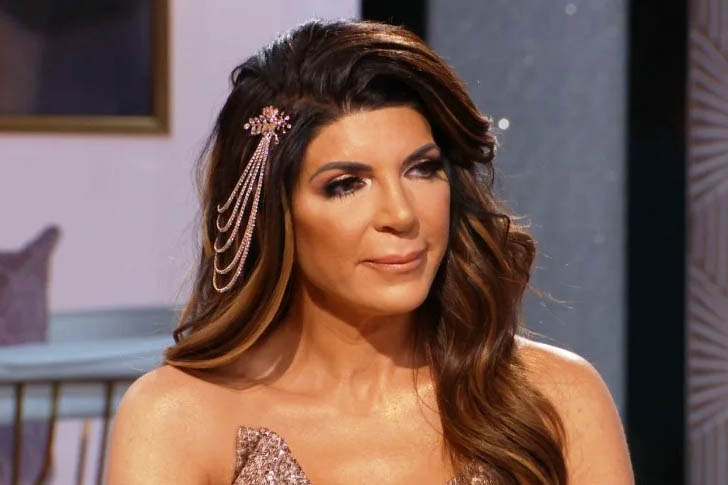 The Real Housewives of New Jersey star Teresa Giudice achieved success and notoriety in show business thanks to her personality. However, that star charisma didn't work well with her finances after she filed a bankruptcy report. She also got a couple of cases involving fraudulent paperwork that gave her a couple of months behind bars.
However, that seems to be only the start of her worries as she later saw herself in the traphole of lawsuits. It is not yet certain when she'll be able to bounce back from this predicament, but her lawyers are still hoping for the best possible outcome for her.  Just a quick update from her status, she's still trying to pay back the taxes under her name.
T-PAIN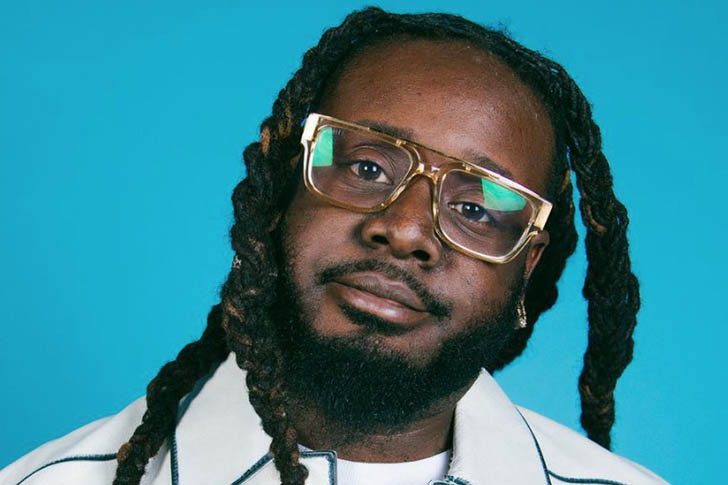 For those who love rap music of the 2000s, we bet that you guys have used your credit cards just to get a copy of T-Pain's rap albums. After all, he's one of the most famous rappers of that decade. As we can all imagine, he had a pretty successful career in the music scene, but things started going south quicker than he anticipated.
Last year, he shocked the whole world after his interview with the radio show The Breakfast Club. He went from over $40 million to his name down to almost nothing. All of this points toward bad investment choices. We are sure that he already learned his lesson, and he will not allow things to go this bad ever again.
DAVE RAMSEY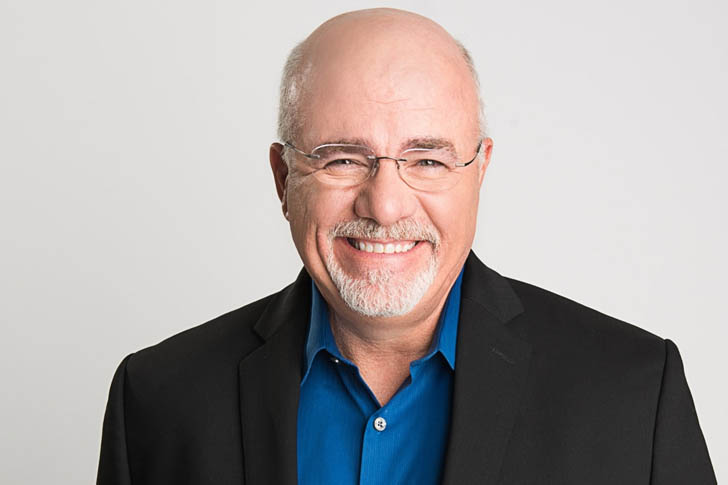 The Dave Ramsey Show is a huge success in the radio platform that helped Dave Ramsey to achieve the status that he's enjoying right now. Aside from that, he's also one of the world's most famous financial advisors because of his real-life success story.
During his mid-20s, he already established a solid portfolio with real estate deals. However, success only left a small taste in his mouth, and debts started to pile up. This caused a major mark in his financial status. Instead of pushing through his regular route, he decided to refine his consultancy skills, and that changed his future. Because of his newfound success, he wrote a book with most of his advice listed for everyone to see.
DAVID "SINBAD" ADKINS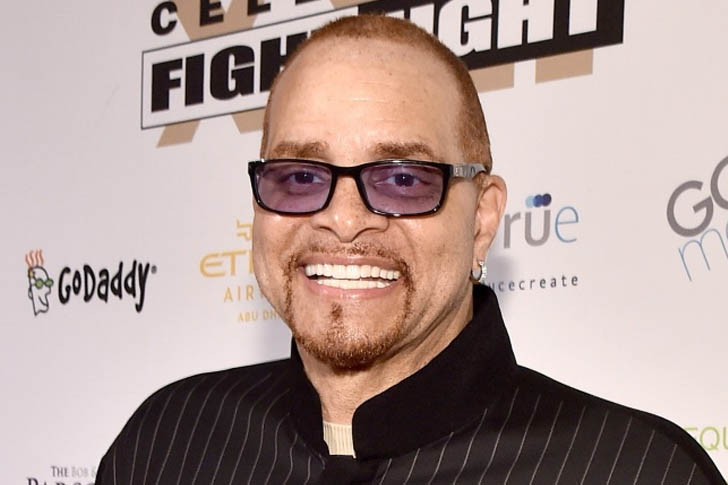 David Adkins, or professionally known as the comedian Sinbad, was one of the famous television personalities during the '90s. He even got a couple of HBO specials to his name. The Sinbad Show on Fox added a new dimension to the actor's career. However, things went a little south for him financially.
In the late 2000s, California named Sinbad as one of the worst tax debtors with more than $2.5 million of taxes under his name. In the later part of that year, he filed a Chapter 7 bankruptcy to alleviate his financial situations. There's no recent news if he already sorted out his financial concerns. But if things went on for the better, we are sure he'll ask for a better financial advisor to sort out his fortune correctly.
WESLEY SNIPES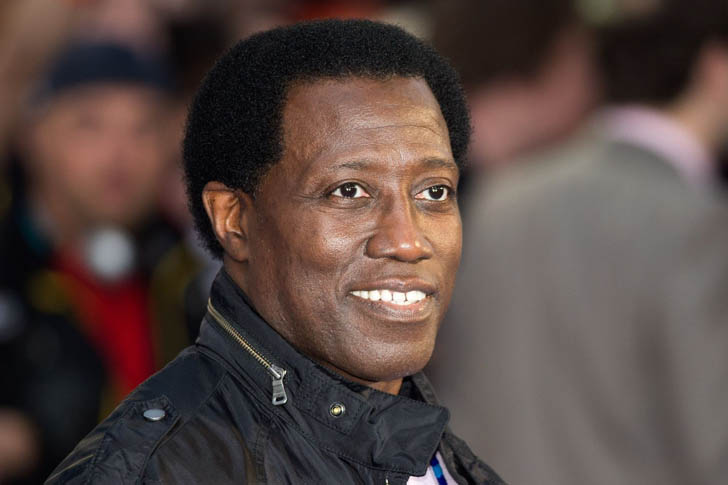 Wesley Snipes is one of the top-rated actors in Hollywood back in his heyday. He's been the face of many films, especially during the '90s up until the middle part of the 2000s. We can just imagine how much money he took home during these times. Aside from his successful acting career, he also made a name for himself in martial arts. However, there's no special martial arts or any kind of self-defense moves sufficient enough to save him from getting a negative score in his credit rating.
After he achieved the greater height of his career, the IRS started to show up and reminded the actor about his tax debt. His lawyers weren't able to fully sort out his legal issues, and he was sentenced to three years behind bars.
LEIF GARRETT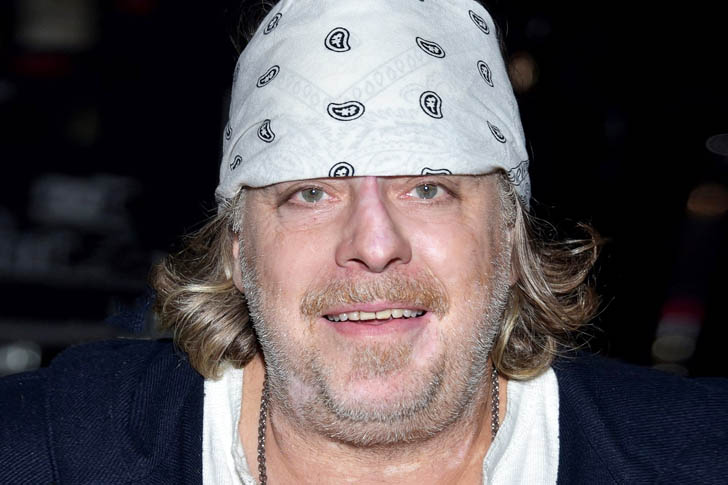 The former child star, Leif Garrett, started working in the industry at a very young age. In fact, he was just five when he began earning for himself with his acting skills. His first few films, such as Devil Times Five and a notable role in Gunsmoke, made a good resume for him. But his main ticket towards success was Walking Tall. He later ventured in the music scenes in the latter part of his career and produced a couple of good singles.
However, personal issues started to catch up with him. In 2001, he was on the verge of bankruptcy and only relied on the gift money he achieved from his mother. From the looks of things, unpaid credit card bills were the main culprit as to how he attained this kind of issue.
MILES TELLER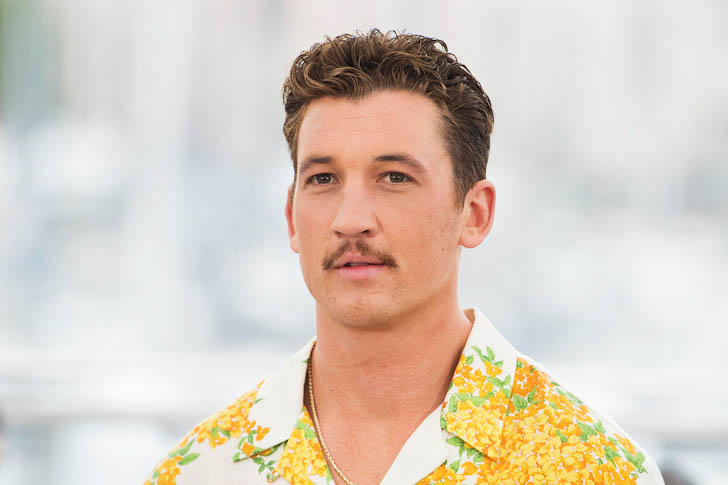 Miles Teller is one of the promising stars in Hollywood today. He appeared in many films such as Whiplash, The Spectacular Now, and the Divergent series. After all, he really made full use of his acting lessons back in the days. However, that lesson didn't come for free. In fact, he made a loan out of it— $100,000 of student loans, to be exact.
That amount may not put him in the bankruptcy line, but he still managed not to pay it for a long time. We knew he had the money to pay them upright, but he chose not to up until he has proven himself. Well, we can't blame him since the interest rates from these loans are very minimal compared to other loans.
GARY BUSEY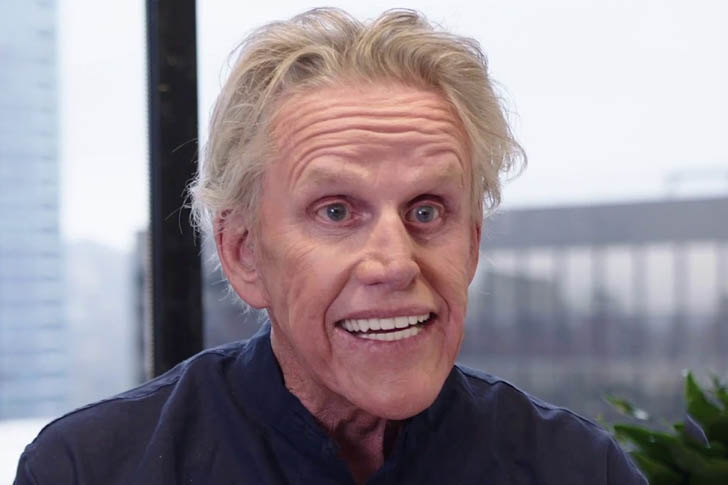 American actor Gary Busey has more than 150 film credits to his name, and that means he managed to rack up the greens in his account quite easily. On the other side of the coin, debts were piling up for him as well. People say that he has around $500,000 worth of unsecured debts under his name, and most of the obligations came from medical bills that occurred after he got involved in a motorcycle incident.
The actor filed for a Chapter 7 bankruptcy. But judging from the looks of things, he is now able to hold ground his in terms of his finances. Over the past couple of years, Gary has still managed to appear in a couple of films occasionally.
You've Reached The End