In a world rife with paparazzi, die-hard fans, and all-around glamour, genuine friendship is not always easy to find. We have seen many Hollywood friendships come and go throughout the years. Even the ones we thought might last have since faded into obscurity. You might even be surprised to learn that some of these celebrities were once very close! We might never know the whole story, but it is interesting to learn some degree of drama that went on behind the scenes. With that said, here are some of the most publicized and discussed friendship breakups in the entertainment industry.
The Rock and Tyrese Gibson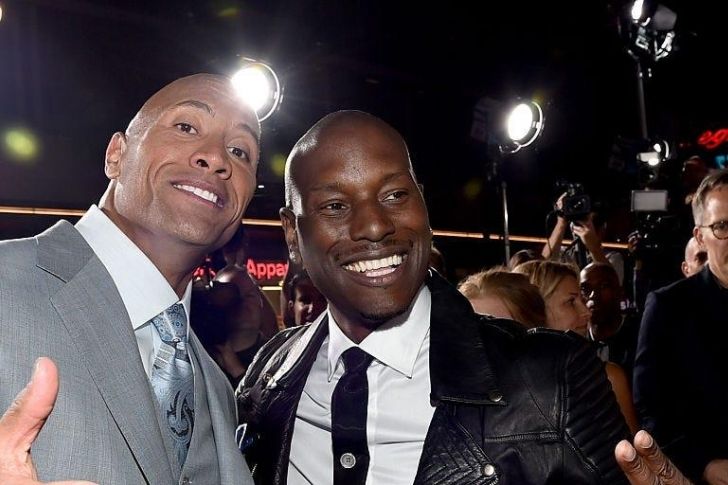 The tight-knit family presented to us by the Fast and Furious movies had their own set of real-life problems too. On social media, Dwayne Johnson once called his co-star Tyrese some pretty bad names. To these, Tyrese replied that Johnson was being a prima donna.
This social media name-calling feud reached its climax on the set of their movie back in 2016. Johnson even said that if the audience thought he was looking genuinely heated during one scene, this was the reason why. It's good that these guys both have proper insurance. They could have seriously hurt each other while fighting!
Drake Bell and Josh Peck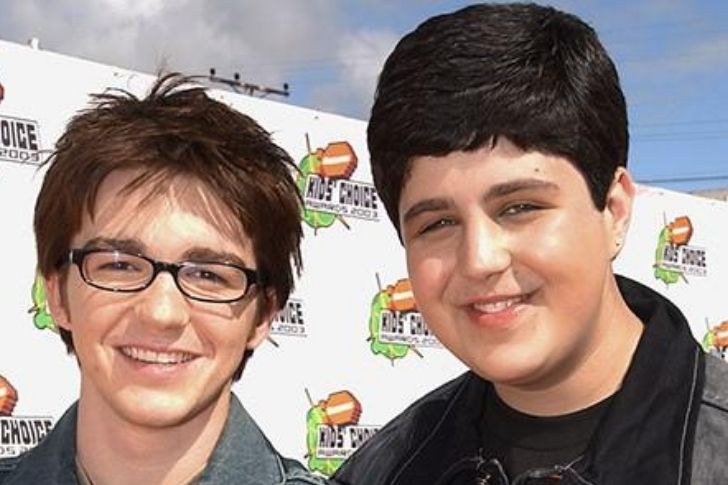 The dynamic duo that consisted of Josh Peck and Drake Bell rose to fame after they were featured on The Amanda Show. They worked so well together that they later got their own series, Drake and Josh.  With four seasons and two films to their credit, you would think that these two would share a lasting friendship. This was not the case, though.
It began after Bell found out that Peck got married and that he was not invited to the ceremony. So much for being friends forever! Fortunately, the former TV-brothers did mend their relationship and have remained good friends since.
Jennifer Aniston and Chelsea Handler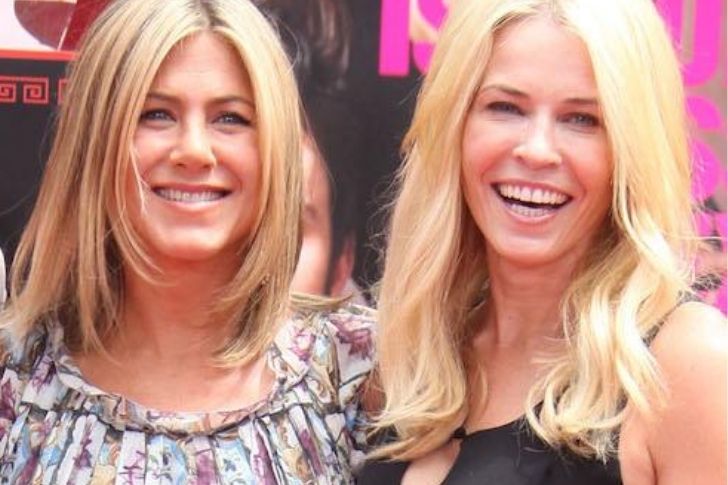 Jennifer Aniston and Chelsea Handler were inseparable as friends for more than a decade. They were the epitome of friendship goals for many of their fans. The host was even among the guests in the intimate Aniston-Theroux wedding! However, this friendship began to crumble after Handler told Radar Online private information that Aniston shared with her. Handler would later say that she was just defending her friend.
As for Aniston, she burned bridges her former BFF, along with the publicist they shared. In 2017, however, Handler hinted in an interview that Aniston may not have been completely truthful in the incident.
Jennifer Lopez and Eva Longoria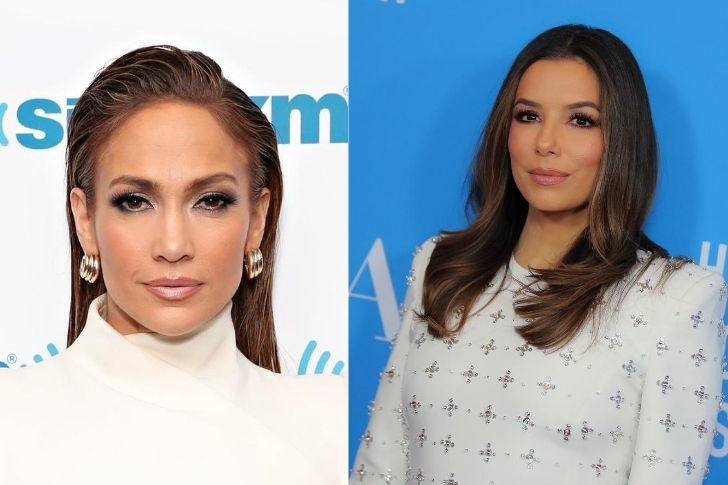 Betrayal is among the most common reasons cited for broken friendships. This was the case for Jennifer Lopez and Eva Longoria. When J-Lo got an attorney to handle her separation from Marc Anthony, Longoria took it upon herself to comfort the singer's ex-husband.
While there's nothing wrong with this, a picture of her sitting on his lap during one Las Vegas party came out less than a year after J-Lo gave birth to their twins. J-Lo felt betrayed and ended the friendship. Reportedly, she and close friend Victoria Beckham also cut ties. Beckham and Longoria are still good friends, however.
Kevin Smith and Ben Affleck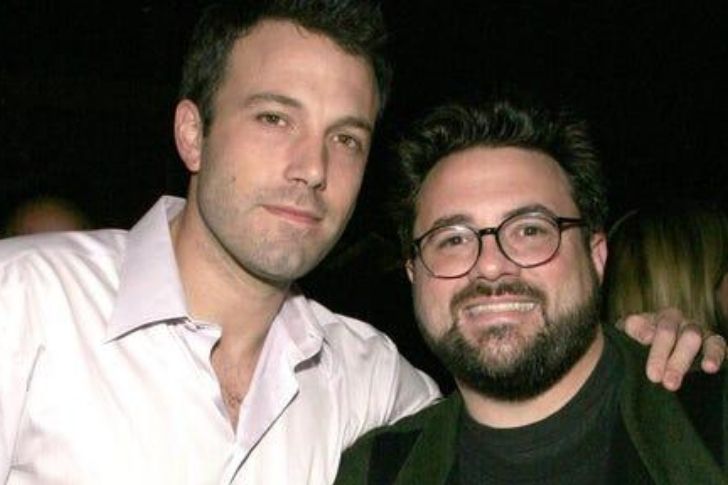 When romantic relationships get in the way of friendships, things never turn out great. Ben Affleck and Kevin Smith were close friends for a while, but it seems Affleck had to choose between his best buddy and his wife.
According to Smith, he and Affleck no longer hang out because Garner was not very fond of him and his humor. In his own words, Smith claims that his best friend's wife, "don't care for me at all". The marriage between Affleck and Garner did not last, though, so maybe the two friends can rekindle their broken friendship and pick up where they last left off?
Winona Ryder and Gwyneth Paltrow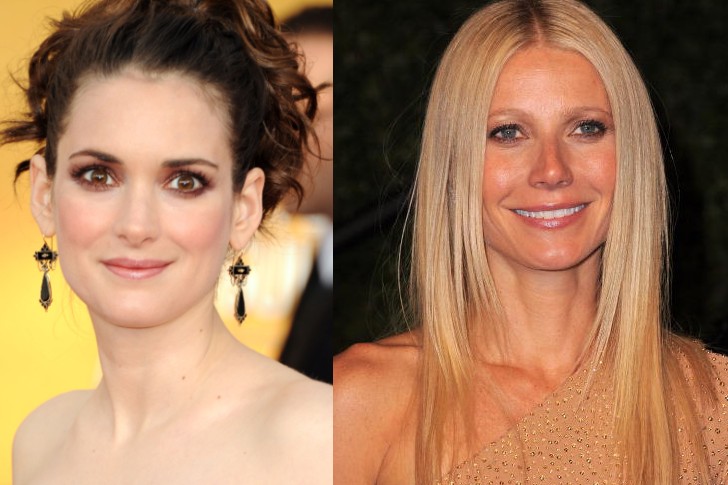 It seems betrayal is becoming a running theme on our list. Next, we have former besties Gwyneth Paltrow and Winona Ryder. The two actresses dominated the 90's film industry together. These two were such close friends that, for a time, they even lived together!
Things changed after Paltrow bagged the role that Ryder was auditioning for in Shakespeare in Love. Ryder was not happy about Paltrow getting the role, and we presume she became unhappier after Paltrow won an Academy Award for Best Actress for it. The degree of loyalty between friends probably isn't the same when you're in Hollywood.
Heather Locklear and Denise Richards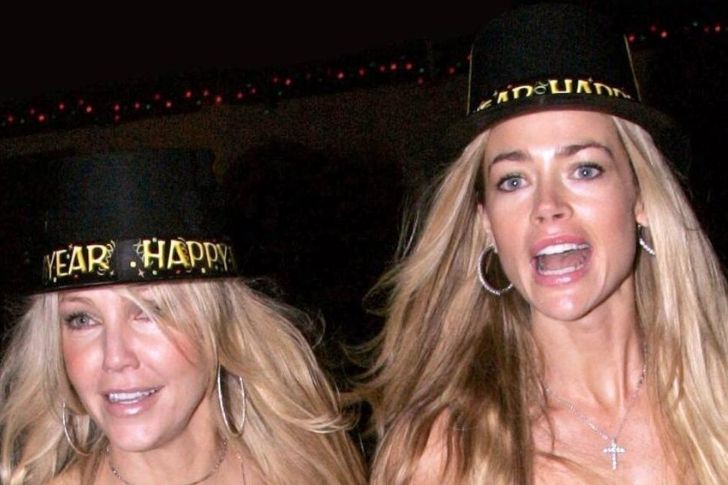 When men get in between the friendships of women, you can expect a lot of drama. Best friends Heather Locklear and Denise Richards used to have a tight bond. At the time, Locklear was married to Richie Sambora, while Denise Richards was married to Charlie Sheen.
They were often seen double-dating and seemed to be happy in their marriages. In time, however, both relationships came to an end. This is where things got messy. Richards and Sambora began seeing each other and Locklear felt betrayed. This ended their friendship, but it should be noted that Richards was not the cause of the split between Locklear and Sambora.
Kathy Griffin and Anderson Cooper
Kathy Griffin and Anderson Cooper had been hosting CNN's New Year's Eve broadcast for over a decade before their friendship crumbled. Beyond the bond we were shown on-screen, these two had a much closer relationship in real life and had been friends for years.
In 2017, Griffin was involved in a controversial photoshoot. On the same day, Cooper tweeted that he was appalled by the post. He said it was "clearly disgusting and completely inappropriate". Though he told the media they were still friends, Griffin told New York magazine that they no longer keep in touch. In every friendship, communication is a key investment.
Jeremy Piven and John Cusack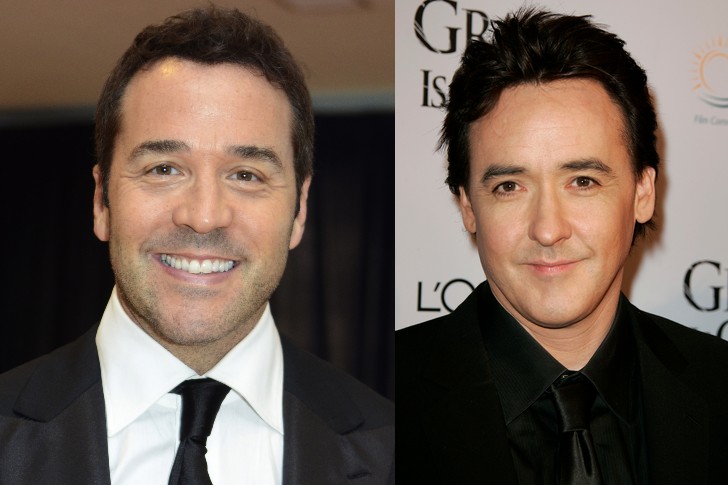 Actor Jeremy Piven made a career out of playing the best friend role in many movies. He did well as John Cusack's sidekick in Gross Pointe Blank and Say Anything. When Piven started receiving bigger film credit, however, they grew distant from each other. Piven once told The Washington Post that he has always supported his friend and remained proud of Cusack's work.
As for Cusack, his controversial statements about his former friend's success following the end of their friendship certainly caught people's attention. According to him, "It just says so much about a person if he has space for other people's success."
Kim Cattrall and Sarah Jessica Parker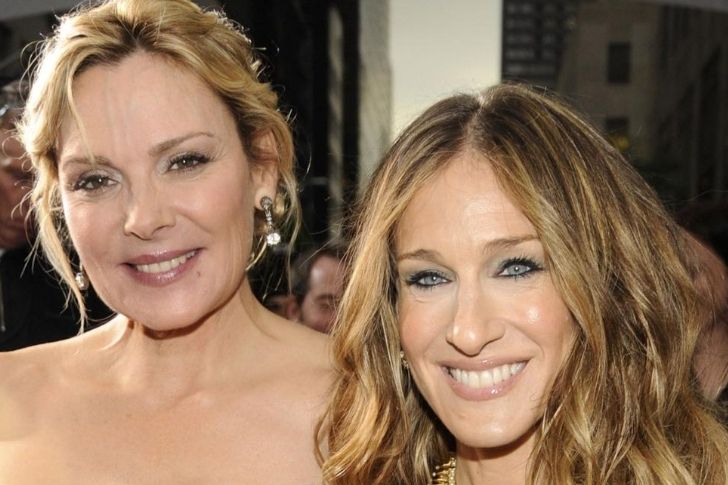 The women of Sex and the City often claimed to be the best of friends, but this was tested when Kim Cattrall did not agree to be in the third movie. This caused the franchise to stop production and led to major drama and falling out between the cast.
This escalated after Cattrall's brother passed away and Parker wrote her a message. Cattrall replied to the message and called Parker cruel for trying to "exploit the tragedy to restore her "nice girl" image. This degree of damage in a friendship can't easily be undone, but we wish them the best!
Rihanna and Katy Perry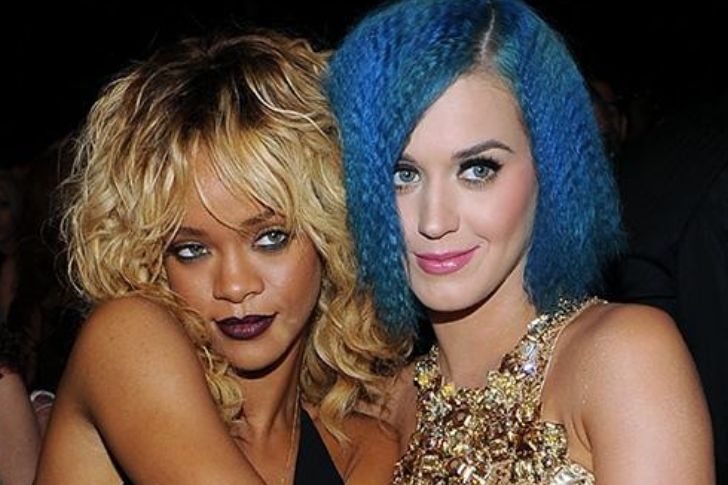 Once upon a time, famed singers Katy Perry and Rihanna were the best of friends. They were seen going on adventures together and often gave each other credit for their individual successes. When Rihanna returned to Chris Brown after the incident between them, Perry was not very happy about it.
Perry admitted that she no longer reached out to Rihanna after this happened. When controversies arose over Perry dating John Mayer after ending her marriage with Russell Brand, Rihanna threw shade at her former friend. Some reports suggest that even at present, the two women remain cold towards each other.
Paris Hilton and Kim Kardashian, Nicole Richie, and Lindsay Lohan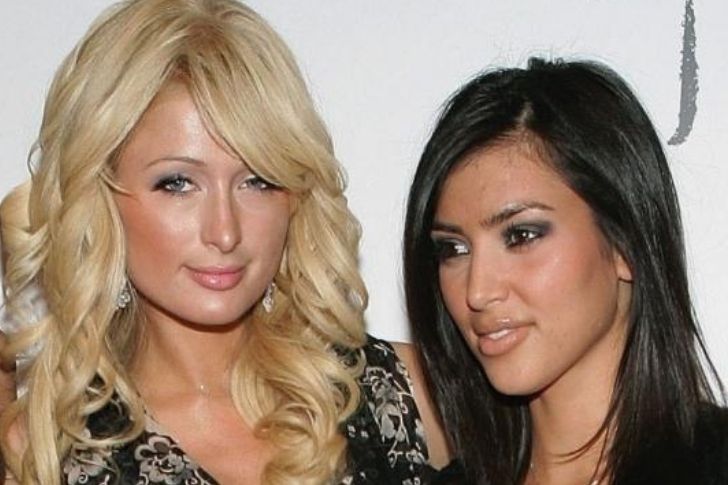 The degree to which Paris Hilton changes besties like she changes designer clothes is astounding. This reputation started when she burned bridges with her childhood friend Nicole Richie. She never talked about what caused the split, however. Next, she and Kim Kardashian also chummed up while the latter worked for her as a personal assistant.
Kardashian was even featured on Simple Life. This friendship wouldn't last either and talk came out that it's because Kardashian couldn't get enough of Hilton's VIP life. Lindsay Lohan was also often seen in parties with Hilton before they ended up on each other's bad side. Dramatic, right?
Lauren Conrad and Heidi Montag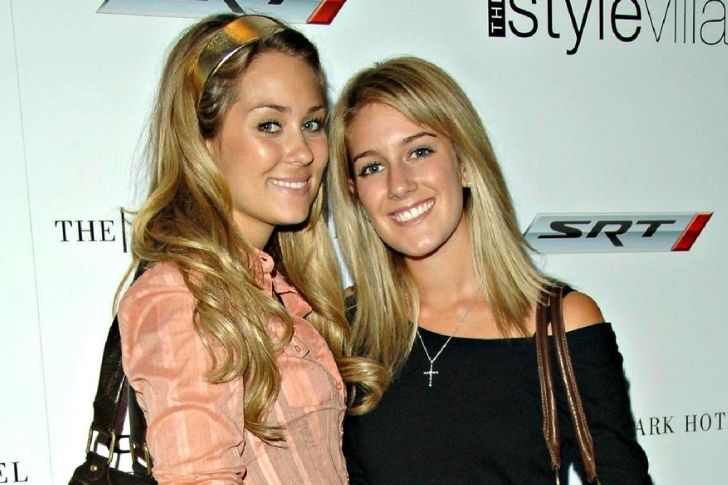 The Hills stars Heidi Montag and Lauren Conrad were first seen on the MTV reality show, which helped them rise to fame. Things began going downhill (pun intended!) for the besties after Heidi Montag and her partner Spencer Pratt reportedly gossiped about the controversial video involving Conrad and her partner.
PerezHilton.com reported that the issue blew up to such an extreme degree that both women had to face each other on set, following a heated argument that was caught on camera during the third season of The Hills. Conrad refuted the report through her website, but the two never mended their friendship after everything that happened.
Kenan Thompson and Kel Mitchell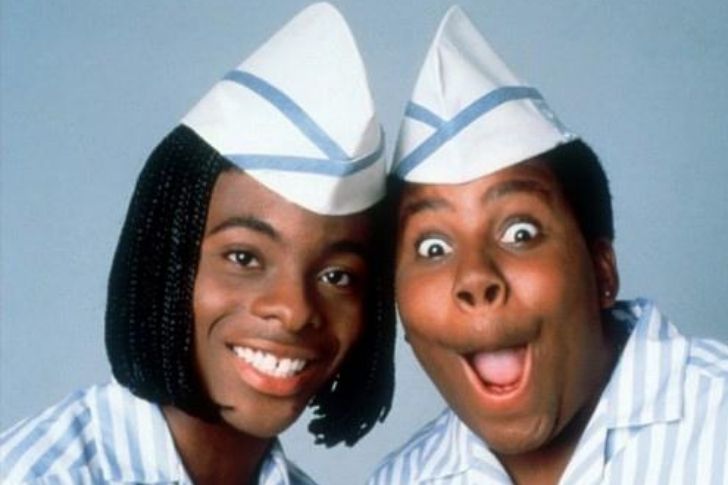 Best friends on-screen and off-screen Kenan Thompson and Kel Mitchell were big names in the '90s comedy scene. However, after they released their 1997 film The Good Burger, the duo went their separate ways. Mitchell said to TMZ that Thompson wanted to pursue a solo career. To his credit, Mitchell respected his friend's decision.
He said they haven't spoken to each other in so long that he doesn't think a reunion could happen anytime soon. Fortunately and much to the delight of their fans, Thompson did eventually agree to do Good Burger on The Tonight Show with Jimmy Fallon in 2015.
Gwyneth Paltrow and Madonna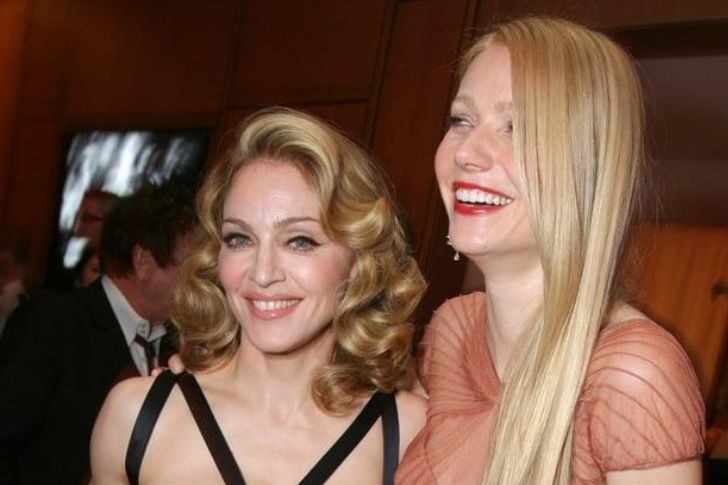 Superstar best friends Gwyneth Paltrow and Madonna used to be each other's main-girl. They even worked with the same physical trainer, Tracey Anderson. When Anderson ended up facing issues, Madonna stopped working with him and urged Paltrow to do the same. However, the actress refused to.
Writing in a GOOP Newsletter, Paltrow talked about Madonna being an "insufferable" friend. Years have passed, but if reports are true, the two blondes still have deep-seated hate for each other. This came to a head during the Met Gala where Paltrow allegedly accused Madonna of trying to take all the attention from Beyonce.
Jay-Z and Kanye West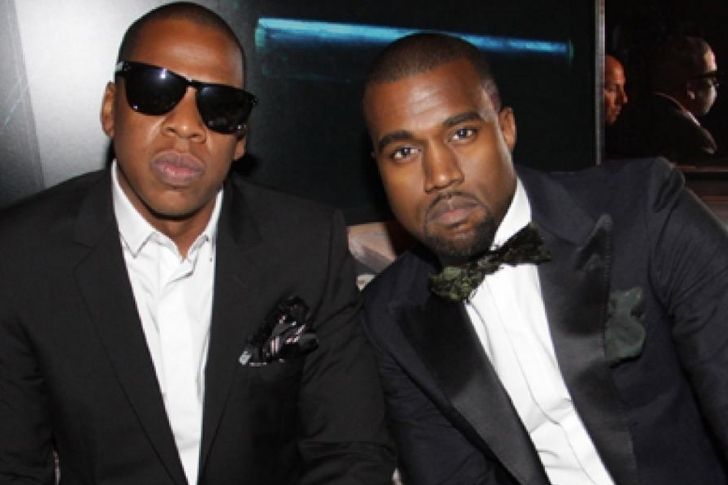 World-famous rappers Jay-Z and Kanye West used to be the best of friends. However, it wasn't long before they shook the hip-hop world following their notorious split. The degree of controversy was quite high when this happened. Channel 4 even made an entire documentary about the end of their friendship.
Apparently, when West and his wife Kim Kardashian got robbed in Europe, Jay-Z did not reach out. West felt abandoned by his brother, especially after going through such a troubling experience. He was even hospitalized for trauma issues after the incident. He threw shade at Jay-Z in a press interview. Jay-Z returned the same favor through one of his hit songs.
Katy Perry and Taylor Swift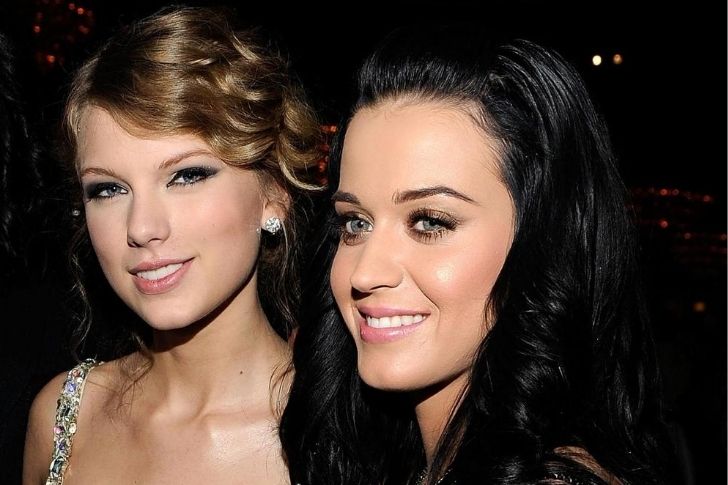 When Taylor Swift's song Bad Blood came out, the entire world started speculating on what it might be about. A lot of them were convinced that it was dedicated to her ex-BFF Katy Perry. The two pop sensations used to be joined at the hip, after all.
Swift tells the media that the reason for their distance is because Perry had allegedly tried to take her staff from her, but some of their fans had other ideas. Many hypothesize that John Mayer could be the reason why the two are no longer friends. To their credit, though, these two have since patched things up.
Britney Spears and Christina Aguilera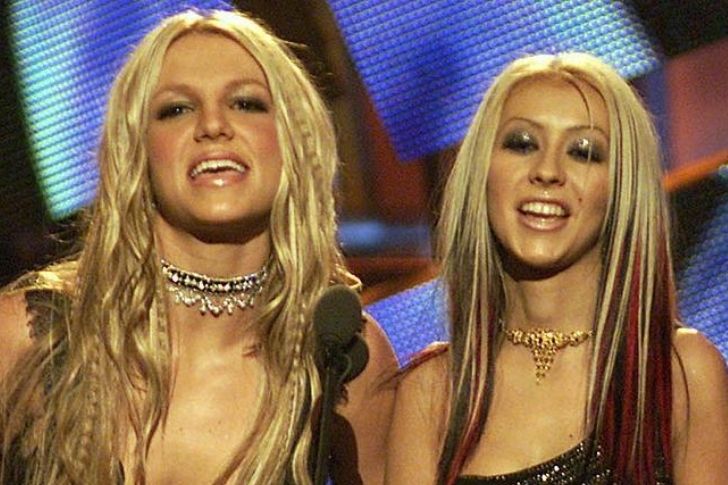 Britney Spears and Christina Aguilera knew each long before they were both considered to be pop princesses. They met on the set of The Mickey Mouse Club and maintained a close friendship even after they both made a name for themselves.
When Blender reported that Aguilera called Spears a "lost girl" in 2003, Spears did not take it lightly. She called Aguilera rude and fake. Perhaps this is also the reason why they were constantly pitted against each other. The investments both stars made to get to where they are right now probably did not leave room for fake friends and shallow friendships.
Taylor Swift and Emma Stone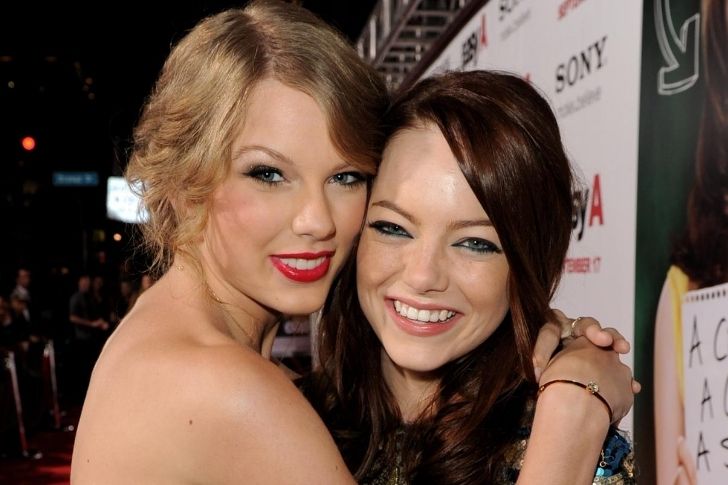 Award-winning celebrities Taylor Swift and Emma Stone used to be BFFs. They were constantly seen hanging out whether in cafes, on leisure trips, and even on set. As times changed and both of them got busier, their friendship seemed to dissolve and just evaporate completely.
Not knowing where the electricity between the two comes from, we're all hoping that it's all just a case of drifting apart. With their equally busy lives and their highly fruitful and public careers, both women might have found it hard to keep up with their usual late-night fro-yo dates. Time is an important investment in any relationship, after all.
Demi Lovato and Miley Cyrus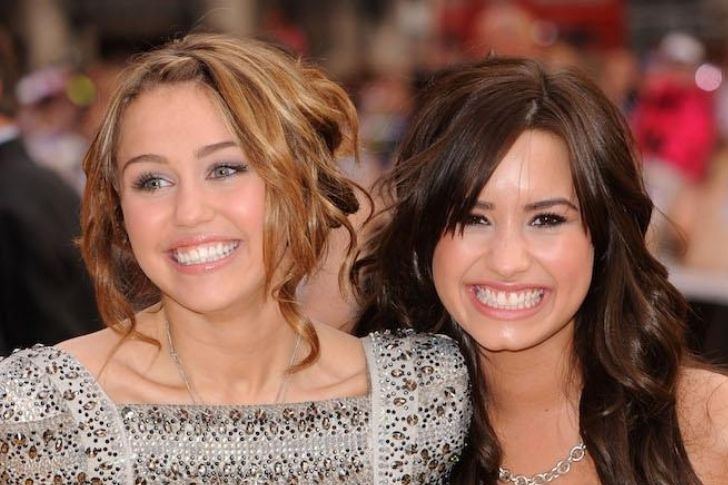 Many of their fans loved the friendship between Demi Lovato and Miley Cyrus. Their relationship blossomed during their time together at Disney. The two had a tight bond and they often spoke affectionately about the other.
Lovato once told Seventeen magazine that because she and Cyrus both have strong personalities, they tend to clash to a degree. Sometimes, even swearing to never be friends again! However, they would often make peace just a few days after. After 2014, however, it seems like the two never got the change to reconcile after a spat since Lovato didn't talk about her fellow Disney star in the same way anymore.
Taylor Swift and Dianna Agron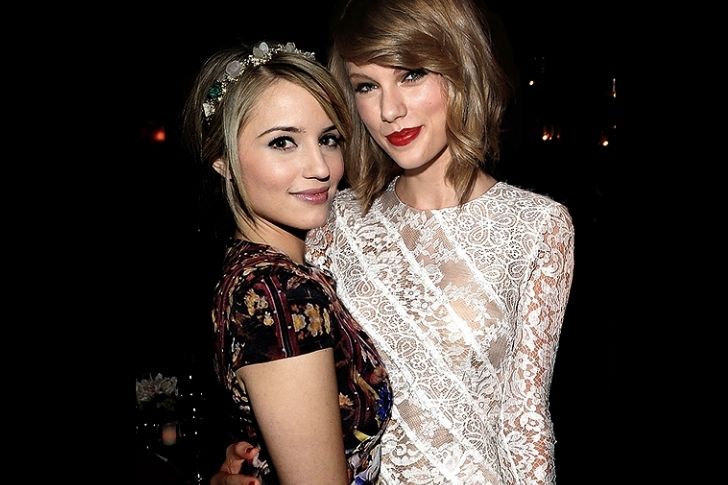 The friendship between these two talented artists brought much delight to fans. They were first seen together in 2011, while out on a loan-free shopping spree in LA. The two were spotted together consistently after that and were also openly affectionate towards each other– even on social media! Swift and Agron displayed true friendship goals, but even this began to fade.
In 2014, Agron and Swift crossed paths once more during the American Music Awards. It was Agron who got up first and approached Swift. Judging by the photos, these two had plenty of fun with their little catch-up chat!
Nicole Richie and Lindsay Lohan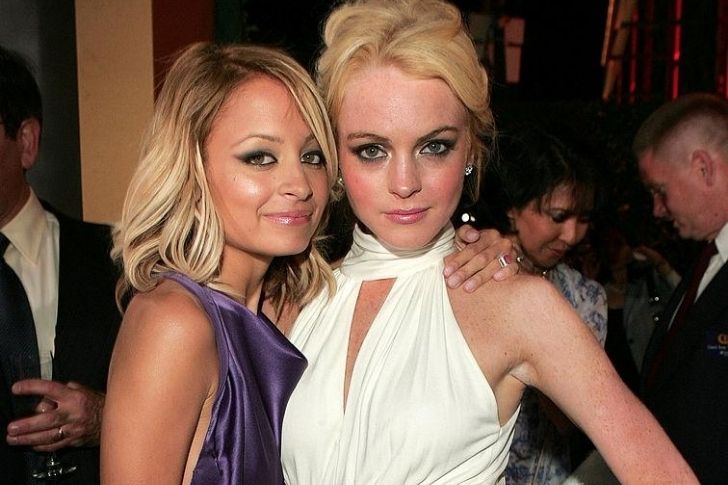 They were part of the infamous clique of socialites from more than a decade ago. This included the likes of Nicole Richie, Lindsay Lohan, and Paris Hilton among other celebrities. The controversial group of frenemies was always in the spotlight. With credit to their nightly outings and scene-causing appearances, the paparazzi and the whole world never took their eyes off them. We have to admit, these girls were always entertaining.
In 2009, Richie had a falling out with Lohan at a party they were both in. Lohan would later reveal to Us Weekly that her group turned on her and that their friendship is over.
Leighton Meester and Blake Lively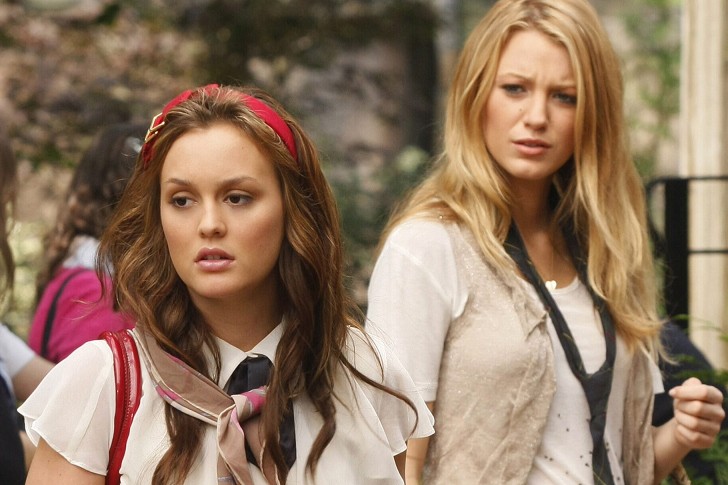 Another friendship that became the envy of many teens was that of Gossip Girl characters Blair Waldorf and Serena van der Woodsen. The actresses who portrayed them also shared a similar relationship, though a degree less dramatic than their TV show counterparts. Leighton Meester and Blake Lively reportedly grew close while filming and this friendship lasted through the show's run.
However, time did get the best of both women and after the show ended, they grew distant from each other. This is not surprising to hear as they both have had major life milestones, including getting married and having their own kids.
Tiffani Thiessen and Jennie Garth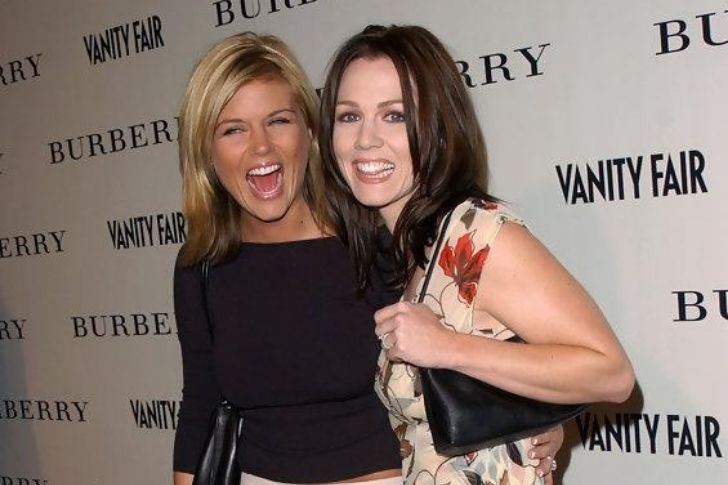 These lovely actresses were once part of the cast of Beverly Hills: 90210. Tiffani Thiessen and Jennie Garth were the ultimate celebrity besties during the '90s. Thiessen told the public that when she was the first cast in the show, she had been bullied by the rest of the cast. A controversial claim, but Garth acknowledged what was said after some time and made amends. This resulted in them being very close.
You would think that this was enough investment for a lasting friendship, but after a while, they eventually grew apart. Thiessen reportedly said that Garth had done something that hurt her, leading to the distance.
Jennette McCurdy and Ariana Grande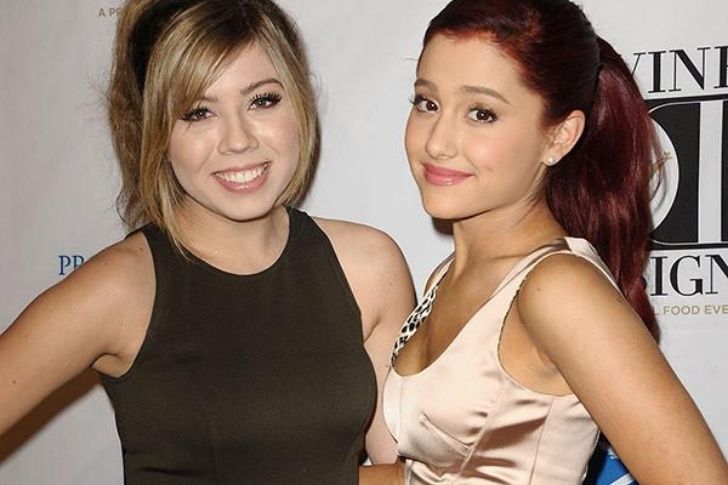 Sam & Cat stars Jennette McCurdy and Ariana Grande became friends on the set of their highly popular show. These two admitted that they often clashed with each other. However, just like any pair of friends would, they were also ready to forgive and move on.
Their relationship is similar, to a degree, with their characters' bond. As time went by and they moved on to other personal projects, they grew apart. Fortunately for fans of the show, this wasn't the end of their friendship. McCurdy assured everyone back in 2015 that she and Grande had an "impenetrable" bond, with credit to both their efforts.
Selena Gomez and Demi Lovato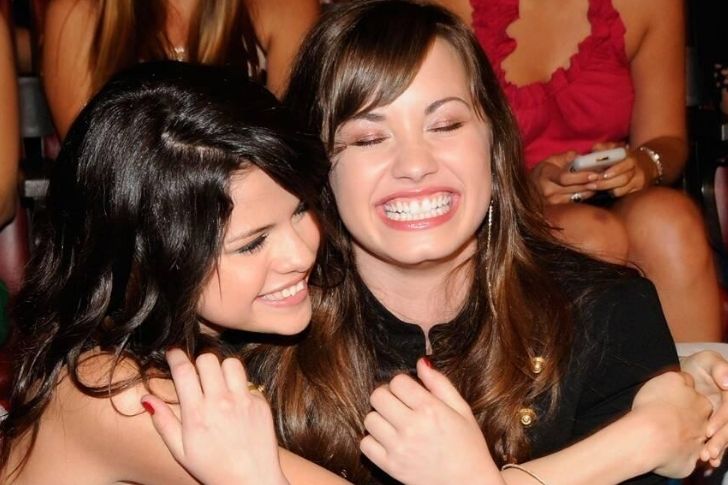 Selena Gomez and Demi Lovato became the ultimate BFF pair back when they were teen stars on Disney channel. Their friendship goes all the way back to when they first met on the set of Barney. Both ended up being successful and even had their own shows on the channel. They were inseparable during those years.
Time changes a lot of things, including people. Gomez and Lovato eventually grew apart as they transitioned into adulthood. Lovato confirmed that she and Gomez no longer talk. It's sad to see that an entire childhood friendship wasn't enough investment for a lifetime relationship when you're in Hollywood.
Rachel Zoe and Brad Goreski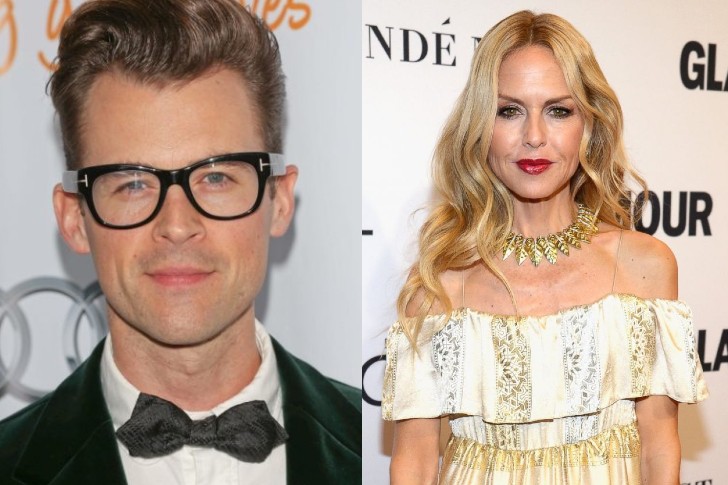 Rachel Zoe and Brad Goreski were the stars of the popular reality show The Rachel Zoe Project. Goreski worked as Zoe's assistant. Their friendship seemed very close and they shared not only their work and their passion for fashion but also a concern for each other's welfare.
After Goreski decided to leave Zoe's team to make a name for himself, the relationship turned sour. There was a lot of electricity between him and the rest of his old team. Though their friendship might be over, no public squabbles have been reported. They always try to keep it civil in front of the camera.
Victoria Beckham and Katie Holmes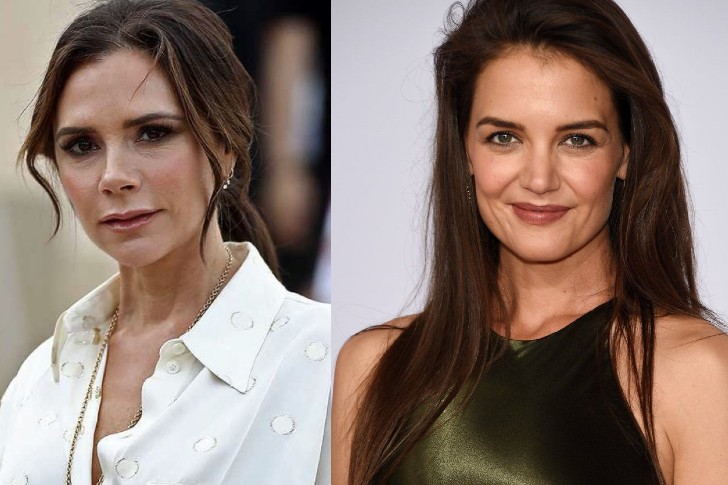 Back when they were friends, these fashionable women even had matching hairdos and were often photographed running away from paparazzi together. Katie Holmes and Victoria Beckham were best buds during the 2000s and they were inseparable.
This is why their fans were abuzz when the two stopped hanging out. After Holmes got a lawyer to manage her separation from actor Tom Cruise, her friendship with Beckham went downhill as well. There were no clear reasons provided by either party as to what ended the friendship, but much speculation has been made by both the media and by their fans too.
Whitney Port and Olivia Palermo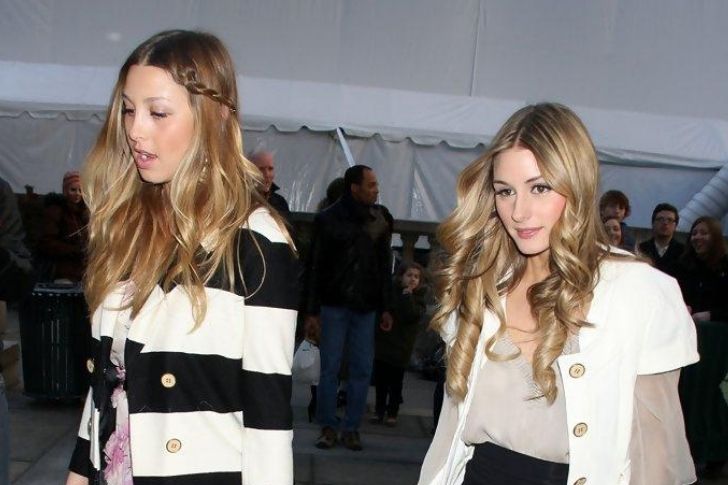 The City stars Whitney Port and Olivia Palermo might appear in plenty of pictures together, but they're not exactly the best of friends. They're the epitome of the classic frenemies who are besties with each other in the public eye but cannot tolerate each other in private.
Being creative with her words, Palermo knows how to slight someone while making it sound like praise. On the other hand, Port verbalized that she didn't like Palermo's attitude around her. With these comments in mind, we wonder how they're still able to be around each other during events. The degree of publicity that they put up with is astonishing.
Ciara and Rihanna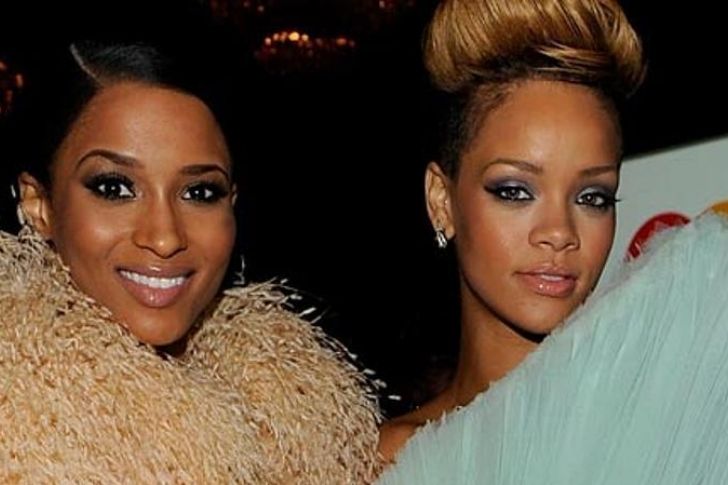 Back in the early days of Rihanna's career, she was best friends with RnB singer Ciara. The two musicians managed to make their mark on the industry, not only with their talent but also with their friendship that many fans looked up to. Following their very public feud on Twitter, however, their friendship soured and eventually ended.
The offensive remarks they threw at each other surprised their followers and tainted both of their reputations. The two of them did apologize publicly, but that wasn't enough to mend their friendship. Credit goes to their publicists for insisting on the apology and preserving both their careers, though.
You've Reached The End