We all want to live a good life, which is one of the reasons why we work hard to achieve the life we want for ourselves and our family. Of course, when we grow old, we want to be able to enjoy and spend the remaining days of our lives with nothing to worry about. Most of us look into a good retirement plan and seek out financial advisors to guide us with our decisions and get our money's worth. But a retirement plan is not all about money, since we also want to ensure that we will be retiring in a suitable place for us.
HUNTSVILLE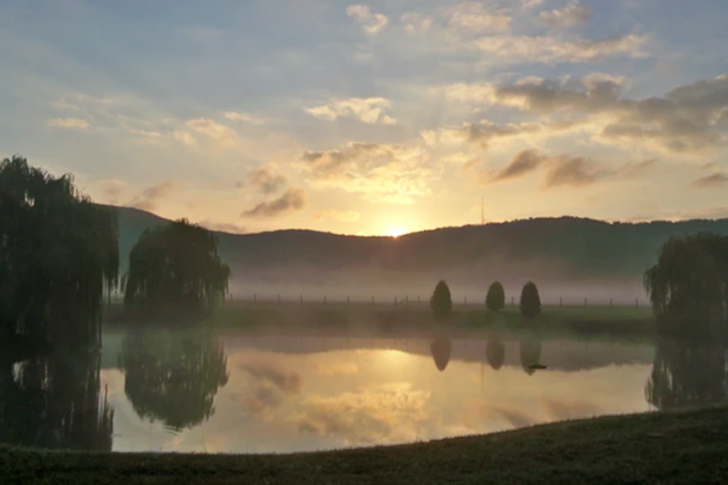 With a cost of living that is 6.1% below the national average, Huntsville in Alabama is one of the top choices in our list. The taxes and cost to live in the area are at a minimum, and in contrast, they are quite charitable in terms of giving income to their retired citizens. It is easy to spend a good day enjoying the cool breeze at a nearby beach or maybe play some golf with family and friends without having to worry about money management. To top it all off, its population is under 200,000, which will be different from the hustle and bustle of the city.
ANCHORAGE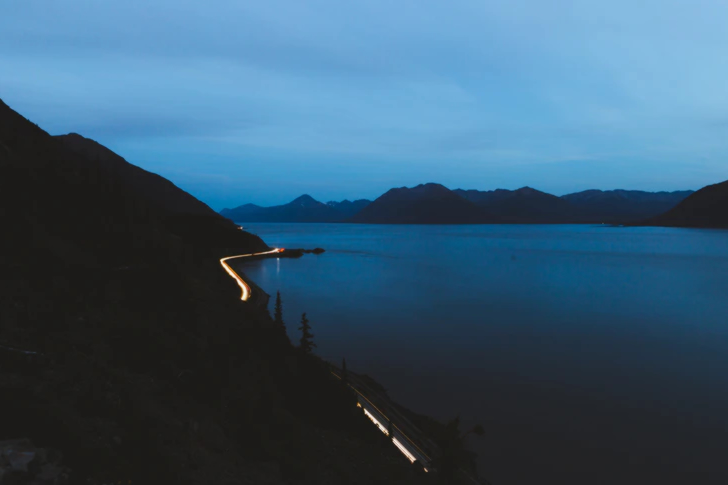 If you are seeking an adventure into the cold icy lakes and wilderness, look no further; Anchorage provides this experience while being the largest and least expensive city in Alaska. The cost of living may be higher than the average US state, but this is not a problem with an annual dividend provided on top of the constant salary that each resident receives. Certainly, one can earn much while going to the city's movie theaters and malls without worrying about bankruptcy. An escape to Alaska may just be the adventure you are looking for upon retiring.
PHOENIX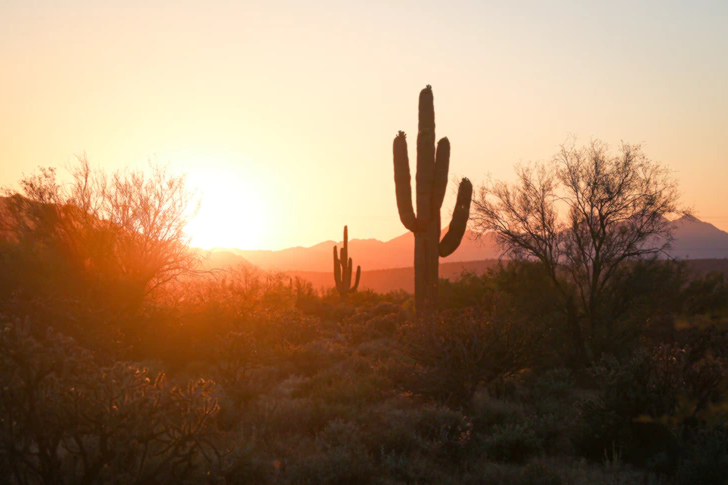 If you do not mind a high cost of living in a city with approximately 1.6 M residents, Phoenix, Arizona, maybe the city for you. It offers everything, from a world-class food experience to cultural attractions. To top it all off, the Grand Canyon and its amazing scenery are right around the corner. If you had spent your life making investments, earning from these, and not knowing where to spend all that cash, Phoenix is the perfect place for you. You can enjoy a wide variety of luxurious choices from cuisines to shopping.
FAYETTEVILLE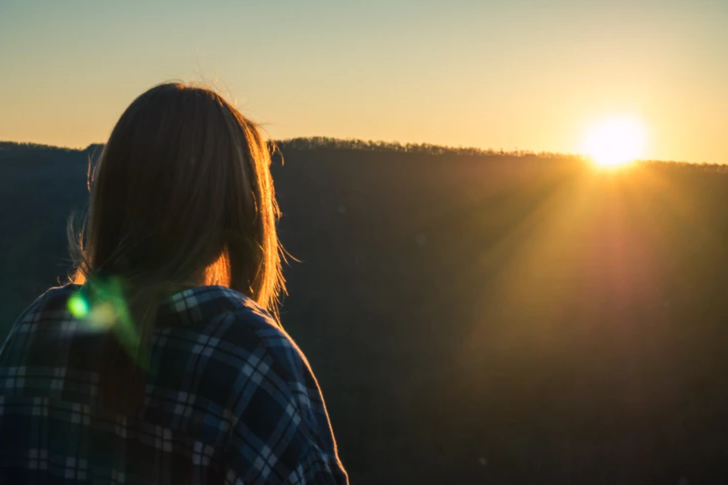 There is a saying that goes, "life is art, live yours in color," and what better way to live a life full of music and art than Fayetteville, Arkansas. In a secure and happy community with friendly citizens, Fayetteville may just be the best retirement getaway. To top it all off, it offers several outdoor attractions such as hiking and biking at the nearby mountains as well as a low and affordable cost of living. Call a moving company immediately and make your way into the city of smiles, music, soul food, and art.
CARLSBAD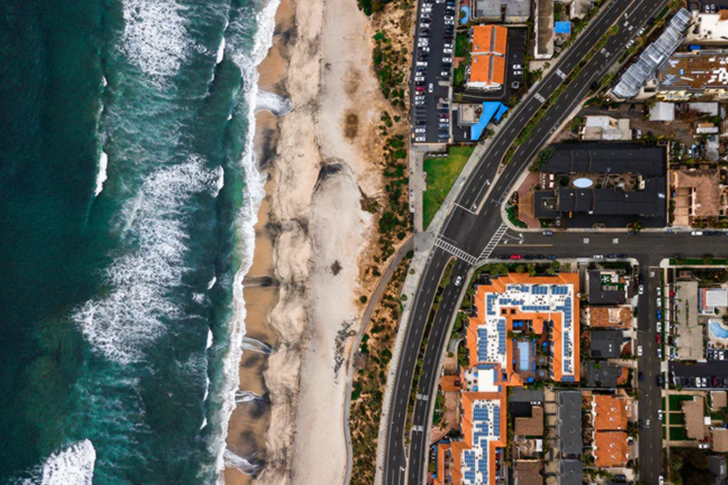 The next retirement getaway is for the beach-loving, summer enthusiasts who are always on board for an unexpected adventure. With a range from a low 45 degrees to the high 71 degrees Fahrenheit, Carlsbad offers many attractions with sunny skies but at an expensive rate, given that it is in California. Why rent your own place in the city when you can go to a retirement home with views of the beachy shores. Enjoy having quality home security, walking the hiking trails, and taking part in artsy events in the midst of sunny California.
DENVER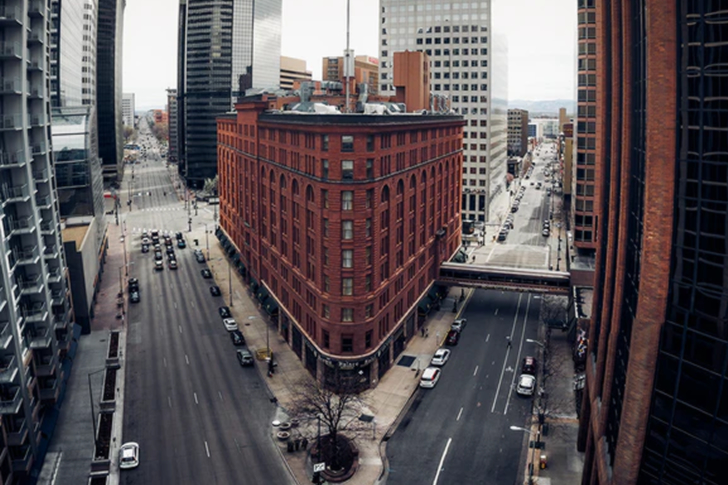 A mainstream city like Denver, Colorado, may not be the dream city up on your list, but for those who want to retire in the middle of the hustle and bustle, Denver definitely is the place to be. A high employment rate and a stable economy are but a few of what Denver has to offer; it also has a very active community of seniors. Some may dream of a getaway to a private island or to the mountains, but for attorneys and professionals, the ultimate dream may just be to stay healthy in the middle of the busy streets of the city.
MIDDLETOWN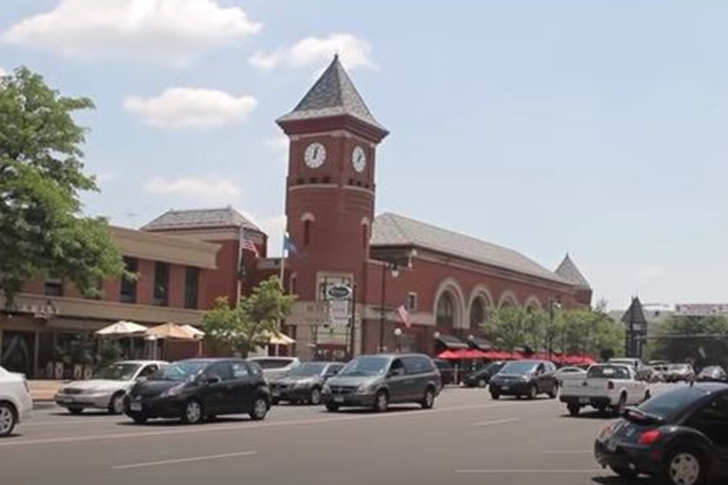 City security is a very big factor when choosing for a place to retire in, and Middletown, with an average of 49 violent crime reports in a year, definitely should be one of the options on the list. The city may have a high cost of living, but it is assured that the income of its citizens can cope with this cost. Each citizen could afford the water and electricity bills along with the needs of the family, given the average income of an estimated $91,000 a year. To top it all off, restaurants, attractions, and stores are also open around the city for leisure, absolutely fit for retirement.
MILFORD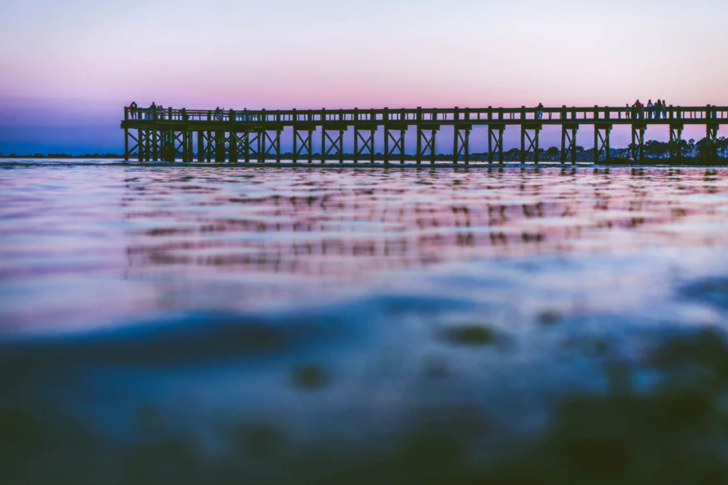 A popular beach town to retire in would be Bethany Beach in Delaware, with a crazy 83.2% above average cost of living rate. This would not be any problem for the wealthy with unlimited credit, but if you wish to save some cash while residing in one of Delaware's famous beaches, Milford is the place to be. Only 10 miles from Slaughter Beach and 20 minutes to Bethany Beach, Milford offers a lower cost of living with great spots around the city such as the Mispillion River, and shops and restaurants, museums, and even a local theater group performing at Riverfront Theater.
CAPE CORAL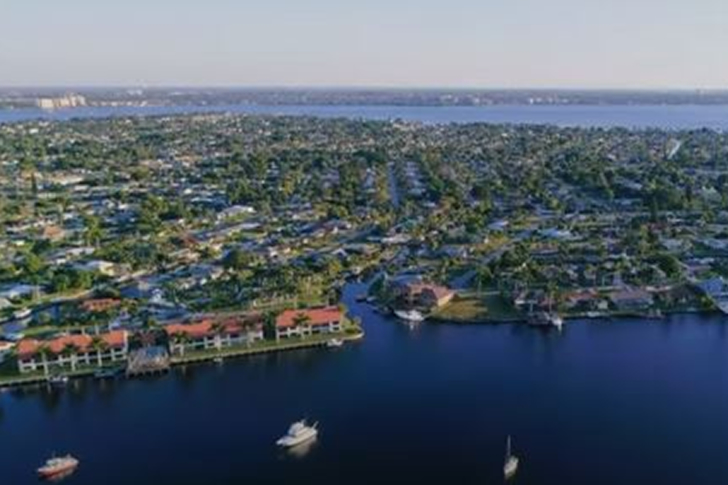 Yet another beach town, you might say, but Cape Coral differs from the rest of these towns by offering any and everything under the sun at the cost of living under the national average. Imagine living in beach houses with wooden flooring covered in sand and smelling the fresh salty scent of the sea. Cheap living while still being able to boat, fish, swim, play tennis, walk at the park, and absolutely anything you can think of, who would not want to live in Cape Coral?
AUGUSTA
Augusta is the perfect city for retirees searching for a mix of the rural and the urban. With one view of the city offering you skyscrapers and the other view showing the Augusta Canal and Savannah River, what more is there to ask? Your grandson could be finishing his finance degree at Augusta University, ready to apply for corporate, while you could be relaxing and kayaking along the canal in the same city. What's more shocking is that despite being a modern and busy city, Augusta remains one of the most tax-friendly cities with a low cost of living.
TROPICAL PARADISE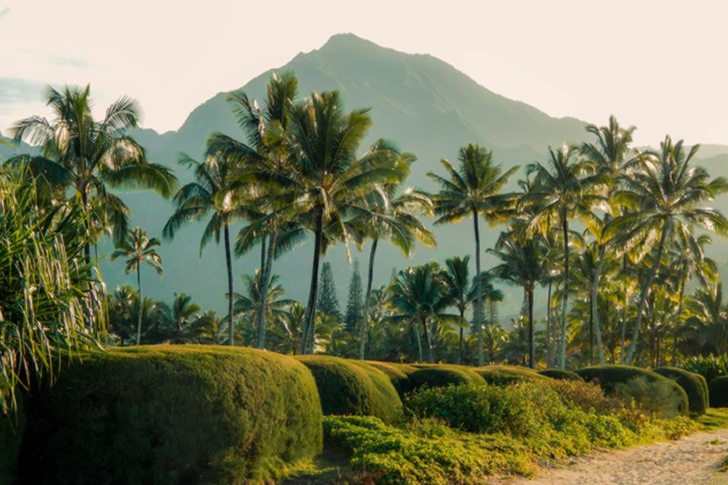 When we see or hear the word vacation, we have different places in mind, some might prefer big cities with grand hotels, and some would prefer beaches or an island life and get consumed with nature's bests. If you are looking for places to retire and you would prefer peace and quiet but have the opportunity for adventures whenever you're feeling energetic, then you might want to consider looking into Hilo, Hawaii. The island offers pristine rainforests and waterfalls for those who prefer the calmness of nature and Hawaii Volcanoes National Park for those who have adventurous hearts. The Big Island gives you the best of both worlds, but the cost of living is a bit pricey, so it would be wise to have your investments on a good retirement plan.
FISHING IN IDAHO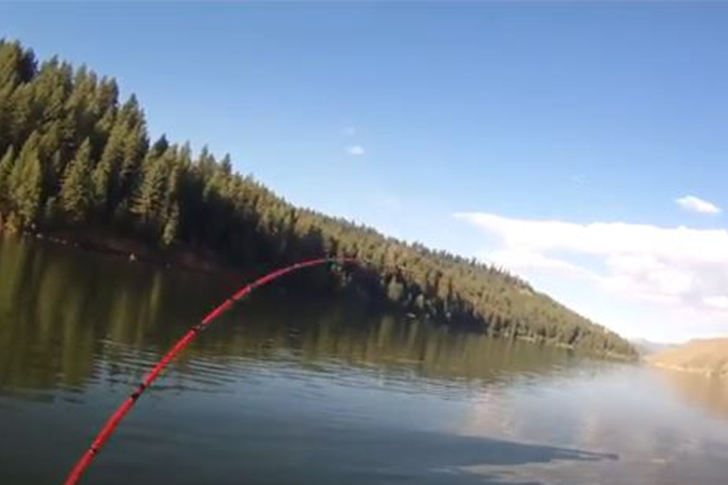 Have you ever tried fishing? Did you notice that most people that are into fishing are older people? I'm not so sure why that is the case, but maybe for some reason, it is quite a relaxing hobby. You just sit there, inhaling the fresh air, thinking about the entirety of life, while you wait for the fish to take the bait, and with that, you have your today's lunch with minimal effort. If you're into this peaceful living, then check out Idaho Falls in Idaho City. This place is perfect for a lot of activities such as camping, hiking, boating, and of course, fishing in the magnificent falls, and you wouldn't worry about expensive home finances since the cost of living there is lower compared to the national average. It's quite a deal!
HUMBLE YET STUNNING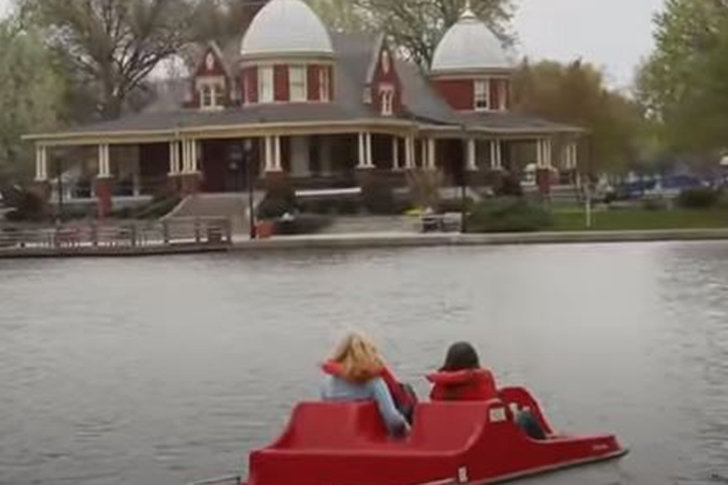 Are you into the city living but still wants the suburban feels? Peoria, Illinois, might be right for you. You might be living in a city without the worry of needing personal loans because this place might have stunning skyline buildings and all that jazz, but the housing costs for retirees are pretty much affordable. It is 20.8% below the national average, and nursing home rooms cost roughly $6,000 a month. Aside from its already developed city, a lot of money has been placed on its developmental projects for further improvements. Aside from city life, Peoria gives you the taste of nature with its 64 park sites for outdoor activities of your choosing.
GO FORTH TO FORT WAYNE!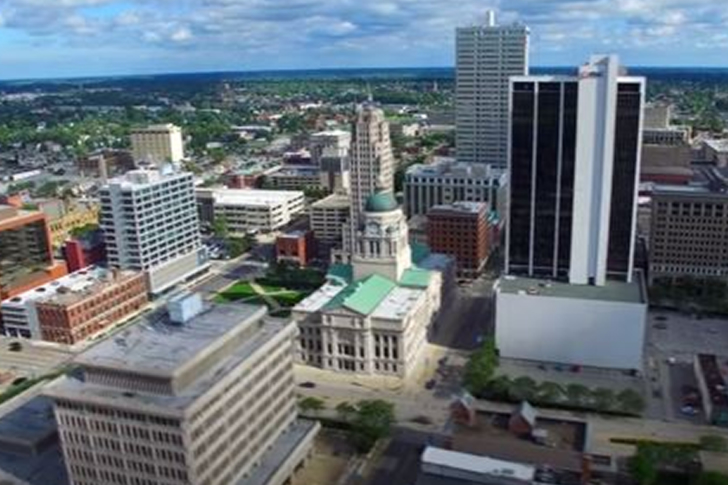 Some say that in order to get the best things in life, a huge investment must be made, but that's not entirely true. Aside from its affordability and the cost of living for retirees is 11.5% below the national average, Fort Wayne gives you artistic sceneries and fun activities to look forward to like the Three Rivers Festival held every summer. There are also areas for canoeing, kayaking, boating, and other water leisure activities and parks for hiking and other outdoor fun. If you are a huge jazz fan, Richmond, where the earliest jazz was recorded, is only 2 hours south away.
CITY LIFE RETIREMENT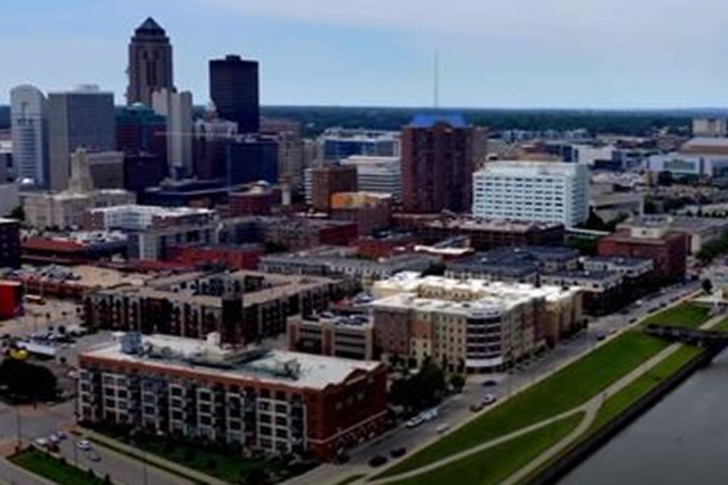 If you're fond of city life and looking for good places to retire with minimal investment required, then Des Moines is the place for you. Aside from the low cost of living for retirees, it was ranked fifth as one of the best places to retire by the Milken Institute. It also has a lot of health care facilities to cater to your needs. There are a lot of interesting things to do and visit around the city, like museums, parks, zoos, gardens, and other recreational areas. There are also Broadway shows for the theatrical enthusiasts, casinos, and more!
LITTLE APPLE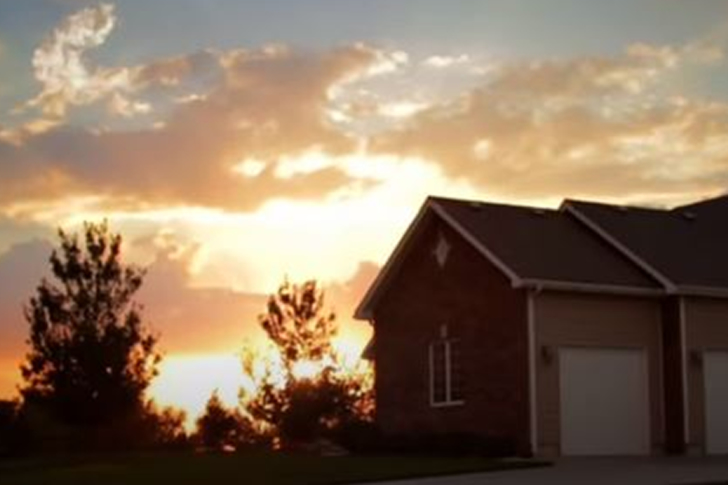 Living in a city as extravagant as New York is really expensive, no doubt about it. Manhattan, New York costs 123.5% above the national average for the cost of living for retirees, and home finances cost 406.2% above the average, which is just too much and not optimal if you're retiring already. On the other hand, Little Apple gives you comfort and simple living at a low cost. Manhattan, Kansas, costs 17.2% below the national average for retirees. There are few good colleges to choose from, and the University of Kansas Osher Institute offers courses for their people that are 50 years old and above. You continue to acquire more knowledge even if you're retired, how cool is that?
BLUER PASTURE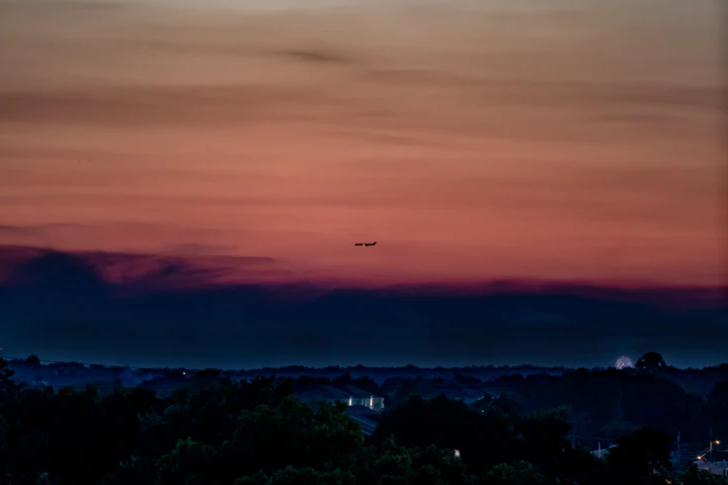 If you love fried chicken, you must have tasted the delicious Kentucky Fried Chicken, which originated from Kentucky. Now, fried chicken is not the only thing this place could offer. In Lexington, Kentucky, there are tons of interesting things in store for you. Aside from horse racing fans and bourbon lovers, there are also historic state parks and hiking trails. For art enthusiasts, they have Broadways, Opera Houses, galleries, theaters, and school for the arts, too. If you also want to clench your thirst for knowledge, Osher Lifelong Learning Institute is also here offering different courses to choose from, around 50$ for locals 50 years old and above. You will definitely get your investments worth in this place.
HUB CITY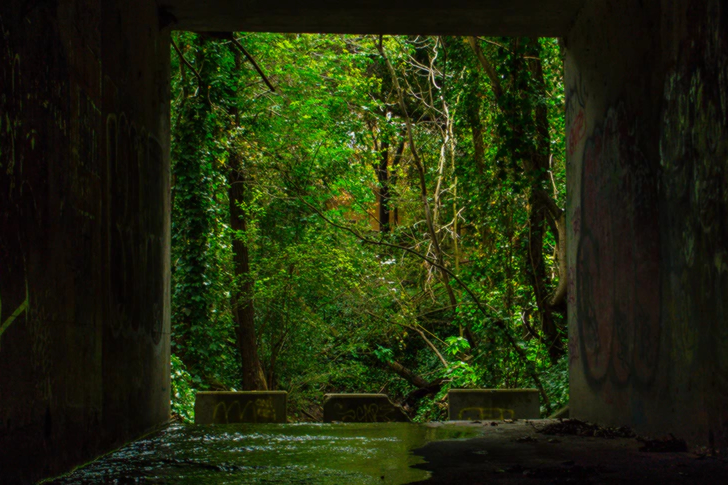 Looking for places to retire with a rich history and culture? Check out Lafayette in Louisiana. It is known as the Cajun Capital City. You will definitely enjoy the rich culture, its spicy food, the people, and its nature. Lafayette, which is the fourth largest city in Louisiana, has a lot of areas to enjoy for nature lovers, such as rivers and swamps for fishing and boating. It is called "America's Happiest City" by Wallstreet Journal's MarketWatch. It also offers a lot of neighborhoods to choose from depending on your preferences. If you're the adventurous type, Lafayette has a suitable climate for all sorts of sports all year round. You'll never run out of interesting and fun things to do and doesn't cost you much of your money loans for retirement.
GREAT NECK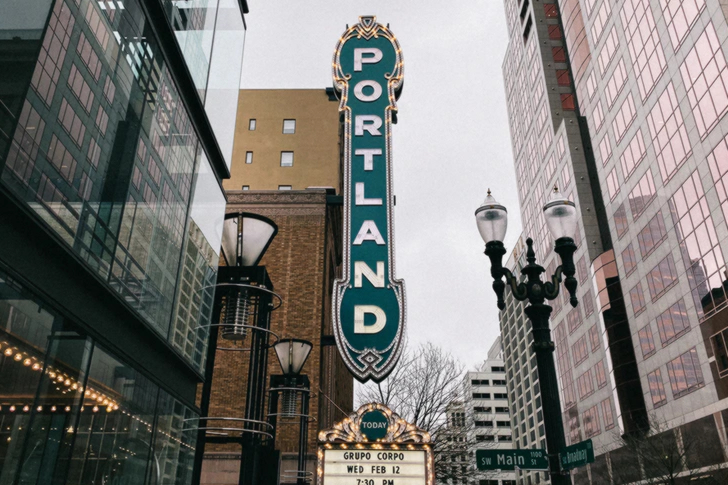 When you're planning for your retirement you would probably picture out having a very long vacation when you can just relax and do whatever you want to do without worrying about work. While still young, you look into investment planning and hustle hard to afford your desired retirement plan. There are a lot of places you can retire with reasonable living expenses and will still make your retirement life exciting and fun. Portland has a lot of things to offer you. It has a rich historical background and it is America's 20th Largest Fishing port, which is the closest U.S. transatlantic port to Europe. Like what you usually look for in a place, Portland, Maine has a lively downtown with its stunning urban feel. They have museums, boutiques, and beaches, where you can do all sorts of water leisure activities and even skiing during snow season. You'll never have a dull moment here.
EASTON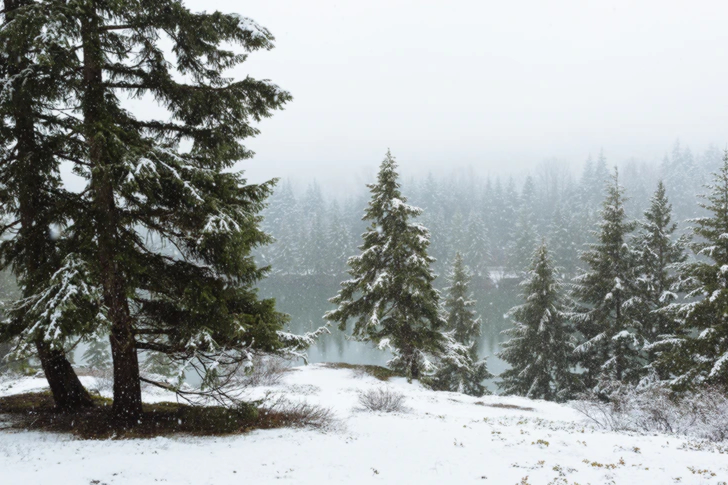 Full of history, culture, and the arts, Easton will definitely bring you a blast from the past. The neighborhood is a small town situated in Maryland, filled with energy and life, as well as offering a wide selection of town art galleries, boutiques, and restaurants to choose from. In a peaceful yet lively town like Easton, what could go wrong? Years of investment money certainly will be put to good use with all the activities available for the old-timers; one could spend some time boating, fishing, and even canoeing on the nearby bay, Chesapeake Bay, on a perfectly sunny day.
PITTSFIELD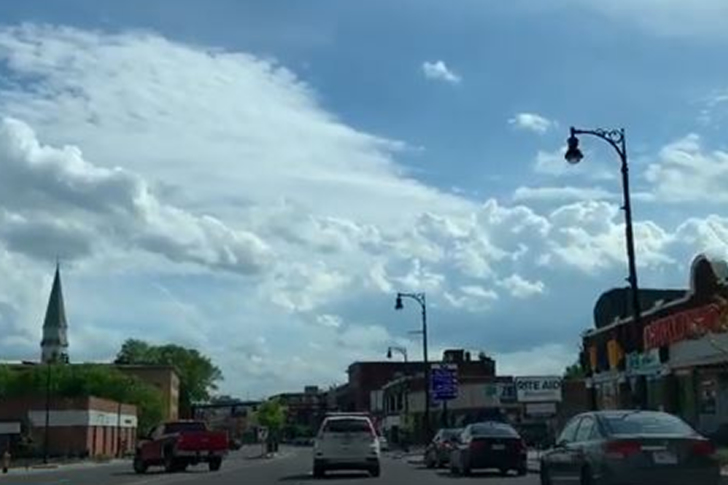 In every season throughout the year, Pittsfield, Maryland has definitely something to offer; from fishing under the summer heat and leaf peeping during fall to skiing down the snow and camping during spring, Pittsfield will definitely keep you occupied all year long. There is no need for constant worrying about day-to-day bills and money management anymore because Pittsfield is both affordable and inviting. Not to mention that Pittsfield also offers nearby world-class orchestra groups performing in the Tanglewood Music Center as well as stellar contemporary art exhibitions held at different local Massachusetts art centers.
ANN ARBOR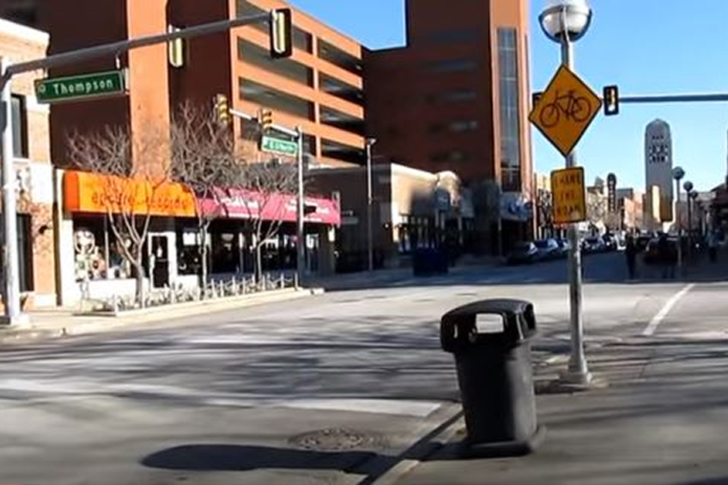 For all the sports buffs and community people out there, Ann Arbor, Michigan may be the town to retire in. Proudly housing the University of Michigan, this college town boasts of several athletic or sporting events as well as a rich culture and heritage. The health care facilities for aging individuals are also credited as being very active and superb in Ann Arbor, which is run by the University of Michigan's Geriatrics Center & Institute of Gerontology; and although Ann Arbor is perfect for retirees, it leans toward one of the more expensive choices in this list for cities or towns to retire in.
MANKATO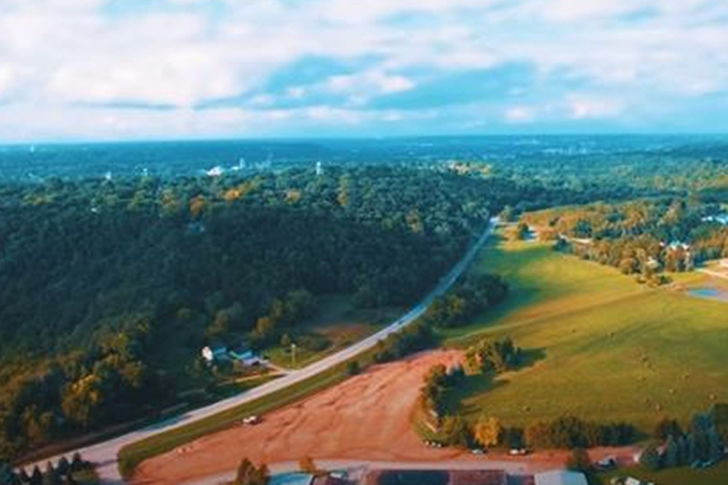 Although the income of residents in Mankato is still quite low, the local economy has been steadily growing throughout the years. Mankato offers a great community for those who love skiing and exploring around the cold winter. It also offers a variety of shops, food cuisines, and entertainment establishments that will get your credit card payments' worth. There are several future plans for Mankato, Minnesota that is in the process of construction in order to provide an efficient and reachable living to the retiree population around the area; this is to provide shops, restaurants, and even parks at walking distance from the housing complexes.
JACKSON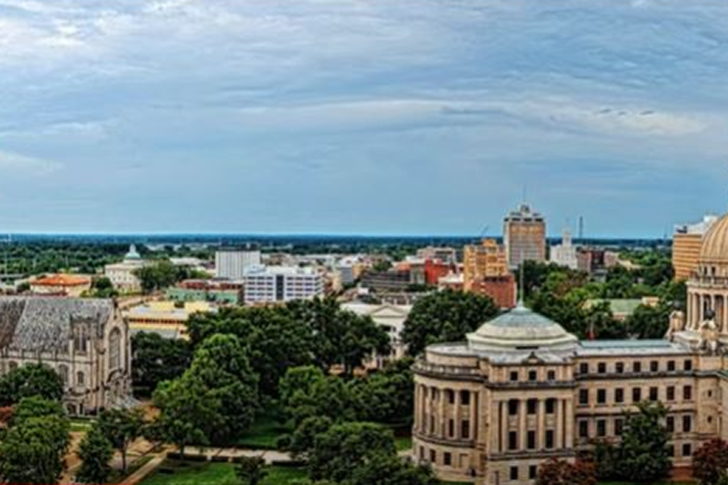 Who doesn't love a town filled with soul and blues? Jackson, Mississippi offers a variety of high-class medical facilities that are perfect for the aging population, and to top it all off, the cost of living is at an immensely affordable rate with surprisingly low taxes. Jackson is also known for making worldwide recognition in the music and dance scene, specifically in ballet. People from all around the world flock to Jackson to see the grace and passion exuded in every pirouette of the ballerinas, and so would you. Whether you are a lively dancer yourself or a serious attorney who knows nothing about the art, seeing a glimpse of a ballerina's movement will definitely become a moment to remember.
KANSAS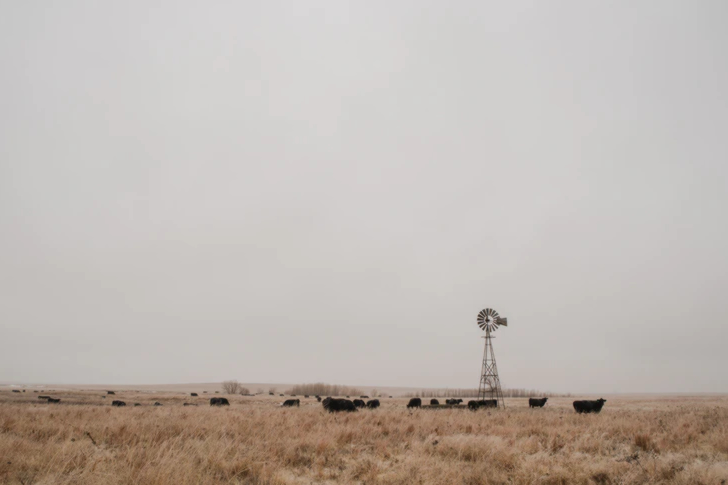 Nothing is better than to retire with some authentic good-old-fashioned barbeque, as some may say, but Kansas City offers more than just a delicious array of food. It boasts of Jazz, art, and sport that is known all across the United States of America, football. The city also has its very own university and a selection of theme parks in the case that grandchildren are in the picture. Legoland, The Sea Life Aquarium, as well as the Kansas City Zoo will definitely keep the kids busy and happy all around the city. Above all, you might be looking at all these choices thinking that you've signed yourself up for bankruptcy, but you've got it all wrong. Kansas City actually has a cost of living lower than the national average, which makes it the perfect city to retire in.
BOZEMAN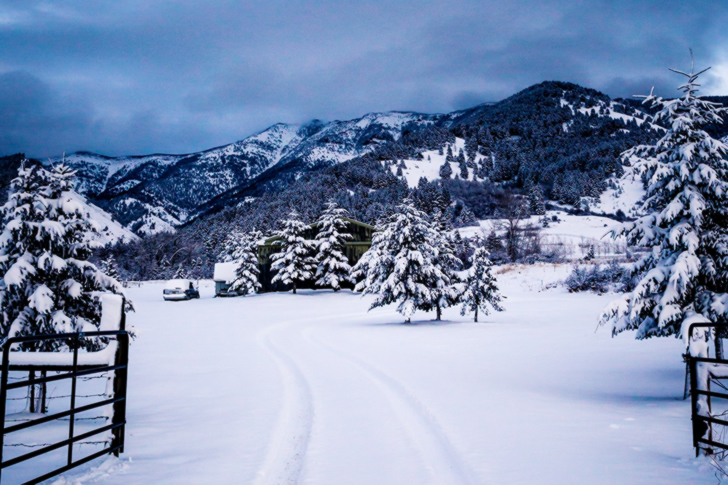 For lovers of the wild and the great outdoors, Bozeman in Montana might be fit for you. At an average cost of living, Bozeman offers you several adventurous options for activities including fishing, hiking, mountain biking, and hunting, to name a few. This is because Bozeman is surrounded by natural forests and mountain ranges, perfect for outdoor activities. It is also a college town, home of Montana State University, and has some options for dining and several shops around town. Why worry about home security and retiring in a suburban home when you can live life to the full out and about in the great outdoors?
LINCOLN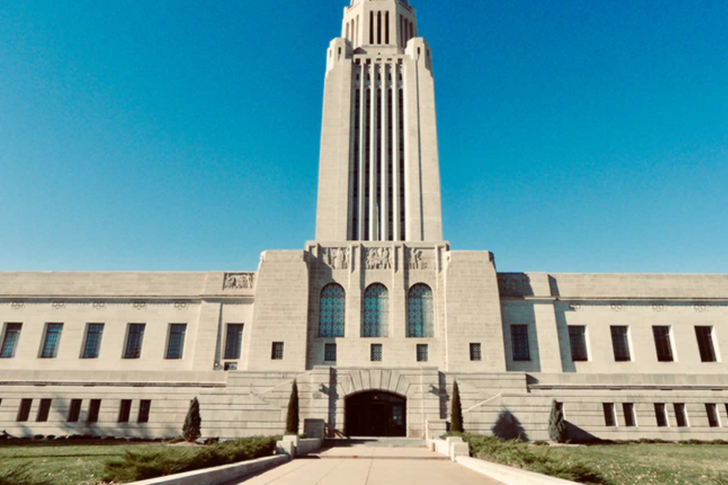 Lincoln, the capital city of Nebraska, can give you a wide array of entertainment options that would definitely keep you occupied during your retirement period. From restaurants and over a hundred parks to museums and theaters, retirees will definitely be out and about around the city with the many attractions it has to offer. Lincoln is also equipped to accommodate both the young and the old with a local university as well as a college, and also established healthcare facilities fit for geriatrics patients. Certainly, bringing your family along with you to Lincoln, Nebraska is a very affordable investment that would only serve benefits in the future.
RENO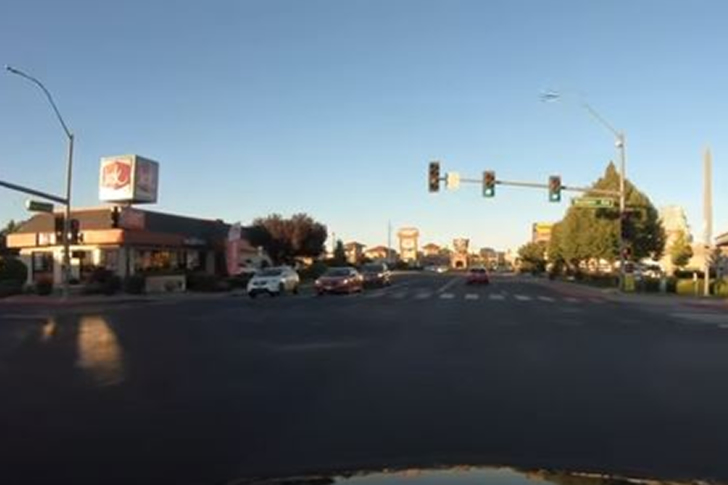 Reno may not be as big as Las Vegas, but it can offer you just as many establishments that will make nights even longer and fun. As "The Biggest Little City in the World," Reno in Nevada boasts not just of the nightlife and casinos that it offers but also of restaurants and the arts. Not to mention that the Sierra Nevada as well as Lake Tahoe are nearby for outdoor adventures such as fishing, boating, camping, hiking, and many more. Perhaps the electricity bills for keeping the lights around the city are at a maximum, but that is for the cost of showcasing its beauty and grandeur all night long.
LACONIA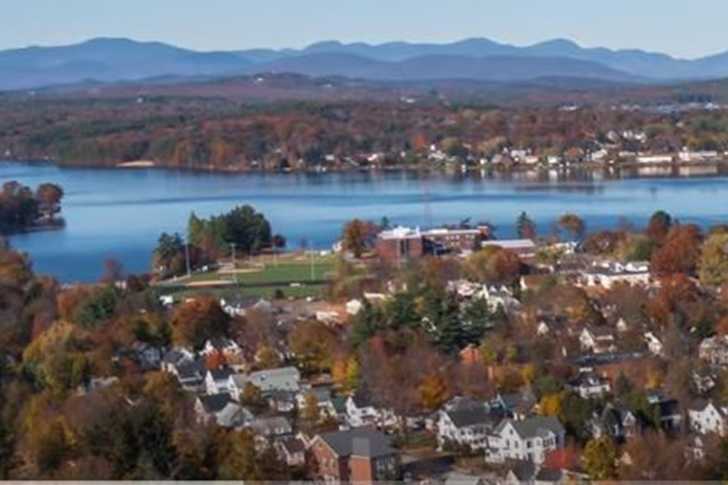 Despite being close to the expensive cost of life in Manchester, Laconia can offer an extremely different cost of living which is below the national average cost. Topping it off is a large amount of average income salary around the area. As "The City on the Lake," Laconia is famous for several outdoor activities from water sports and ziplines to winter activities. Laconia may just be the escape from the corporate life of insurance companies or the stock market that you need with its various community events, carnivals, and fairs that will definitely keep you entertained on your retirement period.
OCEAN CITY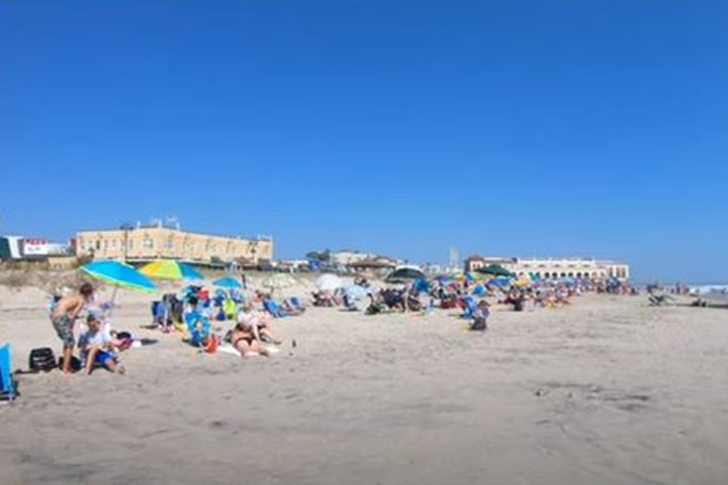 Ocean City, New Jersey, is another option for when you want to get your investment money earnings spent to its full potential. Undoubtedly, Ocean City may not be the most cost-effective retirement area since large amounts of the budget have to be spent on housing and security from storms and floods; nevertheless, it definitely is one of the most beautiful places with an eye-catching view of the sunset and the ocean. For the aged people who aspire living close to the sandy shores, long boardwalks, and the famous Atlantic City, look no further because Ocean City will definitely tickle your fancy.
ALBUQUERQUE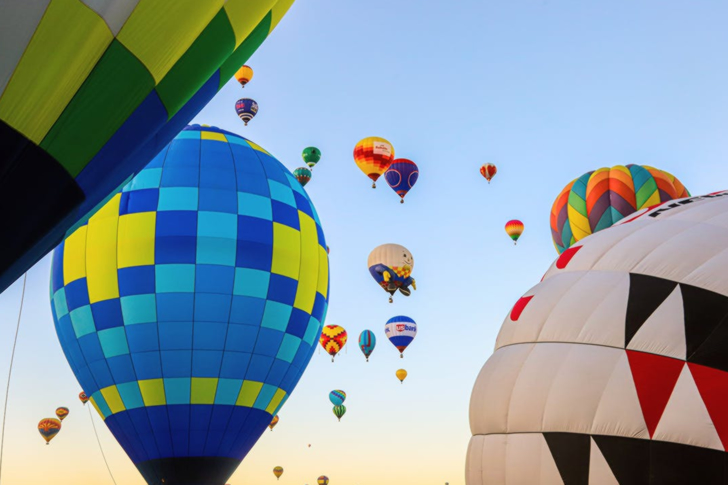 With a city full of sunshine and city lights, Albuquerque dubs itself as a low-costing city in the midst of New Mexico, and although the costs of living in this beautiful city are at a low, the incomes residents earn in this city reflects such cost, with a poverty rate of 9.9% for citizens aged 65 and above. At this rate, even paying for gas would be expensive, but Albuquerque is on this list due to its mountainous activities, hot air balloons, local nightlife in casinos, and even for sports such as golf. All the more that this city offers includes a wide variety of food, shops, and culture.
ROCHESTER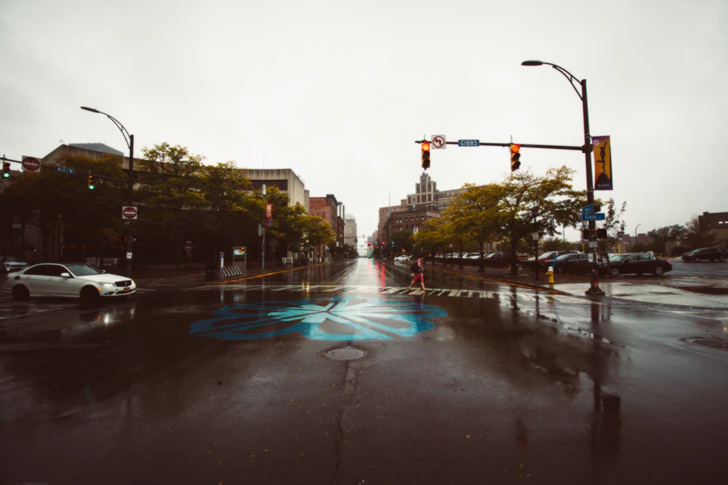 Living in New York will surely be a costly budget on your wallets, but not in Rochester. Rochester is a city that offers an affordable cost of living below the national average with affordable housing units in New York. So, save up your electricity for the snowy weather because as snow falls, heaters and fireplaces are the only means of heat inside your homes in the beautiful state of New York. In the summertime, hiking and going around the city attractions and museums are only but a few of the fun and adventurous things you could do around Rochester, New York.
DURHAM-CHAPEL HILL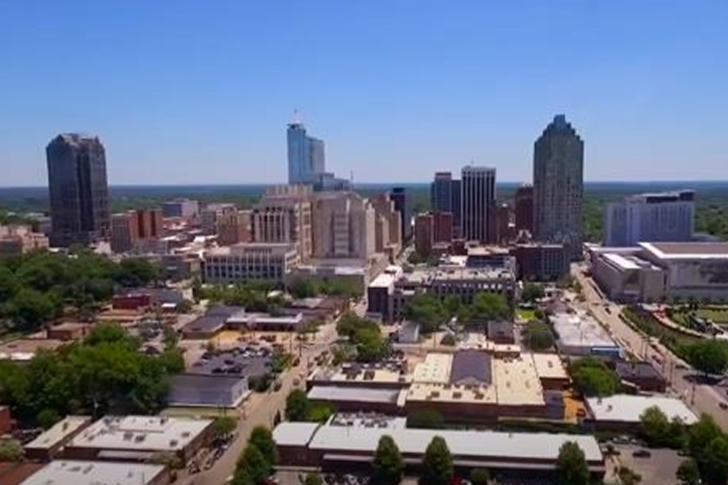 The Durham-Chapel Hill area in North Carolina is definitely an option to think of when finding a place to retire in, with its highly recognized quality health care services for aged individuals; economic stability and affordability; and not to mention the evidence of cultural and recreational attractions and activities offered around the area. It is also the home of two of North Carolina's prestigious universities, namely the Duke University and the University of North Carolina, who both take credit in the development and growth of the quality health care system practiced and offered to the aged population around the area.
FARGO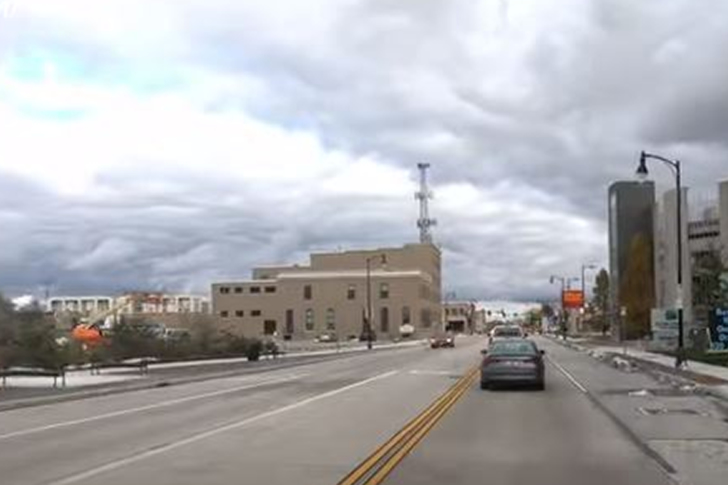 Dubbed as the Peace Garden State, North Dakota is definitely a pick for being one of the best places to retire in. Fargo, North Dakota, to be specific, is known to be the most affordable area around the state that can also offer a variety of local activities to choose from. Sporting competitions and musical theater events are also some of the activities around the metro, which serve as good sources of entertainment. Though keeping warm may be an issue because temperatures can go down to a freezing 0 degrees Fahrenheit, but this shouldn't be a problem for those who love the winter climate.
CBUS BOUND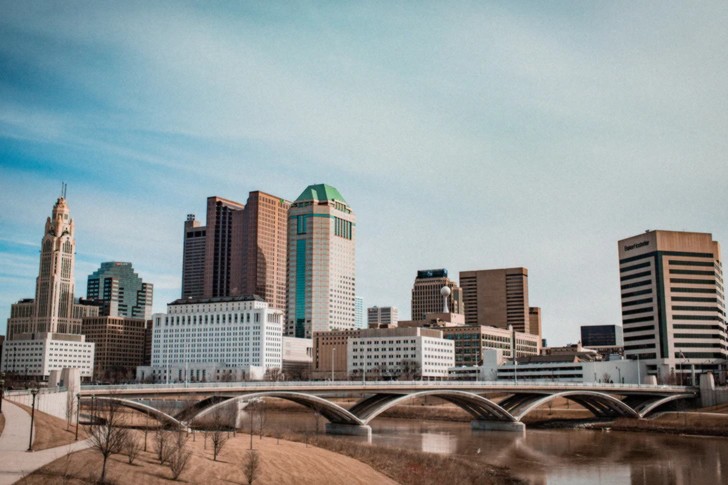 Columbus, Ohio is the 15th largest city in America, it has a city population of over 800,000 and is one of the liveliest cities with all of its festivals, sports events, concerts, and cool beautiful spots to explore like the Park of Roses. It was called a few names before, including Cowtown, Cbus, and Arch City which was its name in the 1800s. This name originated from the city's arches built to provide electricity for the city's electric cars. With its full-packed activities and interesting facts, Columbus is pretty much a good choice to settle if you're retiring because of its affordability, the cost of living for retirees is 7.8% below the national average and lower housing cost compared to the national median. It is also a few miles away from Major Cities like New York.
THE SOONER STATE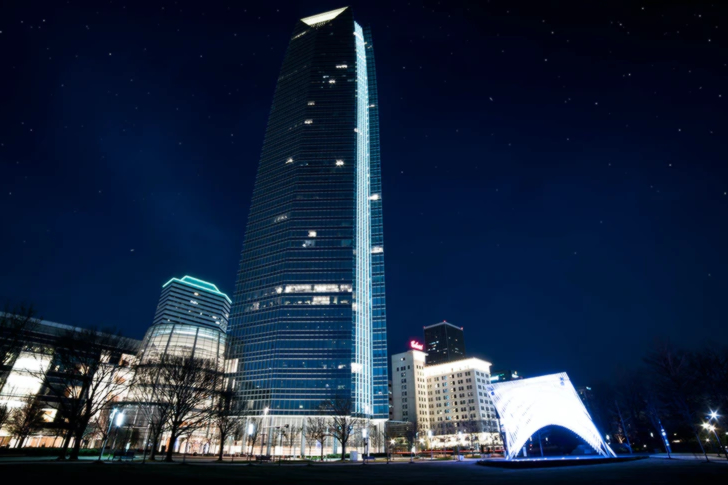 Are you looking for a place to settle during your retirement years? Are you into both country and city vibes? Then Oklahoma City might be just right for you. It is America's 25th largest city with a population of over 600,000. With its housing expenses and cost of living for retirees that are affordable and lower than the national average, you wouldn't worry much with home finances. It has rich resources, especially in the livestock markets. You can experience First American cultures, neighborhoods with welcoming locals, local restaurants, breweries, sports events, water-related adventures on the Oklahoma River and so much more.
BEAVER FEVER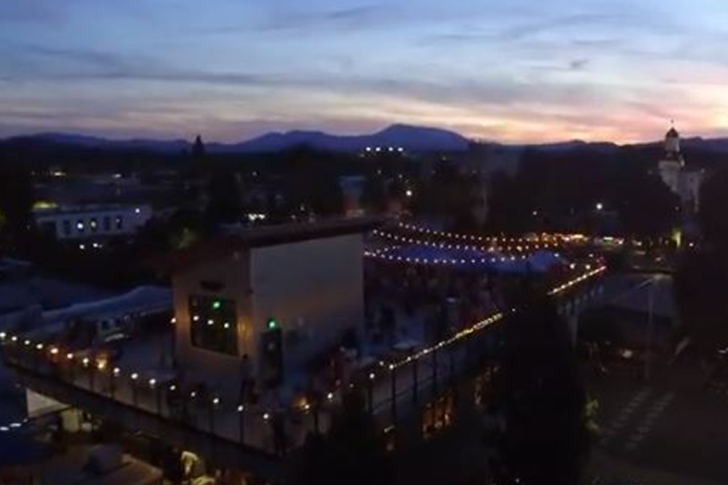 Home for the Oregon State University Beavers, the city of Corvallis which in Latin, cor vallis, meaning "heart of the valley" which is a very suitable name for the place's natural vibe. If you are much of a beach and water sports person, you are going to love this place since it is just an hour away from the coast suitable for fishing, surfing, or just plain swimming. If you have an adventurous heart, Corvallis is just about 80 miles from the skiing area, a few miles from biking and hiking trails. If you're a laid-back type of person then not to worry, you can do bird watching in Corvallis as well. Although this place is a bit costly which you might need to sort with your financial advisor but it is lower compared to other places with the same lifestyle.
CITY OF BRIDGES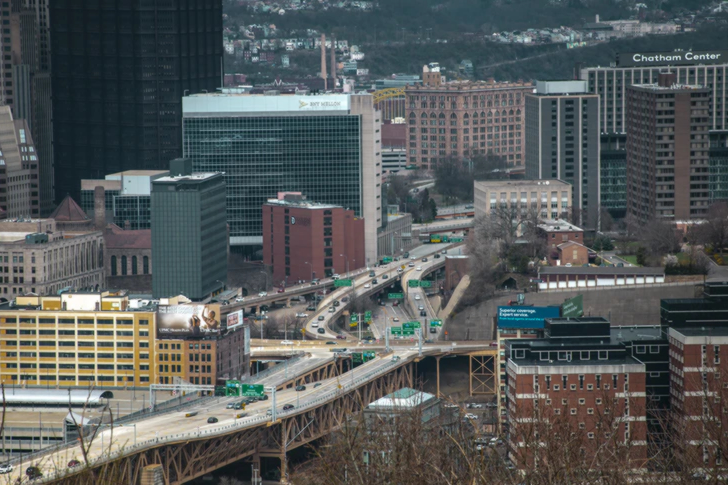 Pittsburgh is also one of the good places to retire. It has lower costs on health care which is 4.3% lower than the average which is important for retirees and wouldn't have to worry much about health insurance. Benefits and retirement incomes are not subject to taxes. Aside from financial aspects, there are a lot of interesting and beautiful spots to go to like Andy Warhol Museum which is the largest museum in North America that is single-artist dedicated. It also has hills, valleys, and rivers for outdoor activities such as biking, hiking, and fishing. This place is a great deal for retiring despite its lower cost of living, you'll have a lot of fun staying here without having to spend so much.
BRUNO'S CRIB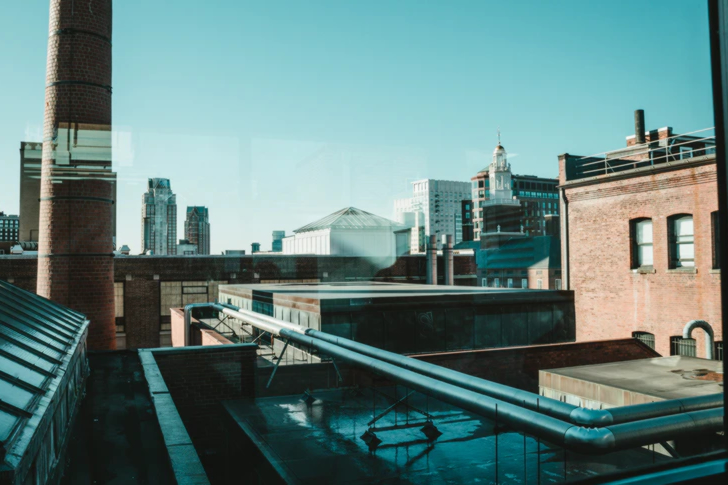 If you have an artistic heart, then you might want to consider checking out the city of Providence in Rhode Island where Ivy League Brown University and world-famous Rhode Island School of Design are situated. Even in your retirement years, you would still be able to satisfy your love for arts with schools' gallery nights, various art events, educational offers, and more. Providence was named in honor of "God's merciful providence" by its founder Roger Williams in 1636. There are a lot of different things to do in this city and a lot of interesting places to visit, although this place has high costs on living expenses even for retirees and is not tax-friendly, so you might want to check up with your financial advisor if this place is right for you.
CHARLESTON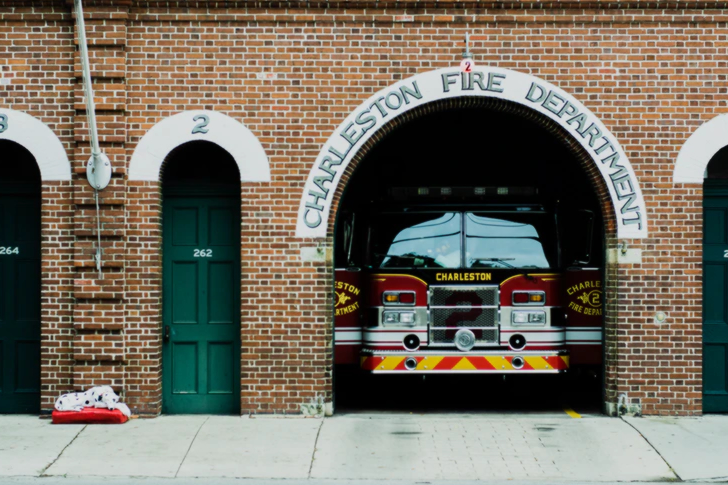 Charleston, South Carolina is the perfect retirement spot for a taste of history and culture with its cobblestone streets and pastel antebellum houses. You will not need to save up for gas money around this town because local horse-drawn carriages will take you from A to B. Charleston also provides its share of Civil War sites around the area, but history is not the only thing Charleston has to offer. An escape from the historical living around the town into the great outdoors is also offered with the water sports that are available around the area such as surfing and paddle-boarding.
SIOUX FALLS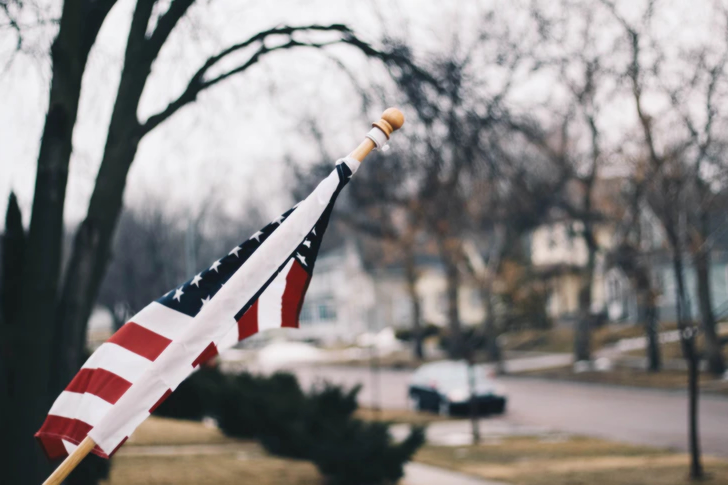 Dubbing itself as the "Stone Shatter City," Sioux Falls is the largest city in South Dakota, and also the most interesting, if I may add. This is due to the fact that the beautiful cascading waterfalls are just around the corner in the Falls Park of the city. To add to this, the city itself is peaceful and perfect for the aged, with its booming economy, affordability, low unemployment rate, and superb geriatrics-specialized hospitals. This beautiful city deserves all the credit it has been given and for being known as one of the best cities to retire in around the United States of America.
KNOXVILLE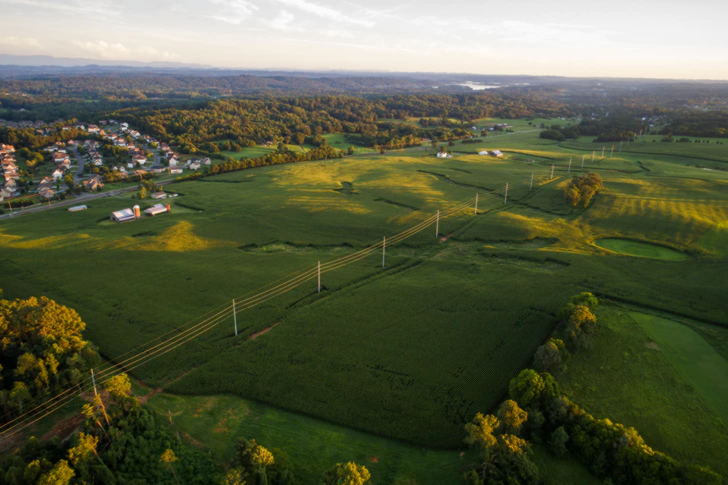 Bankruptcy is not a problem for those who choose to live in one of the cheapest cities in the country, Knoxville, Tennessee. With its low taxes and low cost of living, it definitely is a top pick for cities to retire in, but this is not only because of the cost of the area. It also offers a variety of attractions and adventures such as the nearby Great Smoky Mountains along with a local fair park, a zoo, and a variety of museums. To top it all off, it is also the home of the University of Tennessee, making it fit for a family scene as well.
ROUND ROCK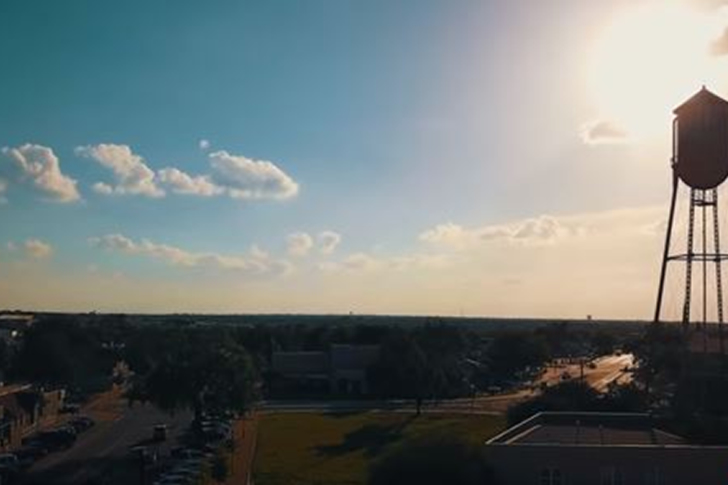 When the adventurous life nor the city's hustle and bustle work for you, Round Rock, Texas will be a perfect spot. Round Rock is a retirement paradise for the suburban locals as it provides premium home security and easy access to all the amenities around the city. These amenities include several music and art festivals, dining options offering different cuisines, and even some nightlife, which are perfect places to stop over for when traffic gets too heavy on the busy streets of Texas. What's great about Round Rock is how suburban living is made cheap, with a cost of living under the national average.
PROVO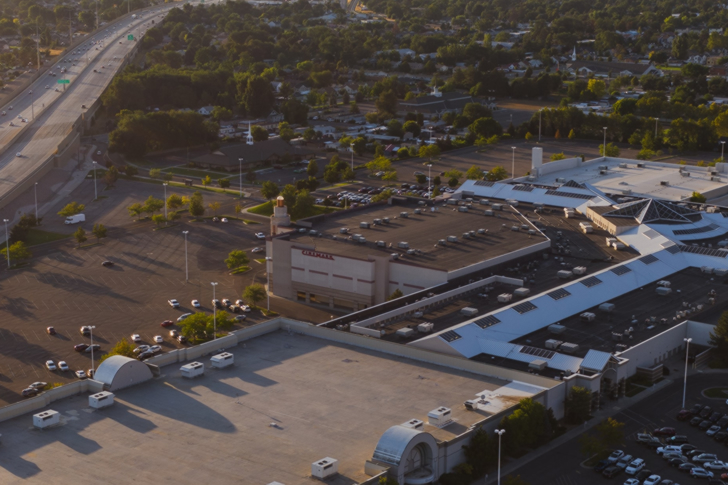 If you are a retiree who needs to keep moving around going on different adventures to stay proactive, Provo in Utah is the best place for you to retire in. From mountain biking and hiking up to the mountain peaks down to water activities down at the Utah lake, the active community of Utah will definitely be a big help to keep the aged citizens at the edge of their toes with every adventure in the great outdoors. There is also available volunteer work around the neighborhood. Helping each other out is a big factor in Provo, Utah, and you will definitely build connections that will give you privileges; a random neighbor might even loan you an amount in the case of a major crisis.
BURLINGTON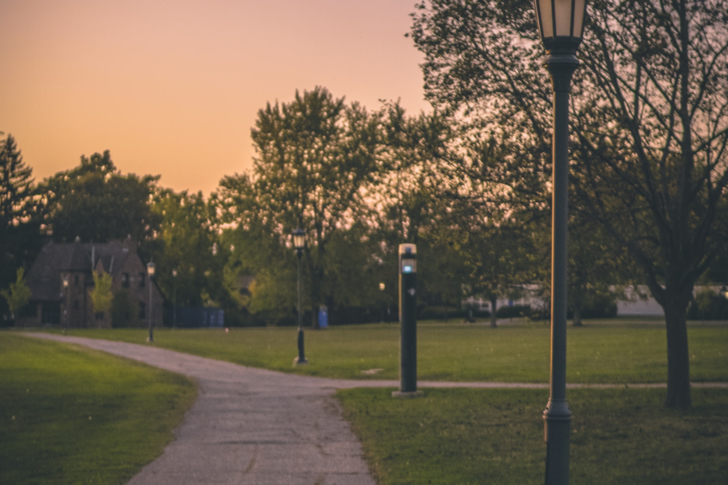 A perfectly serene and uncrowded city is a great escape from the city's fast pace of life, and Burlington might just be the best destination to the mountains. This city is a great middle-ground for city and rural living, perfect for eco-friendly individuals, but at the expense of a high cost of living. The products and shops around Burlington are all home-grown local businesses to support organic and healthy living. You may need to call your moving company to immediately move to this beautiful place in order to catch a glimpse of the scenic view of the horizon and pristine ocean waters.
CHARLOTTESVILLE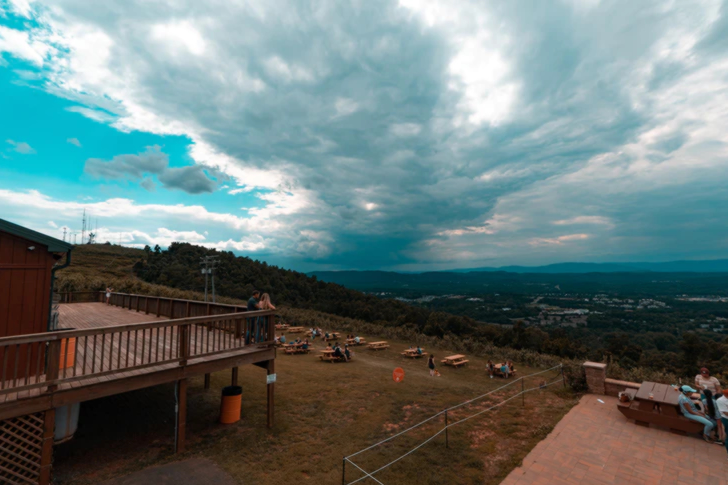 With a city open to liberalism mixed with its Southern culture, an eclectic mix of activities is made available to the people who wish to live and retire in Charlottesville, Virginia. From a local college university and city center to outdoor recreational activities in the Blue Ridge Mountains, Charlottesville does not run out of options to keep you occupied in your retirement period. Bringing your family to the city of Charlottesville, Virginia is a good investment and will definitely only benefit your family in the long run, for the city is filled with opportunities in a community of openness to the new.
RICHLAND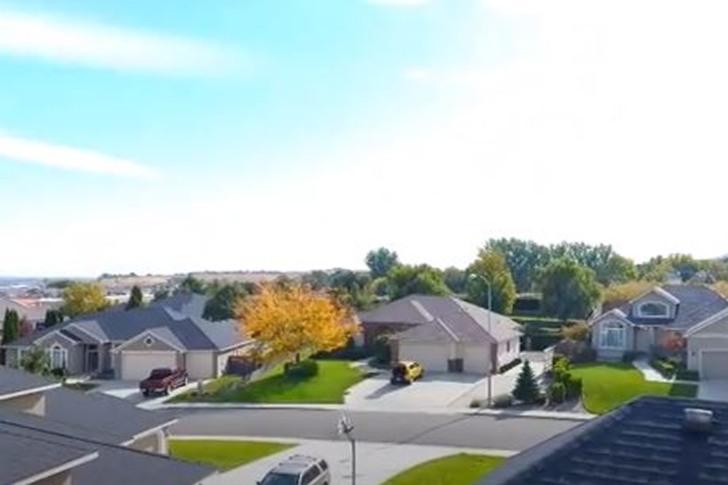 You may think at first thought that Richland, Washington is a city for the rich, but don't get tricked by the name it's given because, in fact, Richland has a cost of living lower than the national average and a high average income salary to its citizens, but salary and taxes aren't the only things going for them. In the sunny 88-degree Fahrenheit summers of Richland, Washington, many outdoor activities are available, even for the aged. Fruit picking and wine tasting in the wine country is an amazing way to let loose and have some fun, or maybe even going to boat and hike in Richland's various rivers and trails.
MORGANTOWN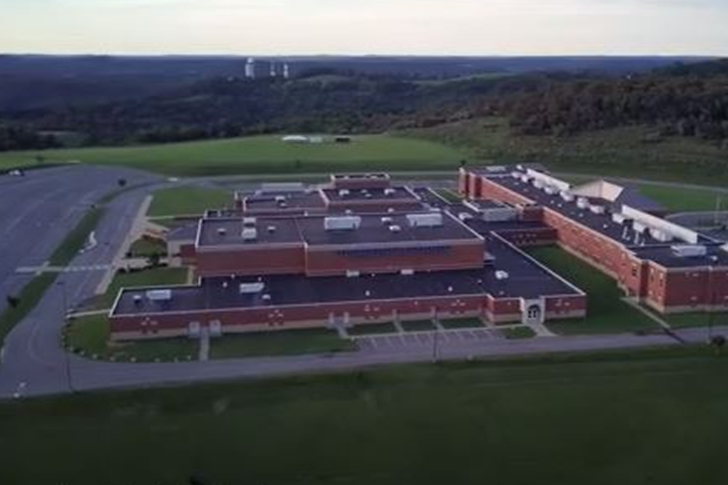 There is a saying that goes, "you never stop learning," and Morgantown, West Virginia practices exactly this as it offers several different benefits for the retirees residing around the area. They provide discounted courses available to people ages 65 and above; the university also offers superb health care services for the aged. There are wide arrays of courses to choose from ranging from the arts to historical courses, and it doesn't matter whether you finished a medical or finance degree during your college days; these degrees do not limit the range of knowledge you have yet to learn in Morgantown.
GREEN BAY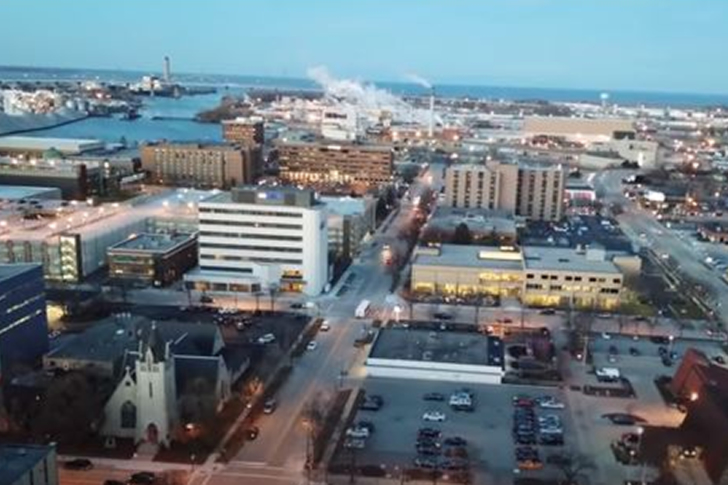 For those who wish to retire in an amazing downtown city scene, Green Bay may be the best choice. Shopping and dining options, sporting events, high-quality health care services, and culture and the arts, these are only some of the downtown activities that you can take part in when you are in Green Bay, Wisconsin. To top it all off, money management will not be a problem since the cost of living here is relatively lower than the national average cost, especially since this city is for a downtown scene. The area is tax-friendly as well.
CHEYENNE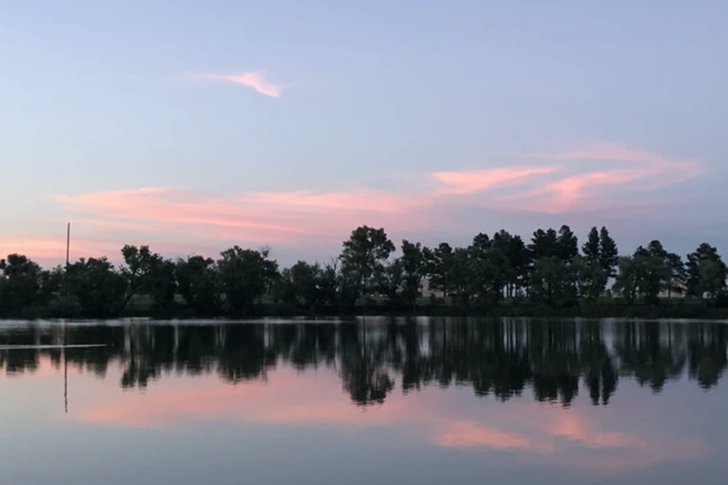 Some may say that the Cowboy State of the United States of America, Wyoming, is a ghost town with under 600,000 residents in total; although, this will not be an issue to those seeking a city of peace and quiet. Cheyenne, Wyoming may not be a densely crowded area, but it does not lack the fun and activities that the bigger-crowded cities offer. Rodeos and horseback riding are only some of the activities to do in Cheyenne. Certainly, this city is the perfect place to retire in for cowboys, with its semi-arid climate that reaches a 95-degree Fahrenheit temperature.
You've Reached The End