Most travelers and those planning to travel are well aware of the Seven Wonders of the world, as they are the most traveled to, and some people credit the traveler that you are with the places you've been to. But there's a lot to explore around the world. Some of the places are not listed as travel landmarks or tourist spots but are definitely wonderful places to go to and see for yourself.
These places are home to some of the most impressive architectural and engineered wonders in history. Don't miss out on seeing them as they can also lead you to some of the well-preserved, unbelievable ancient cities and temples. Here we will feature 50 of these undiscovered wonders yet.
Dazu Rock Carvings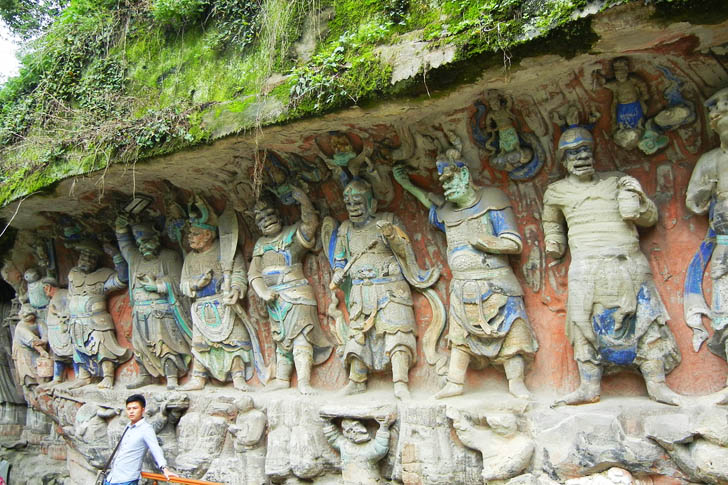 While most travelers book flights to Beijing and Shanghai, it's also best to spend a day or more to check out the southwestern Chinese city of Chongqing. It is a place with a great collection of religious sculptures collectively called Dazu Rock Carvings, the sculptures date back as far as the seventh century and credit a mix of influences from Buddhism, Confucianism, and Taoism. It has 75 protected sites and about 50,000 statues where some are rock-cut cave shrines while some are carved into rock faces. All that makes the monument complex that is worth the visit to the south of China.
Aachen Cathedral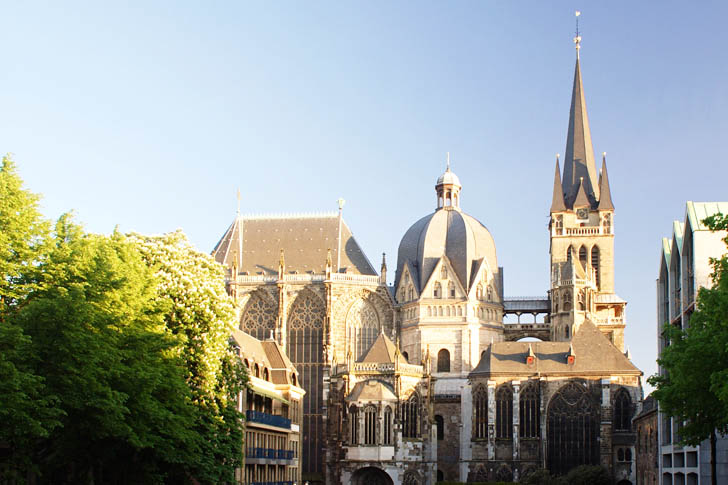 Built under the orders of Charlemagne or Charles the great of present-day western Germany, this cathedral stands as one of Europe's oldest. Aachen Cathedral was consecrated in 805 and served as a coronation site of 31 kings and 12 queens of Germany from 936 through 1531. Buried here was the Holy Roman Emperor as well in 814, which is also another reason to visit this site. The whole building credits the Carolingian-Romanesque and Gothic styles, with a bit of Ottonian influence, that is worth seeing for those with more of a taste for architectural sites. The church's interior is a must-see and it is detailed outside. For historians, the throne of Charlemagne can be quite a gem.
Gur-e-amir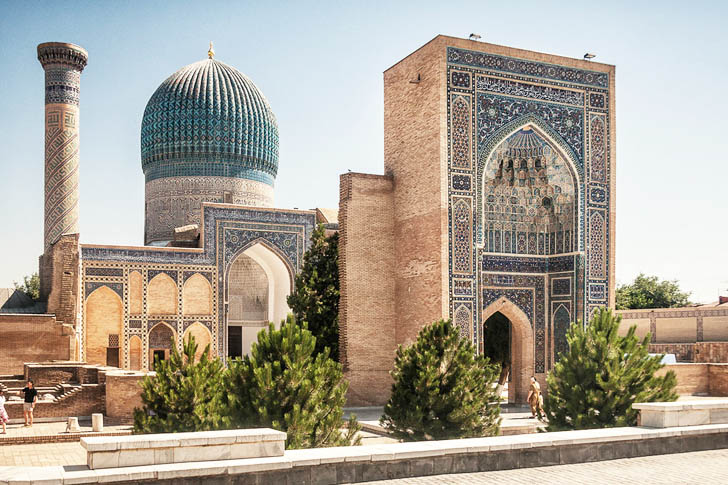 Gur-e-Amir is Persian and means 'tomb of the king.' This site is a jewel landmark of Samarkand in Uzbekistan. It is also referred to as the capital of Timur's empire, and if you must know, he was the forefather of Babur who built the famous bucket list wonder that is well known for its notable Mughal architecture, The Taj Mahal. This temple doesn't only feature the tomb of Timur but also that of his sons and grandsons. And, interesting, too, is the degree that he included his own teacher's remains in the structure. The architectural wonder is characterized by a stunning large light-blue dome with intricate geometric patterns featured inside and out. The pretty wall is an ensemble of blue, light blue, and white beautiful tiled patterns.
Ajanta Caves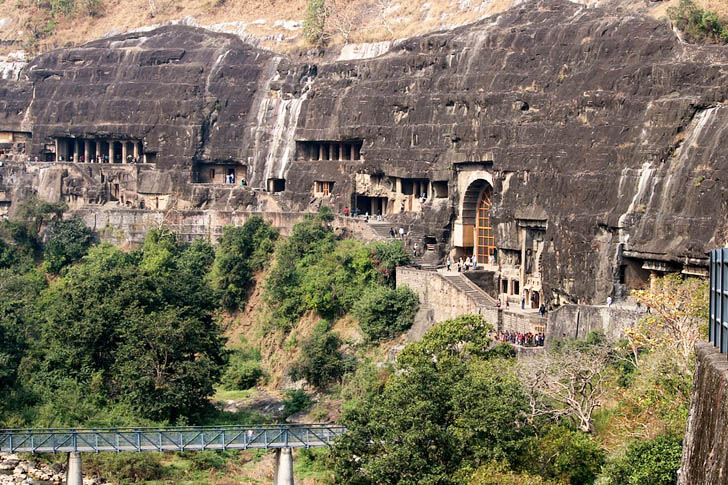 The Ajanta Caves is found in the Aurangabad district of Maharashtra, a western Indian state that features this breathtaking ancient Indian art. While these Indian arts have long spread across India, what is unique about this one is that it is found inside and part of about 30 rock-cut Buddhist cave monuments dating back to the second century B.C. through approximately 480 A.D. These are said to be ancient places of worship that have been turned into monasteries inside a 246-foot rock wall. Its structure is intricately cut and carved deep into the rock, and its interiors were decorated with paintings and carved images that, to some degree, influenced later religious artwork in India.
Ellora Caves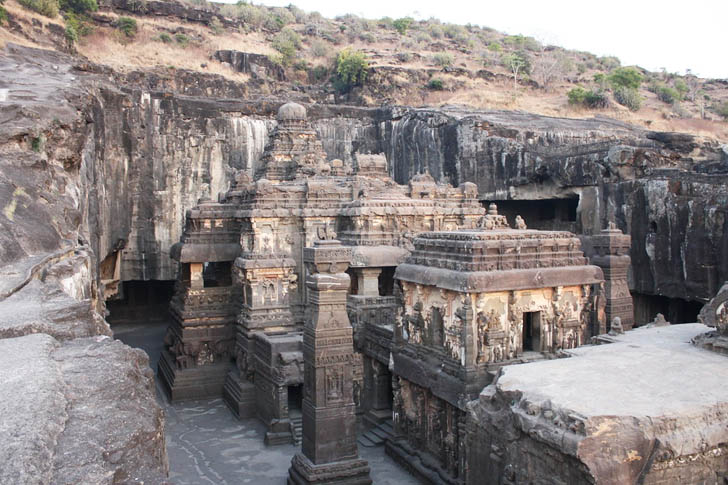 Another cave located at least 60 miles away Ajanta Caves is Ellora Caves that features yet again Indian artwork dating back to 600 through 1000. Although carved from a big rock, this has a more pronounced structure and credits a more picturesque exterior. It is said that there were many caves excavated from basalt cliffs (100 of them to be exact) and all featured religious artwork make up Hindu, Buddist, and even Jainist monuments. Of the 100 caves, only 43 were opened to the public. Although not featured as a top Indian tourist spot, this is one of the wonders worth exploring and marveling at.
Bagan Plains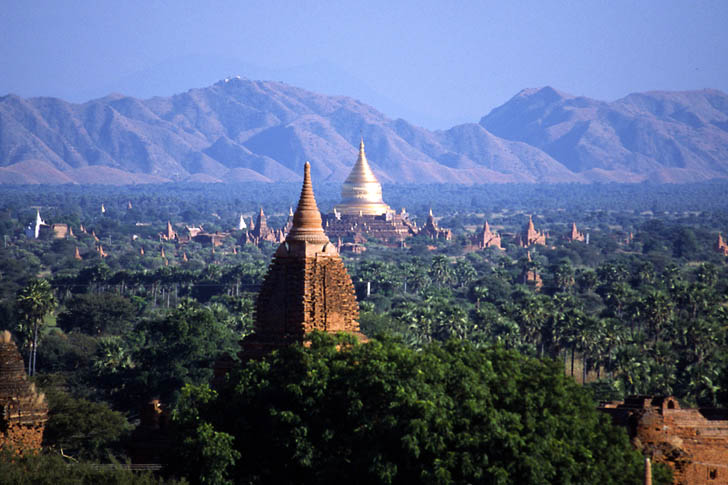 Bagan is an ancient city in the Mandalay Region of Burma and now one of the sites to see in modern Myanmar. This city was the thriving capital of the Pagan Kingdom back in the 9th to the 13th centuries and was home for more than 10,000 Buddhist temples, monasteries, and pagodas back in its glory days, which was between 11th to the 13th centuries. To some degree, it became the center for religious and secular studies. It was said that monks and scholars from India, Ceylon, and other parts came to Bagan to study prosody, phonology, grammar, astrology, alchemy, medicine, and law. Today, 2,200 of the religious structures still stand proving the glory it once held.
Casa Batlló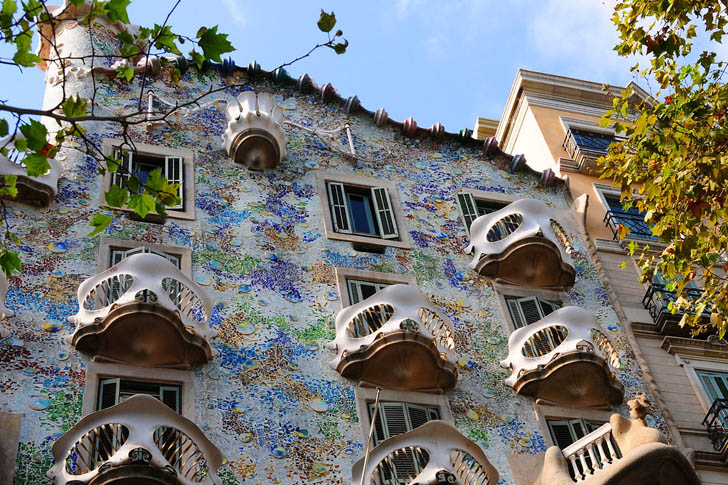 Another awe-inspiring destination in Barcelona, which greatly credits the Spanish architect Antoni Gaudí is the Casa Batlló. The place most tourists go to is Sagrada Família where they marvel at the still-unfinished work. However, if they make a slight detour to the center of the city, they'll find this masterpiece of art by Gaudí. This is an old house, redesigned by the 19th-century architect back in 1904. Today, it is considered one of his masterpieces. It features irregular window works, a mosaic façade, an arched roof, and a unique lack of edges. Overall, it exhibits a skeleton-like structure, and it is locally known as the house of bones.
Petra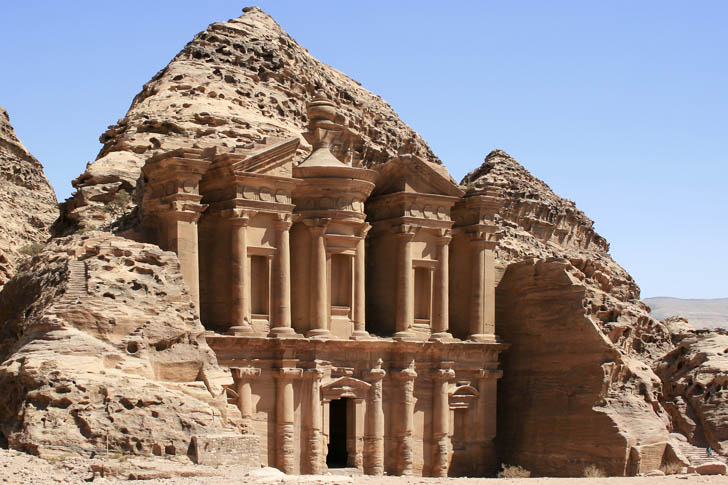 The ancient city of Petra is located in the southern part of Jordan, where its early settlement can be traced back to 7000 B.C. It was later established as the capital city of the Nabataean Kingdom in the fourth century B.C. Petra is famous for its impressive water conduit system and notable rock-cut architecture. It's also called the Rose City because of the pinkish color of sandstone cliffs that were carved into buildings. In 1985, it was included as a UNESCO World Heritage Site and credited as one of the most precious cultural properties of man's cultural heritage.
Great Pyramid of Cholula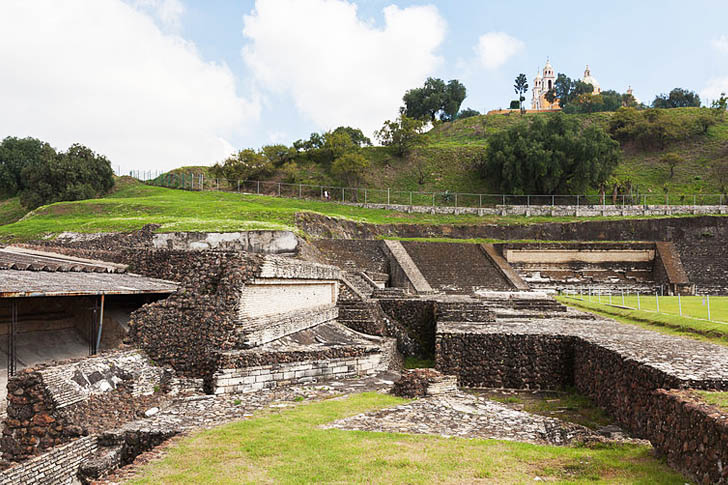 The Great Pyramid of Cholula is a complex that stands in Cholula, Puebla, Mexico. The huge pre-Hispanic step pyramid is also a temple that has been dedicated to the god Quetzalcoatl. Today, the pyramid measures 450 by 450 meters or in its final form, 1,480 feet by 1,480 feet. From afar it looks like a hill with a church on top of it, but it is credited as the largest pyramid in the West and also an important religious and mythical center in pre-hispanic times. Before the Spanish conquest, it is believed that the consecutive phases gradually built up the bulk.
Garuda Wisnu Kencana Statue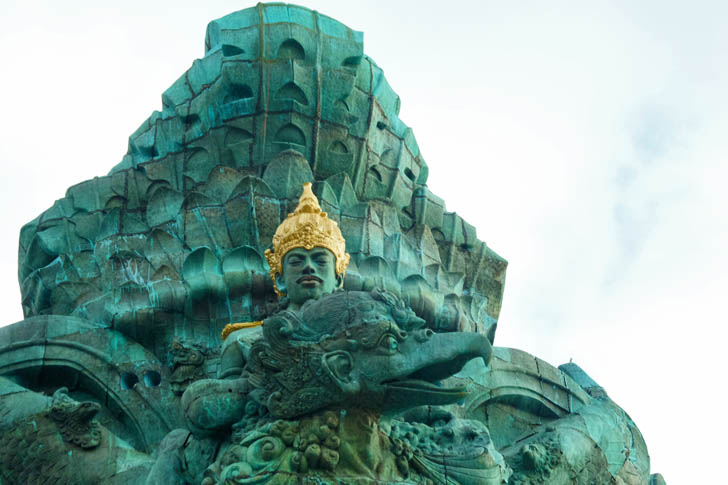 The Garuda Wisnu Kencana Statue is a 122-meter-tall statue in Indonesia that is located at the Kencana Cultural Park Bali. It currently measures 98 feet higher than the Statue of Liberty, and its design credits Nyoman Nuarta. The statue is actually Vishnu mounted up Garuda, who agreed to be ridden by the main Hindu god to search for the elixir of life or Amrita and be allowed to use it to liberate his enslaved mother. The statue was completed in July 2018, followed by its inauguration in September of the same year. All in all, the whole statue took 28 years and cost a total of $100 million to build.