A lot of power couples in Hollywood already broke-up from Brad Pitt and Angelina to Jennifer and Justin Theroux, and the list goes on. However, there are still a lot of celebrities that will prove to you that love is alive. Some of them straightly say that "love wins."
No matter what your gender is, love is love, and it will surely last when you two work hard for it to the highest degree. So, here are some of the celebrity couples that have been together since time immemorial. Although some of them are relatively new, they bravely champion their difference to stay together.
HODA KOTB AND JOEL SCHIFFMAN – 7 YEARS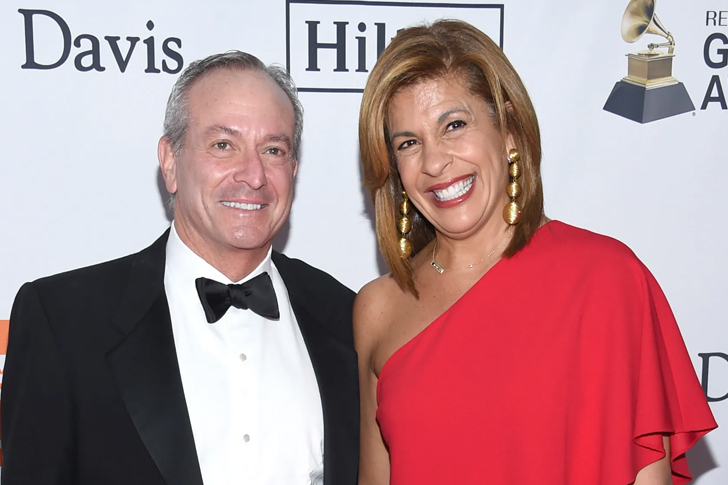 Hoda Kotb and Joel Schiffman have been together since 2013. However, the famed television personality's fans only knew her boyfriend as "Boots" before she introduced him to the public. In 2015, the 44-year-old broadcaster let the world know who her real partner was.
When a British publication published their photos on the beach, Kotb proudly introduced Schiffman to the world. Since then, Kotb has been open about their romance. They even sealed their love when they decided to adopt their two daughters and asked their attorneys to make it legal. The couple named them Haley Joy and Hope Catherine, and they would be surely part of their wedding after they finally got engaged in 2019.
FELICITY HUFFMAN AND WILLIAM H. MACY – 23 YEARS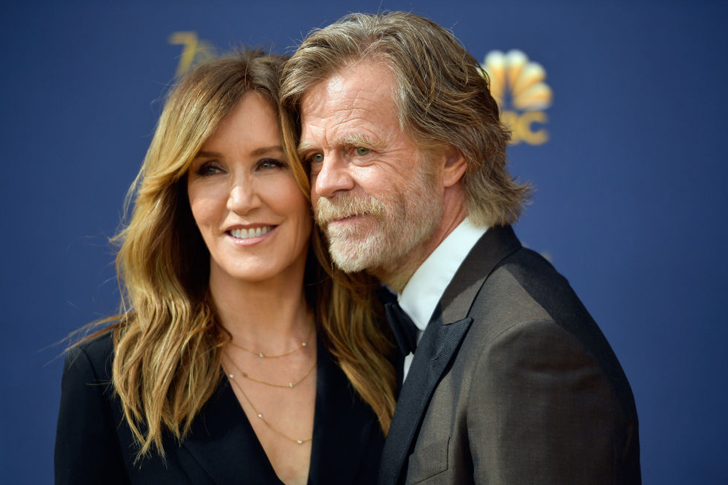 Felicity Huffman was so afraid of the idea of getting married that she didn't take William H. Macy's proposal for 15 years. The couple met in the early'80s at New York City's Atlantic Theater Company. Huffman revealed it was love at first sight, and they started bonding over their passion for acting.
Their love is like an investment that they have worked together. They started dating but took things slowly but surely. Later, Macy asked Huffman to marry him, but it took several years to convince her. She was afraid that they would also end up in a divorce like her parents, but that didn't happen. Their relationship didn't go very well. They even split up for five years. But then a new solution was found. Hoffman knew she couldn't refuse. They welcomed their first child after three years of marriage. They welcomed their second child in 2002.
STACEY WEITZMAN AND HENRY WINKLER– 45 YEARS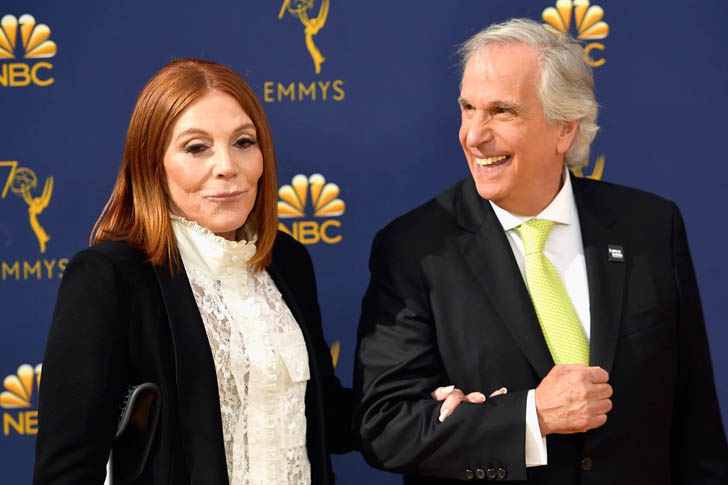 Stacey Weitzman and Henry Winkler have been together for more than 40 years. They first met at a clothing store in Beverly Hills. At the time, Stacey was working for a Public Relations company, and the company was representing the brand. Winkler was immediately dumbfounded at how beautiful Stacey looked in her purple parachute pants and flaming red hair.
They got married in May 1978. Not long after, the two had their first child. They have one of Hollywood's longest-lived marriages. When asked for his secret, Weizmann replied that marriages can survive if individuals are committed to making them last. In addition, Weizmann acknowledges that marriage can work, but it can only become stronger if it resolves its problems. When asked what they believe the secret to a long-lasting, happy and passionate marriage is, Henry said it's good communication, but for Stacey, it's the stubbornness to never let go.
RON AND CHERYL HOWARD – 45 YEARS
Ron and Chery Howard defy all the odds with their 45 years of marriage. The couple tied the knot in 1975. They are blessed with four kids, and their eldest is also a famous actress of her own – Bryce Dallas Howard. Ron Howard and Cheryl had their first date on November 1, 1970. They went to see the reprint of "It's A Crazy Crazy World" and bought some pizza. After dating for five years, they married on June 7, 1975, and together they have four children and five grandchildren.
Ron admitted that he never thought his marriage would succeed. They weathered everything they had gone through despite the likelihood that they wouldn't. Despite the ups and downs of their romance, he said that he was lucky to meet someone like Cheryl. They were only teenagers at the time, and he gave all the credits to their never-ending love for each other.
MARK CONSUELOS AND KELLY RIPA – 24 YEARS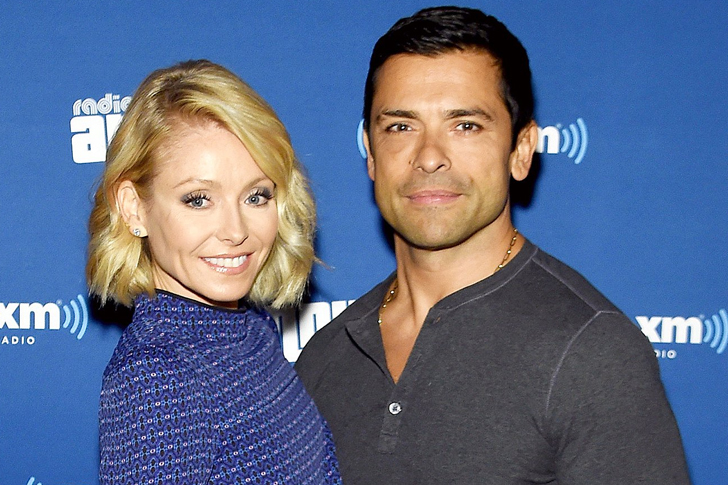 Mark was born in Zaragoza, Spain, to an Italian mother and a Mexican father. Mark grew up in Italy and the United States and graduated from the University of South Florida in 1994 with a degree in marketing. Kelly is an American actress, dancer, talk show host, journalist, and TELEVISION program, producer.
Kelly Ripa and Mark Consuelos met in 1995 on the set of All My Children. After a year, they surprised everyone when they eloped in 1996. After a year, they were blessed with their first child, Michael Joseph. She then gave birth to their second kid in 2001, Lola Grace, and a third one, Joaquin Antonio, in 2003. For 24 years, Consuelos and Ripa managed to build a life together. This even included a house of their own. They will even executive produce a true-crime show together that proves they will do things with each other, from business to investments. The couple celebrated their 24th wedding anniversary in May 2020.
JENNA BUSH HAGER AND HENRY HAGER – 12 YEARS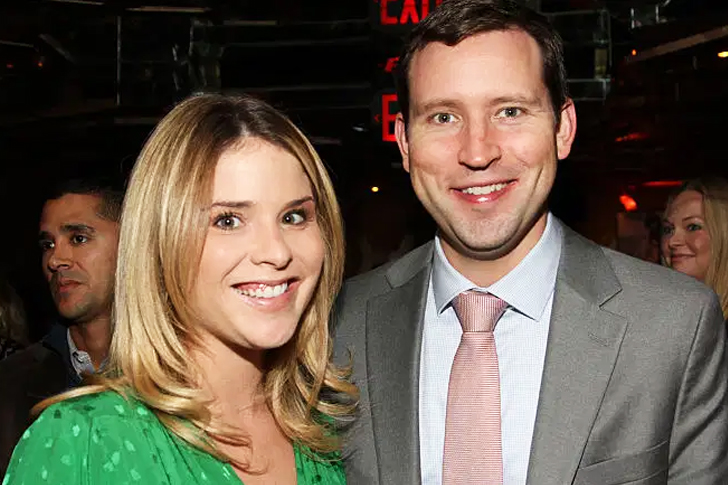 Jenna Bush Hager is a writer and reporter for American News. She is currently the host of Hoda&Jenna's Today show. Henry Hager attended St. Christopher's School of Business in Richmond, Virginia and holds an MBA from the Darden School of Business. He has served as an aide to the Commerce Department and a White House aide.
Jenna Bush and Henry Hager met in the 2004 re-election campaign of her father, George W. Bush. Hager worked for the then-presidential aspirant when a friend invited him to Jenna's house. In 2007, Hager proposed to Jenna. But five years before this event, the former president's daughter first proposed to Hager, but he refused. At the time, they were only dating for three months, and Hager was planning for something else. Also, he found her still young, although he was only three years older than her. A year after he proposed, they tied the knot. They now have kids of their own and may have provided them with their own insurance.
DYLAN DREYER AND BRIAN FICHERA – 8 YEARS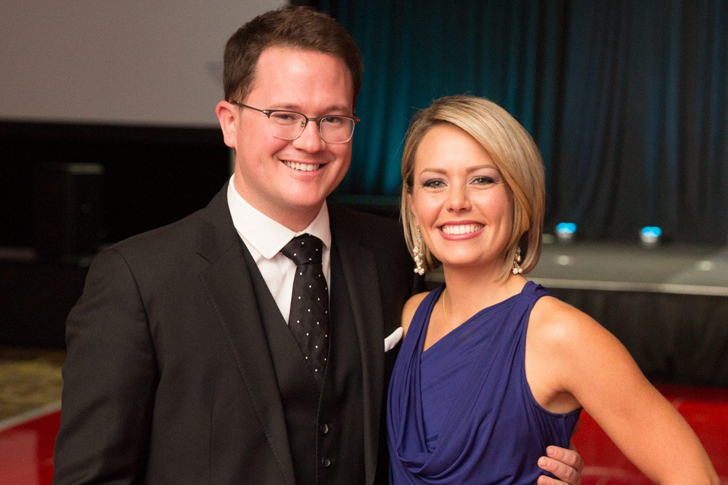 Dylan Marie Dreyer is an American television meteorologist for NBC News. She's the weather host and she's been spinning with Sheinelle Jones on Today Weekend's Orange Room and MSNBC. Dylan Dreyer and Brian Fichera first met in 2007. At the time, Dreyer was an anchor in a news program, while Fichera was a cameraman. Fichera often called Dreyer by the wrong name, and it became an inside joke for them. From here, the rest was history as their friendship turned into something else.
The couple then got engaged in 2011. Fichera might have thoroughly planned for it when he proposed on the porch of his parents' house. In 2012, they officially tied the knot. They then moved to a small apartment in New York City. Dreyer never thought that she could move into a smaller home, but it might be a good thing for a starting couple, especially that it might come with a cheaper mortgage. In 2020, he was infected with a novel Coronavirus and recovered.
CHRIS WALLACE AND LORRAINE SMOTHERS – 23 YEARS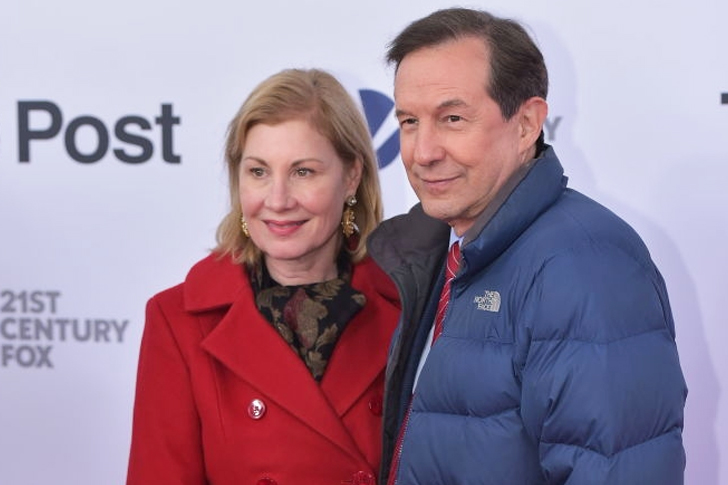 Chris Wallace is an American news journalist and television news anchor for the Fox News program "Fox News Sunday." According to a 2018 poll, he was named one of the most trusted TV news anchors in the United States. In 2016 he was chosen to host the final US presidential debate. It was the second marriage for both of them at the time. In an instant, they had formed a big family – an instant six kids for the two of them. Smothers has four kids from her previous relationship, while Wallace has two.
In Smothers' cookbook, Mr. Sunday's Soups, Wallace wrote that their marriage blended a family that had six children. Hence, he didn't think that it would be an overstatement if he said that they created their own version of Brady Bunch around their kitchen table.
TOMI LAHREN AND BRANDON FRICKE – 2 YEARS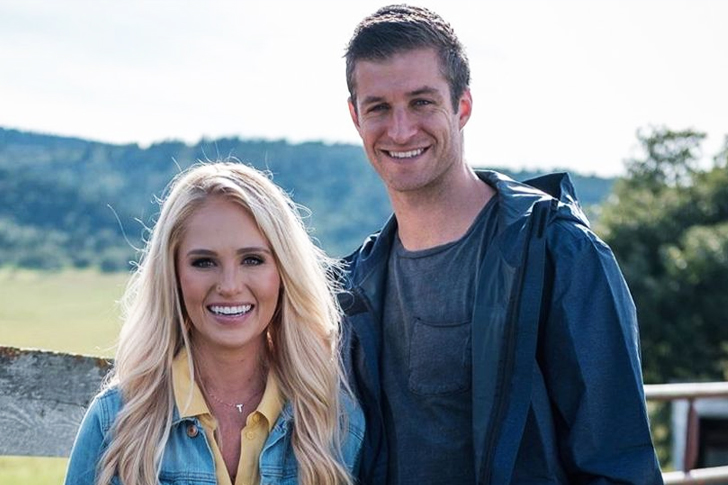 Tomi Lahren is an American conservative political commentator and former TELEVISION presenter. Many of her videos went viral, and the New York Times called her a "rising media star." In search of an internship in political commentary, Laren applied to CNN, won interviews and was offered the chance to host her own show. Tomi Lahren and Brandon Fricke reportedly started dating in 2018. Although their romance is relatively new, Fricke already popped up the question and asked Lahren to be his wife in 2019. Of course, the Fox News host said yes. They are maybe now saving up to avoid opting for big loans for their dream marriage.
Lahren proudly shared the photo of her new diamond ring from Fricke on Instagram. In the caption, she said that she loves her now-fiancé more, and he will be her final thoughts and forever. She also shared a looping Boomerang of the engagement ring on her Instagram stories, tagging Fricke, and writing he is already stuck with her.
CATHERINE ZETA-JONES AND MICHAEL DOUGLAS – 20 YEARS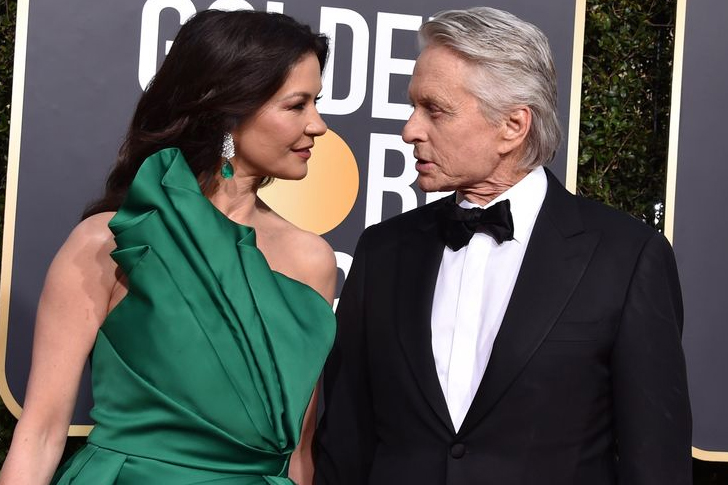 Zeta-jones was born and raised in Swansea and aspired to be an actress from an early age. She studied musical theatre at the Arts Education School in London and made her breakthrough on the stage with a leading role in a 1987 production. Michael Kirk Douglas is an American actor and producer. He has received numerous accolades including two Academy Awards, five Golden Globes, and a Primetime Emmy Award. In addition to his acting career.
Credits to Antonio Banderas and Melanie Griffith, these two met at the premiere of Zorro in 1996. From here, the rest is history. After going on dates, the couple made it official and took their friendship to another level. Although their big age difference was often a laughing matter in tabloids, to Zeta-Jones' parents, it was never an issue. They got engaged in 1999 and ended up married in 2000. Until today, they prove that love is only a bunch of numbers, and their May-December relationship will last.
GUY FIERI AND LORI FIERI – 25 YEARS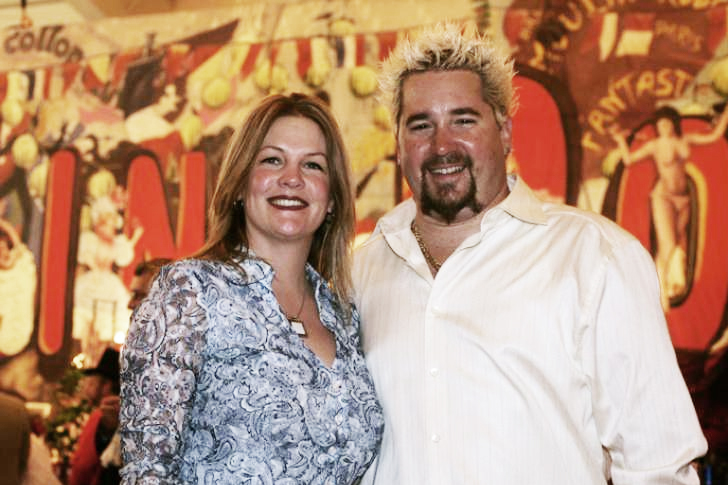 Guy Fieri is an American restaurant author and Emmy award-winning television host. He co-owns three restaurants in California, licenses his name to restaurants in New York City and Las Vegas, Nevada, and is known for hosting a variety of TELEVISION series on the Food Network. If the saying the way to a man's heart is through his stomach, it is the opposite for Guy Fieri and his wife of 25 years, Lori Fieri. Famous for his cooking talent, the famed restaurateur used his skills to win Lori's heart. The two first met at his Long Beach, California, restaurant. Although their first meeting was a little mess, he knew that he was the one for her.
Everything changed from the moment they met, and Fieri tried everything in his cooking powers to impress Lori early on their relationship. He might have spent a lot of gas to cook her favorite food, but it all paid off with their over two decades of romance.
ELLEN DEGENERES AND PORTIA DE ROSSI – 16 YEARS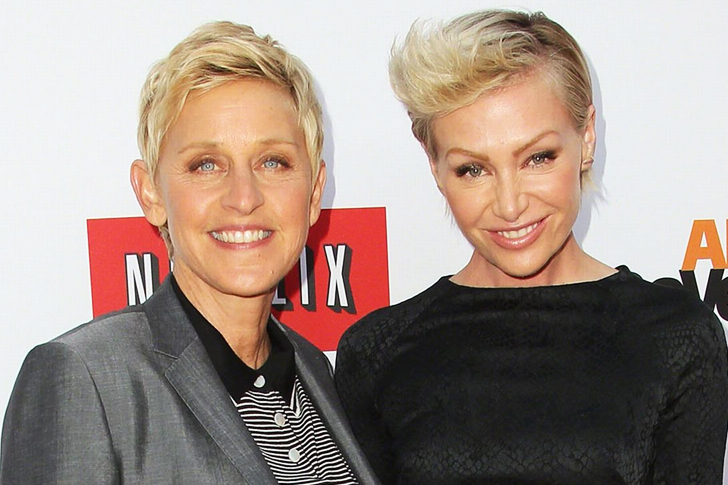 Portia Lee James DeGeneres is an Australian businesswoman, philanthropist, former model and actress. Ellen's talk show career began in the early 1980s and she appeared in two TELEVISION series. She wrote four books and started her own record label. Ellen DeGeneres and Portia de Rossi have defied all the odds that come with a same-sex relationship. They are LGBTQ icons by withstanding their love for each other, breaking the barriers. Their romance began in 2000.
The moment de Rossi laid eyes on her, she knew that she was the one. However, they didn't start dating until they met again in 2004. After a year, they began living together, living like a real married couple who was paying their own electricity and other expenses. In 2008, they officially tied the knot by having a summer wedding. Although de Rossi still uses her maiden name, it is only for work. She already legally changed her surname to DeGeneres.
GREG GUTFELD AND ELENA MOUSSA – 16 YEARS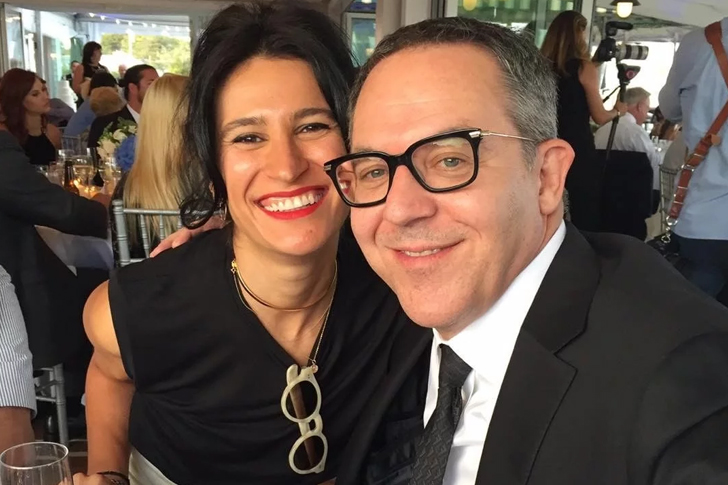 Gregory Gutfeld is an American television producer, commentator, writer, editor and comedian. He is the host of The Greg Gutfeld Show and one of Five co-hosts and panelists of The Political talk Show The Five, all on Fox News channel. Greg Gutfeld and Elena Moussa have been married since 2004. The two don't have any kids, but they are all fine with their relationship. They met when they both worked for different Maxim magazine. They met on the first day of his new job at a meeting for all the Maxim editors.
Aside from being an editor, Gutfeld is also an editor, and he told a story about their love in his 2008 book, Lessons from the Land of Port Scratchings: A Miserable Yank Finds Happiness in the U.K. Here, he revealed that they only dated for five months before they decided to tie the knot in 2004. It was a book worth his investments as Moussa is surely the happiness that Gutfeld found in the U.K.
ELTON JOHN AND DAVID FURNISH – 27 YEARS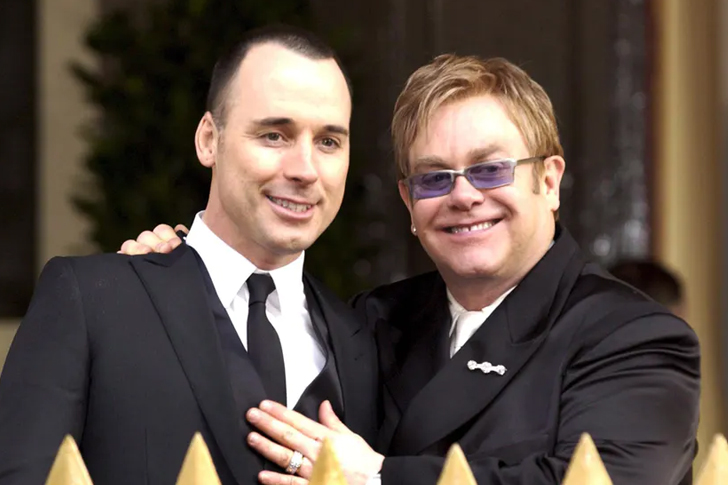 Aside from Ellen DeGeneres and Portia de Rossi, Elton John and David Furnish are also the faces of same-sex marriage. These two have been together for 27 years, defying the odds that come with their romance. They met in 1993, at the time when the legendary singer-songwriter was trying to be sober after a decade of substance abuse. After more than 25 years together, Elton John and his husband David Furnish have become the very public face of same-sex coupling.
Here, he met Furnish. He was an ad exec based in London. They weren't looking for love, but it both hit them. From here, they became acquainted. In 2005, John proposed to Furnish. In the same year, with the help of lawyers, they entered a civil partnership. But, when same-sex marriage got legalized in Britain in 2014, they sealed their love with a wedding on the same date they had their civil partnership – Dec. 21.
GOLDIE HAWN AND KURT RUSSELL – 35 YEARS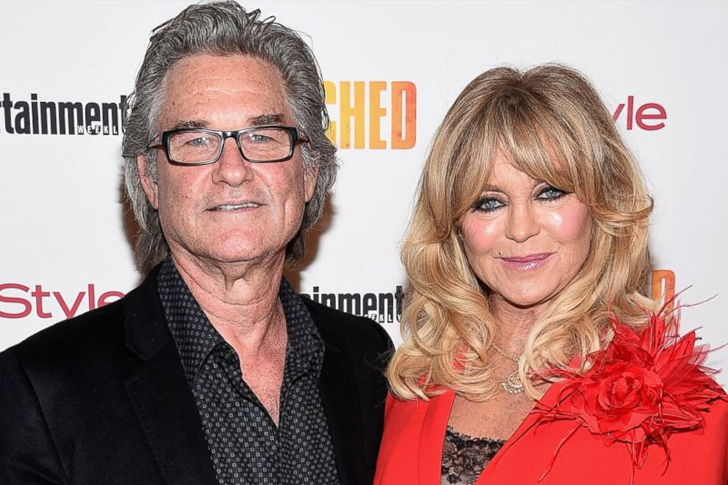 Goldie Jeanne Hawn Goldie Jeanne Hawn, born November 21, 1945, is an American actress, producer, dancer and singer. Kurt Russell is an American actor. Although Goldie Hawn and Kurt Russell have no plans to tie the knot, they are one of the power couples in Hollywood. The two don't need marriage to prove their love for each other. With their commitment and dedication to one another, they are now 35 years together and counting.
They became acquainted in the movie The One and Only, Genuine, Original Family Band, but they didn't start dating yet at the time. They also had the weirdest first date. Since then, they started living together. They were still young at the time, so they might need cash loans so they could go by. But with $110 million net worth, they are surely all well today.
HARRISON FORD AND CALISTA FLOCKHART – 10 YEARS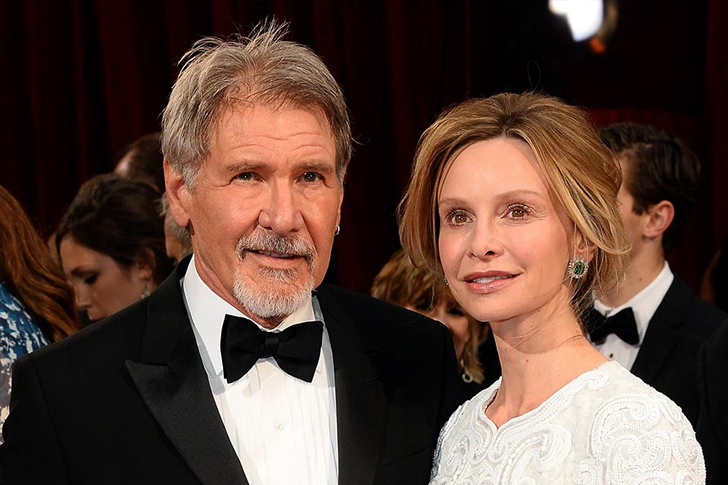 Calista Kay Flockhart, born November 11, 1964, is an American actress. Flockhart won a Golden Globe and a Motion Picture Actors Guild Award and was nominated for three Primetime Emmy Awards. Harrison Ford is an American actor, pilot and environmentalist. Harrison Ford and Calista Flockhart's romance was often questioned by a lot of people back in the day. With 22 years of age gap, nobody thought their love would last a long while. But, this couple proved that age doesn't matter and is now ten years married. They are even considered one of Hollywood's longest-lasting couples.
Flockhart didn't mind all the criticisms thrown against them, as she was even the one who made a way so that they could meet. Although Ford had to hire divorce lawyers twice when he got divorced from his first two wives, it was not a big issue in his relationship with Flockhart.
NEIL PATRICK HARRIS AND DAVID BURTKA – 16 YEARS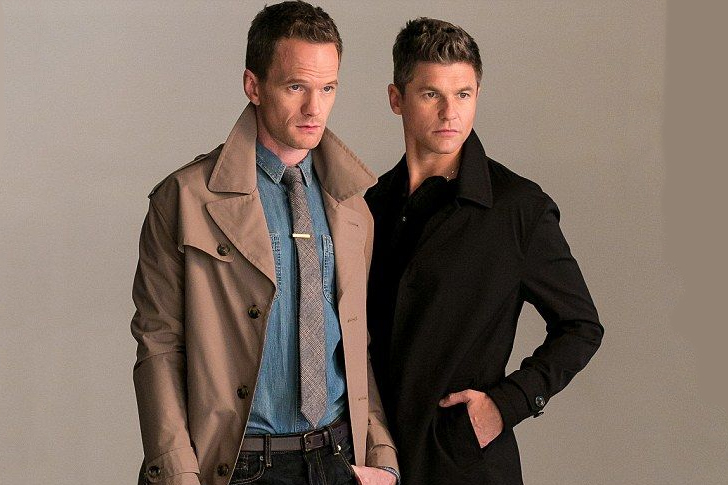 David Michael Burtka is an American actor and professional chef. He is known for his roles in plays and TV shows, such as "How I Met my Mother" and "Baby play". Neil Patrick Harris is an American actor, singer, comedian, writer, producer and magician. He is primarily known for his comedic roles on television as well as for stage roles in drama and music.
Neil Patrick Harris and David Burtka first met in 2004. At the time, they started going out, although platonically. It was not until Burtka officially became single that he and Harris went on their formal first date. When Harris had to film his TV credits, How I Met Your Mother, Burtka moved with him in L.A. in 2005. After a year, Harris came out in public. In 2007, Burtka proposed to Harris, while Harris also proposed to Burtka in 2008. They announced their engagement on Twitter when the New York state senate passed the Marriage Equality Bill in 2011. In 2014, they finally tied the knot.
REE DRUMMOND AND LADD DRUMMOND – 24 YEARS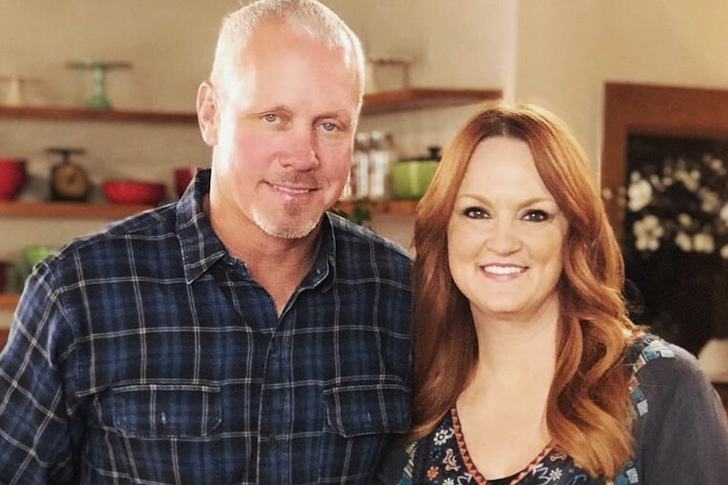 Ree Drummond is an American blogger, food writer, photographer, and TELEVISION personality. She was ranked no. 22 on Forbes' list of 25 Internet celebrities. She has won awards for Women's Home Magazine, Women's Day, and People and Southern Life. She has also written many recipes, children's books and an autobiography.
Ree and Ladd Drummond sealed their love with a marriage in 1996. Despite being together for over two decades, they just profoundly love each other each day., in an episode of The Pioneer Woman, Ree proudly expressed her love for Ladd. The show's Season 2 Episode 22 was titled 10 Things I Love About Ladd, and here, she revealed everything she loves about her husband. From his eyes to his laugh, parenting ways, and good looks, Ree adores everything about him. She is crazy in the love of Ladd, and it is evidently to the highest degree.
MEGYN KELLY AND DOUGLAS BRUNT – 12 YEARS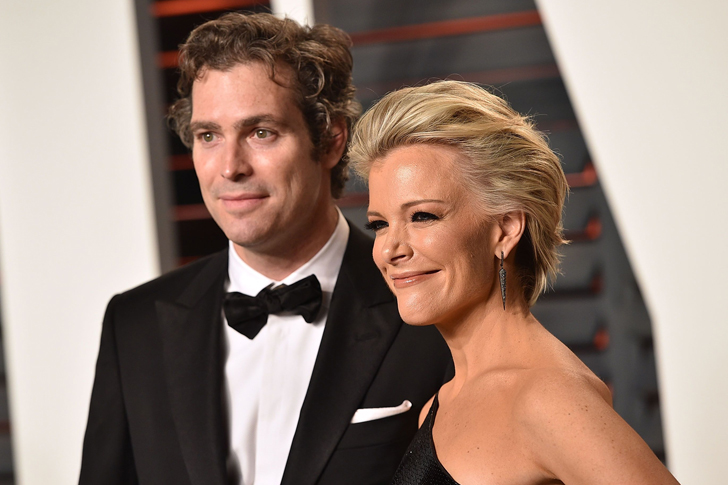 Douglas Brunt, born August 25, 1971, is an American novelist and former president and CHIEF executive officer of Authentium, the online security company that led the Brunt of fox's fame. His first novel, The Ghost of Manhattan, was well received by critics. Megyn Kelly and Douglas Burnt have been married for 12 years. Thanks to her friends, they managed to scope Brunt before she arrived on their blind date. However, the couple maintained a long-distance relationship at the start of their relationship.
At the time, Kelly worked in Washington, D.C., while Burnt worked in Florida. When she got an offer to work for Fox News, Kelly then gas up and went to New York to begin her job as an anchor. Despite the struggles, Brunt proposed to Kelly using a ring bought from a costume store. Of course, she said yes, and they eventually tied the knot in 2008.
BRUCE SPRINGSTEEN AND PATTI SCIALFA – 29 YEARS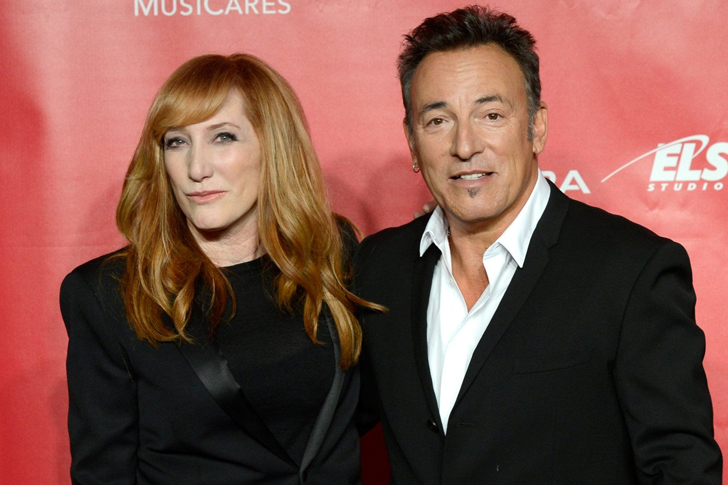 Patti Scialfa, born July 29, 1953, is an American singer and guitarist. Scialfa has been a member of the E Street band since 1984 and has been married to Bruce Springsteen since 1991. Scialfa was inducted into the Rock and Roll Hall of Fame in 2014 as a member of the E Street Band.
Bruce Springsteen and Patti Scialfa met at a bar called The Stone Pony in the '80s. After that, the iconic singer invited Scialfa to join them on their Born in the USA tour. From here, the flirtation began. Although Springsteen was still married to the actress Julianne Phillips at the time, nothing could stop their blossoming romance. They continued their tours together and made a big spark on stage. In 1985, thanks to Springsteen's lawyers, he got divorced from Phillips. In 1991, he married Scialfa, but before they tied the knot, they were blessed with their first child, Evan James. They also have two other kids, Jessica Rae and Sam Ryan.
SARAH MICHELLE GELLAR AND FREDDIE PRINZE JR – 18 YEARS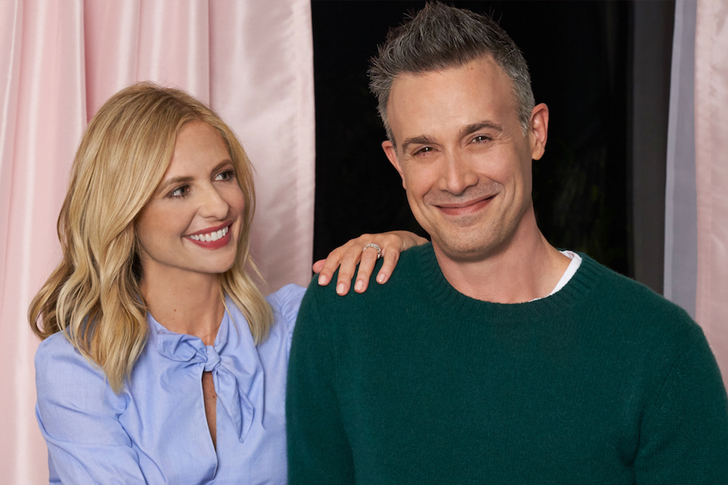 Sarah Michelle Gellar and Freddie Prinze Jr were one of the most favorite teen stars of their era. So when they got married in the early 2000s, everyone's teenage dream came true. The two met on the set of I Know What You Did Last Summer in 1997. However, they didn't start dating until 2000. In 2002, they sealed their love with "I dos."
Gellar and Prinze were only 25 and 25 years old, respectively, at the time. So, they didn't build a family of their own yet. They still felt like they still needed a lot of time to learn things. If only online classes were already a thing then, they might have opted to watch each one of them. However, in 2009, they had their kid, Grace, followed by Rocky James in 2012.
MELISSA GILBERT AND TIMOTHY BUSFIELD – 7 YEARS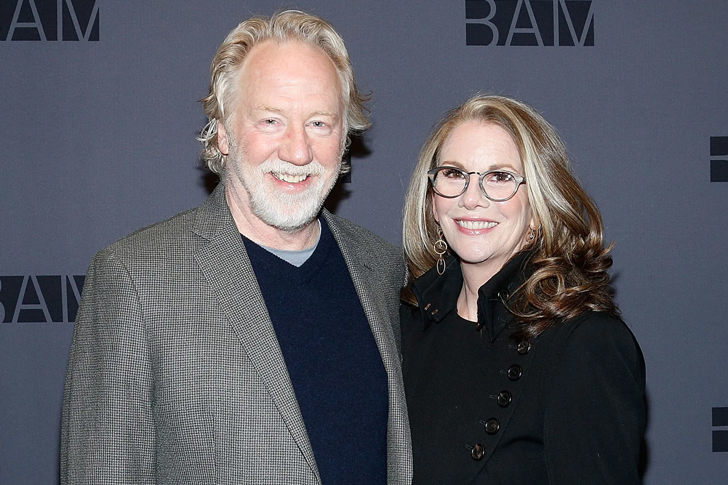 Melissa Gilbert is an American actress, television director, producer, politician and former president of the Screen Actors Guild. Gilbert began her career as a child actress in the late 1960s and has starred in numerous commercials and television shows. As an adult, she worked mainly in television and film.
Melissa Gilbert stunned everyone when she donned a red wedding gown in her nuptial with Timothy Busfield in 2013. The two had a private ceremony, so their family and friends had to gas up to go to their venue at San Ysidro Ranch in Santa Barbara. The two reportedly got engaged over the holidays. Before they decided to settle down, they, too, had been together for quite some time. Their paths reportedly crossed some 20 years ago. It was the third time for each of them to get married. Busfield has three children from his previous relationships, while Gilbert has two.
CINDY CRAWFORD AND RANDE GERBER – 22 YEARS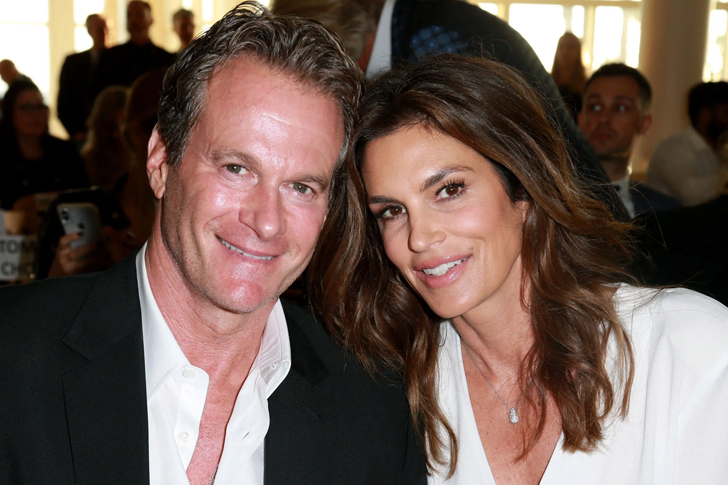 Cindy Crawford is an American model, actress and businesswoman. Her years of success in modeling have made her an international celebrity and has given her a major role in television, film and other commercial activities. Crawford was one of the most popular supermodels in the 1980s and 1990s and was ubiquitous in magazine covers, runway and fashion ads. For over 20 years, Cindy Crawford and Rande Gerber remain to be Hollywood's "It" couple. So what's their secret? They find each other as their home security. Their relationship is based on trust and compatibility.
They knew each other well, and all of these things built a strong foundation for their love. Before they began their romance, they started as friends. From here, they got closer and love eventually developed. For more than two decades of romance, Crawford managed to keep the spark alive by taking pole dancing lessons to allegedly "stay tapped into her own wild side" after becoming a mom and wife.
ANNA KOURNIKOVA AND ENRIQUE IGLESIAS – 19 YEARS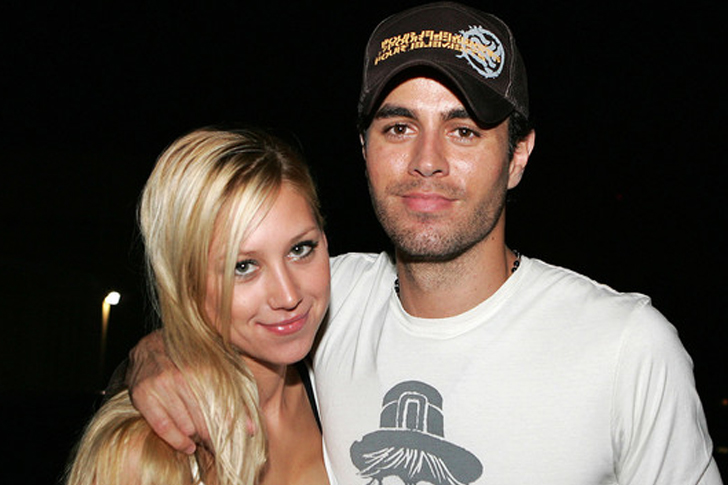 Until today, Anna Kournikova and Enrique Iglesias remain mum about their romance. The two first met on the set of the music video of Iglesias' song, Escape, in 2001. Since then, they reportedly started a romance that nobody knew about. Anna Kournikova is a Russian former professional tennis player and American TELEVISION personality. Her looks and celebrity status have made her one of the most famous tennis stars in the world. Despite never winning a singles title, she reached no. 8 in the world in 2000. She had more success in doubles, sometimes even the world no. 1.
They seemed to make things official when they walked the red carpet together in 2002. In 2004, Kournikova was seen wearing a pink diamond earring that gave birth to engagement rumors. However, they never confirmed or denied it. In 2007, Iglesias revealed that they already got married, but hired divorce lawyers as they were allegedly already separated. Fast forward to today, they are still together and already had three kids.
KYRA SEDGWICK AND KEVIN BACON – 32 YEARS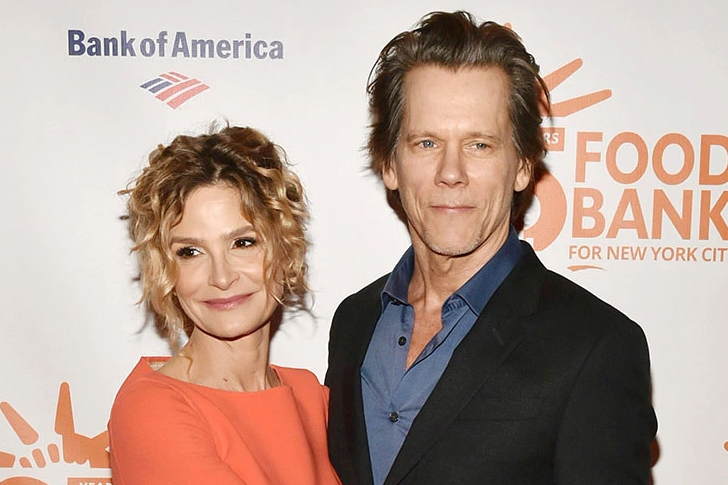 Kyra Minturn Sedgwick is an American actress, producer and director. She is best known for her role as deputy lead Brenda Leigh Johnson on TNT's crime drama "The Closer." Kyra Sedgwick and Kevin Bacon are also one of the longest-lasting marriages in Hollywood. The two have been together for almost 32 years. They first met on the set of the TV series Lemon Sky. At the time, Sedgwick was only 22, while Bacon was 29. Despite their seven years age gap, they instantly clicked.
They went on dates, and things moved pretty quickly between them. In 1988, they eventually tied the knot, just a year after they met. After two weeks, they were already expecting their first child, Travis, who was born in 1989. Three years later, Sosie came along. From here, they started living as working parents, paying bills, like electricity, and buying their basic needs.
TOM HANKS AND RITA WILSON – 32 YEARS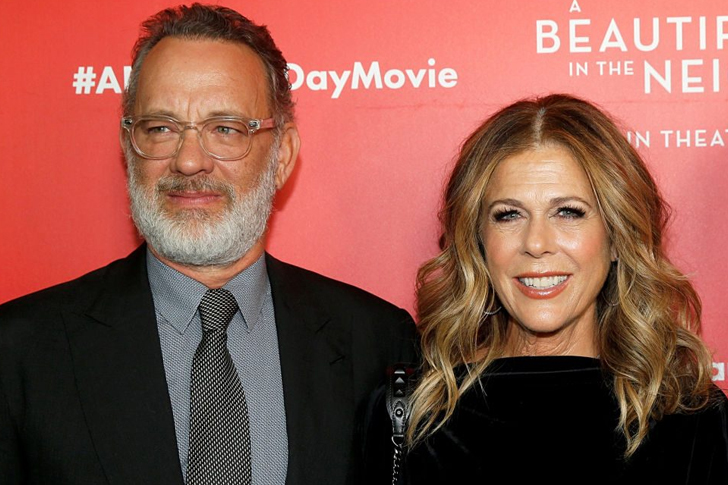 Rita Wilson is an American actress, singer, lyricist and producer. Thomas Hanks is an American actor and film producer. Hanks is known for his comedic and dramatic roles, is one of the most popular and recognizable movie stars in the world, and is considered an American cultural icon. Just like many Hollywood love stories, Tom Hanks and Rita Wilson met on the set of TV series – in the ABC sitcom Bosom Buddies in the '80s. However, they didn't have a good start. Their relationship started with a huge complication.
Hanks was still married to Samantha Lewes at the time. So to iron things out, he hired divorce lawyers and got their divorce finalized in 1987, although the 63-year-old actor and Wilson made their romance public in December 1986. In 1988, they finally tied the knot. Fast forward to today, Hanks and Wilson are about to celebrate their 32nd anniversary.
MATT DAMON AND LUCIANA BARROSO – 15 YEARS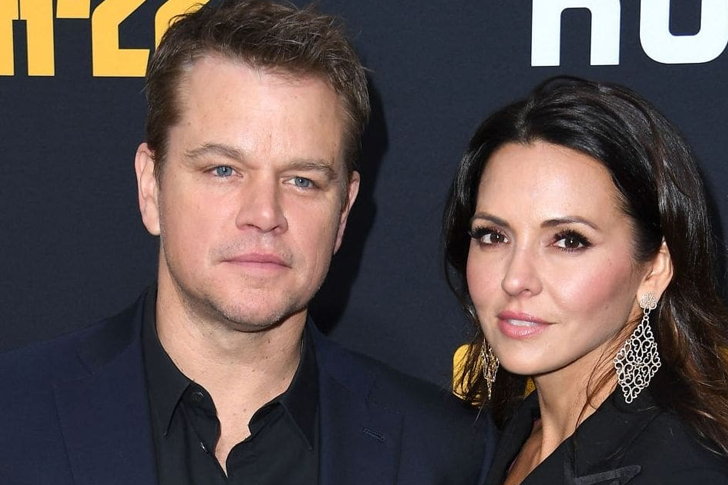 Matt Damon is an American actor, producer and writer. He has received various awards and nominations, including an Academy Award and two Golden Globes. Matt Damon and Luciana Barroso are also one of the Hollywood couples who have the strongest marriage. However, the first time they met was the most unlikely place that you would meet your future significant other. In 2003, Damon was dragged by his friends in a Miami bar. Here, he never thought that he would see the woman he would marry.
Barroso was working as a bartender at the time. She was way different from all the other girls that Damon met before. The night changed their lives forever. After dating for a few years, they then got married at Manhattan's City Hall in 2005, probably officiated by an attorney. The two now have three kids and will be celebrating their 15 years of togetherness.
DON LEMON AND TIM MALONE – 3 YEARS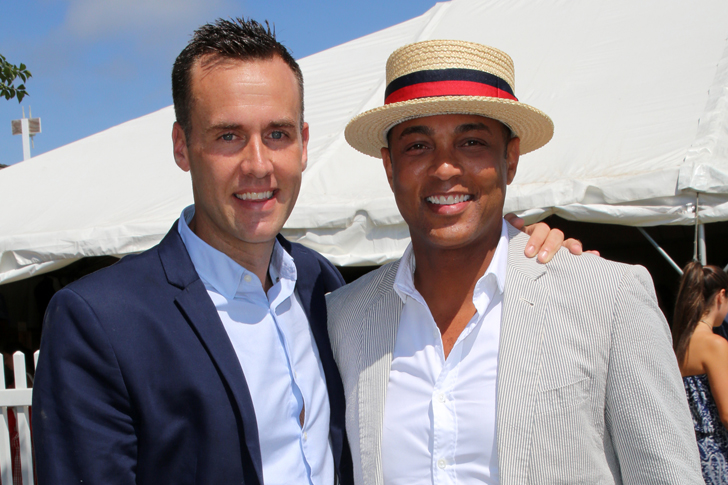 Don Lemon is an American television journalist. In his early days as a reporter, he hosted a weekend news program on a local television station. He joined CNN as a news correspondent in 2006. He later rose to fame as a host on CNN Tonight in 2014. Don Lemon and Tim Malone may only be dating for three years, but they already wanted to seal their love with marriage. The CNN host announced his engagement to his partner last year, and Malone didn't have to use his credit card to make it unique.
How? He just used their dogs as his prop by making them wear bowtie-shaped tags with the engraved words of, "Daddy, will you marry papa?" Who would say no to that? It was the same thing that Lemon asked. So, what did Lemon answered? Malone shared on his Instagram that his partner said, "Yes!"
TINA TURNER AND ERWIN BACH – 35 YEARS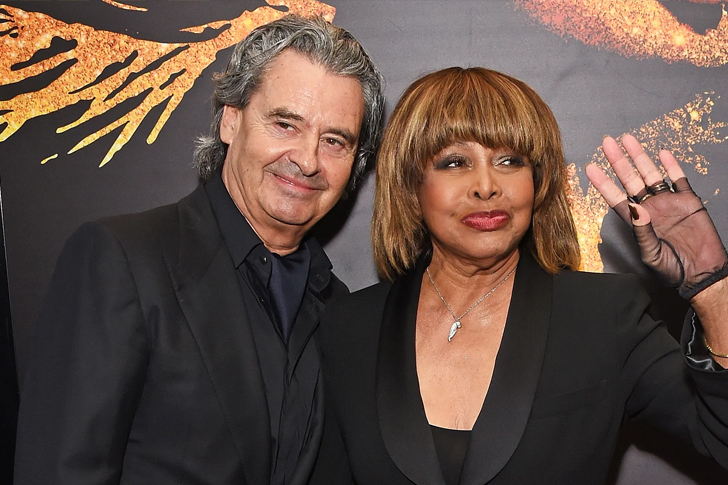 Tina Turner is an American-born Swiss singer, songwriter, dancer and actress. After being dubbed the "Queen of Rock 'n' roll," she began her career as a soloist. She is known for her lively stage persona, powerful voice and long career. After 27 years together, Tina Turner finally tied the knot with her longtime boyfriend, Erwin Bach, in 2013. The two had a private civil ceremony at Lake Zurich in Küsnacht, northern Switzerland.
The couple met in 1985. At the time, they both attended a record label party in London. Just like Turner, Bach is not new to the music world. He is a music producer, a record company executive, and the managing director of EMI Recorded Music Switzerland. Just like Turner, music is Bach's investment. In 1994, they moved together to Switzerland. After so many years together, they finally made things official.
JULIA LOUIS-DREYFUS AND BRAD HALL – 33 YEARS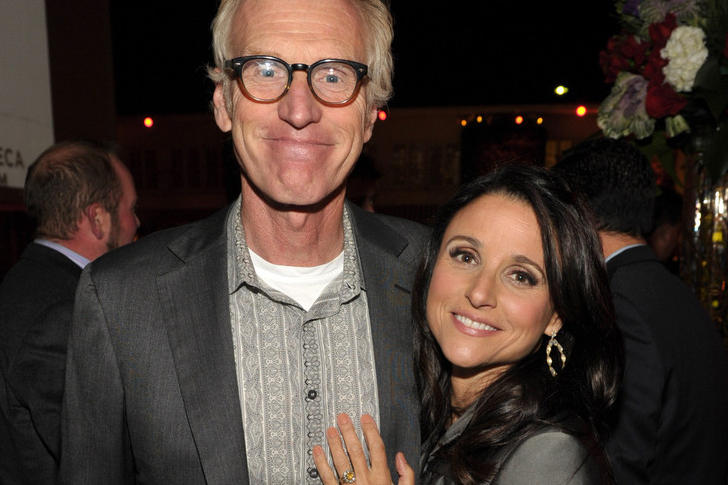 Bradford Hall is an American actor, comedian, director, and writer. He is best known for creating the sitcom The Bachelor and Watching Ellie. Julia Louis-Dreyfus and Brad Hall were college sweethearts. They met at Northwestern University in the 1980s. At the time, Louis-Dreyfus auditioned for a theater production that Hall was producing. The 59-year-old actress knew that she would meet her match at that moment, and she didn't fail.
Louis-Dreyfus and Hall tied the knot in 1987. Since then, they have been each other's biggest champions. Hall made sure that he would be by his wife's side when she battled breast cancer after she was diagnosed with the illness in 2017. The Veep star was experiencing a different degree of happiness when she won her six Emmy awards at the time, but after a day, she received the bad news.
JAMIE LEE CURTIS AND CHRISTOPHER GUEST – 36 YEARS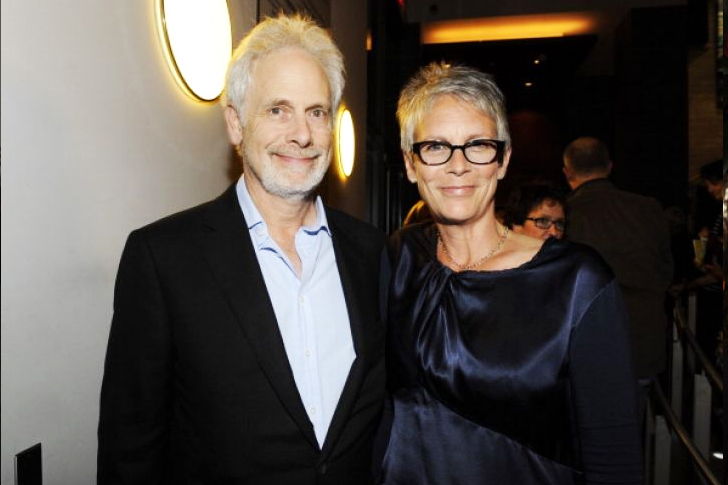 Jamie Lee Curtis is an American actress, writer and campaigner. Mr. Curtis's film work spans many genres. She is married to Christopher Guest, with whom she has two adopted children. Christopher Haden-Guest is an American and British screenwriter, composer, musician, director, actor and comedian. It is possible to stay married for over 30 years in Hollywood, and this is what Jamie Lee Curtis and Christopher Guest prove to a certain degree. Before the two met, Curtis already knew Guest would be her husband – and she chose him.
When the famed "scream queen" saw a photo of Guest in the Rolling Stone magazine with Michael McKean and Harry Shearer, he pointed to Guest's picture and told her friend, Debra Hill, who co-wrote and produced Halloween, he would marry that guy. What she said came true, and they are about to celebrate their 36th anniversary.
JEFF BRIDGES AND SUSAN GESTON BRIDGES – 43 YEARS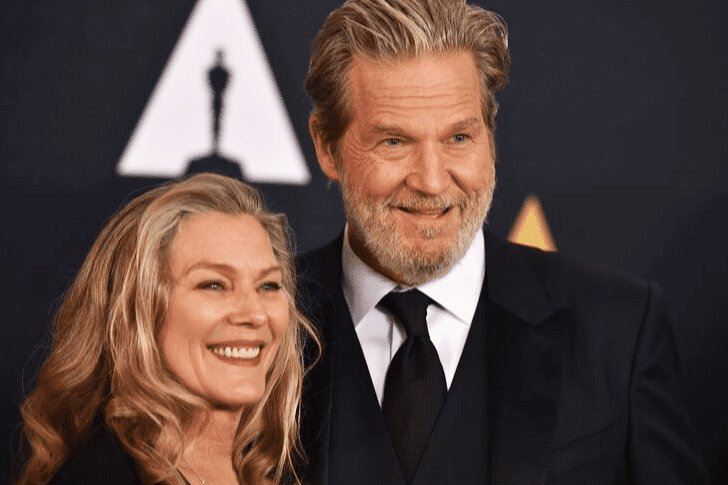 Jeffrey Leon Bridges (born December 4, 1949) is an American actor, singer, and producer. As one of the most acclaimed actors of his generation, he won numerous accolades including an Oscar for best actor. So far, Jeff Bridges and Susan Geston Bridges have the longest marriage in Hollywood on this list. The two met on the set of the Rancho Deluxe in 1975. At the time, he was only 24 years old.
Jeff saw Susan eating at a restaurant, where she was waiting at table to pay for college so that she wouldn't opt for student loans. He asked him out, but she refused. But when they ran into each other, they spent the night together that changed Susan's mind about him. After a short engagement, they tied the knot in 1977. They now have three daughters, and will be celebrating their 43rd anniversary
WILL SMITH AND JADA PINKETT SMITH – 23 YEARS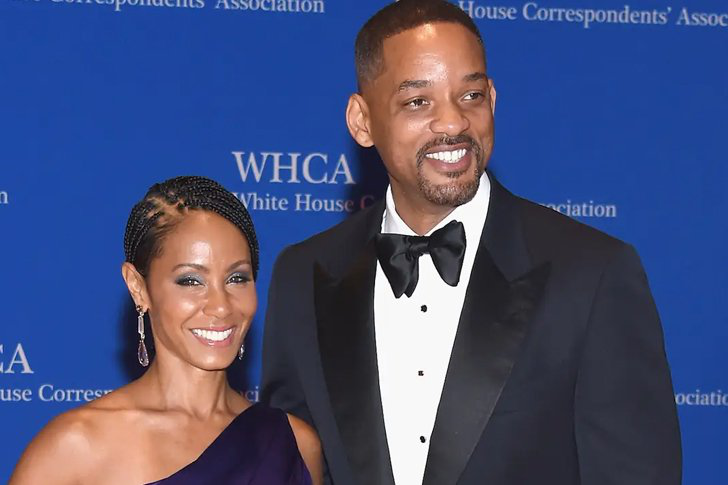 Willard Smith (born September 25, 1968) is an American actor, producer, and rapper. Smith was named the most trusted star in the world by Forbes. As of 2014, he has starred in 21 films, 17 of which have grossed more than $100 million worldwide. After everything they have been through and weathering a marriage amidst the glitz and glamour of Hollywood, Will Smith and Jada Pinkett Smith stay true to their love for 23 years. They remain indestructible, like new flooring that has a strong pour in.
The two met in 1994. At the time, Jada was auditioning for The Fresh Prince of Bel-Air, but with a height of 5', she was not chosen. After a year, they became a thing. Will was also undergoing a divorce from his first wife, Sheree Zampino, at the time. A day after they got engaged, they learned that they were already expecting. Eventually, they tied the knot on New Year's Eve, in the remaining hours of 1997 at the Cloisters in Jada's.
SETH ROGEN AND LAUREN MILLER – 9 YEARS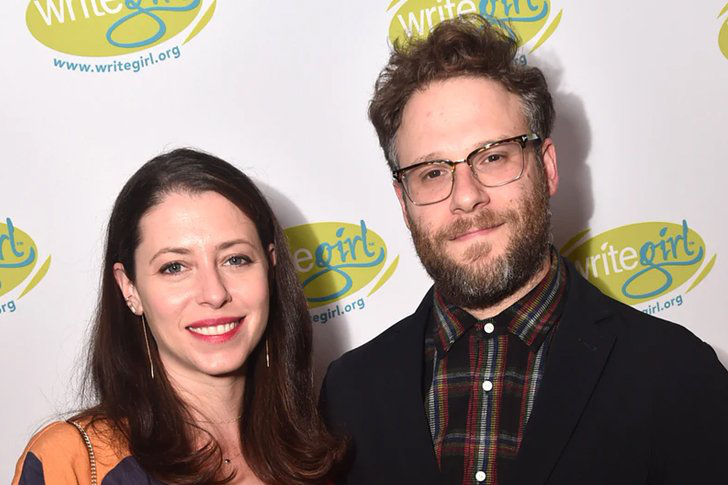 Seth Rogen and Lauren Miller may have the cutest love story in Hollywood that it could pass as one of his movies' plotlines. The two met in 2004 through the producer Will Reiser, and it was love at first sight. They were at a party, and they enjoyed grilled cheese sandwiches all night. They also played Spanish scrabble until the sun rose.
After six years of dating, Rogen popped the question to Miller in a very unbelievable way. As the story was not safe at work, let's passed that, but she, of course, said yes. After that, they celebrated by eating Buffalo wings and watched Top Chef all day. In 2011, they eventually tied the knot. It looks like the two would be saved from opting for student loans, as it seems like they have no plans to have kids.
OZZY AND SHARON OSBOURNE – 38 YEARS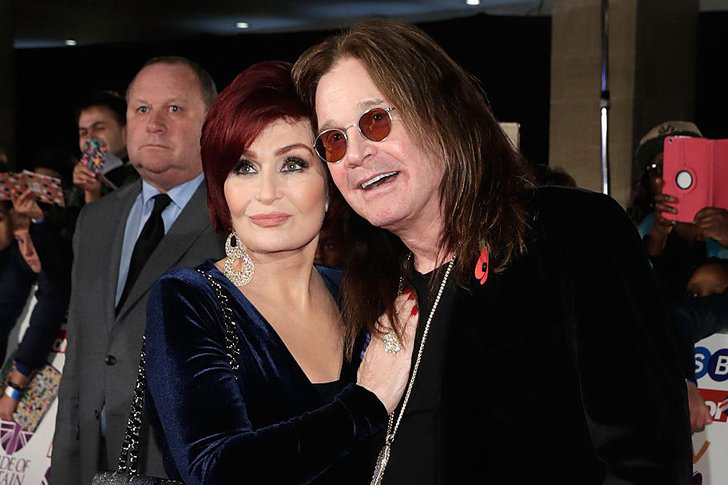 Sharon Osbourne is director and author of Television Entertainment in the United Kingdom and The United States. She married heavy metal singer and songwriter Ozzy. Osbourne revived her husband's heavy metal career by launching the summer Ozzfest tour. After he got fired from Black Sabbath in 1978, Ozzy Osbourne replaced his manager, Don Arden, with his daughter, Sharon Arden, famously known as Sharon Osbourne today. Although the switch of managers resulted in a rift between the father and daughter, people credit Sharon for the success of Ozzy's career since then.
He manages to sell millions of albums, receives a star on the Hollywood Walk of Fame, and relives his popularity with their reality TV series, The Osbournes. A year after his divorce, he married Sharon in 1982 on Independence Day so that he would never forget their anniversary. Although they, too, almost divorced, it never happened, and they would be celebrating their 38th anniversary
MICHELLE PFEIFFER AND DAVID E. KELLEY – 27 YEARS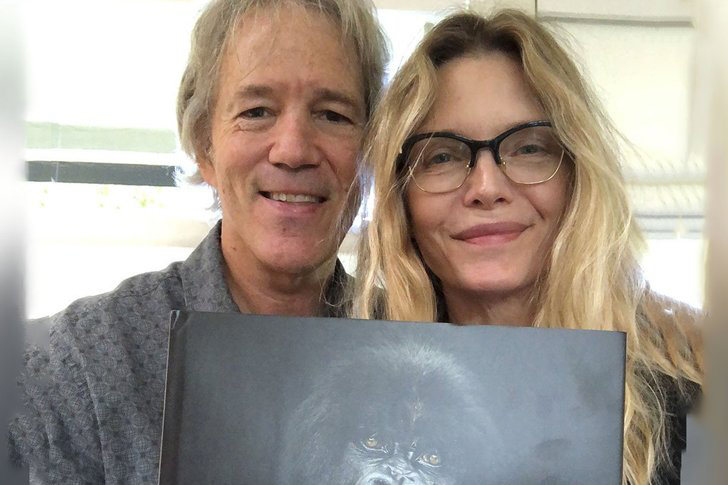 David Edward Kelley was born on April 4, 1956. She is an American television writer, producer and money lawyer. Kelly is one of a handful of writers who have produced shows on four of America's top commercial networks (ABC, CBS, Fox and NBC). Michelle Pfeiffer and David E. Kelley met on a blind date in 1993. If you thought it was a posh one, their date was a real opposite of a classy dinner in a five-star hotel. Instead, they enjoyed their time at a bowling alley, and it was pure happiness for the two. How cool were they?
The couple made mutual respect, love, and passion as the foundation of their strong relationship. So, what's the roofing? Kidding aside, they decided to tie the knot the same year that they met. They only went on dates for ten months and eventually sealed their love with I dos. This year, they would be celebrating their 27th anniversary.
ADAM SANDLER AND JACKIE SANDLER – 17 YEARS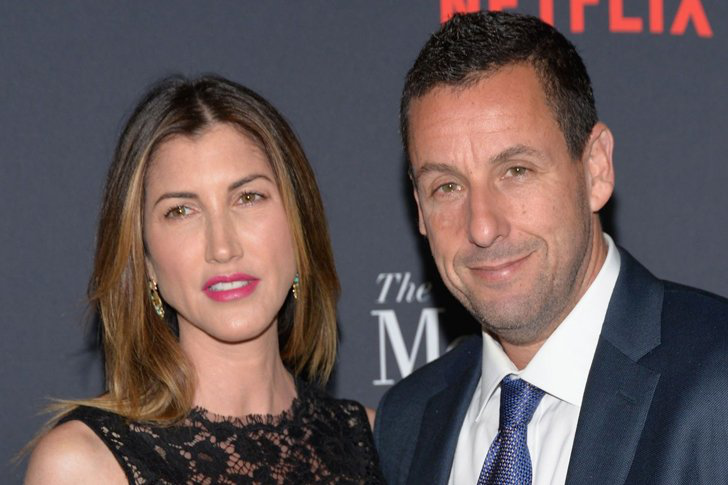 Adam Richard Sandler was born on September 9, 1966. He is an American actor, comedian and film producer. He has appeared in many Hollywood films that have grossed more than $2 billion at the box office. Credits to Rob Schneider, he is the reason how Adam Sandler met his wife, Jackie Sandler. Rob brought Jackie to be part of Adam's 1999 film Big Daddy. When the two met, the rest is history. They started dating the same year and tied the knot in 2003.
So who is Jackie? Jackie used to be a model when she was young. At the time, she was reportedly earning five grand a day. After that, she tried her luck in the entertainment world, playing small roles in different movies; some of those were Rob and Adam's films. Now, it seems like she doesn't have to work with the huge net worth of her husband.
WARREN BEATTY AND ANNETTE BENING – 28 YEARS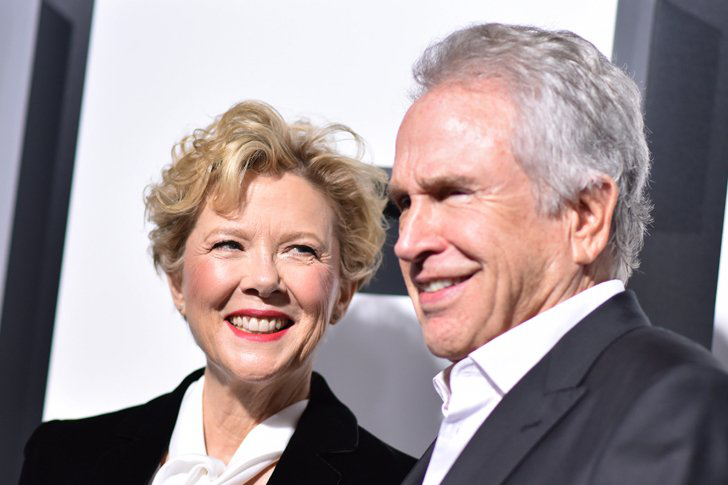 Annette Carol Bening was born on May 29, 1958. She is an American actress whose career began in 1980. Some will remember Warren Beatty as one of Hollywood's most famous bachelors. However, when he met Annette Bening on the set of the 1991 film Bugsy, everything changed. The legendary actor turned his ways for Bening. Just after a year, the two surprised everyone with their marriage.
When some questioned their move, Beatty said that he never second-guessed himself. That proves to be true, as, after 28 years, they are still together. The couple shares four kids, and when they were growing up, their father took a break from Hollywood to spend time with them and give them normal lives. Surely, their children will give their father a lot of credits for providing the time they needed when they were kids.
PHOEBE CATES AND KEVIN KLINE – 31 YEARS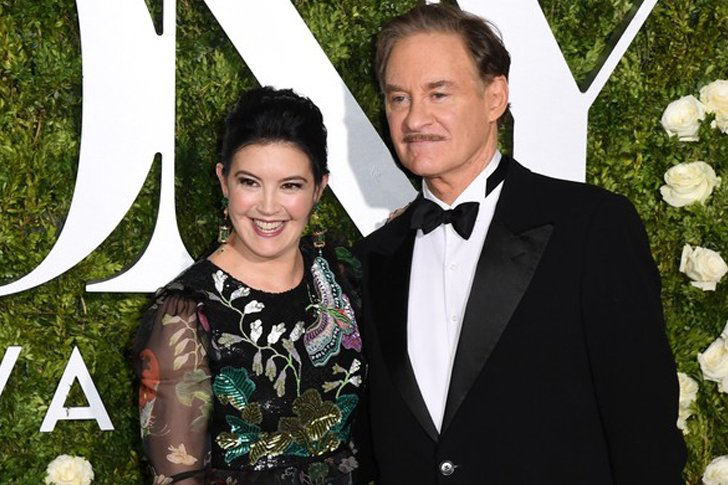 Phoebe Belle Cates was born on July 16, 1963. She is a former American actress, singer and model agency owner. She is mainly known for her roles in several films. Phoebe Cates and Kevin Kline are two of the most famous stars of Hollywood in the '80s. Some will probably remember Cates for her iconic pool scene in the 1982 film Fast Times at Ridgemont High.
These two stars met when they auditioned for the movie The Big Chill. Cates didn't get the role that she wanted, but she met the man of her life. The couple tied the knot in 1989. Despite the huge differences, not to mention the 16-year age gap, they truly get along. They were also said to be against all the odds. But to some degree, they weathered all the storms and would be celebrating 31 years of marriage.
PAT SAJAK AND LESLY BROWN-SAJAK – 31 YEARS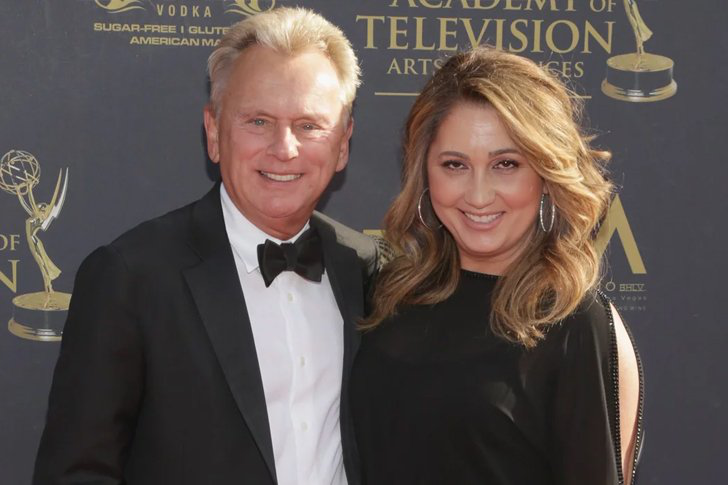 Pat Sajak was born on October 26, 1946. He is an American television personality and game show host. He is the host of the American video game show "Wheel of Fortune". Lesly Brown-Sajak that the first time she and Pat Sajak met, it wasn't loved at first sight. In an earlier interview, the photographer admitted that there was "no electricity" flowing in the air the moment they saw each other. However, when they started to talk regularly, despite being in a long-distance friendship, their feelings began to develop.
After Pat's divorce from his first wife, Sherrill Sajak, in 1986, he tied the knot with Lesly in 1989. Although she was a budding actress appearing in the magazine Women of Washington for Playboy, she focused her attention on raising their children and support her husband's television career
ALAN AND DENISE JACKSON – 41 YEARS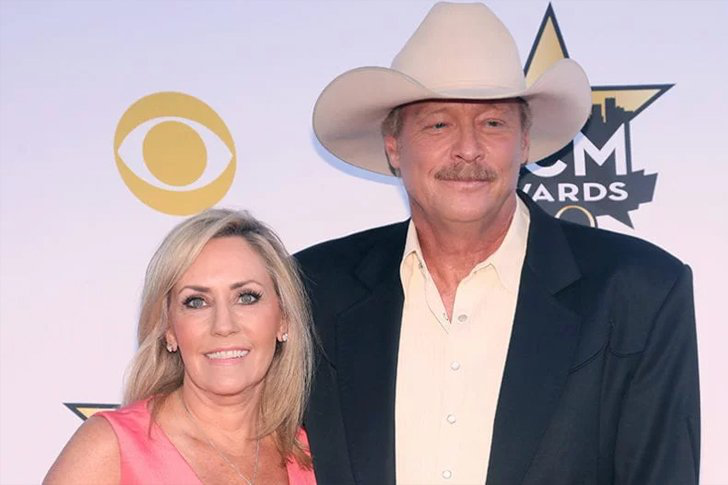 Alan Jackson and his wife Denise have long been one of country music fans' favorite payoffs, but the decades-long love story is more than witnessed. The couple met as teenagers and were high school sweethearts. Denise didn't even have to change her name when she got married because her maiden name was Jackson. Alan and Denise Jackson have more than half of their lives together. They started dating when they were still in high school. In 1979, they decided to tie the knot in their hometown in Georgia.
After six years, they moved to Nashville so that Alan could pursue his dreams. Denise did everything she can to help her husband create a name in the country music genre. Denise succeeded, and Alan has an incredible music career. However, in 1998, Alan had an affair that affected their relationship. They got separated and might have almost called their divorce lawyers, but they reconciled in 1999, choosing to stay at each other's side no matter what.v
KEITH RICHARDS AND PATTI HANSEN – 37 YEARS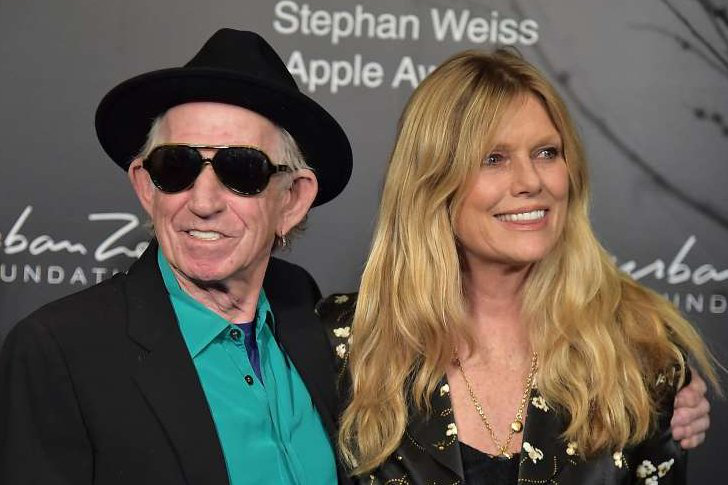 Patricia Hansen was born on March 17, 1956. She is an American model and actress. In the early 1980s, Hansen stopped modeling and began acting. Keith Richards was born on December 18, 1943. He is an English musician, singer and songwriter. Keith Richards and Patti Hansen got married in 1983 at the Finisterra Hotel in Cabo San Lucas, Mexico. In the same year, Hansen gave birth to their first child, Theodora. After two years, their second kid, Alexandra, was born.
As a model herself, Hansen heavily influenced her two daughters. They also entered the modeling world, making a name for themselves. With their stand and beauty, the two Richards kids surely have their own insurances. As their mother was discovered at the age of 14, these two are maybe trying to match or even surpass the mark their mom made in the catwalk.
AMY ADAMS AND DARREN LE GALLO – 18 YEARS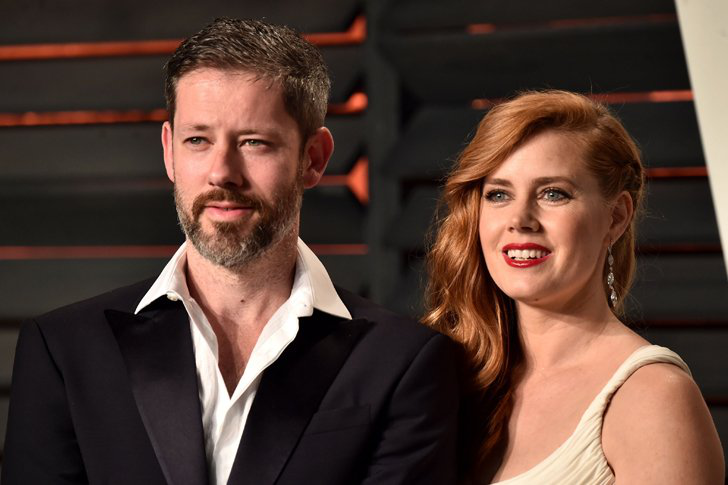 Amy Lou Adams was born on August 20, 1974. She is an American actress and she is famous for her comedy and dramatic performances. She was ranked three times among the highest-paid actresses of the year. Her honors include two Golden Globes and six Academy Awards and seven nominations for the British Academy Film Awards. Amy Adams and Darren Le Gallo first met in an acting class in 2001. After a year, while working on a short film, they also started dating. After six years, Darren finally popped the question and asked Amy to marry him.
In 2015, they tied the knot. They had a classic spring wedding that they had been dreaming of. Allegedly, they had been aiming to get wedded in spring or fall. Might be they opted for loans to make this dream came true. In a 2016 interview, Adams thanked her husband for the sacrifices he had made for their family. At the time, he was their primary caregiver.
LILY TOMLIN AND JANE WAGNER – 46 YEARS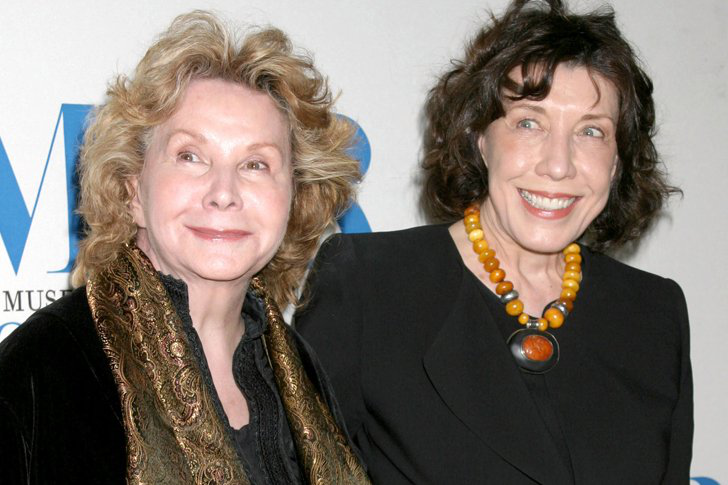 Jana Wagner was born on February 26, 1935. She is an American writer, director and producer. Wagner is best known as Lily Tomlin's drama writer, collaborator, and wife. Lily Tomlin and Jane Wagner outlast a lot of relationships in Hollywood. So what's the secret of their 46-year relationship, Tomlin revealed it is merely the "mutual admiration and respect." The couple has been together for a long time long before they tied the knot in 2013. Before they got wedded, they gas up to go incognito and apply for their marriage license.
Aside from being partners, Tomlin and Wagner also work together professionally. Some of their collaborations are Tomlin's one-woman show, The Search for Signs of Intelligent Life in the Universe, which turned to be a Broadway show and a movie, and the film The Incredible Shrinking Woman.
BOB EUBANKS AND DEBORAH JAMES – 16 YEARS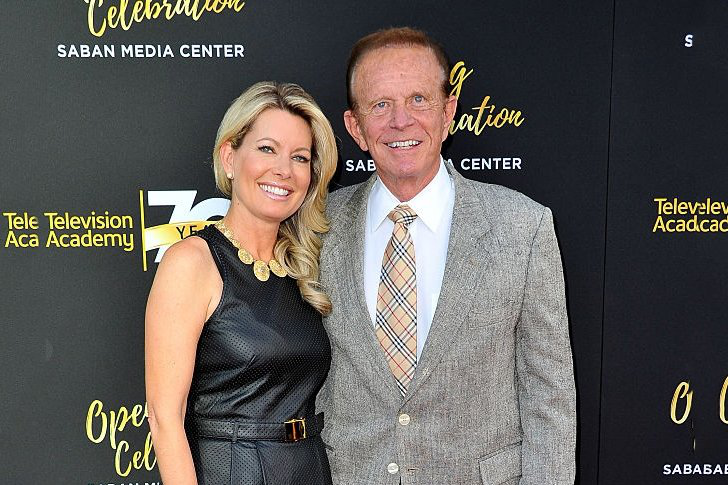 Robert Leland Eubanks was born on January 8, 1938. He is an American disc jockey, TV host and game show host. He is best known for hosting the TV show NewlyWed Game since 1966. In 2000, he received a star on the Hollywood Walk of Fame for his television show. Another couple that proves age doesn't matter is Bob Eubanks and Deborah James.
These two have been married for 16 years, declaring their love for each other is true despite all the doubts. James is 14 years younger than Bob, but that doesn't matter as they manage to weather all the storms that pass their relationship. Although details about their wedding remain scarce until today, it is believed to be the happiest days in their lives. After Eubank needed the help of his attorney to divorce his first wife, Irma Eubanks, his new marriage seems to last a lifetime this time.
SEAN CONNERY AND MICHELINE ROQUEBRUNE – 45 YEARS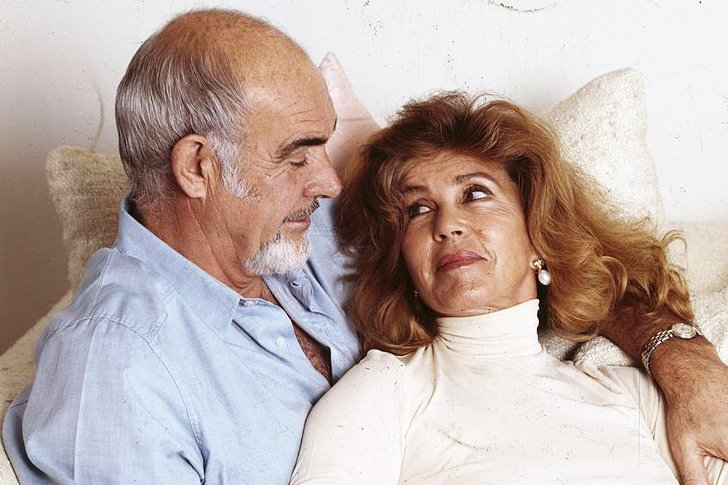 Sean Connery is a Scottish actor. He gained recognition as the first leading actor in a film depicting the fictional British secret agent James Bond. Connery began performing in smaller theaters and television shows until he played Bond. Despite being married for 45 years and in a relationship longer than that, Sean Connery is still head over heels in love with his wife, Micheline Roquebrune. The two first met in 1970 at a golf tournament in Morocco. Although electricity flowed between them at the time, their love story had yet to begin.
"Ma Cherie," as what Connery called Roquebrune with his sexy accent, was married still married then. The now-89-year-old actor was also with the actress Diane Cilento at that time. However, as the feeling was so strong, Connery asked her to meet her. This meeting resulted in their marriage in 1974 and an intense love until today.
RANDY TRAVIS AND MARY DAVIS – 5 YEARS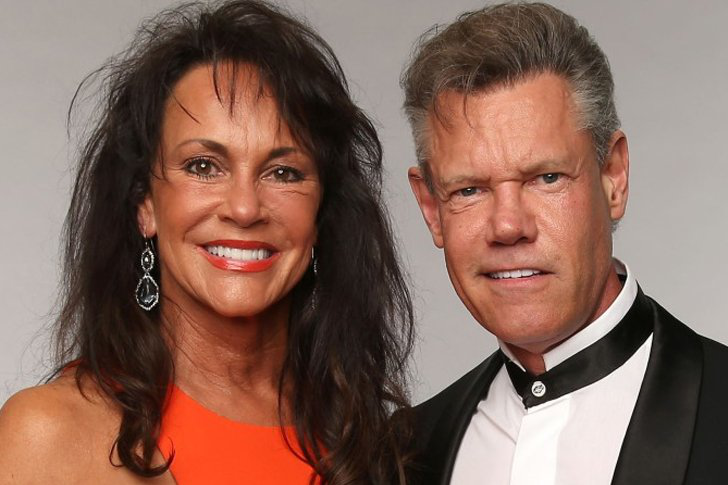 Randy Bruce Traywick was born on May 4, 1959. He is an American country and Gospel singer, songwriter, guitarist and actor. He was active from 1978 until a stroke incapacitated him in 2013. Randy Travis had been through a lot before he and Mary Davis got married. Although they had known each other long before they became a thing, Travis was still married to Elizabeth Hatcher. They had been together for 19 years until the time came that needed lawyers to fix their divorce.
From here, Davis entered the scene. However, things weren't easy for them at the start. In 2013, Travis had an upper respiratory infection, followed by a massive stroke just days later. Despite the one percent survival that the doctors have him, Davis stayed by his side. After their marriage in 2015, Davis remains to be by her husband's side until today.
BRYAN CRANSTON AND ROBIN DEARDEN – 31 YEARS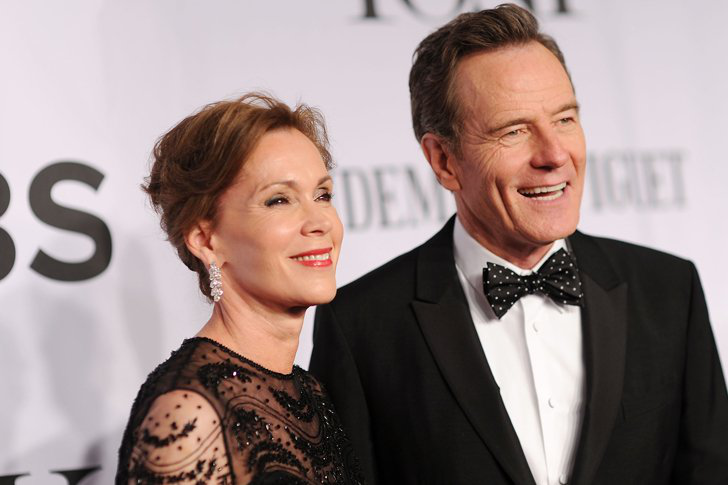 Bryan Lee Cranston was born on March 7, 1956. He is an American actor, director, producer and writer. Cranston's performance on Breaking Bad is widely regarded as one of the best in television history. Mr. Danger from the Breaking Bad series Bryan Cranston had an awkward love story. When he met his now-wife, Robin Dearden, on the set of Airwolf in 1986, he had to point a gun at her head and take her as his hostage for a scene. Little did they know that this sequence would change their lives.
At the time, they were still in their respective relationships. However, when they once again bumped into each other in 1987, a romance started. Two years later, they officially tied the knot and are now enjoying 31 years of marriage. Credits to that scene, if it didn't happen, Taylor Dearden, their kid, wouldn't be here.
MAGIC AND COOKIE JOHNSON – 29 YEARS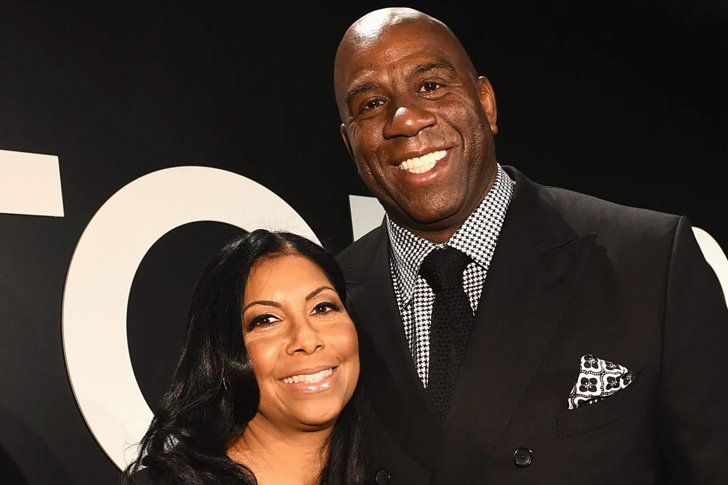 Magic Johnson was born on August 14, 1959. He is a former Professional basketball player in the United States and is often considered the best point guard of all time and one of the greatest players in NBA history. Johnson retired abruptly in 1991 after announcing he was infected with HIV but returned to play in the 1992 All-Star game. Magic and Cookie Johnson almost gave up their love but remained to be on each other's side no matter what.
The two have been married for 29 years and are blessed with two kids. When everyone thought they have a lovely relationship, nobody knows that they briefly separated over a decade ago. In her memoir and interview with Oprah Winfrey, Cookie revealed that their marriage almost ended in 2001. At the time, they secretly separated for two weeks without the media and tabloids' knowledge. However, instead of asking the help of their attorneys, they vowed to work on their marriage and be together for each other.
AL ROKER AND DEBORAH ROBERTS – 25 YEARS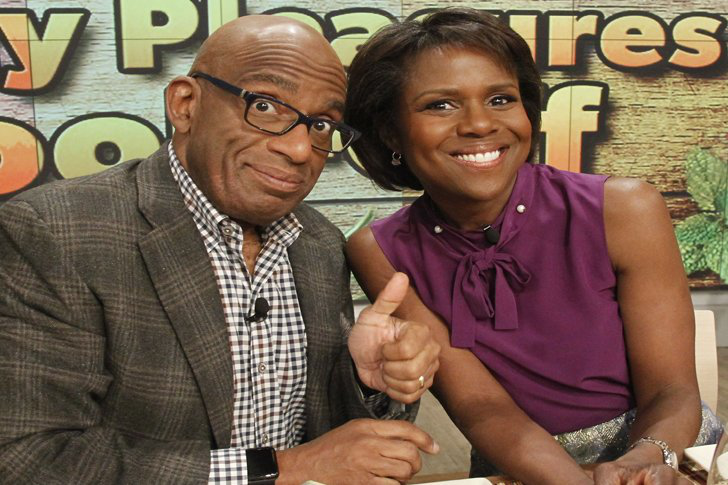 Despite being in rival networks, Al Roker and Deborah Roberts are happily married for 25 years. In their over two decades of togetherness, the couple has been open about their relationship, their struggles, and how they manage to weather things out together. If there is an online class about how to handle a good romance, these two should be in it.
Roker and Roberts first met in 1990. At the time, Roberts joined NBC as a general-assignment reporter. Roberts only saw Roker as a friend, so he tried everything to woo her. He gave her flowers, a fridge full of food, and a lot more to win her love. When he finally succeeded, he popped the question in 1994 on the rim of the Grand Canyon and tied the knot in 1995 at St. Thomas Episcopal Church in New York
JUSTIN TIMBERLAKE AND JESSICA BIEL – 8 YEARS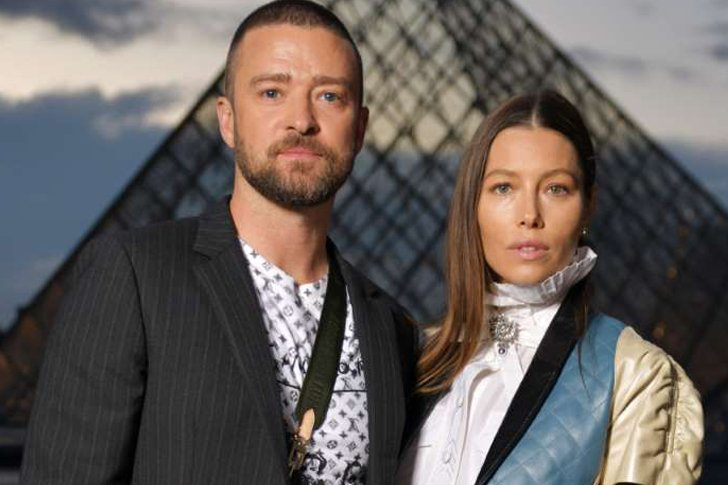 Justin Randall Timberlake was born on January 31, 1981. He is an American singer. Songwriter, actor and record producer. He was born and raised in Tennessee. Despite the rumors against them today, Justin Timberlake and Jessica Biel's love for each other remains strong. The two met in early 2007 at a birthday party that the 39-year-old star threw for a friend. In the same year, they made their relationship public when Biel joined him on the U.K. leg of his tour.
They were also seen sharing a kiss. However, in 2011, Timberlake and Biel broke up. They even issued a joint statement to confirm the news. But as the degree of love they have for each other is so strong, they reunite after a few months. In the same year, the former N-Sync member proposed to Biel, and they got married in 2012.
GLORIA AND EMILIO ESTEFAN – 42 YEARS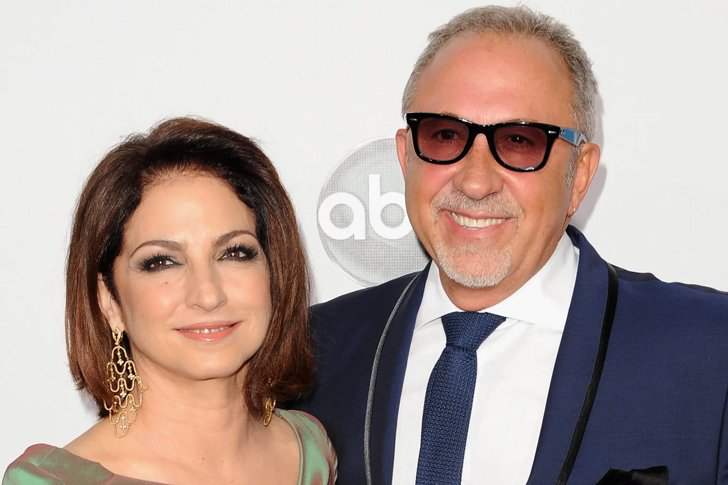 Gloria Estefan was born on September 1, 1957. She is a Cuban-born singer, songwriter, actress and businesswoman. She began her career as a contralto. Gloria Estefan met Emilio Estefan when she was in high school. When he heard her sing, he asked her to be part of their band, Miami Latin Boys. In 1975, the two started dating. They fell and in love and got married in 1978. Emilio's group then changed their name to Miami Sound Machine.
Thanks to her hit song, Conga, Gloria earned worldwide success in 1985. Thankfully, she made it with her husband by her side. Thanks to their investment in love for music, they both made a big name for each other. In an interview, Gloria was proud of the 43 years that they had been together, and it will continuously grow as the time comes.
SARAH JESSICA PARKER AND MATTHEW BRODERICK – 23 YEARS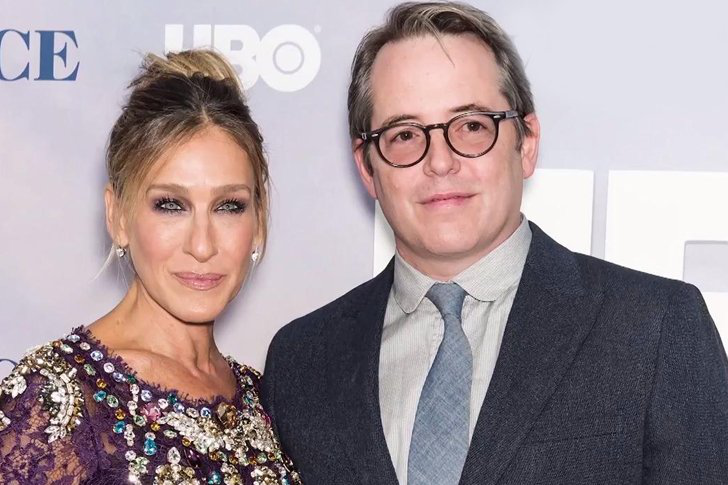 Sarah Jessica Parker was born on March 25, 1965. She is an American actress, producer and designer. Since 2005, she has run her own production company Pretty Matches, which has been producing content for HBO and other channels. Sarah Jessica Parker and Matthew Broderick first met on Broadway in 1991. However, it wasn't until 1992 that Broderick asked Parker out.
In 1995, they worked together for the revival of How to Succeed in Business Without Really Trying in Broadway. After two years, they exchanged their vows. They tied the knot in Manhattan's Lower East Side, officiated by Broderick's sister, Janet Broderick Kraft, who is said to be an Episcopal priest. No, she's not a lawyer. This year, the couple is celebrating their 22nd anniversary. In a post, Parker honored their love and shut down all the malicious against their relationship. She is proud of the years that they are married and 27 years of relationship.
STEVEN SPIELBERG & KATE CAPSHAW – 29 YEARS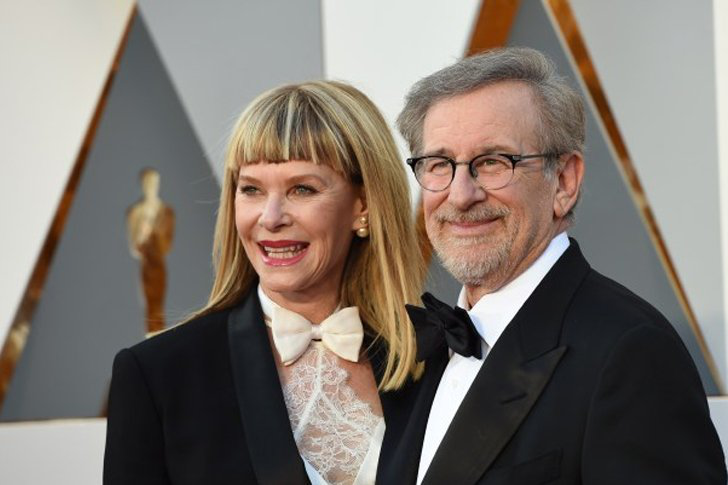 Steven Spielberg was born on December 18, 1946. He is an American film director, producer and writer. He began his career in the new Hollywood era and is one of the most commercially successful directors in history. Despite the complications at the start of their relationship, Steven Spielberg and Kate Capshaw's romance is still considered as one of the most successful in Hollywood. They are also said to be one of the happiest married couples in the industry.
When Spielberg and Capshaw started dating, the critically-acclaimed director was still married to Amy Irving. Thanks to the help of his lawyers, their marriage is now a part of the past, although there are still some who blame Capshaw for their separation. Their divorce was even the third most costly celebrity breakup in Hollywood. However, fast forward to today, Spielberg and Capshaw are now celebrating their 29 years of marriage.
ROD STEWART AND PENNY LANCASTER – 13 YEARS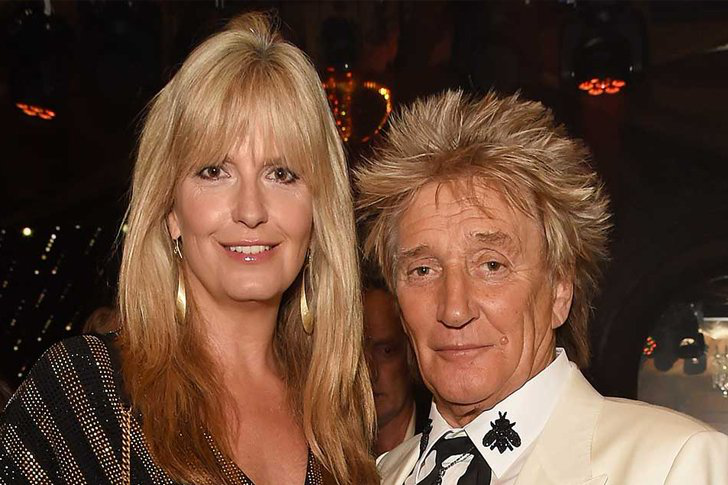 Penny Lancaster was born on March 15, 1971. She is an English model, photographer, TELEVISION personality and police officer. She is married to rocker Rod Stewart. In 2014, she took part in the ITV lunchtime show Loose Women. Penny Lancaster revealed that her and Rod Stewart's relationship started in a dare, where she had to go up to the British rock and singer and ask for his autograph. At the time, she was on a photography training course and invited for a gig to snap his photographs.
However, Stewart was still married to Rachel Hunter. But because of their 26-year age difference, they eventually broke up and called it quit in 2006. A year later, he married Lancaster in a lavish Italian wedding ceremony. As Stewart is one of the wealthiest celebrities there is, he surely doesn't need a loan to give Lancaster a grand wedding.
SAM ELLIOTT & KATHARINE ROSS – 36 YEARS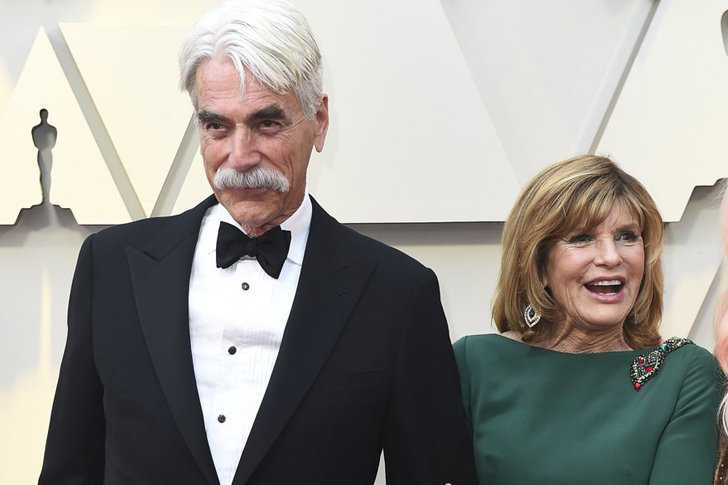 Sam Elliott was born on August 9, 1944. He is an American actor and has received many honors, including the National Jury Award, and has won the Academy Award, two Golden Globe Awards, and two Primetime Emmy Awards. Sam Elliott and Katharine Ross's 36 years of marriage prove that a Hollywood love story is possible. Amidst the failing love affairs in the business they're in, their love stands out.
The two first met in 1969 in the movie Butch Cassidy and the Sundance Kid. Although it mainly starred Paul Newman and Robert Redford, Elliott had a small role there. In 1978, they once again met when they did the film The Legacy. Although Ross needed the help of divorce lawyers a number of times, it seemed like she wouldn't need them anymore when she met Elliott. After her last and fourth divorce, she married Elliott in 1984.
RACHAEL RAY AND JOHN CUSIMANO – 15 YEARS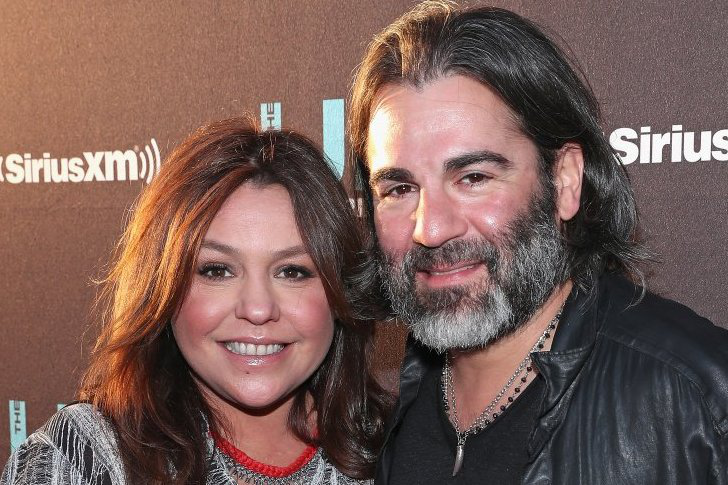 Rachael Ray was born on August 25, 1968. She is an American television personality, businesswoman, celebrity chef and writer. Ray wrote the basic recipe concept based on the 30-minute meal time. Ray's TV show has won three Daytime Emmy Awards in 2006. Although Rachael Ray and John Cusimano have totally different worlds, their relationship definitely click. The two have been married for 15 years, and it is quite long for a couple who have different interests and in the spotlight at the same time.
Cusimano is a band frontman, actor, producer, and mixology. Well, Ray, on the other hand, is famously known as a television personality, receiving credits as a celebrity cook and author. Although the two also experience cheating rumors thrown against them, they manage to shut down the issue and prove their love and marriage are strong. They even renewed their vows in the celebration of their 10th wedding anniversary to show their love for each other.
INA AND JEFFREY GARTEN – 52 YEARS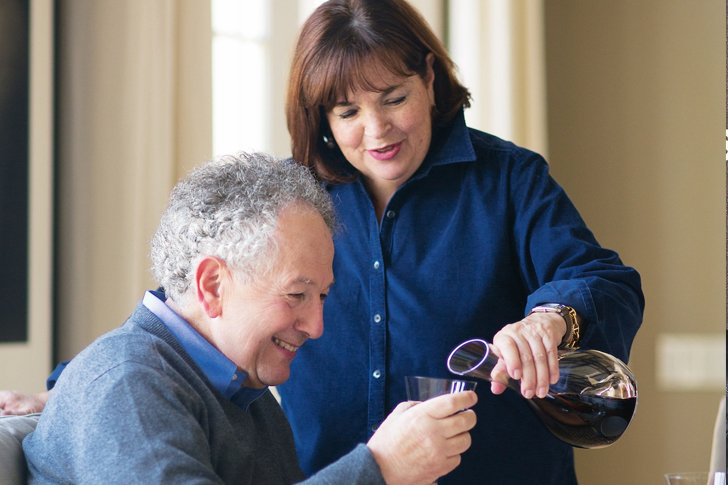 Jeffrey Garten was born on October 29, 1946. He is dean of the Yale School of Management and teaches a variety of courses on global economics. He has also served on various corporate and charitable committees. He is married to writer and food network celebrity Ina Garten. Jeffrey and Ina Garten's relationship is definitely the goal of all goals. The two have been married for 52 years, weathering every storm that will come their way.
The two first met when Ina visited her older brother at Dartmouth College. Although she was about to see another guy at the time, destiny took its course. Jeffrey sent her a letter with a photo of himself. From there, a budding romance started. After their first date, they had a long-distance relationship but kept in touch. In 1968, they eventually got married. They surely have good roofing when they started to live together in East Hampton, New York.
TED DANSON AND MARY STEENBURGEN – 21 YEARS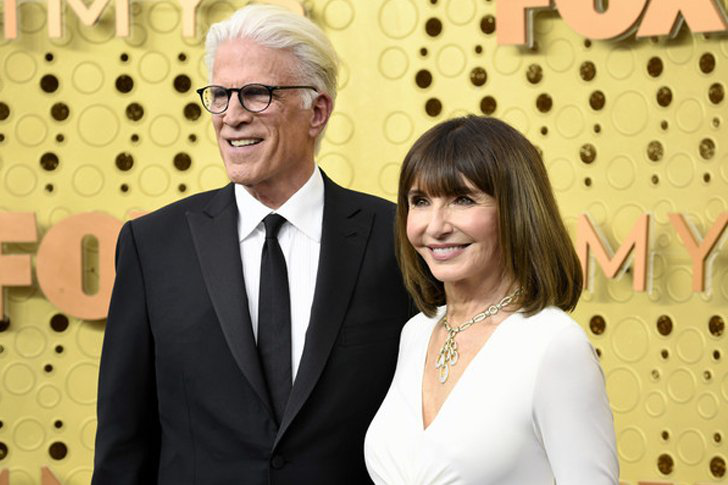 Ted Danson was born on December 29, 1947. He is an American actor and producer. During her career, Danson has been nominated for 18 Primetime Emmy Awards, won two and received a star on the Hollywood Walk of Fame. He is no. 2 on TV Guide's list of the top 25 TV stars. Danson is also a long-time activist for Marine conservation. When Ted Danson and Mary Steenburgen met on the set of Pontiac Moon in 1993, they both swore not to love for good.
However, everything changed when they played as a married couple and spent five hours to shoot a canoe scene. They deeply fell in love with each other that managed to break that swear and change their lives forever. Although they found each other when they were already in their 40s, they restored their faith in love and tied the knot in 1995. The degree of love they have for each other is now different after Danson learned that "true love gets stronger with age."
RINGO STARR AND BARBARA BACH – 39 YEARS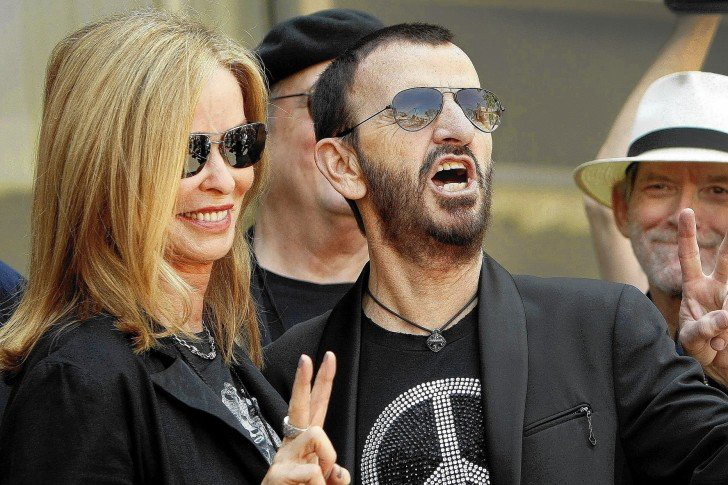 Barbara Goldbach was born on August 28, 1946. She is an American actress and model and is married to Ringo Starr, a British musician and drummer for the Beatles. Ringo Starr and Barbara Bach met at the time when the fame of the Beatles' drummer already faded. It, evidently, doesn't matter for Bach as they manage to champion all the struggles they have been through with their love. They are now married for almost 39 years.
Everything started in a low-key manner for the two. They got wedded in a civil ceremony at the Marylebone Register Office in London in 1981. Why they married each other? For a simple reason, Bach said she loves Starr. The musician was once married to Maureen Starkey Tigrett. Thanks to his lawyer, they had a successful divorce in 1975, giving him the chance to tie the knot with Bach after six years.
MERYL STREEP AND DON GUMMER – 42 YEARS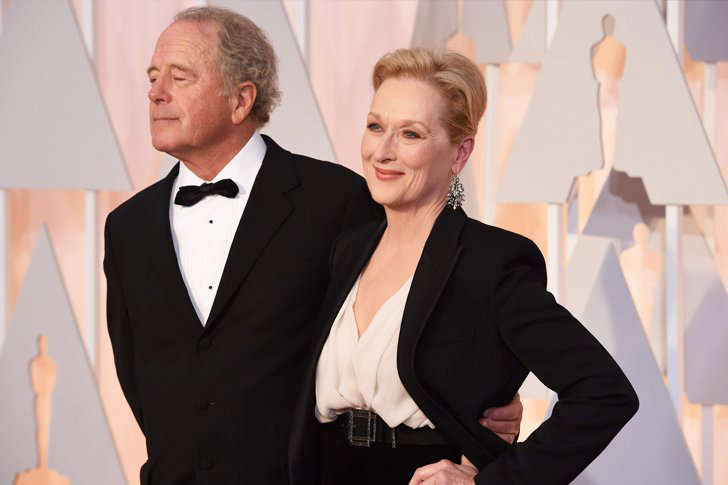 Unlike her other A-list pals, who married and asked the help of their attorneys to divorce, Meryl Streep was only married once – and it was with Don Gummer. The couple has been enjoying 42 years of togetherness, and it looks like nothing can separate the two. People often see Streep and Gummer together, strutting the red carpet and in other public events.
Like the gentleman that he is and maybe the reason why the three-time Oscar winner makes her love him more, he always lets him shine and take center stage. Although they met at an unfortunate time, after Streep's boyfriend died, fate did something that made them ended up together, tying the knot in 1978. Being together for four decades already, they surely have something to share when it comes to making a marriage work. Together they were blessed with four children who share the same passion as their parents and successful in the entertainment industry as well.
STEVE MARTIN AND ANNE SPRINGFIELD – 13 YEARS
Steve Martin became a father at the age of 67. That was in 2012, five years after he tied the knot with Anne Stringfield in 2007. At the time, the comedian's future was already secure– maybe with the help of his financial advisor and his long-running career in the entertainment industry. So, he has a lot of time to spend with his baby.
It was the same thing that he told The Daily Telegraph in an interview after becoming a dad later in life. "Oh, it's fantastic—you have all the time in the world," he said. He now felt safe and secure – not worrying about building a career that made him feel at ease with his family and wife of 13 years. This goes to show that everything comes at the right time and the right place. And that age is not a barrier in finding love or having a child.
DAVID BECKHAM AND VICTORIA BECKHAM – 22 YEARS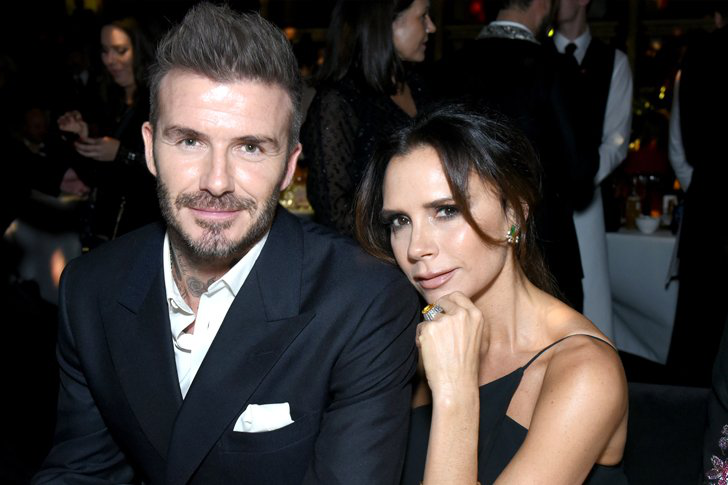 If you think the 1990s is just yesterday, think again. It has been 22 years since David and Victoria Beckham tied the knot in 1998. The two met at a charity football match in Manchester in 1997. After a year, they decided to make things official and be Mr. and Mrs. Beckham.
According to reports, Victoria was David's longtime crush. He already liked her when he saw her in her music videos with her former group, the Spice Girls. The famed footballer overcame his shyness and met Posh Spice when they were introduced. It was a movie made into reality as the power couple succeeded not only in their marriage but also with their financial goals. They refrained from living a lavish lifestyle when they were starting and instead held on and supported each other and the rest is history. Fast forward to today, they now have four kids and a lot of investments together.
TIGER WOODS AND ERICA HERMAN – 3 YEARS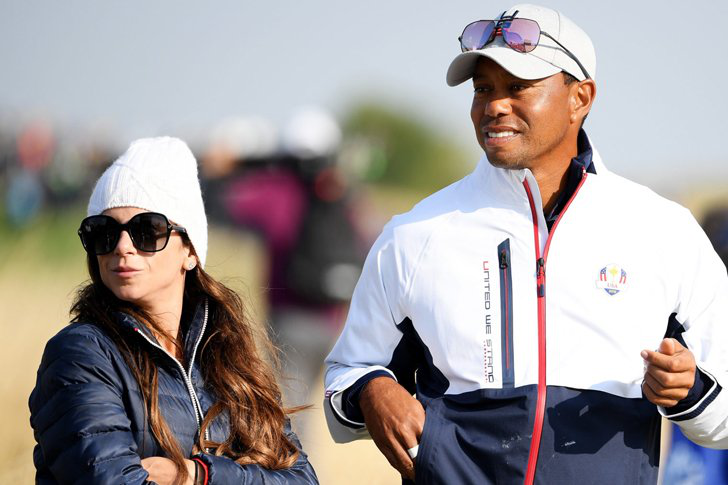 After his high-profile divorce from Elin Nordegren, Tiger Woods finally found the love of his life with Erica Herman. This girl has been showing her full support to her boyfriend, from the tournaments to real life. Know that Tiger is by far the richest and most active golf player across the world. He has lots of fans and when people knew his relationship with Erica, they were surprised but later on became a big fan of both.
They were first seen together in 2017. At the time, they were photographed hugging each other, as he watched the US win the Presidents Cup in New Jersey. Herman donned a "player spouse" badge during the game that puzzled everyone. Usually, it was only worn by the players' wives and girlfriends. Hence, it just confirmed their romance. Although the manager of the pop-up restaurant called The Woods was accused of being a gold digger, she is also receiving credits for saving Woods' life.
JASON MOMOA AND LISA BONET – 15 YEARS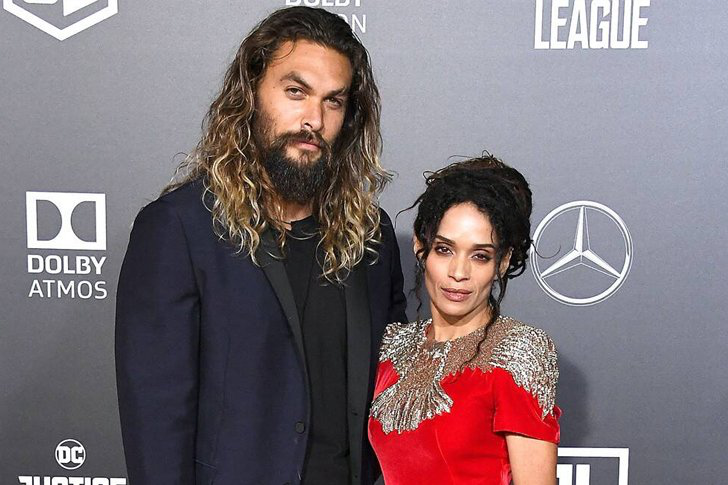 Another proof that age doesn't matter is the love of Jason Momoa and Lisa Bonet. The Aquaman admitted that it was love at first sight when she saw the actress on the TV screen when he was a kid in 1987. The Game of Thrones star met his ultimate crush in 2005 at a jazz club. Jason never minded their age gap, which helped their relationship grow and mature.
After two years, they had their first child, Lola Lolani. The couple has been mum about their romance. Everything about them is private as they maintain not to talk about their relationship in public. In 2008, they became a family of love when Bonet gave birth to Nakoa-Wolf Manakauapo. The need for a home security system is now a must for them. In 2017, Momoa and Bonet finally tied the knot. Today, they are both among the powerful couples who never get affected by social media.
EDDIE MURPHY AND PAIGE BUTCHER – 8 YEARS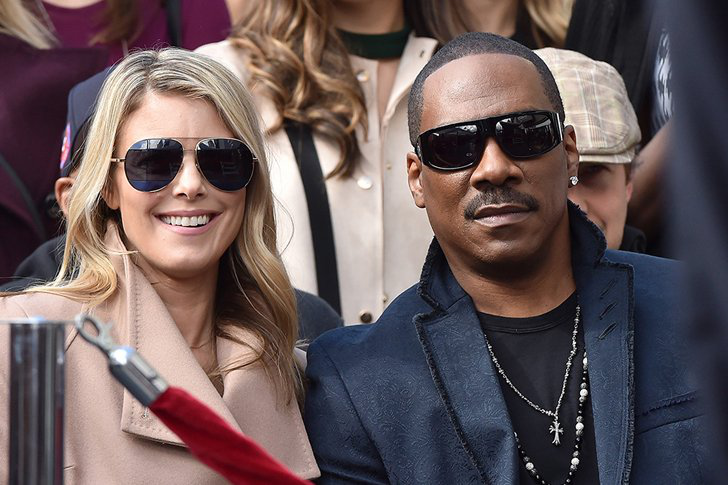 Eddie Murphy may no longer need the help of his lawyer with his eight-year romance with Paige Butcher. Although the legendary actor has been known for his highly-publicized relationships, especially with Mel B of Spice Girls, he now maintains to have a more private one with the 40-year-old model. Many knew that Paige is a humble and down to earth woman even with her amazing fame.
The two have been together since 2012. They kept their relationship low-key, saying that keeping things private between them helped the two to be discreet and reducing problems associated with social media. Paige even has deleted all of her social media accounts to keep their life more personal and away from the spotlight. They now have two children, Max and Izzy. After six years, Murphy finally popped the question and asked Butcher to be his wife. Although we have no news when the wedding bells finally ring, with their eight years of togetherness, it may happen sooner than expected.
RICHARD GERE AND ALEJANDRA SILVA – 6 YEARS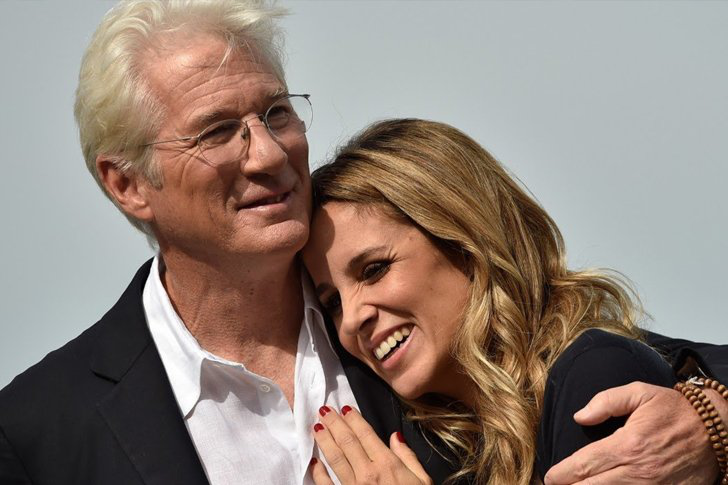 Despite over 30 years of an age gap, Richard Gere revealed that his wife of two years, Alejandra Silva, made him the "happiest man in the universe." The two met when the 37-year-old publicist was only a little girl. He is their family friend. In 2014, they once again met at a hotel that Silva managed – the Treville hotel in Positano, Italy. While many assume that they won't last long because of the age difference, it even made them stronger.
A friend re-introduced the two, and they instantly felt a powerful connection, like electricity flowed in the air. To try to convince her to date him, Gere often sent her flowers until she agreed. From here, everything changed. He even regularly wrote songs for her. In 2018, they officially tied the knot at Gere's New York ranch. That moment for them, creating their own family, was the best investment they made together.
JAY AND MAVIS LENO – 40 YEARS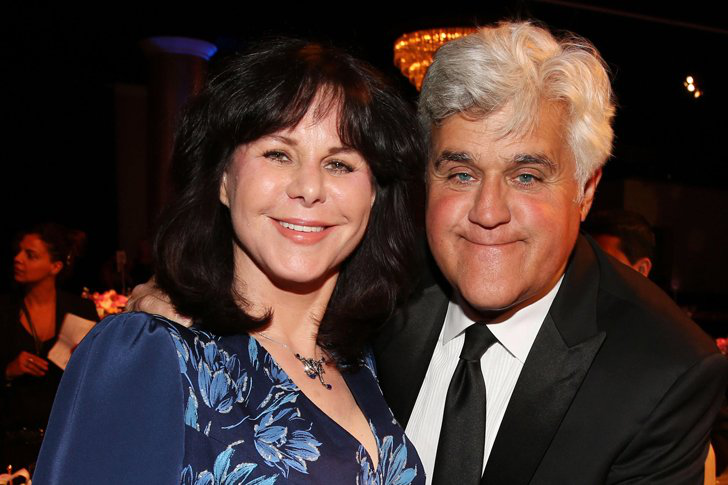 You may know Jay Leno for his extensive car collection, but his most significant commitment is to his wife of almost 40 years – Mavis Leno. The pair first met in 1976 at The Comedy Store in Los Angeles. At the time, Jay was a performer there. In 1980, they officially tied the knot.
In the length of their marriage, Jay revealed in an interview with the Los Angeles Times that their decision to get married wasn't romantic at all. He didn't even give Mavis an engagement ring until years later. He shared that their secret of lasting this long is because they do not fight for useless reasons. In cases they run into a disagreement, they always work it out through open communication. They first bought a house, which was much pricier than a ring. So what's the reason for their marriage? It's because Jay got an insurance policy that he wanted to include Mavis as his beneficiary in case something happened to him.
LONI ANDERSON AND BOB FLICK – 12 YEARS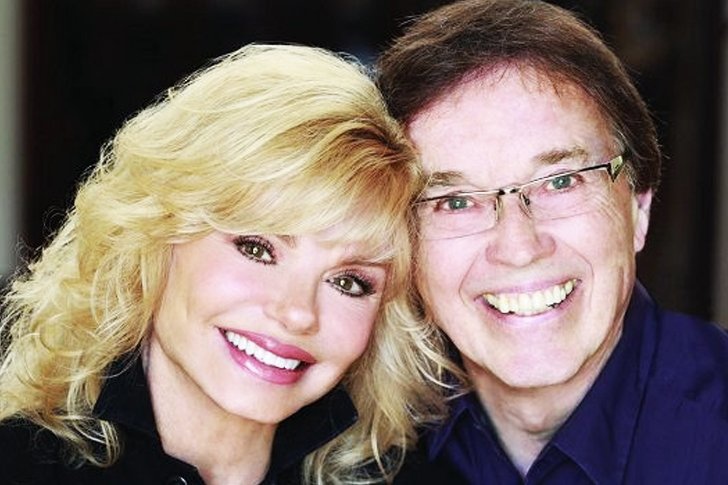 Loni Anderson and Bob Flick have been enjoying almost 12 years of love as a married couple. They dated for 11 months after they got together in 2007. They got engaged for four months and eventually tied the knot in 2008. The couple is known to be very private individuals.
You may probably know Flick as a member of the 1960s folk group The Brothers Four. After a few years that their group hit the No. 2 spot on the pop charts with their hit song Greenfields, he met Anderson in a movie premiere in 1960. A local newspaper sent her out to post with Flick's group as the "lucky young fan." Of course, it succeeded, and their relationship even got to a different degree of marriage. Since then, they have become a part of the examples to couples that last always and never afraid to fight for their marriage.
ROBERT DUVALL AND LUCIANA PEDRAZA – 15 YEARS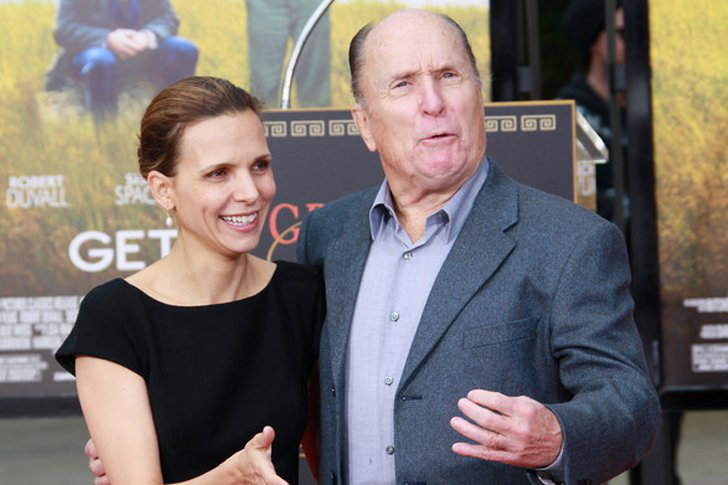 After seeking the help of his attorneys following three failed marriages, Robert Duvall finally met the love of his life with Luciana Pedraza. Although the legendary actor has been known in his field, the Argentine actress had no idea who he was when they first met. After the May-December love affair, you would know that Pedraza loved Duvall for who he is and not for the fame for being a movie star.
Pedraza revealed that it was "Booby," as he called her husband, whom he fell in love with and not the actor that everybody adored. Hence, she doesn't care what people may say to their relationship and their 41-year age gap, which resulted in receiving praises and credits from other people. They tied the knot in 2005 after eight years of dating. Her amazing beauty amazes Robert every day because she is not just lovely in looks but in also her heart and soul.
HUGH JACKMAN AND DEBORRA-LEE FURNESS – 24 YEARS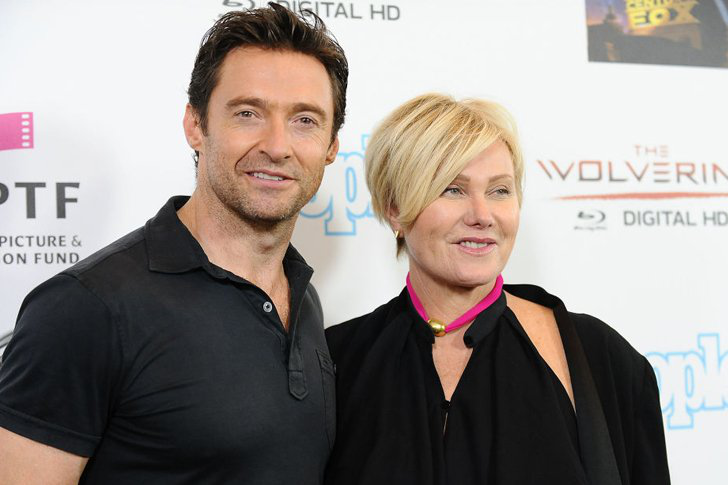 In the midst of the glitz and glamour, Hugh Jackman managed to be a stick-to-one man. He only got married once, and it is to the love of his life, Deborra-Lee Furness. The two got married in 1996, and with 24 years of togetherness, they are one of Hollywood's longest-lasting couples. Hugh said that he is grateful for Deborra and for once in his life, he was sure that she was his soul mate.
The two met on the set of the Corelli in 1995. After a year, they tied the knot in Toorak, Victoria. Just like Jackman, Furness is also from the entertainment world. She has movie credits in Shame, Jindabyne, Legends of the Guardians, The Real Macaw, and more. Of course, his husband is known for his trademark role as Wolverine in the X-Men franchise. It is hard to find someone to have an amazing connection with, but these two managed to find each other amidst the big world of Hollywood.
RUPERT MURDOCH AND JERRY HALL – 5 YEARS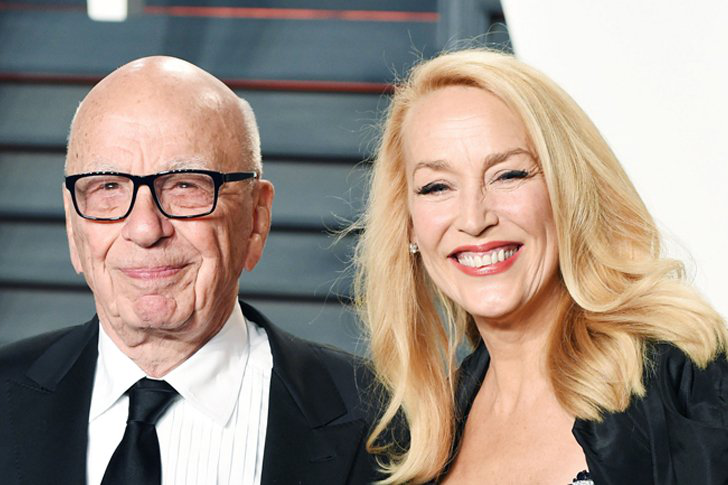 A lot of eyebrows rose when Rupert Murdoch and Jerry Hall were seen together in public, watching the All Blacks win the finals of the Rugby World Cup in London in 2015. It seemed to be a significant hint that they were a thing. With their 25 years age gap, they received criticisms, from accusing them of only doing publicity stunt to a lot of questions. They proved the critics wrong and remained strong despite all the false accusations.
Hence, when they announced their engagement in 2016, a lot were surely shocked. In 2018, they tied the knot, proving they indeed love each other. They were surrounded by their 10 children from previous marriages. It is amazing to see their love bloom as their children grew. Two years after, they are still happily together, and probably comfortable with one another, just like having home security. Soon they will celebrate their third wedding anniversary, still happy and living the best of their lives.
KEVIN JAMES AND STEFFIANA DE LA CRUZ – 16 YEARS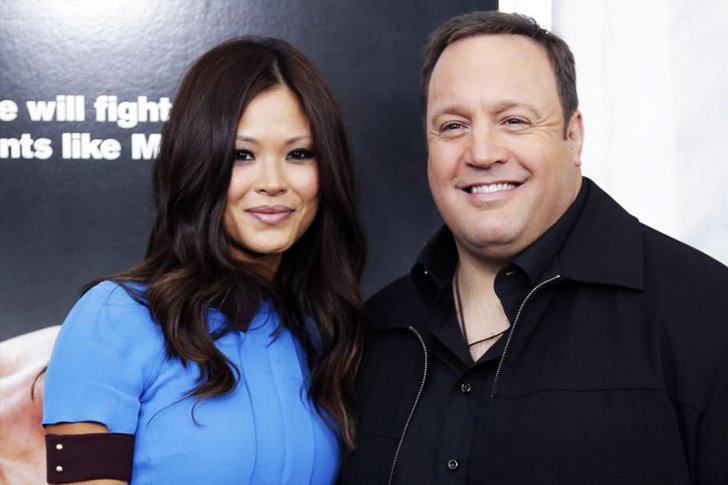 Who would not fall for the beautiful model Steffiana? Kevin James and Steffiana de la Cruz met on a blind date in 2001. Three months later, they started living together, probably with home security. After years of living together, they finally decided to tie the knot in 2004. They now have four kids, Sienna-Marie, Sistine Sabella, Shea Joelle, and Kannon Valentine. Steffiana shared that Kevin has been true to her since the day they met. She was the first and only wife of this outstanding man. Their life together is kept personal to avoid criticisms and this made their marriage tough.
However, before de la Cruz started dating James, she was in a relationship with the late actor Chris Penn. They also lived together, and she made appearances in some of his movies. Aside from that, she also appeared in her husband's films Paul Blart: Mall Cop and its sequel, Paul Blart: Mall Cop 2.
DWAYNE "THE ROCK" JOHNSON AND LAUREN HASHIAN – 13 YEARS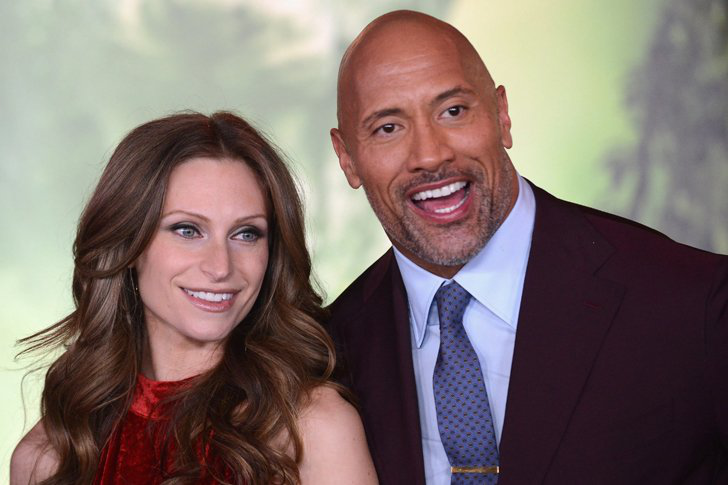 Dwayne "The Rock" Johnson once again made headlines when he married his longtime girlfriend, Lauren Hashian, in a private ceremony in Hawaii last year. Dwayne is one of the funniest guys on Instagram. He usually posts cute pups but never forgets to acknowledge his wife with grateful words. The couple tried their best not to leak any info in the media and made everything in secret. Hence, it was a huge shock to know that Johnson and Hashian finally tied the knot.
The couple first met in 2006. At the time, Johnson was busy filming his movie credit The Game Plan in Boston. So how do their paths cross? It was when they came across one another in the same restaurant that they often frequented in Boston. They started dating in 2007 and have been together since. They also have faced struggles together especially when Dwayne's friend, Paul Walker passed away. Lauren never left her side during this traumatic moment.
PAUL MCCARTNEY AND NANCY SHEVELL – 13 YEARS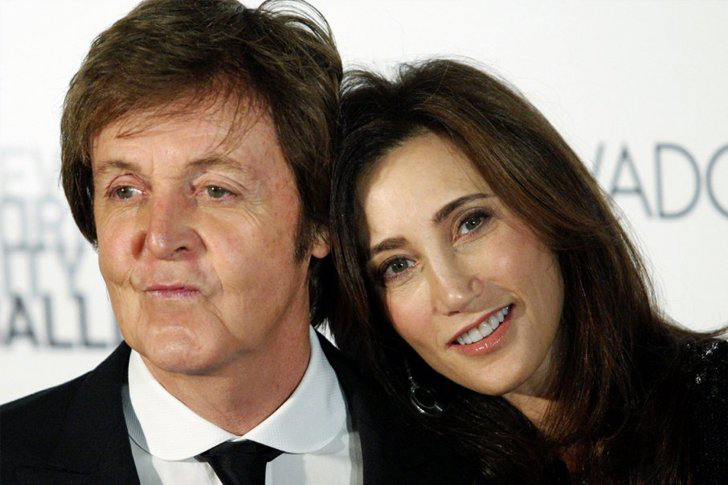 Paul McCartney and Nancy Shevell made their romance public in 2007. However, their relationship didn't have a smooth start. At the time, the Beatles legend's divorce from Heather Mills just ended, and it wasn't an easy process. McCartney ended up paying Mills $48.6 million. Everything started when Mills called McCartney boring and his daughter, Stella, evil in 2006. At one point, she even dumped water on the head of McCartney's lawyer.
But after this messy divorce, the singer-songwriter is now enjoying 13 years of happy marriage with Shevell. Although they didn't have a kid together, she has a son, Arlen Blakeman, from a previous relationship, while McCartney has five. Paul always posts their pictures together and people are surprised how sweet he is over the years of their marriage. A friend shared that Nancy has been Paul's confidant and that she has never wavered in his support for her partner.
STING AND TRUDIE STYLER – 28 YEARS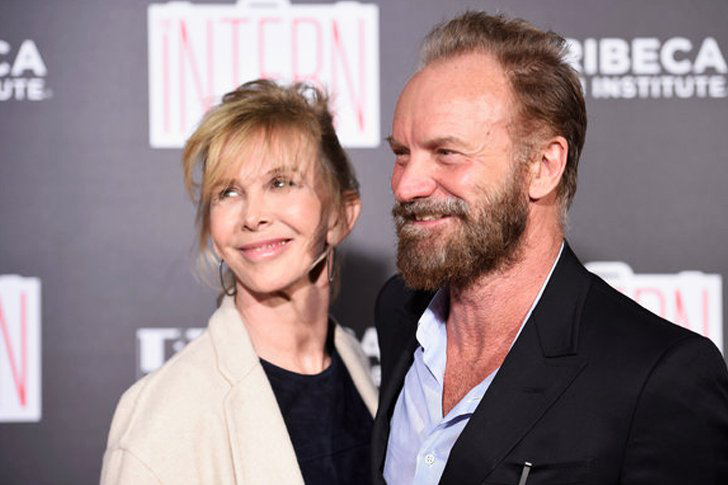 Sting may be known for his hit song, good voice, fame, and being part of the iconic rock band The Police, but for his wife of 28 years, he is Gordon Matthew Thomas Sumner. For him, on the other hand, Trudie Styler is the light of his life. The two met in 1982. She landed an acting role with his then-wife, Frances Tomelty. As Tomelty and Styler were friends, the now-husband and wife spent a lot of time then together.
After ten years of dating, the two finally tied the knot in 1992. What's their secret? They give credit to their love for each other, and they also like one another. The two also consider each other best friends. Love is a passion but being best friends with the love of your life is important as it helps deepen the relationship. The two also always discipline their kids very well and train them to independent.
BONO AND ALISON HEWSON – 38 YEARS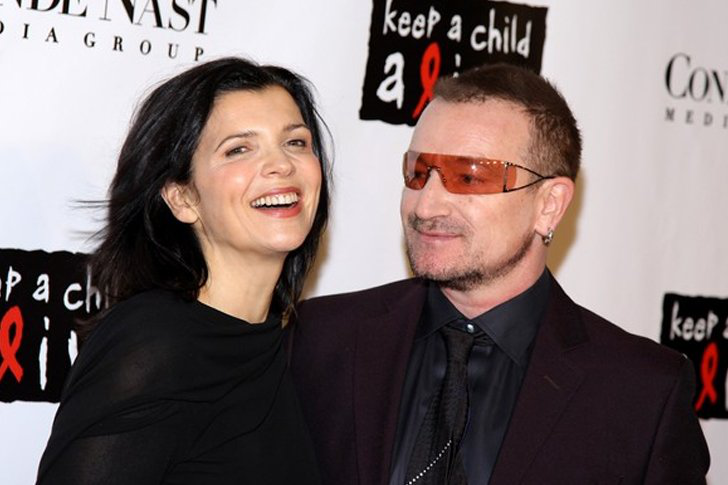 Even before Bono formed the group U2, he was already married to Alison Hewson. The two tied the knot in 1982. They first met in 1973. At the time, they could still be considered kids; Bono was 13 while Alison was 12. However, as electricity flowed in their body, and Alison already knew that Bono was the one for her.
Anyhow, they didn't go on a date until they turned 15 years old. Less than a decade later, when they were 22 and 21, respectively, they officially tied the knot in front of their family and friends at the Church of Ireland in Raheny. The two are now 38 years together and in this span of time, they have learned so much. The secret for a happy and long-lasting marriage is to always give credit for each other's work and support them. They continue to uplift each other, especially during unhappy times.
JERRY AND JESSICA SEINFELD – 21 YEARS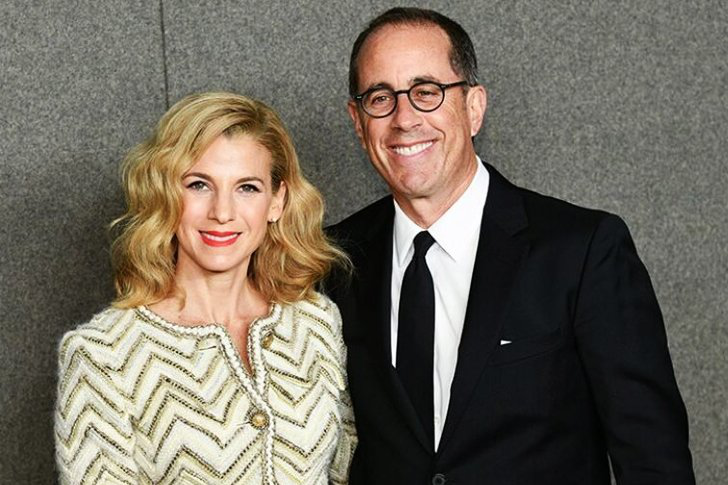 Jerry and Jessica Seinfeld first met in 1998 at the Reebok Sports Club. At the time, she was already married. In fact, she just came back from her honeymoon with her former husband, Eric Nederlander. However, after a year, they hired divorce lawyers and parted ways. They officially got divorced in 1999. In the same year, Jessica and Jerry got married.
The couple kept their wedding details in private so that they wouldn't attract the media's attention. They even opted to have a low-key marriage. That was after Nederlander accused Jessica of infidelity, saying he was manipulated, misled, and completely caught off guard by his ex-wife. Their 21-year relationship is quite an achievement. Like other couples, their relationship also faced difficulties at the start. It was hard at first but because both have a sense of humor, they made it through and keep their marriage fun. Even in social media, their posts are usually family photos captured during vacations.
Phil McGraw and Robin McGraw – 44 YEARS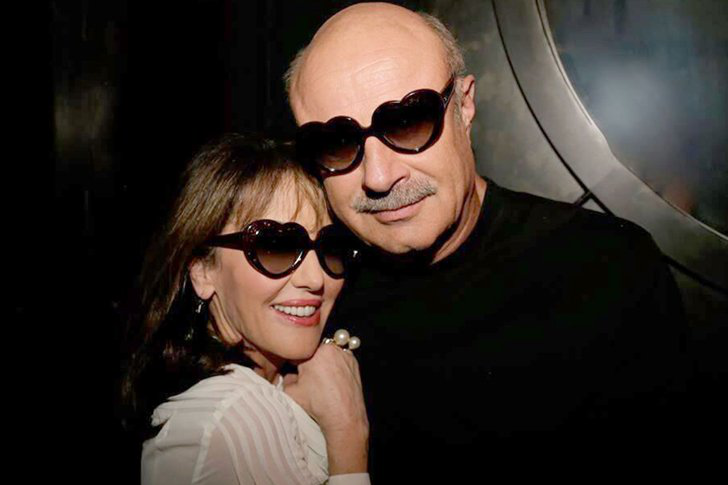 Despite the rumors that Dr. Phil McGraw and his wife Robin McGraw are opting for divorce, they are still very much married. The two are often thrown with divorce rumors that they already hired their attorney to sue a publication due to the malicious content. The couple has a rock-solid relationship that a divorce is not an option for them.
They have been married for almost 44 years, have two sons together, and built multiple business empires with each other's help. Robin also makes appearances on her husband's famous show, Dr. Phil, since it began in 2002. From the looks of it, they won't let anything come between them. Robin has been committed ever since to inspire women. She always has the passion to help be confident and live the best of their lives. His husband was always there to support her advocacy and has her back no matter what.
WESLEY SNIPES AND NAKYUNG PARK – 17 YEARS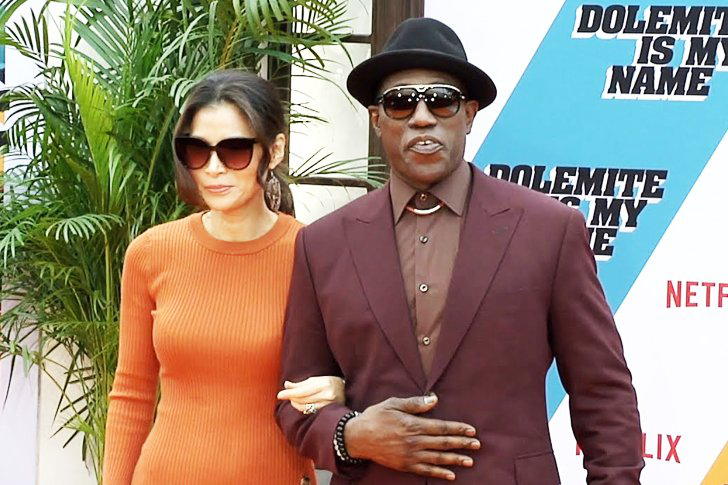 Wesley Snipes and his wife, Nakyung Park, started dating in the '90s. These two have a low-key relationship, trying their best not to get the media's attention so that their relationship won't be in the limelight. In 2003, they eventually tied the knot at a County Courthouse in Hackensack, New Jersey. Park is a Korean artist and a private person ever since their relationship began. Most couples opt for this arrangement to avoid the eyes of the judgmental public. Their wedding was attended by few people close to their hearts which very intimate is for the both of them.
The couple is blessed with four children, Iset Jua-T, Akhenaten Kihwa-T, Alaafia Jehu-T, and Alimayu Moa-T Snipes. Snipes also has a kid from his previous relationship with April Dubois. Before Park and the Blade actor started, he was married to Dubois. But all thanks to their lawyers, they successfully opted for divorce and now free.
SAMUEL L. JACKSON AND LATANYA RICHARDSON – 40 YEARS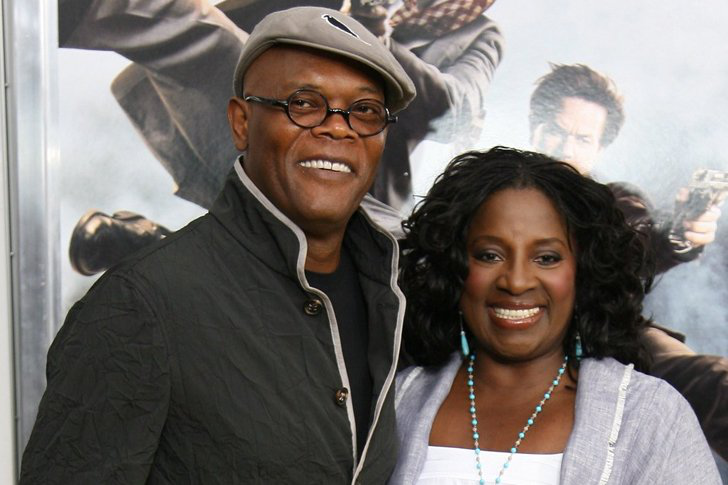 Forty years of marriage in Hollywood is not an easy feat, but Samuel L. Jackson and LaTanya Richardson make it look easy. This couple is one of the most inspirational pairs in Hollywood. They managed to weather all the storms in their life as husband and wife. They keep their love for each other, doing things for one another and themselves while raising their daughter and building a career of their own.
The two met in college while they were pursuing their respective degrees. Imagine everything they have been through from then until today. Richardson admitted it wasn't to keep a marriage intact, especially they are both in Hollywood. So what's their secret? Simple, Richardson said they didn't let the "sun go down on their wrath." Jackson even recalled that she never proposed to Latanya. This gesture did not stop their love from blooming because what is important is the two of them are happy and they respect each other.
DENZEL AND PAULETTA WASHINGTON – 37 YEARS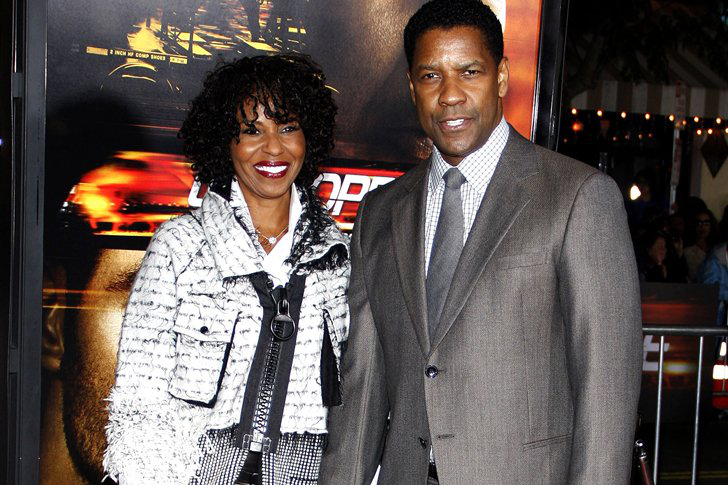 Denzel and Pauletta Washington have been together for almost 37 years. Just like other Hollywood couples who remain married for a long time, these two try to be as private as possible. Although they keep everything about their relationship out of the spotlight, they still share some tips occasionally on how to make a marriage strong. Denzel said that without her amazing wife, their house would not be a happy home. Together, they created a peaceful and loving home, in an environment that teaches their kids the value of family.
The couple first met in 1977 on the set of the TV movie Wilma. After that, they started dating shortly. However, the first time that Denzel knew Pauletta, they didn't formally meet – he just saw her. He proposed to her 3 times before she said yes. Denzel sure knows how to be patient and lure Pauletta. From then, he might have felt electricity flowed in his body that led up to 37 years of marriage.
JODIE FOSTER AND ALEXANDRA HEDISON – 6 YEARS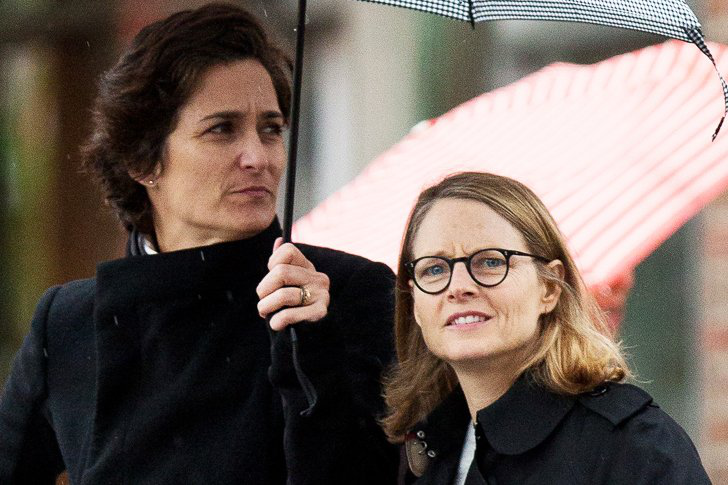 Jodie Foster and Alexandra Hedison have been married for six years. They tied the knot in 2014 after dating for a few months. Aside from Foster, Hedison also has another high-profile girlfriend, Ellen DeGeneres. They dated for about three years and ended their romance in 2004 before she started dating Foster. Things seemed not to work out for the two, but they were surely in a different degree of happiness and joy with their respective partners now. With what they have now, they are contented and living the best of what life can offer.
Hedison is a photographer whose works have been on display in New York and Los Angeles. She is also an actress and played the role of Dylan Morehead on the TV series The L Word for three seasons. What do we know about Hedison? Well, Foster is not her first high-profile girlfriend. She previously dated Ellen DeGeneres for about three years, with their relationship ending in 2004. She's a photographer—her work has been shown in New York and Los Angeles—and also an actress, playing Dylan Morehead on The L Word for three seasons.
JULIA ROBERTS AND DANIEL MODER – 18 YEARS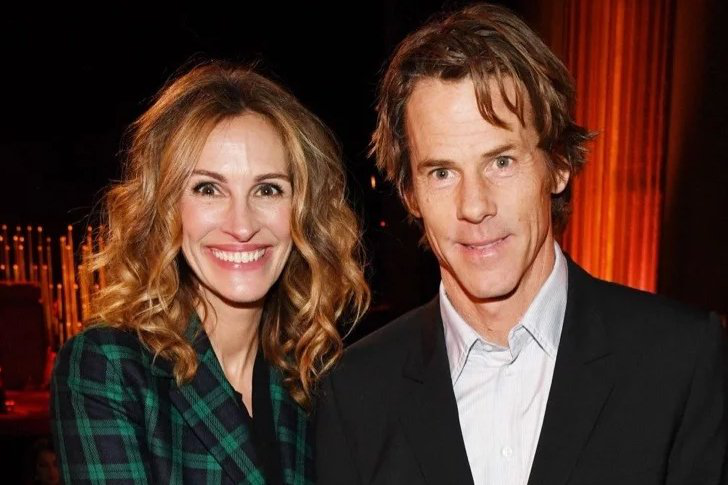 Julia Roberts and Daniel Moder also chose to have a low-key relationship amidst the glitz and glamour of Hollywood. The two have been married for 2002 and shared a son, Henry, and twins, Hazel and Phinnaeus. As they are now five in the family, they sure have a high-tech home security system to keep everyone safe from the evildoers.
The couple met on the set of Roberts' movie, The Mexican. At the time, Moder was the film's cinematographer. From here, everything is history. The Pretty Woman star said on the Goop podcast of her friend, Gwyneth Paltrow, in 2018 that meeting her husband was a "seismic shift." She also considered the day they got married the most incredible, indescribable way that her life started to change. Even though their relationship started hard, many can see today that they are both contented and happy with their marriage. They learned to accept each other's flaws.
PATTON OSWALT AND MEREDITH SALENGER – 3 YEARS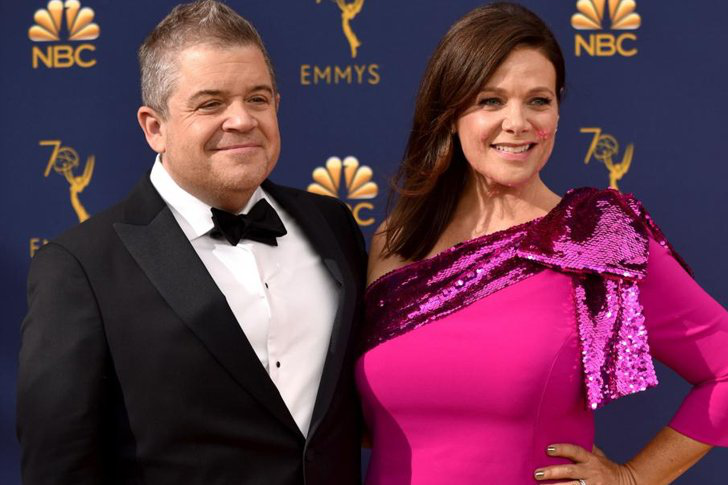 Although Patton Oswalt and Meredith Salenger only got married three years ago, for the former widow husband, he once again found home with her. Four months after the two announced their engagement, the 51-year-old actor experienced an epiphany that he was set to get married for the second time. Oswalt was grieving the unexpected death of his first wife, Michelle McNamara when the future seemed to be bright again for him and for his 8-year-old daughter, Alice when he met Salenger.
One year after the death anniversary of his late spouse, he posted a touching tribute to McNamara on Twitter. After that, he removed his wedding ring, met Salenger more, and got ready to face life with her. Credits to Salenger for helping Oswalt moved on. During their wedding, Oswalt's daughter was a flower girl. She approached her father on the altar and told him that everything is okay now. She loves Meredith and they are a happy family.
GWYNETH PALTROW AND BRAD FALCHUK – 2 YEARS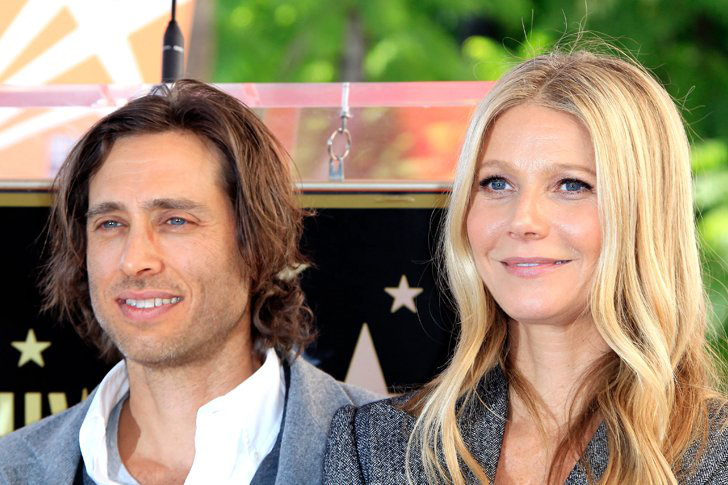 Gwyneth Paltrow and Brad Falchuk got married in September 2018, but a lot of eyebrows were raised when the public learned that they didn't live under one roof. The couple opted to live separately for children, although some found their setting weird. Their wedding was also very personal and small with only a few visitors.
Paltrow explained to Jimmy Kimmel that they only decided to live together recently to give their kids time to understand things. As they both have teenage children, they first considered their feelings and gave them a little space, so they didn't move in together too quickly. Now that they are all living with one another, they surely had the help of a moving company to bring all their stuff together. This situation proves that distance is not a barrier to loving someone.  You will always stay faithful regardless if you are not living in the same roof.
ROBERT DOWNEY JR. AND SUSAN DOWNEY – 15 YEARS
Although Robert Downey Jr and Susan Downey's marriage can be considered relatively new compared to other couples in Hollywood, their romance is said to be one of the most enviable ones. Why? They don't have a smooth start. Susan met Robert at the lowest point of his life. It was the time when the iconic Iron Man star just finished completing his one-year sentence and court-ordered rehab for addiction.
His career was slipping away before he got into rehab because of addiction. Despite all the negative news, Susan stayed. Marvel fans could give Susan all the credits for turning Robert's world upside down. If it wasn't for her, we might be seeing another actor playing the role of the genius, billionaire, playboy, philanthropist Tony Stark. Susan was the miracle that came into Robert's life. Her love was the strongest influence on why he became better at fighting his demons and recovering well.
CYNDI LAUPER AND DAVID THORNTON – 29 YEARS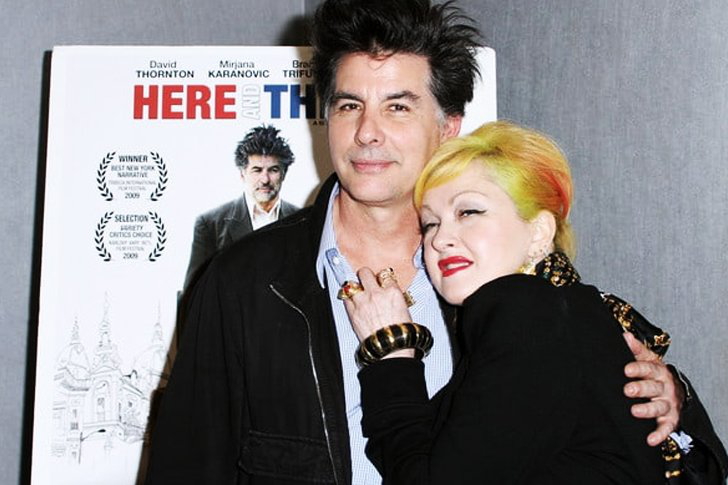 Girls Just Want To Have Fun hitmaker Cyndi Lauper found the joy that she was looking for when she married David Thornton in 1991. With 29 years of a healthy marriage, Lauper described her husband as someone who is her best friend. It might be their secret recipe to a long-lasting marriage despite the world they're in. Lauper commended Thornton's "wildly creative" side that made her wanted to share her whole life with him.
The two share a son, Dex, and they are a happy family with a stringent home security system. The music legend is also following the advice of George Harrison's wife, which is to stay married and work it out. At first, Cyndi hesitated to marry David since she felt that things were in a rush. They spent time together and there, they figured out that they were ready for this new life. From that moment on, they became inseparable.
JOHN TRAVOLTA AND KELLY PRESTON – 29 YEARS
Another iconic Hollywood couple is John Travolta and Kelly Preston. The two first met at an audition for the 1989 movie The Experts. Luckily, they were both chosen and starred in the film together. Although Preston was still married to Kevin Gage at the time, Travolta couldn't help but be attracted to her beauty.
Eventually, Preston sought the help of her attorney for a divorce. However, she didn't date Travolta after that immediately. She still went out with George Clooney and Charlie Sheen. But in 1990, she finally gave her attention to Travolta. They dated and ended up married in 1991. While some Hollywood couples like to keep their lives at home private, the couple are open to many people about it. They protect and care for each other; they said that it is the secret of their long-term relationship regardless of their openness to the public. The married couple just ignore what other people say and live on their own terms.
BEYONCÉ AND JAY Z – 12 YEARS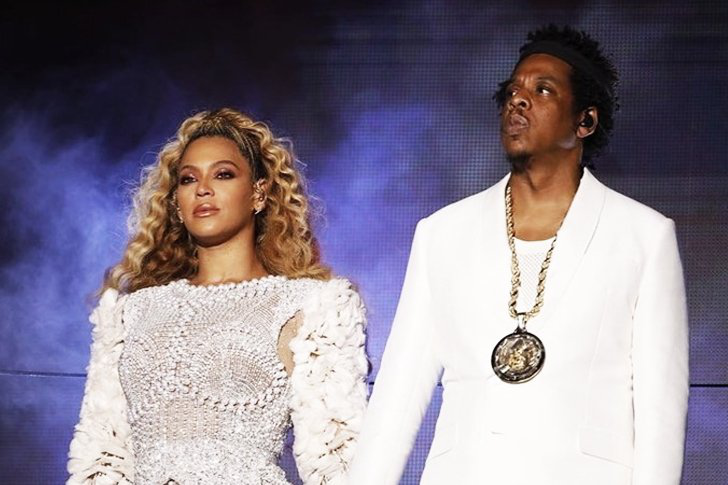 Would you believe it? It was already 12 years since Beyonce and Jay Z got married. How time flies by. It cannot be denied that this couple has an incredible journey together, from their professional to personal lives. Although they seemed to almost hire a lawyer due to cheating rumors, they chose to remain married for their three kids, Blue Ivy and the twin Sir and Rumi.
The two first met around the year 2000. They first appeared on the cover of Vanity Fair's Music issue in 2001 and had a song duet in 2002. In 2004, they made their romance public when they graced the VMAs together. In 2008, they officially got married. They kept their relationship private first for safety reasons. Like other couples, they are low-key living their lives with their children. They still both sing and produce albums because this is their passion and life-long career.
STEVE CARELL AND NANCY WALLS – 25 YEARS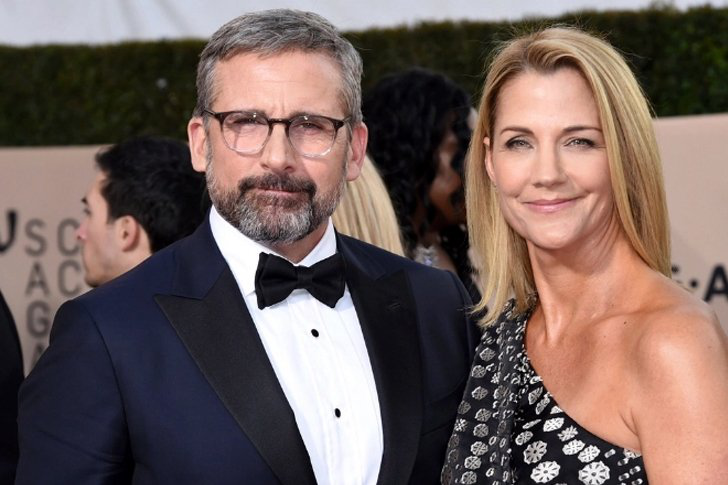 Steve Carrell and Nancy Walls met in an unexpected way. When the famed comedian was an improv teacher at Second City in Chicago, Nancy was one of his students. The 57-year-old star didn't think that he would be meeting his future wife then. When they got married in 1995, Nancy became his one and only loved.
As Steve is known for being a funny guy, he gives credit to his wife for having the same sense of humor. It is one of the many things that he is thankful for – to have a wife as funny as him. Nancy can always appreciate his husband's jokes and shared countless laughing moments together on and off-screen. With their 25 years of being together, it is hard to break their connection together. They have learned so much in living together and having the courage to fight for their marriage can lead to excellent results.
BILL AND MELINDA GATES – 26 YEARS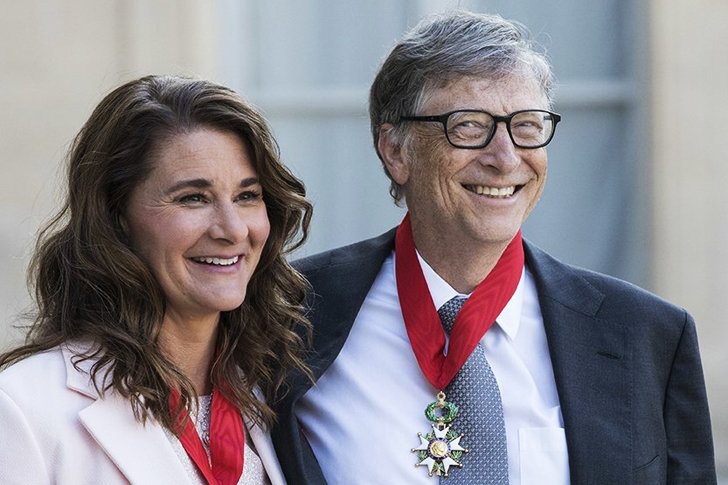 Although they are not part of Hollywood, Bill and Melinda Gates are celebrities of their own rights. They are known all over the world, not just because of their fame but also because of their philanthropic works. They value equality in life and are dedicated to helping people improve their lives. Numerous people are surprised how they can manage to do charity work despite their professional lives. The Gates' family said that what is important is that they do their part in helping people.
The couple met when Melina joined Microsoft as a product manager in 1987. When they surprisingly got seated next to each other, everything changed, and the rest is history. They eventually got married in 1994 and about to share almost 26 years of togetherness. What's their secret? No, it's not their several investments together but doing dishes with one another. They even taught them to their kids to know that house chores are not just for girls.
STEVE HARVEY AND MAJORIE ELAINE HARVEY – 13 YEARS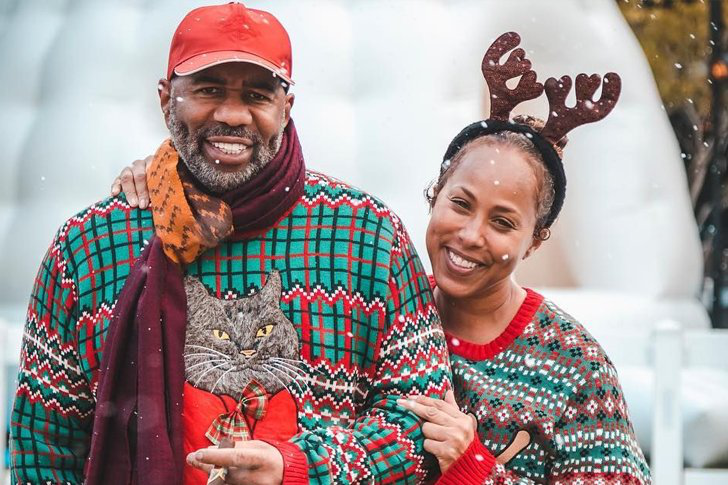 Although Steve Harvey needed the help of his divorce attorneys a couple of times, he might never need it now after he met Marjorie Elaine Harvey. The famed host is totally smitten with his wife. Marjorie is a famous fashion blogger who has a huge following on Instagram. They first met in 1990, but it wasn't until 2005 that they started dating. After two years, they eventually decided to tie the knot.
After almost 13 years together, Steve and Marjorie remain in love and happy. In an interview with Essence, the 63-year-old television personality even praised his wife, saying everything he has is because of her. Marjorie, on the other hand, considers him as her best friend, a soul mate that she is blessed with. In spite of her previous marriages, she remains to be the best mother figure for Steve's other children. She loves them with all her heart and will do anything to protect them.
DON JOHNSON AND KELLEY PHLEGER – 21 YEARS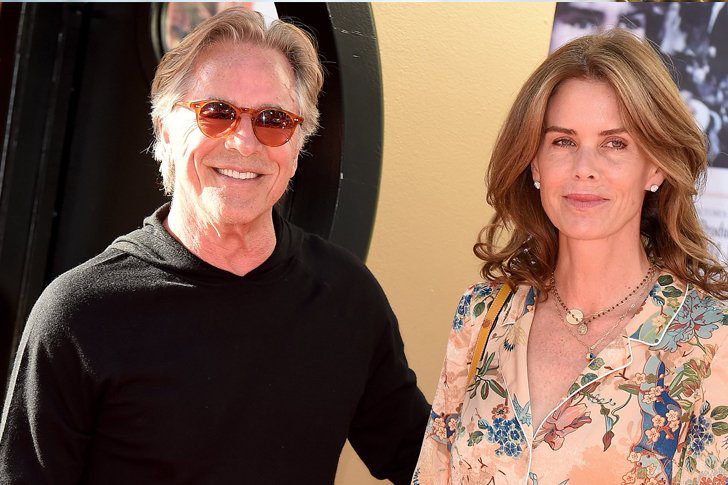 After divorcing Melanie Griffith twice, Don Johnson finally met the woman he wanted to be within Kelley Phleger. They first met at a birthday party for Mayor Willie Brown in 1999. He was stunned by her beauty, seeing her as a woman of substance. After that night, Johnson made it his goal to meet this beautiful socialite.
Johnson succeeded, and in the same year, they tied the knot. The veteran actor didn't let the time pass and grab all the opportunity he had to be with Phleger. He even gave her the credits for inspiring him to get sober. They are considered as one of the iconic couples and during their rest days, they always spent time with their kids. Together, they are now 21 years together and living a life with contentment. Until now, Don maintains his healthy well-being and spiritual health as part of his commitment to himself.
SACHA BARON COHEN AND ISLA FISHER – 10 YEARS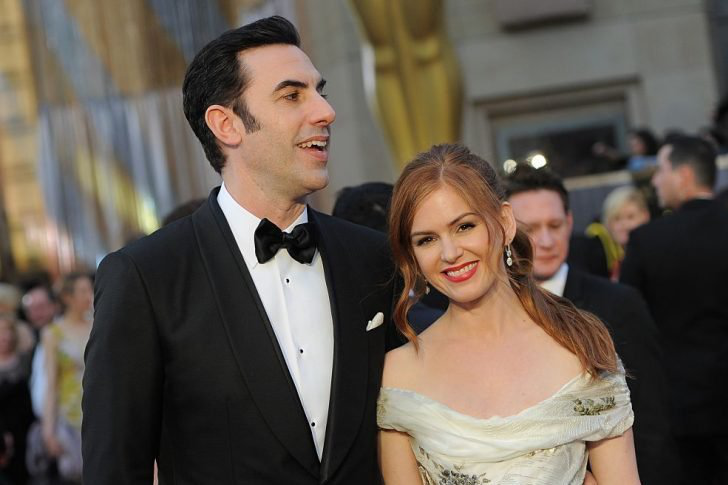 After ten years of marriage, Sacha Baron Cohen and Isla Fisher's relationship is still going strong. The two tied the knot in 2010, and ever since, they are enjoying a happy life. The pair first met at a party in Sydney, Australia, in 2002. After that, they eventually started dating. In two years, the couple got engaged and finally tied the knot in 2010.
Cohen and Fisher chose to have a low-key wedding. It was so small that they only had six people on the guest list. The wedding was intimate and conducted using Judaism rituals as what Isla waned. They now have three kids, Olive, Elula, and Montgomery, and they are dividing their time between Los Angele and London to provide them the best care, probably, to avoid any kinds of loan. With Sacha's funny humor, he encouraged Isla to try on comedy films and later on she became successful. As of today, they have less workload to focus on their family.
PRINCE WILLIAM AND KATE MIDDLETON – 9 YEARS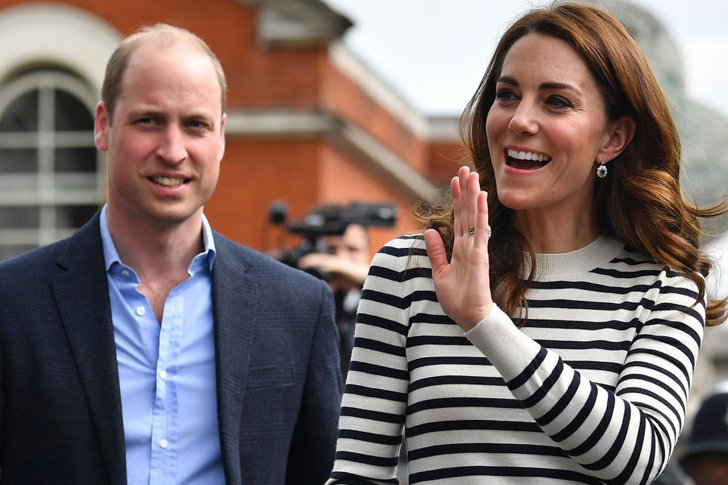 Prince William and Kate Middleton's romance is often described to be a fairytale love story. The two first met when they attended St. Andrews University in 2001. Just like an investment with a good foundation, their relationship started as friends. It then blossomed to a different level after a year.
They became a thing sometime in 2002. However, their romance wasn't publicized until 2004. They made this first public appearance as a couple in 2006. At the time, they attended the wedding of Laura Parker Bowles' Camilla, Duchess of Cornwall's daughter with his first husband, Andrew Parker Bowles. Eventually, in 2011, William and Kate tied the knot themselves. The whole world was waiting to witness their beautiful wedding personally and even on TV. They are now settled together with three kids and enjoying the best of their royal lives. It is perfect to look back to their fairytale love story and get inspired.
GISELE BÜNDCHEN AND TOM BRADY – 11 YEARS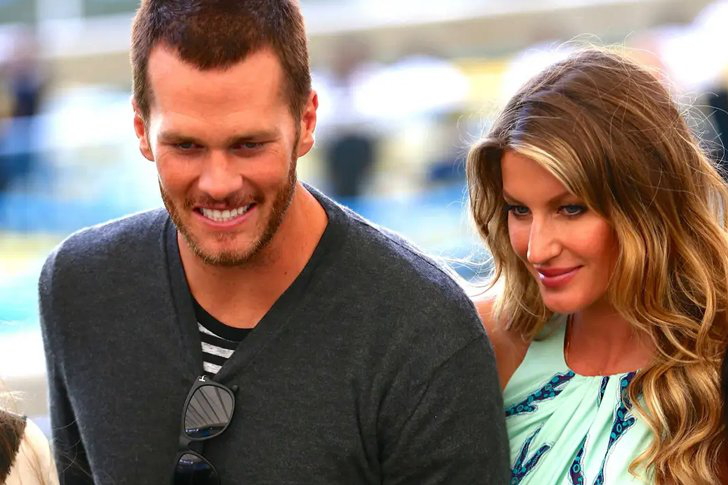 Gisele Bündchen and Tom Brady's relationship started with an awkward situation. They first met after the famed footballer ended his romance with the actress Bridget Moynahan in 2006. They quickly became a thing, but the famed footballer then learned that his ex-girlfriend was pregnant with his kid. Gisele didn't let this situation affect their relationship. Fast forward to today, they both take care of Brady's first child. They are now a family of five after Gisele gave birth to two other kids, Benjamin and Vivian. Since then, they all became the biggest supporters of their dad.
Thankfully, their parents are both successful in their own fields. Hence, they do not need student loans when the time comes. Like any other marriages, theirs also encountered several bumps. What helped them is to stay connected with each other. Gisele said that their love for each other grows by the day, even though there are moments that the two are engaged in marital fights.
WAYNE GRETZKY AND JANET JONES – 32 YEARS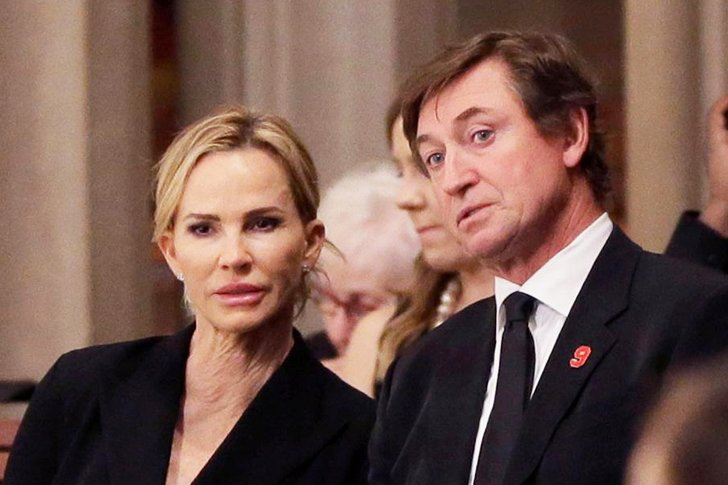 When Wayne Gretzky and Janet Jones got married in Edmonton in 1988, it was the closest thing to the royal wedding that happened in Canada. The Canadian even turned nuptial to an important event when a large crowd arrived just to see their favorite ice hockey player tied the knot with the actress. It has been 32 years since this happened, but for the couple, it is undoubtedly still fresh in mind. They have five kids and together they are trying their best to raise them all. Their house is an amazing one which required their full attention when it was still under construction.
With Gretzky and Jones' fame, you can expect that a lot of A-list stars came to the event. There were other hockey legends, like Gordie Howe and Paul Coffey, and the actor Alan Thicke. With a big event like this, it might also come with a huge loan for Gretzky's part.
LAURA SAN GIACOMO AND MATT ADLER – 20 YEARS
Laura San Giacomo and Matt Adler found love again with each other after their first failed marriages. You know what they say about love, it is sweeter the second time around. Giacomo was once married to Cameron Dye for eight years, while Adler tied the knot with Ria Pavia in 1993 and eventually ended up heading their different ways in 1995. Although they both needed the help of their lawyers once in their lives, they might never need them again with their intense romance.
After tying the knot in 2000, Giacomo and Adler are about to celebrate their 20th wedding anniversary. Although they don't have kids together, they surely have a family full of love with her son, Mason Dye. Lots of couples don't have kids but still remain happy and strong. Yes, kids are a welcome addition to the family, but just the couple is already a family, too. They can be as happy as those with kids as well.
PAULA DEEN AND MICHAEL GROOVER – 16 YEARS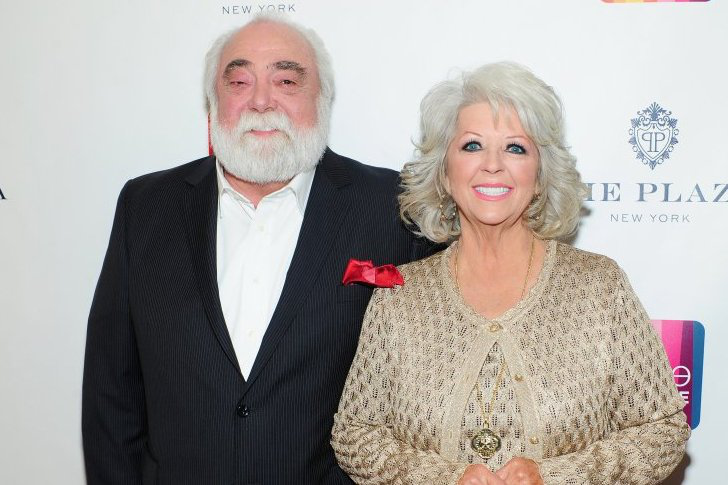 This year, Paula Deen and Michael Groover are about to celebrate their 16 years of marriage. After Deen's official separation from her first husband, Jimmy Deen, in 1989, it took her a long while to tie the knot again. Fortunately, she met someone like Groover, who is a tugboat captain in Savannah, GA, where he and his wife live. He is now 64 years old and nine years younger than Deen. However, their age gap is never an issue. Deen has a joyous personality especially when she's around her Georgia farm; it truly brings out the joy in her. Her marriage proved to us that if we made a mistake in the past, that doesn't mean we can no longer have a lasting second chance at a future.
Everything started when Deen's dogs got out and went to Groover's yard. After that day, they immediately went on a date on his new boat. Surely, Groover filled his boat with gas so that nothing could interrupt their day out, credits to his superman skills and his love for his woman.
VIN DIESEL AND PALOMA JIMENEZ – 13 YEARS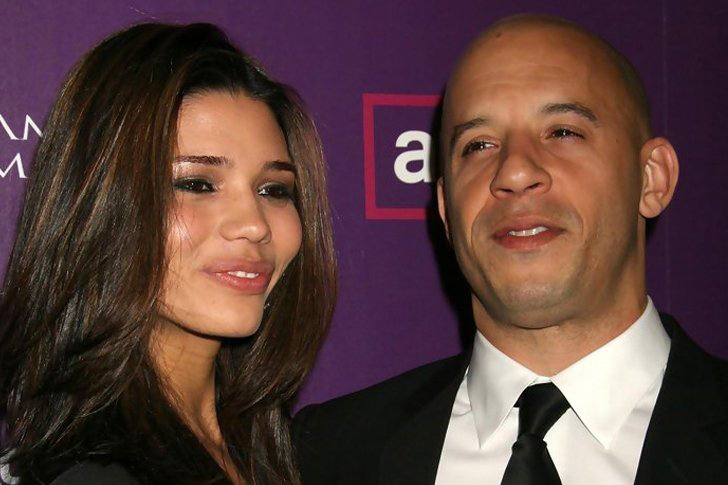 Although Vin Diesel and Paloma Jimenez are yet to be married, they manage to prove that their love for each other doesn't need matrimony to be strong. Compared to other Hollywood couples who tied the knot, they have stood together for 13 years. Ironically, this is what happens to most couples who were engaged for a long time, but after they got married, they the relationship starts breaking apart. The couple so far has proven the test of time.
The two first met in the early 2000s. It was the time before Diesel got move credits as part of the Fast and the Furious franchise. He wasn't that popular then compared today, but he got Jimenez's attention, although she was already at the peak of her modeling career. It was love at first sight. In 2017, they started living together and now have three kids; their story was something worth invested in for.
JEFF GOLDBLUM AND EMILIE LIVINGSTONE – 19 YEARS
Jeff Goldblum is now again married for the third time. The iconic Jurassic Park actor exchanged I Dos with Emilie Livingstone in 2014. They two have been living together for three years before they finally decided to tie the knot. Their wedding night was filled with love, music, and laughter. At one point, Jeff even played piano and sang for his wife during the reception. He was definitely in love that day. There is nothing sweeter than either the bride or the groom doing something out of the box during their big day to their significant other.
Sometimes, it's both the bride and the groom who surprises each other with gestures during the wedding. The 67-year-old star, who has $40 million net worth, surely didn't have any trouble to make their wedding memorable, not just for them but for their visitors as well; they made sure to make investments on their big day with everything in them and from the looks of it, it all paid off.
ERIC BRAEDEN AND DALE RUSSELL GUDEGAST – 54 YEARS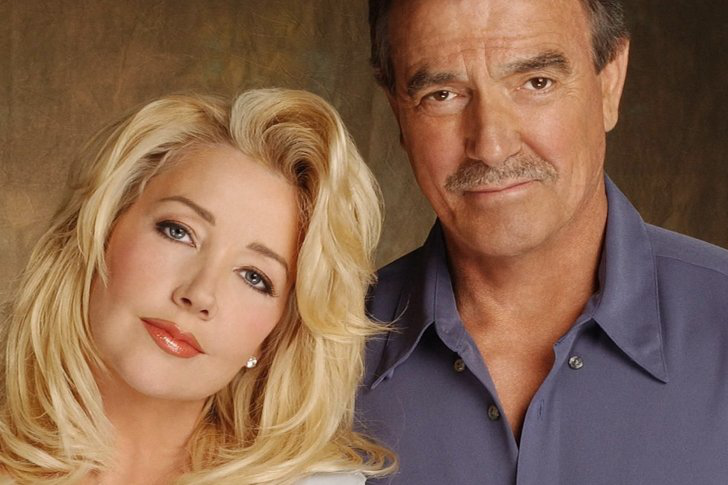 It has been 53 years since Eric Braeden and Dale Russell Gudegast tied the knot on Oct. 8, 1966. It was indeed a memorable day for the two, but the birth of their only son, Christian, was undoubtedly the most unforgettable one. There is no greater feeling than being a parent, and not just for the first time around, it is always a crying moment for both of the parents even if it is already child number 12. Dale followed in the footsteps of his parents, but he chose to be behind the camera.
He also started working in the entertainment industry as a screenwriter after he got his degree from UCLA Film School in 1992. He started his career as a rap music video producer until he managed to sell his first script for the Black Ocean. Since then, he got involved in big movies, like Vin Diesel's A Man Apart, Gerard Butler's London Has Fallen, and more.
SUSAN LUCCI AND HELMUT HUBER – 51 YEARS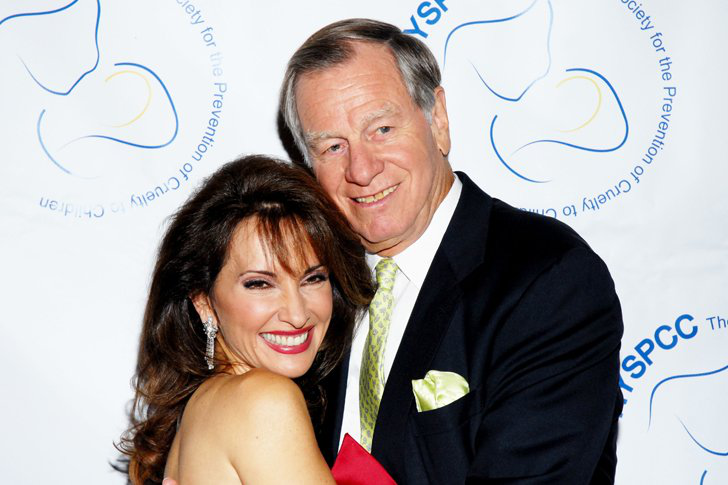 Susan Lucci was only 18 years old when she met Helmut Huber, who was nine years her senior. He was the executive chef at the Garden City Hotel, where Lucci used to works as a waitress. She was in college at the time, and she had to do part-time to avoid resorting to personal loans. Lucci was about to celebrate her engagement party when fate took its course. Her mother invited Huber at the event, and when she saw him, although her fiancé was at her side, she knew something was wrong. She called off her engagement.
Now, this is interesting, perhaps one of the most interesting love stories in Hollywood. Imagine being engaged and then true love walks in and saves you from making the biggest mistake of your life. Although it took Hubert a lot of time to convince Lucci to marry him, they still ended up married in 1969. He invested his love on her and she was worth the wait.
JORGE GARCIA AND REBECCA BIRDSALL – 7 YEARS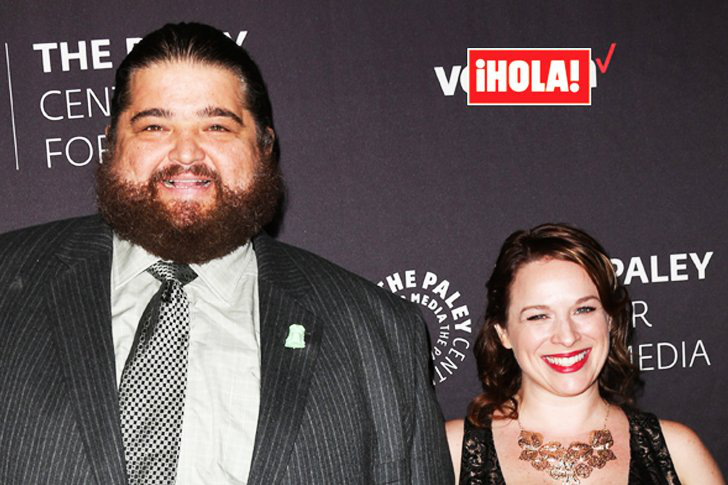 Jorge Garcia and Rebecca Birdsall finally tied the knot in 2019 after being together for almost six years. The two started dating around 2013 or 2014 and started living together in 2015. Although the 46-year-old Lost star wanted their relationship to be private as much as possible, fans could follow their love story on their social media pages.
Just like Garcia, Birdsall is also an actress. However, she has credits of doing smaller roles than appearing in different projects here and there. She even made a guest appearance on Hawaii Five-0, where she played the role of the girlfriend of Garcia's character. For some people, having this kind of thing is a problem. When we say things, we mean the competition between couples. Often times, we hear couples say that the marriage didn't work because of job comparisons – who earns more or who is more popular. Love should never be jealous. It is about supporting your partner when they are up and when they are down.
IDRIS ELBA AND SABRINA DHOWRE – 3 YEARS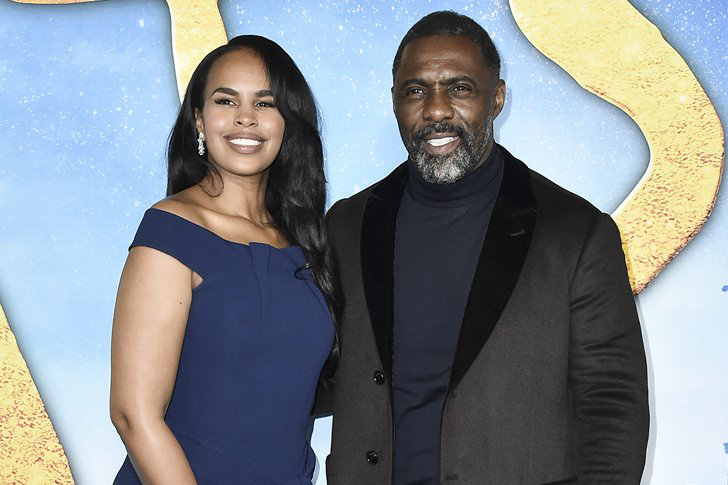 Although their relationship is relatively new, we can say that Idris Elba and Sabrina Dhowre's relationship is a strong one. Imagine being married to who was once the sexiest man alive. Not just that, imagine being married and then women over social media platforms in different parts of the world posted messages about how they are weeping since Elba already has his heart owned by someone else. They first met at a jazz bar when People's Sexiest Man Alive of 2018 was filming the movie The Mountain Between Us in Vancouver. It was love at first sight for the 47-year-old actor. Once they locked eyes, a different degree of feelings swirled in. They eventually tied the knot in a three-day Moroccan affair in 2019.
The two remain private about their relationship. However, they remain open about celebrating their love for each other, whether on morning shows, magazine covers, or on their social media pages. They even graced the cover of British Vogue magazine; credits to their undeniable chemistry, their photos always look flawless.
SNOOP DOGG AND SHANTE TAYLOR – 23 YEARS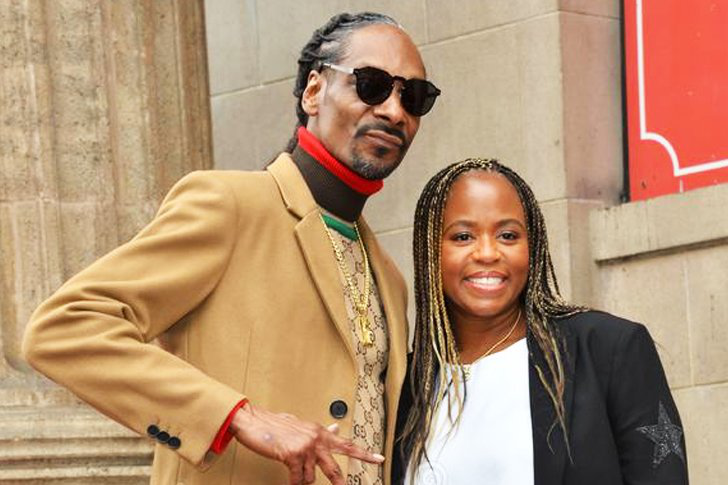 Snoop Dogg and Shante Taylor have been through a lot of hard times in their almost 23 years of marriage. There was even a point when they needed a lawyer but not for their divorce but legal purposes. The 48-year-old rapper has been through a lot of troubles when he was younger. In fact, he has become one of the few celebrities with most concerns in Hollywood when it comes to his private life, which affected his career not so long after. Although we cannot deny that he has a very unique style as an artist, his way of living is not very common as well.
He had been on trial for the murder of a gang member named Philip Woldemariam. He had been caught stacking up weed in his closet. Although this ordeal alone could have led to their separation, they remained on each other's side; credits to Taylor for being the wife material that every man needs. Surely, everything is fine between the two today as they will be together for decades more.
DEBBIE ALLEN AND NORM NIXON – 36 YEARS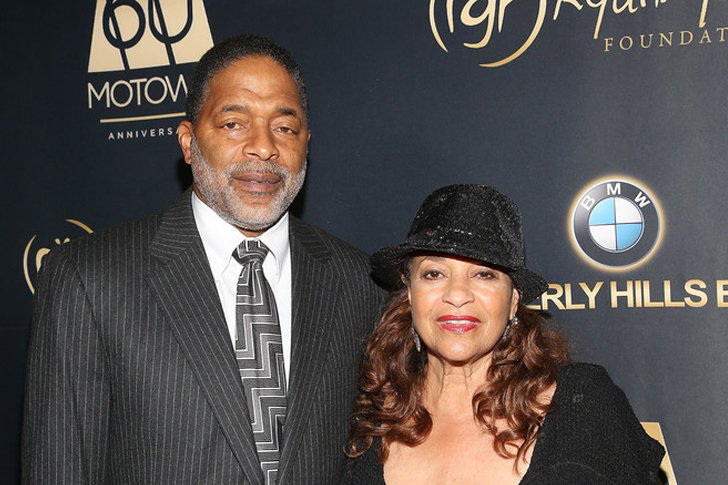 It is fun to see a couple staying together for a long while in the middle of Hollywood, where couples often end up getting the help of divorce lawyers. They say it is easy to get married, but it is hard to stay married. These words are true, especially for Debbie Allen and Norm Nixon, who have stood the test of time with almost 36 years of marriage. Being together for 3 decades is a rare gift for a couple.
At the same time, it is a blessing – a blessing which requires hard work, commitment, investment, and consistency in order for the blessing to work its magic around it. You may know Nixon for being a retired basketball player while Allen for her credits on the 1982 musical-drama television series, Fame. However, they once again made news last year when they celebrated their 32nd wedding anniversary – a no easy feat for everyone.
WILLIE NELSON AND ANNIE D'ANGELO – 29 YEARS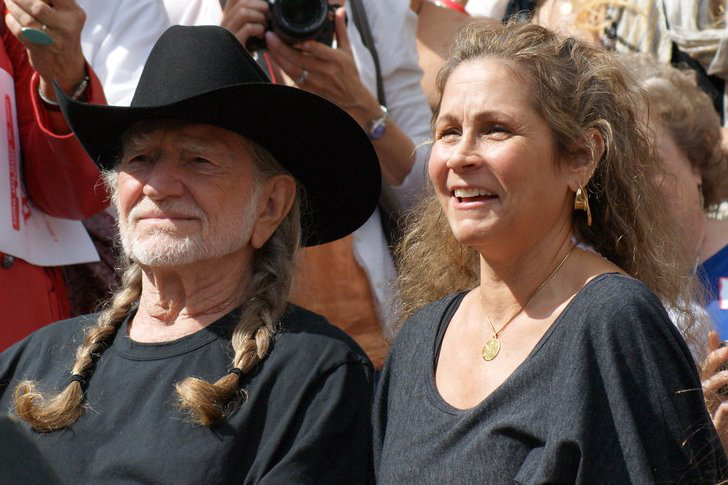 Willie Nelson has been married and divorce twice in his life. Aside from being a legendary country music singer, known for his Outlaw Country songs, collaboration with other world-renowned performers, he also had a lot of marriages. Add to that that he is also an Austin icon; he has a lot under his belt.
Nelson's last marriage before his current wife, Annie D'Angelo, was in 1988 with Connie Koepke. He stayed single for a short while after that. He took his time investing on getting himself back together and put the pieces in the right place, repairing what was broken before he jumpstart a new relationship, which apparently is the right thing to do and what everyone must do. He took another shot at love again and tied the knot with D'Angelo in 1991. As they are now to celebrate 29 years of marriage, looks like Nelson won't need the help of his divorce lawyers anymore.
VIOLA DAVIS AND JULIUS TENNON – 17 YEARS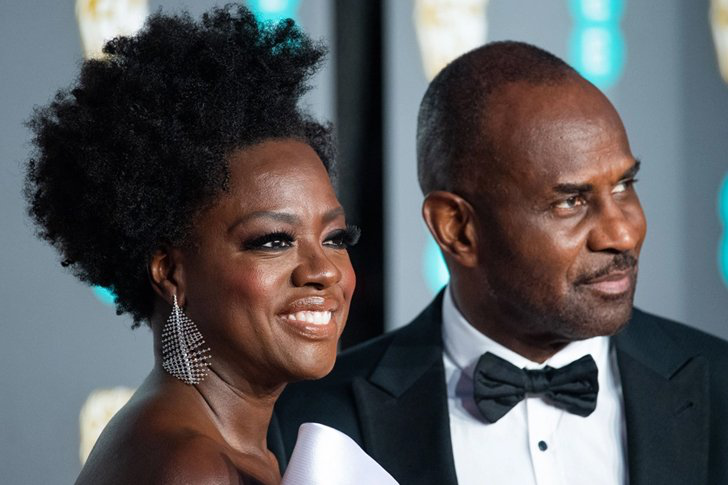 Viola Davis worked real hard to attain everything she has today. However, in her younger years, she wasn't satisfied with her love life and called herself "the loneliest woman in the world" until she met Julius Tennon. But as Tennon was a famed actor and footballer at the time, she was embarrassed to know him more due to her poor credit score.
Little did Davis know that she would be a big thing and have $15 million net worth. Clearly, the way they both earned in the industry is never a thing with this couple and definitely not the reason why they both love each other dearly.  Now, the two are about to celebrate 17 years of marriage after they tied the knot in 2003. They then adopted a baby girl named Genesis in 2011 which change their whole life together and transform their responsibilities as hands-on parents.
HOWARD STERN AND BETH STERN – 20 YEARS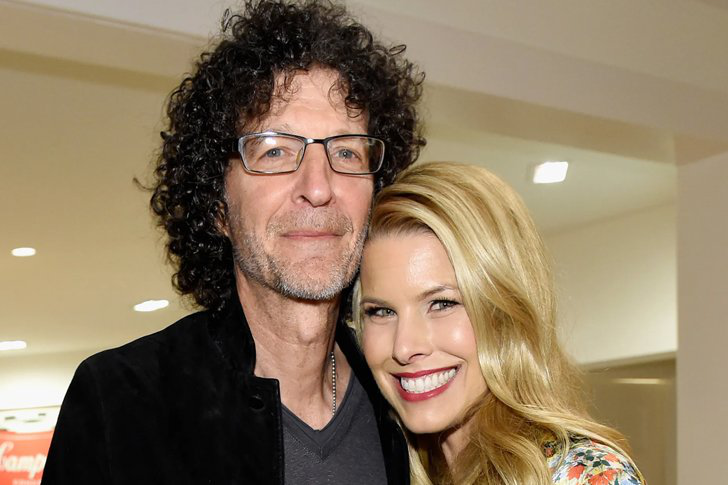 Howard and Beth Stern are also the victims of divorce rumors. However, in an interview with The Ellen DeGeneres Show, Beth revealed that their 20 years of being together is a living proof that they are very much with each other. She even set the record straight and said she loves her Howard, calling her husband her own.
So, where does the rumor came from? It was when Howard said on air that they had a disagreement, and Beth told him he was becoming grumpy and a "Debbie Downer." If there's a degree in spreading rumors today, theirs were like a wildfire.  However, now it is just clear as water that their love for each other is unbreakable in fact, they are part of the list of the longest celebrity relationships in Hollywood and prove that finding love in their industry indeed last when they value the worth of each other.
RUPAUL AND GEORGE LEBAR – 25 YEARS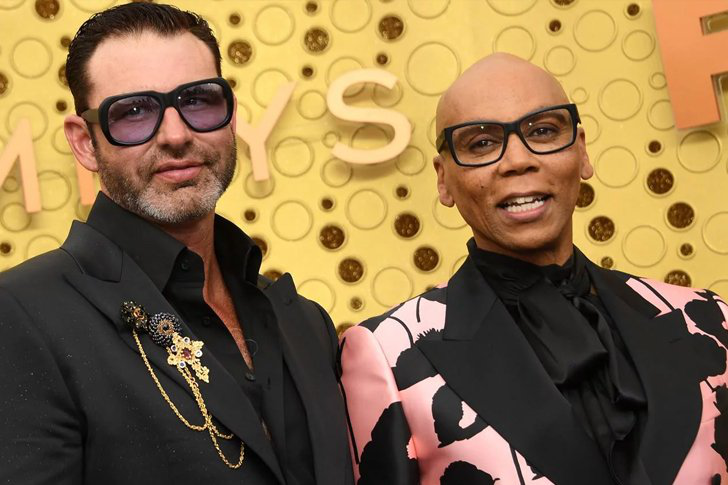 Aside from being a successful television personality, RuPaul also has an unshakable relationship with Georges LeBar for over 25 years. They first met in a New York City nightclub in 1994. It was LeBar's birthday, and he was only 21 years old at the time. However, he was quickly caught up by his height. He already stood 6'8" when he was just 12 years old.
Although the two have 13 years age gap, their love for each other proves that age doesn't matter. They have been together for over two decades, making their time together as an investment for their love. In 2017, they finally tied the knot. Their business differences and career tracks held them up together and embraced all the hindrances together. Regardless of their age and Identities as long as they would continue to be the support system of each other, the two should have a steady relationship.
SUSAN ANTON AND JEFF LESTER – 28 YEARS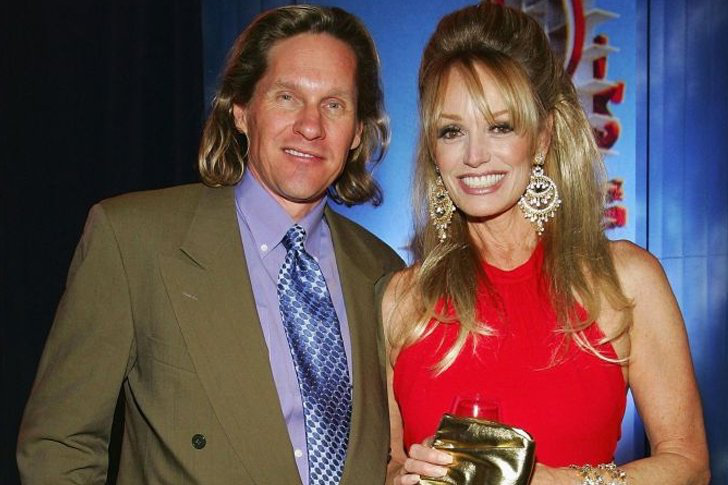 After her first failed marriage with Jack Stein, Susan Anton is now happily married to Jeff Lester for 28 years. The two started dating in 1992. In the same year, they decided to tie the knot. You may probably know Anton for her credits in the movie Goldengirl in 1979. She also became a household name in the '70s when she was the sexy spokesperson for Murial Cigars. A lot of men were attracted by her blonde locks, perfect body shape, and, of course, beautiful face.
These traits made her one of the hottest women in Hollywood of her generation but only Jeff Lester got her attention. Since then, the couple are now living gracefully in Las Vegas with no sign of divorces until they reach older. In spite of not having a baby, the couple remained strong and decided they would adopt a dog instead. That is one lucky dog.
SUZANNE SOMERS AND ALAN HAMEL – 43 YEARS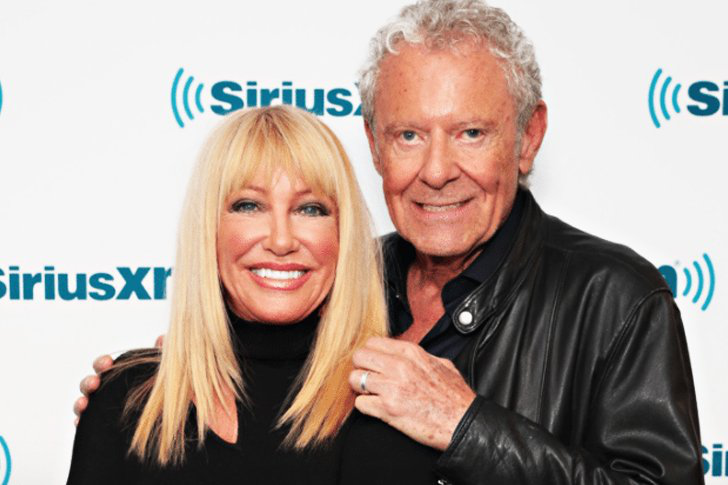 Suzanne Somers and Alan Hamel tied the knot in 1977. Forty-three years later, the two are still happily married and deeply in love with each other. Nothing can destroy their strong bond, as Somers put it, they have an exceptional relationship. The couple first met some five decades ago, when Hamel was still working as a television executive. After years of being together, they are now working on their own investment – her lifestyle brand.
Somers revealed that Hamel redefined how they wanted to live their lives so that they could maintain to have a healthy relationship. Whatever they did, it was unquestionably effective as they are now happily living together as a husband and wife for over four decades. The lived together for ten years before they decided to marry. We genuinely hope that their love story will continue to grow publicly or privately because these two veterans are not getting any younger.
BO DEREK AND JOHN CORBETT – 18 YEARS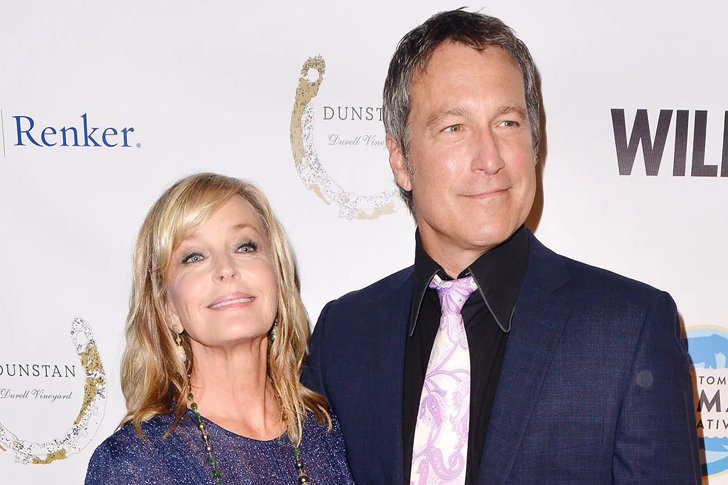 Bo Derek didn't look for love after her divorce from John Derek in 1998. However, everything changed when he met his now-husband, John Corbett. The two were introduced by a Hollywood agent who was playing their matchmaker, Norby Walters. Corbett already had an established career at the time. His movie, My Big Fat Greek Wedding, was set to be out, and he was a household name due to his name credits on Sex on the City.
But, he had no date for the Oscars party at the time. Walters then set them up, and everything became history. From then on, they started dating and ended up living together for 18 years and manage to keep their spark going for a long time. Until now, the couples have not decided to walk down the aisle anytime soon. Nevertheless, if the couple are genuinely happy, the decision is still in their hands.
ROBERT WAGNER AND JILL ST. JOHN – 30 YEARS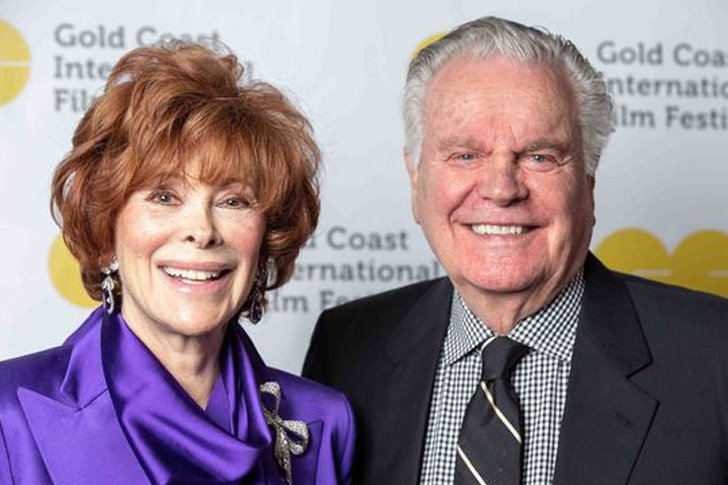 Robert Wagner and Jill St John's love story started with tragic circumstances. The two got connected when the legendary actor's wife, Natalie Wood, accidentally slipped from their yacht that caused her death in 1981. As Wagner and John were already acquaintances at the time, she sent him flowers.
They then met at a party, and from here, they started seeing each other. A romance began to blossom, and their relationship as a friend went turned 360 degrees; they became lovers. They then tied the knot in a private ceremony in 1990 and about to celebrate their 30th wedding anniversary this year. Their loving fans and the press respected their decision to keep their life away from the limelight and living privately in Colorado together with their children and grandchildren. Indeed, there are different kinds of love that last, but none of them matter as long as they know how their partner well just like these two lovers.
JUDY LANDERS AND TOM NIEDENFUER – 33 YEARS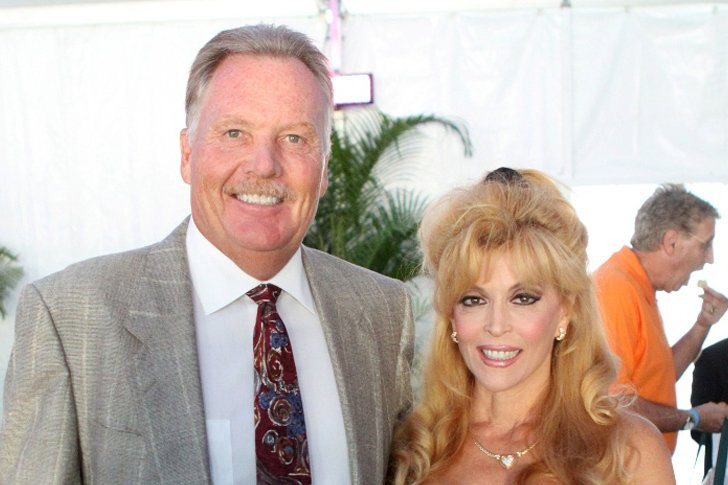 Judy Lenders started to make a name on the small screens in the 1970s, along with her sister, Audrey Landers. From here, the two also began to make a career for themselves in the movie world as well. Their looks and talents are their primary investment in this industry. In 1987, Judy got married to former MLB pitcher Tom Niedenfue.
The two kept their romance in public and were only seen occasionally in public. They are blessed with two kids, Kristy and Lindsey, and they are both into the entertainment industry also. This year, Judy and Tom are about to celebrate their 33rd wedding anniversary, and it is clear proof that they're happy with their marriage and managed to keep their relationship healthy not because they need to but because they love each other dearly. Their love story will be the best example for their two daughters to find a man just like Tom.
JAMES CAMERON and SUZY AMIS – 20 YEARS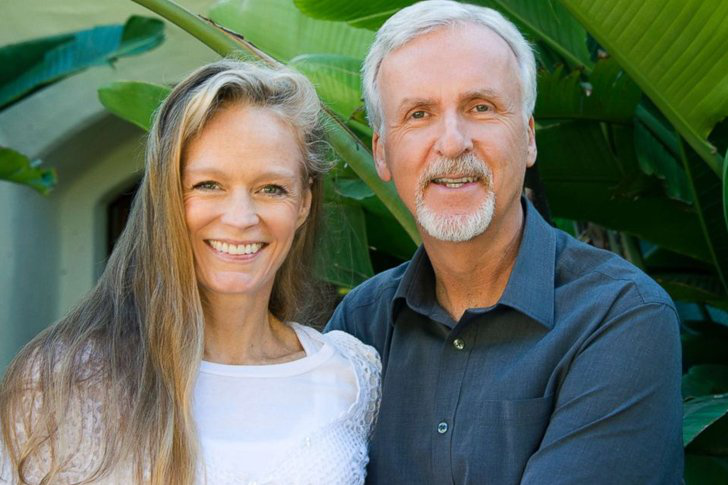 Titanic doesn't only make history in the movie world but also for its director James Cameron. The 65-year-old filmmaker didn't know he would meet his future wife, Suzy Amis, on the set of the blockbuster movie in 1997. At the time, Amis was part of the film's cast.
Cameron had been married four times before he settled down with Amis. His lawyers served him right and successfully divorced her fourth wife, Linda Hamilton, in 1999. However, he ended up paying $50 million of settlement. He then married Amiz in 2000, and they are now about to celebrate their 20th wedding anniversary and away from any divorce lawyer for the very long time because they kept their relationship strong. Even with their roller coaster relationship, the two has managed to settle any issue they had.  As it appears they have even bonded better in recent years, which is good news for the two of them.
ANTHONY HOPKINS AND STELLA ARROYAVE – 17 YEARS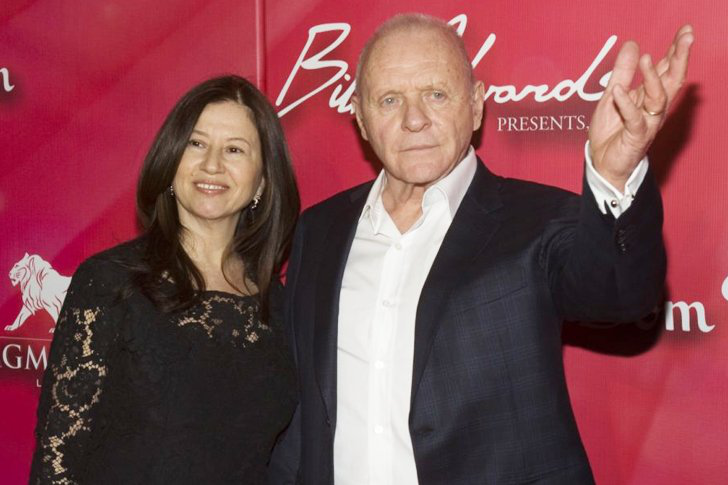 After two failed relationships, Anthony Hopkins finally found the one for him with Stella Arroyave. The two tied the knot in his mansion in Malibu in March 2003. With a name like Hopkins' big stars surely graced the extraordinary event. The likes of Nicole Kidman, Winona Ruder, and Steven Spielberg, among others, joined them as they celebrated their love to be as one.
Before she became the wife one of Hollywood's greatest actors, Arroyave was an antique dealer in Los Angeles. Surely, with her previous work, she knows that old stuff can be an excellent investment. But little did she know that it could pave the way to meet her future husband when he came to her store. Meanwhile, Anthony admitted that the positive characteristic of Stella indeed changed his life and apparently became the reason why he fell in love with his wife firmly until today. Now, it is safe to assume they are living in one roof happily.
BEN KINGSLEY AND DANIELA LAVENDER – 13 YEARS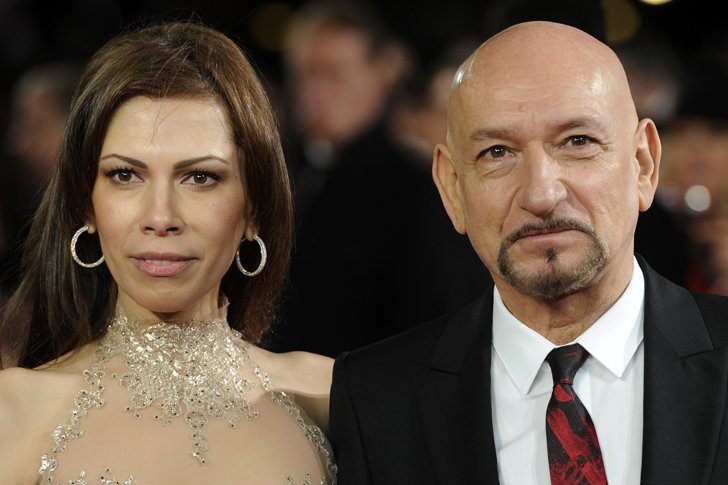 A lot of people were surprised when Ben Kingsley married Daniela Lavender, a former waitress from Brazil, in 2007. The woman was half his age and even mistaken as his daughter. But as the old saying goes, age doesn't matter. As Kingsley is also a knight, his now-wife, Lavender, became Lady Kingsley in front of their guests when they tied the knot in secret at a country in Oxfordshire.
The nuptial was then followed by a reception at the actor's £2.5 million manor house investment near Chipping Norton. As there were doubts that relationship might never last they were now about to celebrate their 13th wedding anniversary. This couple keeps on surprising their fans in the positive way, because until now, we could assume that they will not have to need any divorce lawyer in the future. If you are updated with their life, you would know how they prioritize each other.
LEEZA GIBBONS AND STEVEN FENTON – 9 YEARS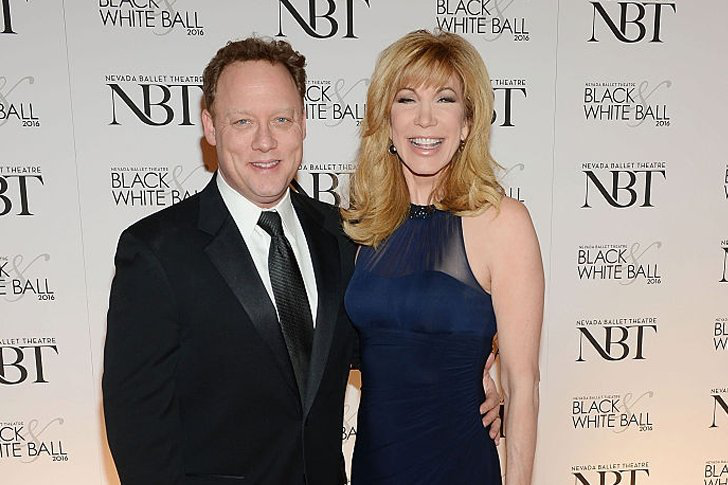 Leeza Gibbons and Steven Fenton also tied the knot in secret in 2011. The two made their wedding extra special by choosing the rooftop of the Montage Beverly Hills as their venue as it was the same place when they first dated.
The event was flowing with love and emotions as they surrounded the place with candles and white roses and exchanged vows using their written notes while in front of a burning fire. They only chose it to be very intimate as Gibbons' three kids were the only ones in attendance. Whether they maxed out their credit cards for this or not, it seemed like they made an event out of a fairy tale story. The only problem with that is their expectation of each other would be higher now. However, since they love each other so much, whatever little surprises matter, even a romantic walk in the park could be the best date ever.
TERRY BRADSHAW AND TAMMY BRADSHAW – 6 YEARS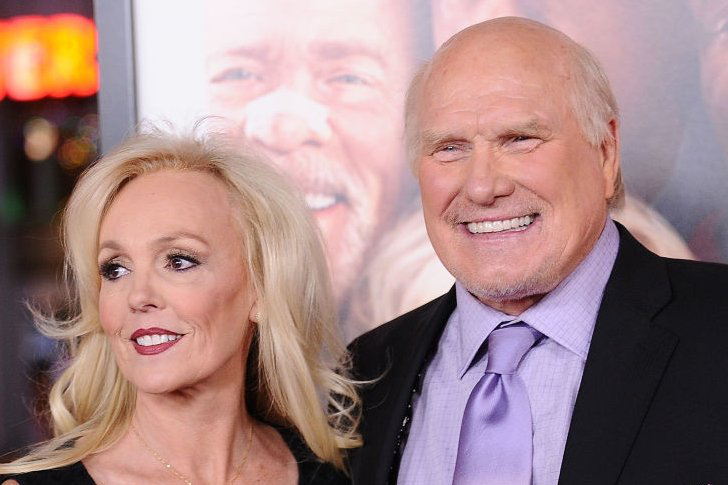 Before Terry and Tammy Bradshaw tied the knot in 2014, they dated for 15 years. Terry was proud to say that they never lived together during their dating life. They were both from bad divorces, so they seemed to be more careful with their decision this time. He tried to control his feelings, fearing he would break his heart again, but to Tammy's credit, she never asked where their relationship was headed.
So, when Terry was fully decided, he just casually told Tammy that they would get married in Hawaii, and she approved. When they got there, Tammy said that if he was serious, they needed to get a license. After they got one, Terry called his preachers, and they are now about to celebrate their sixth wedding anniversary gracefully. Indeed, after years of searching for the one, been through trial and error management, and now, they both deserve to live together as their love for each other grows.
RACHEL MADDOW AND SUSAN MIKULA – 21 YEARS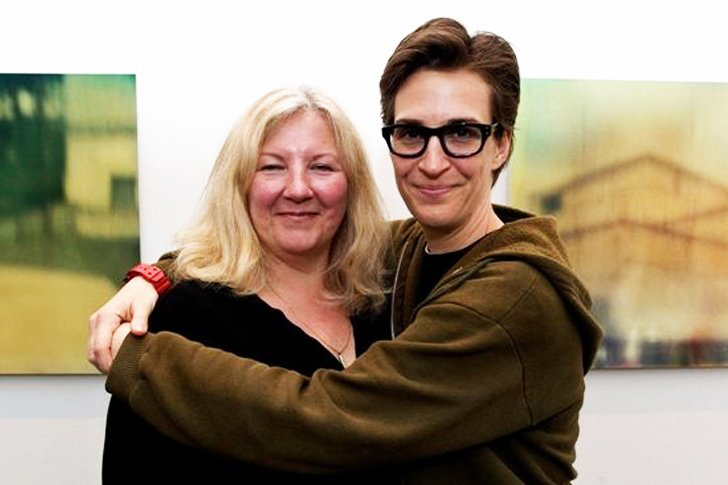 Rachel Maddow and Susan Mikula have been together for 21 years. They first met in 1999. At the time, Maddow was busy working on her dissertation for her doctoral degree. However, Mikula hired Maddow to tend in her yard. From here, the rest was history as they started going on dates and eventually ended up being partners.
Despite being successful, Maddow has been open about her depression. She gave her heartfelt gratitude to her partner for being by her side and pulling her out of her suicidal feelings. Mikula acknowledged that Maddow was depressed, but she always assured her that what she felt would pass and leave, and everything would be alright. Clearly, with proper communication with your partner you could overcome all the problems that would come along their way. Since they have each other, there was no need for us to be worried on how their relationship would become.
DAVID LYNCH AND EMILY STOFLE – 11 YEARS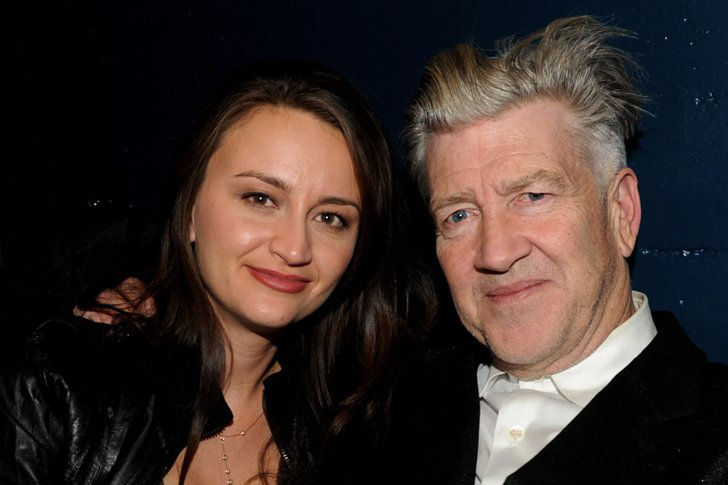 David Lynch has been known for his love and passion for movies, so his wife, Emily Stofle, receives all the credits for sticking by his side. When the actress got pregnant with their child, he already warned her that film would always come first over their relationship.
Stofle seems to understand Lynch's stand and love for his craft. So after they had their daughter, Lynch quickly disappeared to work. The Twin Peaks star explained that her husband goes to work, and that is where he gets his joy. Lynch acknowledges that he has been often absent as a father and husband and admits he has to be selfish to do his job. I bet everyone would agree that David Lynch indeed found a perfect wife who understands his job and keeps on supporting him instead. We hope that the time would come that they would manage to live a life where they do not have to worry about anything.
OPRAH WINFREY AND STEDMAN GRAHAM – 34 YEARS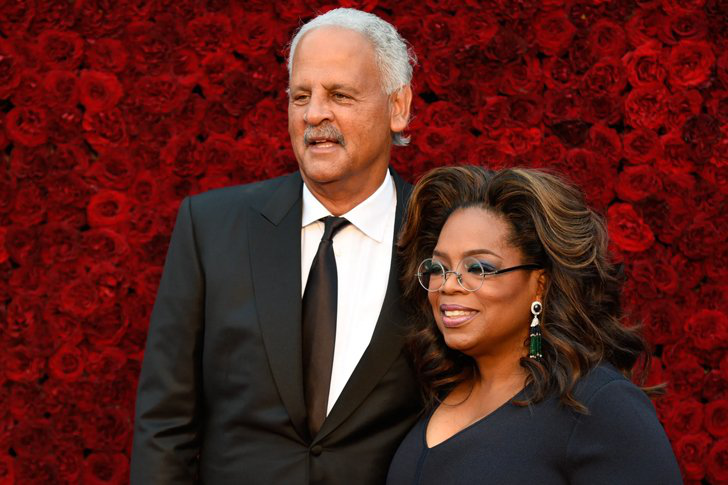 With her fame and wealth, Oprah Winfrey's friends questioned Stedman Graham's real intention on her. To his credits, Graham managed to prove his love for Winfrey as they are now about to celebrate 34 years of togetherness.
The two first met at a charity event in 1986. It was the same year when Winfrey launched her show. After a year, they started dating. With the rise of her fame, questions about her marriage began to emerge. However, when Graham proposed to Winfrey in 1992, she allegedly just responded with, "that's really great." From the looks of it, she didn't accept Graham's proposal. Hence, a wedding never happened. It was then revealed that the couple wanted it to remain that way. Regardless, in spite of their differences, they still manage to keep the love to succeed and stay for a very long time and choose to love each other anyway. Indeed, with love, everything is possible to conquer.
You've Reached The End