Seeing these women stars from decades ago makes us want to know their beauty secrets. It might be genetics, religious beauty routines, expensive skin maintenance, or adhering to a strict diet. But what we're sure of is how they have maintained a positive aura despite the pressure in Hollywood. Beauty from within makes one look so radiant, indeed.
Decades after their limelight moments, we'll feature TV and movie personalities whom we think possess timeless beauty. This makes us want to learn from online classes on how to keep stunning beauty all throughout the years, just like these celebrities.
CHERYL TIEGS – 72 YEARS OLD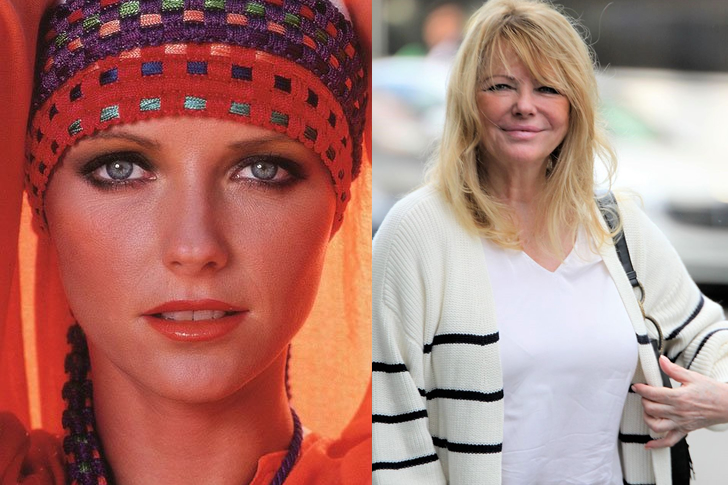 Before we had supermodels such as Naomi Campbell, Cindy Crawford, Christie Brinkley, and Giselle Bundchen—Cheryl Tiegs was the apple of everyone's eye. She is considered by many to be the first actual supermodel owing to her international fame. Cheryl Tiegs was born in the United States, but she has German descent. At the age of seventeen, she owned the first swimsuit ad, and she started her modeling career. When Cheryl Tiegs was a junior, she chose to drop out of school to start her career.
During her decades-long career, the model has taken many amazing photos—but few would argue that her iconic pink bikini is the one that truly cemented her status as legendary. Now at 72 years old, Cheryl spends more of her time promoting her advocacies and lending a hand through her various philanthropic work. We give her credit for being blessed with beauty and generosity!
CHER – 73 YEARS OLD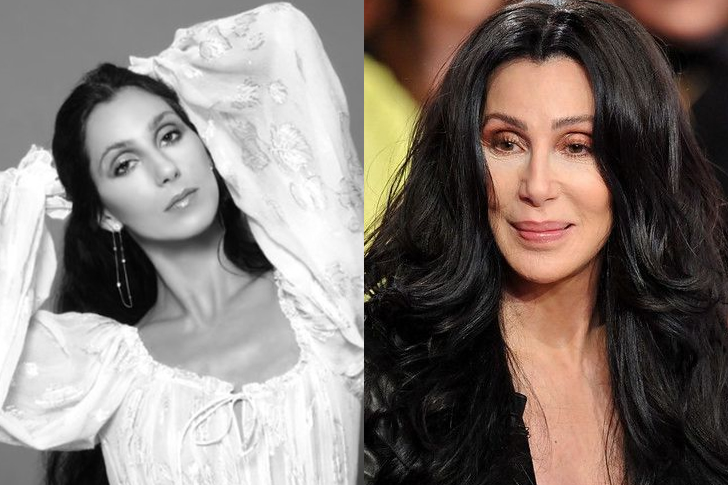 These days, she's better known as a soloist but the singer-actress actually started her career with Sonny Bono, her ex-husband. The two had a successful music and TV run before Cher decided to branch out into more solo projects. Cher's mother was a model and actor, and her father was a truck driver. When Cher was ten months old, her parents divorced. Since then, Cher has lived with her mother and has witnessed her mother's remarriage many times.
She really hasn't aged much since her debut, however, and even at 73 years old— many would still mistake her for being younger. Whilst rumors of her getting plastic surgery done to maintain her youthfulness, Cher insists that it's all due to her active lifestyle and healthy diet. The singer-actress also gives credit to her tours, believing that these keep her on her toes!
PHYLICIA RASHAD – 72 YEARS OLD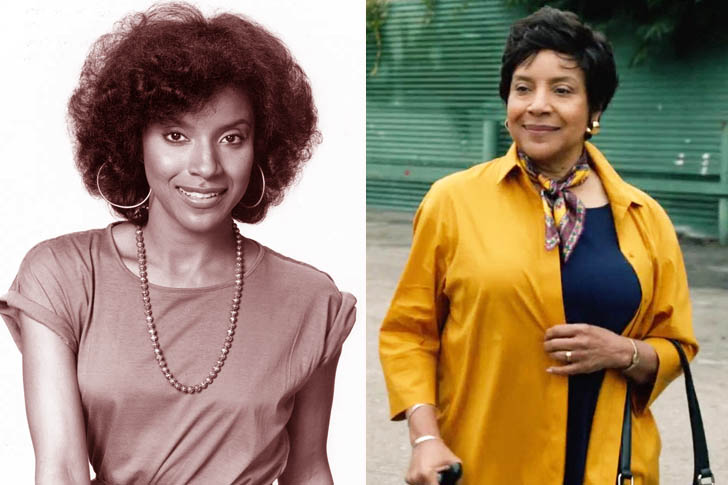 Phylicia Rashad rose to prominence when she played the role of Clair Huxtable on the hit television series The Cosby Show, which ran on the air for eight years. The show was so successful it even had reruns. Rashad started her career at the Baozhan Club. She has been active since 1972 and her career has been very successful. She is the first black actress to win the Tony Award for Best Actress.
In an interview, Rashad said she was grateful for being part of The Cosby Show. She called it a blessing, a gift, and a privilege to work for a show that meant incredibly huge for other people. Rashad also said that doing work like this was an incredible gift. Now at 73, Rashad remains active in the industry. She continues her acting career, receiving movie and television credits here and there. She is also part of the theater world.
HALLE BERRY – 53 YEARS OLD
Everybody loves this woman! There's something about her eyes and her smile that melts our hearts. Halle Berry started as a beauty queen, having won the first runner-up in the Miss USA pageant and sixth place in Miss World 1986. Halle Berry became an award-winning actress known for her role as Storm in the X-Men films, and she also starred in numerous highly-acclaimed films such as Swordfish and Die Another Day.
She was credited as one of the highest-paid actresses in Hollywood during the 2000s, which is maybe why she can afford to keep her dazzling face and body. But Berry's childhood was unfortunate. When Berry was four years old, her parents divorced. Before Berry's parents divorced, she witnessed her mother's difficult life under the control of her father. Divorce should be the beginning of a happy life for little berry. Berry's career started also very difficult. Can you imagine that Berry lived in a homeless shelter because She had no money? Fortunately, getting the role of a model in the TV series Life Doll improved her life.
CAITLYN JENNER – 71 YEARS OLD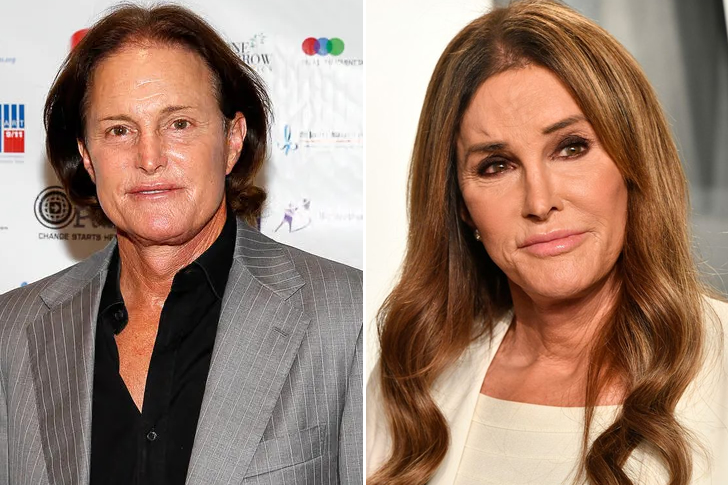 Among the KarJenner family members, Caitlyn Jenner has seen a massive change. Formerly known as Bruce Jenner, a retired Olympic gold medal-winning decathlete,  she surprised everyone when she publicly came out as a transgender woman in 2015. Jenner said that she has been dealing with gender dysphoria since she was young, and she always thought that she was a woman no matter how she looked at it.
The change requires a great deal of investment in cosmetic surgery, but Caitlyn gets a lot of praise for her bravery and honesty. She firmly did what she always wanted to do. Since then, the reality TV star has been living the life she wants. She gest to do a docuseries of her own, I Am Cait, and an episode of KUWTK featured her transformation. Caitlyn has also released a book, The Secrets of My Life, and continuously inspires a lot of people, especially those who belong to the LGBTQ+ community.
SNOOP DOGG – 49 YEARS OLD
Snoop Dogg may be a worldwide superstar today, but just like most artists,  the rapper also had to start from scratch. When he was young, Snoop frequently sang and played the piano for his local church, the Golgotha Trinity Baptist Church. His time with the church can be given credit for starting Snoop Dogg's interest in music.
However, during his teenage years, Snoop Dogg ran into some challenges, but with the help of his music, he was able to pull himself out of a dark phase. In 1994, the rapper broke out into the music industry after being discovered by fellow rapper Dr. Dre. He chose to adopt the name Snoop Doggy Dogg which later became Snoop Dogg as a homage to the nickname his mother gave him as a child. Today, he is one of the most recognizable figures in the rap industry.
STEVE HARVEY – 63 YEARS OLD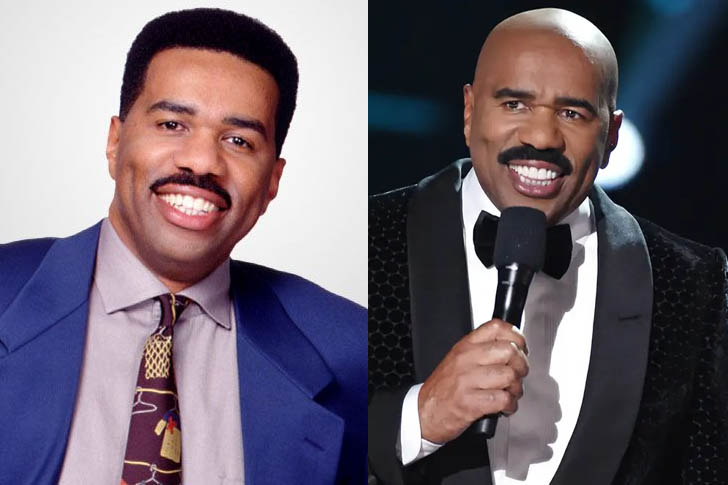 Before Steve Harvey made his name as a famed Miss Universe pageant and Family Feud host, he played the role of Steve Hightower in the hit 1990s sitcom, The Steve Harvey Show. In this program, he was a 1970s funk legend who became a music teacher and a vice-principal. In the early days, Harvey had a difficult life. He did various jobs to support his life, such as boxer, car mechanic, etc. In the late 1980s, Harvey had been homeless for three years. When he was not attending the show, he slept in a Ford car and took a bath in the gas station or swimming pool.
Aside from being a host, Harvey is also an author. He has written four books under his name, including the bestseller Act Like a Lady, Think Like a Man. He also put some investment in his own entertainment company, called Steve Harvey Global, which houses his own production company, East 112, and other businesses.
JENNIFER HUDSON – 39 YEARS OLD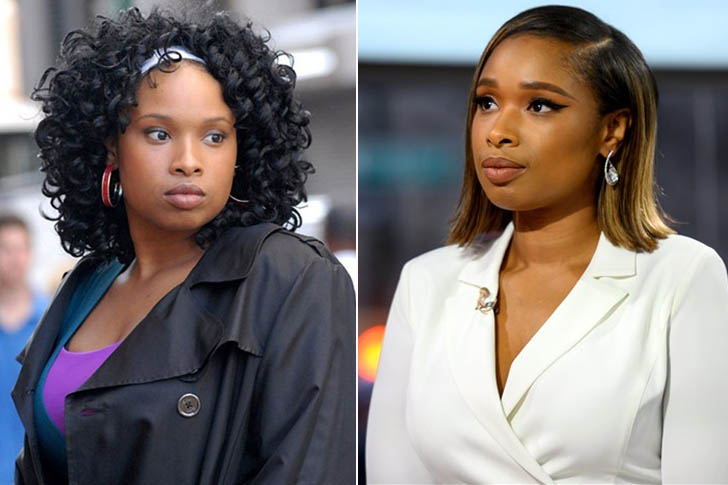 Jennifer Hudson's singing and acting career have been continuously growing. She has dropped hit after hit, and released several successful albums in a row, including her self-titled LP that earned over $1 million in sales around the world. In life, Hudson has experienced a very sad thing. In 2008, her mother, brother and sister left her, and this was caused by her long-distance 27-year-old husband. But surprisingly, despite all this, Hudson still maintained an optimistic attitude.
Despite her busy schedule, Hudson makes sure that she will have the time for her 11-year-old son, David Daniel Otunga Jr., whom she shares with her former husband, David Otunga. He is her number one priority amid all the projects that she has to do. She even said she never knew the degree of love her parents gave her until she had her own child to love. Kudos to this superstar turned super mom!
DOLLY PARTON – 74 YEARS OLD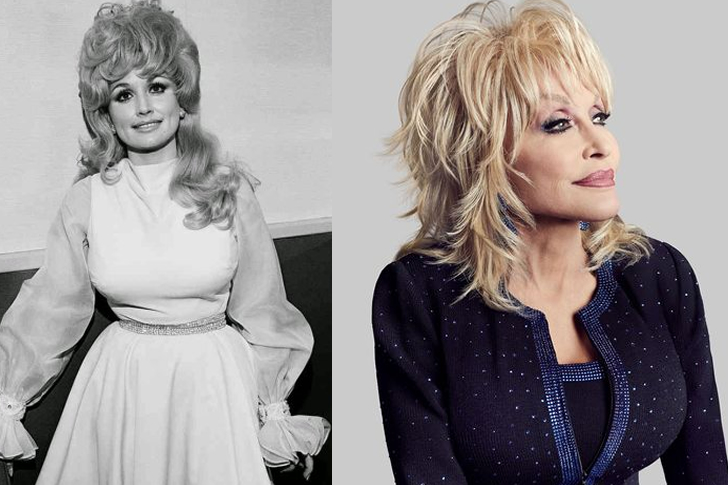 She's timeless and certainly still going strong even at 74 years old! Where some would have gone to retirement to enjoy a more peaceful and less stressful life, the country diva is still going on sold-out tours and releasing music. Just this year, she even got her own star on the Walk of Fame. Parton's first public performance began at the church when she was six years old. From the age of seven, Parton began to play self-made guitar. She only owned a real guitar when she was eight years old. This guitar was bought by her uncle.
Her net worth? It's at a whopping $500 million and even has her own theme park called Dollywood! Pardon's career has been a huge success.If she isn't on stage performing, this is still sure to generate income for the business savvy performer. Younger artists can certainly learn a thing or two from her when it comes to investment planning.
KIM BASINGER – 66 YEARS OLD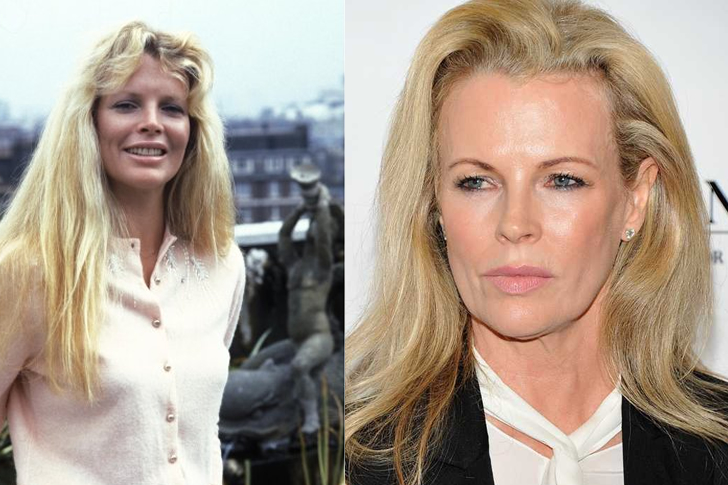 She's one of the most iconic actresses of the '90s, known for her quirky beauty and incredible sense of fashion. At 66 years old, Kim is still as beautiful and continues to act in many blockbusters. Basinger had a financial crisis early on. Basinger once bought a small town for $20 million, and planned to make it a tourist attraction. But soon after buying the town, she went bankrupt, the plan had to be terminated, and sold part of the property to deal with financial difficulties.
Most recently, she was seen in Fifty Shades Darker showing that despite her age—she can still play well with Hollywood's new generation. Together with Alec Baldwin, they have a daughter who is also slowly making her steps into the industry following her parents' path. With a film resume such as Kim's, we're sure she's made enough plenty of investment money to retire comfortably— hopefully anytime soon, though!
VICTORIA PRINCIPAL – 70 YEARS OLD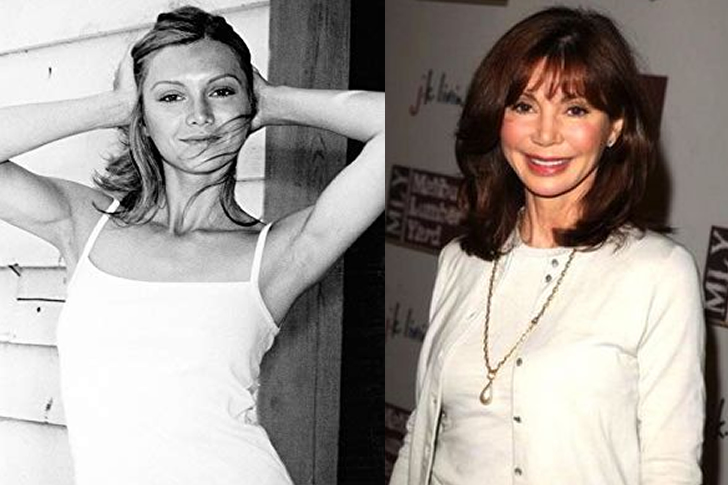 Would you believe that this belle is already 70 years old? Victoria Principal looks 15 years younger her age! We're curious as to how she does her money management given she might be banking on an extensive beauty routine. Principal was born in Japan and spent her first three months on Japanese soil. Because her father was a sergeant in the US Air Force, her family moved with the US Army frequently, and Principal had attended 17 different schools.
Victoria is popularly known for her role as Pamela Barnes Ewing on the primetime soap opera, Dallas, and spent nine years acting on the show. She then went on to build her own production company called Victoria Principal Productions. It is also no wonder how she maintains her clear and plump skin as she also started her own line of skincare products called Principal Secret.
TINA TURNER – 81 YEARS OLD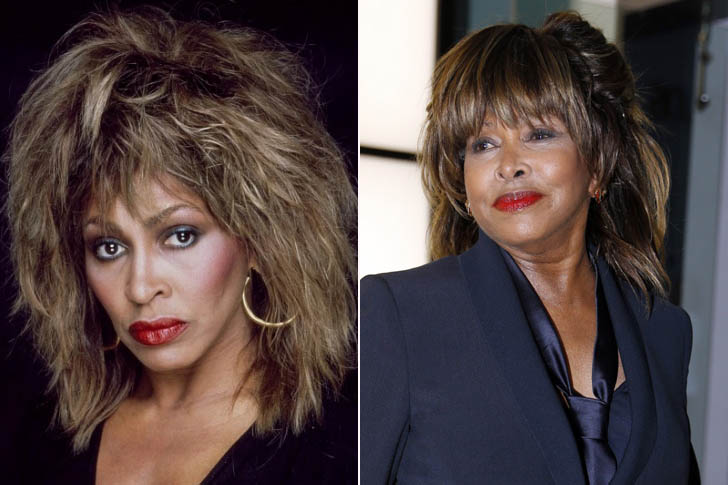 When Tina Turner reinvented herself after being part of the duo Ike & Tina Turner, she returned with a bang. In the 1980s, the iconic singer started her solo career, and it was a massive success that resonates until today. She dropped successful one album after the other, and hit after hit. Her first single, Let's Stay Together, followed by the release of Private Dancer, conquered the airwaves back then.
Of course, who could forget one of the most celebrated songs, What's Love Got To Do With It, which cemented her name to be an international icon. Despite her success, Turner remained humble and contented to dress grand. Her extraordinary voice was an insurance of her rising star and enduring legend. Now, Tina Turner is very successful and she is recognized as one of the best-selling recording artists of all time. In the media, she is often referred to as the "Queen of Rock".
LISA BONET – 53 YEARS OLD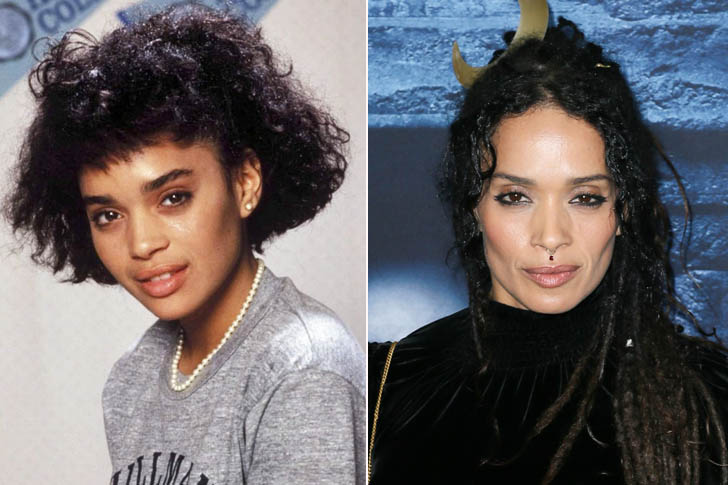 At an early age, Lisa Bonet already knew that she wanted to be an actress. After she graduated from high school, she quickly moved to North Hollywood and enrolled in the Celluloid Actor's Studio. At the time, Lisa was already joining beauty pageants. She even managed to land a role in the 1980 series, St. Elsewhere. A lot of things happened since then.
She appeared in the movie Angel Heart with Mickey Rourke and also eloped with her then-boyfriend Lenny Kravitz at the age of 20. Bonet returned to the big screen in the new millennium in the film High Fidelity and Biker Boyz. She then met Jason Momoa in 2005, and a natural spark of electricity seemed to flow between the two. Now, they have created a happy family with two kids of their own, and a daughter Bonet shares with Kravitz.
JENNIFER LOPEZ – 50 YEARS OLD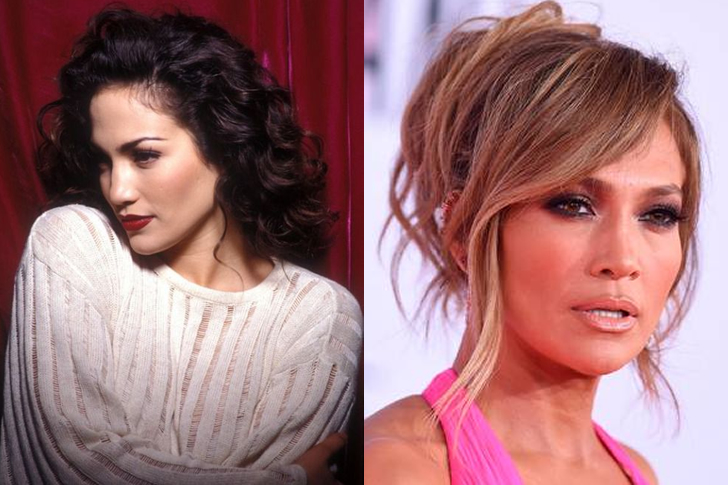 Jennifer Lopez's path is one that truly started from the bottom and went all the way to the top—that includes the music charts and film. The singer-actress may have struggled during her journey, but we're sure it's all worth it considering everything she has now. Jennifer Lopez's career began with strong opposition from her parents. For Jennifer Lopez's idea of becoming a famous movie star, they thought it was a stupid idea, because no Latino can do it.
Now, aside from beautiful children, she's still very active in the industry. Not to mention, she hasn't aged much since she first graced our screens. Her amazing physique remains a goal for many women, including the younger generation. We really have to give J.Lo credit for never failing to honor where she came from and inspiring others with her story.
BARBARA EDEN – 89 YEARS OLD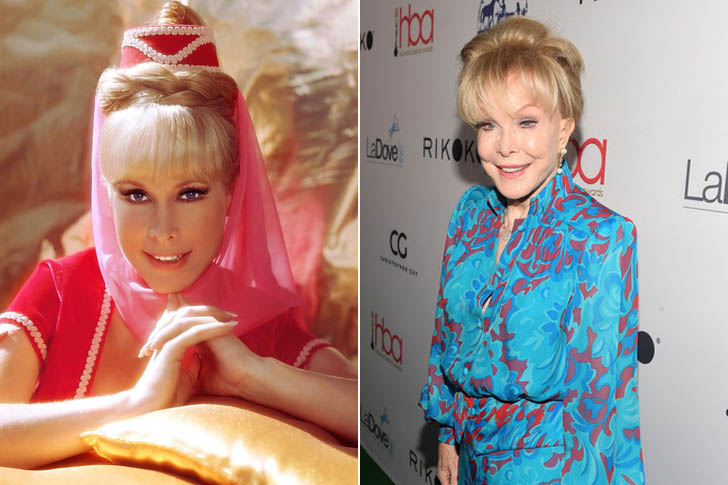 Barbara Eden became an overnight sensation when she led I Dream of Jeannie from 1965 to 1970. She started to conquer the small screen when she had a recurring role on The Johnny Carson Show. Since then, she began to have several televisions shows, from I Love Lucy to Crossroads to How to Marry a Millionaire. Eden's first public performance was singing in the church choir. Later, as a teenager, she sang in a local band in a nightclub for $10 per night.
In 1988, it was no surprise that Eden managed to have her own star on the Hollywood Walk of Fame. Eden was not just a simple star. She earned an honorary Doctor of Laws degree from the University of West Los Angeles School of Law. She also wrote and released a book, Jeannie Out of the Bottle, in 2011. Jeannie Out of the Bottle is Eden's memoir. In this book, Eden tells about her 50 years of personal life and career in Hollywood, including her childhood and her fame in the early 20s.
DIANA ROSS – 76 YEARS OLD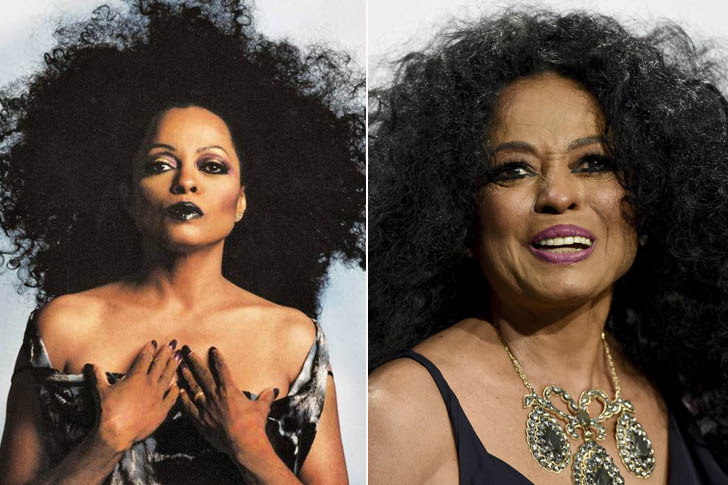 Diana Ross first rose to prominence as a member of The Supremes. In 1970, however, she decided to go solo and released her first-ever self-titled album with Motown Records. Diana Ross also ventured into the movie world, playing the role of Billie Holiday in Lady Sings the Blues. Her acting prowess never went unnoticed, even going as far as getting an Oscar nomination. With her success, she probably needed a financial advisor to handle her finances.
From here, the rest is history. Dropping a lot of successful albums, hit songs, and sought-after tours, Ross became an iconic singer. On March 26, 2019, almost 700 theaters around the world showed Diana Ross Live in Central Park. At 76, Ross has yet to retire officially. At the same time, her net worth also increased, currently as high as $250 million. In addition, she also owns a lot of real estate. One of the luxury houses on the waterfront was sold for $39.5 million in 2007, but until now, there has been no news of buyers.
MARJORIE ELAINE HARVEY – 56 YEARS OLD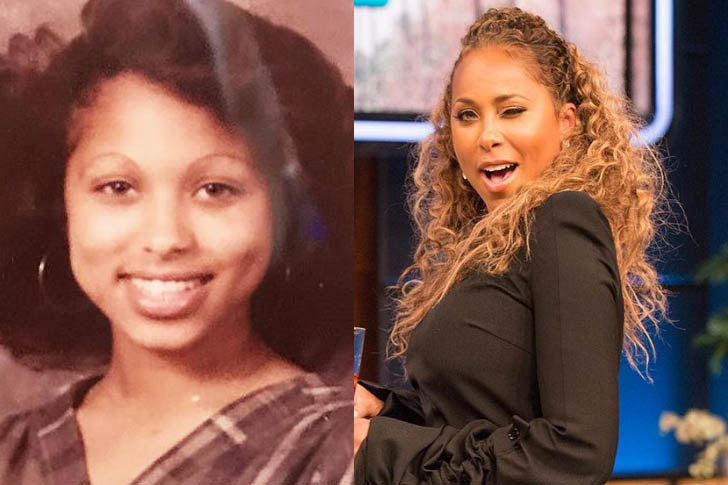 Marjorie Elaine Harvey's surname speaks volumes about her connection to Steve Harvey. She is the wife of the famed host, and she eventually rose to prominence after they got married. But before she got linked to the comedian, she is also a well-known personality in her own right. In case you didn't know, Marjorie is a fashion icon.
She gets credit for being a famous fashion blogger. Her first fashion blog was Lady Loves Couture, which mostly focused on talks about beauty, styles, etiquette, and even food recipes. With her hard work and undeniable passion, her blog became the top fashion outlet in the country, earning her thousands of followers on her blog and millions on her social media accounts. An online store in Marjorie sells handbags and clothes. The prices of the items in the store range from $150 to $1,200. Although she has made a lot of money, it is nothing compared to her husband's worth.
PRISCILLA PRESLEY – 75 YEARS OLD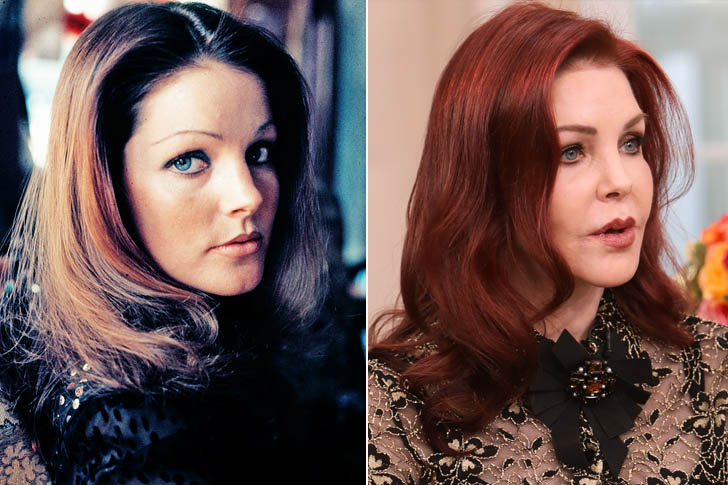 With her stunning beauty, Priscilla Presley took Hollywood's breath away. She is one of the iconic Hollywood stars of the 1980s to 1990s. Although she came to international prominence after marrying the King of Rock 'n Roll, Elvis Presley, she still created a name for herself. But Priscilla Presley's career has not been recognized by Elvis, who believes that women should take care of men at home.
She is also known as a business magnate, looking after her and her former husband's investments and other properties. She also used to be the chairwoman of Elvis Presley Enterprises. Now at 75, Priscilla remains to be a Hollywood and fashion icon. She still graces different movies and fashion events, turning everyone's head as always. In addition, Presley has been engaged in charity work. She has been an ambassador for the Dream Foundation, an organization that provides hope for terminally ill adults and their families.
LEA THOMPSON – 58 YEARS OLD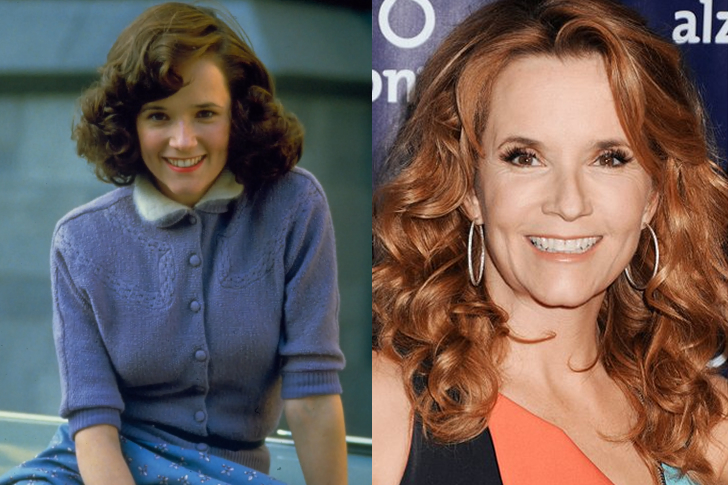 Sometimes, dreams don't work out because we're meant for another path. This is the case for Lea Thompson who was intent on becoming a ballerina—until they told her she was too "big" to be one. Thompson has been learning ballet since she was a child and started dancing professionally at the age of 14. When asked her to give up ballet and choose to be an actress, Thompson thought"It was a wonderful moment because I could've been banging my head against the wall for another 10 years."
That was when she made the switch to being an actress instead. A great career move, considering how much luck she got with the roles she landed. From movies such as Back to the Future to her own sitcom, Caroline in the City. The still gorgeous actress may be semi-retired and enjoying the fruits of her investment, but we can still have her daughter Zoey to watch out for.
KIRSTIE ALLEY – 69 YEARS OLD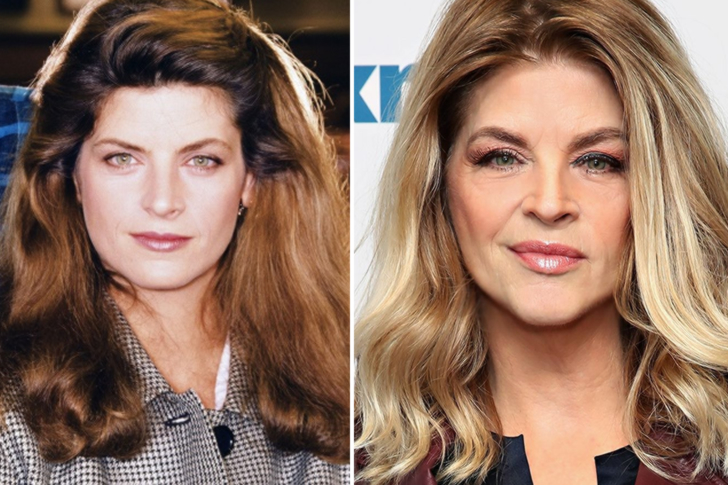 Kirstie Alley is an American actress and a former cast member of the Cheers sitcom. Just like most of her former co-stars, Kirstie has also built a very reputable career in Hollywood with the help of her time in the show. Kirstie Alley's father owned a timber company. She dropped out of school in her sophomore year and moved to Los Angeles to work as an interior designer. Afterwards, by chance, she began to work in acting.
However, apart from Cheers, Kirstie can also credit her rise to fame to her role in the science fiction film, Star Trek: The Wrath of Khan where she played the role of Saavik. In 1991, Kirstie received an Emmy and a Golden Globe for his role as Rebecca Howe on Cheers. Today, Kirstie has countless films and TV credits to boast. She remains active in the industry with an upcoming Lifetime movie. And even though she is nearing 70 years, she does not look a day older from her days in the show Cheers.
Betty White – 98 YEARS OLD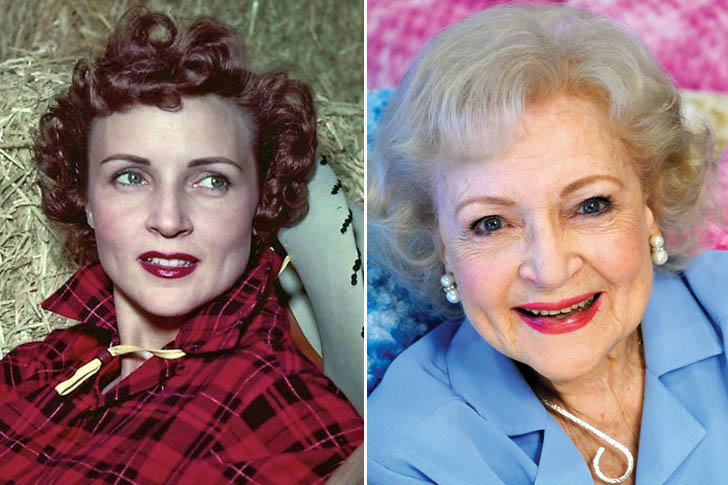 Betty White maybe has the longest-spanning career in the entertainment industry today. She has been in the business for over 80 years, a feat hard to achieve or even surpass. She is heavily regarded as a TV pioneer, one of the first woman who has gained control in front and behind the camera. Betty White was most eager to be a forest ranger in the early days, but this goal was not achieved because women were not allowed to serve as forest rangers at that time. After that, She found herself interested in acting due to the role as the leading role in the graduation drama.
She, too, is the first female star who has produced a sitcom, Life with Elizabeth, earning her the honorary title Mayor of Hollywood in 1955.In her eight decades as an actress, she has received a lot of TV and movie credits. She is also a staple in American game shows, earning her the name of the First Lady of Game Shows and making her the first woman who has received an Emmy Award for Outstanding Game Show Host in 1983.
BARBI BENTON – 70 YEARS OLD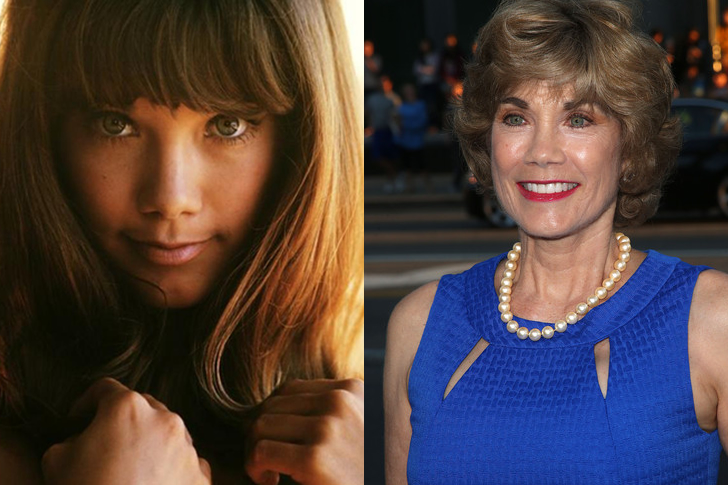 Being a huge star in the '60s and '70s makes you a legend. Like Barbi Benton, she was a big name during those decades as the love interest of Playboy King Hugh Hefner. Benton was born in a Jewish family. Her father was a gynecologist and her mother was an investment consultant. Benton's early career was a veterinarian, but because she couldn't stand the blood, she finally chose to give up her career.
Barbi was 16 years old when she started modeling. To her credit, she appeared on the entertainment show Playboy After Dark and later became its co-host when Hugh Hefner fell in love with her. Barbi appeared in the several editions of the Playboy Magazine and was later cast in the TV comedy entitled, Hee Haw. She also began a career as a recording artist and produced 5 studio albums.
RAQUEL WELCH – 79 YEARS OLD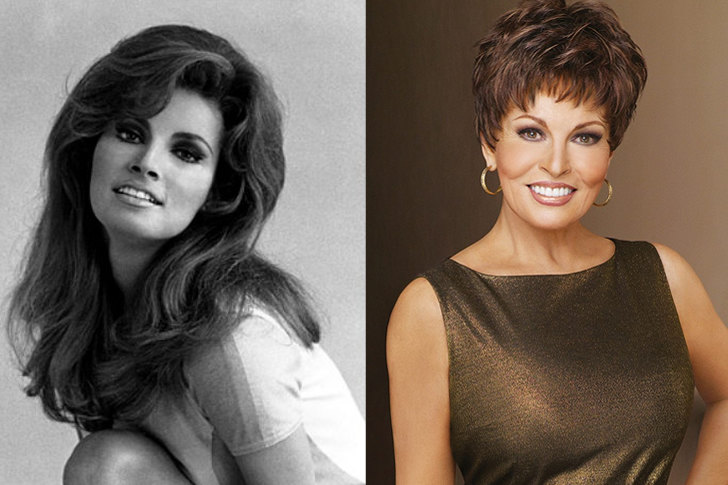 The actress might be best remembered for her bombshell period during the '60s and '70s, but she's not all beauty and sex appeal. She was able to show her acting prowess in films such as The Three Musketeers and Bedazzled! Raquel Welch wanted to perform since she was a child. In order to pursue her career in acting, upon graduating from high school, she won a theater arts scholarship with honors to enter San Diego State University, and since then started her acting career.
Whilst she does have a reputation for being a vixen—being stereotyped isn't really uncommon when it comes to Hollywood and the film industry—Raquel does insist that what she does onscreen does not equate with what she does in her private life. She says the fact that she's a sex symbol is a credit to being "the loveliest, most glamorous, and fortunate misunderstanding".
JOHN TRAVOLTA – 66 YEARS OLD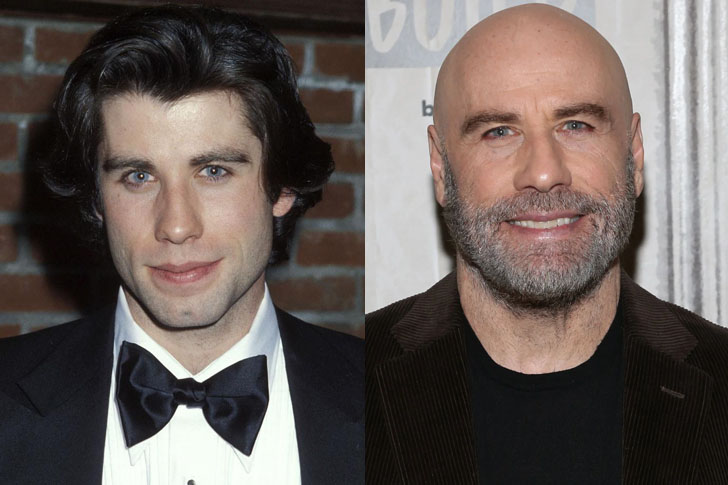 John Travolta's breakout role came when he did the television series Welcome Back, Kotter. His stardom continued to shine in the 1970s when he did Grease and Saturday Night Fever. However, just like others, he also experienced several box office disappointments in the 1980s. John Travolta's mother is an actor and singer. Travolta chose to become an actor due to his mother's influence on the drama. John Travolta dropped out of junior high school at the age of 17, and since then began his acting career.
His next project with Quentin Tarantino's iconic movie, Pulp Fiction, came timely. He was at the lowest point of his career then and was only paid $150,000 for the role. However, it did earn him an Oscar nomination for Best Actor. Since then, he had gained a lot of critically-acclaimed movie credits, which made him one of the most respected actors of today.
Elle Macpherson – 56 YEARS OLD
Elle Macpherson successfully made a name for herself after having a record-breaking five appearances on the cover of Sports Illustrated Swimsuit issue. The reason why Elle Macpherson is in the modeling industry, you certainly can't think of it, she was just to earn school expenses. Elle Macpherson just got the opportunity to study law at the University of Sydney, and she needs money to pay for her studies. In 1989, she got the nickname, The Body, for some apparent reason. Aside from her incredible Australian beauty, she also received praise for her sexy physique.
But this would not be the final line for Macpherson. She, too, is into investments, founding her own business ventures, like the lingerie line, Elle Macpherson Intimates, and skincare brand, The Body. Macpherson is also the host and executive producer of Britain & Ireland's Next Top Model for three years and executive producer of Fashion Star. Macpherson also tried her luck on the movie world, having supporting roles in The Mirror Has Two Faces and Batman and Robin, among others.
SANDRA BULLOCK – 56 YEARS OLD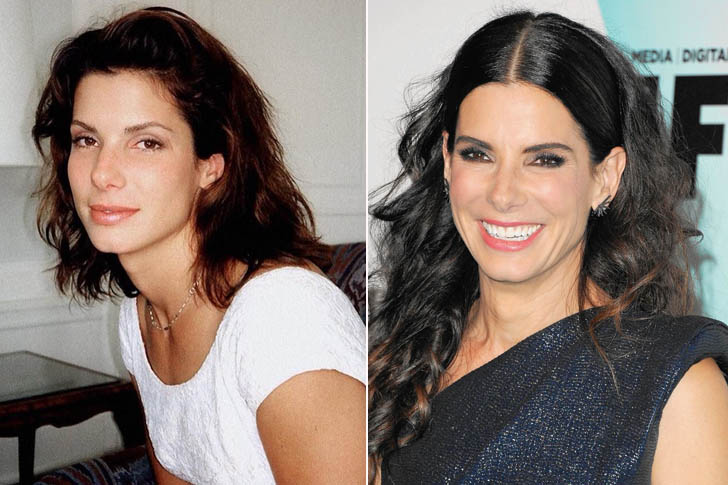 Sandra Bullock managed to be a Hollywood A-list actress after she started as a Hollywood rising star, credits to her exceptional talents, stunning beauty, and hard work. Sandra Bullock's acting career started in several student films. A major breakthrough in her acting career was the role of Annie Porter in "Speed" in 1994. The success of this role was that Bullock established herself as a Hollywood heroine.
She is one of the biggest names in Hollywood until today, conquering the big screens from the 1990s to the late 2000s. From 2010 until today, Bullock still occasionally does movies. She started show business in 1987. At the time, she was only 24 and successfully had a minor role. However, her breakthrough did not come until she did Speed in 1994 opposite Keanu Reeves. From then on, she began making big-budgeted movies, and her latest was the Netflix film Bird Box.
RAVEN-SYMONÉ – 34 YEARS OLD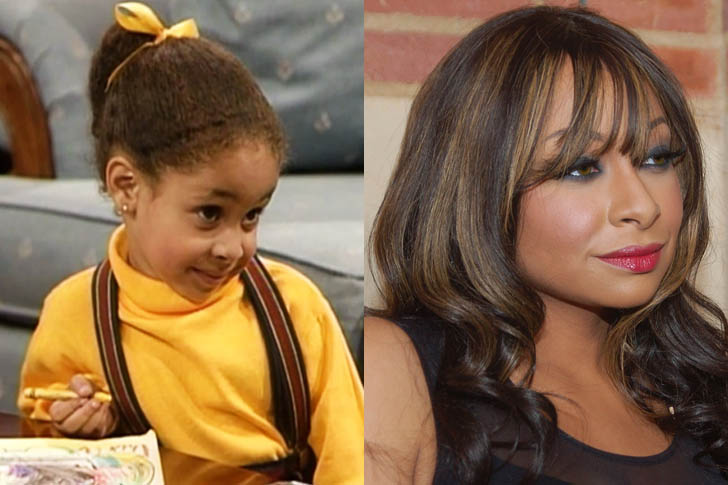 She is no Huxtable, but Raven-Symoné made a name in the industry as Olivia Kendall. She was one of the most recognizable child stars in Hollywood history because of The Cosby Show. It was also a coincidence that Raven-Symoné appeared on The Cosby Show. At first, Raven-Symoné participated in the audition for Bill Cosby's movie Ghost Dad, but she was rejected because she was too young. Despite this, she was so impressed with Bill Cosby that she provided her with a role in The Cosby Show.
She grew up in front of the camera, and almost everyone knew her then. She also appeared in the equally 1990s sitcom Hangin' with Mr. Cooper. Now 34, she is an executive producer and star of Raven's Home, the spinoff of her 2000 Disney Channel series That's So Raven. She also gets credits for being a singer and songwriter. Recently, she surprised everyone when she announced she was already married to her girlfriend, Miranda Maday.
CANDACE CAMERON – 44 YEARS OLD
A true '80s teen star, Candace is remembered by many for her role as D.J. Tanner in Full House. After Full House, Candace Cameron's child was born, and she devoted more of her time to her family and children. Cameron's husband is an ice hockey player. Cameron herself is a Christian. She believes that her faith comes from the bondage of marriage.
These days, she remains very active in the industry and is also one of the co-hosts on the popular talk show, The View. Most recently, she reprised her role in Full House much to the delight of long-time fans. Aside from acting and hosting, Candace is also a published author focusing on health. She's also created a mini film series, the Aurora Teagarden Mysteries, which she partnered with Hallmark for. We hope she's also ensuring a comfortable future for herself through smart investment planning.
WINONA RYDER – 48 YEARS OLD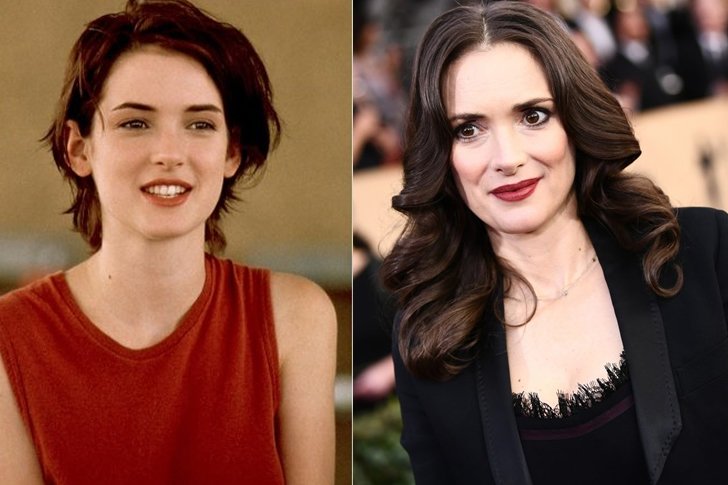 She's the quintessential '90s screen queen, with the sheer number of blockbusters she was in during that period, including cult favorites such as Reality Bites, Girl, Interrupted, and Beetlejuice, to name a few. Whilst her career did get derailed due to cases of drug addiction and shoplifting, the actress did manage to bounce back—and quite strongly at that. She's part of the Stranger Things cast, one of the most popular shows on Netflix. Many actors and actresses often have trouble finding their footing again after disappearing from the spotlight, so we've got to give this genuine talent credit for beating the odds.
One topic that has attracted public attention about Winona Ryder is that she once fell in love with Johnny Depp. When they fell in love, Ryder was 17 years old and Depp was 26 years old. During the subsequent relationship, she and Depp were engaged three times, but the end result was contrary to what people thought, and they broke up. But fortunately, although they broke up, they also maintained a close relationship.
PAULEY PERRETTE – 51 YEARS OLD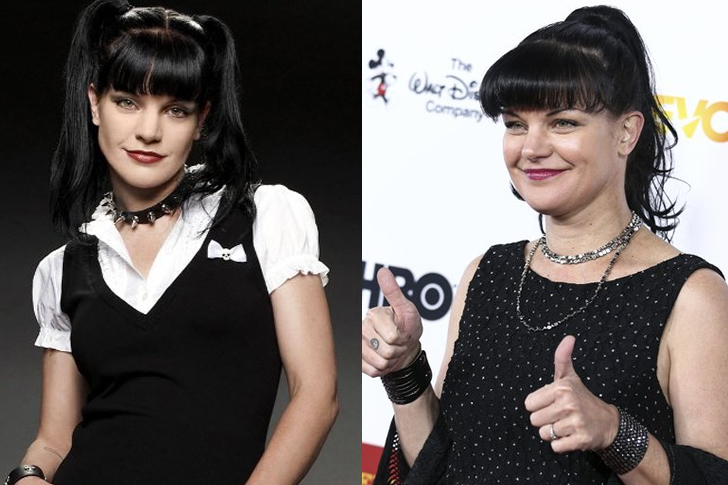 TV fans will remember Pauley most for playing the intelligent and witty Abby Sciuto on NCIS. Who can forget the adorable goth character, after all? Perrette's early thoughts were not to be an actor, but to work with animals or become a member of a rock band. Perrette also had the idea of becoming an FBI agent. Perrette's major in college will surprise you very much. She studied criminal justice in college.
Outside of acting, Pauley is also a civil rights activist, an author, and a singer! Before she was in NCIS, the actress was also pursuing a master's in criminal sciences but switched gears midway and started an acting career. She spent 15 years portraying Abby and whilst she has since made her exit, Pauley remains active in both film and TV. We wonder if she's ever considered going back to school and finishing her master's degree.
VANNA WHITE – 63 YEARS OLD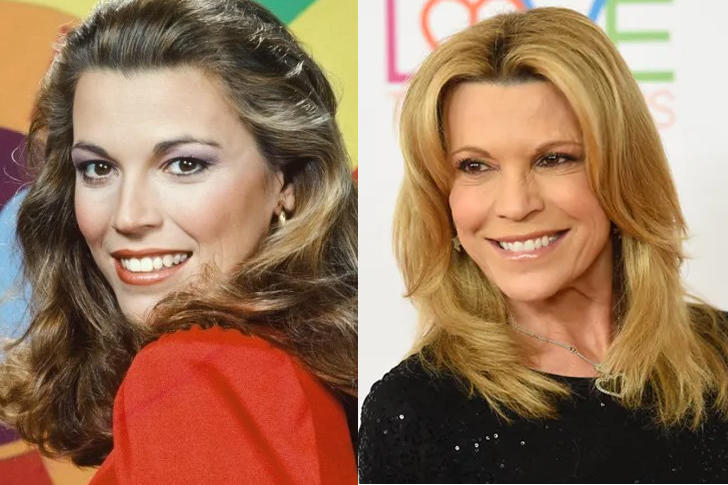 Vanna White is a TV personality. When she was a baby, her parents divorced, and she lived with her mother and stepfather since then. Vanna White chose to major in design when she was in college, but she chose modeling as the starting point for her career. After that, Vanna White chose to go to Los Angeles to start her acting career.
Everybody knows her as the long-time hostess of Wheel of Fortune, gracing our televisions with her gorgeous smile each time. Did you know she used to join beauty pageants as well? Vanna first gained attention when she joined the Miss Georgia competition back in 1978. She was also a contestant on The Price is Right, just 2 years after. At 62 years old, she's yet to retire—given that her contract with Wheel of Fortune lasts until 2020. When she does decide to take things slower and spend more time away from the spotlight, we're sure she doesn't need a personal loan to ensure a comfortable life.
MARIAH CAREY – 50 YEARS OLD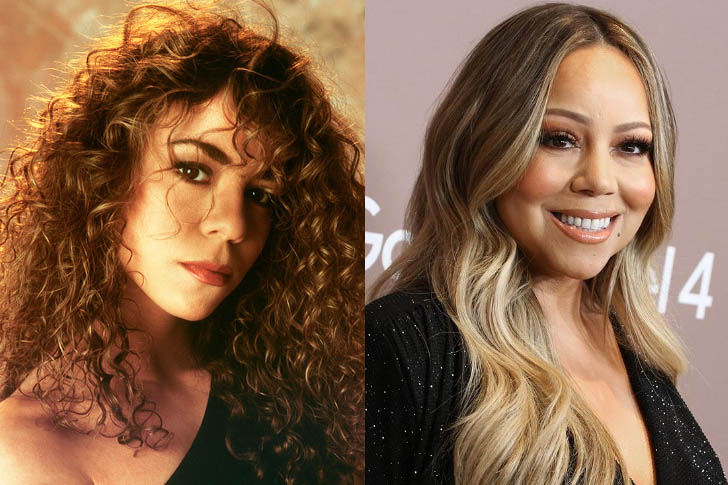 Mariah Carey started her long-spanning career at the age of 20. At a young age, she became a multi-platinum artist, credits to her 1990 self-titled album. Aside from her impressive five-octave vocal range, she has beauty and a perfect body that many people envy. After three years of conquering the music scene, Caray tied the knot with Tommy Mottola, who made her a superstar. But it is a pity that Caray and Tommy Mottola announced their separation in 1997, and in 2000, they realized their divorce through legal means.
Thirty years after she dropped her first album, Carey managed to maintain her star power. She remains to be relevant until today, blessing us with her golden voice. She continuously makes  new music and even has a new album and memoir coming. Her book, The Meaning of Mariah Carey, will be out on Sept. 29, 2020, while the new LP, The Rarities, will be dropped on Oct. 2.
JEANINE PIRRO – 68 YEARS OLD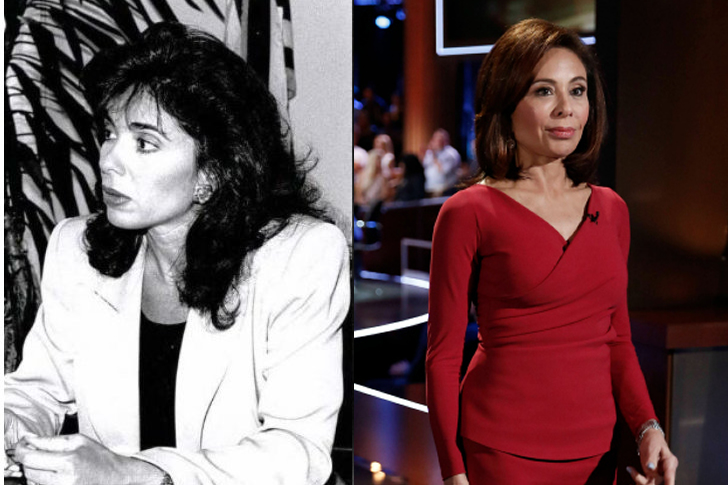 When it comes to being a multi-hyphenate, Jeanine is certainly one of the heavyweights. She's has earned titles such as a prosecutor, judge, and even TV personality. Her career began as the Assistant District Attorney for Westchester County. From her appearances on talk shows such as Larry King Live and The Joy Behar Show, she slowly gained an audience until she was eventually hosting her own: Judge Jeanine Pirro. This beloved show was replaced in 2011 by Justice with Judge Jeanine and is still on the air at present. At 68 years old, she's certainly come a long way from her Assistant District Attorney days.
Unfortunately, career success did not bring good luck to Pirro's personal life. Pirro and her husband met at law school. They had a son and a daughter. They could have lived happily, but Pirro's husband was later charged with 23 crimes. Pirro was also affected by the unstable relationship with her husband. She chose to separate from her husband in 2007 and finally divorced in 2103.
CINDY CRAWFORD – 54 YEARS OLD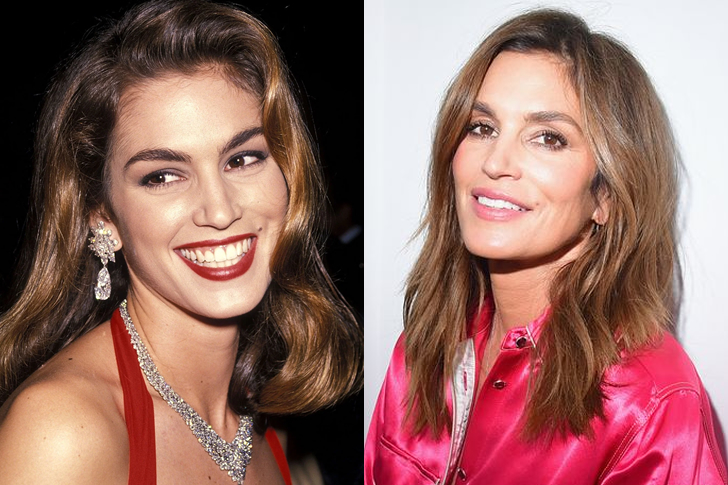 The 1990s supermodel and actress Cindy Crawford is an epitome of beauty. Even at the age of 54 years old, she still looks sultry and alluring. It is not surprising to us that her beauty investments may have cost her a fortune since she has a huge net worth. Not to mention, she is married to a businessman named Rande Gerber. Cindy has two children with Randy, named Presley and Kaia, who also followed her footsteps in the modeling industry. Cindy also devotes her time to charity work and supports medical research against childhood leukemia. Talking about inner and outer beauty, Cindy has both.
The first opportunity for Cindy Crawford to take photos came from a local store. This store hired many high school students to work. The job content included taking fashion photos. This also opened the way for Cindy Crawford to become a model. Since then, she won the first cover and won the runner-up in the Elite Model Management's Look of the Year at the age of 17.
BROOKE SHIELDS – 54 YEARS OLD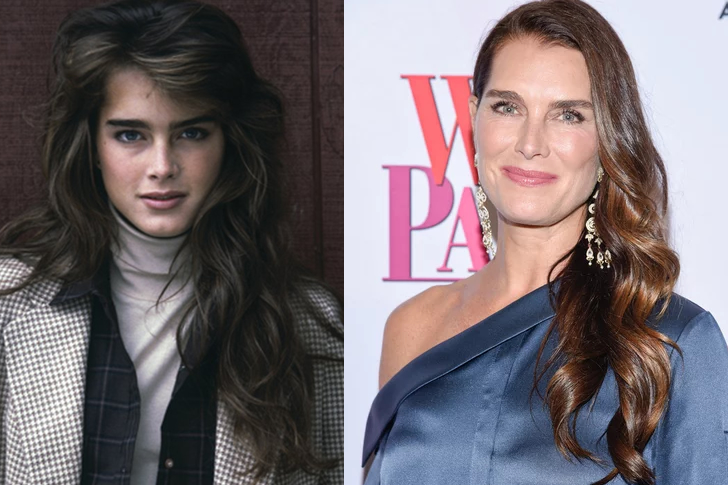 Brooke Shields' claim to fame was when she played as a child prostitute in the film Pretty Baby when she was just 12 years old. The brunette beauty captured the hearts of the crowd and then made a name for herself in the Hollywood scene. She starred in other romantic drama films like The Blue Lagoon and Endless Love. Her immaculate beauty landed her numerous modeling gigs in the 1980s. However, in 1983, she took a hiatus from her career to earn a bachelor's degree in Romance Languages at Princeton University. She then returned to acting in the 1990s and has appeared in minor roles since.
The birth of Brooke Shields was an accident. Shields' mother was a model and actress, and his father Frank was a businessman. When Shields' mother announced her pregnancy, Frank's family hoped that she could stop the pregnancy, and they were willing to pay her a fee for it. Shields' mother chose to take the money but did not fulfill her promise. She chose to give birth to Sields and hoped that Shields would pursue an acting career.
MERYL STREEP – 70 YEARS OLD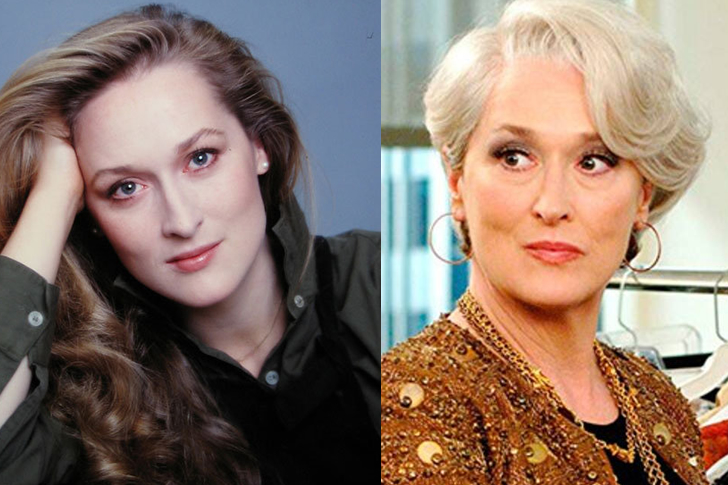 Her role in Woody Allen's film Manhattan remains one of the most iconic, highlighting both her beauty and acting prowess. Since then, Meryl has established herself as one of Hollywood's most reliable—one of the best actresses of all time, even. Her work hasn't gone unnoticed, with nominations for 21 Oscars and winning 3 of them. Manhattan may have been released back in 1979, but there's no denying that Meryl has retained much of her ingénue glow and charm! What's her beauty secret? It's all about starting from within and embracing one's age. That degree of unbothered elegance cannot be bought or mimicked, after all.
In Meryl Streep's road to success, her mother's influence on her cannot be ignored. Streep's mother was an artist. Under the influence of her mother, Streep's two brothers also chose to be an actress. When talking about her mother, Streep believes that her mother is a mentor and will affirm her ability at all times, which makes Streep face everything with confidence.
MOLLY RINGWALD – 52 YEARS OLD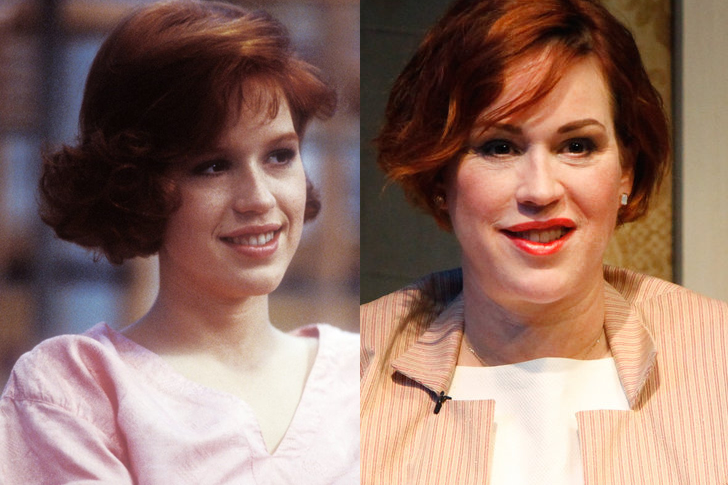 Molly remains one of the most beloved 1980's screen queens, who has starred in some of the decade's classic films, including her breakout role in Sixteen Candles where she played the main character. When Molly Ringwald was 5 years old, she starred in a stage play and she started her acting career. But Molly's career started in 1978 when she played the role of Kate in Annie.
She was also a member of the "Brat Pack", which was comprised of the 1980s most popular teen actors. Whilst she already gained much acclaim and fame through Sixteen Candles, it wasn't until The Breakfast Club that she really rose to stardom. Director John Hughes would go on to cast her in other successful films such as Pretty in Pink. Her last show credit was in 2019's Tales of the City.
MARY LEE HARVEY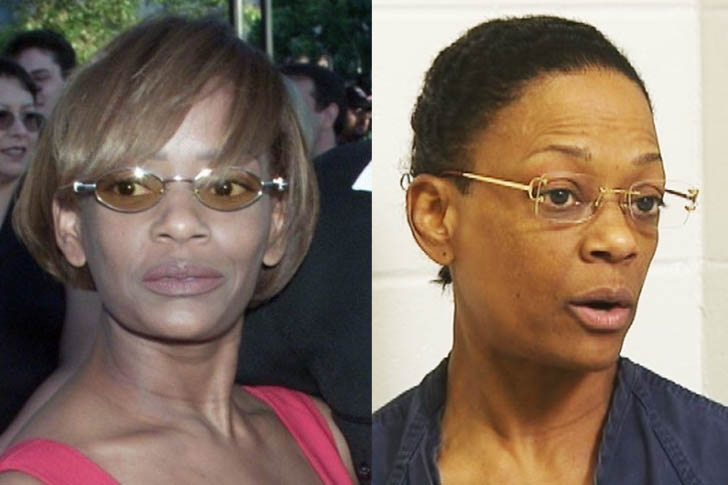 Mary Lee Harvey is the controversial ex-wife of Steve Harvey. The former couple underwent a lot of trouble that they even needed the help of their respective lawyers. Mary Lee Harvey was a professional makeup artist when she met Steven Harvey. In her marriage to Steven Harvey, Mary Lee Harvey gave birth to a son.
Also known as Mary Shackleford, she remained to be a person of interest in media outlets and Steve's fans. The two first met in Texas, where Steve used to work as a stand-up comedian in 1989. They formed an instant connection that ended up in a whirlwind romance. It was love at first sight. After dating for less than a year, they decided to take their relationship to another level and tied the knot. Currently, both Steve and Mary are happy leading their separate lives.
DENISE RICHARDS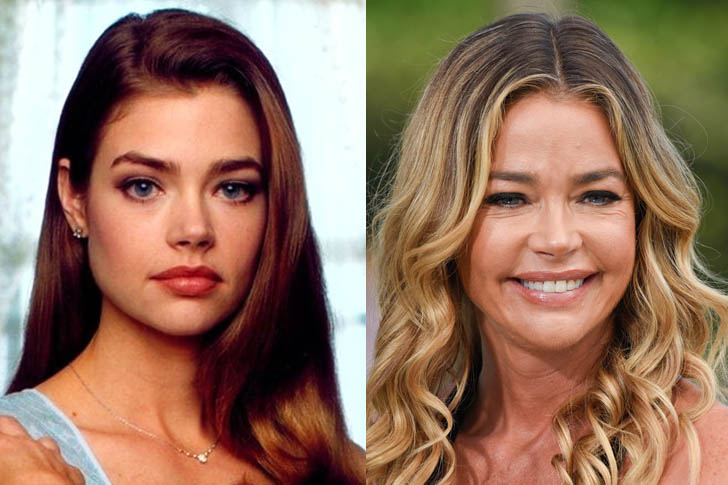 Another Bond girl on the list is Denise Richards. She played the nuclear physicist, Dr. Christmas Jones, in the 1999 film The World is Not Enough. Richards is now 49 and has done a lot of movie and television projects to her name. She also wrote a memoir, The Real Girl Next Door, in 2011. After graduating from high school, Denise Richards stopped learning. She chose to go to Paris to start her modeling career. Richards' acting career began in 1990. Although she was lucky to have played the role of a doctor in The World Is Not Enough, she was also made fun of by many viewers about the role's dress.
Currently, she appears on The Bold and The Beautiful and The Real Housewives of Beverly Hills. She also plays the role of a super ambitious mom in the Lifetime television film The Secret Lives of Cheerleaders. She also ventured into the business world and made an investment to create her own skincare line, called CBMe Beauty.
BARBARA MANDRELL – 71 YEARS OLD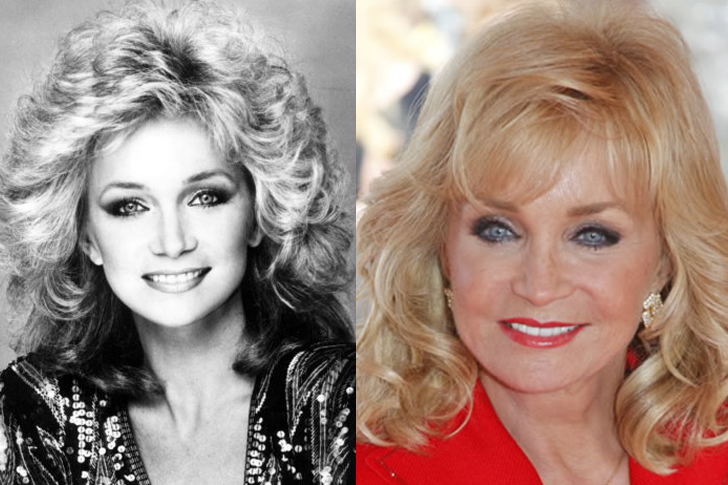 This country music icon has a whole Tennessee theme park associated with her—well, that's her old mansion which was turned into a tourist attraction. Barbara Mandrell's mother was a housewife and musician, and his father was a navy veteran who had experienced World War II. Barbara Mandrell's father is also a musician and entrepreneur. He has managed Barbara Mandrell's career for more than 30 years.
Barbara found her fame in the group the Mandrell Sisters before going solo. This move brought her plenty of success in music and even in TV, where she had various shows throughout the '70s and the '80s. In 1984, she was involved in a vehicular accident that left her in recovery for quite some time. We hope that she's taken extra precautionary measures after, such as insurance, to make sure she'll be making music for a long time.
EVA GREEN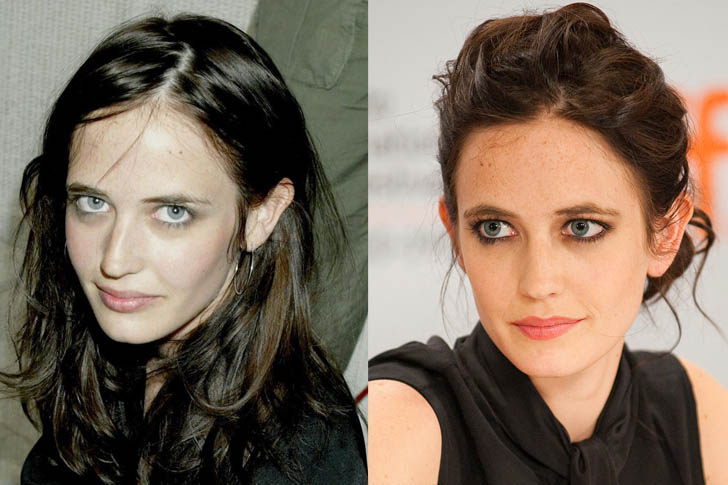 Eva Green also played a Bond girl role in the 2006 movie Casino Royale opposite Daniel Craig, which became her ladder to success. The French actress is now 39 and has proven her great acting prowess in the hit television series Penny Dreadful, which earned her a Golden Globe nomination for Best Actress in a Television Series. She is also part of the action-noir film, Sin City: A Dame to Kill For, and the film adaptation of the popular young adult book, Miss Peregrine's Home for Peculiar Children.
To some degree, Green became a frequent collaborator of the director Tim Burton, playing several roles in his films like Dumbo and Dark Shadows, apart from Miss Peregrine's. Eva Green decided to become an actor when she was 14 years old, and when she was studying in drama school, she always chose evil roles because she thought it was a good way to deal with daily emotions.
WENDY RAQUEL ROBINSON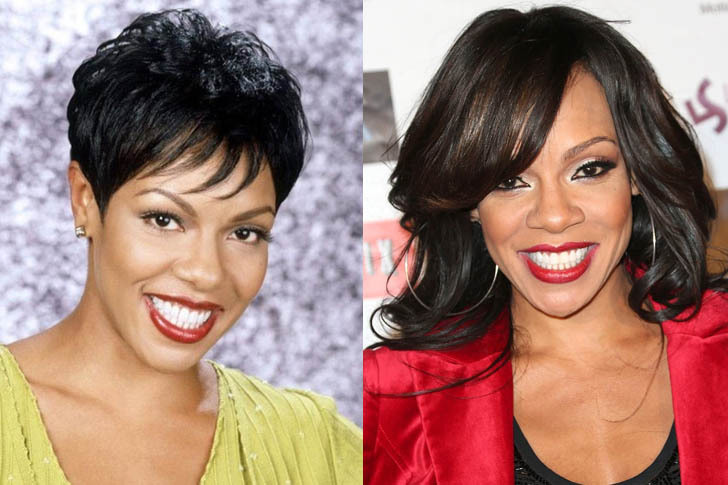 Wendy Raquel Robinson gained everyone's attention when she played Principal Regina "Piggy" Grier on The Steve Harvey Show. From here, her star started to shine brightly. Her role on the show was her insurance to make big things. The role of Rgeina played by Wendy Raquel Robinson went through 6 seasons with The Steve Harvey Show. When the series ended in 2020, Robinson continued to keep in touch with The Steve Harvey starring Steve Harvey, and starred in other comedy series together.
Robinson appeared in a lot of movies, like A Thin Line Between Love and Hate, Ringmaster, and Miss Congeniality. She was also part of the sitcom The Game and Disney's Descendants. It seemed like her role on The Steve Harvey Show made a mark on her that she co-founded the Amazing Grace Conservatory. This school accepts children from 8 to 18 years old from disadvantaged socio-economic backgrounds.
LYNDA CARTER – 68 YEARS OLD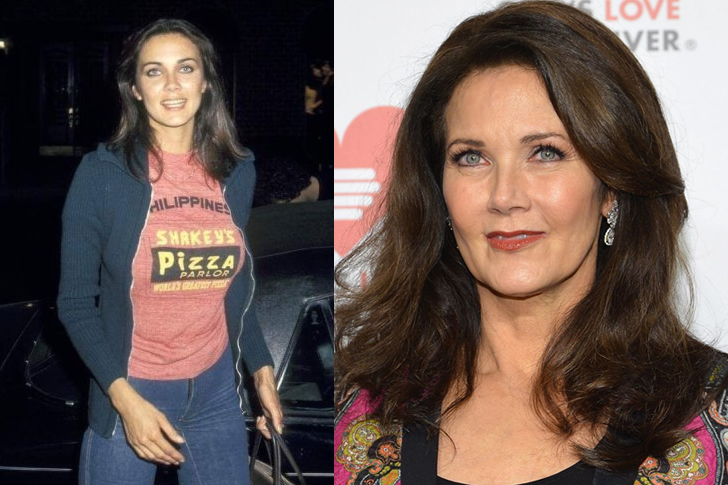 Lynda Carter once portrayed Wonder Woman, and she played the role to perfection in the '70s and remains closely associated with it despite having retired the title decades ago. Before donning Wonder Woman's iconic costume, the actress was competing in pageants even going on to be voted as the most beautiful woman in the world. Her story hit a roadblock, however, when she was derailed due to substance abuse and spent many years in different rehab centers. These days, she speaks openly about the degree of change she experienced after recovering. Truly, a role model for people everywhere.
When Lynda Carter was in school at Arizona State University, she chose to drop out of school and pursue her music career after she was rated as "Most Talented". Lynda Carter's choice of music also originated from her teenage years. She once joined a band with her two cousins, and the band performed in a hotel and casino in Las Vegas for three months. The role of Wonder Woman was the beginning of Carter's acting career.
DEBRA WINGER – 64 YEARS OLD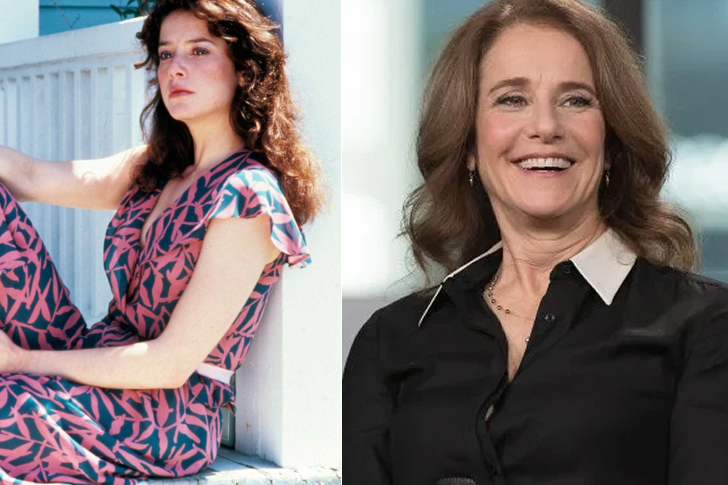 She may have quit acting back in 1995, but her Hollywood resume is anything but lackluster. Debra is most remembered for her roles in An Officer and a Gentleman, Urban Cowboy, and Terms of Endearment. Why did she cut her career short, you ask? Aside from experiencing disillusionment with the industry, she also turned her focus to her family and environmental activism. During this time, she was also performing in theatre stages. She did come out of retirement to star in Big Bad Love and The Lovers. If she does decide to quit for good, we're sure she's got enough investments to do so comfortably.
Debra Winger's decision to pursue a career in acting is a wonderful one. At the age of 18, Winger had a car accident that caused her to have a cerebral hemorrhage. She was told by the doctor that she would never see anything again, but fortunately, she had only been blind for 10 months. During these 10 months, Winger thought about her life carefully and decided that if she can recover, she chooses to become an actress.
REESE WITHERSPOON – 43 YEARS OLD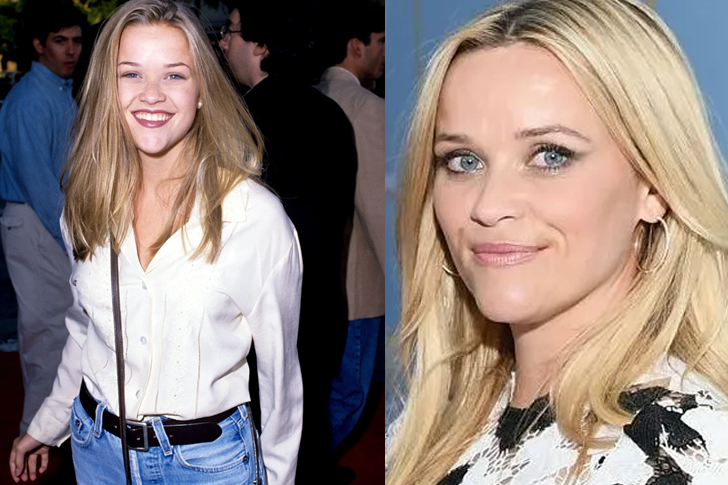 She may not look like it, but America's sweetheart is already in her 40s. We don't know her secret to how she maintains that youthful beauty and glow, but we're sure this actress is content with the success she's had over the years. Reese Witherspoon loves to read, she claims to be a "big fool who reads loads of books". Her childhood experiences, such as becoming a model for a flower shop TV commercial, inspired her love of acting. When she was studying English literature at Stanford University, she chose to leave school halfway through to pursue her acting career.
It was during the '90s when we were first introduced to Reese through films such as Cruel Intentions, but her rise to stardom really began after she starred in Legally Blonde. Her role in Walk the Line even won her a much deserved Oscar! As one of Hollywood's most bankable, we've got to give her credit for staying humble through it all.
MICHELLE LEE – 77 YEARS OLD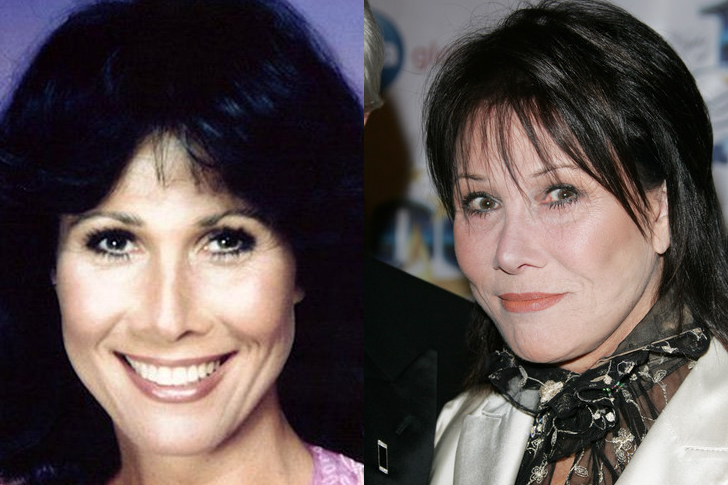 Most would remember her from the soap opera, Knots Landing, but Michelle actually first began her career in theatre. Michelle Lee is the daughter of a makeup artist. She is Jewish. Her TV career began in a TV sitcom The Many Loves of Dobie Gillis on December 26, 1961. This year, Lee was only 19 years old.
She was part of the Broadway play, Vintage '60 when she was only 18 years old. By the time she hit 19 years old, she managed to bag her first leading role in a musical. Michelle has also been nominated for the Emmy Award for best actress and has also received a Tony Award for the same category. Aside from these two, she's also won the Soap Opera Digest Award for best actress multiple times! Her last TV credit is in 2013's How to Live with Your Parents.
ERIN GREY – 70 YEARS OLD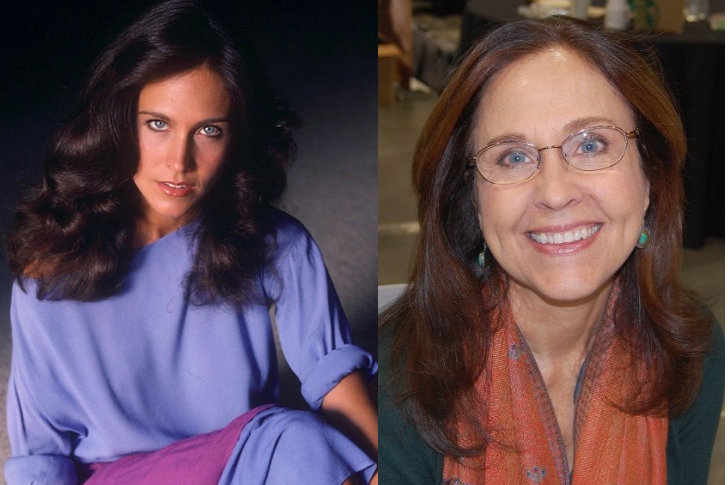 The actress has played a number of different roles in TV throughout her career, but she is most known for her portrayal of Colonel Wilma Deering on Buck Rogers in the 25th Century. Before landing TV roles, however, she was first a model—one who has received plenty of offers from some of the biggest brands to become their spokesperson. This just shows how appealing she has always been. Eventually, her modeling career led to a career in both film and TV—she's still going strong today, and she continues making investments when it comes to her legacy in the industry.
Erin Grey was born in Hawaii. When Grey was 8 years old, her parents chose to separate, and were raised by her mother. For the first few years, Grey lived with her grandparents, and then her mother took her to live with her in California. While in college, Grey chose to leave school to pursue her own modeling career.
MELISSA SUE ANDERSON – 57 YEARS OLD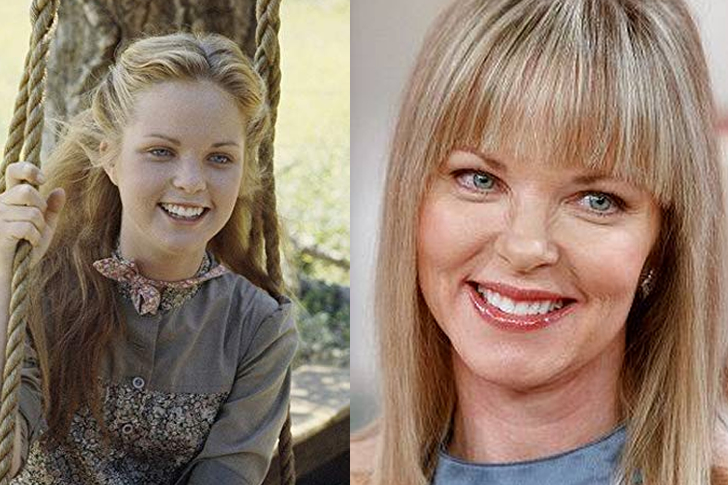 Fans of the show Little House on the Prairie will recognize Melissa Sue as the little girl who portrayed the character of Mary Ingalls. This role won the actress a number of different accolades, including an Emmy nomination. After moving on from the show, she had different appearances on television but mostly remained away from the spotlight. Melissa Sue is retired these days, but she did publish an autobiography in 2010 detailing her experiences in both her personal life and career in the industry. With all the investment money she's made during her youth, we hope she's living comfortably even in retirement!
Melissa Sue Anderson has an older sister. Anderson ranks second in the family. Her older sister is 12 years older than her. When Anderson was 13, her parents chose to divorce, and Anderson was brought up by her mother. The origin of Anderson's acting career was filming a set of commercials. After the commercials, a TV crew found her and hoped that she could play.
TRACEY GOLD – 50 YEARS OLD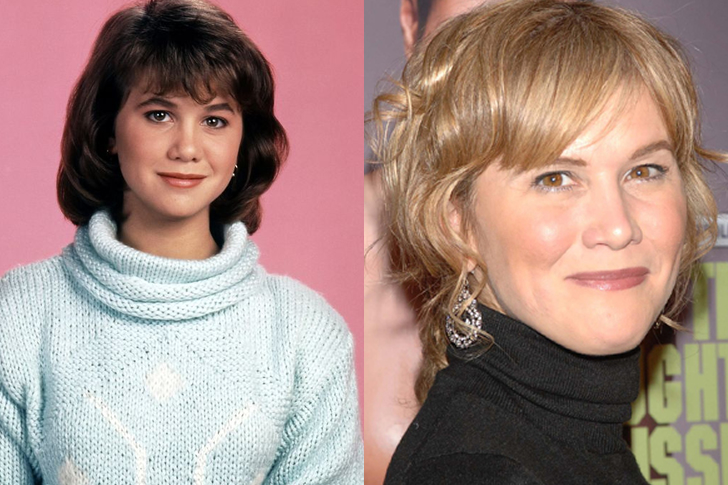 Start her career at the very young age of 4 was not all roses for this actress. Tracey Gold's four younger sisters are all actors, and Gold's stepfather was also an actor before, but he chose to become a Hollywood agent in his later development. Tracey Gold first appeared in Pepsi's print ads, but unfortunately, the Coke series she shot was later canceled.
Whilst she was successful at portraying Carol Seaver on Growing Pains during the 1980s, her personal life was going downhill. She developed an eating disorder that's attributed to the jokes made about her on the show and also partly due to the societal demands for actresses to look a certain way. She had to be medically treated for this issue and was even publicly outed for having this condition. To her credit, she managed to get better and was able to focus on her career once more.
SALLY FIELD – 73 YEARS OLD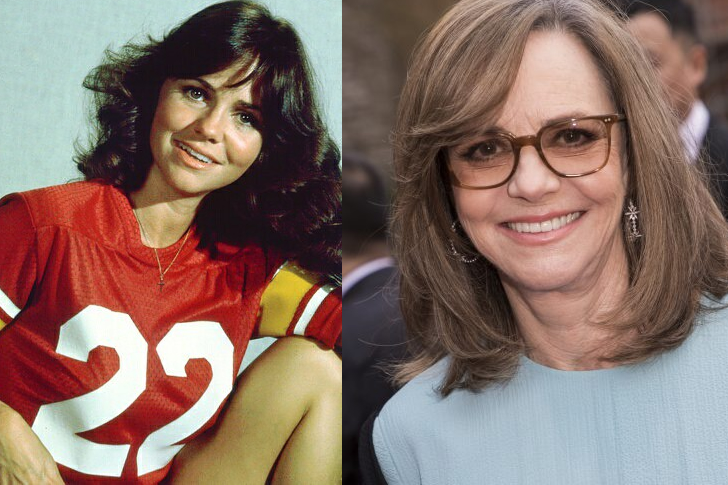 This actress doesn't really need much of an introduction, given her decades-long career and the fact that she's still very active at present. Although Sally Field is very successful in her career, it cannot conceal the trauma that Field suffered during her childhood. After her parents divorced, Field lived with his mother. After his mother got married again, Field's nightmarish life began. She was sexually abused by her stepfather.
Sally's debut performance, also considered her breakout role, was in Gidget during the '60s. It wasn't until her role in Norma Rae did she receive an Oscar nod, however, one that is truly well-deserved. She has remained single since the '90s, after a string of divorces, and devotes her time instead to LGBT and women's organizations. A truly independent woman, her investments in these advocacies simply show that she is beautiful both on the inside and the outside.
ROSAMUND PIKE
Rosamund Pike gained a lot of attention when she played M16 agent Miranda Frost in the 2002 Bond movie, Die Another Day. Now, she is 41 years old but manages to maintain her alluring look. Her excellent acting skills did not go unnoticed after she received a Best Actress nomination from the Academy Awards for her role in the 2014 film, Gone Girl, opposite Ben Affleck.
Pike remains to be in the spotlight until today. Recently, she became a cast member of the Amazon Video adaptation of Robert Jordan's The Wheel of Time, playing the lead role of Moiraine. She also has several movie credits coming up in line, like The Informer and Radioactive. Pike's excellence is not only that, she has acted in many plays and directed many plays while she was still in Oxford University. Pike is a lover of Chinese culture. She has her own Chinese name instead of a transliteration of her English name.
BRIDGET BARDOT – 85 YEARS OLD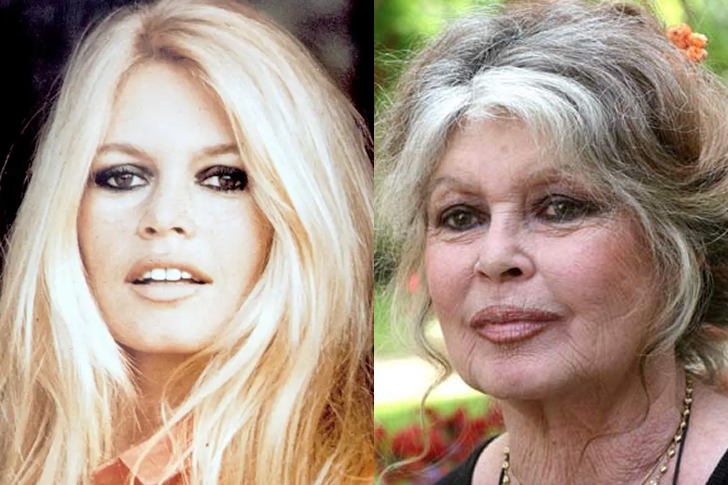 In pop culture, her name is nearly synonymous with both being a femme fatale. The French actress was considered to be a '60s vixen, whose beauty still makes her an inspiration for young women today. Her role in And God Created Woman helped establish her as a Hollywood legend, but aside from being an admired actress, she's also considered to be one of fashion's favorite muses. Her signature curly blonde hair and coquettish outfits have become a brand of their own. At 85 years old, her investments have allowed her to live freely away from the spotlight to focus on her work with animal charities.
Bridget Bardot was born into a very serious family. Her father asked her to strictly enforce the standards of behavior, such as performing good table manners and wearing appropriate clothes. Bridget Bardot didn't want to be an actress. When she was a child, she liked to dance and wanted to be a ballerina.
HELEN SLATER – 56 YEARS OLD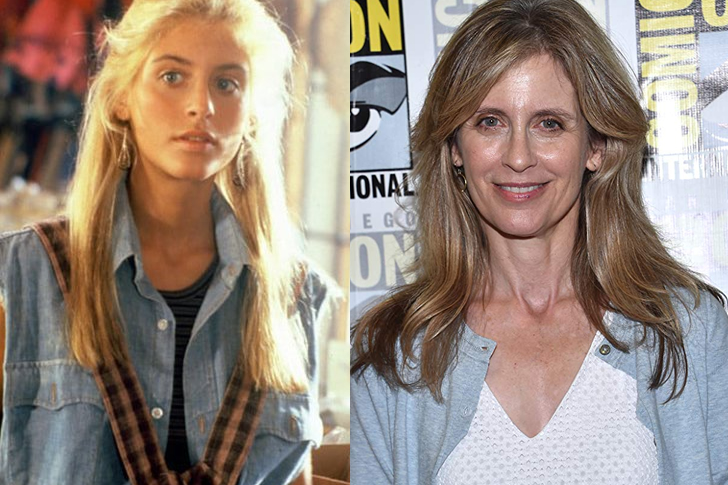 The golden beauty is now in her golden age but her charm keeps blooming. Helen Slater might be 56 years old now but she still looks flawless. She rose to prominence for being the star of the 1984 film Supergirl. She also starred in films like The Secret of My Success, Ruthless People, and The Legend of Billie Jean. The former Supergirl was also offered to appear in the hit TV series Smallville. Aside from acting, she also went into music and has recorded five albums, to her credit. She wrote songs and played the piano – she's a super talented girl, indeed!
Helen Slater's music career is very exciting. In 2003, when she was 40 years old, she released a CD with her original songs. The production of these original songs will subvert our thinking. These original songs were recorded in real-time. There was no editing or dubbing, just the recording when Slater sang and played the piano.
JAMIE LEE CURTIS – 61 YEARS OLD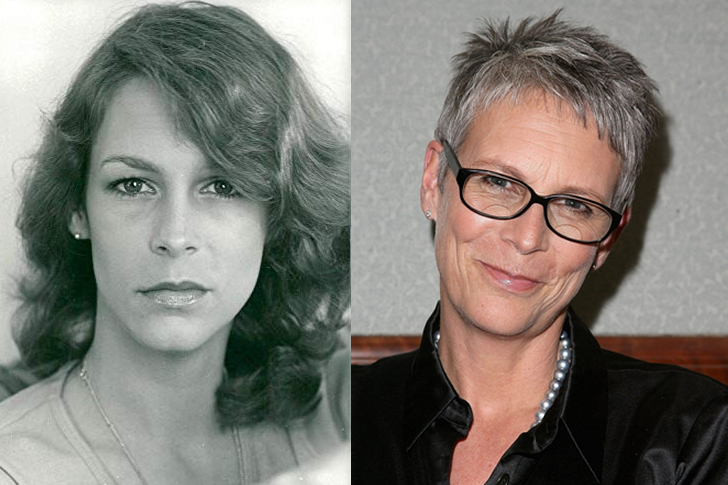 There's no arguing with the fact that Jamie Lee Curtis has established herself to be a bonafide Hollywood institution. But she didn't achieve that simply by being the daughter of two veteran actors. Jamie Lee Curtis's parents divorced in 1962. Since then, Curtis has stated that her father is not around. But the unfortunate childhood made Curtis love children more. After Crutis got married, she and her husband adopted two children together.
She's known as a Scream Queen, but thanks to all the other movies and TV series she's been part of, she was able to better show off her versatility and overall acting prowess. She's even a successful children's book writer—aside from being a columnist for The Huffington Post. Whew! It's not bad to have many investments in different fields, but we hope that she's giving herself time to rest as well!
KRISTIAN ALFONSO – 56 YEARS OLD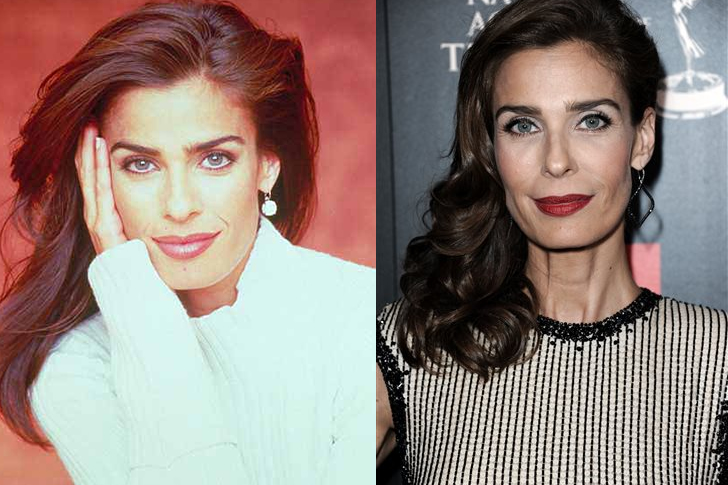 The Italian-American Kristian Alfonso is a former figure skater turned fashion model. Kristian Alfonso's modeling career began with an accident. Alfonso's career was figure skating, but at the age of 13, a sleigh ride ended her skating career, but it also started her modeling career. By the age of 15, Alfonso had appeared on the covers of more than 30 magazines.
Known for her queen-like features, she was in demand in the 1980s and 1990s and became the cover model of over 30 popular magazines such as Harper's Bazaar and Vogue. Her most remarkable role was as Hope Williams Brady on the 1983 hit drama series Days of Our Lives. Other films and television credits of Kristian include MacGyver, Blindfold: Acts of Obsession, Who's The Boss, Melrose Place, and Baywatch. Kristian also invested in putting up her own jewelry line in 2003, and it was called Hope Faith Miracles.
NADIA COMĂNECI – 58 YEARS OLD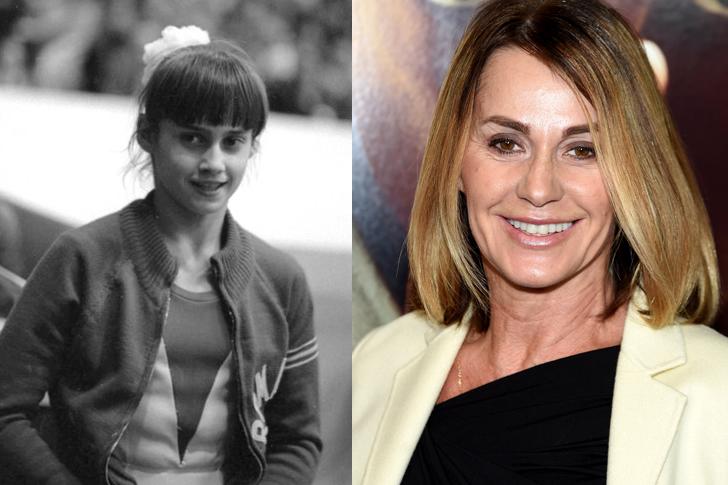 It was during the '70s and '80s when Nadia gained global attention for her amazing gymnastic skills—earning accolades and medals for every performance she delivered. However, what is unknown is that Comănec participated in gymnastics courses not to win the Olympic trophy, but to consume her excessive energy. Comănec's mother arranged for her daughter to participate in gymnastics classes because her daughter was energetic and too active, which made it difficult to manage her.
But the real headline grabber would be her eventual defection from her home country of Romania to the United States. There seems to be no bad blood there, however, as she currently holds dual citizenship for both countries. Now retired from the world of gymnastics, she's been busy working with different charities focused on helping Romanian kids. She's one beauty with a heart, and we're happy to see her investments towards the children of her motherland.
CARL ANTHONY PAYNE II – 51 YEARS OLD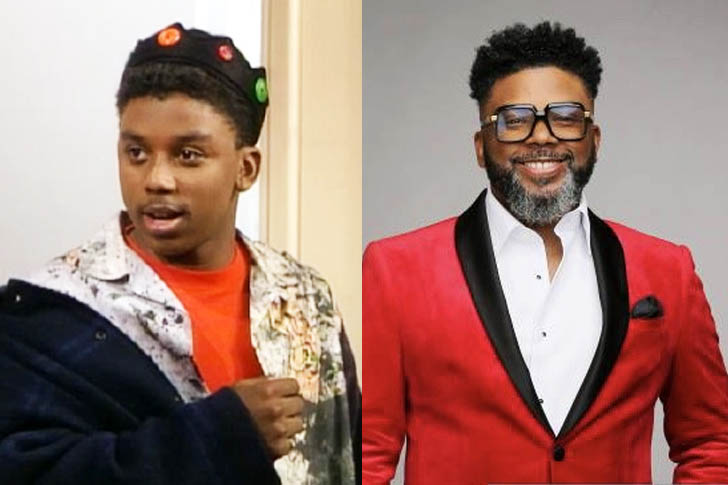 Many stars rose to prominence because of The Cosby Show, and one of them is Carl Anthony Payne II. Aside from being an actor, he is also now a director and producer. Apart from Cockroach, he is also best known as Cole Brown on Martin, Curtis on George Lopez, and Carl on Rock Me Baby. Payne once studied acting on Broadway, and this experience paved the way for his future growth.
He also has film credits, like The Breaks in 1999 and Feast 2: Sloppy Seconds in 2008. Today, Payne is directing and producing music videos, web series, and short films. He is also touring the country as a stand-up comedian, continuing what he loves the most by making people smile. Unexpectedly, Payne also played an FBI agent and later became an FCC field agent. This experience is hard for him to forget.
MADONNA – 61 YEARS OLD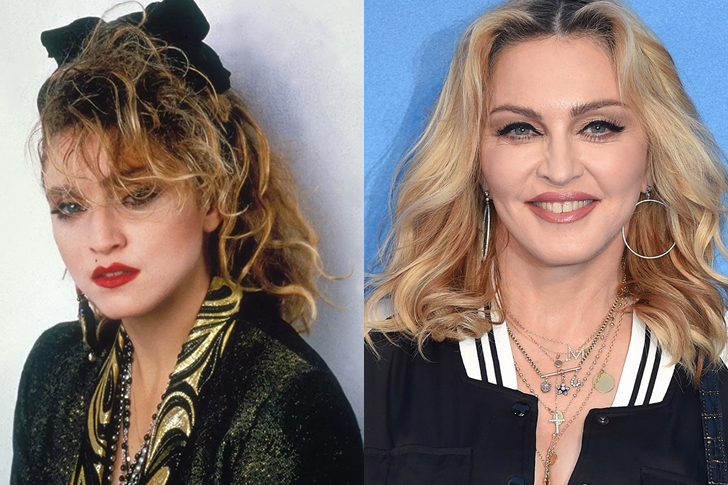 Even in today's generation of pop stars, Madonna is the undisputed queen. With over $1.4 billion in ticket sales, countless chart-toppers, and tours since the '80s, there's no denying the fact that she's a pillar in the industry. Add the fact that Madonna also has one of the highest net worth in music today only makes her even more legendary.
Given that she hasn't slowed down since her debut, it's hard to imagine that she's 61 years old! While she has no plans of retiring anytime soon, all the investments she's making in music and other fields will ensure she does so in luxury. Madonna has always thought of herself as a lonely girl, always looking for something. The relationship between Madonna and her father became tense after her father remarried, and Madonna became rebellious because of this, but it also brought her into contact with her singing career.
 FRAN DRESCHER – 62 YEARS OLD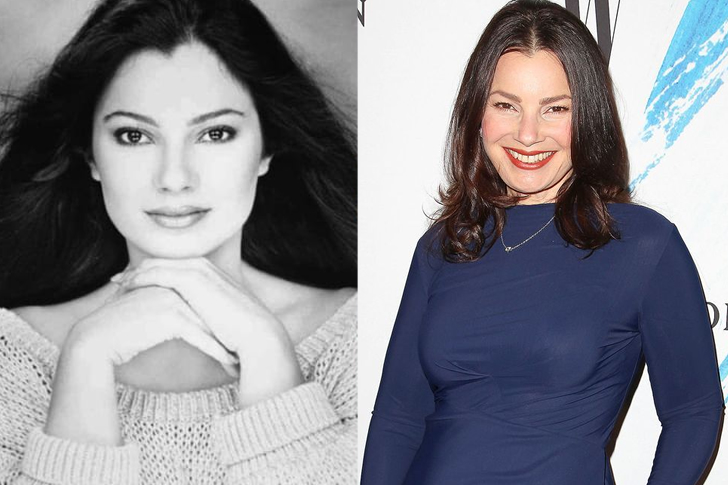 Who will ever forget Fran's role in The Nanny? Her nasal voice and thick New York accent, combined with her comedy genius made for a character that will forever have a place in our hearts. The success of The Nanny made Fran Drescher a popular star. The Nanny also won many opportunities for Drescher during its broadcast from 1993 to 1999, which gave Drescher a chance to return to television in the 2000s.
It isn't just her voice that makes her stand out, however. Fran's a real toughie as well. At 62 years old, she's managed to survive uterine cancer and is still active in the business today! We wonder, what's the secret behind her being able to write books and star in Broadway productions, whilst continuing her philanthropic work on top of it all? She deserves all the credit for that strong and golden heart.
 HEATHER LOCKLEAR – 58 YEARS OLD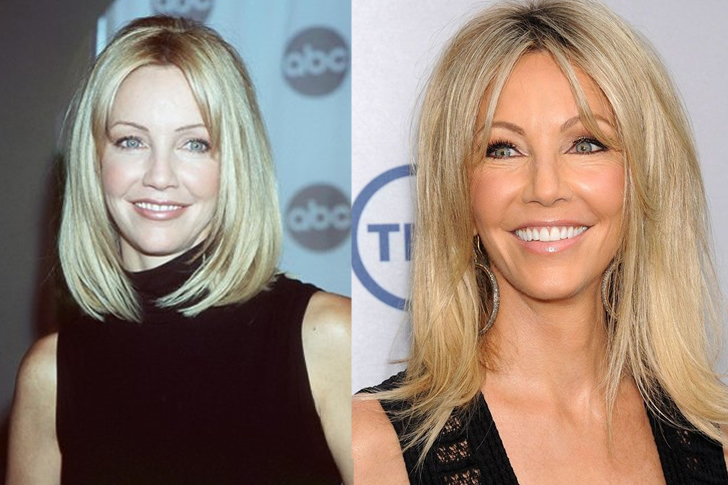 One of Hollywood's most popular blonde bombshells, Heather was everyone's dreamgirl during the '80s to '90s. She rose to stardom through the hit show Melrose Place, but she's had various roles in shows such as Dynasty, T.J. Hooker, and even in the film Sin City. Heather Locklear has been nominated for 4 Golden Globe Awards for Best Actress, her role in Dynasty also made her famous, and this was her first major TV role.
Her romantic life isn't all roses, though. Heather is also infamous for her high-profile marriages and divorces. Lately, however, she's been on the headlines for a whole other reason as she pleads guilty to misdemeanor charges and was ordered to spend about a month in a rehabilitation facility. Times might be tough, but we hope she's making investments towards recovery.
MICHELLE PFEIFFER – 61 YEARS OLD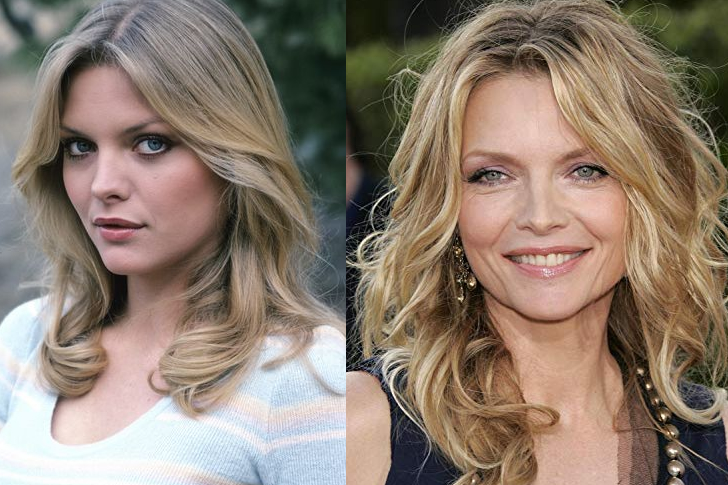 It's been decades since Scarface, the film that truly cemented her as one of Hollywood's most beautiful leading ladies, but Michelle is yet to slow down. Michelle Pfeiffer's career as an actor has been very ups and downs. She embarked on the path of acting through a beauty contest. After finishing sixth in the beauty contest, she has an agent. After that, she played roles in some TV series and movies, but none of these TV and movies was successful.
Scarface may have boosted her career, but she has had many memorable roles in countless blockbusters throughout the years. Most recently, you'll spot her in Marvel's Ant-Man and the Wasp. She's also the villain, portraying the evil queen opposite Angeline Jolie in Disney's Maleficent. Did you know she doesn't have an acting school background? This self-taught talent didn't need a degree to make her dreams happen and we love her all the more for it!
KELLY PRESTON – 57 YEARS OLD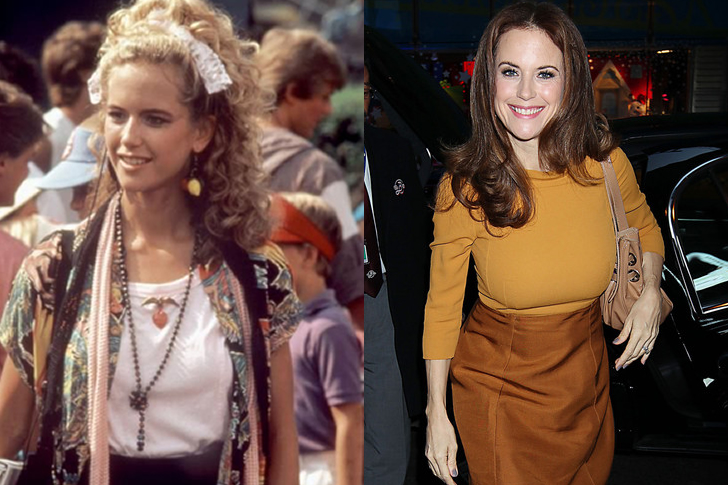 Another '80s teen queen, Kelly Preston first got her start starring in films such as Secret Admirer and Mischief. Kelly Preston's biological father drowned and died when Preston was three years old. After her mother remarried, she changed her name from Kelly Kamalelehua Smith to Kelly Preston. The beginning of Preston's acting career was a coincidence. At the age of 16, Preston was spotted by a fashion photographer, and then she went on the road to acting.
It was during the '90s when she began taking on more mature roles, particularly in the film Jerry Maguire which also starred Tom Cruise. It was also during the '90s when she married John Travolta. Though there have been numerous instances where rumors of their divorces began spreading, the couple has managed to withstand it all and stayed strong together. Quite the Hollywood fairytale isn't it? Given the industry's infamy for marriages ending in divorce lawyers—theirs is a story fit for a movie.
KELLY LEBROCK – 59 YEARS OLD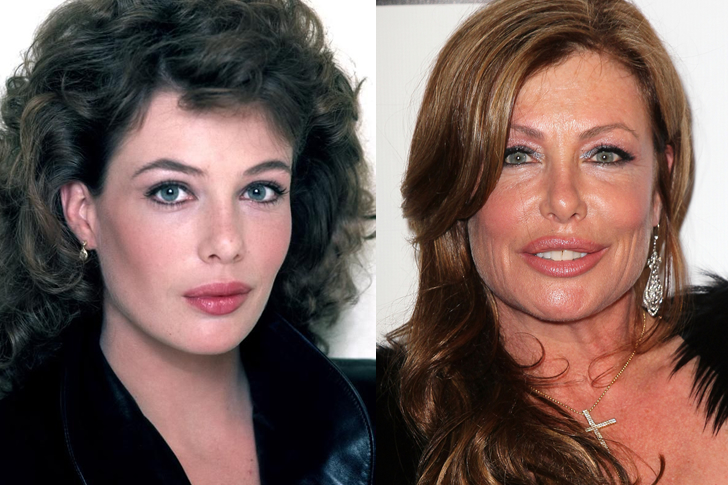 The actress first built a reputation for herself as the pretty girl-next-door, slowly becoming every teenage boy's dreamgirl throughout the '80s—that's thanks to her roles in various comedy shows such as The Woman in Red and Weird Science. Kelly LeBrock's original profession was not an actor, but a model. LeBrock began working as a model at the age of 16, and at the age of 19, she became the most popular model at the time because of her career success as a result of entering Vogue.
These days, Kelly remains somewhat active—even going on to compete in Celebrity Fit Club back in 2005. She's had a few small roles in television since then but has mostly lived a quieter life away from the spotlight. Outside of acting, she married Steven Seagal and the couple had a blissful 7 years before eventually deciding to call a divorce attorney.
BRIGITTE NIELSEN – 56 YEARS OLD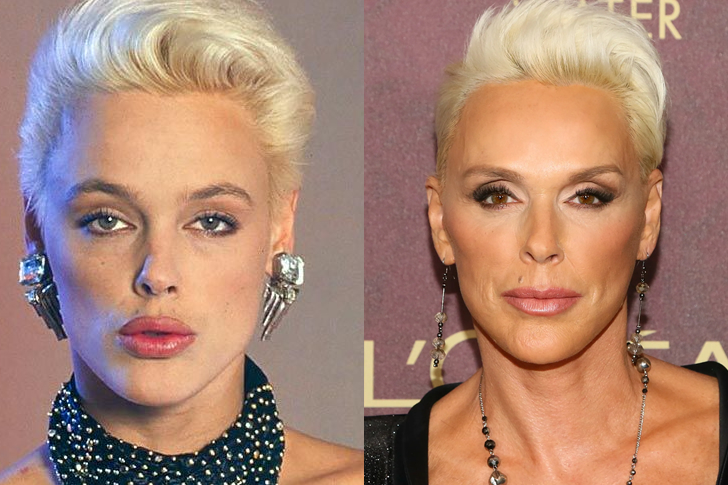 Before the likes of Tilda Swinton and Cate Blanchett, Brigitte was the original icy blonde. She's largely credited for popularizing the look, in fact. Before getting into acting, she first forayed into modeling and eventually quit after getting cast in movies such as Rocky IV and Red Sonja. Brigitte Nielsen's height is 1.85 meters. During her time as a model, Brigitte Nielsen has taken many photos for Playboy. Because of her height, the press at the time called her "Amazon".
She was once married to Sylvester Stallone—the second out of 5 husbands. Brigitte has remained active in the industry since then, appearing in various film and TV projects. Most recently, she dominated headlines for giving birth to her fifth child at 55 years old! Indeed a blessing, we hope the family has also invested in better home security.
MORGAN FAIRCHILD – 70 YEARS OLD
Her start in Hollywood wasn't exactly as a lead actress—Morgan was Faye Dunaway's stunt double in Bonnie and Clyde when she first debuted. However, that was to change soon enough as she began landing various big roles through the '70s and '80s. This includes her starring role in the show Dallas. Since then, Fairchild also won a leading role in the soap opera Flamingo Road, and because of this play, she was also nominated for the Golden Globe for Best Actress.
Decades after, she's still continuing her TV career, appearing in different guest roles across the years. Aside from this, she's also hard at work on her various advocacies, including HIV-related issues and environmental activism. We're happy that her investments into the craft have been worth it as she's still reaping its rewards!
OLIVIA NEWTON-JOHN – 71 YEARS OLD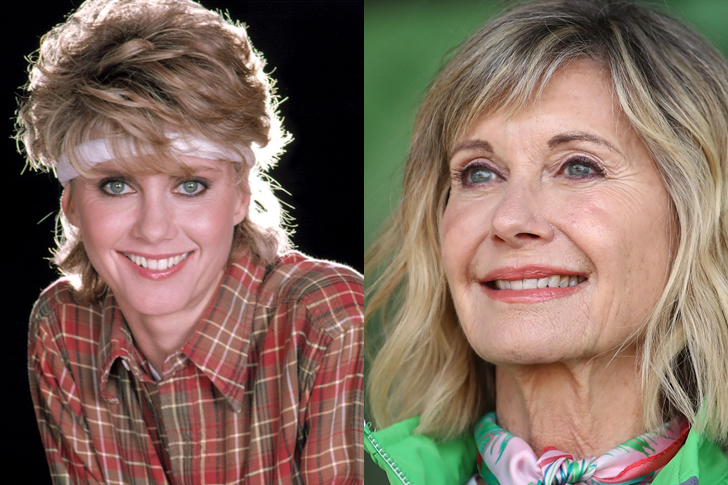 The Australian actress and singer is a true '80s icon—her movies and her songs have become synonymous with the era itself. There are many little-known things about Olivia Newton-John. Newton-John's grandfather was a Nobel Prize winner in physics, and her father was a former MI5 officer and is now a professor. The turning point in Newton-John's early career came from her mother's encouragement. Her mother encouraged her to travel to the UK with the bonus. Because of going to the UK, Newton-John's concept has changed.
Who can forget her performance in Grease alongside John Travolta? Even today, the movie is beloved by many. With chart-toppers such as I Honestly Love You and Physical, she's certainly won a permanent space in the heart of every '80s and '90s baby. She was recently diagnosed with breast cancer, but the always optimistic actress is finding purpose despite the struggle. Making investments towards her recovery and that of others through the Olivia Newton-John Cancer Wellness and Research Centre.
MONICA LEWINSKY – 46 YEARS OLD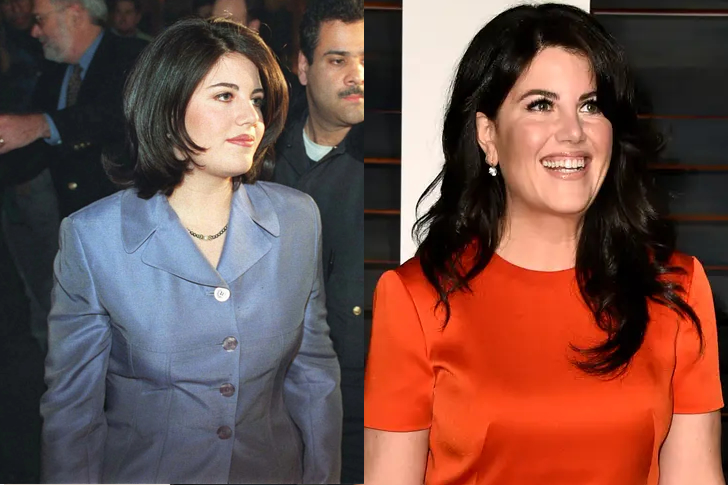 Despite hitting rock bottom, Monica Lewinsky has maintained her grace. Monica Lewinsky was born into a wealthy family. His father was a survivor of the German Nazis. When Lewinsky was 14 years old, her parents took a drastic approach to divorce, which was a big blow to Lewinsky. It also changed her later understanding of marriage.
Now at 44 years old, she continues living a quiet life, opposite from what she went through in the 1990s and early 2000s. She was previously involved in a scandal with former US President Bill Clinton, a piece of news that shocked the world. The affair gained her not only the spotlight but especially critics and backlash. However, she moved forward and pursued a master's degree in psychology in London. Being a victim herself, she now works as a social activist for cyberbullying and recently gave an empowering speech in TED Talk.
GABRIELLE CARTERIS – 59 YEARS OLD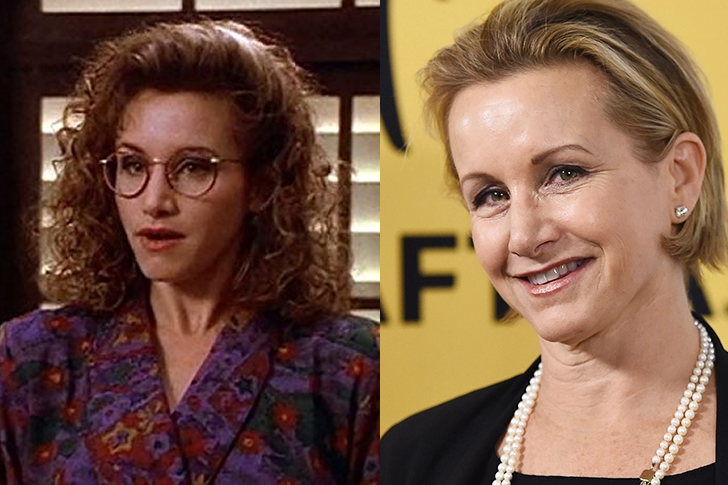 She's best remembered for being part of Beverly Hills 90210's cast during the '90s. In Beverly Hills 90210, Gabrielle Carteris played the role of a school newspaper editor. The age of this role was 15 years old, and Carteris's actual age was 29 years old, but she still successfully played the role. The success of this role also laid the foundation stone for her subsequent acting career.
However, she did eventually leave the series in order to host her self-named talk show. Though the stint was relatively short-lived, she continued to be active in the industry after and regularly appeared in various TV shows. In 2019, she was also re-elected as the president of SAG-AFTRA, a trade union that represents about 100,000 actors as well as other professionals within the United States. The group aids with creating job opportunities for their members and also ensures that these entertainers are well protected—including by insurance.
LINDA KOZLOWSKI – 62 YEARS OLD
She's best remembered for her role in Crocodile Dundee, her natural beauty standing out in every scene she was in. No wonder Linda caught the eye of her co-star Paul Hogan! The two eventually married in 1990, but this ended in divorce 13 years after. Kozlowski's marriage was not very smooth. In fact, before she married Hogan, Kozlowski had a marriage, but the reason why this marriage ended is not known. Kozlowski's marriage with Hogand ended because Kozlowski filed for divorce.
The actress is mostly retired these days, choosing to give up acting after receiving jobs she wasn't happy with. She's not one to settle for any old role, but we're sure she's living the good life in retirement with her $6.25-million settlement fund from the divorce. That's more than enough investment money to keep her and her family comfortable.
CATHY RIGBY – 67 YEARS OLD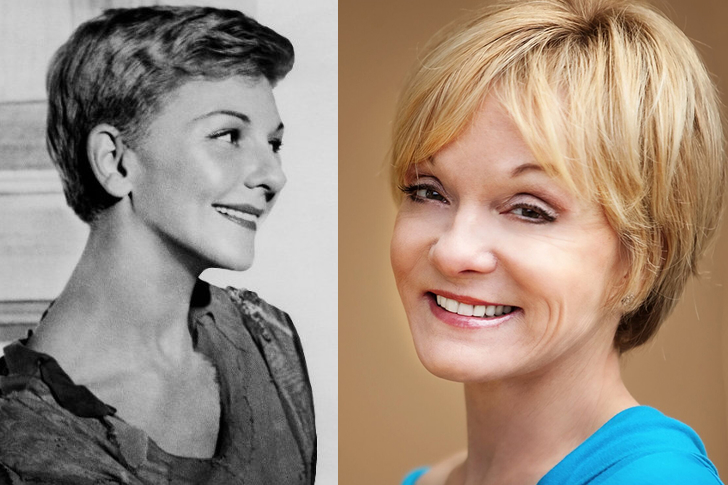 The former gymnast has the distinction of receiving the highest overall score for the American team during the 1968 Summer Olympics. This feat enabled the sport to gain mainstream visibility, helping boost its popularity. However, during the 1972 Summer Olympics, Cathy Rigby was troubled by injuries and did not win any medals. After the Olympics, she chose to retire and leave her gymnastics career. The departure of Cathy Rigby is a pity for the gymnastics world.
A decade after this achievement, Cathy retired and switched to acting in theatre productions—playing Peter Pan for her first role. Now at 67 years old, don't expect her to be retiring anytime soon! In fact, she even reprised her role for the 2018 adaptation. We suppose retiring once was more than enough for this tough girl. We hope she gets ample insurance during this performance, however!
CONNIE SELLECA – 64 YEARS OLD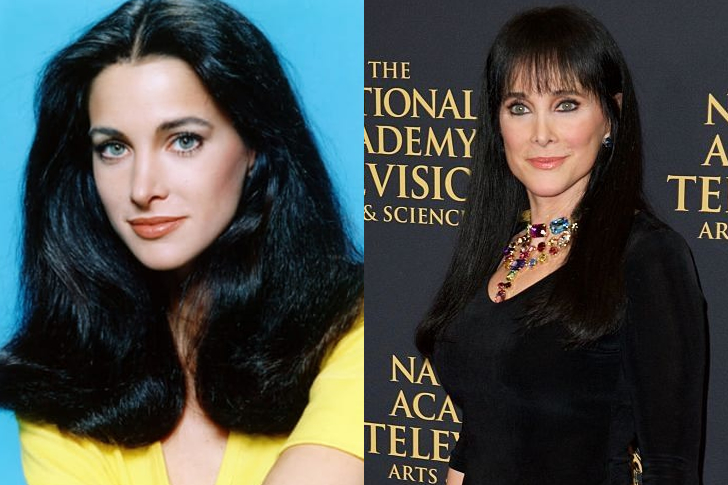 This gorgeous model had been turning heads before she even made her big-screen debut by getting cast to star in The Bermuda Depths. Needless to say, Connie lived that quintessential Hollywood dream! Her success didn't stop with one movie, however. She got great roles in TV shows such as Hotel, The Greatest American Hero, and Flying High. Did you know that she was even nominated for a Golden Globe Best Actress Award?
At 64 years old, she's as beautiful as ever but has decided to lay-low when it comes to working. Intelligence for Your Life, where she was a host, is her last TV credit. Connie Selleca has experienced two marriages. The first time she married an actor Gil Gerard in 1980 and gave birth to a son with him. After 12 years, Selleca experienced her second marriage. Her current husband is a host and reporter. They have a daughter. Now Selleca lives happily.
PAM DAWBER – 68 YEARS OLD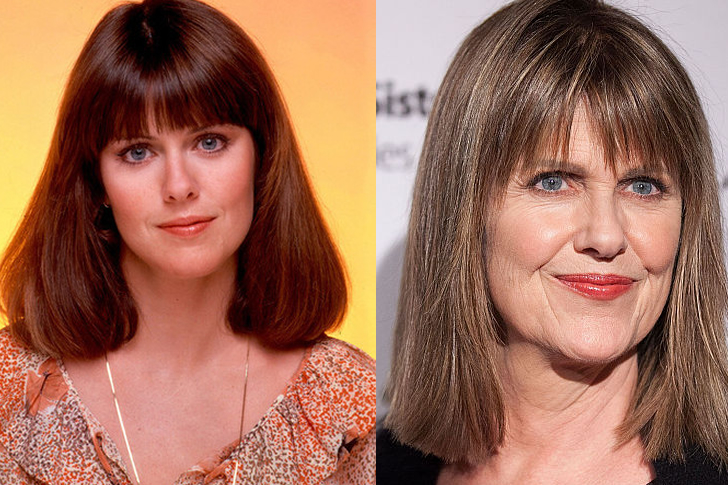 We may sometimes see her on the red carpet with husband Mark Harmon, but did you know that Pam Dawber was also an actress before? She had her start as a model, eventually moving onto commercials. This led to her landing roles on TV shows. Pam's popularity peaked when she was cast as Mindy in Mork and Mindy opposite Robin Williams. This was followed by My Sister Sam before she decided to leave showbiz in order to focus on her family.
Her career might have been short, but we're sure she's made enough investment money to help provide for her family even after she's retired. There is no relevant information about Pam Dawber's family's private life. The Dawbers are very fancy about this aspect and pay attention to private privacy, so they rarely show up with their children or discuss family matters outside.
HELLEN REDDY – 78 YEARS OLD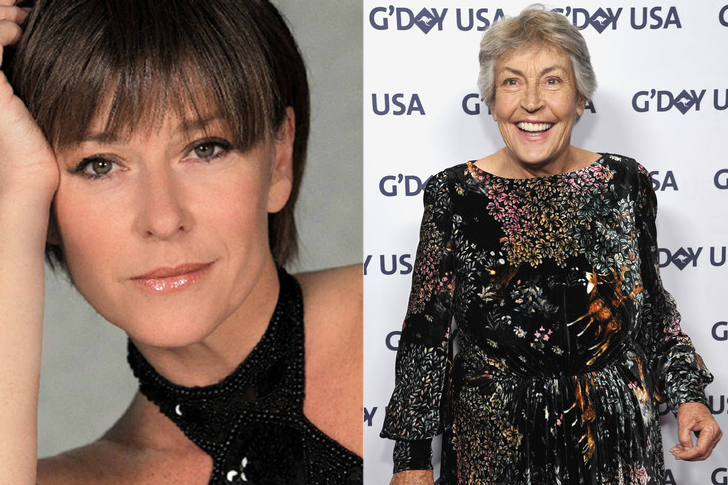 One of country music's finest, fans of the genre will remember her best for that classic feminist anthem, I Am Woman. It's a song that's withstood the test of time and is still highly relevant, especially in the age of women empowerment. This single isn't her only chart-topper however—who can forget her '70s hits such as I Can't Say Goodbye to You and One Way Ticket?
Many were saddened by the fact that she's decided to retire from the performing arts after trying out film and theatre acting. Nevertheless, we're sure she's done excellent money management during her peak and is now enjoying retirement comfortably. Sometimes people will ask Hellen Reddy about whether you will return to the stage? Hellen Reddy always firmly said that this will not happen, because she thinks she has lost interest in acting, but because of this, she has a wider interest.
JANE SIBBETT – 57 YEARS OLD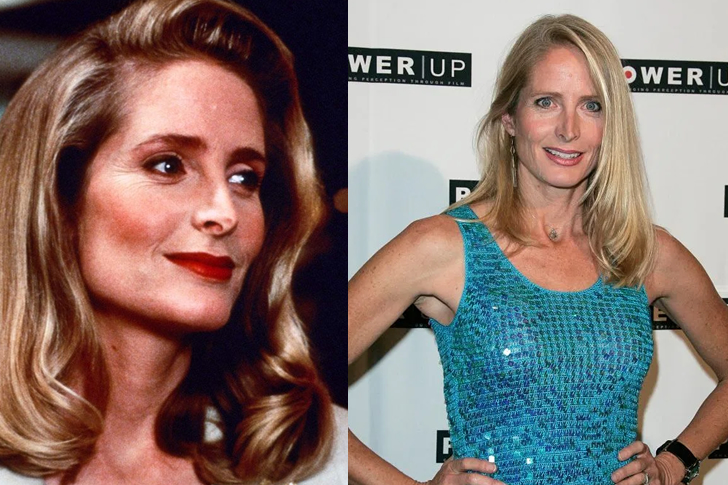 Jane's acting debut came after she was cast on the TV soap Santa Barbara as Jane Wilson. The role got her a Best Newcomer Nomination from the Soap Opera Digest Awards. However, she's best known as Carol Willick, or Ross Geller's ex-wife, on Friends. The role made her a household name and gave her Hollywood status a boost.
These days, she's busy with various philanthropic work—including advocating for the victims of domestic violence. She also runs the 1736 Family Crisis Center in LA. We've got to give her credit for choosing a life that may not be as glamorous but helps many others. But Jane Sibbett's married life was not very smooth. Although they had three children with the ex-husband of TV dramatist and producer, after 24 years of marriage, the couple chose to divorce.
BILL COSBY – 83 YEARS OLD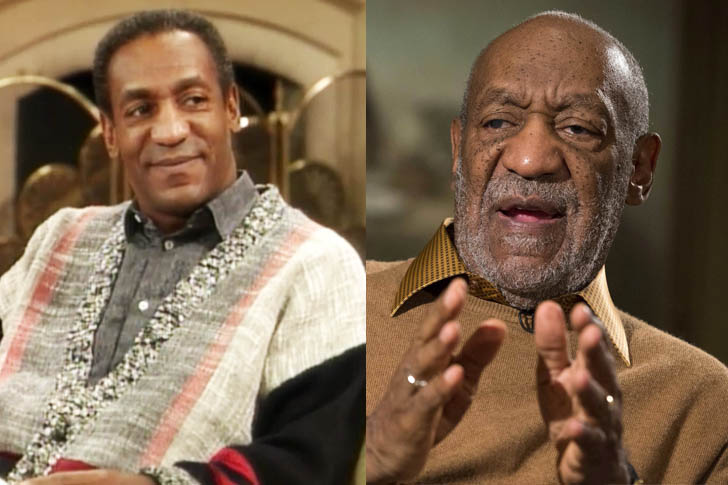 Who will ever forget Dr. Cliff Huxtable? This role once made Bill Cosby America's Dad to millions of Americans during the prime of The Cosby Show from 1984 to 1992. His role as the benevolent doctor who loved to wear jumpers made him a national treasure in the United States. You must be curious, why Bill Cosby can easily make people laugh. That was an experience he had. He used to mix drinks in a club, where he learned how to make customers laugh.
He became a household name in the country for a long while. Everything started when he was young. When he was in high school, he loved to be the joker of the class to some degree. He was a storyteller who loved to entertain his classmates. He brought these traits when he grew up that helped him rose to prominence today.
TEMPESTT BLEDSOE – 47 YEARS OLD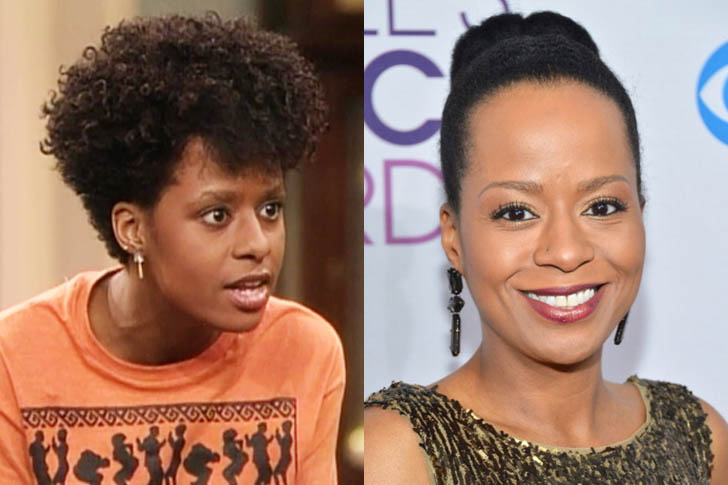 Tempestt Bledsoe's ladder to stardom came when she played the role of Vanessa Huxtable, the fourth child of Cliff (Bill Cosby) and Clair Huxtable (Phylicia Rashād) on The Cosby Show when she was a child. Tempestt Bledsoe was a regular member from the performance of The Cosby Show in 1984 until the final season of 1992. Aside from acting, Bledsoe also ventured in hosting. She replaced Niecy Nash as the host of Clean House on the Style Network in 2010.
The host-actress is not just your ordinary star. She has a bachelor's degree in finance from New York University. In 2012, she returned on the big screen by voicing the character of Sheriff Hopper in the animated film ParaNorman. From here, she became active in the business again. In an episode of Instant Mom, she appeared to reprise her role as Vanessa Huxtable and the Netflix show Family Reunion.
MALCOLM-JAMAL WARNER – 49 YEARS OLD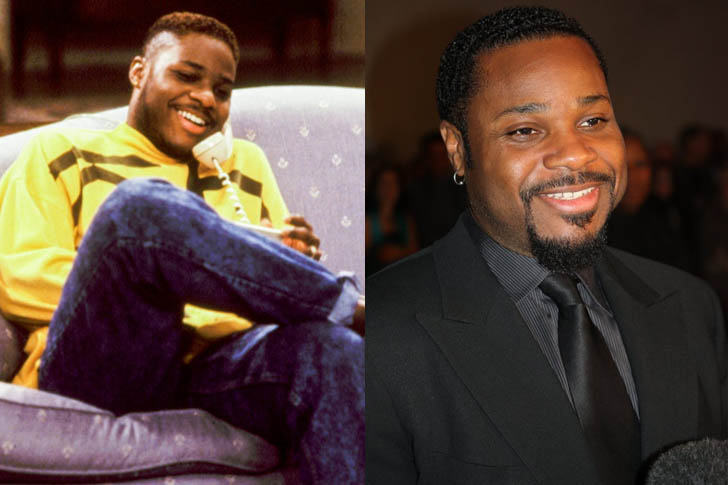 Malcolm-Jamal Warner's time in The Cosby Show, playing the role of Theo Huxtable, was his ladder to stardom. Everybody knows him for that role, even after almost 30 years since the show ended. Today, he is already 49, but people still call him "Theo." The role of Warner in Theo was actually created by Bill Cosby himself. During the filming of The Cosby Show, Warner was also working hard to learn other things. He turned to the director and made music videos.
After his time in the series, Warner, fortunately, received a lot of television credits. However, today, he is mostly focusing on theatre projects. He starred the play, Guess Who's Coming to Dinner, at Arena Stage Theater in Washington, D.C. Here, he played the role of John Prentice, based on the 1967 movie with the same title, and it was a success.
ERIKA ALEXANDER – 50 YEARS OLD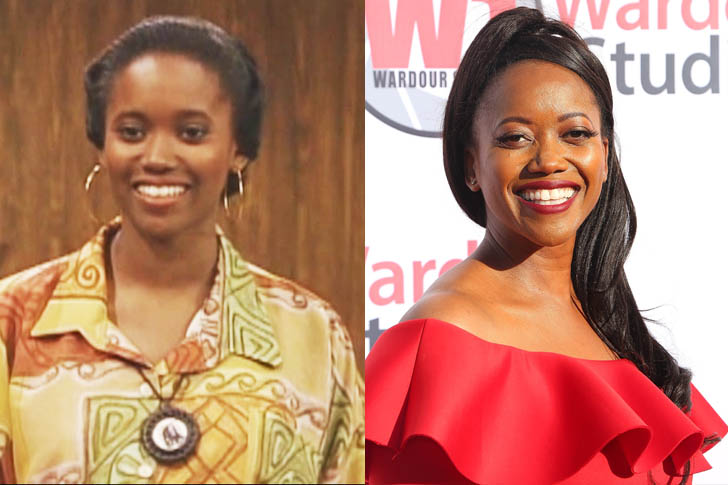 Erika Alexander is best remembered for her role on The Cosby Show as Pam Tucker. She had several acting jobs, from the Fox sitcom Living Single to several film credits like in The Long Walk Home, 30 Years to Life, Déjà Vu, and Get Out. Erika Alexander's acting career began after she graduated from high school. After that, she was selected to play an important role in a film because she took six weeks of acting classes at the New Freedom Theater in Alexandria.
She also joined the Amazon original drama Bosch from 2016 to 2017. She was also part of the Oprah Winfrey Network show Queen Sugar. In 2018, she became a member of the CW superhero series Black Lightning's cast. Until today, Alexander is busy acting, and it never goes unnoticed. She has received several accolades for her great talent. Now, she is part of the Hulu drama series    Wu-Tang: An American Saga.
GEOFFREY OWENS – 59 YEARS OLD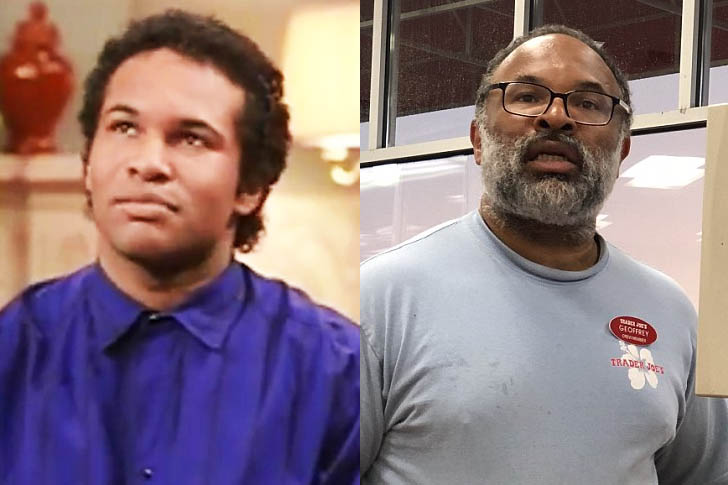 Although Geoffrey Owens is known as the son of the former United States Congressman Major Owens, he is best known for his role as Elvin Tibideaux on The Cosby Show. Decades have passed, photos of Owen working in Trader Joe's emerged, and some said it was "job shaming," to which he agreed. What everyone does not know is that Geoffrey Owens is also very successful academically. He only read one year in high school, and then entered Yale University with honors and graduated in 1983.
The degree of attention the snaps received affected his work. Hence, the producer Tyler Perry offered Owens a role in The Haves and the Have Nots, which began his return on television. He also had a guest-starring role on NCIS: New Orleans at the time and a role in the movies Fatale and Hide and Seek.
VANESSA WILLIAMS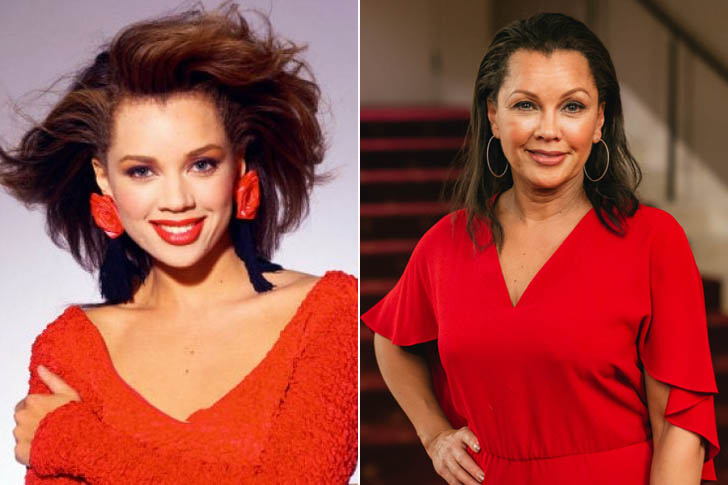 Vanessa Williams has been in the business since the 1980s, but she was even more celebrated when she played the role of Wilhelmina Slater on Ugly Betty from 2006 to 2010. She also managed to be part of the last two seasons of Desperate Housewives. Vanessa Williams' career has suffered a blow, because a magazine released her nude photos without her authorization, causing her to give up the title of Miss America.
Williams also made an appearance on the series 666 Park Avenue and Daytime Divas. She was also a guest on The Good Wife, Broad City, and Modern Family. Now at 57, there is no stopping Williams from continuously being a part of the entertainment business to a certain degree. Since she lent her voice for Ms. Brown, the brown-colored character in M&M in the 2012 Super Bowl commercial, it has been her job until today.
MARIE OSMOND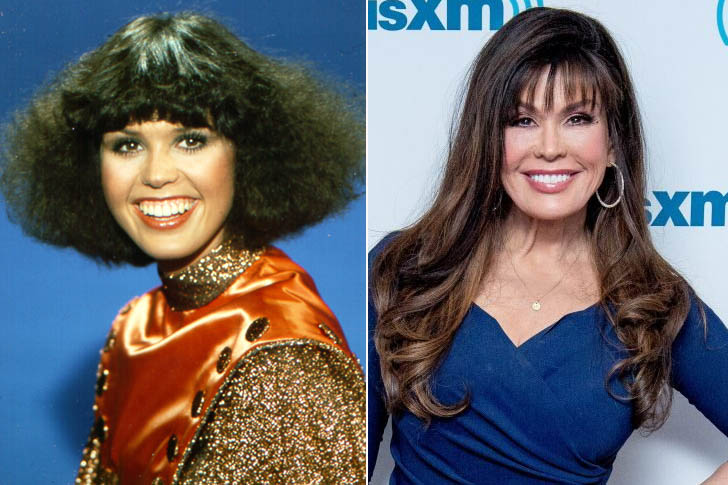 Marie Osmond began a singing career in the business before she started to be known as a prolific actress. She and her family made a breakthrough in the music scene during the 1970s. She then went to appear on television shows, like Donny & Marie. Marie Osmond's brother has also been engaged in acting since childhood, and once sang and performed on national television.
In an interview, Osmond proudly said she felt blessed to have done a lot of different things in the business. At 60, she had no plans to retire yet. In fact, she promised to continue to work until she could, calling her profession her "safe place." She plans to continuously grace different stages to perform, from singing to acting, until she grows old. This goes to show that Osmond's most significant investment will always be her talent.
DEMI MOORE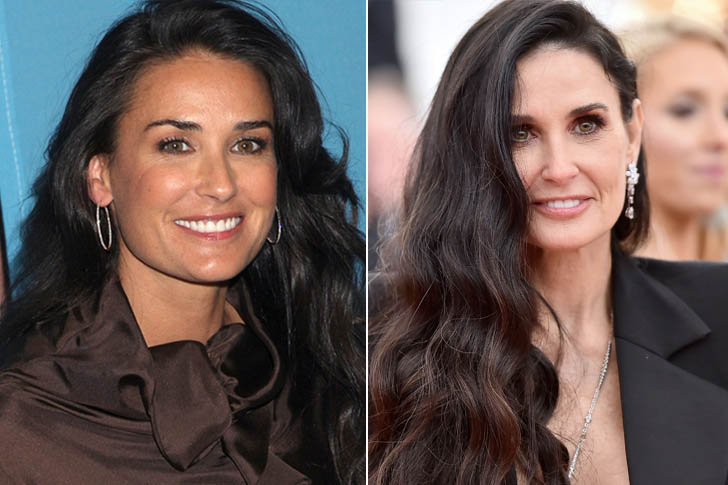 Demi Moore joined the entertainment world at the tender age of 16. At the time, she was dreaming of becoming a model. But Moore did not only become a model but something more. Demi Moore's biological father left them two months before Moore was born, and Moore's mother remarried Dan Guynes when Moore was three months old. But fortunately, the stepfather is very good to Moore, because Moore has publicly stated that my father is Dan Guynes, and there is a person who is considered to be my biological father and has nothing to do with me.
In the 1980s, she became a part of the overly-famous group, Brat Pack. But compared to her co-stars, she managed to maintain her A-list popularity until today. She is one of the most popular and respected actresses of today. Getting a pay of eight figures, it cemented Moore's financial security and her lack of need for loans. Now at 57, she is still a stunner who can turn the heads of almost any guy.
JENNA JAMESON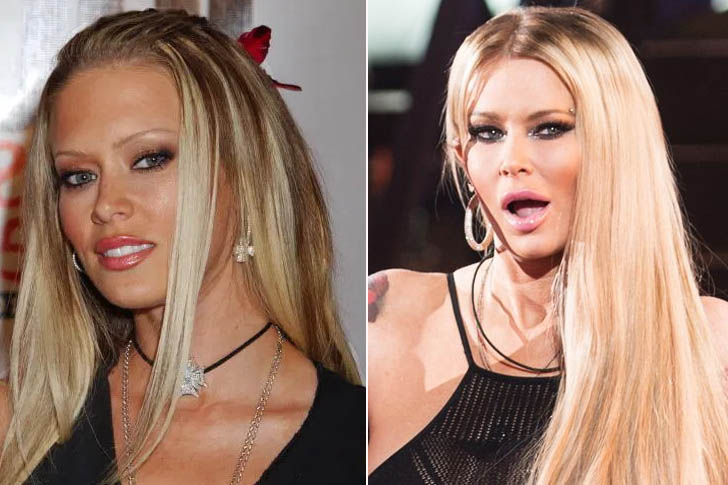 Born as Jenna Massoli, Jenna Jameson adopted her new name when she started working at gentleman's clubs. Despite her young age, she tried to become a showgirl in Las Vegas before moving to Southern California and back again. And, what's not known is that Jameson's mother was also a Las Vegas showgirl, but unfortunately died of melanoma.
At 19, she once again tried her luck to become a model. Luckily, it was a success, but only short-lived. Jenna did not let herself to be stuck where she used to be. She stood on her own feet again and did everything to boost her career. She then received a lot of credits from the industry she was in, making her the biggest name in the adult entertainment business. However, today, Jenna is mostly focusing on her entrepreneurial work, building her own company, ClubJenna.
EARLE HYMAN – 91 YEARS OLD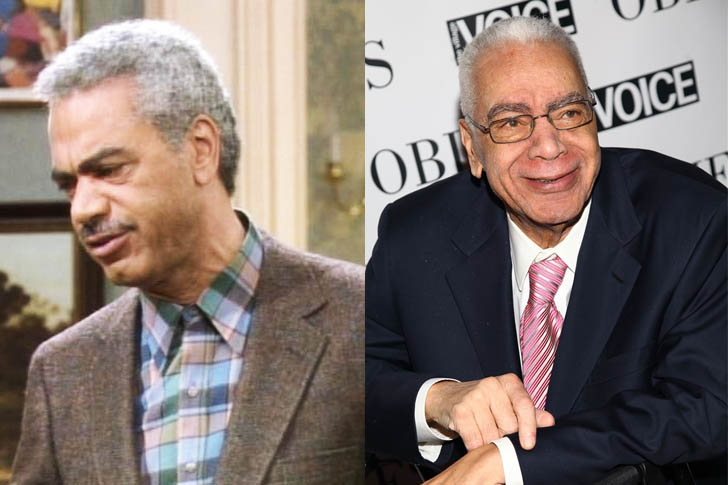 Earl Hyman used to appear on The Cosby Show as Cliff's (Bill Cosby) father, Russell Huxtable. However, he was best known for his roles in Thunder Cats and other various shows. Apart from being a television and movie actor, he was also a stage actor. Earle Hyman's desire to become an actor came suddenly. When Hyman was 4 years old, he decided to become an actor after he was lucky enough to perform a poem in the church.
He made an appearance on the movie adaptations of the classics Macbeth, Julius Caesar, and Coriolanus. He also had two roles, although at different times, on The Edge of Night. During his time on The Cosby Show, Hyman earned an Emmy Award nomination. How could Hyman receive such a credit? Despite being only 11 years older than Cosby, he perfectly played the role of his father.
DEON RICHMOND – 42 YEARS OLD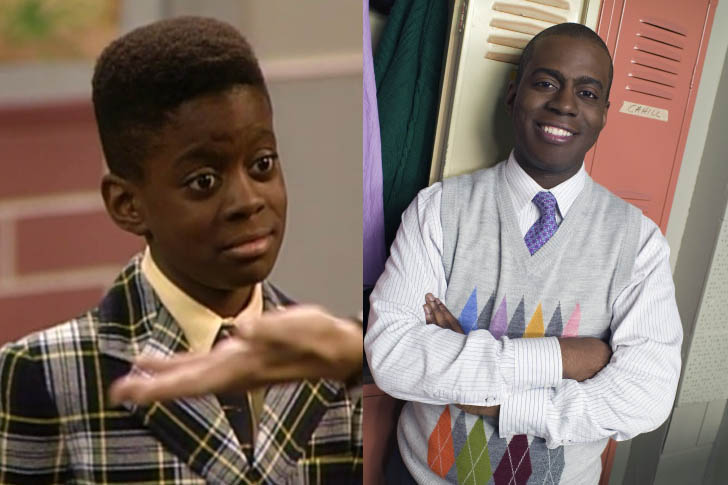 Deon Richmond rose to prominence as Rudy Huxtable's (Keshia Knight Pulliam) friend, Kenny, also nicknamed Bud, on The Cosby Show. He was also part of the sitcom Sister, Sister. If his face looks familiar, it is because he also made an appearance in the music video of Kool & the Gang's hit song Cherish.
In total, Richmond had 33 appearances on The Cosby Show. However, to some degree, he managed to make a name from it. He also played as a young Eddie Murphy in the 1987 movie Eddie Murphy Raw. He was also seen in Enemy Territory, playing the role of Chet. Although Deon Richmond has always wanted to get rid of his role in The Cosby Show, it is undeniable that he is known to the public because of The Cosby Show. Richmond's acting career is not optimistic, his last active year was 2014.
Marie Osmond – 60 YEARS OLD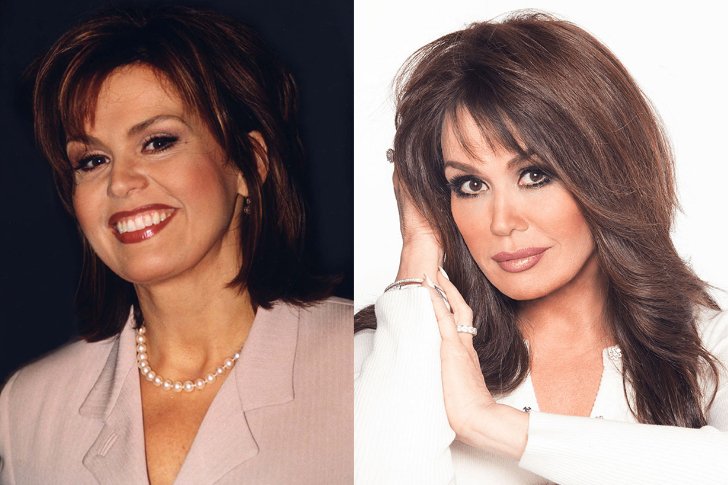 Marie Osmond began a singing career in the business before she started to be known as a prolific actress. She and her family made a breakthrough in the music scene during the 1970s. She then went to appear on television shows, like Donny & Marie. Marie Osmond's brother has also been engaged in acting since childhood, and once sang and performed on national television.
In an interview, Osmond proudly said she felt blessed to have done a lot of different things in the business. At 60, she had no plans to retire yet. In fact, she promised to continue to work until she could, calling her profession her "safe place." She plans to continuously grace different stages to perform, from singing to acting, until she grows old. This goes to show that Osmond's most significant investment will always be her talent.
KESHIA KNIGHT PULLIAM – 41 YEARS OLD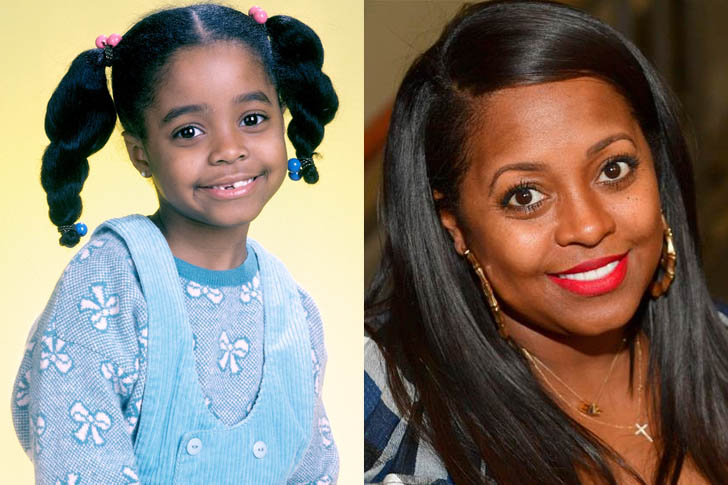 Keshia Knight Pulliam rose to prominence ever since she started playing her childhood role as Rudy Huxtable on The Cosby Show. When she grew up, she began portraying the character of Miranda Lucas-Payne on the TBS comedy-drama Tyler Perry's House on Payne. Keshia Knight Pulliam was nominated for an Emmy Award in 1986, and at that time, she was one of the youngest actresses nominated. Prior to this, Pulliam was nominated for Best Supporting Actress in a Comedy Series at the age of 6.
Pulliam joined in several reality television shows, like the celebrity version of Fear Factor in 2002, The Weakest Link, and Celebrity Mole 2: Yucatan. In 2004, she became part of Chingy's music video One Call Away. She also joined Queen Latifah in Beauty Shop. Her time on Tyler Perry's House of Payne earned him many credits and accolades, including the 2009 and 2010 NAACP Image Awards for Outstanding Supporting Actress in a Comedy Series.
ADAM SANDLER – 53 YEARS OLD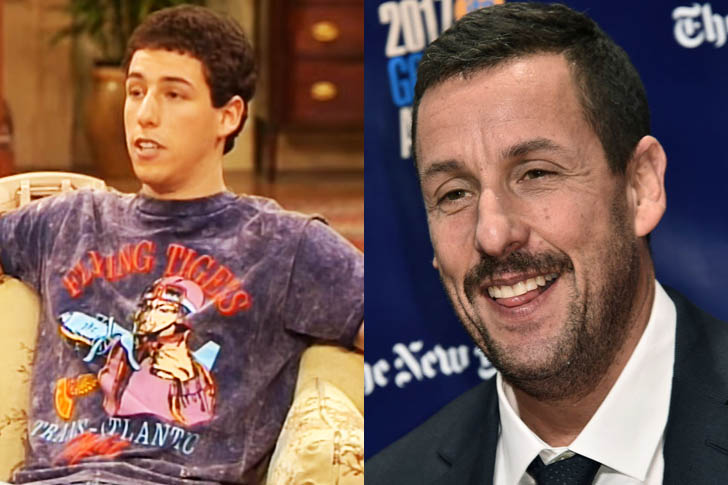 Who would have thought that from Theo Huxtable's (Malcolm-Jamal Warner) friend, Smitty, on The Cosby Show in 1987, Adam Sandler would become one of the best comedians in Hollywood? After two years, he had his first movie, Going Overboard, after joining Saturday Night Live. From then, he also started to perform in comedy clubs. During Adam Sandler's performance in the Comedy Club, when Sandler was 17 years old, his brother urged him to perform on stage. Later, he had a chance to be discovered by other comedians about his acting talent.
Now, he had several iconic comedy films to his name. If combined, he already had $2 billion earnings at the box office. Of course, who could forget the movies The Waterboy, The Wedding Singer, Big Daddy, and more? Sandler then made a considerable investment when he built his own film production company, Happy Madison Productions, which ended up having several deals with Netflix. 
SABRINA LE BEAUF – 62 YEARS OLD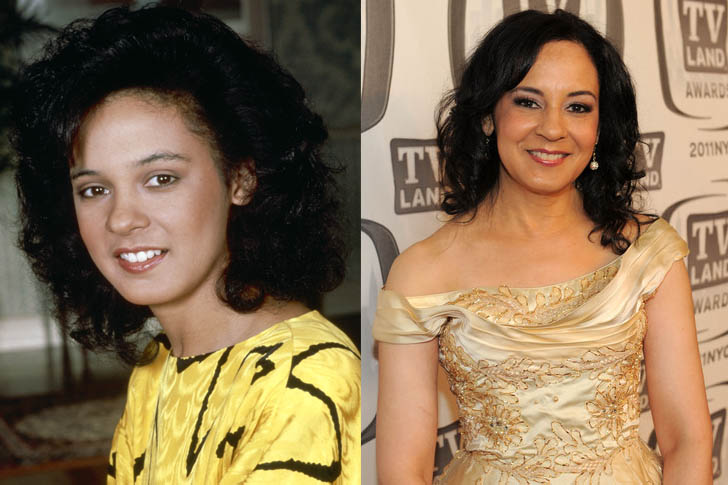 Sabrina Le Beauf played the role of Sondra Huxtable on The Cosby Show. She was also part of the animated adaptation of Bill Cosby's book, Fatherhood, voicing the character of Norma Bindlebeep. Sabrina Le Beauf has lived with her grandmother since she was a child. She only lived with her mother after she knew her mother was remarried. Sabrina was 10 years old that year. Sabrina's interest in acting started from a young age, and her learning career afterwards revolved around improving acting skills. In 1980, she also received a master's degree in acting from the Yale School of Drama.
After she finished high school, Le Beauf earned her undergraduate degree in theatre from UCLA. During her time at the university, she formed a black students' theater group to create their show. As she started her graduate work, she got her master's from the Yale School of Drama. Now, Le Beauf is part of the Shakespeare Theater Company in Washington, D.C., frequently playing a leading lady role.
PETER COSTA – 35 YEARS OLD
Peter Costa used to be a child actor until he had been away from the spotlight. Fans would remember him as Peter Chiara, the chubby friend of Rudy Huxtable, played by Keshia Knight Pulliam. He made several appearances, and his most signature scene was running out of the door when something terrible happened in the Huxtable house. Peter's The Cosby Show is a comedy that focuses on an upper-middle-class African American family.
With his excellent acting, Costa got a nomination for the Young Artist Award. After his time on the iconic show, Costa had a movie credit, appearing in the 1984 film The Flamingo Kid. After that, he had a small role in The Lemon Sisters, and it was his final Hollywood project. Today, he is reportedly part of the bands, Torrential Downpour, the Kreptaka Bar Band, and PT Grimm, playing percussion.
WILLIAM LEE SCOTT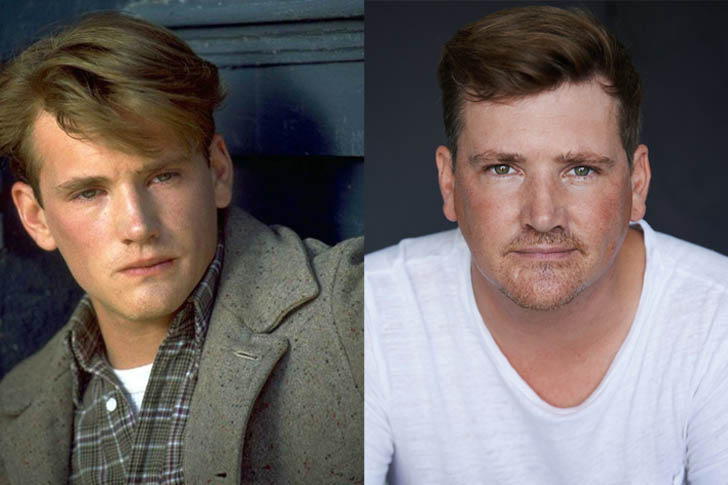 William Lee Scott took the role of Stanley "Bullethead" Kuznokci on The Steve Harvey Show. He was a student at the Booker T. Washington High School and was considered Romer's best friend. When the show ended, Scott started to have several film and television credits. He was seen on Gattaca, October Sky, Gone in 60 Seconds, and Criminal Minds.
In 2016, Scott reunited with Steve Harvey for his birthday special, joining him on his self-titled talk show's segment, Ask Steve. Scott is now 47 and remains to be active in the industry. He is now married to his Gone in 60 Seconds co-star Charlene Bloom since 2002, and together, they share two kids. William Lee Scott's career started on the Steve Harvey Show, but unlike other actors on the Steven Harvey Show, his career has been a bit twisted.
TRACY VILAR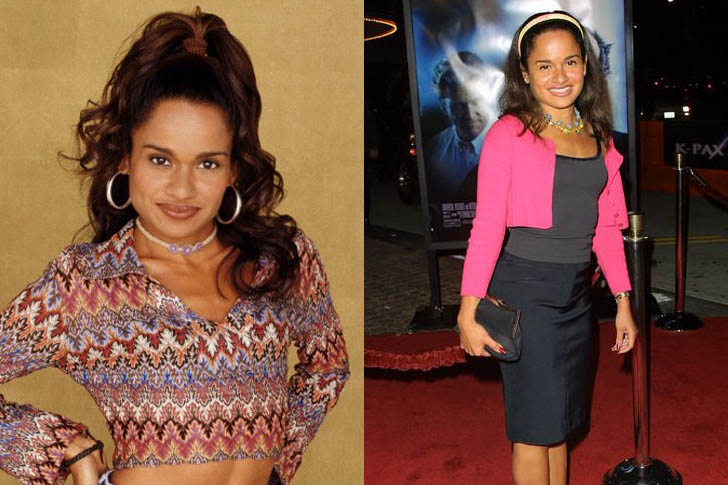 After Tracy Vilar played the role of Sophia Ortiz on The Steve Harvey Show, she started to appear on different television shows. Fans saw her on House, Partners, Grey's Anatomy, and How to Get Away with Murder. Tracy Vilar was born in 1968 and started her acting career in 1994. Although she is now 52 years old, we can still see her in film and television circles.
Critics and fans alike noticed Vilar's considerable acting talent, which earned her a nomination for Outstanding Individual Performance in a Comedy Series from the NCLR Bravo Awards in 1996 for her super portrayal of Ortiz's character. After two years, she once again received a nomination for Outstanding Actress in a Comedy Series from the ALMA Awards for the same role. Her different degrees of excellent performances enabled her to bag the Margo Albert Award for Most Promising Actress.
NETFA PERRY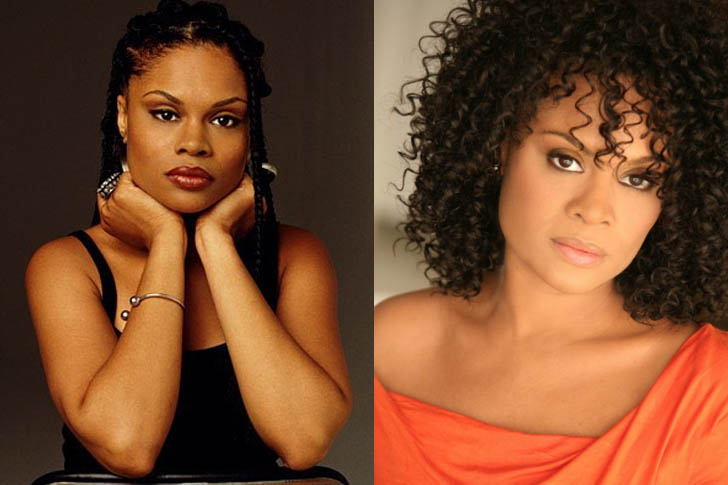 Netfa Perry only appeared in the first season of The Steve Harvey Show as Sara before she permanently left. Since then, she started to have minor roles on different television shows like Nick Freno: Licensed Teacher, NYPD Blue, ER, Ryan Caulfield: Year One, City of Angels, and more. Although many people became popular because of The Steve Harvey, and their acting career is getting better and better. But Netfa Perry is the opposite. Although she has also become popular for her role in The Steve Harvey, her acting career has not been so smooth.
Her last acting credit on her IMDb page was the short Violet Hour in 2014, playing the role of Linda Freed. Not much detail is known about Perry up to this day, although she remains active on social media. She also now has her own website, which contains her details and contact for future projects.
LORI BETH DENBERG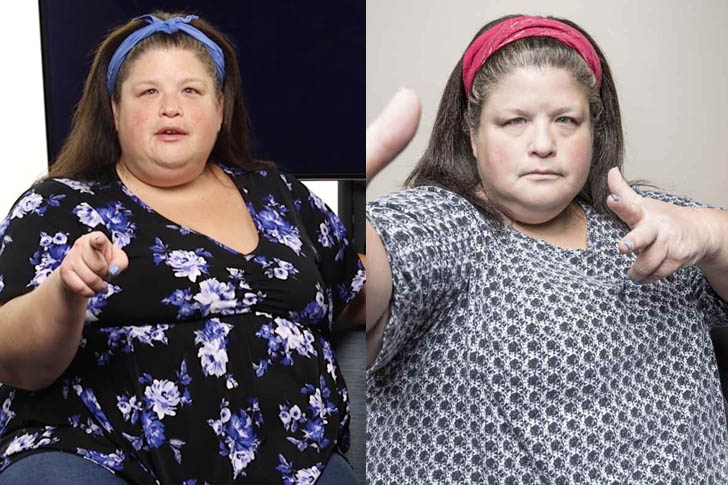 After playing the role of Lydia Liza Gutman on The Steve Harvey Show, the future became bright for Lori Beth Denberg. She managed to secure parts on different television shows, like Malcolm in the Middle, Dodgeball, and Good Burger. She also has other works outside of the entertainment world, like in non-profit organizations and a copywriter for an agency. Lori Beth Denberg was born in 1976 and started her acting career when she was 18 years old. She is still active in the film and television industry.
As a star of some of the classic hit television shows, Denberg is often part of show reunions. She was reunited with her All That cast members in 2011 for the Comkaze Expo. She also made a brief cameo as herself on an episode of Workaholics in 2012. Denberg also got credits for being a recurring guest star in the 2019 revival of All That.
MERLIN SANTANA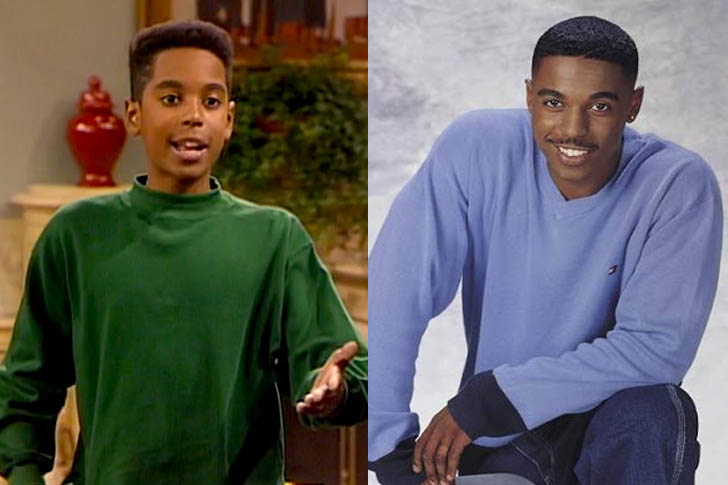 Merlin Santana played the role of the troubled kid, Romeo, in The Steve Harvey Show. He never got along with Steve Hightower, but they eventually mended their relations and started to have a great father-and-son bond. Merlin Santana started his acting career when he was 3 years old. He first started as a model, and then slowly touched the screen. Of course, the promotion and recognition of all this comes from his parents.
Before he made it on The Steve Harvey Show, he was previously part of The Cosby Show. He also made appearances on Moesha and NYPD Blue. Santana also worked with the best of the bests, like Robert De Niro and Eddie Murphy, in the 2002 movie Showtime. His last acting credits were on the UPN series, Half & Half, and the 2003 comedy film The Blues, along with Deon Richmond.
TERRI VAUGHN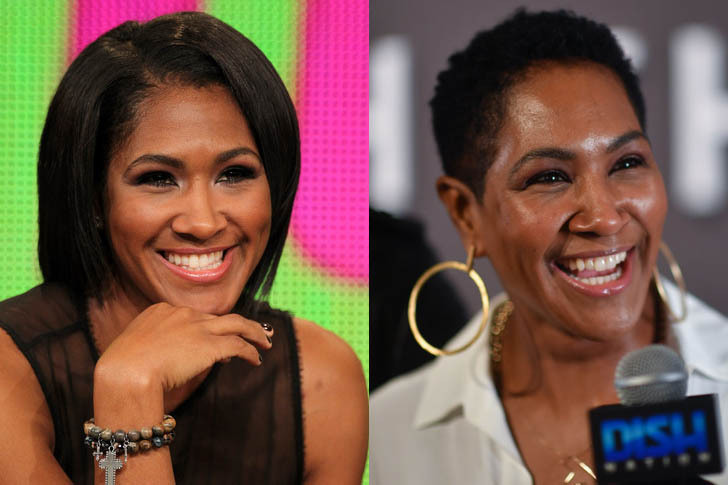 Terri Vaughn might have joined the later part of The Steve Harvey Show as Lovita Jenkins, but she managed to make a long-lasting impression. In fact, she received three NAACP Image Awards for Outstanding Supporting Actress in a Comedy Series for her perfect portrayal of her role. When the show ended, Terri appeared on different television series, like All of Us, Soul Food, and Meet the Browns. She also got several movie credits, such as in Daddy's Little Girls. In 2016, she joined the cast of Oprah Winfrey Network's Greenleaf.
Together with Cas Sigers, Vaughn co-founded the production company, Nina Holiday Entertainment, which had produced several films, including Sugar Mommas, A Cross to Bear, and Girlfriends' Getaway. Up to now, although Treei Vaughn has not quit the film and television industry, in fact, we have not seen her very much.
CEDRIC THE ENTERTAINER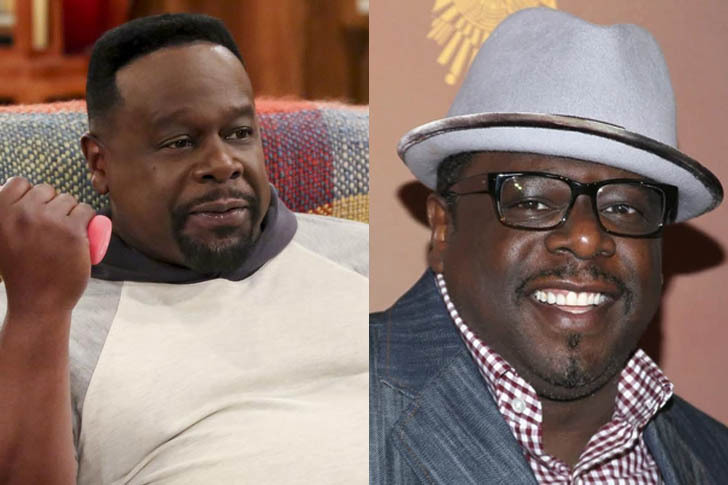 Cedric Antonio Kyles, or better known as Cedric the Entertainer, rose to prominence when he joined Steve Harvey on The Steve Harvey Show. He is also known for being one of The Original Kings of Comedy and leading the 2002 film, Barbershop. For a year, Cedric hosted the 12th season of Who Wants to Be a Millionaire. No one would have thought that before Cedric became a comedian, he had also worked as an insurance claim adjuster and a high school substitute teacher.
His other screen credits were in the ComicView, Def Comedy Jam, The Neighborhood, and The Soul Man. He also lent his voice for the animated movies, such as Ice Age, the Madagascar movie series, Charlotte's Web, Planes, and Planes: Fire and Rescue. With his significant contribution to the entertainment world, he got a star on the Hollywood Walk of Fame in 2019.
FAMKE JANSSEN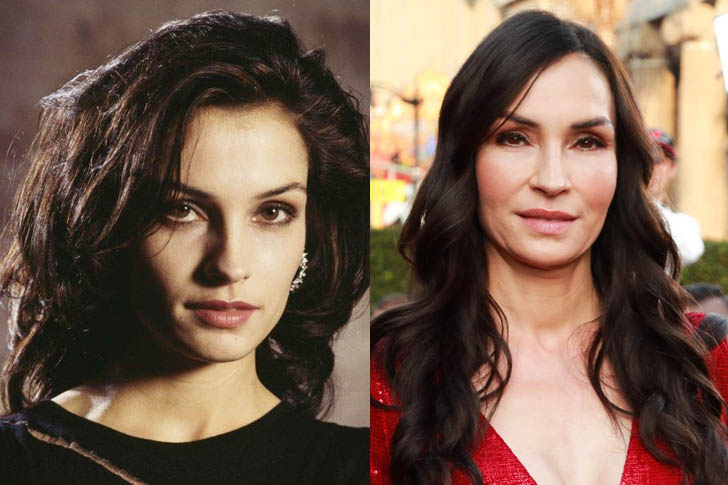 Famke Janssen is one of the lucky women who become James Bond's leading lady in the 1995 movie GoldenEye. At the time, she played the role of Xenia Onatopp, who wanted to take her vengeance against Bond, played by Pierce Brosnan. Famke Janssen studied economics in university for a year, but now she believes that it is a stupid idea. Later, when she had the opportunity to go to university again, she chose to study creative writing and literature.
Now, Janssen is 55, but her beauty and glow remain the same. Apart from the Bond film, she also led the X-Men movie series in the early 2000s, along with Hugh Jackman, Halle Berry, Ian McKellen, Patrick Stewart, and more. She is best known for her credit role as Jean Grey or Phoenix. Today, she remains active in the industry, appearing on television series and serving as a juror for the Tribeca Film Festival.
Jeri Ryan: February 22, 1968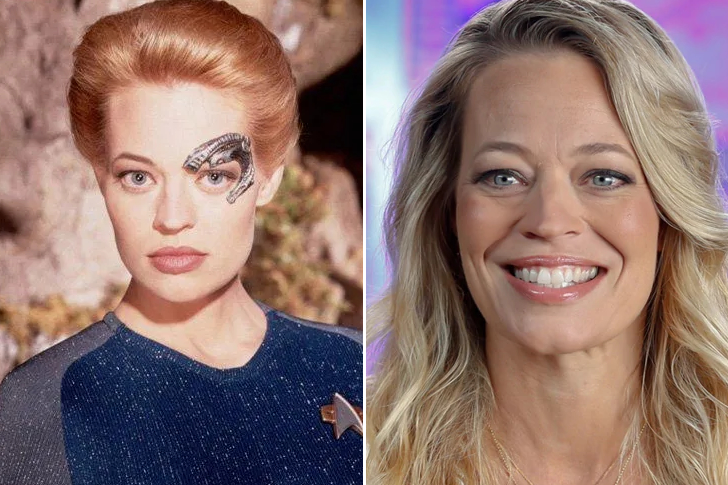 Star Trek fans surely know who Jeri Ryan is. The 52-year-old star rose to stardom when she played the role of the former Borg drone Seven of Nine in the hit TV series Star Trek: Voyager. For this role alone, Ryan received four Saturn Award nominations and won one in 2001. From here, she started doing other TV and movie credits, like Boston Public, which helped her to be known as a different character.
It looks like Ryan is not yet done with the Star Trek world, though. She once again reprised her iconic role in the new Star Trek: Picard, working with another original cast member, Patrick Stewart, who starred as Jean-Luc Picard. A lot of fans celebrated with the series' return as well as Ryan and Stewart's comeback. In addition, Jeri Ryan also participated in the 1990 Miss America pageant, but unfortunately, she won third place.
Goldie Hawn: November 21, 1945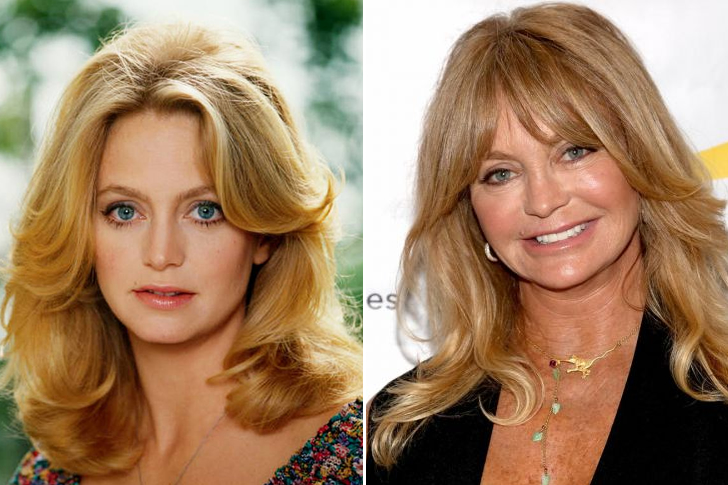 Goldie Hawn had struck the world in awe with her beauty and talent when she joined the entertainment world in 1967. The actress instantly rose to prominence on the NBC sketch comedy Rowan & Martin's Laugh-In. Two years in the business and she already received an Academy Award and Golden Globe Award for Best Supporting Actress for the degree of her incredible performance in the 1969 movie Cactus Flower.
Today, Hawn is continuously blessing the audience with her magnificent acting talent. She remains active in the industry and has made several movie and TV projects. There is nothing that can stop Hawn from doing what she loves the most. She will even reprise her role as Mrs. Claus in the movie sequel of The Christmas Chronicles with her real-life partner Kurt Russell. In 2003, Goldie Hawn established a fund to educate disadvantaged children.
Bianca Jagger – May 2, 1945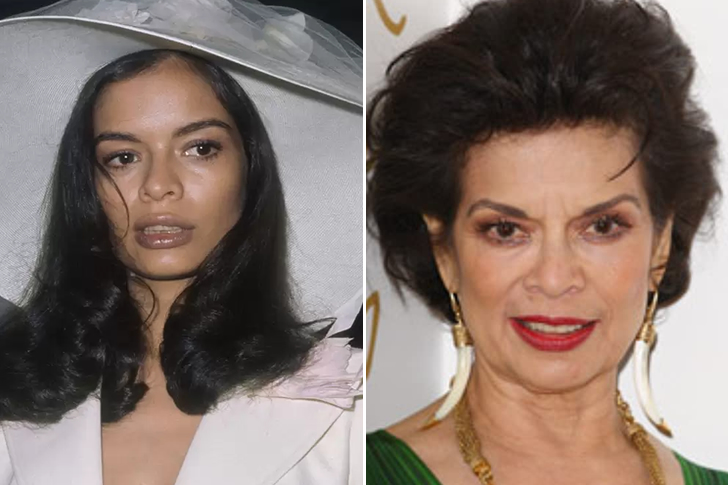 Before she started to be a social and human rights advocate, Bianca Jagger stunned everyone with her incredible beauty when she joined the entertainment world. The celebrity sweetheart used to dominate the theaters in the 1970s, appearing in the films Flesh Color, All You Need Is Cash, The American Success Company, and more. She also ventured into the world of TV series, guest-starring on Miami Vice, Street Hawk, and After Dark, among others.
Now, Jagger turns her back to the glitz and glamour of Hollywood and chooses to help people. The actress currently serves as a Council of Europe goodwill ambassador. She, too, is the founder and chair of the Bianca Jagger Human Rights Foundation, a member of the Executive Director's Leadership Council of Amnesty International U.S.A., and a trustee of the Amazon Charitable Trust. For these works, she has earned many awards, including an Honorary Doctorate of Human Rights degree from Simmons College.
KATHLEEN TURNER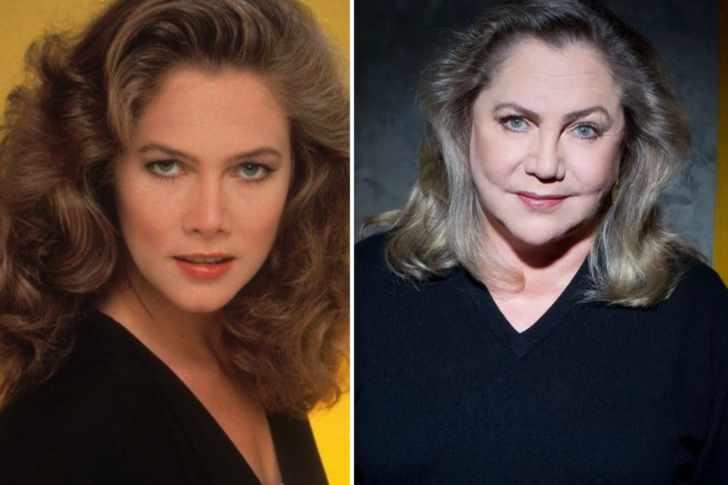 Award-winning actress Kathleen Turner isn't only known for her credit roles in the '80s through the '90s. She once also turned heads with her voice acting gigs, her Broadway performances, and even with her involvement in the pop culture. But Bianca Jagger's performance was once blocked by her parents because her family is a conservative Christian family. Fortunately, Bianca Jagger did not give up acting.
She has this distinctive voice that made her stand out and has given her edge in her rising career. It's safe to say that her performance in the '80s films, Body Heat, Romancing the Stone, and Prizzi's Honor, marked either her rise in her career or recognition for her musical and acting performances. Kathleen is definitely one you can't miss in the headlines as she remains relevant through her activism and all that she stands for.
Gwen Stefani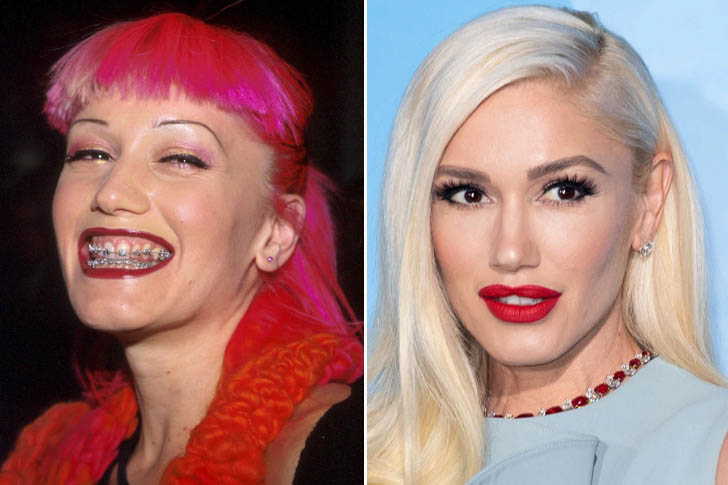 Gwen Stefani rose to prominence as the lead vocalist and co-founder of the 1990s rock band, No Doubt. She had conquered the airwaves then with their breakthrough album, Tragic Kingdom, featuring their most iconic song, Don't Speak. After the band went on a hiatus, Stefani started her solo career, and it was a successful one. Gwen Stefani's success can be said to be part of her parents. Stefani's parents were fans of folk music, and because of this, Stefani was exposed to the music of many artists.
From one song to another, she had released a lot of pieces, like Hollaback Girl, Rich Girl, and more. She topped many song charts and had the honor of being the first US download to sell 1 million copies. Today, Stefani remains to be relevant. She managed to maintain her star power, continuously making songs with her boyfriend, Blake Shelton. She still receives credits here and there, and she's most likely not stopping in the near future.
BETTE MIDLER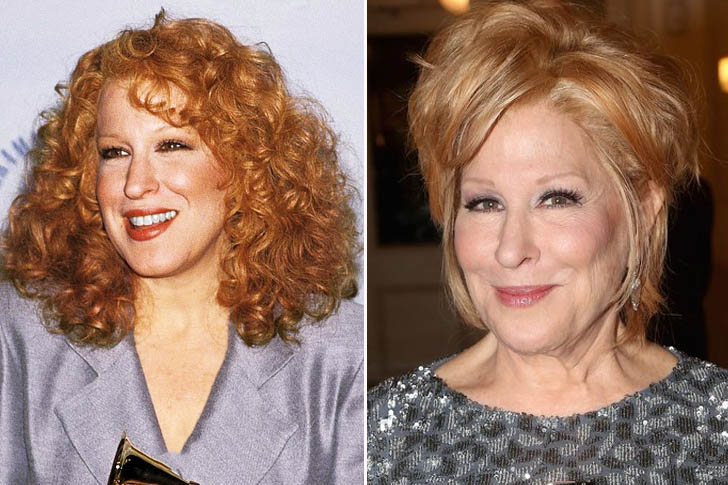 She is the voice behind the classic hit songs, Wind Beneath My Wings and From a Distance, and one of the three witches in the iconic movie Hocus Pocus. She is considered an icon with her fame, success, and contributions to the industry. Midler has been in the business since the 1960s, blessing us with her exceptional talent. She may be 74, but she can still effortlessly take everyone's breath away with her singing and acting talent.
She was part of the 2012 movie Parental Guidance and returned to the big screen in 2017 in Freak Show. She was also part of the 2019 remake of The Addams Family, lending her voice to Grandmama. However, being on stage for a lot of years, Midler, to some degree, might be feeling tired and might soon take a bow. Bette Midler has been involved in acting since the age of 19, and she is still active today.
JILL ST.JOHN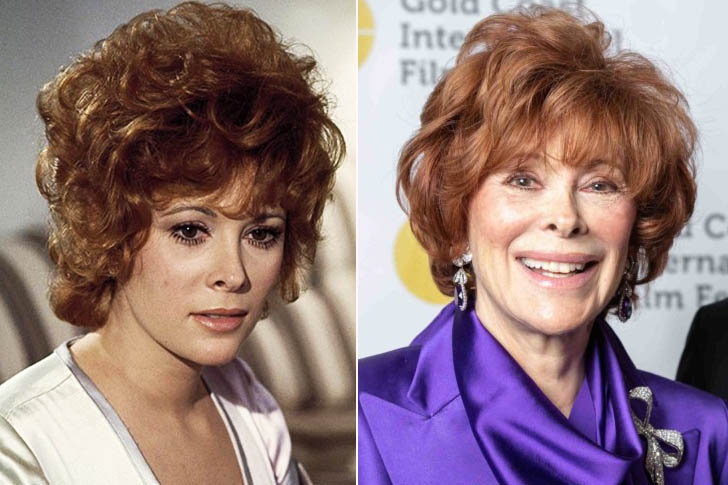 Jill St. John was thefirst American that played the role of a Bond girl in the 1971 movie Diamonds are Forever. This had been John's insurance to a successful acting career in the entertainment world, cementing her place in film history. John has been acting since the age of 6 when she was only acting on the radio. Then at the age of 9, she appeared in the movie, which was also her first appearance on the screen. After that, her journey seemed to be opened, and there were many TV and movie roles needed her to play.
John had worked with some of the greatest in Hollywood, like Sean Connery, Jerry Lewis, Dean Martin, Robert Wagner, and Adam West. John also appeared on Seinfeld in the 1990s, but she eventually got tired of everything that came with her fame. So, she started accepting fewer acting jobs after her Bond film. From here, she began to focus on her cooking abilities instead.
MAUD ADAMS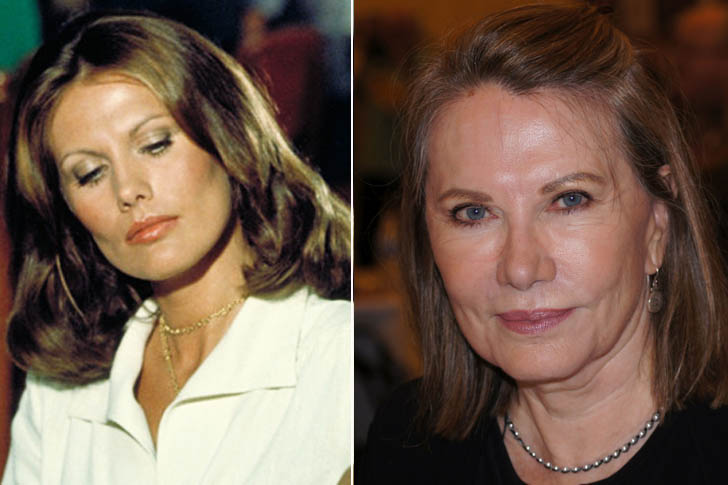 Maud Adams is the only actress who had the chance to receive three acting credits from different James Bond movies, making her a certified Bond girl. The films in question were: The Man with the Golden Gun (1974), Octopussy (1983), and A View to a Kill (1985), all opposite Roger Moore. Adams can speak 5 languages, and once thought of being an interpreter, but because she was discovered by a photographer, she moved on to the road of modeling.
Before she blessed us with her excellent acting talent, Adams used to be a model. She worked for Eileen Ford in New York and relocated to Paris. Today, Adams is 75 and mostly divides her time between California and her hometown in Sweden. She is happily married to her husband of 21 years, the retired judge Charles Rubin. Recently, she was seen walking her dog on the street of Beverly Hills. Now, life doesn't get better than that!
TOM JONES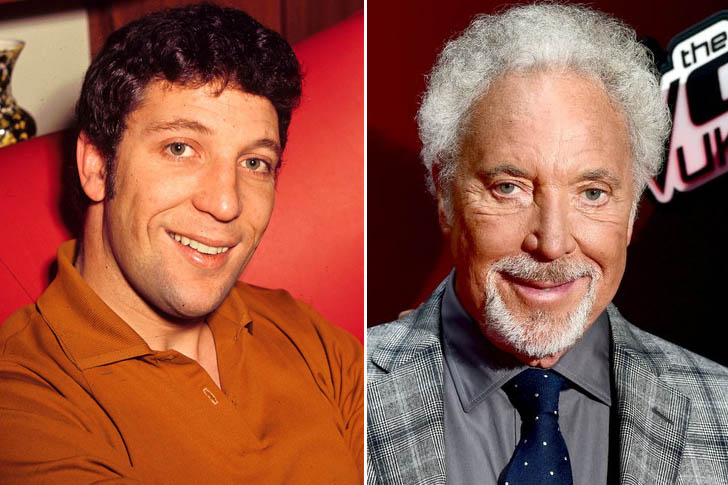 Born as Thomas John Woodward, Tom Jones got his name changed after his manager, Gordon Mills, decided to change it based on the hit 1963 movie with the same name. His first recording, It's Not Unusual, was a huge success. It conquered different music charts in the UK and the US, earning him his first Grammy Award.
With his fame, he had his own musical variety show, This is Tom Jones, which turned to be a hit, not just in the US and UK but also in Canada. He also tried his luck on doing a musical movie with The Special London Bridge Special. From the 1960s to 1970s, he frequented the US to perform across the country. In 2006, Queen Elizabeth II knighted him for his contribution to music – a credit like no other. Today, Jones remains active in the industry.
JESSICA LANGE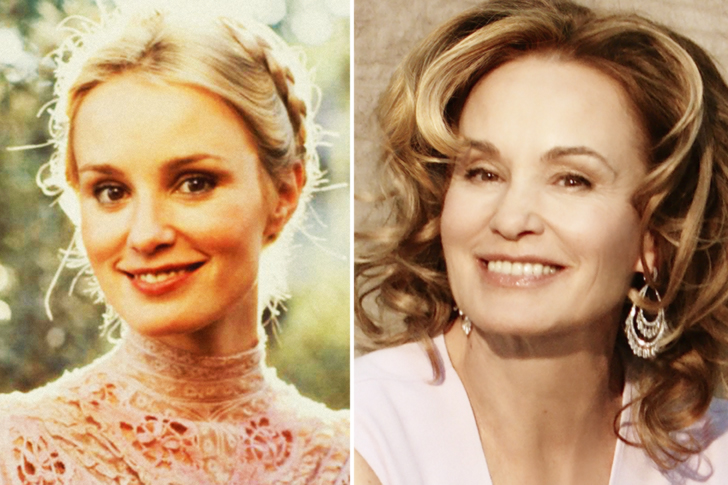 Jessica Lange is known as one of the greatest actresses of her generation. She holds good credits to many titles and accolades that Hollywood and its prestigious bodies may award. But her personal condition is worrying. She once publicly stated that she suffers from severe depression, but she did not take any treatments herself, just because she never believed in these psychoanalysis and other treatments.
Lange rose to prominence with her role in the 1976 remake of the action-adventure movie, King Kong, from which movie she also gained her first Golden Globe Award as New Star of the Year. Despite the film's not-so-great outcome, it made sure to showcase Lange's beauty and the promising actress she could be. True enough, Lange proved herself in her acting performances time and time again. She now remains relevant and continues to be recognized for her appearances and roles in films and TV series.
TED DANSON – 72 YEARS OLD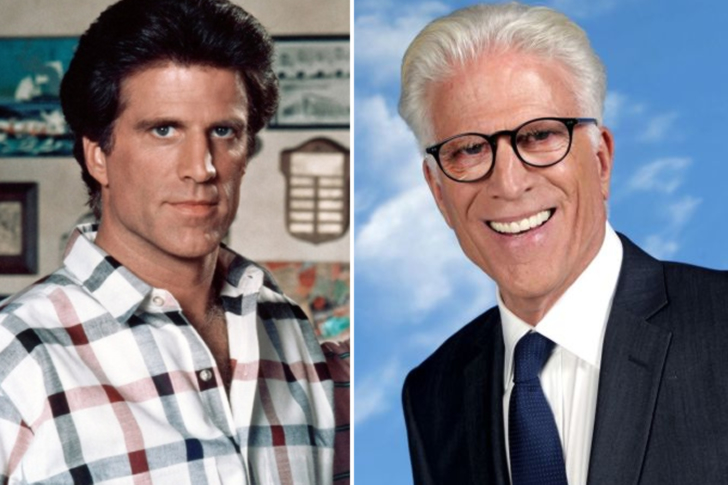 American actor Ted Danson may have maintained his vibrant and charming personality, but would you believe that he is actually 72 years old? That's right! Our favorite afterlife architect from the show The Good Place has been bringing smiles and laughter into this world for seven decades already. You would hardly notice though, as Ted has aged like fine wine.
I would even dare say that he looks better now than he did back then during his Cheers days in the 1980s. But aside from being young-looking, Ted can also boast an even more impressive acting portfolio. Over the course of his career, Ted has won two Emmy Awards and three Golden Globes. Not to mention he also has his very own spot on the Hollywood Walk of Fame. Even with his very busy career, Ted still manages to look incredibly young for his age. I wonder what kind of beauty investments he's making to look that young?
RHEA PERLMAN – 72 YEARS OLD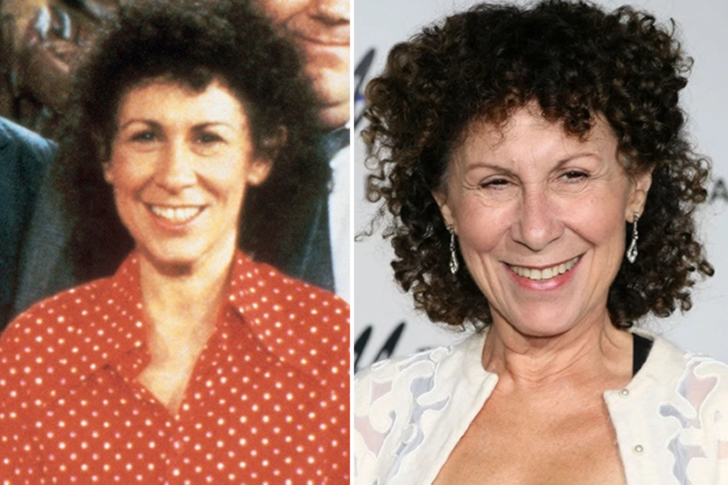 Ted Danson's co-star, Rhea Perlman also doesn't seem to age like normal mortals do. At 72 years old, Rhea is still as fabulous as she was during her heydays. Although Perlman gained fame in the '80s, her career actually started back in the '70s when she was first given credit for her small roles in stage productions like Dracula Sabbat. In 1972, Perlman landed a role in the stage production of Up – An Uppity Revue where she first came face to face with her future husband, Danny DeVito.
Ten years later, Rhea found herself in the role of Carla Tortelli in the sitcom, Cheers. Rhea remains active in the industry today, though not quite as active as she did before. Rhea Perlman once publicly expressed her views on religion. She herself admitted that she did not have a good sense of religion. Therefore, she did not agree to impose a religion on her children.
JOHN RATZENBERGER – 73 YEARS OLD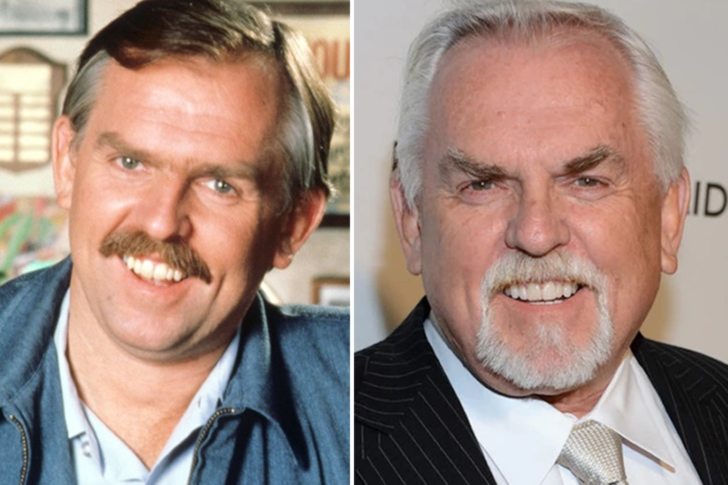 John Ratzenberger is a Hollywood figure turned entrepreneur. He first started his career in London back in the '70s. John Ratzenberger's first career was not in the show business, and he should have never thought that he would work in the show business later. Ratzenberger's first job was a tractor operator. After moving to London in 1971, he gradually began to be active in the performing arts industry.
Back then, John took up small roles before being cast as Cliff Clavin in the '80s sitcom, Cheers. He went on to play the same role for 11 seasons. John is also the voice behind some of Pixar's animated characters. Some of his most famous voice credits include Hamm from Toy Story, Mack from Cars, and the Abominable Snowman in Monsters Inc. At age 73, John Ratzenberger can boast many things: a successful career, a business-centered sustainability, and youthful aura.
GEORGE WENDT – 71 YEARS OLD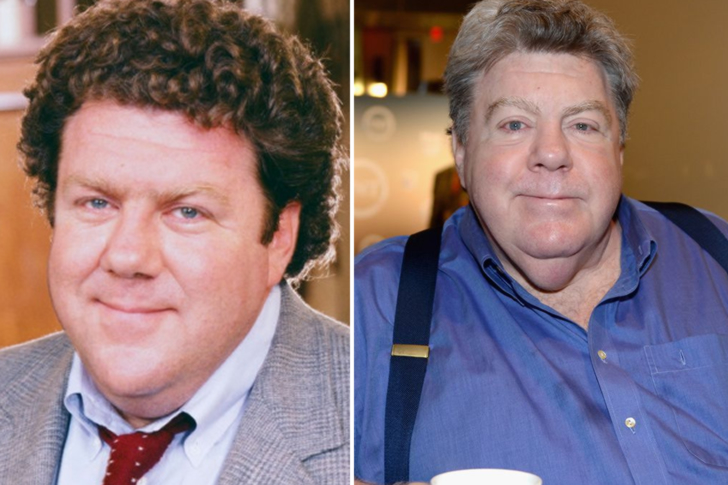 Our next Cheers alumni cast member is George Wendt, who played the role of Norm Peterson. Although Wendt can boast a very impressive career in Hollywood, it did not really start off as glamorous as some people might think. In fact, the Emmy winner's first job in the acting industry involved sweeping up The Second City's theater flooring. However, it was also there that Wendt met his wife Bernadette Birkett. A string of successful projects then followed for George Wendt both on stage and in film. Today, George Wendt continues to be active and even has an upcoming film in post-production phase.
George Wendt's acting career is step by step from a small role. At first, he played the role of a handyman in the movie My Bodyguard, and later appeared in the TV series Soap as a counter waiter in a restaurant and so on. Later, he was lucky to get the role of Norm Peterson in Cheers, which enabled him to win the Emmy Award for Best Actor, which opened his path to acting.
KELSEY GRAMMER – 65 YEAR OLD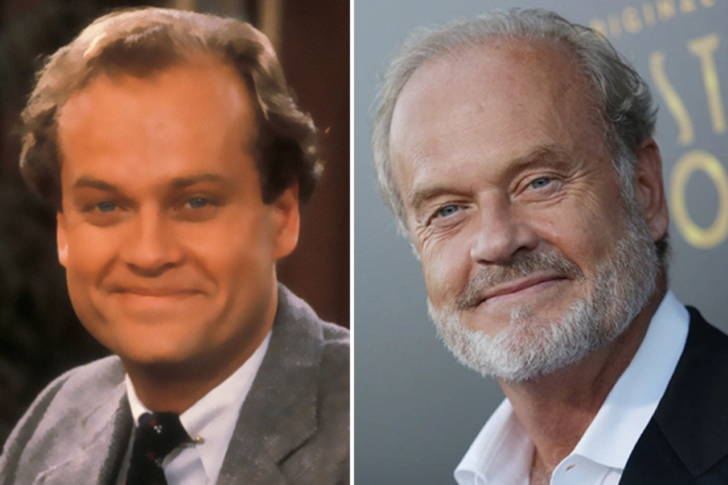 Kelsey Grammer is a multi-faceted American actor with several involvements within and outside of show business. As an actor, he is best known for his roles in the shows Frasier and Cheers. He has also earned a Golden Globe for his performance in the show Boss. Kelsey's early life was surrounded by tragedy. He was expelled from school because of the murder of his sister. In addition, he has been experiencing the death of his relatives due to various accidents.
Kelsey, just like his Cheers co-star John Ratzenberger, is also an established voice actor, having lent his voice for the show The Simpsons and is also given voice credit for the 1997 animated film, Anastasia. And to add to his already impressive resume, Kelsey is also a well-respected theater actor with a Tony Award under his belt. Kelsey remains active in Hollywood with occasional appearances on TV and films.
WOODY HARRELSON – 59 YEARS OLD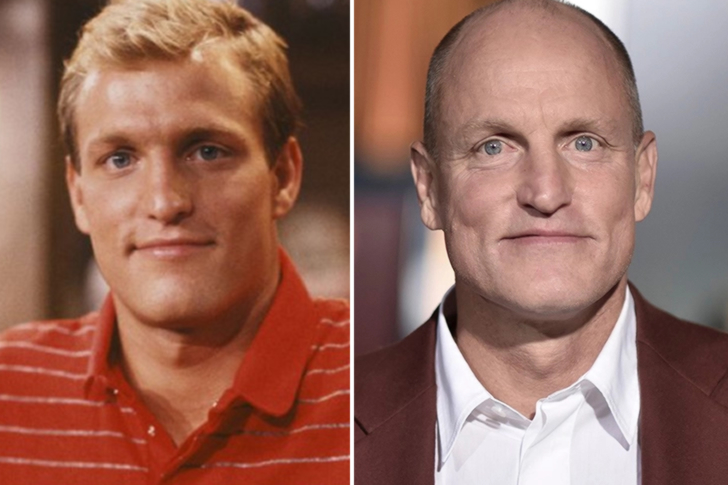 Woody Harrelson is probably one of Hollywood's most versatile actors with the widest acting range. He first gained recognition back in the '80s when he starred in the sitcom, Cheers. During his stay with the show, Woody earned a total of five Emmy Award nominations and one win. As his career progressed, Woody's list of prestigious recognitions also grew.
Today, he has multiple Academy Award nominations for his performances in the films The People vs. Larry Flynt, Three Billboards Outside Ebbing, Missouri, and The Messenger. Woody is also known for his mainstream projects including Zombieland and The Hunger Games trilogy. With that much Hollywood experience, it would not be a surprise if Woody has some bigtime investments. Today, at 59 years old, Woody also focuses on activism and spreading awareness about environmental issues.
BEBE NEUWIRTH – 61 YEARS OLD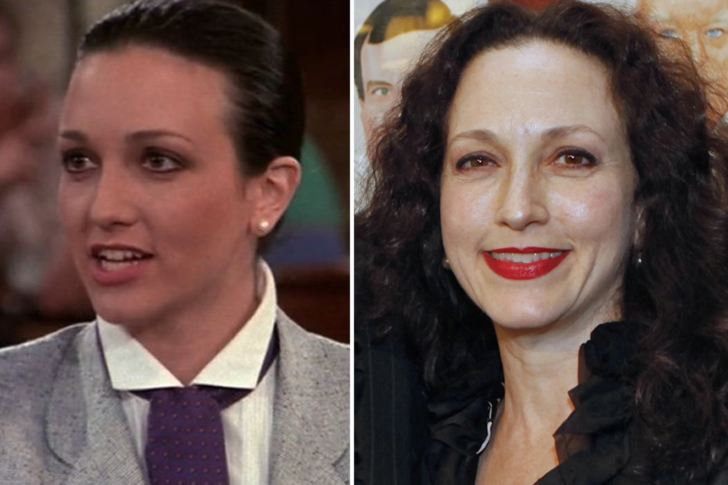 Bebe Neuwirth is an Emmy Award-winning actress best known for her character in the show, Frasier and Cheers. She is also a Tony Award winning stage actress having performed as Velma Kelly in the 1996 revival of the hit American musical Chicago. Not only is Neuwirth very good herself, her family is also very good. Her father was a mathematician and used to teach at Princeton University. Her mother was a painter and an amateur dancer in a ballet company. Her brother graduated from Harvard University and is now a mathematician and actuary.
A lot may also recognize her from the 1995 film Jumanji, where she played the role of Nora Shepherd. More recently, Bebe was given credit for the same role as Nora in the 2019 version of Jumanji: The Next Level, this time starring alongside Dwayne "The Rock" Johnson. At 61 years old, Bebe keeps busy by serving as the Vice Chair of the Board of Trustees for The Actors Fund organization.
PAUL WILLSON – 74 YEARS OLD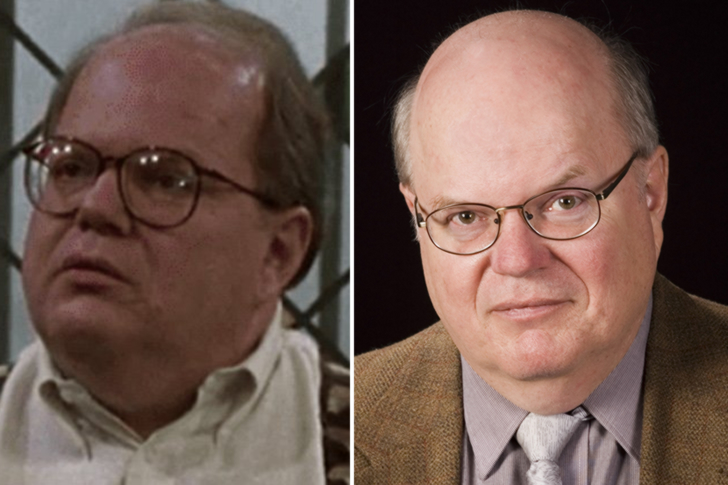 Paul Willson is a veteran Hollywood actor whose most noted works are in television. Although Paul Willson's most famous work is television, in the 1970s, he once performed an improvisation. This performance surprised everyone. Garry Shandling commented on him as a "great improv player" and Ken Levine also thought he was "one of the greatest improv artists I have ever seen".
He is known for various roles but most notably, his role in the shows Frasier and Cheers. Willson was first given credit for his performance as bar customer Tom in the show Cheers before being given a recurring role as Paul Krapence. He later reprised the role for the spin-off series, Frasier. Paul went on to star in multiple TV roles and guestings in the '80s and well until the '90s. However today, not much information is available about his current work, but we're sure that he had a very interesting Hollywood career.
SHELLEY LONG – 70 YEARS OLD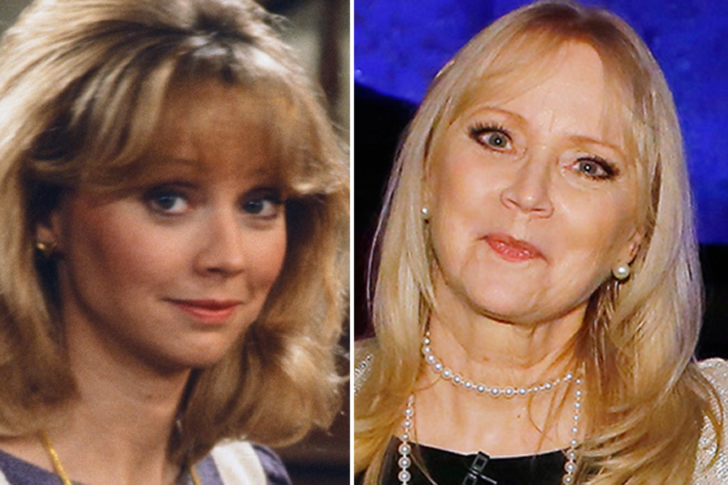 Entertainment figure Shelley Long is a known Hollywood comedian with multiple awards under her belt. In the '80s, Shelley was recognized for her role as Diane Chambers in the show Cheers. She later reprised the role for its spin-off series, Frasier. It was through these shows that she gained critical praise for her comedic performance. However, while doing shows on television, Shelley also took on acting jobs for films including the movie Irreconcilable Differences for which she earned a Golden Globe nomination for Best Actress.
In the late 2000s, Shelley began acting as DeDe Pritchett in the critically acclaimed comedy show Modern Family. Now 70 years old, Shelley has taken a step back from the limelight to enjoy a more peaceful life in her property investment in California. Shelley Long's personal marriage was also very tortuous. She got married for the first time in 1970, and finally ended in divorce a few years later. Later, she met her second husband in 1979, but finally divorced in 2004.
LONI ANDERSON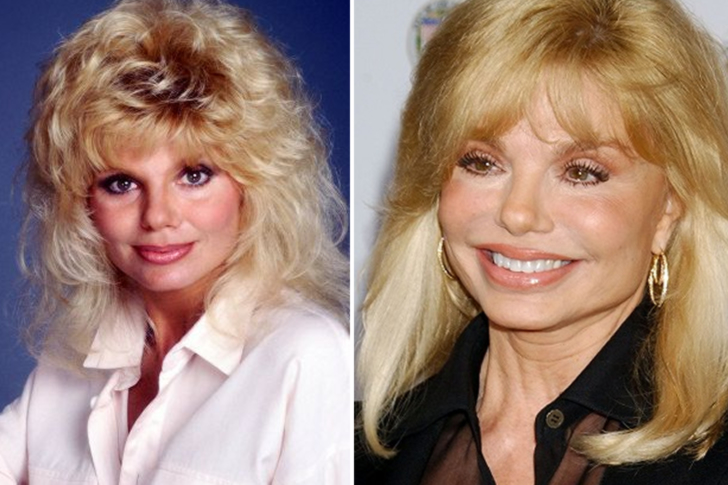 Loni Anderson first rose to fame in the '70s and '80s by portraying the role of Jennifer Marlowe in the CBS sitcom WKRP in Cincinnati. However, before becoming an award-winning actress, Loni had to jump through hoops to get to where she is today. After finishing her art degree from the University of Minnesota, Loni tried her luck with beauty pageants and went on auditions, all while pursuing a career in teaching.
Finally, in 1966, Loni caught a role in the film Nevada Smith where she starred alongside Steve McQueen. However, luck did not follow through as Loni's career went silent for almost a decade before she caught another break in the sitcom WKRP in Cincinnati in 1978. Today at 75, Loni continues to work as an actress on TV. Her latest projects include My Sister Is So Gay (2016-2018) and Love You More (2017).
UMA THURMAN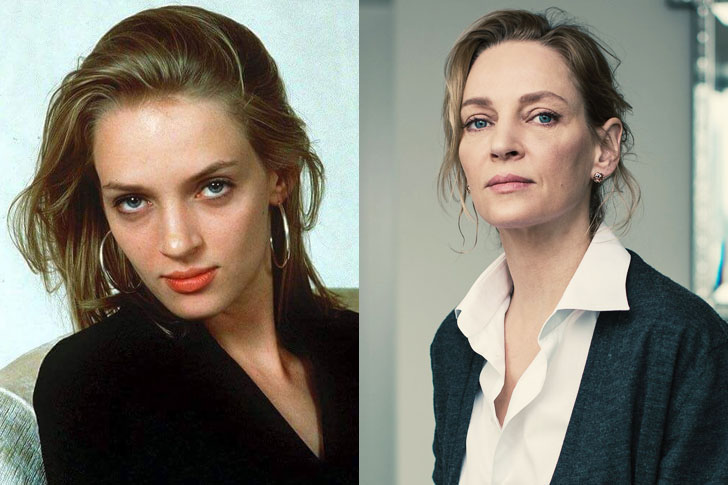 Pulp Fiction will not be complete without Uma Thurman. She played the role of Mia Wallace at the time, the wife of the gang boss Marsellus Wallace (Ving Rhames). She was only 24 then, but she managed to secure an Oscar nomination for Best Actress in a Supporting Role for her great acting. Uma Thurman's career started not as an actor, but as a model. She started her career as a fashion model when she was 15. It was also a coincidence to be exposed to performance.
She is also a Quentin Tarantino favorite. She was part of both Kill Bill: Volume 1 and Kill Bill: Volume 2. Aside from those, she also had several television and movie credits. Uma also tried her luck on stage, joining the Broadway's The Parisian Woman. Although she received mixed reviews, it was deemed a success.
VING RHAMES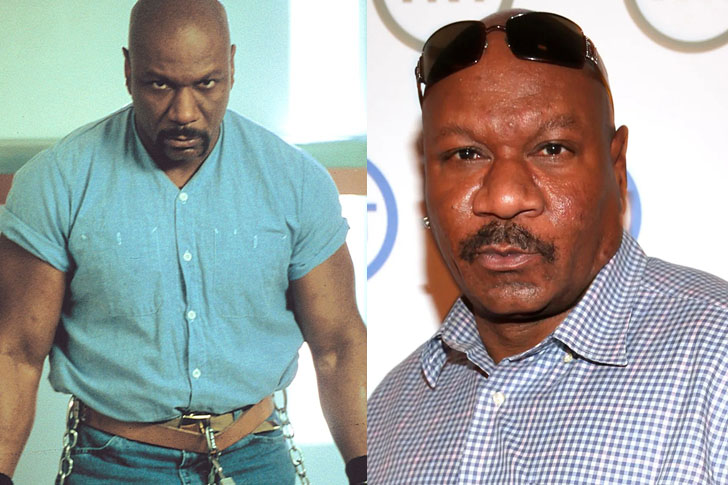 Who would not be scared with Ving Rhames' character as Marsellus Wallace in Pulp Fiction? With his ability to harm his enemy, no one would dare to fool this crime boss. Even a lawyer could never bring him down. Ving Rhames' father was a car mechanic, and Ving Rhames' own love of performance originated from the performing arts high school he attended. Afterward, he determined that he would work in acting afterward.
Before Rhames joined the entertainment world, he studied acting at the Juilliard School of Drama. He then appeared on Broadway before he made an appearance on both the big and small screens. Pulp Fiction put him on the map. After that, he became a part of Mission: Impossible and Mission: Impossible II. He also did voice acting for the animated movie Lilo & Stitch and reprised his role in Mission: Impossible – Fallout.
JACLYN SMITH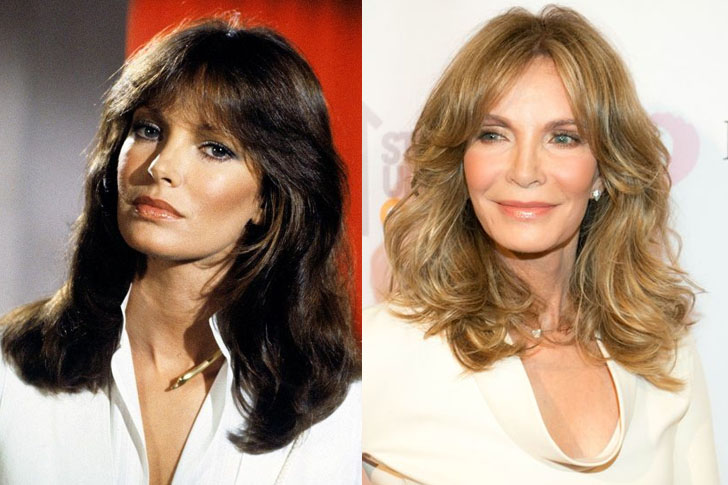 Another Angel that made a big name in the industry is Jaclyn Smith. At the time, she played the role of the private investigator Kelly Garrett. Alongside the two other Angels, Farrah Fawcett and Kate Jackson, they conquered the television world for five years, thanks to their excellent ratings. Jaclyn Smith's career began as a model, and then he began to gradually contact the acting career.
Today, Smith is not only a talented actress but a good businesswoman, too. She has been making investments since 1985, building her own fashion line that has been displayed at Kmart. The actress also has a home décor line, called Jaclyn Smith Today. She even has a wig business, called STYLE by Jaclyn Smith. Smith's body has also experienced discomfort. In 2003, Smith received treatment for breast tumors. After that, Smith also released a feature film about breast tumors.
SANDY DUNCAN
Sandy Duncan started her professional career as a child actor at the tender age of 12 in 1958. At the time, she starred in the production of The King and I. It was on stage plays that Duncan rose to stardom, although she already appeared on television and movies. In the 1960s, she continuously received credits from off-Broadway musicals like South Pacific,  My Fair Lady, and a lot more.
When Duncan turned 60, she started to be seen on the television series Law & Order: Special Victims Unit. She also played the role of the senior citizen Miss Daisy on stage in the North Carolina production of Driving Miss Daisy. Until today, Duncan continuously performs in theater plays. Duncan's desire for her own career led her to give up her second marriage because she refused to be a good wife at home. Of course, the marriage ended in failure.
SAMUEL L. JACKSON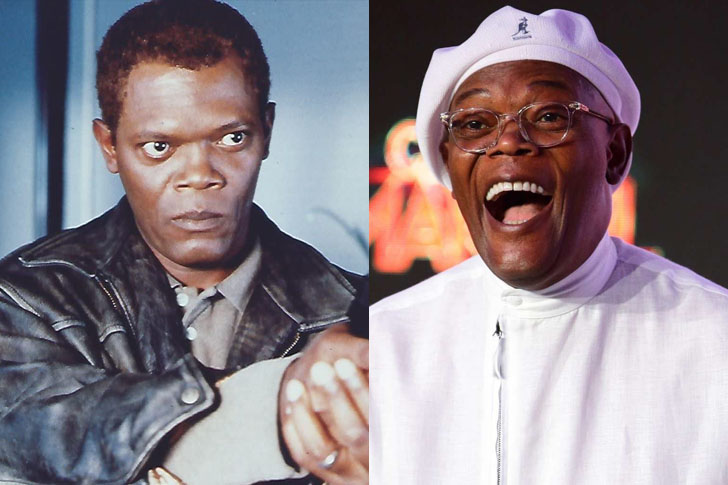 Samuel L. Jackson could be considered Quentin Tarantino's favorite. His role in Pulp Fiction was specifically written for him. It was already his 13th movie, and he continued to be included in other Tarantino movies, like True Romance, Jackie Brown, Django Unchained, Hateful Eight, and Kill Bill: Vol. 2. Jackson stuttered during his childhood. Of course, he chose to pretend that he did not stutter. His interest in performance came from the performance group, so he changed his major, gave up the marine biology major, and chose the performance major.
He also narrated the movie Inglorious Basterds. Today, Samuel is one of the biggest names in Hollywood. He has a lot of movies here and there. Also, Jackson has several television and film projects. He is even part of the biggest movies there are, such as Glass, Shaft, and Captain Marvel. With his earnings from these films, he might need the help of a financial advisor to handle his finances.
CHERYL LADD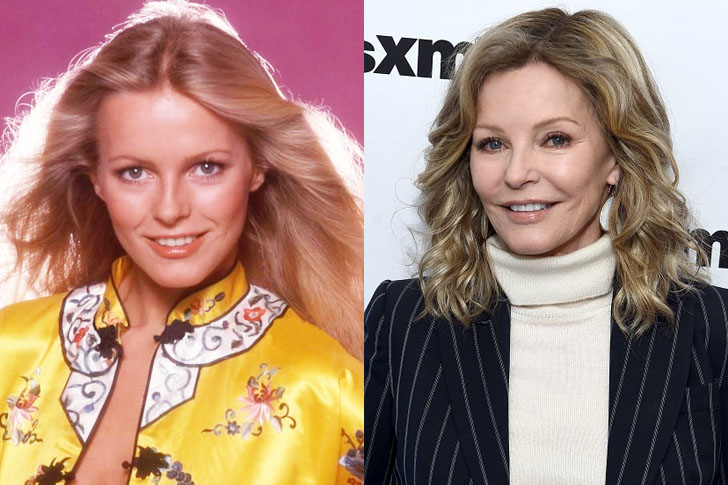 Cheryl Ladd used her role as Kris Munroe effectively in the hit television series Charlie's Angels in the 1970s. Although she only replaced the original character, Farrah Fawcett, at the time, her role helped her rise to prominence. She remained to be part of the show for four seasons. Ladd first came to Hollywood to engage in music. Contact with performance was also accidental. Ladd's acting breakthrough came in 1977, because she starred in the TV series Charlie's Angel.
From the 1980s to the 1990s, she continuously dominated the small screen . Credits to her role as an Angel, she managed to leave a massive mark in the industry. Today, Ladd is a published writer. She had released several children's books and a memoir that revealed her love for golfing, which also led her to host a golfing tournament back then.
BRUCE WILLIS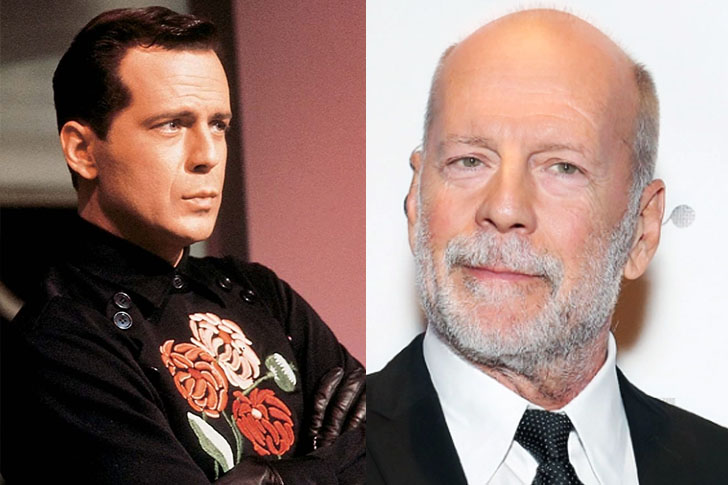 Another critical part of Pulp Fiction is Bruce Willis. He perfectly played the role of Butch Coolidge, who ended up on the big boss Marsellus Wallace's hit list after he delivered a killer knockout punch instead of throwing his match. However, in a twisted turn of events, he ended up saving Marsellus, and that made them even. When Willis was in high school, he stuttered. His solution was to face the problem and choose to participate in a drama performance.
When Bruce was only starting, he first gained attention when he did Moonlighting, which earned him an Emmy Award for Leading Actor in a Drama Series. Of course, who could forget John McClain in the Die Hard movie series, which gave rise to his international prominence? He became Hollywood's action hero to a certain degree that he was showered with a lot of critically-acclaimed movies, like Armageddon and The Sixth Sense.
MARIA DE MEDEIROS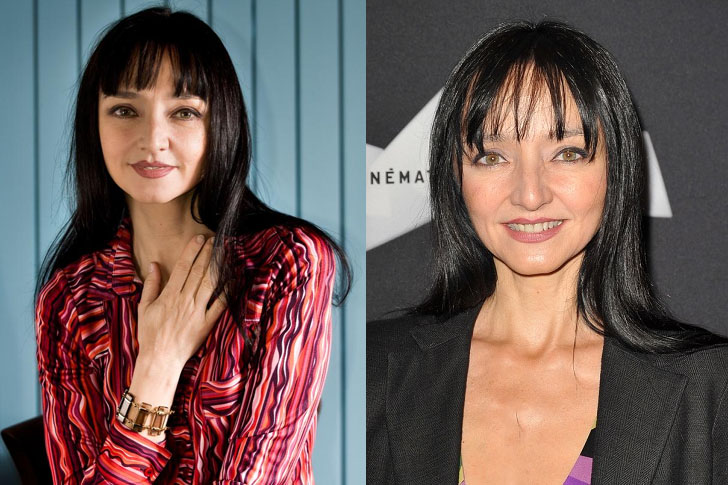 Who could forget the cute "lemon pie" or Butch's innocent girlfriend in Pulp Fiction? Maria de Medeiros played the role of Fabienne in the iconic film. Medeiros has received movie credits from different countries such as Canada, France, Germany, Spain, and Italy. However, in the United States, she is best known for her role in Henry & June, in which she also worked with Uma Thurman. Medeiros started acting at the age of 15. At the age of 17, she made a decision to move to France to study acting.
In 2007, Medeiros had her own album, A Little More Blue, which featured some of her cover songs by Brazilian musicians that she sang in English, French, and Portuguese. In 2009, she released another LP, Femina, featuring another cover song These Boots are Made for Walkin'. She also remained in the limelight, doing movie after movie, like Pasolini, The Forbidden Room, Le Fils de Joseph, and The Killer.
TIM ROTH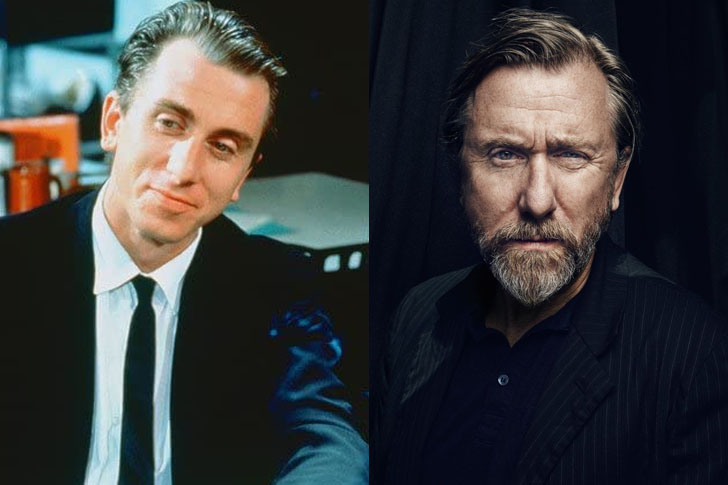 Fans could remember Tim Roth in the opening and closing of Pulp Fiction. He was the guy who declared robbery at the eatery where Vincent (John Travolta) and Jules (Samuel J. Jackson) were eating after a tragic event. Together with his girlfriend, they tried their best to rob everyone inside, but they failed to some degree after Jules intervened. Anyhow, he still got some of what he wanted. Who would have thought that Tim Roth w anted to be a sculptor when he was young?
Roth is an English actor. He was part of the Brit pack, along with the acting giants like Gary Oldman, Colin Firth, and Daniel Day-Lewis. He was also part of other Quentin Tarantino films, Reservoir Dogs, Four Rooms, The Hateful Eight, and most recently, Once Upon a Time in…Hollywood. He remains to be in the limelight, appearing in several television shows and movies. 
AMANDA PLUMMER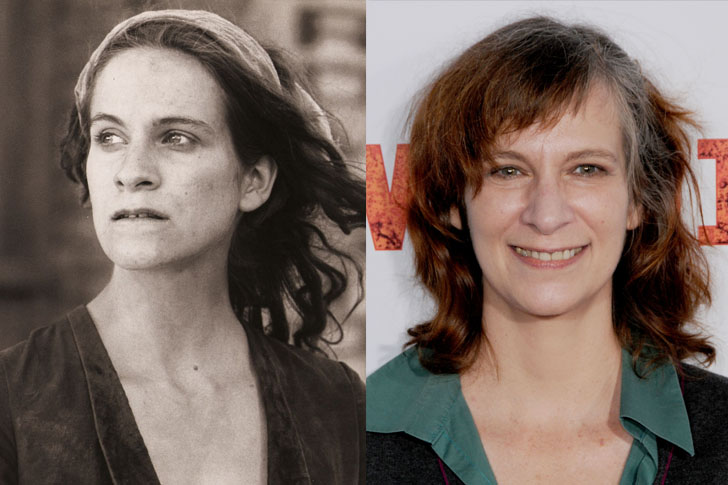 Amanda Plummer's father is a Canadian actor and his mother is an American actress. As a descendant of an actor, Amanda Plummer has a talent for acting. The film works she performed have received wide acclaim. Take Pulp Fiction as an example. Amanda Plummer played the role of Hunny Bunny, Pumpkin's girlfriend in the movie Pulp Fiction. She was seen in the opening and closing of the film. Together, they tried to rob a joint and controlled the crowd. In this role, Plummer earned an American Comedy Awards nomination.
After 26 years, Plummer continuously gets television and movie credits, and even theatre roles. She was part of The Hunger Games: Catching Fire and the television series Hannibal and The Blacklist. On stage, Plummer did The Night of the Iguana. She is also on the Netflix series Ratched, along with Sarah Paulson, Cynthia Nixon, and Sharon Stone.
JULIA LOUIS-DREYFUS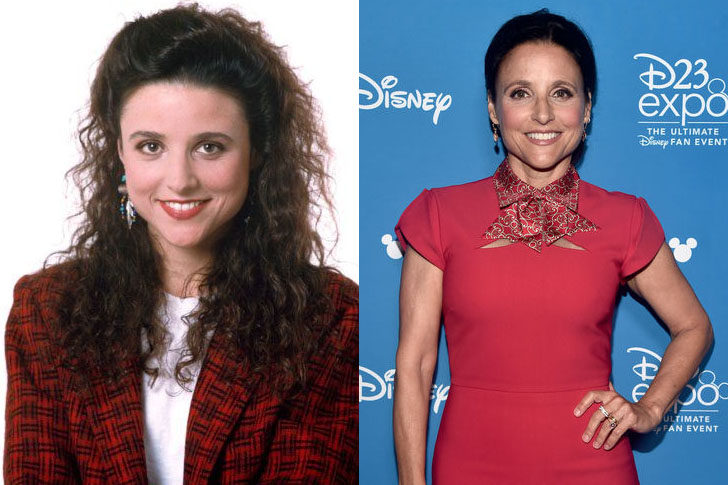 Julia Louis-Dreyfus was born in 1961, but in 1962, Louis-Dreyfus' parents divorced. Louis-Dreyfus's family can be said to be very wealthy. Her father is the chairman of Louis Dreyfus, and his grandfather is the president of Louis Dreyfus Group. Julia Louis-Dreyfus rose to prominence as part of Saturday Night Live from 1982 to 1985. She also got credits from Seinfeld, The New Adventures of Old Christine, and Veep. Known as one of the most decorated actresses in American television history, she has won several awards from prestigious award-giving bodies.
She has bagged a lot of Emmy and Screen Actors Guild awards compared to other performers, thus matching Cloris Leachman's acting wins. Some of the comedian's more recent work includes headlining the comedy-drama Downhill with another comedy genius, Will Ferrell. As Dreyfus continues to wow audiences with her acting chops, she has also tried to expand her portfolio by lending her voice for the animated movie Onward.
LEE MERIWETHER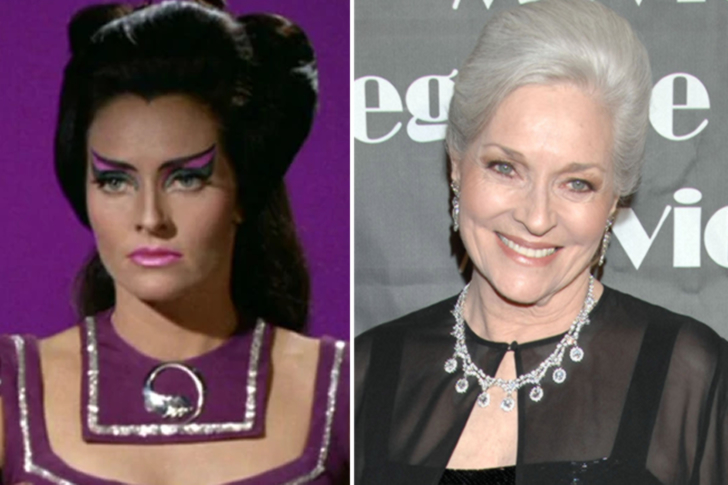 Lee Meriwether is an American model and actress best recognized for being the winner of the 1955 Miss America pageant. She has been active since 1954. Her career is believed to have started in 1954 because she started participating in beauty contests in 1954. As an actress, Lee Meriwether is known for several roles. In 1966, Lee earned the credit of being one of the first actresses to breathe life into the character of Catwoman in the movie Batman. 
However, it is for Lee's role as Betty Jones in the 1970s crime drama Barnaby Jones that she is most recognized. The character even earned her two Golden Globe nominations and an Emmy nomination in the '70s. Today, Lee Meriwether maintains a steady presence in Hollywood by continuing to work on stage, television, and film. Lee also makes occasional appearances in Comic Con to speak about her roles in Batman, Time Tunnel, and Star Trek.
ANN MARGARET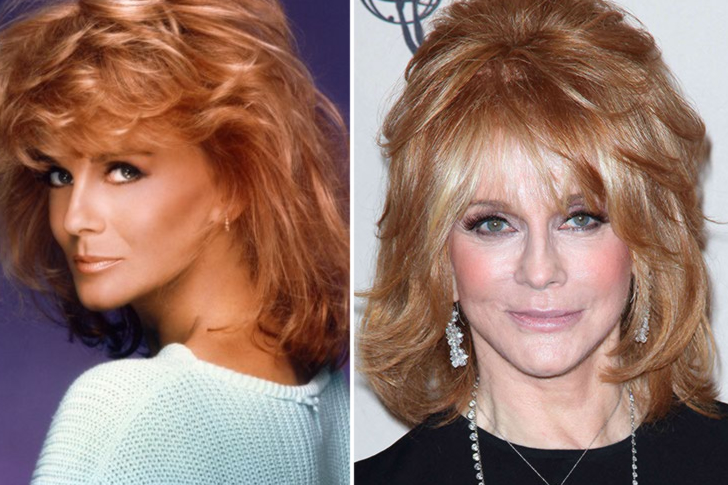 Swedish-born actress and singer Ann Margaret was considered one of Hollywood's most beautiful faces. Ann Margaret became an American citizen in 1949. Her acting talent has been shown since she was a child, and she can easily imitate all the steps of the dance teacher. At some point in her singing career, she was even given credit as the female Elvis Presley for having a similar contralto voice. In 1961, Ann Margaret scored a minor hit, followed by an album that charted in 1964.
However, it was through acting that Ann Margaret found the most success. Some of her most notable performances include her performance in the films, Bye Bye Birdie, Carnal Knowledge, and Tommy. Throughout her acting career, Ann won a total of five Golden Globes and one Emmy Award. Now, at 79 years old, Ann Margaret proves that age is nothing but a boring number as she continues to grace fans with her Hollywood presence on TV and film.
MARCIA HARVEY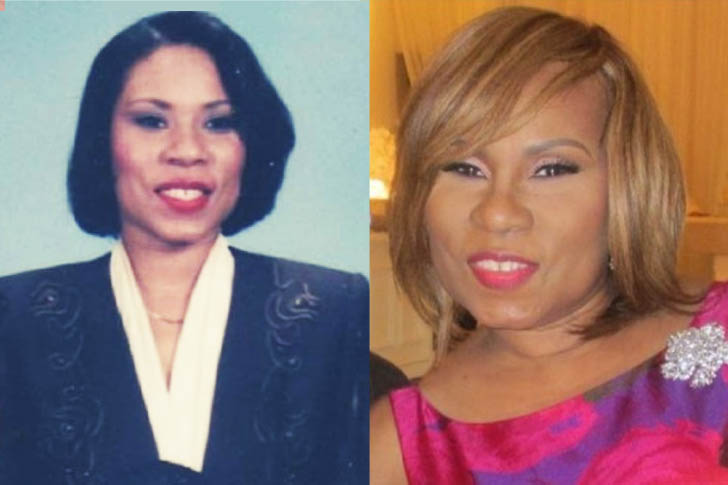 Marcia Harvey was the first wife of Steve Harvey. They met at a mutual friend's party, where they instantly clicked. They had been together for a few years before they finally decided to tie the knot in 1980. After two years, Marcia gave birth to their twin girls, Brandi and Karli. After eight years, they were blessed with another child – a baby boy this time.
After they decided to go on their separate ways in 1994, Steve continued to make his television career while Marcia wrote a book. She made a significant investment in writing a novel titled Marcia: Eyes to the Soul, which featured her life story and her time with Steve. When Marcia Harvey met Steve Harvey, Steve Harvey was an insurance salesperson. The reason for their divorce was Steve's ambition and infidelity. Before Steve divorced Marcia, Steve had already started living with Mary Lee.
You've Reached The End