Every single day, we tend to encounter many different sources of stress. This can cause different effects, which can include anxiety, sleeplessness, or an inability to focus. We might find it challenging to continue working when this happens but fret not! There are many easy yet effective ways to help reduce the amount of stress you're feeling, without turning to medication or other unhealthy solutions. Check out our tips below:
CALL UP A FRIEND
In times of restlessness, many of us can depend on friends to provide much-needed comfort even when they're not in our presence. The reassuring sound of their voice and their calming words can help melt worries and put everything into perspective. So don't worry about being judged—real friends will never do so.
LISTEN TO YOUR INNER VOICE
In instances where speaking to a friend isn't an option or if you're feeling too shy to do so, then talk yourself through it. You must do so with kindness and understanding—so do not berate yourself for feeling a certain way. Remind yourself of what you're capable of and that everything will be okay.
PROPER DIET
Did you know that your diet and stress level is closely related? Whenever stress hits, our diets tend to suffer as we give in to cravings of sugary or fatty foods in order to feel better. Instead of doing this, opt for healthier alternatives. Fish high in omega-3 fatty acids, along with veggies and fruits, are shown to help decrease stress symptom.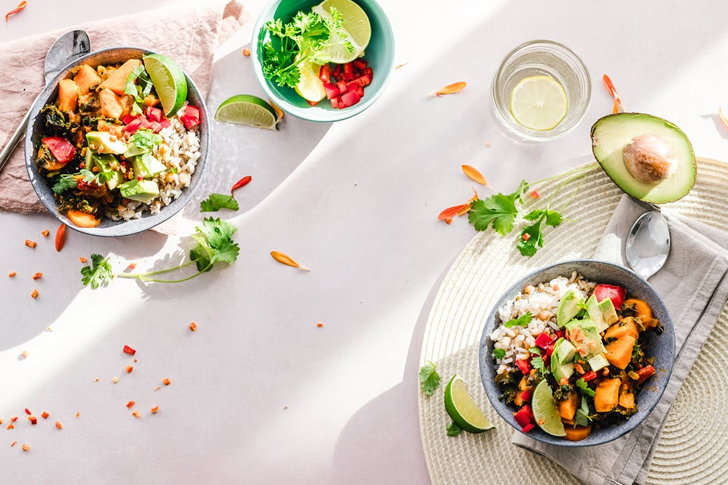 LAUGHTER IS KEY
The simple act of laughing releases endorphins—these are hormones that are key to improving our mood and reducing the level of cortisol and adrenaline in our body. To put it, laughing actually tricks the nervous system into making us feel better—happier! Our tip? Watch cute animal videos on YouTube. These will do the trick!
ENJOY A CUP OF TEA
When we feel stressed and unproductive as its consequence, many of us tend to reach for energy drinks or coffee—but both can only worsen stress symptoms by making our hypothalamic-pituitary-adrenal axis go into overdrive. Instead, opt for a calming cup of green tea as these come with antioxidants and is proven to have positive effects on our nervous system.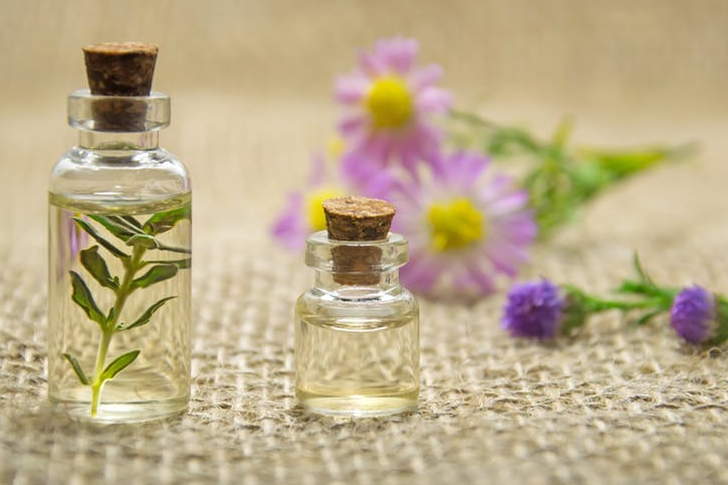 PRACTICE MINDFULNESS
The first half of this list was concerned with immediate solutions—this time, let's talk about simple lifestyle changes that will help reduce stress. Mindfulness is a crucial aspect of meditation, and for a good reason—it incorporates mental and physical exercise to keep the pressure at bay. With it, you gain a new perspective and be better with reacting to stressors.
QUICK BUT REGULAR EXERCISES
Have you ever been so stressed you couldn't even get out of bed? When days like this happen, it's all the more reason to push yourself to do a bit of exercise. It can be as simple as going for a stroll or a quick run—the point is to get your blood moving as this releases endorphins. You'll find that it will improve your mood quite instantly and help keep stress away. Do it regularly, and the effect lasts longer!
GET ENOUGH REST
Stress has a pretty significant impact on our sleep cycle, often causing us to lose hours of sleep. Sadly, lost sleep only worsens things and creates a cycle that will begin to affect our overall health as well. To avoid this, make sure your bedside habits are on point—turn the TV off early, always keep your room's lighting dim or dark (depending on your needs), allow yourself enough time to relax before bed, and use aromatherapy to induce sleep.
BREATHING EXERCISES
Similar to meditation, these breathing exercises are meant to calm you down and bring about a state of relaxation. The best bit is that these only take a few minutes and can be done at home or even at work. It's all about focusing on your inhales and exhales, slowly counting each one. Doing this helps with oxygenating the blood, creates clarity, and helps ground your body—something that stress can seriously affect if you don't take control of your breathing.
LISTEN TO MUSIC
For some folks, classical music is a tried and tested stress-buster—also known for its ability to help enhance our ability to think and focus. However, not everyone appreciates the classics, so what option is there? Experts suggest choosing music that has a calming rhythm, but you can also opt for songs that make you feel motivated and empowered. It doesn't matter if you're listening to heavy metal or Chopin's Nocturnes; if it makes you feel good and if you feel that you can focus better with it playing through your earphones, then that's all that counts.
Remember, stress is part of our daily lives—but it need not be something that negatively affects its quality. Stress is manageable; you just need some patience and find techniques that work for you!